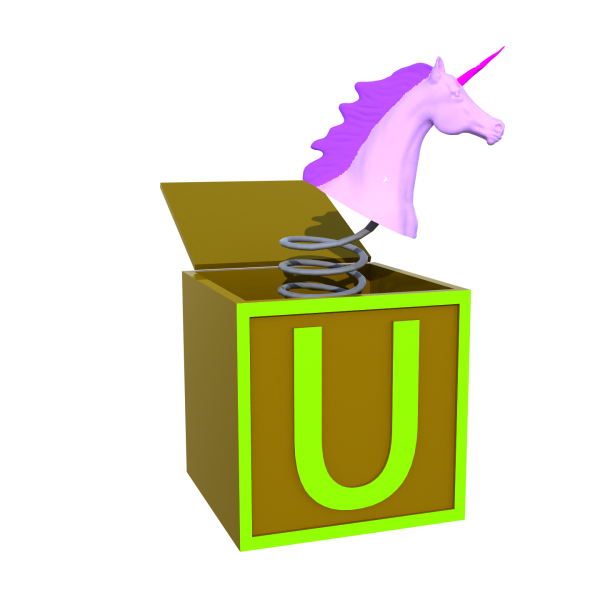 Prancing Unicorn Resort & Recreation
$9,310
raised out of
$50,000
Concept
Raise funds to develop a retreat sanctuary for the creative community
Story
What:  
Crowdfund for the development of the Prancing Unicorn Resort & Recreation (PURR) through membership drive
Vision:
PURR is a nursery for the imagination, with the mission to help our members and guests connect with their inner child.  It offers spaces for camping, event hosting, arts & crafts, music & dance, yoga, holistic healing and permaculture practices. Ultimately, it is a giant playground for our members and guests to relax, heal, build and play.
More than ever, our community (of artists, musicians, performers, programmers, storytellers, makers, and adventurers) needs a safe haven to relax, reset, re-calibrate and recreate ourselves.  With the displacement of people and disruption of lives due to the pandemic, social unrest, and technological advances, we see PURR as a needed anchor that will hold the community together and provide a place of connection and inspiration in uncertain times.
Invitation to Participate and Play:
It's not just a dream.  We are actually doing it!   We are building PURR on the infrastructure of an old Elks Lodge in Kamilche, WA, that features 11 thousand square foot of indoor event space (2 bars, 2 huge dance floors, and a commercial kitchen) and 6 acres of campground that's equipped with 22 RV electrical and water hookups.  We have a solid backbone to build on as we renovate and improve the property to fit our vision. 
Since acquiring the property a year ago, we have hosted several awesome events and have made connections with many cool people in the PNW and around the world.  We are totally excited to continue on this journey as we have seen first hand the promise, potential and power of PURR to be a source of healing, play and inspiration for our community. 
We are ready to move on to the next stage in officially accepting memberships.   We invite you to purrlay along with us in the creation of PURR. Whether you support the cause financially through your contributions, or directly participate in its construction, we look forward to ultimately enjoying our co-creation together.
Check out the amazing reward packages that we have thoughtfully crafted for our backers, as well as easy to follow goals and milestones we need to reach in order to make our vision a reality.  The goals are project oriented, fun, achievable and framed as levels of play that can be unlocked with increased funding and participation.  
Whether you are local to PNW or located on the other side of the planet, we love to have you join our party of enchanted creatures as we embark on this magnificent quest to bring the Prancing Unicorn to life.
Goals:
$50,000 – Immediate Goal
$10,000 – Secure the perimeter with the construction of The Gate of Interdimensional Transit and front fence

  It's vitally important that we provide a safe and secured container for the community to host events and conduct our activities.  In the tradition of big interactive BM art, the design of the gate is a giant scanimation of a Prancing Unicorn.
Costs include leveling & repaving, material costs for sliding metal gate, metal grid, automatic gate opener, 150 ft x 7 ft fence, welding, and printing

$30,000 – Secure Water – Well Upgrade

In order for us to operate the lodge and campground fully as we envisioned, Washington State and Mason County require us to do a capacity analysis study and upgrade the current well system to a green permit.  It is important that we do this as it provides a foundation to attain other permits and expand our capacity to serve our community, including upgrading the commercial kitchen, obtaining liquor license, obtaining RV park permit (to allow for longer than 2 week stay of a regular campground).
Costs include $20,000 for capacity analysis and engineering study and $10,000 for  filtration system additions

$10,000 – Acquire landscaping tools and equipment to maintain the campground 

Riding Lawn mower
Forklift
Wood Chipper
Stretch Goals (Now the fun begins! Unlock PURR's multiple levels of play, with additional targets reached.) 
Catch a Ride on the Pampurr Mobile (+$15,000) = $65,000

Relaxing and healing start with some hot tub action, light therapy sauna session and having access to showers on PURR property.  We are converting a travel trailer into the Pampurr Mobile that provides these spa amenities on wheels.  Pampurr Mobile can be built right away without the need for permits,  conveniently moved around PURR property depending on needs, and transported to offsite events such as Burning Man or a private party at member's residence. 

Open the "Big Tool" Box (+$20,000) = $85,000

 A 30 ft x 40 ft warehouse to serve as a wood and metal workshop.  This workspace provides our members with the capacity to do big art, renovate RVs and vans, and build mutant vehicles.    

Lounge with the Forest Giant (+$15,000) = $100,000

Must see to believe! The Forest Giant sleeps under PURR's property as evident from its hand sticking out of the ground.  Molly the Jolly Troll and Finley the Non-binary fairy live under its shadow.  Lounge and relax with forest friends as you escape into this enchanted fairyland. 

Let There Be Life (+$20,000) = $120,000 

We have put aside a quarter of an acre for a community garden.  Members will have the opportunity and space to learn about and practice permaculture, planting and harvesting their own food.  The garden synergistically integrates with our commercial kitchen to provide members with the ability to curate farm to table dining experiences that feature locally sourced high quality fresh produce.  

Raise the Vibration (+$20,000) = $140,000 

Upgrade light & sound systems for our indoor and outdoor stages.  This one goes out to the EDM peeps of the community.   No need to sweat and lug your equipment to PURR.  Just plug in and play your magic like a boss. 

Enter the Matrix (+$20,000) = $160,000

​Deck out our digital media lab with the latest and greatest wares for our members to make and enjoy digital art, including web, video, 3D, virtual reality, etc.

Restaurant at the End of the Universe (+$20,000) = $180,000

​Renovate our commercial kitchen to get it up to code.  In addition to the fantastic settings and play areas, a fully functioning commercial kitchen gives chefs and event organizers opportunities to curate out of this world pop up dining experiences.  

Homeostasis Achieved (+$20,000) = $200,000

​One of the last pieces to the puzzle is installing heat pumps to regulated the lodge's temperature.  The heat pumps will ensure we can hosts events year round in a comfortable indoor space and save costs on electricity.
We are in it for the long haul.  To ensure we meet all goals,  even after this campaign ends on Indiegogo, we will move it and continue on our website.  However, we rather have your contributions now as the value of the funds raised in the present is worth more than the future.
Rewards:
Tree of Gratitude – To commemorate this first ever membership drive and thank you, we have constructed the Tree of Gratitude and will enshrine all of our contributors' names on it in the form of etching or resin molded leaves.  Don't miss out on this once in a lifetime opportunity to get on the tree and forever be part of the PURR story. 

 

Swag Bags –

fun things for a fest 

Swag Bag: glow sticks, body art stickers, fairy lights, etc
Swole Swag Bag: swag bag + custom fitted mask & dance pants
Super Swole Swag Bag: Swole Swag Bag + Plushy PURR Coat

PURR Passes – All passes get you 24 hours access to PURR property and facilities including creative labs, Pampurr Mobile, campground, restrooms, and free parking. You also get a specified number of free camping nights and discount camping rates according to the various tier passes.

Explorer Pass – two days access and one night of free camping
Adventurer Pass – one week access and two nights of free camping 
Season Pass – 3 months access, 25% discount camping rate and 4 nights of free camping
Annual Pass – year long access, 50% discount camping rate and 7 nights of free camping.
Unicorn VIP Pass – year long access, 50% discount camping rate and 14 nights of free camping. Free admittance to all PURR organized events.  Good for 3 years.  

Monthly Burn Week – Every month, we block off a week where Burning Man Principles apply (i.e. radical self expression like clothing optional, decommodification, etc.) at PURR, and only members are allowed to attend.   You don't have to wait a whole year to reset!  You can do it on a regular monthly basis.
BM Blast off and Decomp Parties-  PURR will organize and host a blast off party before the burn and a decompression party after the burn and you are invited to both!
Glamping Weekend – Campout with the Forest Giant and his enchanted friends as you are immersed in a fairy village full of magic and wonder.    Good for 2 people.
Pampurr Experience – Get picked up and dropped off in a limo.  Private fine dining in a specially curated setting that is out of this world.  Full body massage.  Good for 2 people.  
Legacy Membership – Be the first 200 members of PURR! Priority in annual membership renewal; able to reserve space for events, activities, workshops.
Lifetime Membership – No need to renewal.  Able to reserve space for events, activities, workshops.
Rewards are transferable so even if you are not local to the PNW, you can select a perk and gift it to someone who is. 
Delivery schedule & COVID-19
This is a big project and there are challenges ahead. 
First and foremost is COVID-19.  As we are in it and without a clear idea when it ends, we cannot give a definitive date on the full opening of PURR to serve the community.  Even without COVID, it will take at least a couple of years for all the proposed projects to be completed.  We see the pandemic as a time for investment and building as we get ready for when things do open up.   We plan to complete the immediate projects (the gate and well upgrade) within 3 to 6 months after funding is met.
During the pandemic our lodge and inside activities are closed.  However our campground is still opened under Washington State social distancing guidelines.  In these uncertain times, PURR would like to provide immediacy and peace of mind by allowing backers to  access to our campground and Monthly Burn Weeks, without having to activate and start your membership.
Membership can be activated once PURR moves to phase 4 with full opening.  You can also wait a couple of years until all projects are completed to activate your membership.  This way you can fully take advantage of all that PURR has to offer. 
The comforting thing to know about PURR is it is totally owned by a sole proprietor with no mortgages so there will be no foreclosures.  We can outlast the pandemic.  Just as long as we have the will, motivation, inspiration and your support, the project will be realized!
Delivery projections:
Within 3 months of funding – Immediate projects completed
Within 2 years of funding – all stretch goal projects completed
During the pandemic, backers have access to campground, without having to activate membership
Once PURR moves to phase 4 of opening, you can use all of our facilities by activating your membership any time within two years.
Conclusion
We are super excited to share this epic quest with you!  We welcome other forms of contributions, such as hands on assistance and equipment/raw material donations. Your interest, funding, and participation give us hope and motivation, bringing us a step closer to manifesting something amazing and epic to serve our community.
Please share our story!