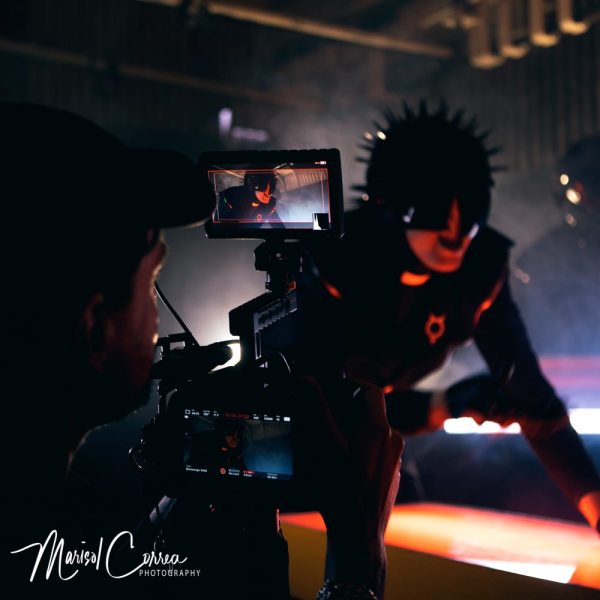 Priest – Thieves video fund
$51,747
raised out of
$60,000
Concept
Support the making of "Thieves" – the new Priest video
Story
Ready for the next gear?
Priest have just released 2 singles from the upcoming album 'Cyberhead' and have started to record the music video for the third one called 'Thieves'.
Due to Covid-19 all planned concerts and tours have been cancelled or postponed. These was planned to finance this video and much more of the manufacturing, PR-costs and so forth. Because of the financial situation caused by this unforeseen, global factor – Priest needs to reach out once again for your kind help. "We don't want to do like many else – just wait until it all blows over to finally release new material in order to promote it via touring. Instead we want to continue releasing music to our fans and supporters, no matter what"
After filming 1 day with director Caudio Marino (known for videos and documentaries with Watain, Behemoth, The Shining), we realised that to be able to finish the video the way we want, we simply need a larger budget.
What We Need & What You Get
In order to make this video happen, we need approximately 6000 €. This will be for creating masks, renting a large industrial indoor set provided with electricity, extra gear such as lightning, staff, food and logistics. It will also cover the fee for the thorough work Claudio Marino is known for and puts down on the video.
We can only hope for the same success as with the "Dead Ringer" video, but in order to come close we've made some new, exciting perks! We have a unique, signed, custom made test cast helmet made for the instrumentalists in Priest. More video-calls with the Puppet Master are available, pre-listening links for the album 'Cyberhead' before its release, a new t-shirt design and much more!
If we reach our goal we will be able to finish the video, but also the financial situation for Priest will be solved for the rest of the year. If not, we will of course finish the video in the best way we can in order to please your expectations.
The Impact
In these times we all go through big challenges. Priest hopes that to continue to spread music with lyric content about personal growth, how to lift yourself from whatever difficult and dark situation or experience, will give listeners some comfort. The choice would've been not to release new music at all because of heavy production costs, lack of live shows and so forth… This video will at least show you Priest in full regalia, not giving you the energy of a live show, but at least close to it.
Last time we did a campaign like this with the Dead Ringer video, we were overwhelmed by your support! Priest wouldn't be here today (with a new record coming out) if it weren't for YOU. Every single penny went to the video as well as production and shipping of the perks. The extra money that came in went directly into the record production to pay fees for professional producing, engineering and mixing. You will hear the difference when you listen to 'Cyberhead'. So once again – thank you from the bottom of our rusty hearts!
Risks & Challenges
The big risk for Priest is to not be able to continue the way that was planned. The lack of live shows have taken a hard toll on the band. 
As said above, we are grateful for all support we can get and every contribution matters! If we don't reach the goal, you will have a video anyway – just not as good as it could've been. But why settle for that when you can have something much better? 
Other Ways You Can Help
We understand if many more than us suffers from the current times and if you can't contribute economically, but feel free to tell your friends or use the Indiegogo share tools – every contribution matters a lot to us!