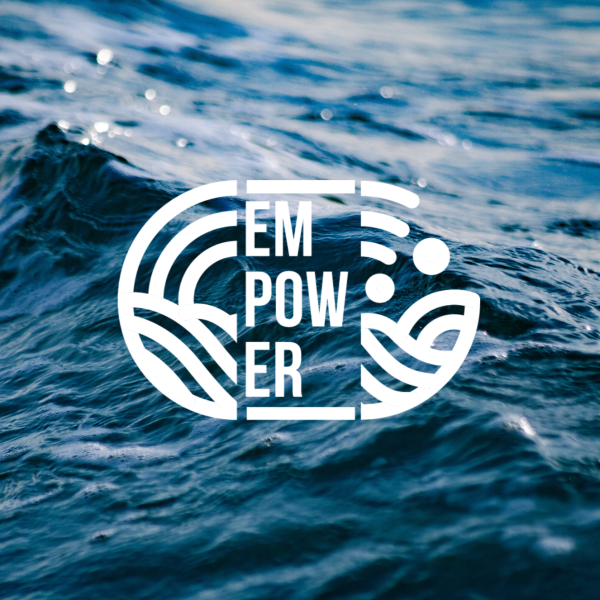 Project EMPOWER
$2,250
raised out of
$100,000
Overview
https://youtube.com/watch?v=464968770
Concept
Learning Through Doing | Doing Through Living | Living Through Sharing
Story
Who We Are and What is Project EMPOWER?
We are three guys from Galway, Ireland. The sport of rugby brought us together almost 20 years ago when Damian and Fergus played for the Galwegians RFC senior team that MacDara managed. Damian and Fergus are in their very early forties and MacDara is at least a decade older than both of them! All three of us are self employed, Damian as an extreme adventurer and speaker, Fergus owns and operates a small bus company and MacDara is a business consultant specialising in the tourism, leisure and hospitality sectors. In our lives we enjoy and endure the same struggles, challenges and opportunities as most people but what sets us apart is our dogged determination, our never, ever give up attitude  and our absolute belief in the power of "me". We believe that digging deep enables us to climb high and we need you to help us prove just how high digging deep can take us and to help us share that learning with the World. These beliefs have helped Damian win European Cups, row the Atlantic solo and climb the worlds highest mountains, have helped Fergus to walk again after suffering a life threatening spinal injury in 2018  and helped MacDara survive the global financial crisis in 2008.
Project EMPOWER has grown out of Damian's ambition to row the Atlantic from New York to Galway, Fergus's ambition to show the World that suffering a life threatening debilitating injury does not mean that life can no longer be lived and MacDara's desire to help us to be our very best selves in every second of every minute of every hour of every day that we're gifted. 
Project EMPOWER is a studied endeavour over 24 months encapsulating Fergus and Damian's journey to empower themselves from very different starting points, to prepare for, partake in and persevere through one of the world's most extreme challenges; Rowing 4937.47km unsupported across the Atlantic Ocean from New York City to Galway in world record time, and to detail the complete experience in a book and documovie that will tell a story, that can empower us all to realise our true potential through planned ambitious endeavour.
Help us to make waves that will break down barriers and EMPOWER us all to be our very best selves. Your contribution will fund the purchase of the boat that will carry Fergus and Damian across the North Atlantic from New York City to Galway in the Summer of 2022. This is your chance to float your boat by floating ours!
What We Need & What You Get
As you can imagine, rowing the North Atlantic, publishing a book and making a movie about it so that the World can learn from the lessons taught by the endeavour is not a cheap exercise.  Critical to the project is the boat Damian and Fergus will use in the row. In short, we need the money to but the boat.
Ocean rowing boats are not off the shelf purchases. They are handmade, specially designed bespoke pieces of essential equipment. This boat will be the difference between life and death for Fergus and Damian. In this boat that will be just big enough for both of them, they will encounter huge sea storms, will climb swells higher than your house, and will row for hours on end. The purpose of this campaign is to raise the money we need to buy the boat.
Depending on which tier you decide to purchase there are various different perks from owning one of the project Oars, to having your name on the boat ,to spending quality time with Fergus and Damian at the boat launch, to launching the boat, to having an ocean rowing experience and to getting virtual stickers which you can use on all of your digital platforms to show the World that you are a proud member of the Project EMPOWER tribe. 
Funding Project EMPOWER will make dreams come true and will help to show the World what can happen through the focused execution of planned ambitious endeavour. 
The Impact
Through stories, we share passions, fears, sadness, hardships, and joys, and we find common ground with other people so that we can connect and communicate with them. Stories are universal, conveying meaning and purpose that help us understand ourselves better and find commonality with others. The Project EMPOWER story will be a work of fact that will be available to the World and your contribution to this campaign will directly impact our ability to create and share this life forming and affirming story with the World. 
Risks & Challenges
The risks and challenges associated with this endeavour are immense but between us we have amassed a significant body of relevant experience that we believe will enable us to overcome whatever those challenges and risks may be. It is not our first time to undertake an Atlantic rowing challenge. In 2017 Damian successfully delivered a project that saw him overcome many significant obstacles and successfully row solo from Tenerife in the Canaries to Antigua in the Caribbean. Weather mapping and route planning will be hugely important and as an established Ocean Rower, Damian has built considerable expertise in this regard.
Damian and Fergus will have to be in supreme shape physically, mentally and spiritually. Both have proven ability in this regard. Damian as a former professional rugby player and extreme adventurer who has never failed to complete any of his extraordinary planned ambitious endeavours and Fergus who was told he would never walk again in October 2018 but one year later walked 206km from one side of Ireland to the other and in the process raised €70,000 for the Irish National Rehabilitation Clinic.
There will be commercial and logistical challenges and while it is impossible to predict the future, it is important to ensure that our intentions inform our realities. In this regard MacDara has served as commercial director for the 2012 Volvo Ocean Race Grand Finale, has created significant events in Ireland including Galway Skates and Malahide  Skates and as Past President of Junior Chamber Ireland has a significant network of national and international political, social and commercial entrepreneurs who are only to happy to share their expertise to ensure that Project EMPOWER overcomes any commercial or logistical challenges it may encounter. Critically Project EMPOWER is a "planned" ambitious endeavour and every effort is being made to guarantee that the plan prepared when executed will deliver the outcomes desired.
Other Ways You Can Help
We know that times are tough. The World has been rocked by a pandemic, the scale of which is unprecedented and we fully understand that your resources may not allow you to contribute at this time and this is perfectly fine. However, if you like our project and feel that there are ways you can help please let us know how through our website or social media pages. Also if you could share our  indiegogo link with your contacts we'd really appreciate it.