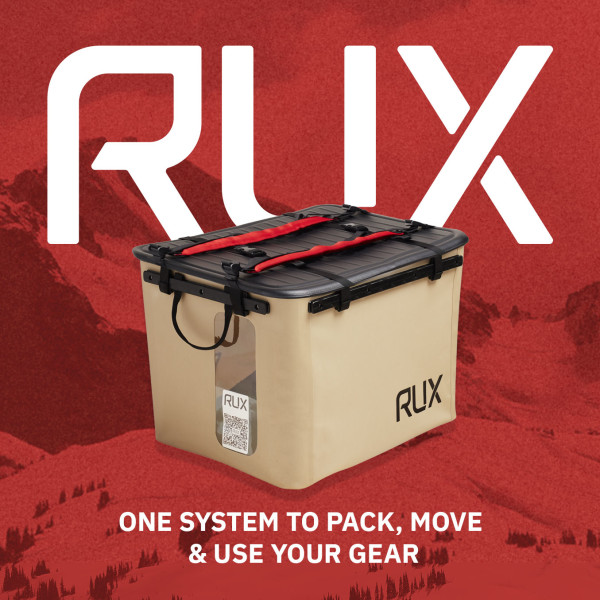 RUX: Packs like a box, carries like a bag
$120,728
raised out of
$10,000
Concept
The wildly adaptable, completely unprecedented way to pack, move & use your most valuable gear
Story



RUX is the new all-in-one system to pack, move, and use your valuable gear. Garage to the beach. Truck to the trailhead. Ready when you need it. Just pack, grab 'n go.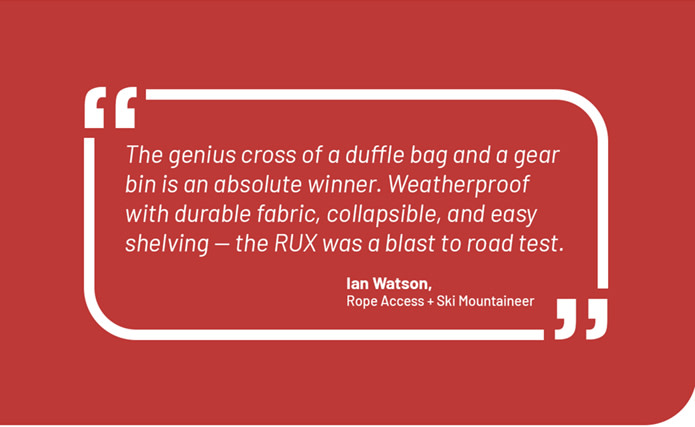 Protect your gear, protect your time, protect yourself from junk show packing. RUX helps you do what you do best — make time and space for the good life.
This is the last tote you'll ever need.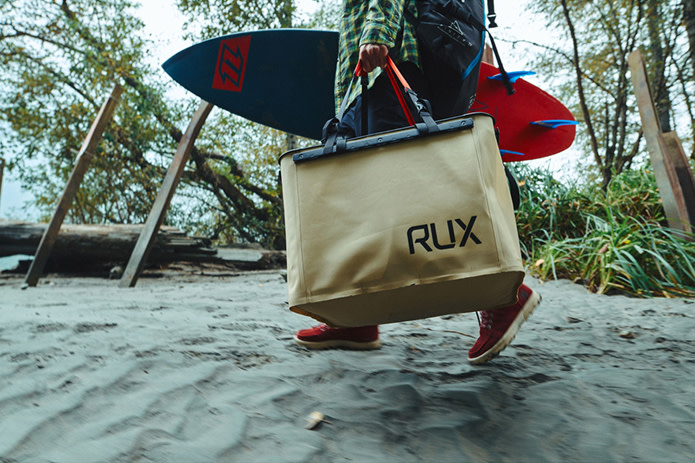 Love the outdoor life? Relish the rush you get from being outside — camping, kayaking, skiing, mountain biking, or just chilling on the beach?
But packing and moving all your equipment is a total hassle, right? Trying to fit your gear in flimsy duffel bags that carry too little, or wrangling hard-to-manage bins that suck the fun out of the whole trip. Then reverse it, again and again.
You need a seamless solution for organization and transportation, so nothing pulls you away from living in the moment.
We felt the same way. That's why we created RUX.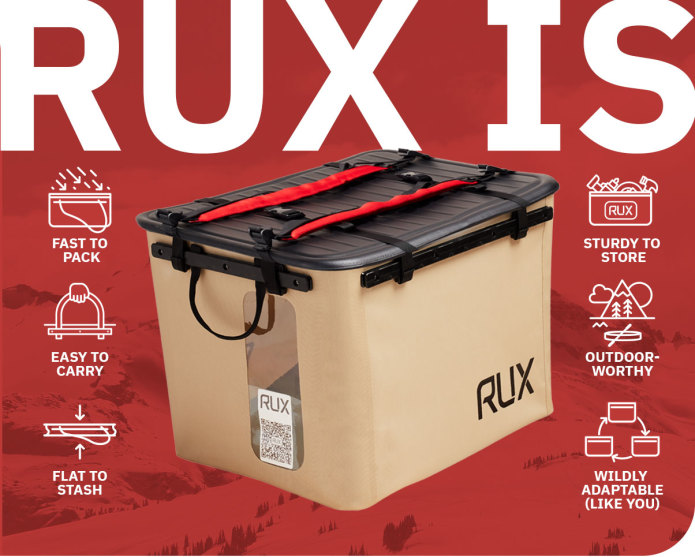 Wanting your gear accessible and protected when you're outdoors is pretty much a given. You shouldn't have to worry about your precious equipment getting damaged. Yet, most gear cases, bins, and bags aren't built to withstand the demands of the outdoors, plus they have non-existent organizational abilities.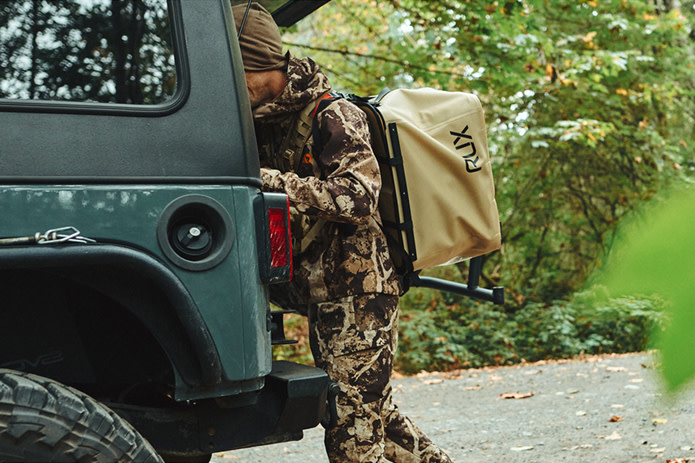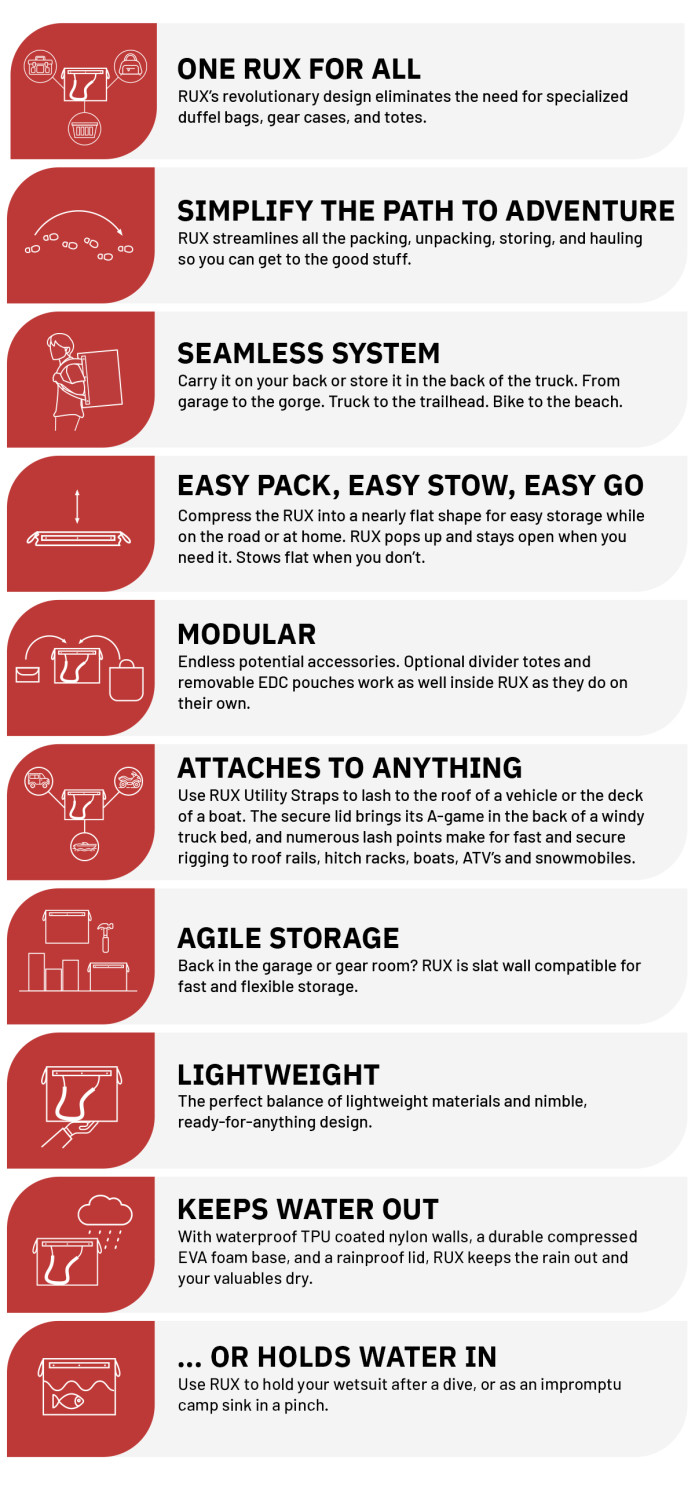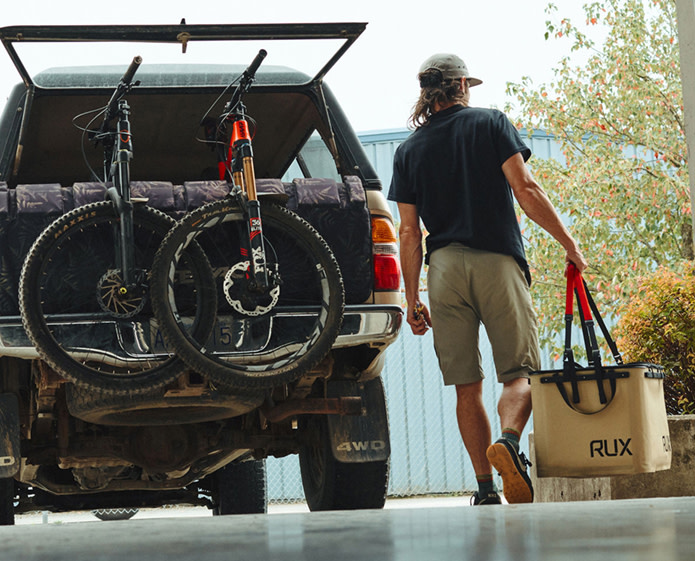 Every RUX comes standard with lid, handle straps, and shoulder straps. The clear window allows you to see contents, the boxlike shape makes for max packing efficiency, and the utility rails make for infinite versatility and future potential. 
Volume: 70L
​Empty weight: 4.4 lbs / 2 kg 
Dimensions (width x length x depth): 15.7 x 19.5 x 13.8 inches / 40 x 50 x 35 cm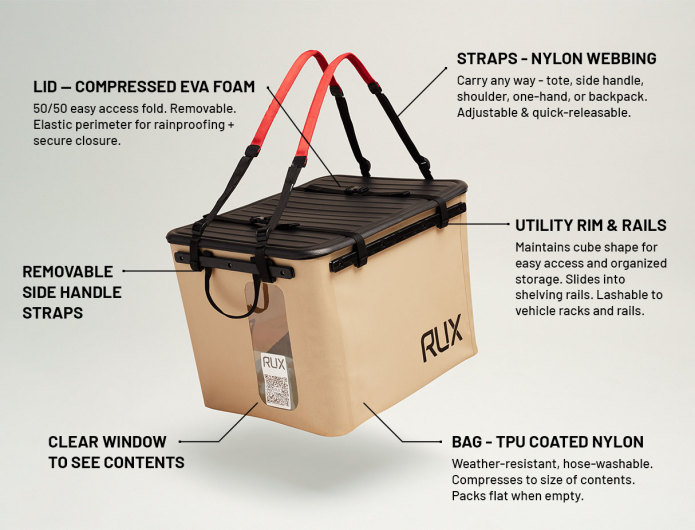 Every RUX comes with lid, handle straps, and shoulder straps. But you can also grab add-ons to RUX up your life.
 
Buy as a Bundle
Get the best deal with a bundle. When you buy a RUX bundle, you not only get RUX 70L, but several add-on accessories too. And when they come in a bundle, you get a sweet discount.
A standard bundle includes your RUX 70L (with lid, handle straps, and shoulder straps standard), plus:
2 nesting tote dividers
1 removable EDC pouch
2 utility straps
Some bundles include multiple sets or other customizations so RUX can meet your adventure needs precisely. Choose the perfect bundle for you!
Purchase Add-ons Individually
Not ready to bundle? If you're looking to add even more accessories, or just to purchase one at a time, you can do that too. Just go through the RUX purchase process, then choose one (or more) accessories at the final step. 
Choose between the add-ons above, plus:
Yes, that's right—the slatwall hooks are only available as an individual add-on at the end of the purchase process.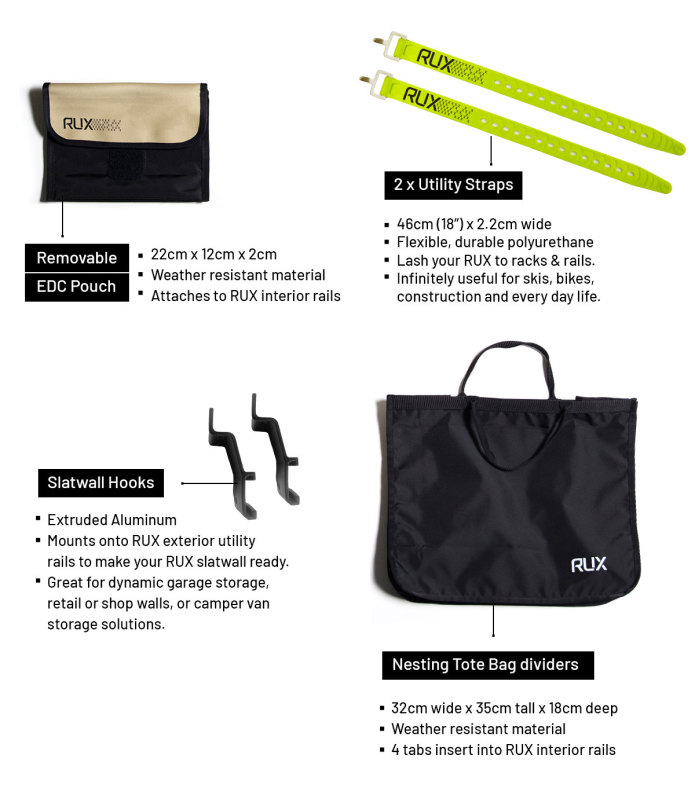 Want to talk with our team about what'll best meet your needs? Contact us anytime.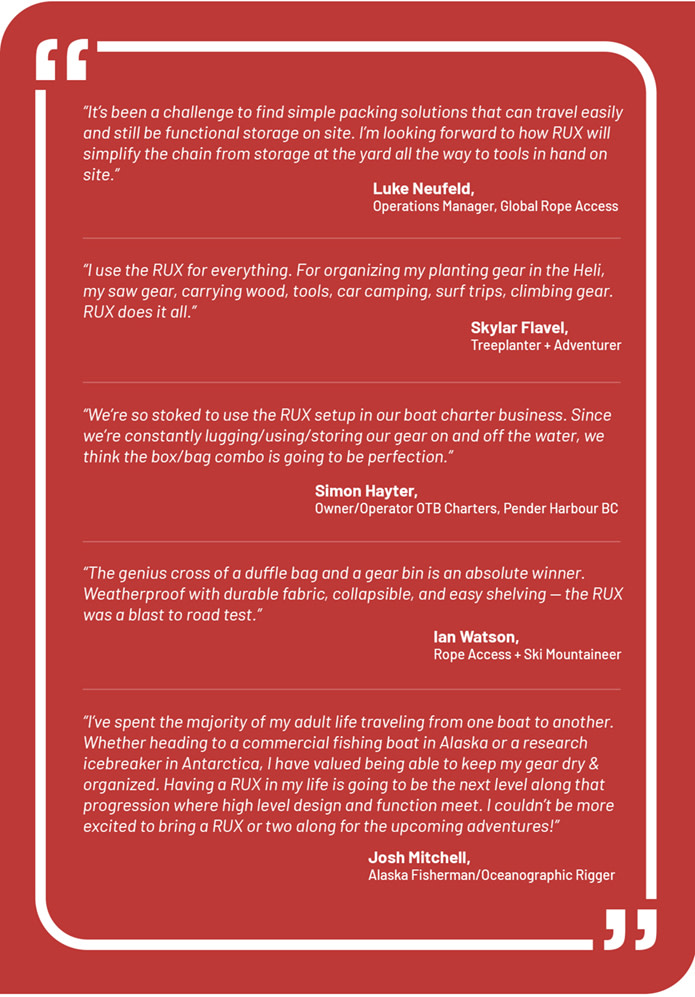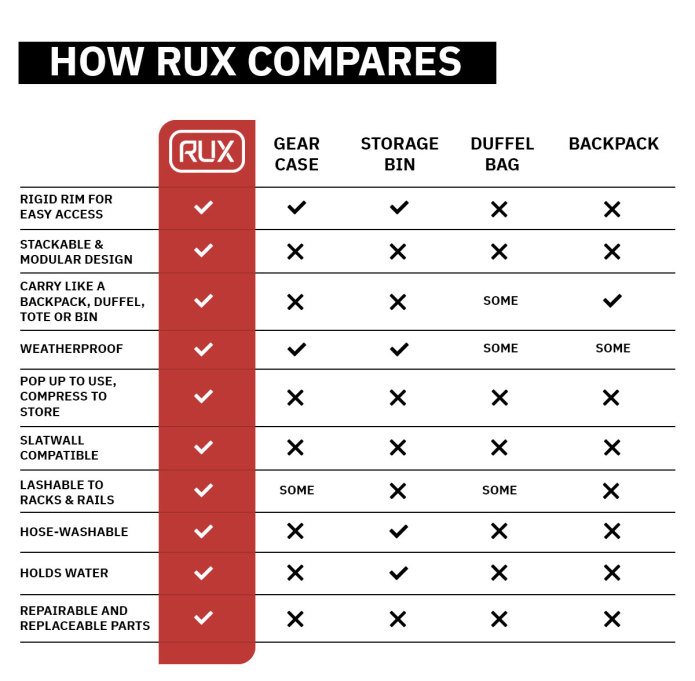 You've seen the basics. From there, RUX is up to you.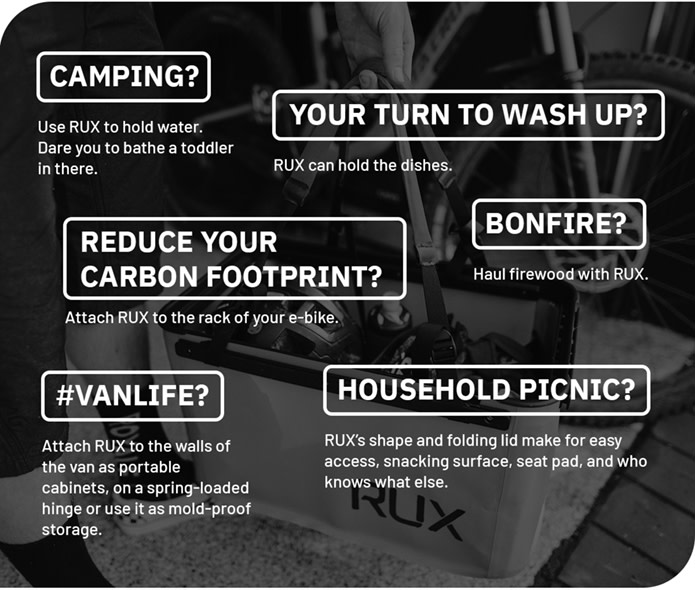 #1 Pop Open
For easy access and organization, RUX pops open and stays upright. You get fast and easy access to the full 70L of volume with no space wasted.

#2 Organize
Stow all your gear neatly. RUX's box-like shape, optional divider totes and removable pouches make it dead-simple to stay organized and ready.
#3 Secure
Close the lid to keep your gear secure and dry. The rainproof lid can be secured with two nylon webbing straps & buckles, or further backed up by tightening the red shoulder straps onto the lid.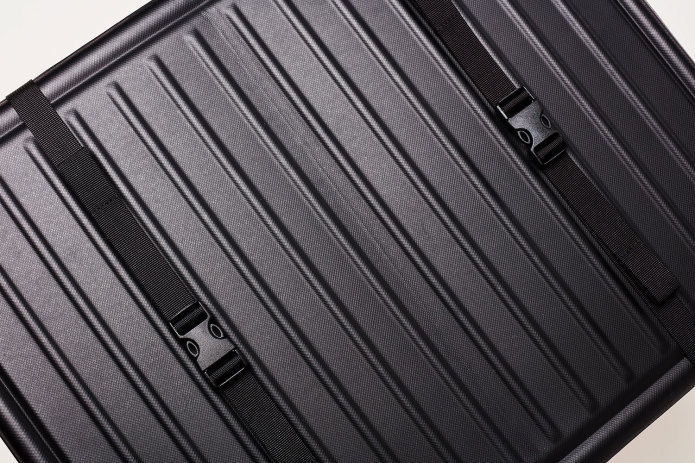 #4 Move
Stash RUX in the trunk of your car, on a shelf, cubby or rail in your van, or use the utility rail to lash your RUX to your roof rack, boat, snowmobile or ATV.
#5 Carry
Easily configure your quick release straps to carry RUX like a backpack, tote, shoulder bag, or bin (your choice). RUX frees up your hands for other gear or allows you to carry 3 at a time when you're hauling all that gear to camp or the cabin.

#6 Grab 'n Go
Easily access your gear when you need it. RUX makes a perfect base camp to stage from when you get to the beach, crag, trail, you name it. Your gear is organized and easy to grab.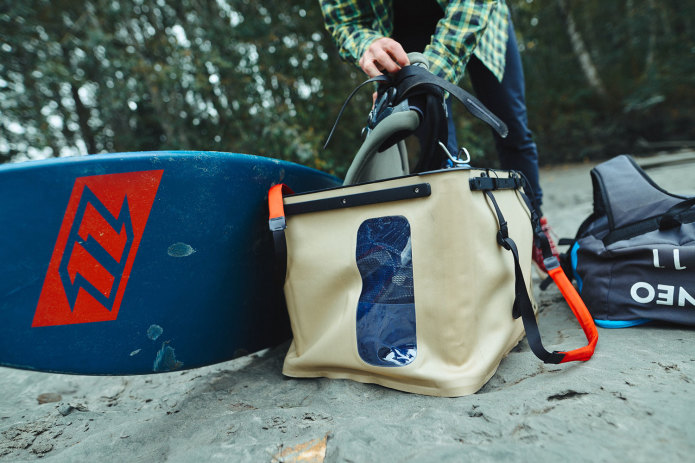 #7 Stow
Pack RUX flat to store it out of the way when its only partially packed or empty. Huge win for the end of a road trip or in between trips.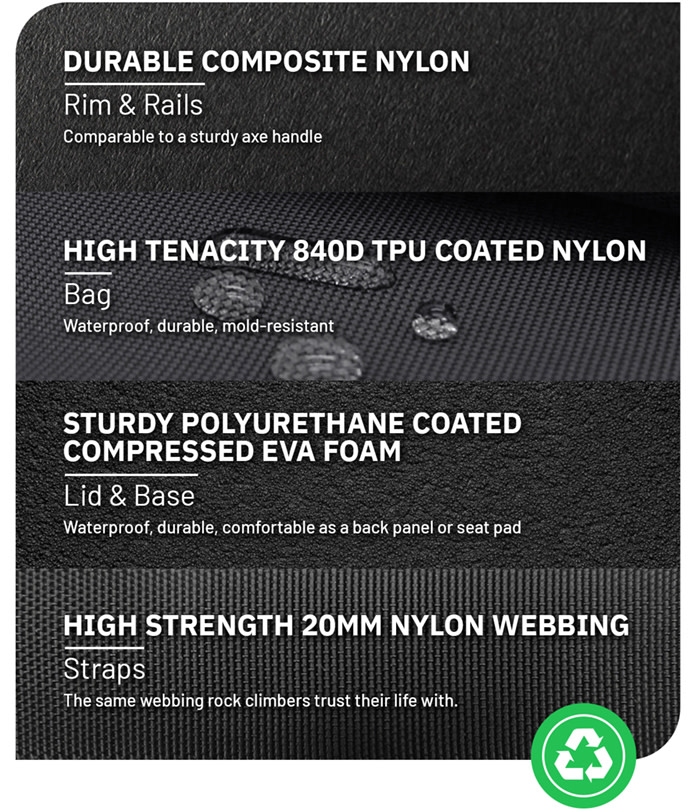 What makes RUX different from the rest?
 
Design for Disassembly
First, we design and build RUX to last and stay relevant for a lifetime, with durable materials and modular design. Then, if part of your RUX eventually breaks, we've designed it for incredibly easy field repair or efficient product servicing. And finally, after a life well lived, RUX can be broken into components and individual materials, with the long term goal of making it fully recyclable.
The concept is still a work in progress, but we're actively working on it and are thrilled with the potential. After all, you can build bags out of recycled pop bottles all you want, but when that zipper breaks and that whole bag just ends up in the trash then is it really sustainable?
Sustainability is one of our core values at RUX. We are proud new members of 1% For The Planet and are actively pursuing other sustainable business commitments as RUX comes to life.
 
Future-Ready
RUX is the world's first fully-adaptive system. Unlike any other bag or gear case, your RUX will get better with every future product release. From adaptors to accessories, the RUX suite of customized solutions will only grow. And we've designed RUX to be ready for open source, so other brands and DIY makers can augment the core structure. RUX is always exploring new frontiers, like you.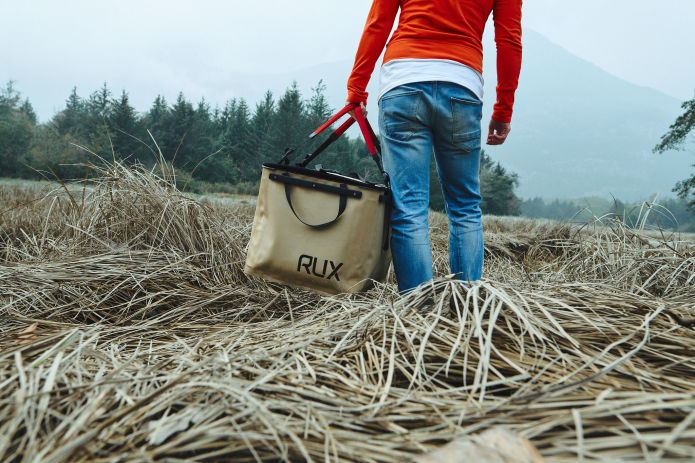 Built for Agility
We could have made RUX impenetrable, with sides as thick as your thumb. But heavy, bearproof containers have already been done.
We're about lightweight travel, nimble solutions to keep you on the go. Your gear should be as mobile as you are. That's why RUX weighs in at a feather-light 4.4 lbs (2kg). 
Haul your stuff, not the dead weight of a heavy container. RUX holds twice the volume of popular outdoor totes at half the weight.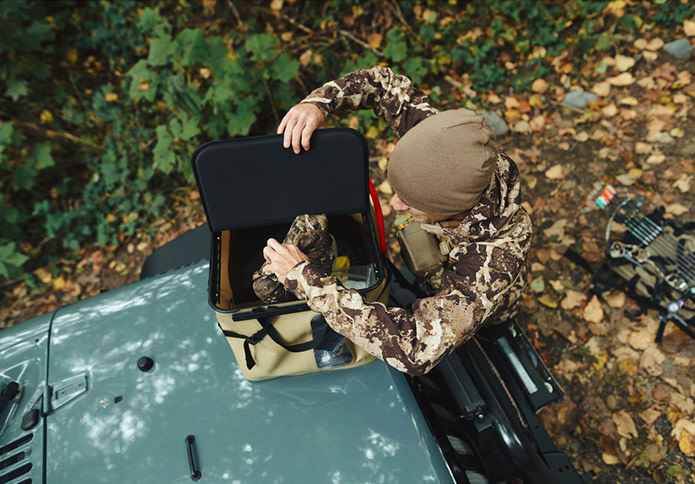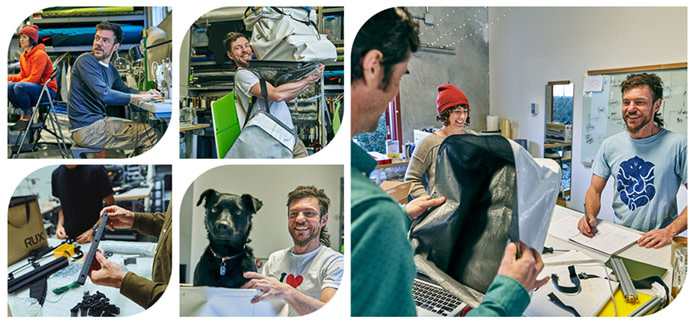 The year: 2019. The place: The wild coast of British Columbia, where three gear junkies set out to unlock the secret of a more agile lifestyle. Combining their skill sets and decades of experience in industrial design, entrepreneurship and operations, they were on a mission to free up more time, space, and energy for spontaneous adventure. Answering the call for a new way to pack, move, and use our gear so we can all spend our time answering the call of the trails, rivers, and mountains around us.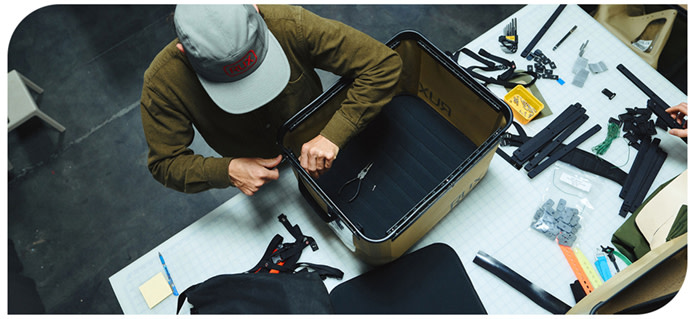 Our mission is to make space for the good life outdoors by creating the most agile and sustainable systems for people to manage and move their gear.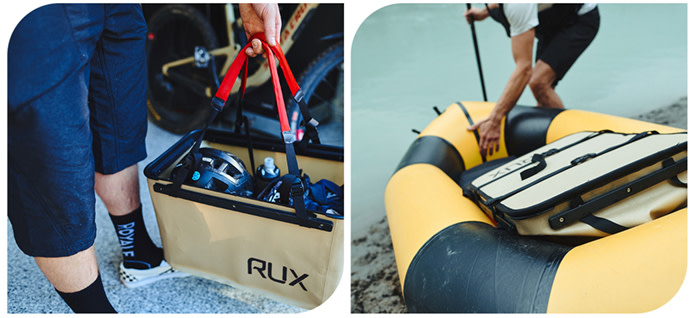 We live and breathe the outdoors. Just look at our designer Tony. Give Tony five minutes to leave the design studio, and you'll find him halfway across the river in his packraft enroute to a 48-hour self-propelled mountain adventure from here to who-knows-where and back.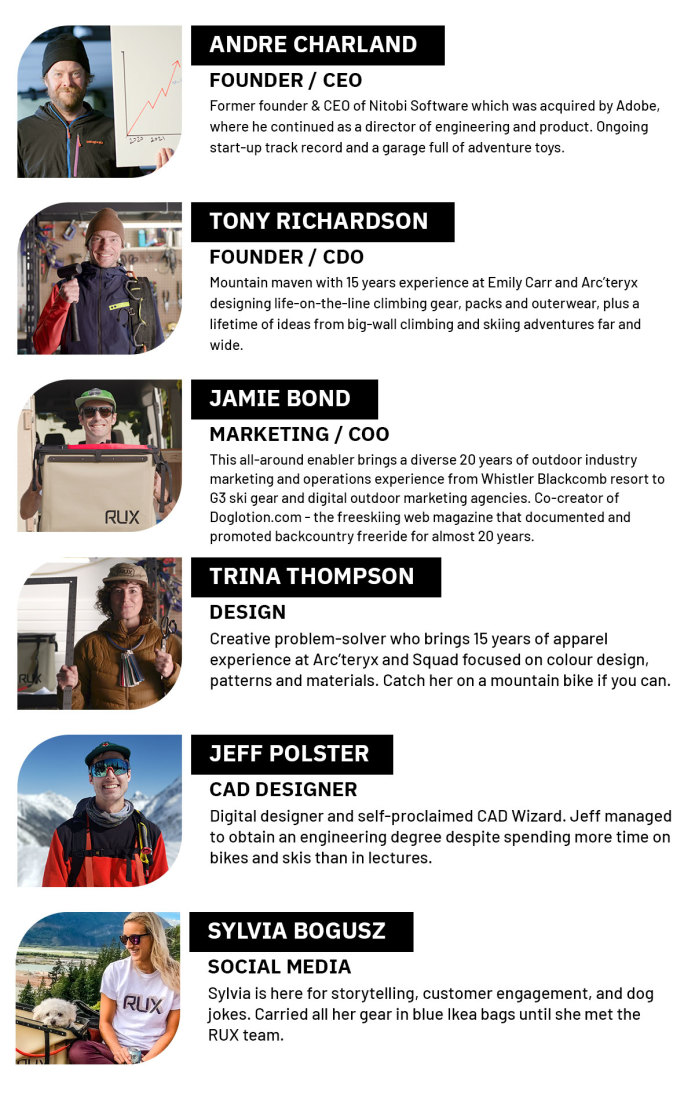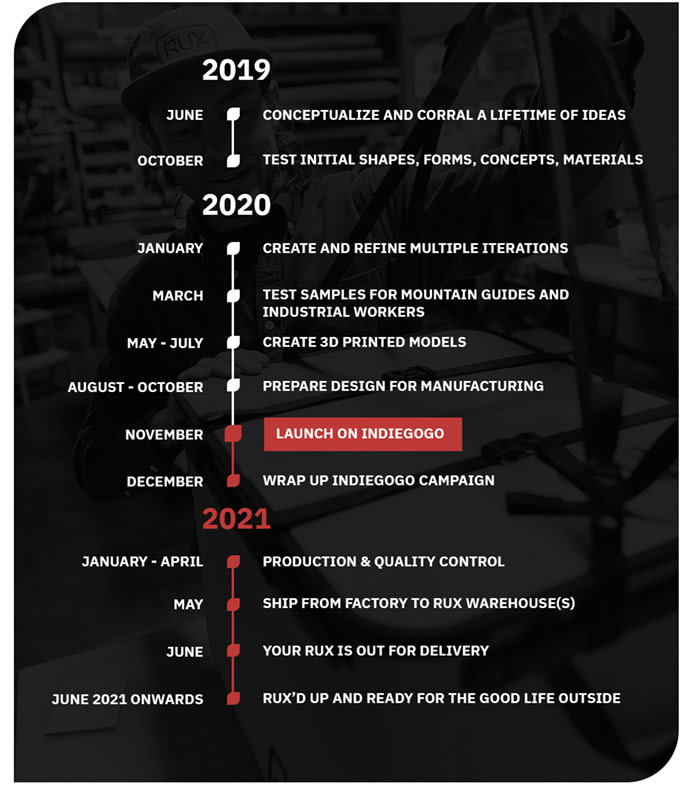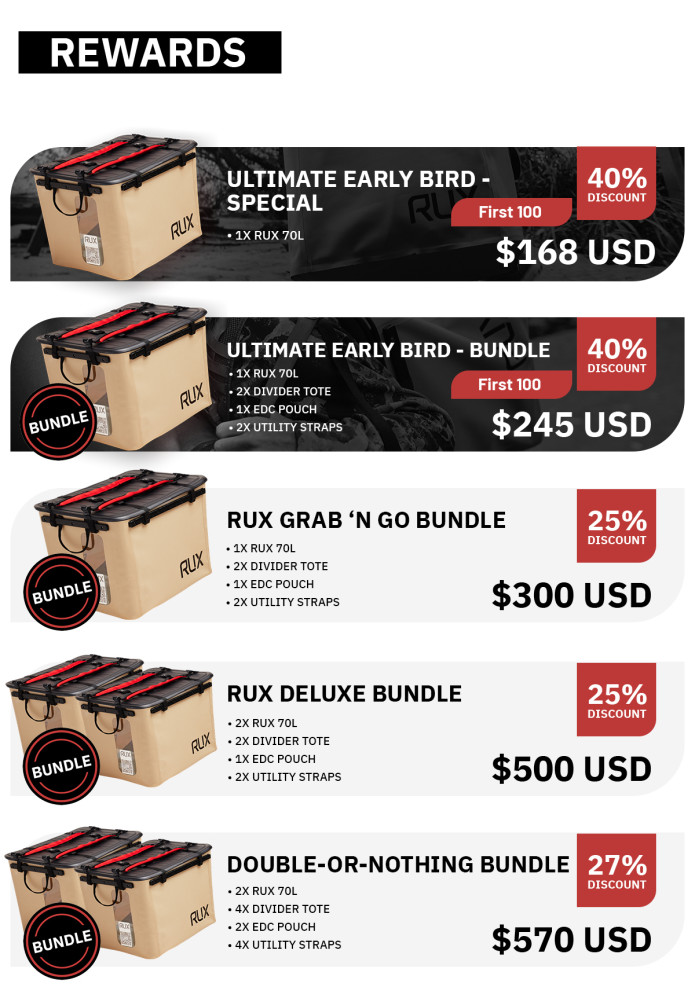 Buying RUX is like investing in a loyal, lifelong outdoor partner. You can count on RUX being functional, free of defects, and adaptable to your ever-changing needs. Not only will we do everything we can to keep it in your life, but we'll also keep as much as we can out of the trash by continually improving our design for recyclability. 
RUX is backed with a no-hassle lifetime warranty. Our warranty covers manufacturing defects and failures or breakages that render part or all of your product to become non-functional. Our warranty does not cover blemishes, wear & tear, failures caused by intentional damage, misuse, or by product not being used as intended. 

This campaign is a pre-order for our product, so the funds raised through Indiegogo will be used to manufacture RUX for our backers. In accordance with Indiegogo Terms of Use, we will not offer refunds or return for items that are not defective. All RUX come with a lifetime warranty, so in the unlikely event that you receive a faulty product, please contact us at warranty@rux.life.
Wait, what's with that QR code I keep seeing in the RUX window?
Like all things RUX, we're future-proofing and thinking big. By shipping every RUX with an individual QR code, we can build out infinite back-end features online to help you manage and move your gear. From personal solutions like warranty registration and packing lists to commercial applications for inventory management, this nifty little QR code can do it all. Watch this space.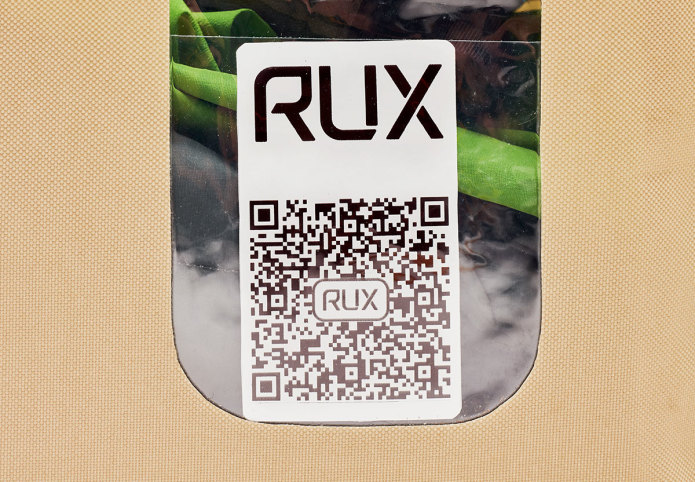 We know the good life happens anytime, anywhere – so we're offering international shipping. Please note we're not responsible for additional duty and taxes that may apply to your local importation laws.
We are including FREE shipping to USA & Canada addresses. For international shipping, we offer a discounted shipping rate of $15 to many locations, and $30 to remaining destinations.
For US and Canada fulfillment, rewards will first be sent via sea (which takes around 21 days) from our factory to our 3PL warehouse in North America and then be shipped to the US and Canada addresses via DHL or UPS tracked shipping via Easyship. North American backers are expected to receive rewards within 3-8 days from our 3PL's warehouse.

Indiegogo is powered by a curiosity-driven community of people just like us. We've identified a crux in our own lives and we're not going to settle for the status quo. We know there's a better way to manage and move your gear, and we're hell-bent on creating the best solution to make it faster, easier and more fun to get outside or on the road, whenever the opportunity strikes.
We're a small team of passionate individuals, and we've embarked on one hell of an adventure. With the support of Indiegogo's community, we can bring this crazy idea to life. To show our support, backers will get RUX for a discounted price, and the earliest deliveries. RUX's final MSRP pricing may change when it's officially available on the market.

Based in Squamish, BC, the self-titled "Outdoor Capital of Canada," our immediate community is made of elite mountain athletes and professional mountain guides, many of whom also use their rigging skills for rope access and other industrial applications. We're honored to have such a high-calibre community of testers available to us when each new RUX iteration comes out of our design studio doors.

We are ready to manufacture RUX after the completion of this campaign. We've successfully built manufacturable prototypes that we're using daily. We've already made a huge commitment by investing in the tooling for our 70L RUX, and we are building 50 production-ready samples to test, toss around, and tumble so any kinks are worked out by the time you get your RUX.
The main project risk is manufacturing and delivery timing. To date, the global pandemic has not directly impacted on our timing, but we acknowledge the trickle-down effects are unknown. RUX is also a new product to be built by two different manufacturing partners, so there could be surprises in our production and delivery timeline. We have already added an entire month to be safe. We've planned ahead to expect the unexpected while getting your RUX to you on time.
Questions? Our team is ready to help out.