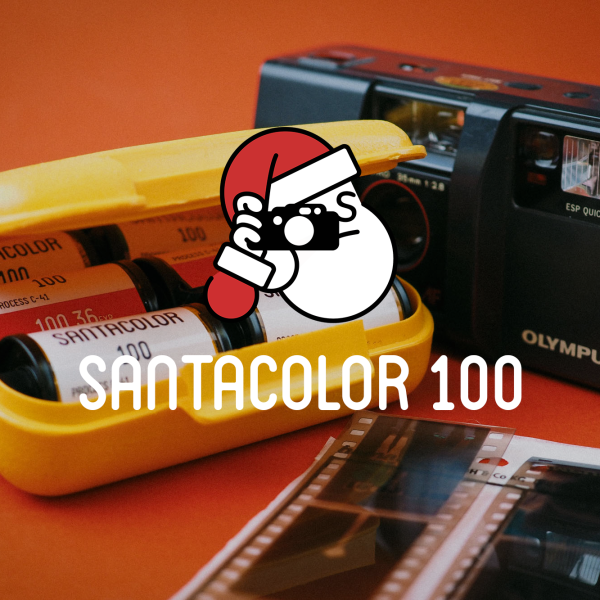 SantaColor 100
$34,530
raised out of
$125,000
Concept
Bringing a professional grade colour film to the film community masses.
Story
Summary
The Analogue Community is struggling with the lack of colour film, but Santa has found a source of film freshly manufactured in the USA. We already have a history of bringing out films that weren't previously available, but now we want to do it with SantaColor 100 – a C41 process, 100 ISO colour negative film. However, the elves will need your help as the minimum order of this colour film material make up about 15 000 rolls of 35mm film. If you want to participate in bringing a fresh film stock to the hands of the good analogue boys and girls around the world, read right on.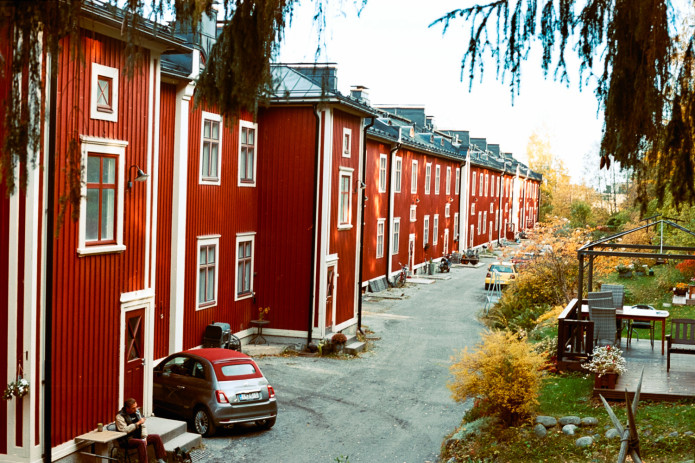 Image: Shot on SantaColor 100
The Story
The Analogue Community is struggling with the lack of availability of colour film. While we hope the issues are solved soon, the shortage of colour film is a problem for the community. It stops the community from growing and people from falling in love with film.
Therefore, when Santa found a source of fresh colour film that could be made available to the market, Santa's elves started moving. We already have a history of bringing film that was not previously available to the masses, to the market , through our successful launches of Santa Rae 1000 and later Santa Rae 125. These have been discontinued for geopolitical reasons, but Santa is now more than ready to bring a new film to the market – and this time a colour film.
This colour film, that we are calling SantaColor 100, while not a new stock, is one that has not been available to the wider, international analogue stills photography market before. It is a well known air surveillance film made by a major manufacturer in the USA. It has been available in small batches from certain labs in certain countries, but is no longer available to the international market as far as we are aware. 
The film is freshly made and is a 100 ISO colour negative film compatible with the normal C41 process. As this is not a movie film, it does not have any special (remjet) backing and can therefore easily be processed at any lab around the world, or at home. The different base also changes the results of the photos slightly, but we will get back to what this means for the results later in the text with examples. Finally, it is very colour accurate and has exceptionally fine grain and detail – it can also be pushed to 800 ISO for slightly more contrast-y, but beautiful results. So why has this not been available before?
Why has this film not been available before?
There are three main reasons why this film has not been available in large quantities to the international market, before:
Firstly, the film is not handled by most canister spooling machines because of the thinner than normal base. This means that it has to be spooled by hand, and most places are not able or willing to do this – usually for economic reasons. Compared to the amount of work this project is, we are not making much profit at all.
Secondly, the minimum order is about 15 000 rolls. This is much more money than most small companies are willing to put down for an unknown film that then requires a lot of work to resell.
Finally, and most importantly, until last year, you could buy cheaper colour films than even the material cost of SantaColor 100. Prices of cheaper films like Kodak Gold 200 and Fujifilm C200 used to be so cheap that there would be no demand for an unknown film from a small brand that costs between 10 and 15€. This is no longer the case, and SantaColor 100 will actually be one of the cheapest in the market.
So why are we doing it? Because we care about the community and therefore about the available of colour film. For any of film photography to move forward and grow, we need colour film – and the big manufacturers are really struggling to put that out there in canisters. We know it sounds like a cliche, but we are here to help the community.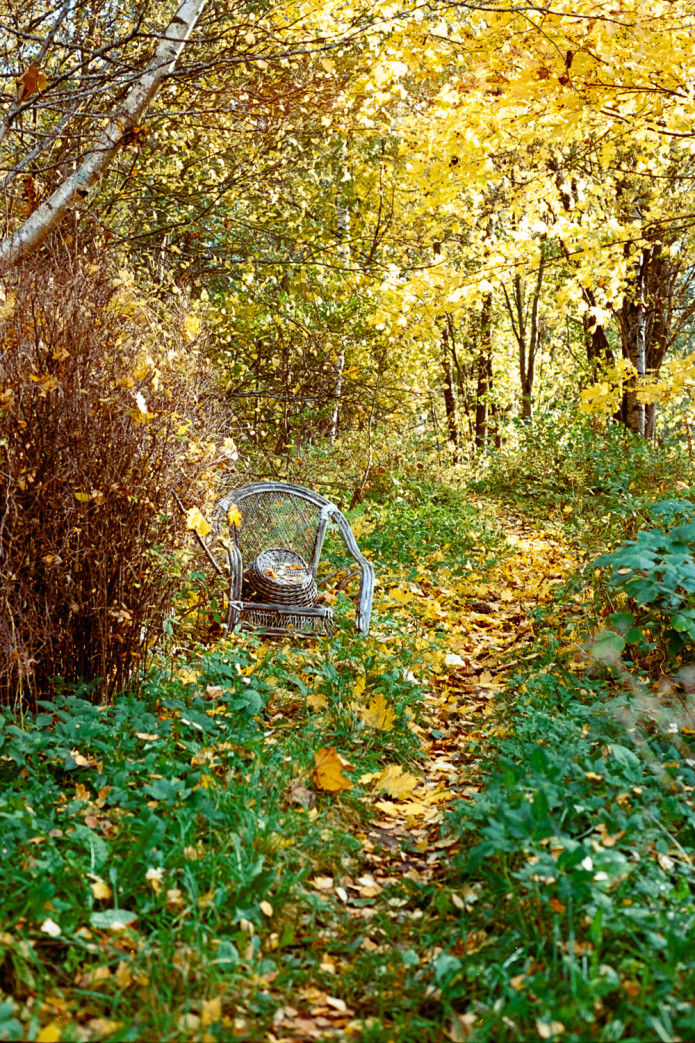 However, to make this excellent film available to the community we need your help. The film stock can only be ordered in minimum about 15 000 rolls of 35mm film – too big an order for Santa to take on himself. So we put it to you – to the community:
Do you want to help make this new creative tool available to the rest of the community?
What we need
This project is for the community, as we believe it is important to make as many films as possible available to everyone – creativity should not be limited by the lack of options for colour film. To do that, we need money for the film itself, but also to hire people for hand spooling, buying more of the equipment used to spool and for the logistics.
The goal of the campaign is 125 000€, or about $133 000. This is a minimum, and we are prepared for what would happen if we went over that, but the campaign is set up as an "all-or-nothing" campaign, meaning that no money will be spent, lost or used if we don't reach the minimum funding amount.
If we hit the goal, you can find a breakdown of what the money would be spent on in a minimum scenario:
All the below numbers are approximate and are subject to change.
Film material: 50 000€
Taxes and fees: 23 000€
Labour and equipment to spool: 17 000€
Shipping to customers: 16 000€
Packaging and logistics: 6000€
10% extra for unforeseen circumstances
Selling this film is not a great profit project for us: The margins are slim and therefore the profit will not be great. We are fine with that, as we believe it is a good time for some more colour film to be made available to the market. The built in margin is not a margin for us, but to ensure we can deliver on the project. With experienced crowdfunding campaigners on the team, we know that things don't always go as planned, as you might have to change plans last minute, leading to more costs. The last thing we want to do is run out of money so we can't deliver.
Details on the film
Name: SantaColor 100
Film type: Colour negative, air surveillance
Film speed: 100 ISO
Colours: Highly colour accurate with slightly increased red sensitivity. When scanned, typically on the warmer side and sometimes on the redder side. 
Grain: Very fine, but made to create very sharp pictures as it is an air surveillance film
Exposure latitude: Wide, with acceptable results from 25 ISO to 800 ISO (with pulling and pushing)
Manufacturing: Freshly made in 2022, in the USA and hand spooled in Finland
DX coding: No, but most cameras with DX readers default to ISO 100 – the film is therefore totally useable in Point and shoot cameras.
Processing and scanning:
Process: Normal C41, can also be cross processed in E6 for relatively nice positives (exposed at 100 ISO)
Compatible with Minilabs and other industrial processing: Yes
Base: Mostly clear, slightly orange base. Not directly compatible with the RA4 process

Due to the thinner, clearer base, we recommend you load the film indoors, and definitely not in direct sunlight as this might lead to light leaks on the first frames

Scanning: Due to the clearer base, some scanners are confused by the film and give a very red image. This is easily correct when home scanning or when done by a good lab.
RA4 Printing: The clear film base requires an additional filter to be compatible with the RA4 process. The easiest way of doing this is to process a strip of unexposed C41 colour negative film and use that as an additional filter to yield normal printing results.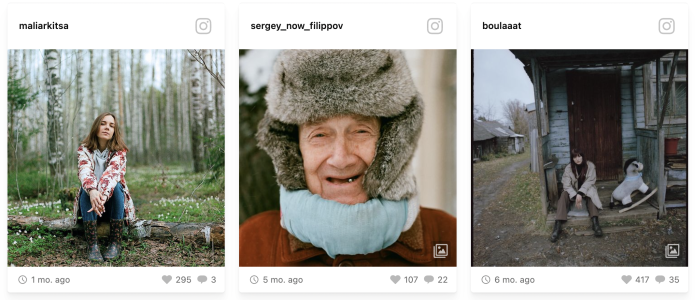 Image: The same film emulsion has previously been available in limited quantities and you can check #aerocolor125 on Instagram for their results: Click on the image to see samples from the community.
The film is going to be spooled into re-used canisters: This does mean that there can be quality problems. We are aware of this and we are ready to replace films that have severe light leaks or other issues. We did the same for over 10 000 Santa black and white film and have had very few quality issues. Handspooling in reused canisters also means that for every canister we ship, we prolong the life of these canisters, saving them from entering the trash mountain of the world. This means a lot to us, and we hope you see the use in it too.
Due to the thinner, clearer base, we recommend you load the film indoors, and definitely not in direct sunlight as this might lead to light leaks on the first frames. 
Sample Images
Below are some sample images taken on SantaColor 100 and developed in C41 chemistry:

Above you can see three push levels: +0 (100 ISO), +2 (400 ISO) and +3 (800 ISO). Contrast is somewhat increased, but the colours stay accurate.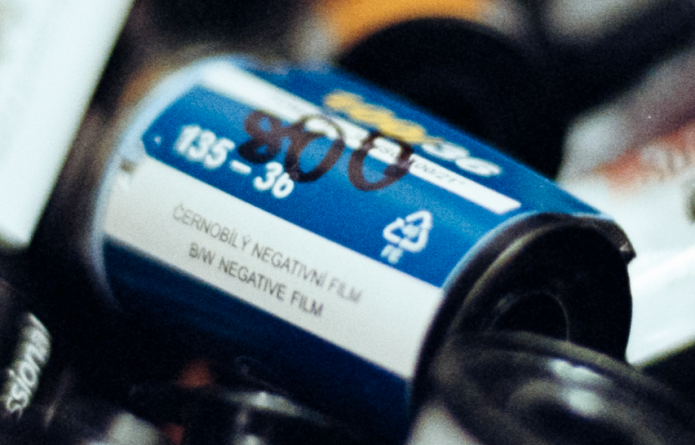 Above you can see a very tight crop of the +3 image above, with the film shot at 800 ISO and pushed in processing. As you can see, the grain stays very fine and the film is very useable at +3 push.

Above you can see a colour chart comparision of three push levels between 100 ISO and 800 ISO. As you can see, the colours stay quite good until 800 ISO, though the orange paper used as the background takes on a slightly darker tint.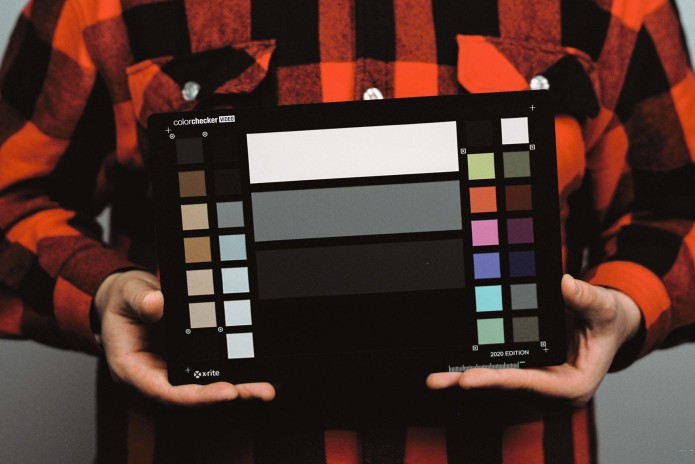 Image: SantaColor 100 pushed to ISO 800 (+3 push), and as you can see the colours hold up very well.
The Film Base and getting good scans
As mentioned above, the film is coated on a special clearer base than most other C41 films. Because most lab scanners are programmed to expected a deeper orange base, this clear base on SantaColor 100 does confuse some of them. This tends to lead to overly warm, almost reddish pictures if they are not corrected properly. Fear not – it is easy to get great results from SantaColor 100:
Scan your film at home: This way you will have complete control over the process. We particularly recommend camera scanning, as this in combination with converting the images in software like Negative Lab Pro produces really sharp, pleasing results.
Scan your film at a high quality lab: Labs like Carmencita don't just apply the auto-setting to all your pictures. Instead, they take each image into post-processing software to get the colours right. This is important because most default scanner software is limited in how much it can 'correct' from what it expects (remember, the colour of the base is not what the scanner expects, but that doesn't mean you are really correcting a 'bad' film – it just means the scanner was made a certain way). When they take it into editing software, they can easily get very pleasing results.
Scan your film at any lab and ask for TIFF files, then post process them at home: This way you get a very flexible, editable file from the lab and you can correct for the inflexibility of the scanner. We recommend software like Adobe Lightroom or Bridge + Camera Raw, as well as free alternatives like Darktable.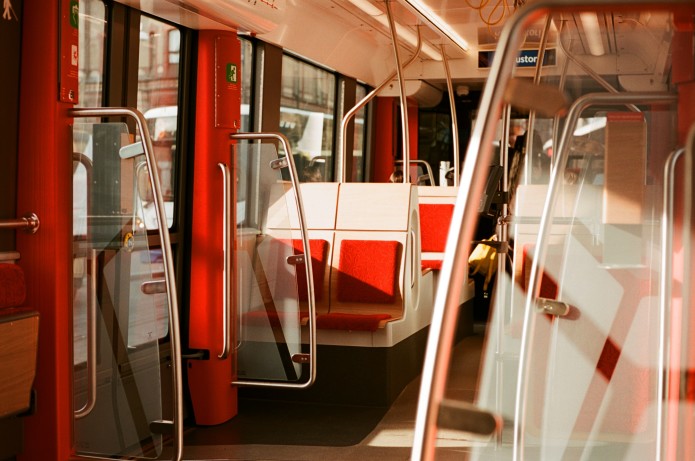 Image: Shot on SantaColor 100 and scanned at a typical lab. The results are generally redder than 'proper' colour balance when scanned at labs that don't take a lot of care with colours, but some scenes and people love it!
 
If you ever have any doubts about how to process and scan you film, please don't hesitate to get in touch with our Elves at info@santa1000.com or reach out to us on Instagram @santarae1000.
What you get
To reward you for your early support, the prices on the film during the IndieGoGo campaign are lower than what we will sell them for after the campaign. The earliest backers will get almost 40% discount from the price we plan to retail it at. You also have the option to get bulk rolls for even more savings, if you wish to spool them yourself. With the early bird pricing on the bulk roll, you can save almost 50% off the final price of the film. You will also be among the first to use this film as you will get your film before it starts selling anywhere else.
Finally, you of course get the satisfaction of helping the analogue community get access to a new film stock and all the creative benefits that will bloom from that.
You also help Santa deliver to the thousands of kids that wanted a new colour film stock for Christmas the past few years.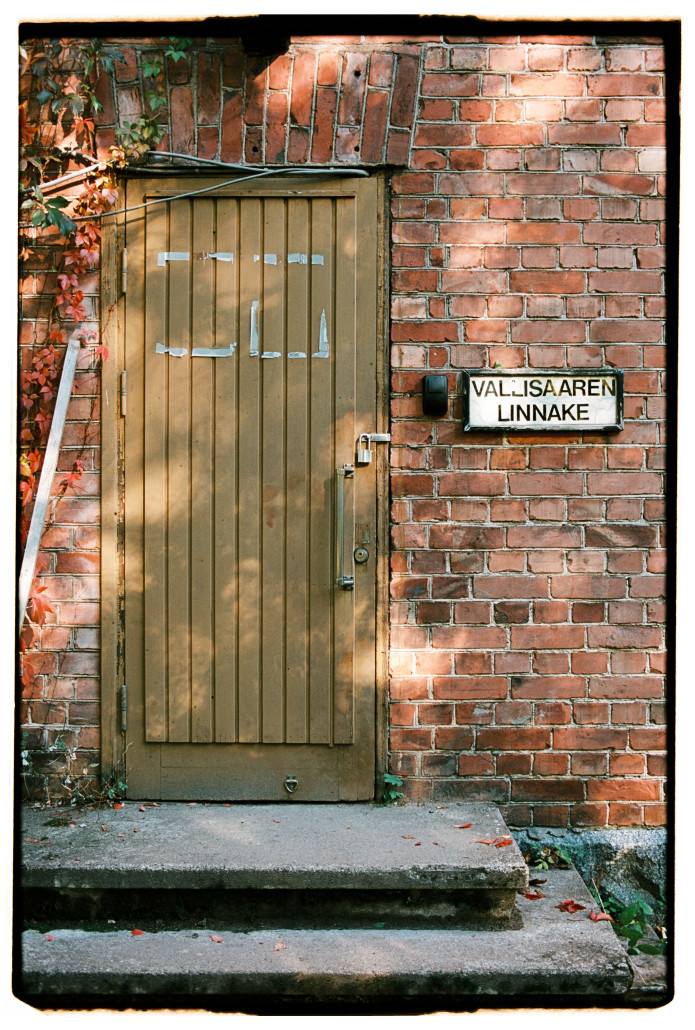 Image: A typical look from SantaColor 100, scanned by Carmencita – pleasing tones, deep greens, slightly warm and very fine grain. 
How it will be done
The film will be bought from the manufacturer in the USA in large spools of 1000ft (300m) (there is a minimum order, meaning you cannot just buy one spool). We will then send them over to Finland using either sea freight or air freight. At the same time, we will setup the hand spooling processes that can handle these 300m rolls.
Once the pallet(s) arrives in Finland, and the spooling equipment is in place, we will start spooling them by hand. We will hire some extra hands here in Finland to help us make the process quicker. We like to keep everything in house so we can keep a close eye on making sure workers we hire have the right working conditions and salaries.
The 15 000 canisters we have in store are from labs, meaning they are going to be reused. This is great for two reasons: Firstly, it means that a whole pallet of really nice metal that have only been used once can get a new life instead of entering the trash cycle of the world. Secondly, there is a current shortage of new canisters for 35mm film in the world. We already have these in house, ready to start spooling.
As the film is spooled into canisters, we will ship them out by order of backer. If you were backer number 235, you will be approximately number 235 to be sent film. All film will be sent out through our partner, Kamerastore.com, with their logistics network – either through DHL (internationally) or Schenker (Finland).
Once all the film is spooled into canisters, the remaining rolls of film from the batch will either be sold through Kamerastore at normal price or, depending on the volume, be sold to retailers around the world.
Risks and challenges
We are experienced at handling large volumes of film-related items, as well as film specifically. Members of our team have also run (successful) crowdfunding campaigns in the past, latest the VALOI scanning equipment campaign that had almost 1000 backers from around the world. We are also using an existing logistics infrastructure to handle the volume. Therefore, we believe we are well equipped to purchase, receive, spool and send the films without problems.
However, there are risks related to crowdfunding. Unforeseen challenges is something that most crowdfunding campaign run into. This could be something as catastrophic as some part of the film material getting exposed by an overly eager customs official. More likely, it will be something smaller like the shipment being delayed by two weeks, or us having to acquire more canisters because the community wanted more film than we have canisters.
We are taking precautions to prevent the problems we have spotted ahead of time, such as an alternative source of canisters, a quick and reliable freight alternative and an extra margin on the crowdfunding goal in case of extra expenses or delays with handspooling.
If you have any concerns, please don't hesitate to get in touch!
Follow the Santa brand
To follow the Santa brand outside of this campaign, we recommend you check out our website:
You can also find a newsletter on the same website where we will keep you updated on this release and future releases.
You can also follow us on Instagram @santafilm