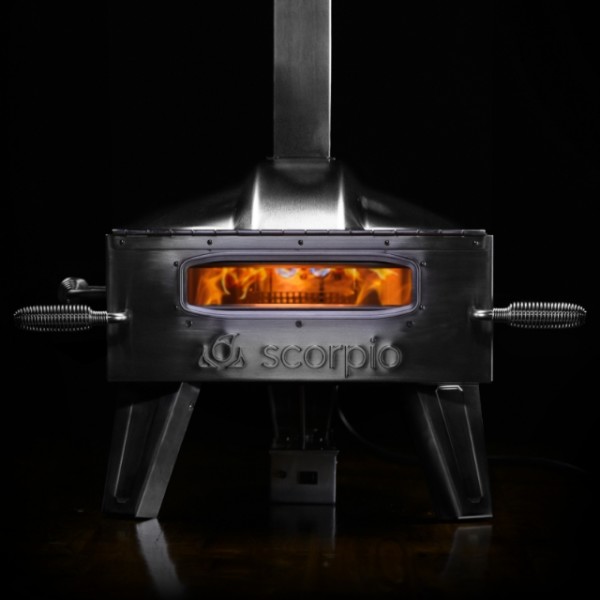 Scorpio – Make Neapolitan Pizza at Home With Ease
$55,029
raised out of
$20,000
Concept
High-grade, 304 stainless steel pizza oven with dual fuel options and self-rotating 16" pizza stone.
Story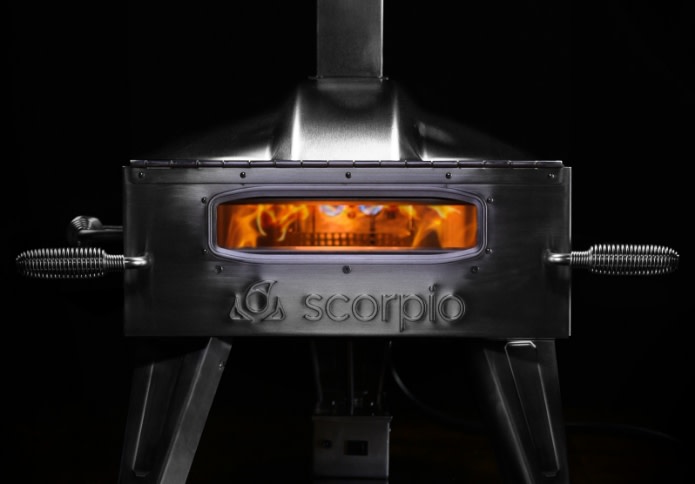 Scorpio™ Pizza Oven is a state-of-the-art pizza oven with a 16-inch self-rotating stone and dual fuel options. Cook every pizza to perfection at 850°F in as little as 90 seconds or less, using propane or wood.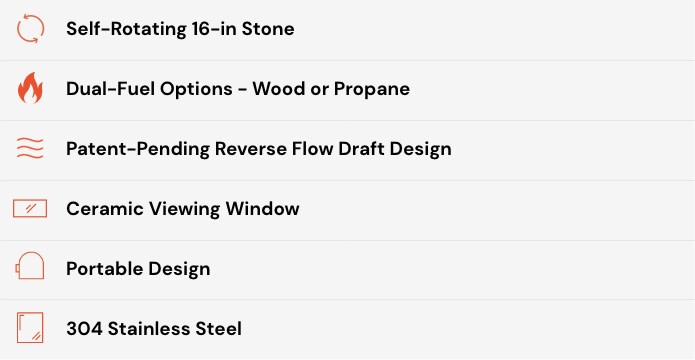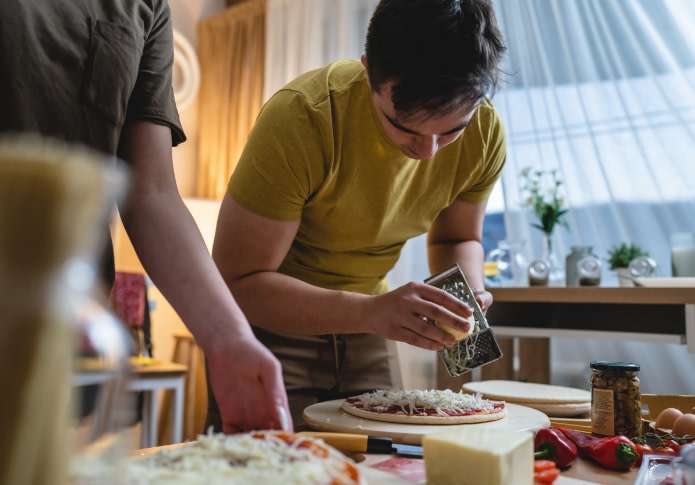 Scorpio™ makes Neapolitan pizza accessible, repeatable, and portable for everyone—from the first-time pizza maker to the pizzaiolo proofing "00" Italian flour over days.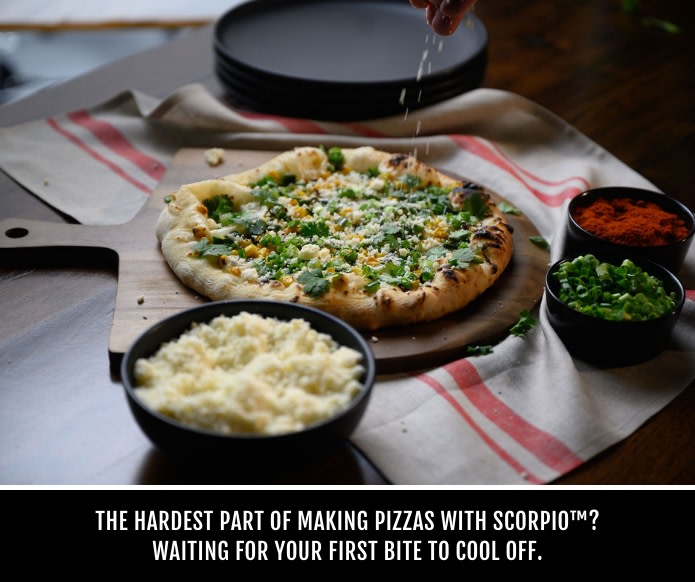 Traditionally, cooking a true Neapolitan pizza requires an extreme and unforgiving environment that's hard to replicate without a full-size pizza oven. But Scorpio™ makes it easy for anyone to work with 850°F+ heat to create a Neapolitan pizza just like the pros.

No more constantly turning pizzas or losing heat with manual spinning. Scorpio's™ 360° Revolution does the spinning for you. Our 16-inch stone revolves twice every minute, so your pizza cooks evenly, allowing you to launch and retrieve pizza without turning the pizza by hand.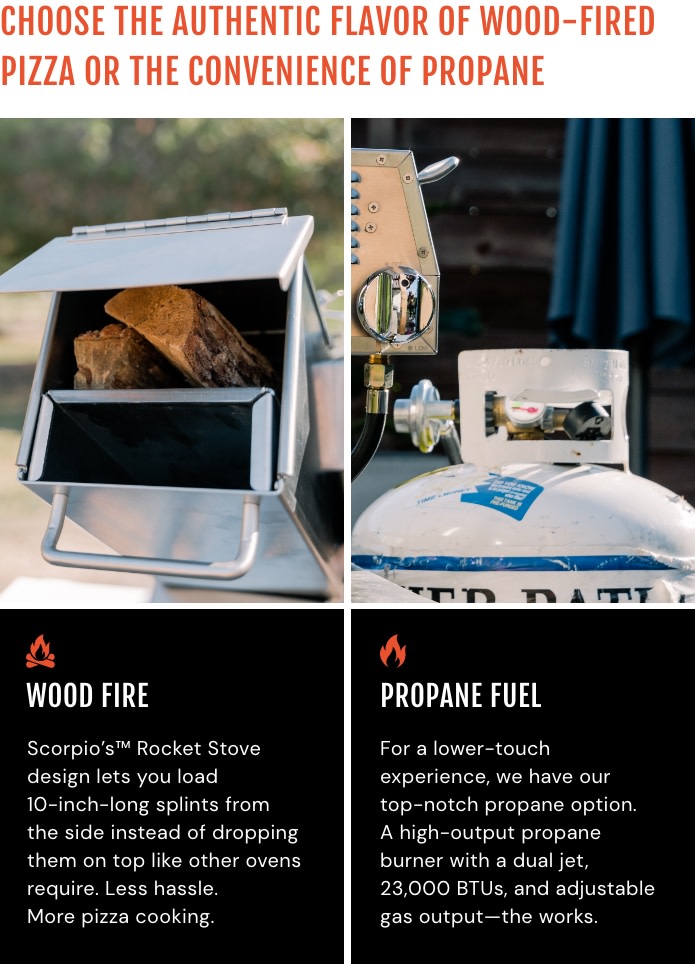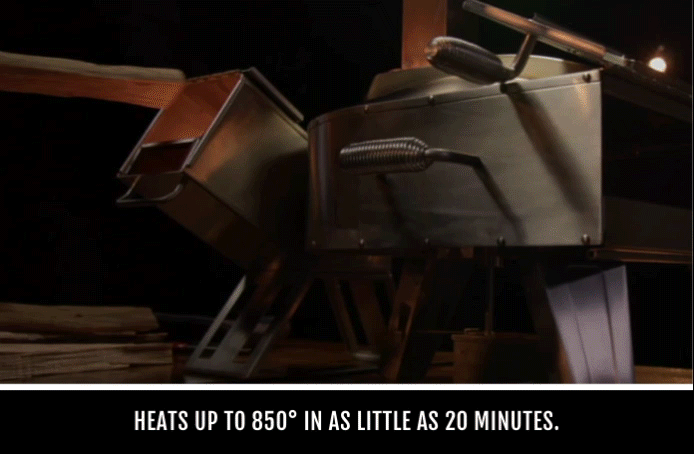 Don't let Scorpio's™ size fool you. It's easy to maintain the 850° required to create a perfect Neapolitan crust from every angle thanks to the oven's unique heat-flow design.
Scorpio's™ patent-pending Reverse Flow Draft™ design creates lightweight, thermal efficiency by pulling the fire over the pizza, then innovatively recycling that intense heat by pulling it into a secondary chamber, back over the dome.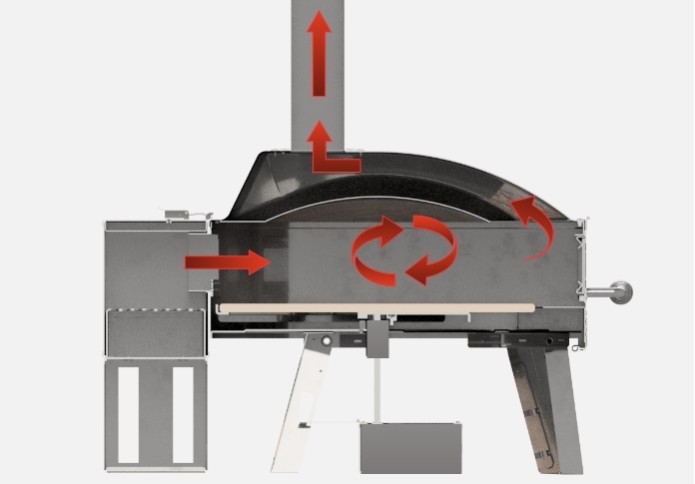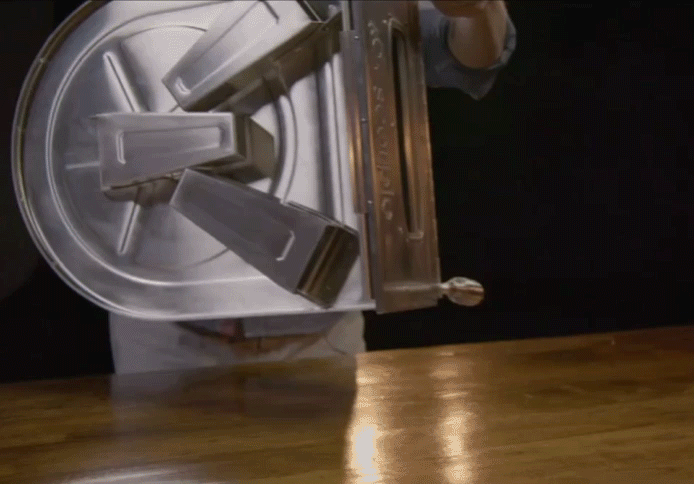 The Scorpio™ Pizza Oven sets up in minutes and the modular design allows you to share your passion with family and friends. Cook impressive pizzas at the tailgate, campground or right in your backyard.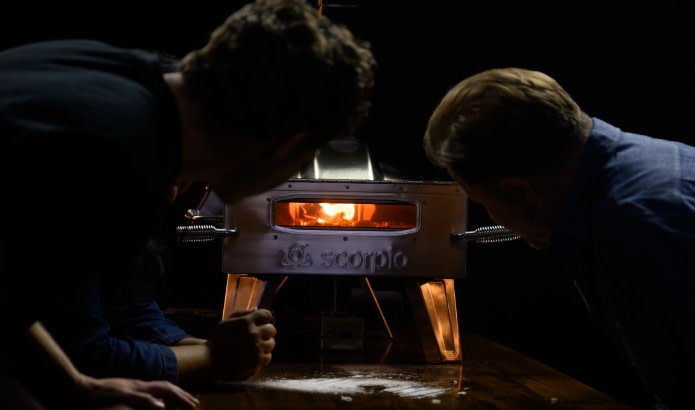 The ceramic viewing window lets you pinpoint when your crust has that perfect Neapolitan leoparding, without opening the door and losing precious heat.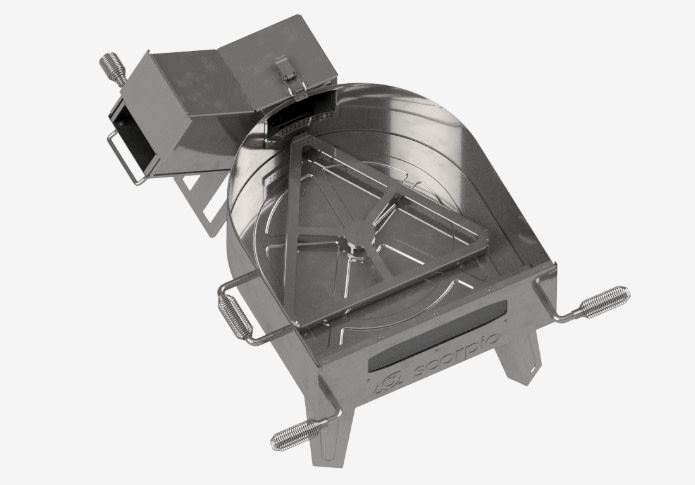 After you wrap up, the removable pizza stone makes cleaning up a snap.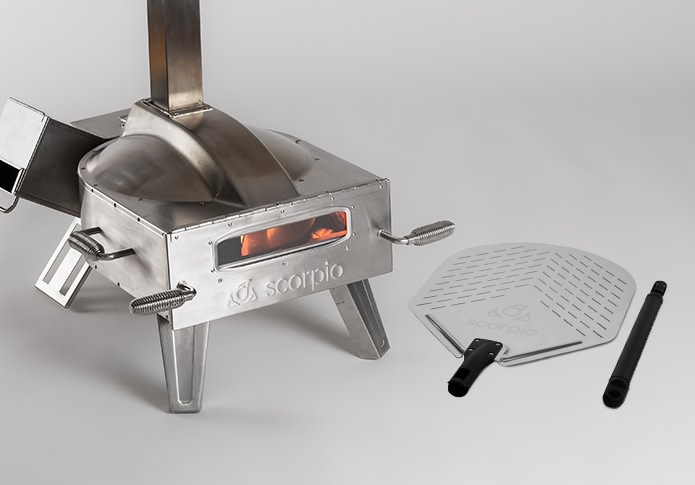 Leave your Scorpio™ Oven outside or pack it up and stow it indoors. With a high-grade, 304 stainless steel construction, this is an investment made to last.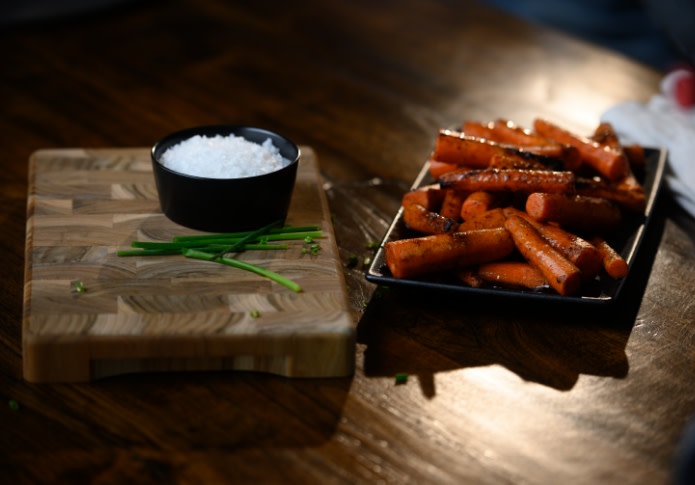 A grill can't do what this does to your veggies and meats. 
The Scorpio™ Pizza Oven is an excellent choice for meat and veggies that can benefit from a high temperature cook for a short amount of time. We recommend a roasting pan to ensure the best experience.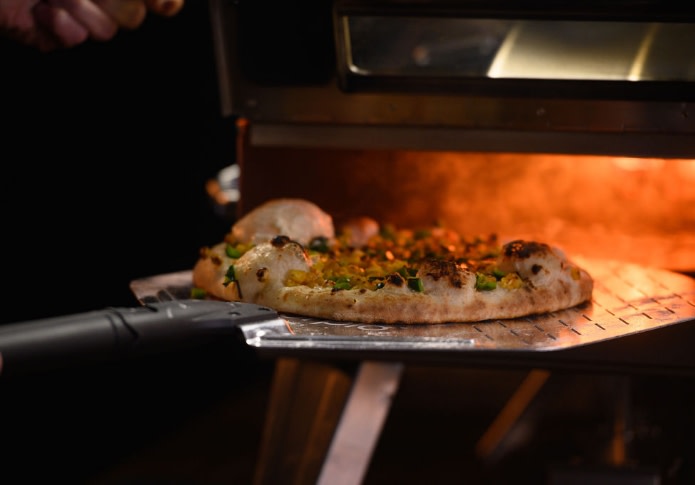 One-touch cooking. Insulating patent-pending Reverse Flow Draft™ design. Dual fuel options. Scorpio™ and our signature 16-inch rotating stone use outstanding technical features for the highest quality pizza. Your guests will want to know your secret. We're happy to keep it for you.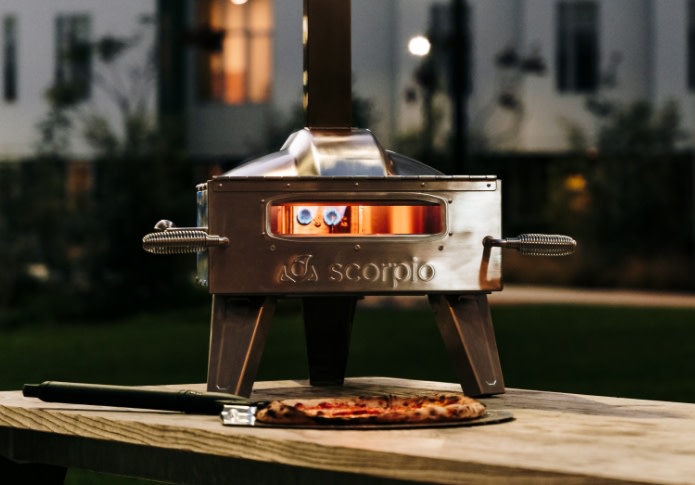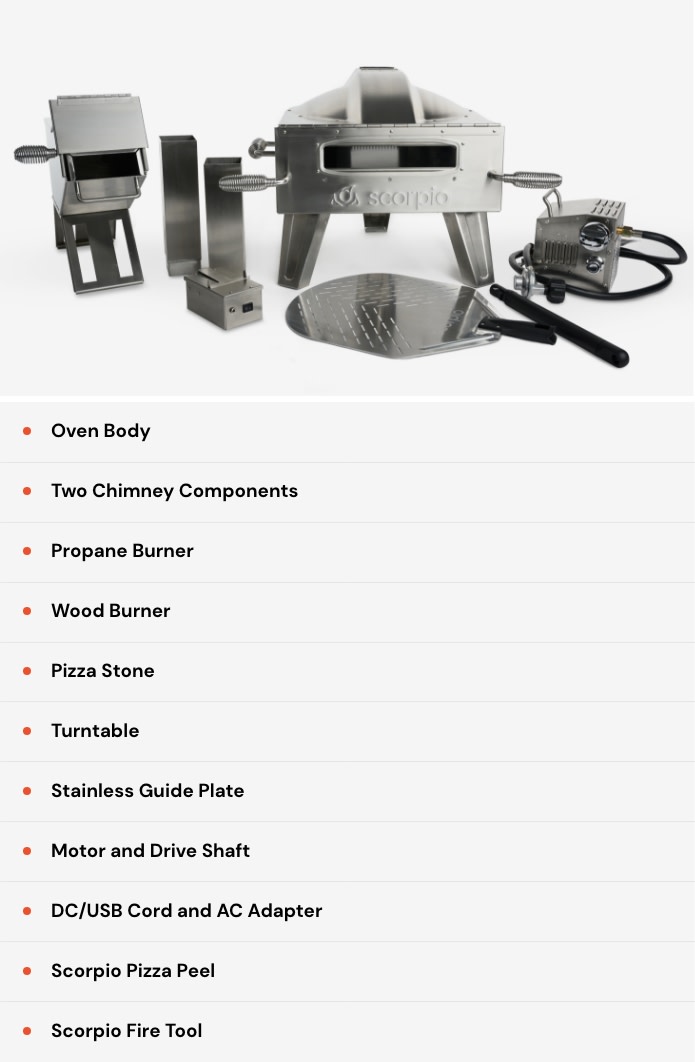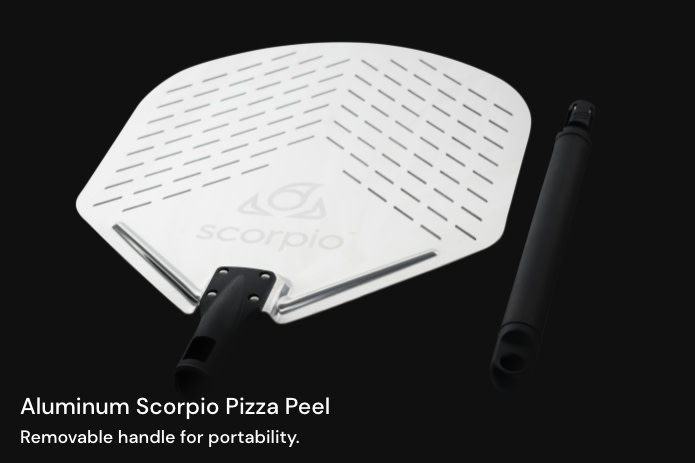 Size: 31.0in x 14.0in (Length x Width). Weight: 23 ounces.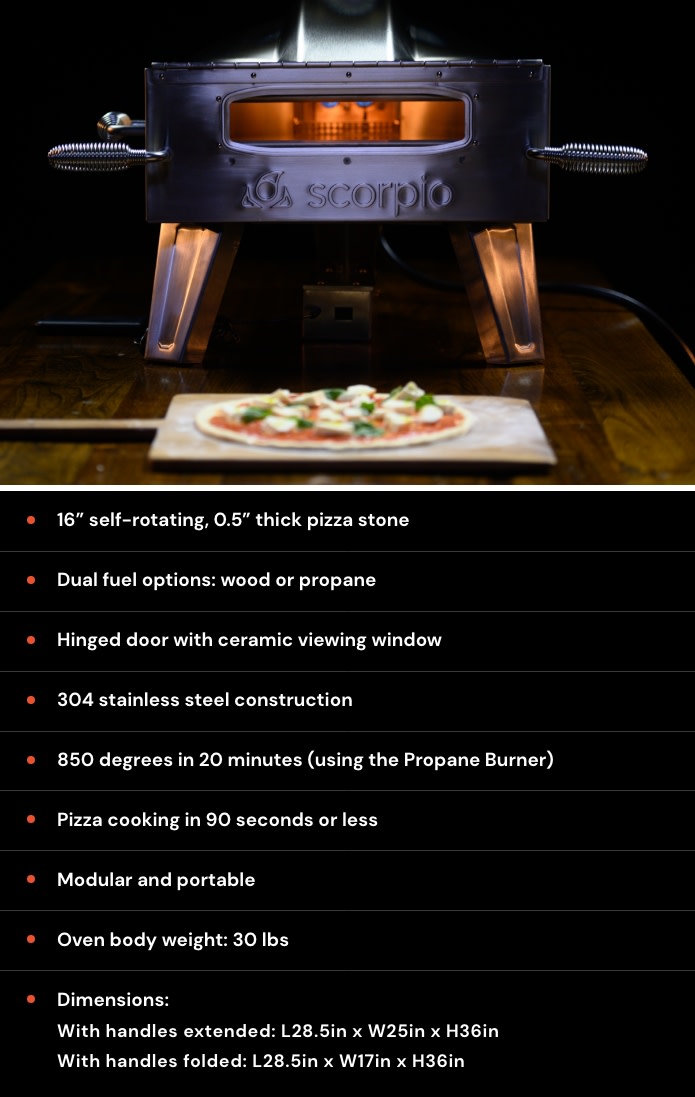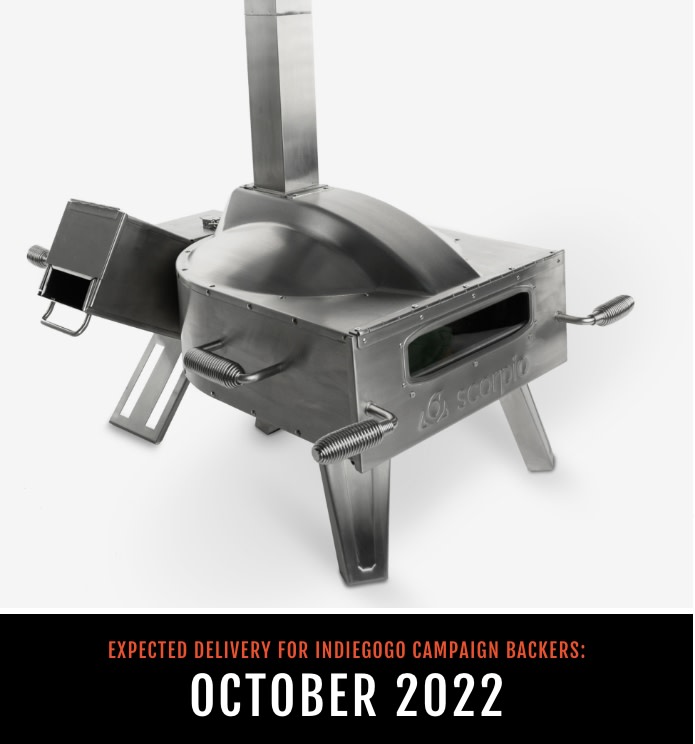 Post-campaign Pledge Manager surveys will be sent out before fulfillment for us to confirm shipping addresses for all of our backers.
Please note that we are offering free shipping to backers in the continental US, but there will be an additional shipping cost of $35 for backers in Hawaii and Alaska. This cost will be assessed in our post-campaign Pledge Manager survey.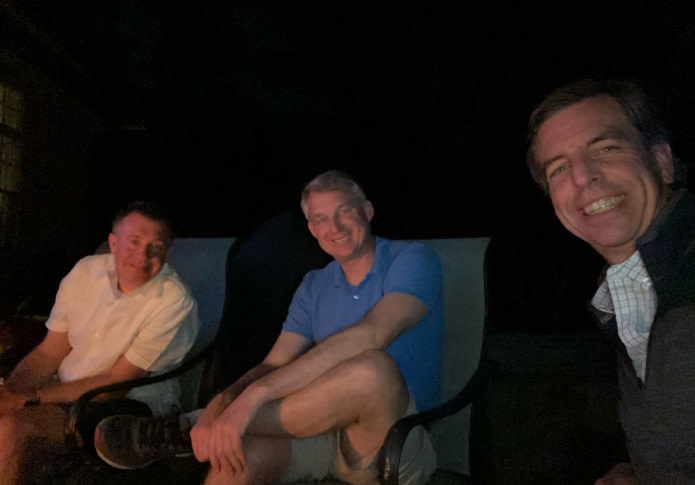 John Donohue
A veteran aerospace and investment professional with a passion for understanding how things work — and how to make them better. While John has advanced degrees in finance, he also speaks Mandarin Chinese, is a self-taught engineer, an avid chef, a certified Kansas City Barbecue Society judge and an amateur historian in the process of slowly restoring a 120-year-old house.
John's favorite pizza is a classic margherita pizza, for the artisanal simplicity that shows the quality of the core ingredients: the dough, the sauce, the fresh mozzarella, and the basil. If he isn't making pizza (usually no less than six in one night), he will fire up his Scorpio to cook strip steaks with a 900-degree wood fire.
Matt Janchar
As a father, Scoutmaster, and investment professional, Matt pursues his passions by tinkering, learning, building, and creating. Through leading Scouts in Camping and Cooking merit badges, he enjoys sharing his skills with the next generation of aspiring outdoor chefs; Matt's collection of heavily modified outdoor cooking devices outnumbers his family members 3:1. 
 
It's no surprise that Matt loves the combination of food, outdoors and community. Even when he sees your first bite result in closed eyes and a wide grin, he's already thinking about what to do better next time! In fact, his cooking and tinkering passions have become a family culture—Matt's proudest moments are coming home to hear the "pizza making playlist" blaring and finding floured footprints in the kitchen. 
Scott Prugh
In 2002, Scott's first trip to Italy introduced him to an artisanal magic: Neapolitan pizza. He hasn't been the same since.
In his day job as a CTO in tech, he works in software and helps teams build systems their customers will love. In his spare time, he builds pizzas worthy of his first Italian love.
He insists that quality flour and dough make all the difference, and his specialty pizza is topped with red onion, Dubliner cheddar, pistachio, and rosemary.