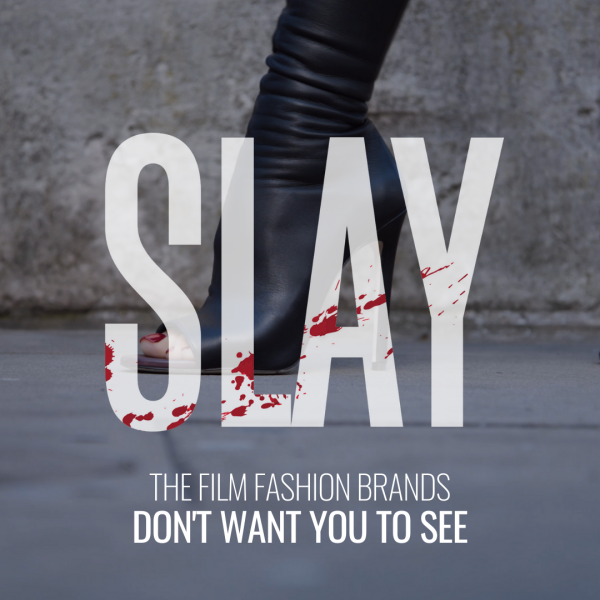 SLAY – Feature Length Documentary
$7,840
raised out of
$60,000
Overview
https://youtube.com/watch?v=705023166
Concept
THE FILM FASHION BRANDS DON'T WANT YOU TO SEE
Story
SLAY – FASHION'S GREENWASHING SECRETS
We kept things quiet for three years and now we're very pleased to announce the first feature film of its kind on the use of animals skins in fashion, with a focus on fur, leather and wool. 
SLAY is a feature length documentary following investigative filmmaker Rebecca Cappelli as she travels around the world to uncover the dark side of the fashion industry. Spanning 5 continents, Rebecca's journey of discovery unravels a harrowing story of greenwashing, mislabeling, animal cruelty and cover-ups from some of the world's major luxury fashion brands. Combining the polished style of a Vogue magazine and the grit of Vice News, SLAY provides an in depth and eye-opening look into the realities of today's fashion industry while pointing the way towards viable and sustainable alternatives.
SLAY asks an important question to the general public: is it acceptable to kill animals for fashion?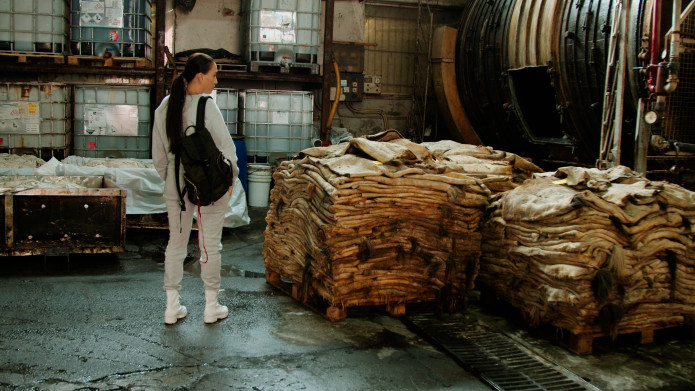 Made in Italy Leather, Tuscany 
"SLAY IS A CRITICALLY IMPORTANT AND TIMELY FILM ABOUT THE GREENWASHING OF FASHION'S DIRTY SECRETS"  – Keegan Kuhn, Co-director of Cowspiracy, What The Health.
Three years in the making, SLAY features inspiring experts within the fashion sustainability space and the animal rights movement, with Samata Pattinson, Bandana Tewari, Dana Thomas, Joshua Katcher, Lucy Watson, Earthling Ed, Melanie Joy, Emma Hakansson, Alexi Lubomirski and more. 
SLAY takes a unique perspective on the animal skins trade by focusing on the animals, while exposing fashion's greenwashing tactics – without forgetting the people who work and live at the mercy of the industry.
THE TEAM

Directed & Produced by Rebecca Cappelli (Let us be Heroes) 
Cinematography & Editing by Abhi Anchliya 
Produced by award-winning co-director and producer Keegan Kuhn (Cowspiracy, What the Health, The End of Medicine)
We were lucky enough to start filming a full year before the pandemic, and filmed in Australia, China, India, Europe, US and Brazil. We got exclusive access and footage inside fur farms, tanneries, wool farms and skin processors in these countries, and worked with a network of crew, photojournalists, and filmmakers to finish remote shooting. 
Filmed with a highly aesthetic lens with music from Kate Bush, Moby, Catnapp, Kiasmos and more.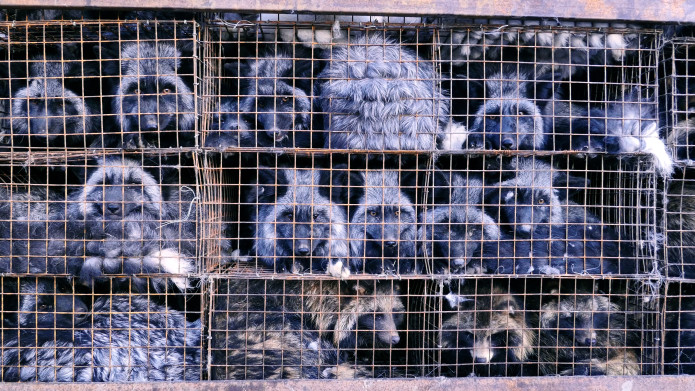 The Fur Trade, China
WHAT YOUR FUNDING SUPPORTS
The film is now almost complete and we're excited to share this crowdfunding campaign that will allow us to:
finalise the production (sound design work, touch ups)
Subtitle the film in various languages 
engage key audiences on social media
online marketing
PR and social strategy 
Legal counsel
Supporters of the crowdfunding have access to a number of perks including gift cards and discounts from vegan brands – Save The Duck, Unreal Fur, Bhava, Brave Gentleman, Sans Beast, Willow & Claude, as well as film credits.
The film is too controversial for the mainstream media and we need your help to ensure maximum impact.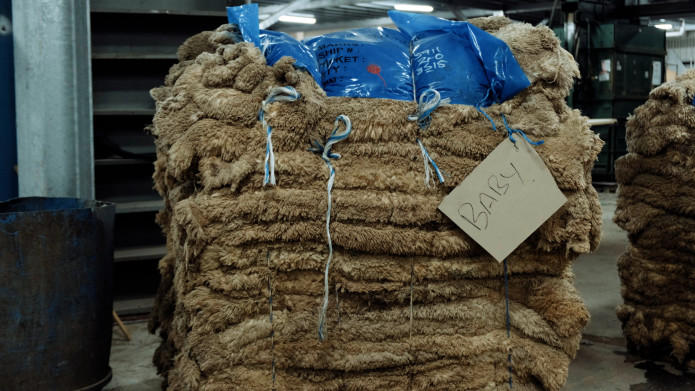 "Baby" – Lambskins, Australia
"THE FASHION INDUSTRY HAS BEEN KEEPING THE ANIMALS OUT OF PEOPLE'S MIND FOR TOO LONG. TOGETHER WE CAN CHANGE THAT."  – Rebecca Cappelli, Director & Producer
It's an untold story and the first documentary on the topic that will rock the industry and fashion consumers. 
Through our collective efforts, films like Cowspiracy and What the Health have had a huge global impact – and we can do this again. We want this film to reach a mainstream audience to accelerate change thanks to existing solutions. 
WHY WE NEED YOUR SUPPORT
The fashion industry is incredibly powerful, so we decided to keep the film stealth for 3 years, and to not participate in any festivals to avoid leaks ahead of the release.
The main challenge we want to overcome now is to break outside of echo chambers and make a real difference for the animals, for the planet and people who live at the mercy of this industry. 
To achieve that, we need your support to ensure we get journalists, fashion professionals and the mainstream audience in front of the film. 
Fashion has millions to greenwash the public, but with your help we can get the truth out and make a difference.
Thank you for your support! 
Please do share the campaign with your family, friends, and community by sharing our content on Instagram, Facebook, Twitter, and of course through your friends and community. 
Until every cage is empty,
– Rebecca Cappelli