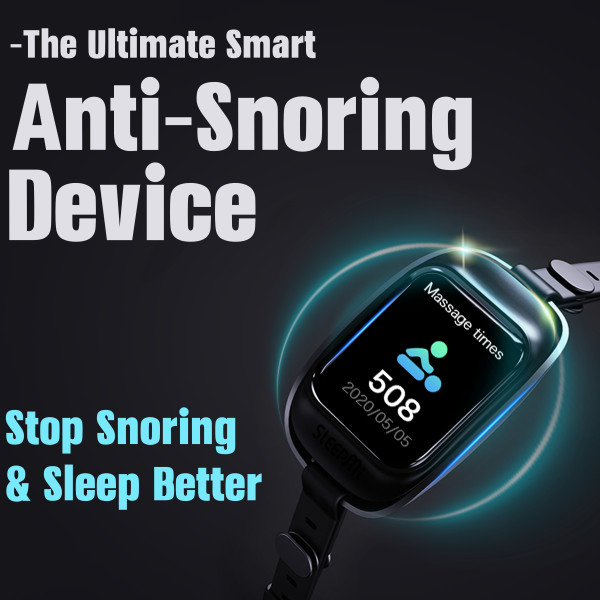 Sleepmi-The Ultimate Smart
$108,347
raised out of
$10,000
Concept
Effective Snoring Solutions/Sleep and Snoring Data/ Pulse intervention/Mute and Comfortable/Massage
Story

Sleepmi Anti Snoring Device, combined with a high-precision sensor and a patented algorithm, can accurately identify snoring. It can reduce the snoring through pulse intervention which is mute and more comfortable, so that you will stop snoring, leading to an improved sleep experience for you and your partner.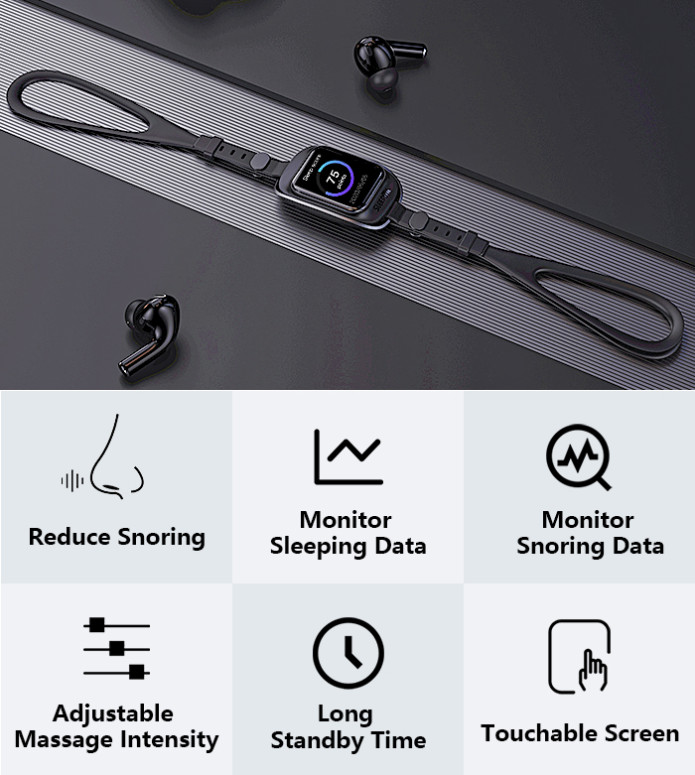 When you sleep your throat, tongue, and jaw all relax, this can narrow your throat's airway so that when you breathe in, the soft tissue around your throat vibrates causing that awful snoring sound.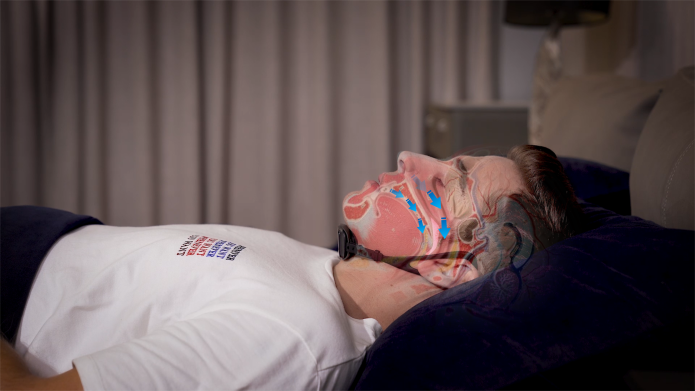 Snoring, one of the main symptoms of sleep apnea, will lower your blood oxygen level and increase the chances of Stroke, Heart Disease, Hypertension, and other diseases.
The traditional nose clip anti-snoring device not only affects sleep because of discomfort but also can not solve the problem of snoring thoroughly.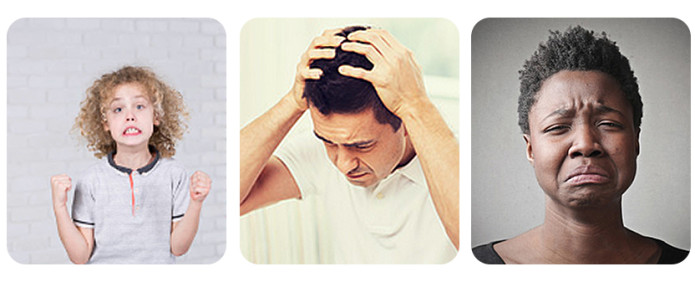 This is our previous anti-snoring device. We widen the screen of the brand new sleepmi anti-snoring device on the basis of retaining all the original functions. With the help of clearer and more convenient operation, I believe you will be able to have a high-quality sleep experience.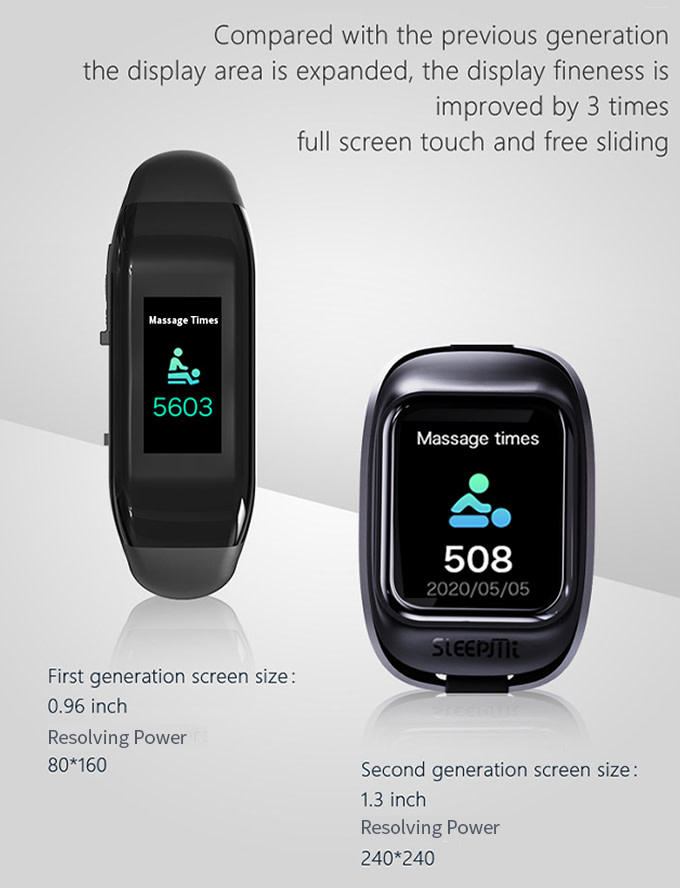 Sleepmi will relax the hypoglossal nerve and massage your mandibular muscles through pulse intervention at different frequencies to relieve snoring, ultimately adjusting your respiratory rate and allowing you to breathe smoother for extra refreshing rest.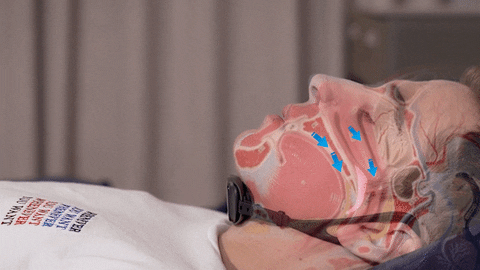 Sleepmi through pulse intervention to relieve snoring effectively. It is mute and more comfortable. This time we updated the device, it has 8 adjustable pulse intensities, you can adjust the intensity according to your own situation. Sleepmi can not only reduce the sound of snoring but also can give your throat a message through pulse which can help you solve the problem thoroughly if keep using it.
After using it, I believe you can see the change not only from the comparison of the data, but also from your own experience.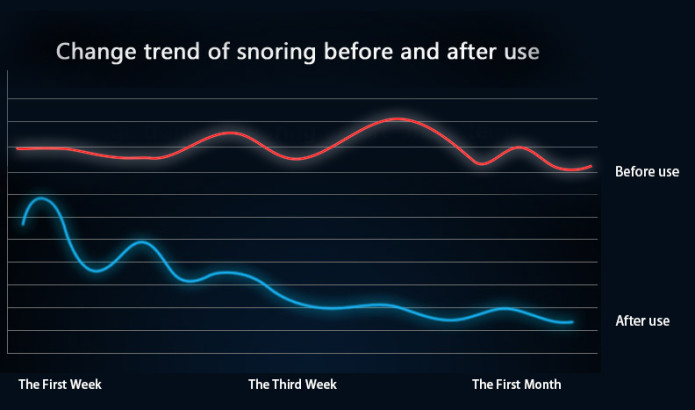 Sleepmi equipped with a large touchable screen and high-definition display. You can adjust the language(there are Chinese, English, and Japanese), time, and the intensity of the massage. And for sleep-sensitive users or awakened users, you can delay the working time by setting a delay.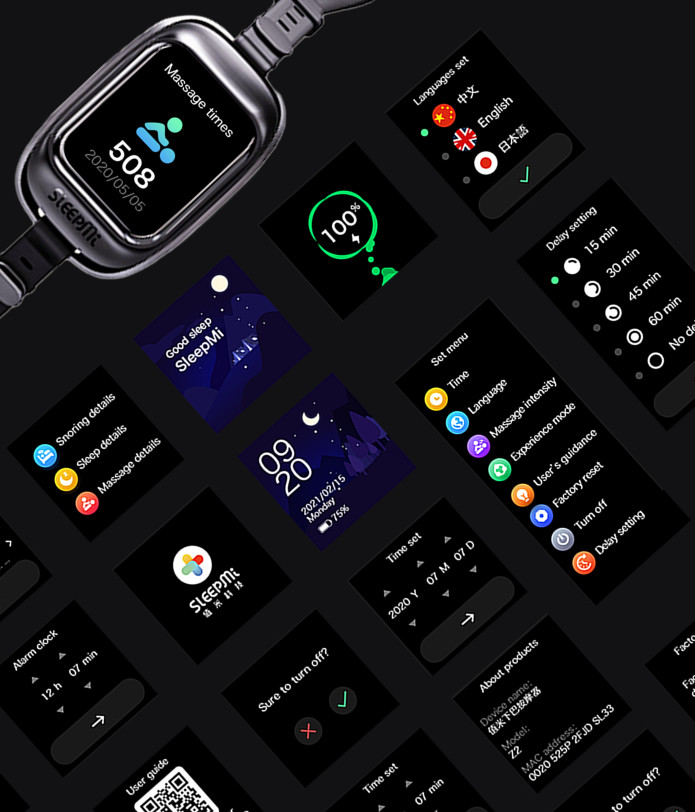 Once worn, sleepmi can automatically record the data of sleeping and snoring. When you fall asleep with sleep, it can intelligently identify your snoring frequency, snoring duration, snoring degree, and other data. And sleepmi can also count the relevant sleep data at the same time.
Sleepmi can record all sleeping activities, monitors the number of times that you snore, assess the intensity of the snoring, and records the data for analysis that helps you better understand your condition and track improvements over time.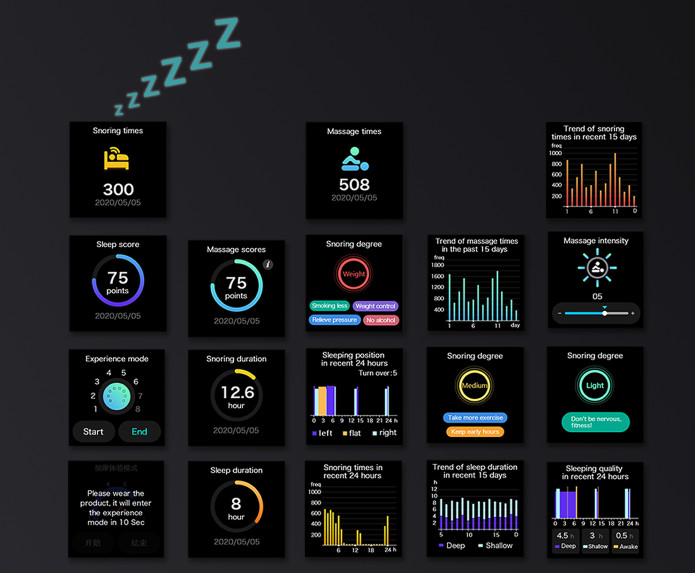 About Snoring
Sleepmi offer all snoring data during your sleep.
Snoring times: The total number of times you snored within 24 hours
Snoring Degree:A reference index derived from a comprehensive algorithm combining the number of snoring, duration, sleep time.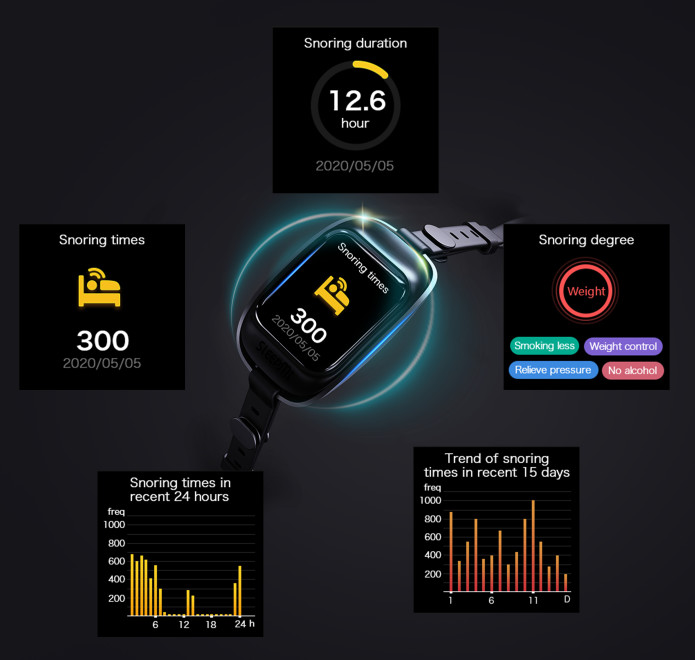 About Sleeping
Not only snore, sleepmi can monitor all your sleeping data when you fall asleep.
Wearing sleepmi, it can count the relevant sleep data including sleep duration degree, deep sleep duration, light sleep duration, sleeping position distribution and give you a sleep score to help you built a healthy sleeping habit.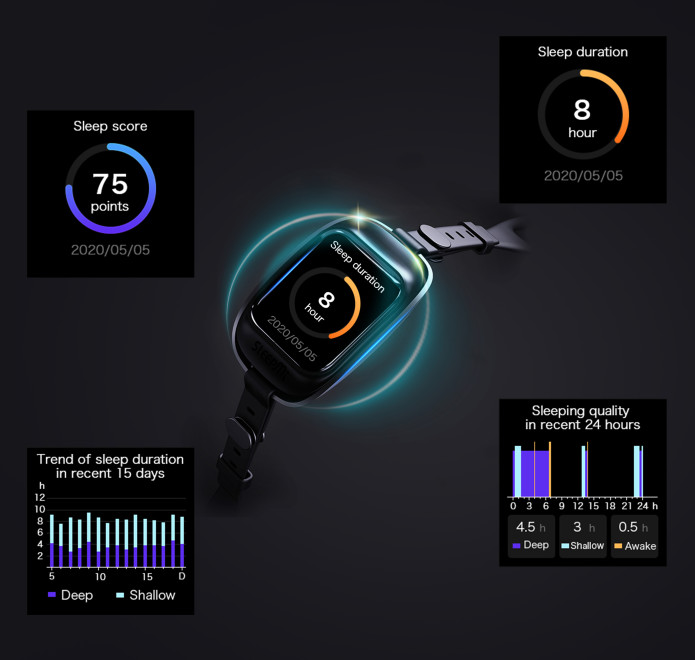 About Massage
In addition, we also provide relevant data about massage. Sleepmi can record the massage times, massage score and other data.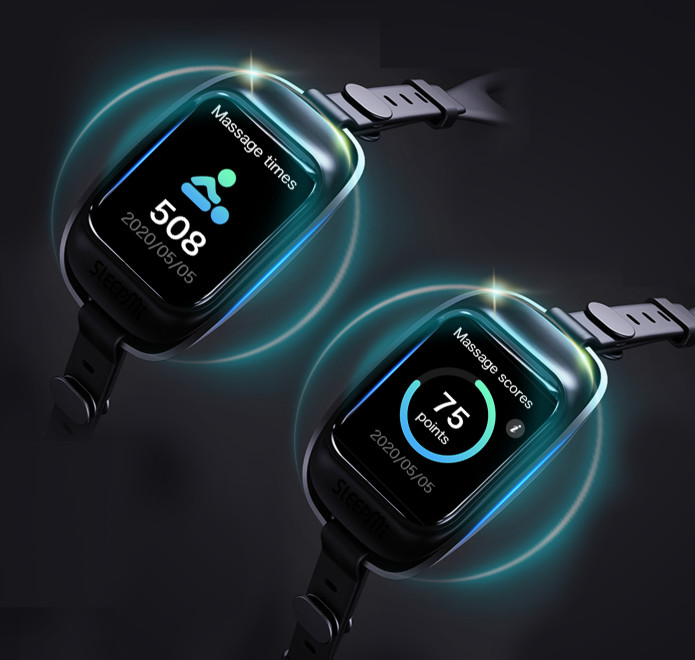 Come and unlock more sleep data and have a healthier sleep experience!
Sleepmi has 8 levels of massage intensity, you can experience the massage function first through the [Experience Mode] and then you can choose the pulse intensity that best suits you for better improvement of sleeping experience in a comfortable, safe and quiet sleep environment.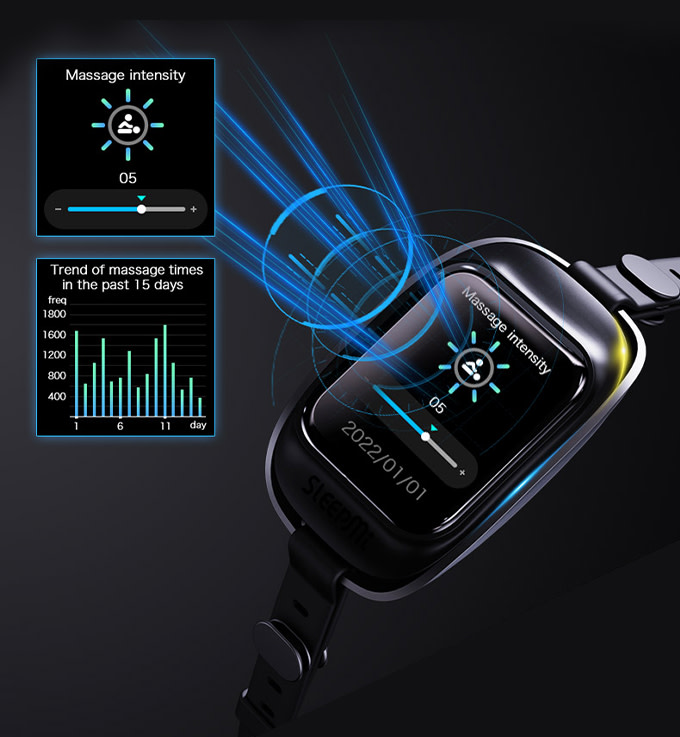 Sleepmi adopts a silicone band design that is anti-sweating, anti-skid, and anti-allergy, you can adjust the length of the silicone band by moving the button. Wearing it to sleep will be very comfortable, and you don't have to worry about falling during sleep. Just wear it on both ears and stick the main machine to the chin position then you can restart the healthy sleep experience.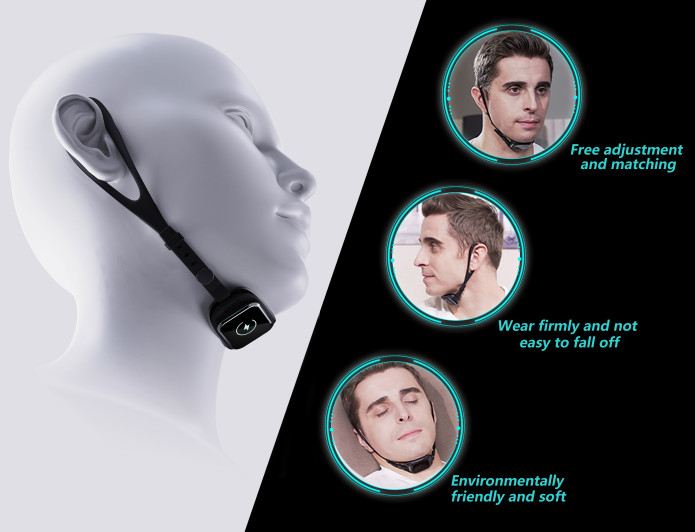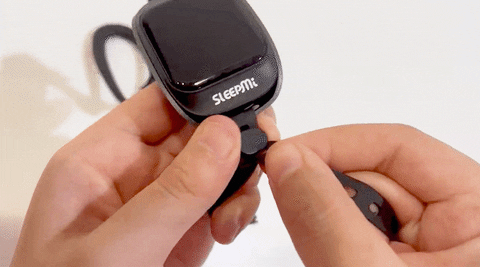 Sleepmi also has a long standby time with a 300mA capacity, it can keep used for 50 hours and Sleepmi adopts a magnetic charge design. Which is more convenient to charge, only 2 hours to realize fully charged. And you can check the battery situation through the screen directly.
Sleepmi is only 41g, you and use it anywhere anytime!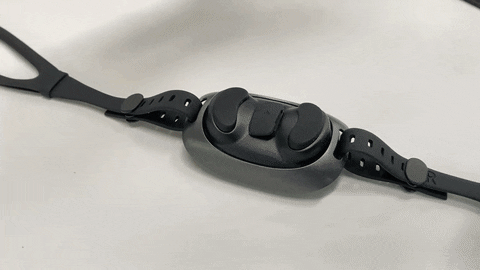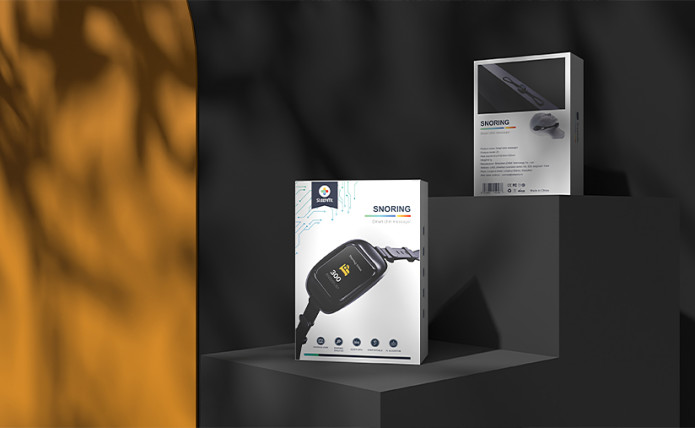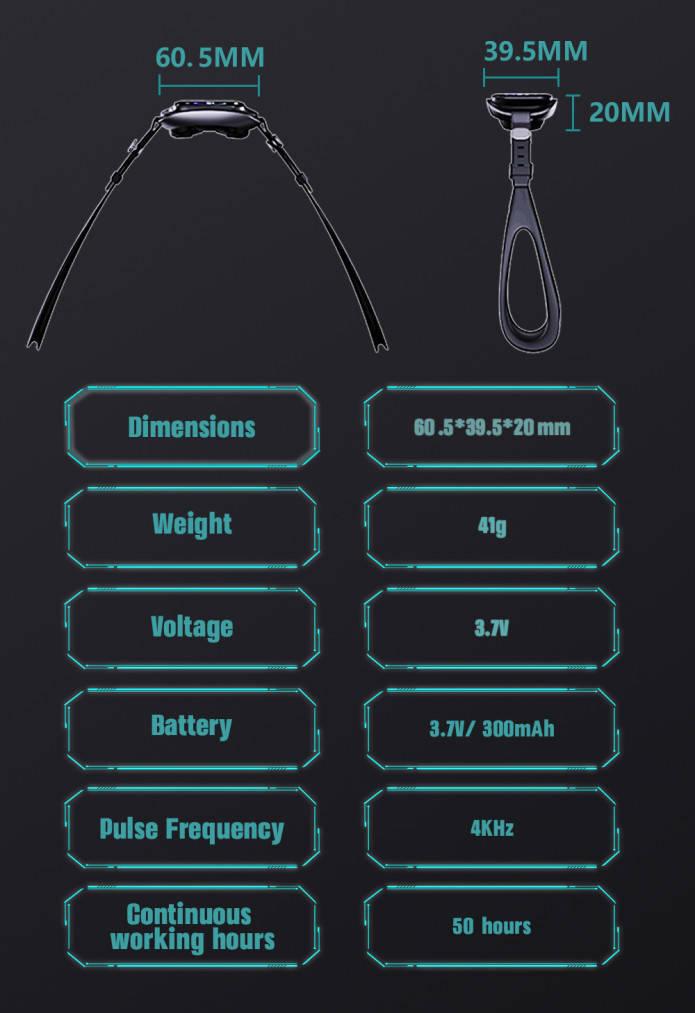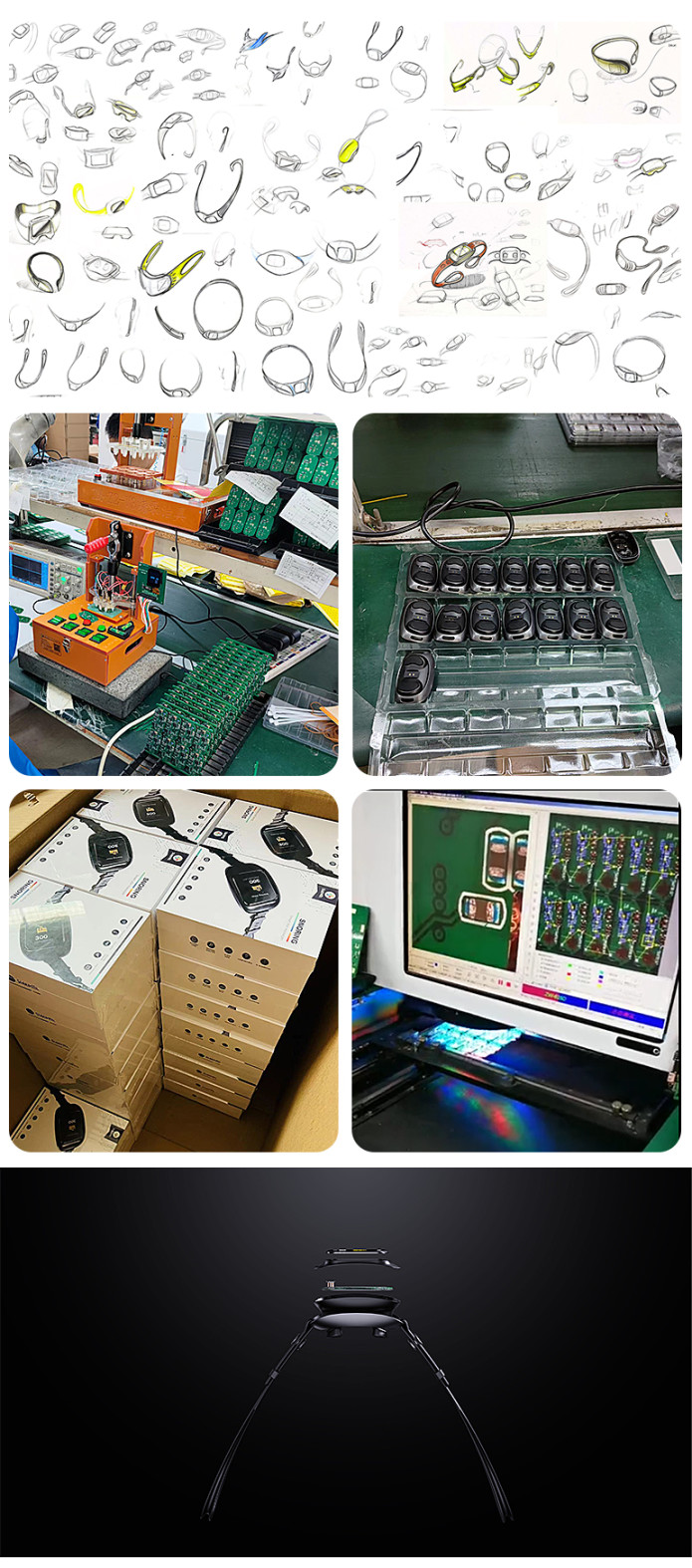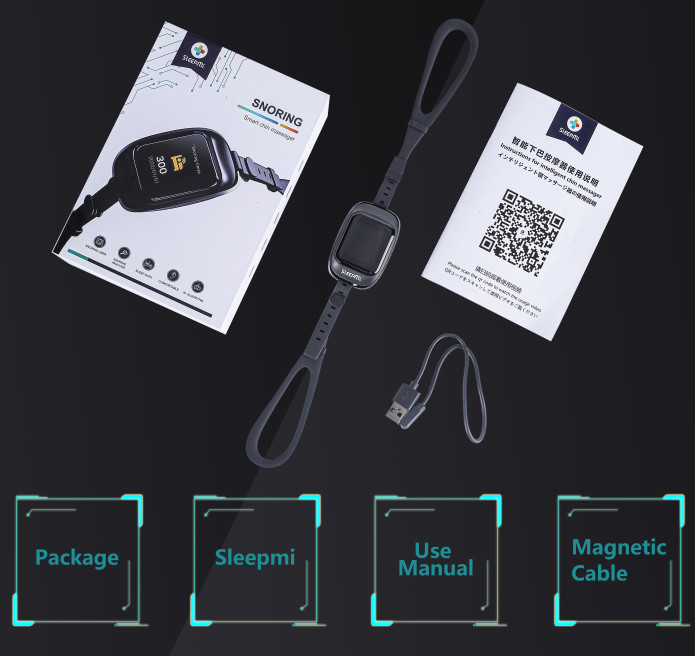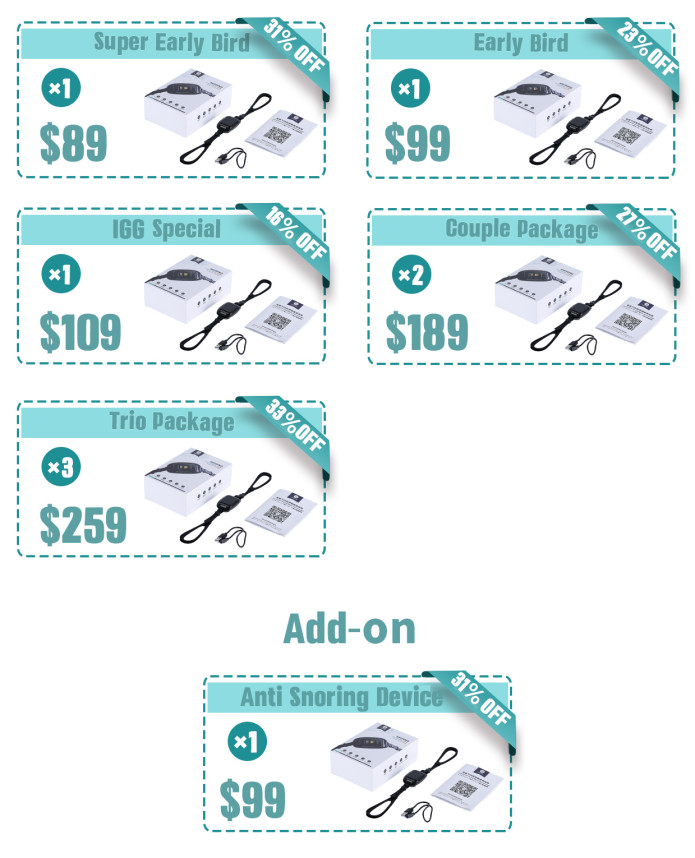 The estimated shipping time is in June. The goods are all delivered by Air or other means. And after the campaign ends, you will receive a PledgeBox email (and multiple follow-ups if needed) to select your final order choices and pay the shipping costs. Following is a list of rough estimates for delivering the base pledges.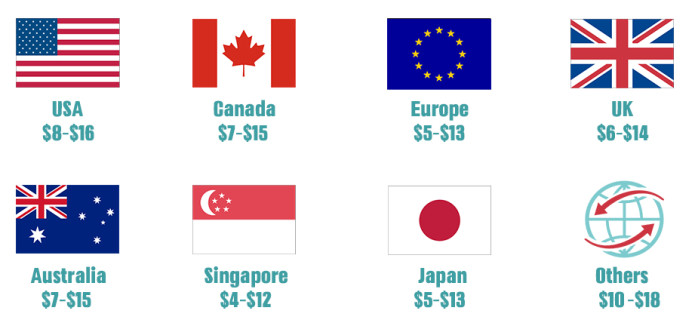 Reminder: These are just estimate and the accurate costs will be calculated in the PledgeBox survey we sent according to your address and your pledges.
Each order will ship to only one location. There will be no split orders even for the largest shipments including multiple sets. So if you buy for friends you will need to pick one location that works for everyone.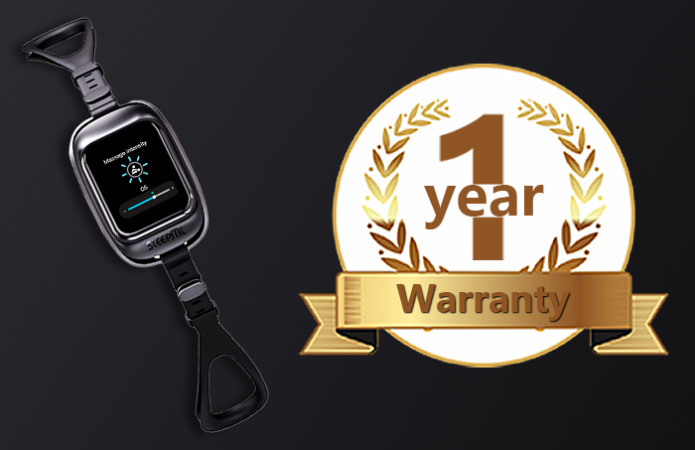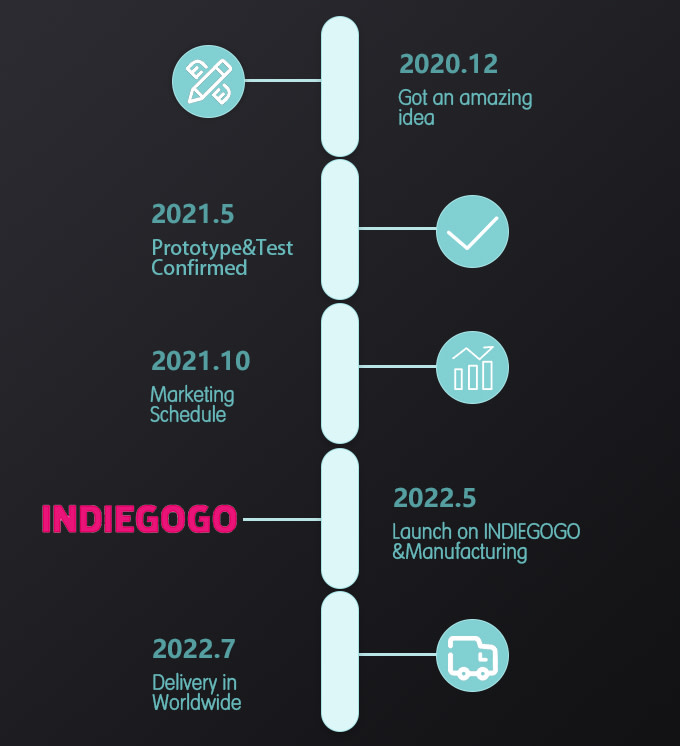 The original purpose of our invention of this product is to correct people's bad sleep habits and develop healthy living habits. Sleep is very important to all of us. However, snoring during sleep will not only have a negative impact on their own health but also affect the sleep status of others. Many of our employees have experienced such troubles, so we invented this sleepMi anti-snoring device, and our employees are using it and producing good results. So I want to share this product with all the people in the world who have sleep problems.



This project is promoted by NewBacker – Helping projects raise over $60MM to date.