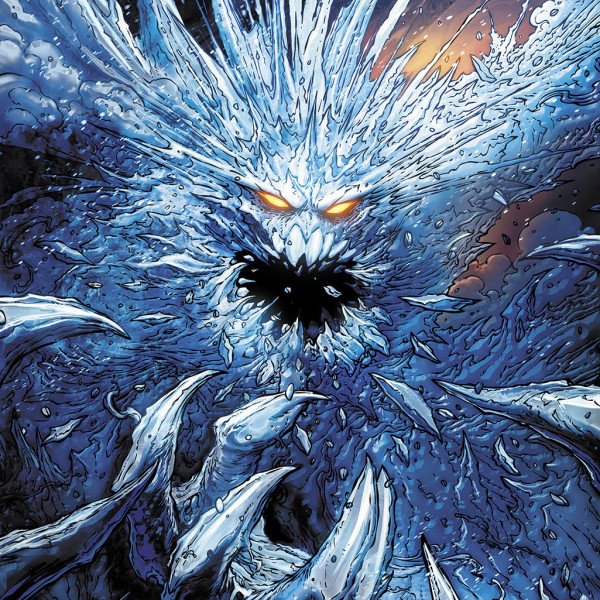 SNOWMAN: A COLD DAY IN HELL
$74,730
raised out of
$2,000
Concept
ALL CAPS COMICS presents the return of Matthew Martin's 90's smash indie comics hit!
Story
MATTHEW MARTIN's triumphant return to the Indie Comic Book Series that made him a star:
SNOWMAN: A COLD DAY IN HELL!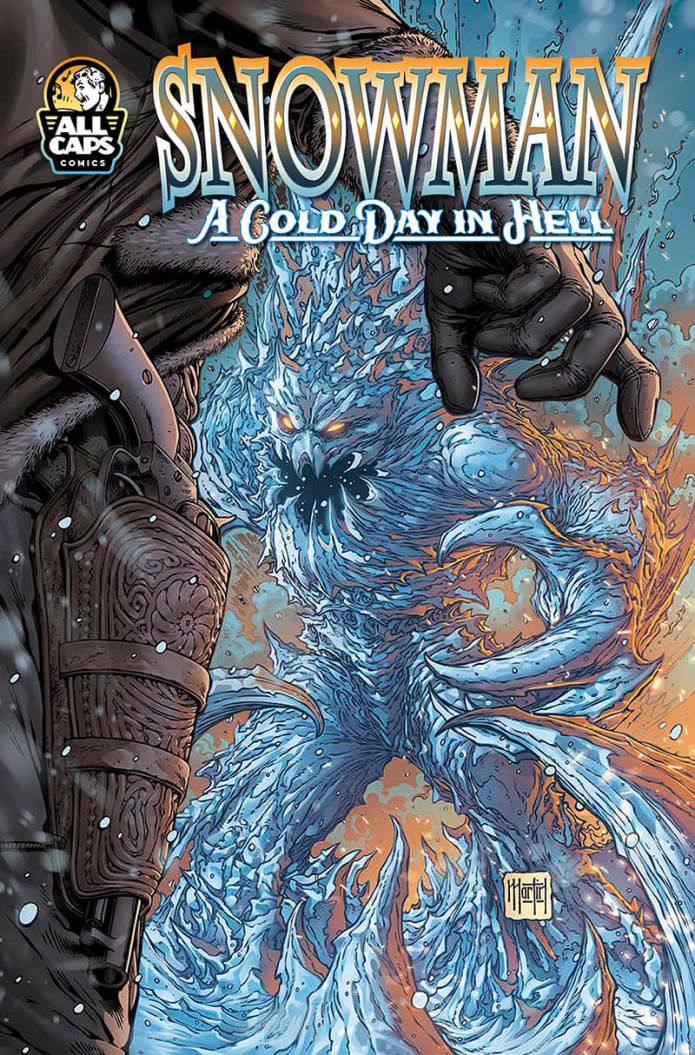 Daniel Elk Heart is on a journey seeking the meaning of a dark vision that haunts his dreams. With his companion Samual, they will discover a figure of vengeance and hatred they could have never imagined. A victim of a genocidal massacre has somehow returned from the dead and is carving a path of death across the heart of America.
Driven by the echoes of silenced screams, this is the story of a man once known as BLACK DOG.
The one now forever known as THE SNOWMAN.
And you can help us awaken him once more!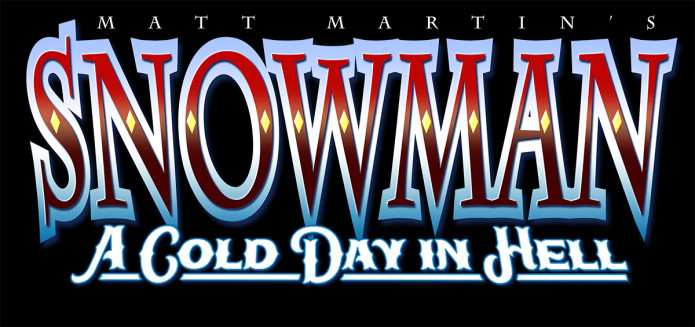 ALL CAPS COMICS, the publisher of CYBERFROG and REIGNBOW THE BRUTE, would like to ask you to help fund this incredible return to comics for SNOWMAN and MATT MARTIN with a beautiful 48 page graphic novel!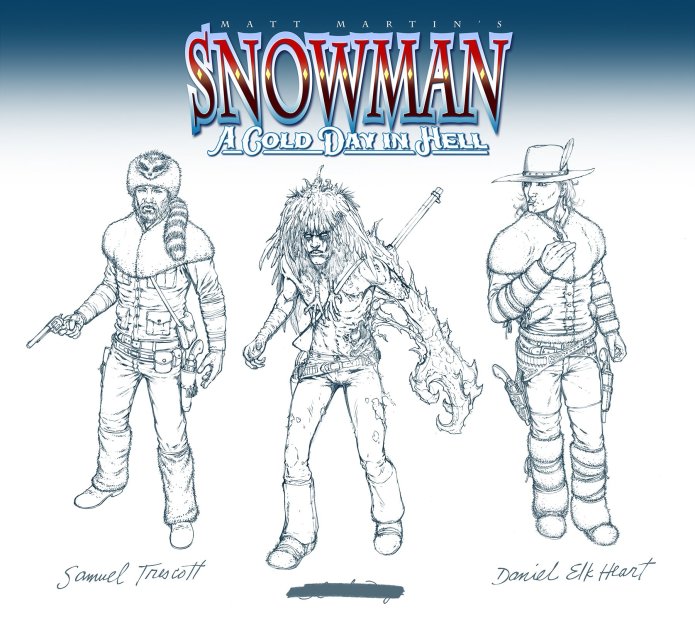 We've already begun the comic!  You can help us finish it, produce it, and be the FIRST to read and enjoy it!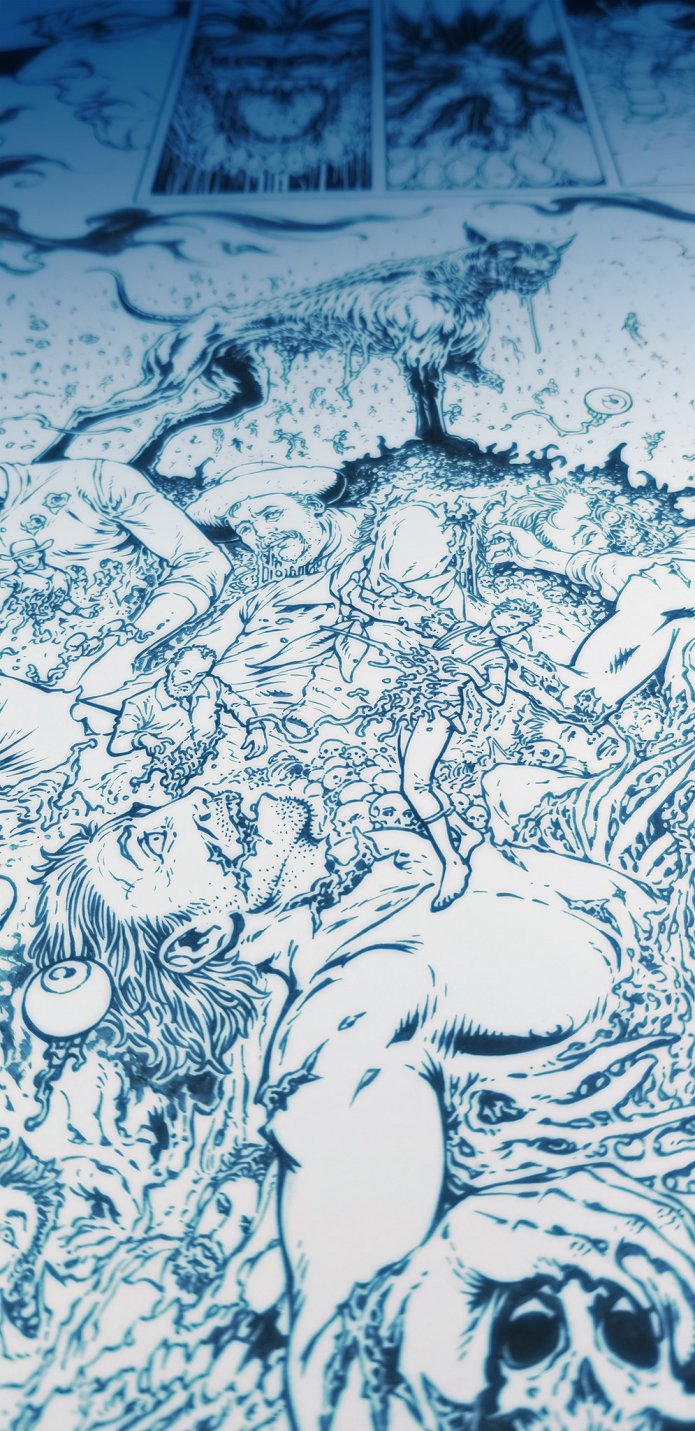 Here's a quick peek!

We told you it was GREAT!
24 HOUR VARIANT COVER!
You've got until 5:59 PM EST on December 12th 2020 to reserve your copy of this beautiful SNOWMAN variant cover!  Then, it's closed down!  No more chances to get it!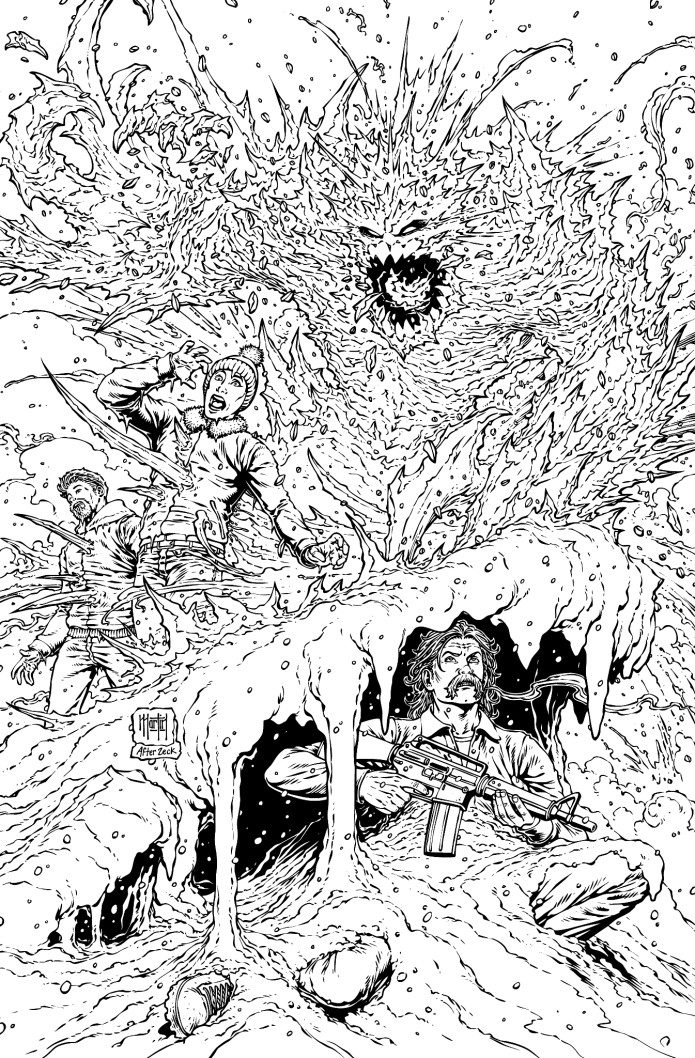 We've got four different variant covers to choose from!  Or get all of them!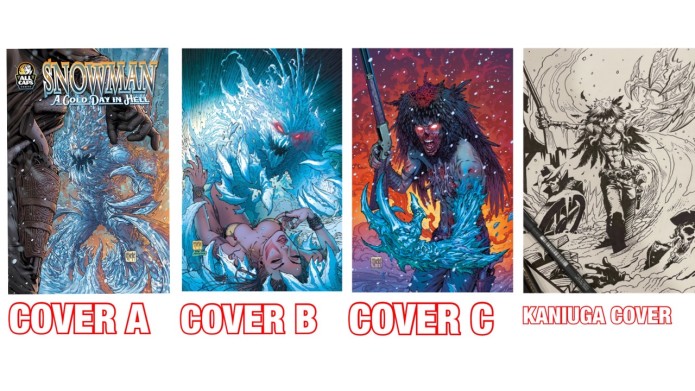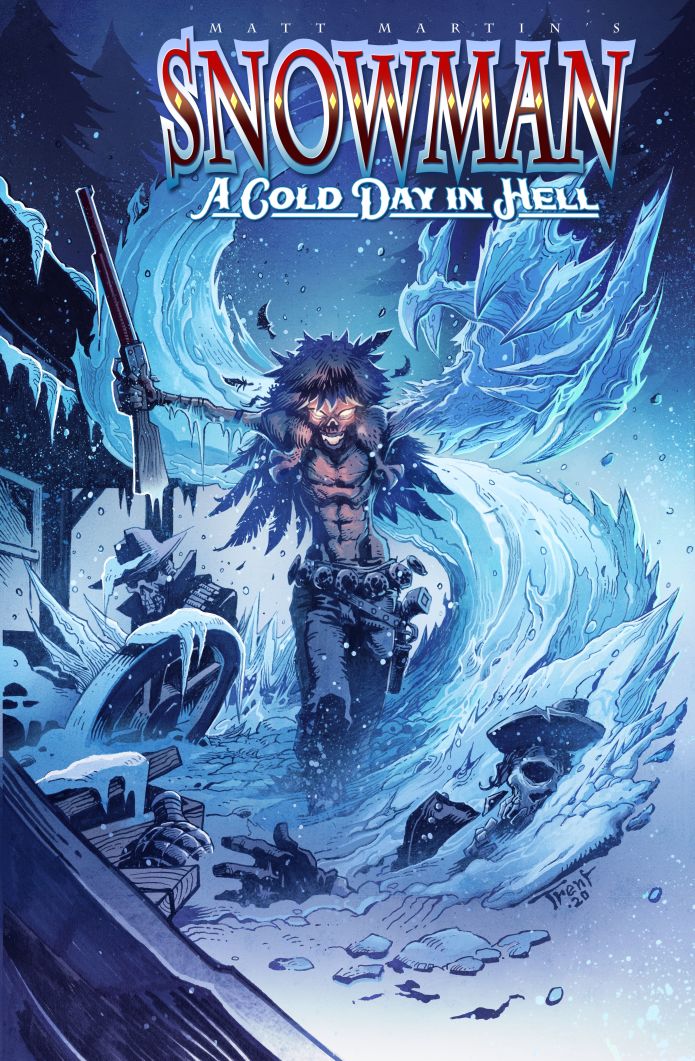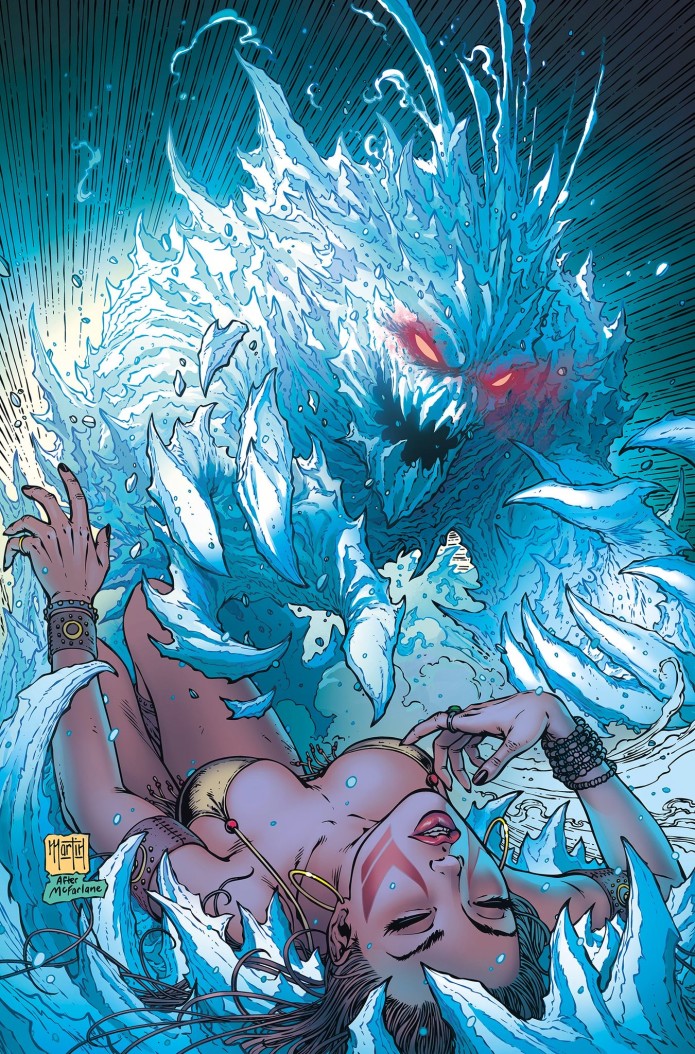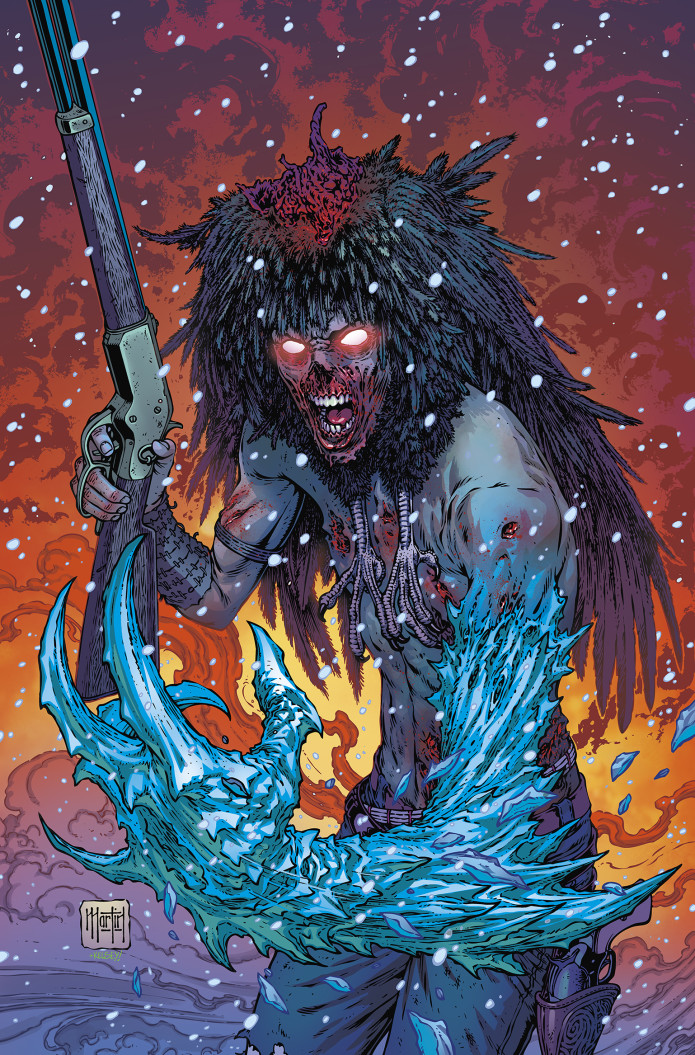 Covers A-C are by Matt Martin himself!  But the fourth cover is by legendary CREED creator TRENT KANIUGA! Take a look at this beauty!
That brings the three of us together again, the original Hall of Heroes crew!  Ah, memories!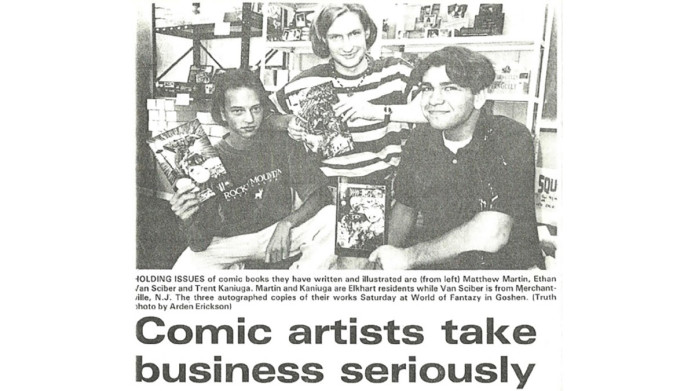 SNOWMAN: EARLY FROST #1
We'd also like to offer you a remastered, brand new reprint of SNOWMAN #1 from 1995!  In color for the first time!  We'd like to be able to reprint the whole series in color, so please don't forget to add SNOWMAN: EARLY FROST to your list!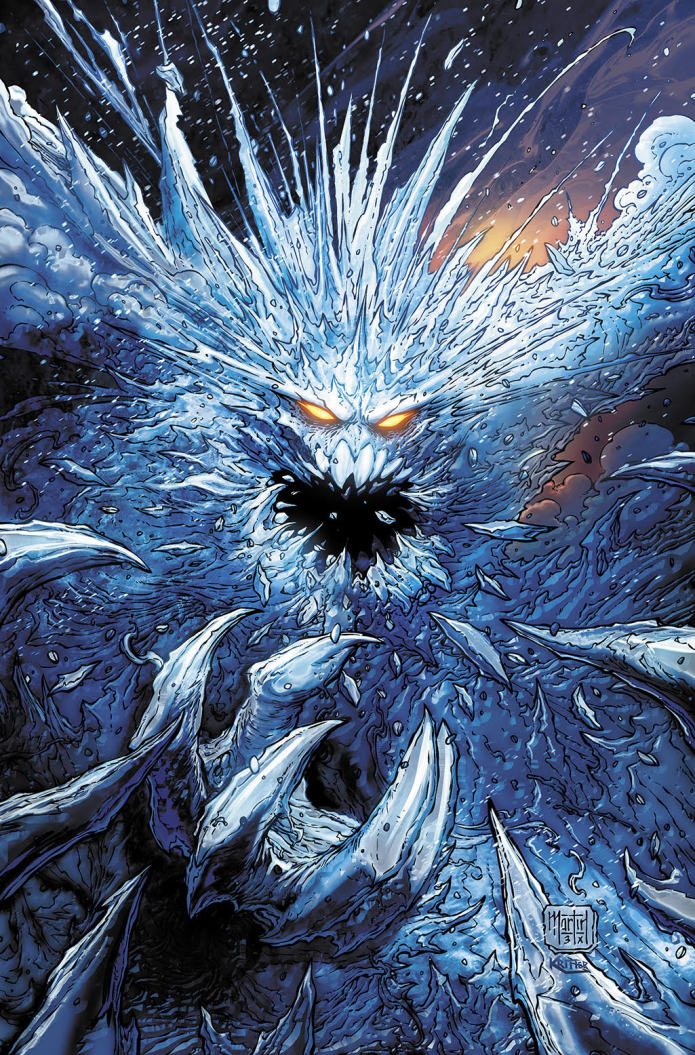 All of these comics are ADD-ONs, so feel free to order them in any combo!  You can purchase one and add on as many others as you'd like at Check out!  We appreciate you!
ORIGINAL ART!
Matt is making 20 pages of SNOWMAN: A COLD DAY IN HELL original art available to backers!  They will be distributed on a first come first serve basis!  So order early!
STRETCH GOALS!
So the book is starting out as a simple classic black and white story, in a regular cover!
When we hit:
 $20,000, we're FULL COLOR INTERIORS
$40,000, we're adding a SNOWMAN sticker to everyone's order!
$50,000,  we're adding a giant dazzling ALL CAPS COMICS sticker to everyone's order!
And more stuff in between!
If we get to $100,000, we're doing all of the covers in beautiful ETCHED FOIL!
But let's not put the cart before the horse…help us BUILD THIS SNOWMAN!  We need you and your support today!