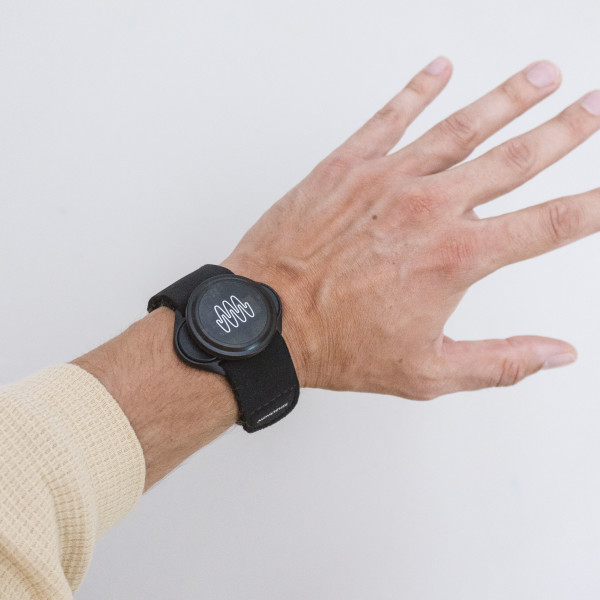 SOMI-1, Turn your Movements into Sound
$54,573
raised out of
$50,000
Concept
Wireless wearables to play and control music via movements | iOS & Android | MIDI Interface.
Story
Press Kit | Press Articles | Instagram | Web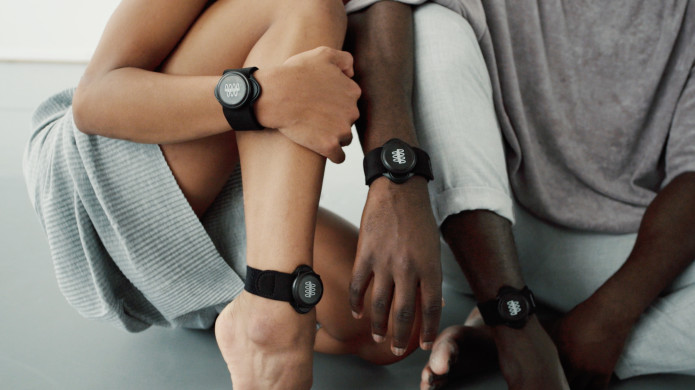 Make your movements audible and become music yourself with the SOMI-1 motion sensor wearables for sound control.
SOMI-1 is a highly precise sensor technology that measures movement and transforms it into sound in real-time. The Bluetooth® sensors can be worn as wearables on the wrists and ankles, turning the user into an instrument. 
"It was such a beautiful experience. I was moving so differently than usual because of the sensors" – Minh-Thu Nguyen (Adidas dancing athlete)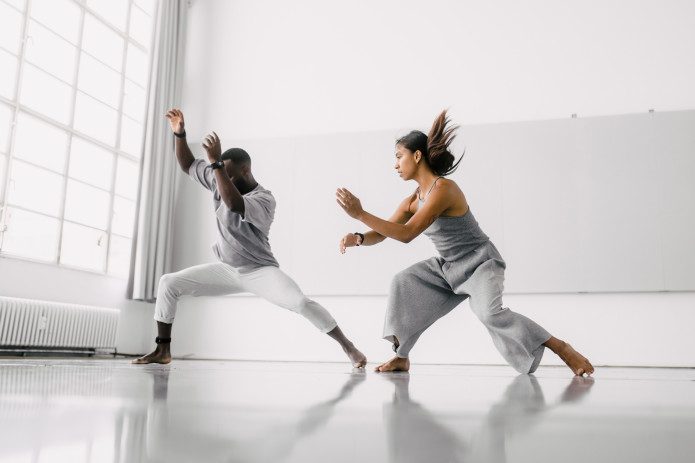 The SOMI-1 System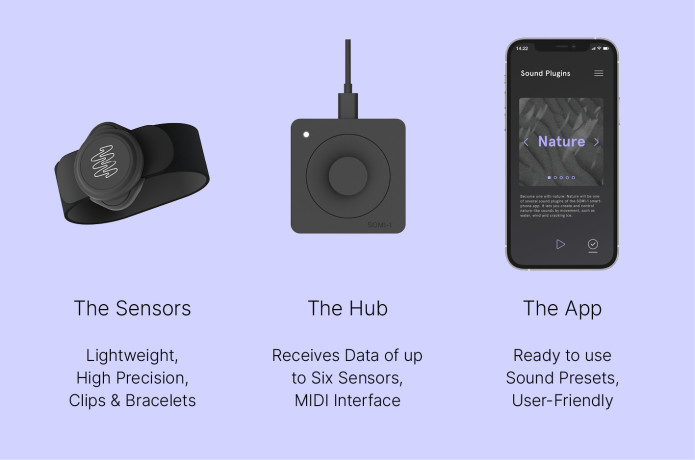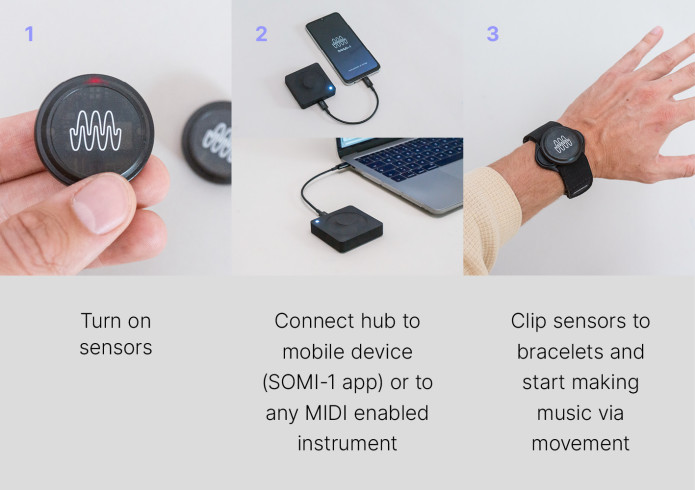 Create Sound Via Movement
8 different movement parameters per sensor
Easy usage, no need of musical or technical pre-knowledge
Smartphone app as sound source
Connectivity to music software & hardware as sound source
Hub with MIDI interface (USB & TRS)
Wireless via Bluetooth® 5
Up to 6 sensors simultaneously
 
Each SOMI-1 sensor provides eight different motion parameters that can be used independently to control or trigger sound. The sound can either be generated via the SOMI-1 smartphone app, which offers several different sound presets, or by any instrument or music software that is compatible with MIDI (Musical Instrument Digital Interface) – for example Ableton Live. The motion data of the SOMI-1 sensors is received wirelessly via Bluetooth® 5 by the SOMI-1 hub, that connects to your sound source via USB or TRS-MIDI. Up to six sensors can be used simultaneously with a single SOMI-1 hub to create incredible soundscapes and allow multiple artists to operate together.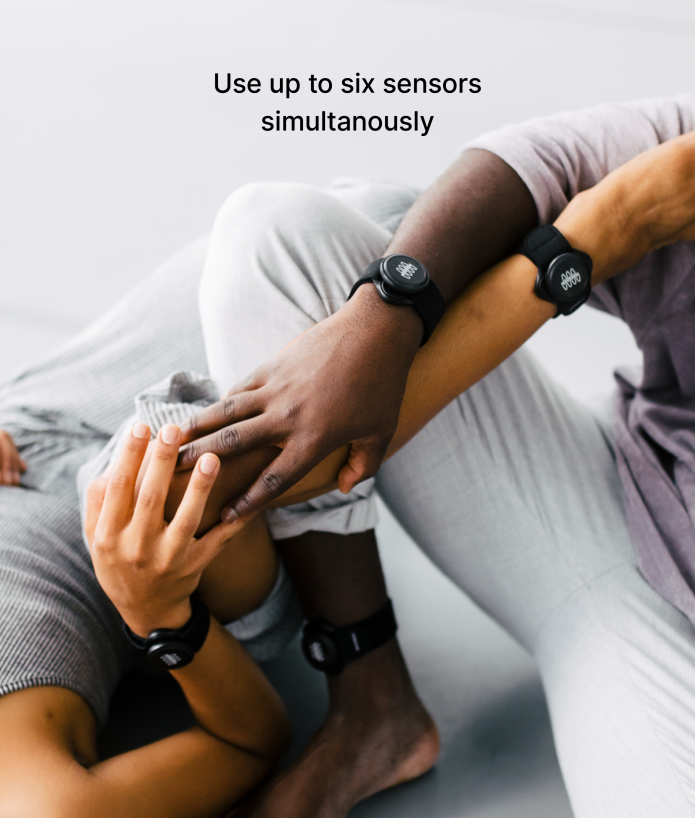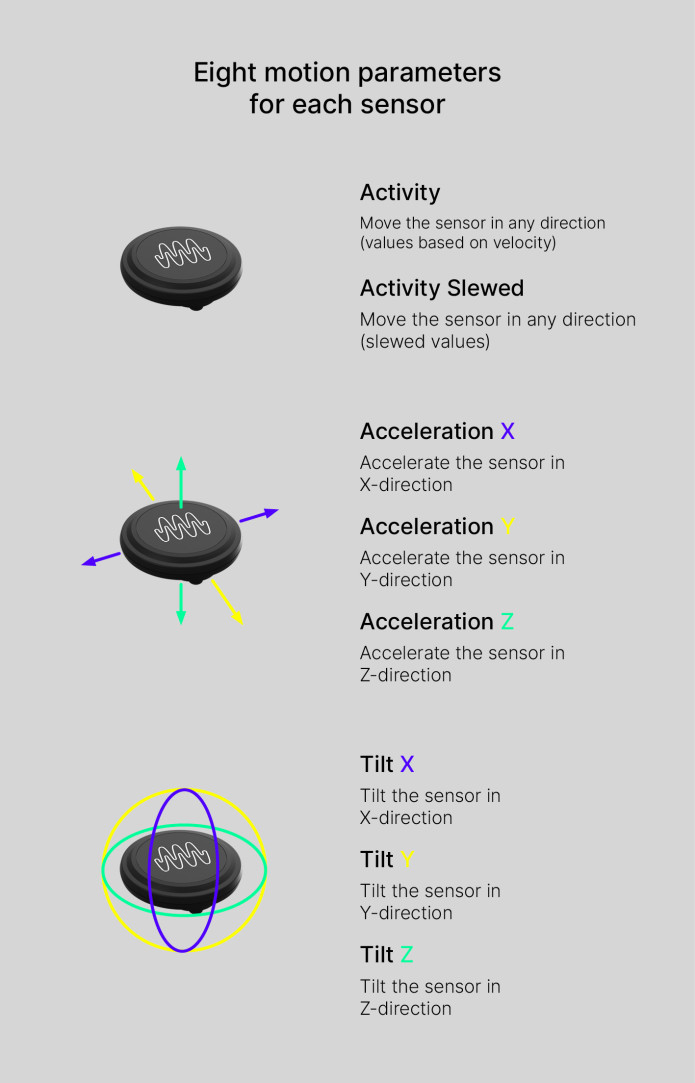 The SOMI-1 App
iOS & Android
Several different sound presets
Customizable movement settings (if wanted!)
 
Easy Usage, Unique Result – With the SOMI-1 app, sounds can be created and controlled directly from a mobile device (iOS and Android). By using the app's various sound plugins and corresponding presets, users can instantly and easily control sounds in combination with the SOMI-1 wearables without any pre-knowledge. If you want to go deeper into the settings, the app offers the opportunity to change movement mappings and add sounds.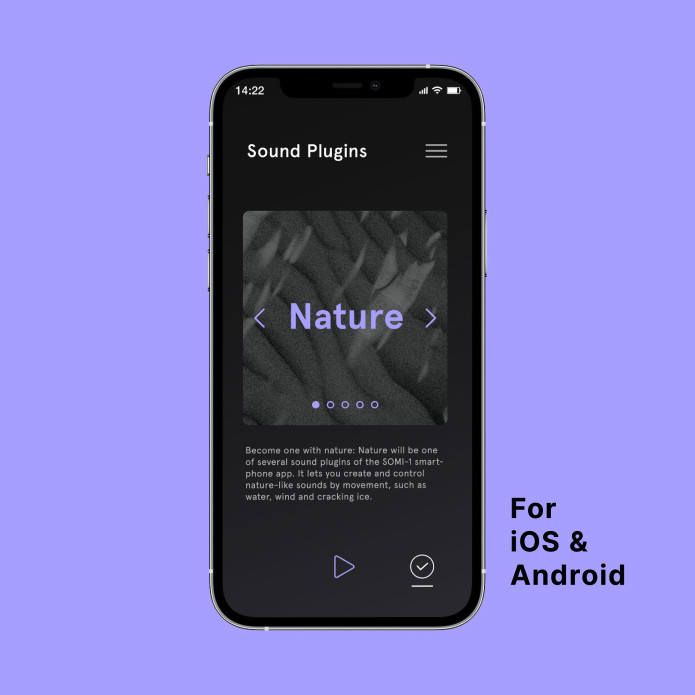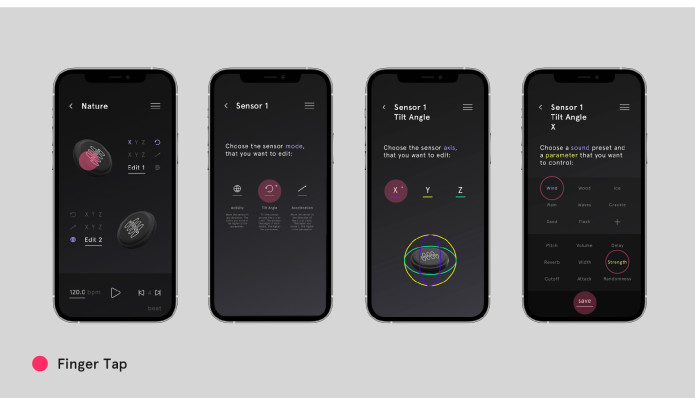 Workflow for individual sound mapping (click on image for high resolution)
The app already comes with a bunch of different soundscapes like Nature, Ambient or Club and will be expanded bit by bit. For this, not only we want to develop more sounds, but also give other sound designers the opportunity to develop and offer sound plugins for SOMI-1.
MIDI Control
You want to use our SOMI-1 motion sensors without our mobile app, but with your own sounds? No problem: SOMI-1 can be used as a common MIDI controller with any MIDI compatible software or hardware.

Each motion sensor parameter is sent as a (high resolution) MIDI Control Change message. Furthermore, each sensor can be used to trigger or play notes. You can either use the USB-MIDI ports or the TRS-MIDI port, making SOMI-1 compatible with traditional DIN-MIDI hardware as well.
For Dancers, Performers & Consumers
"Having had the opportunity to workshop the SOMI-1, I was inspired by the possibilities of what a product like this could do for music, dance, and experiencing the two simultaneously. I was impressed by the investment and interest of SOMI-1's creators to make such an amazing product come to life and perform in such an impressive way!" – Thomas Bieszka (Semperoper)
Open up a new level of creativity and become a musician by using the instrument you know best: Yourself. SOMI-1 offers dancers, performers and consumers the opportunity to make their movement audible and create expressive performances. Furthermore, SOMI-1 is a great tool to deep dive into sound and movement research, letting you explore unknown layers of improvisation. The SOMI-1 app offers many different sound presets for this, which can be used directly and easily, without anything having to be set by the user. Plug and play!
For Musicians and DJs
"I tried the wearable sensor at Superbooth on my furry wrist and was impressed with the musicality of the system. SOMI-1 is one of the first tools I've tried that actually works the way you'd want. This is now immediately the state of the art. And it's made by folks who care and know what they're doing." – Peter Kirn (CDM Create Digital Music)
By using the MIDI ports of the SOMI-1 hub, the motion sensors can be easily integrated into your live setup. DJs can also use SOMI-1 while DJing, for example with Traktor by controlling effects via movements. This works not only for DJs, but also with all kinds of gear for live musicians, such as the Teenage Engineering OP-Z synthesizer.

For Ableton Live, we have developed a special Max for Live tool to map the sensor parameters to the respective sound parameters. In addition, we will offer several preset projects for Ableton Live in which the sensors are already cleverly mapped.

Attach the sensors to your instruments – You can also extend the use of your instruments by combining them with the SOMI-1 sensors. For example: attach a sensor to your microphone, guitar, drumsticks … and control effects by movement!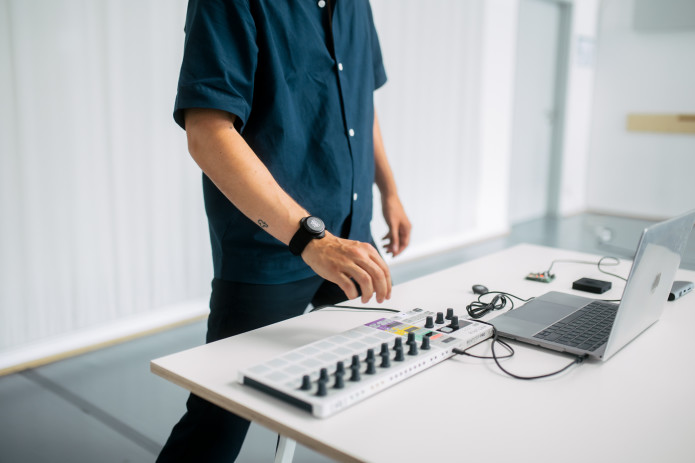 Video: Adam Lenox (Zouj), Dennis Behrendt, Stella Ivšek (VJ 5237) and Sarah Al Saleh performing with the Instruments of Things motion sensors for voltage controlled synthesizers (launched via Kickstarter 2019)
Contemporary Technology
Processing of sensor data inside the SOMI-1 hub for:
High performance data processing
Low latency under 10ms (no perceivable delay)
High Precision (ca. 0.01 degrees)
Range up to 50 meters (164 feet)
Connectivity via USB-MIDI or TRS-MIDI
 
The motion data of the SOMI-1 sensors is received wirelessly via Bluetooth® 5 by the SOMI-1 hub. This is where the magic happens. The SOMI-1 hub is especially developed for real-time data processing. Thus, it guarantees an extremely fast Bluetooth transmission time of under 10ms, highly precise motion tracking with 0.01 degrees standard deviation, and ranges of up to 50 meters. As a result, the SOMI-1 sensor wearables work perfectly on all end devices (such as smartphones), regardless of their processing power.
 
And it's really easy to use: Simply connect the hub to your smartphone via USB-C, open up the SOMI-1 app, choose a preset and start making music via movements. Same for all of your MIDI compatible instruments and music applications.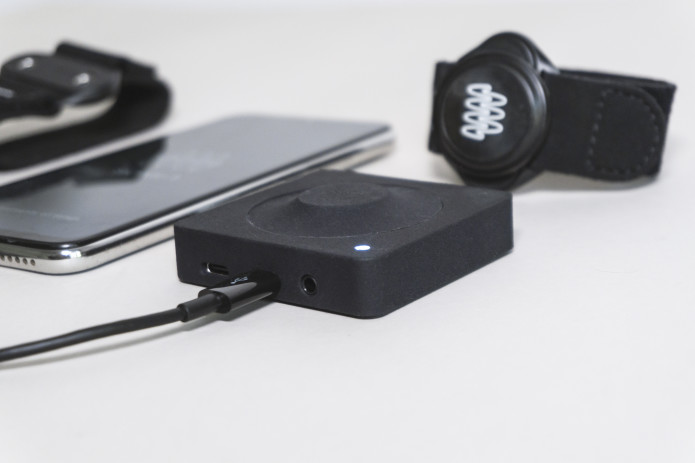 You want to get more technical facts about SOMI-1? Then take a look at our SOMI-1 PDF about technical specifications: 

Design
Sensors: 
Small and lightweight (9.4g/0.33oz with battery)
Attachable to soft bracelet: comfortable to wear, size adjustable through velcro closure
Attachable to clips: Put the sensors on your clothing or on objects
 
The all black sensors are minimalistic designed to keep you in the spotlight of your performance. They can be easily clipped to bracelets which are made out of comfortable fabric. Additionally, we're offering clips as add-ons to attach the sensors to your clothes or objects.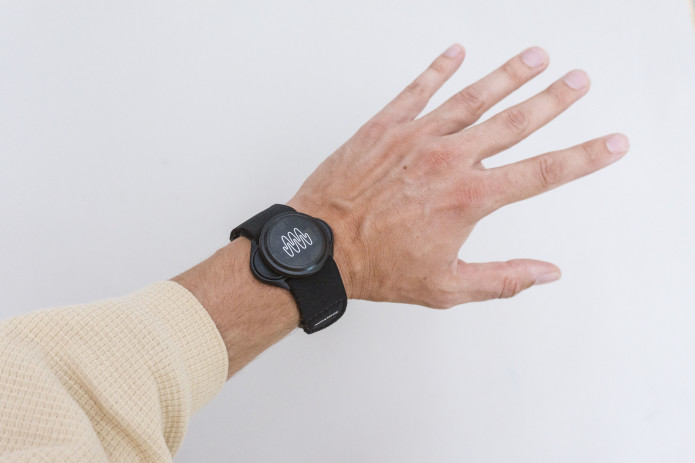 Hub:
Reduced user interface for simple usage
Push-Encoder to turn sensors on/off and change sensitivity 
No external power required in combination with smartphone or computer
Portable design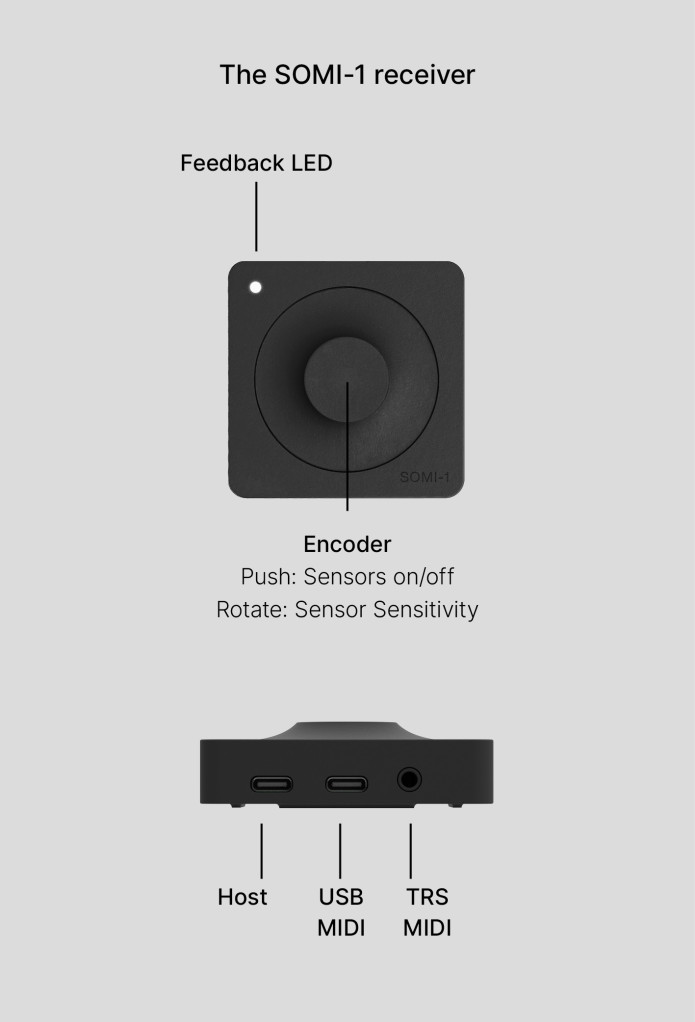 To keep the workflow simple, we added the two most important settings of the sensors to the user interface of the SOMI-1 hub: 1. sensors on/off, 2. sensor sensitivity. Therefore, you don't need to open up the SOMI-1 app for these functions. You can do it directly on the little box-like SOMI-1 receiver.
Due to the fact that the hub is very small and does not require external power in combination with a mobile device, the receiver can also be easily put in your pocket to play music via movement outside and everywhere you want to go!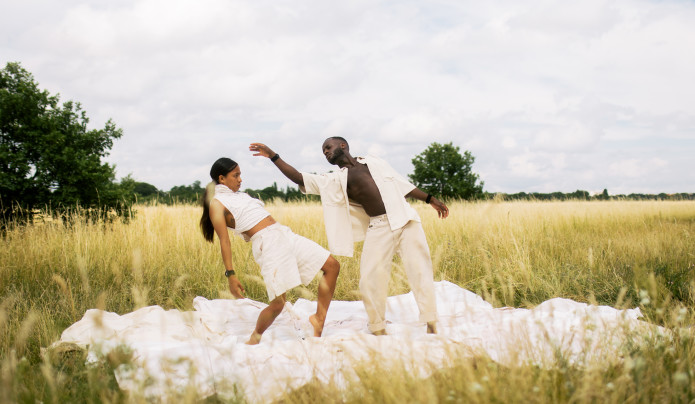 Testing
Over the last five months, we have tested our SOMI-1 prototypes intensively with professional dancers and musicians, but also with regular consumers. This process has helped us a lot in achieving a great user experience with the product. 
Some testimonials:
JakoJako, Mab Cardoso, Acid Pauli, Franka Marlene Foth, Daniel Asamoah, Dana Pajarillaga, Eric Jäger, Minh-Thu Nguyen, Thomas Bieszka, Amalie Stitz, Thomas Houston, Lene Bonde, Ausilio Jó, Luisa Angel, Laura Schönlau, Anthony Nakhlé, Gigi FM, Jouana Samia
Big thanks to all people for the great sessions and the feedback! 
"Ever wondered how your movement sounds like? Had a play session with Instruments of Things the other day and it was surreal!" – Anthony Nakhlé
You can find many other workshop sessions with several artists on our Instagram!
Rewards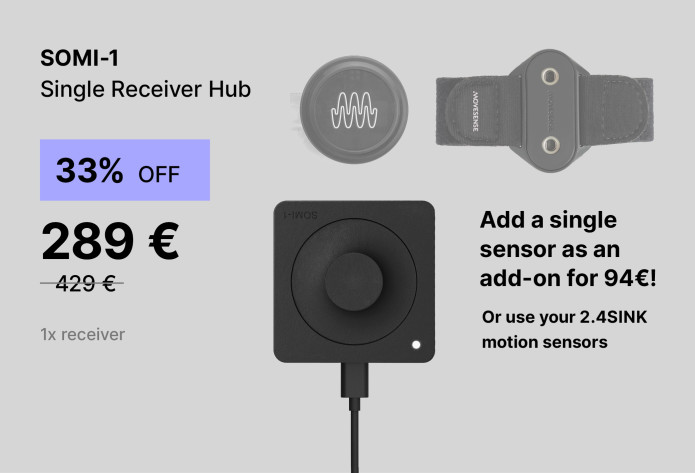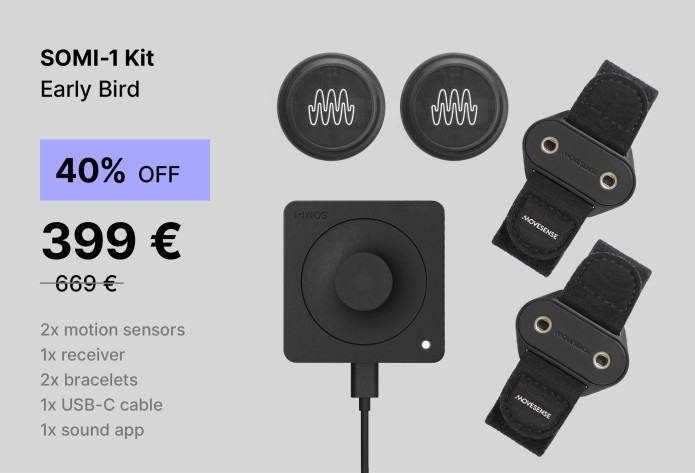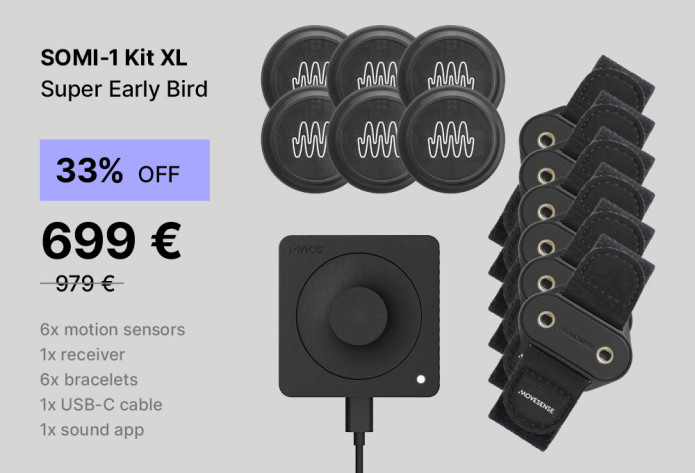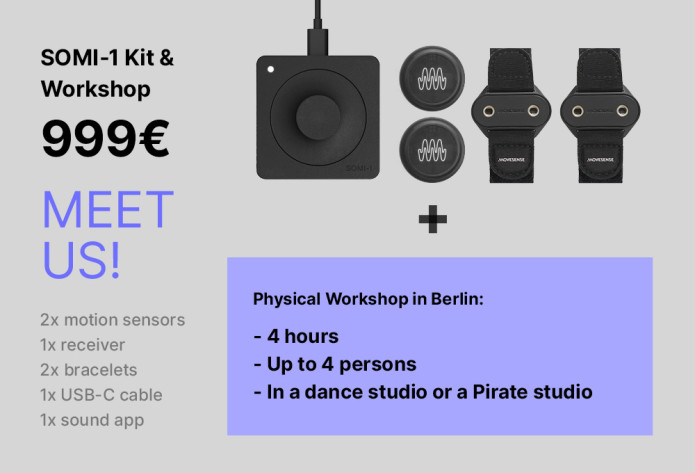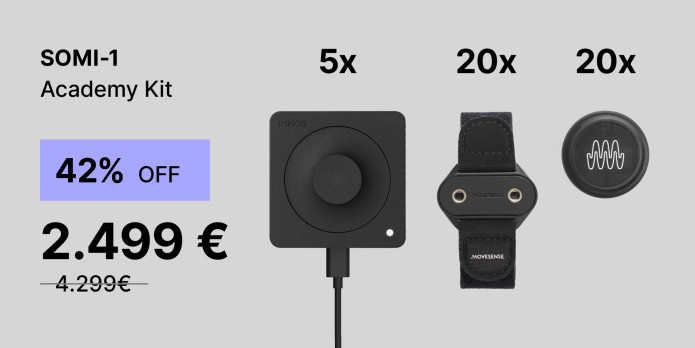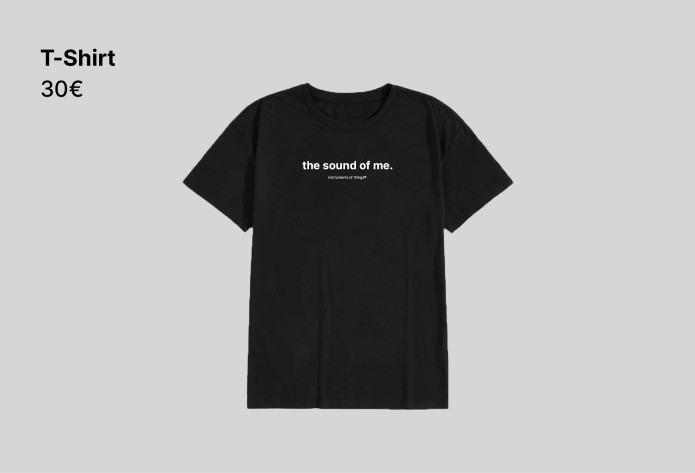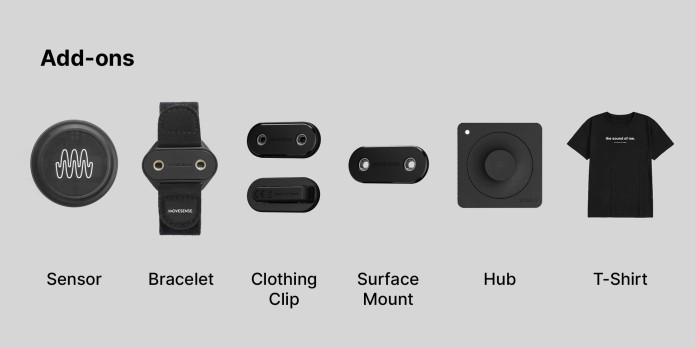 Project Status
We have already developed several prototypes that can use almost all functions of SOMI-1. 
Sensors: The hardware of the sensor wearables is manufactured by Movesense and is already produced. Our custom sensor firmware has been finalized. Thus the sensor wearables are ready to order. 
Hub: The SOMI-1 receiver has been developed by us from scratch. The hardware is finalized except for detail improvements. The software is in beta phase and is constantly being tested and improved. The current state is so advanced that our prototype has already been used for live performances in combination with MIDI-enabled music software. We have printed 3D prototypes of the housing that are optimized for the upcoming injection molding production. 
App: The basic functions of the smartphone app have been developed and a user interface design has been created. In the next steps, the functions of the app will be integrated into the UI design. Furthermore, we are planning to open the app to external sound designers in the future to create new sound scapes based on a well-known visual programming language.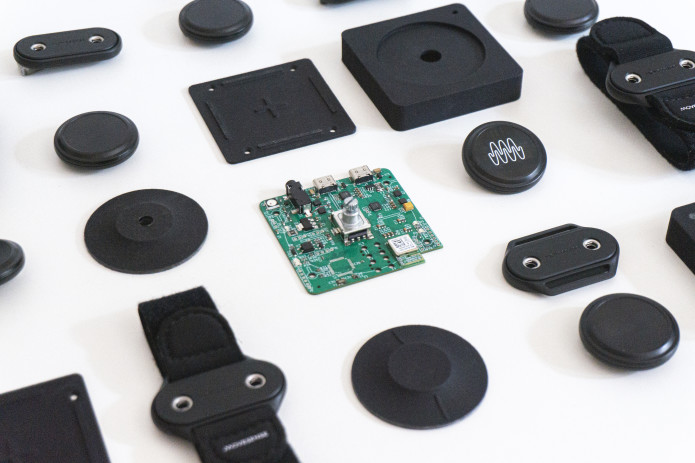 PCB & 3D printed prototypes
Timeline
2018 Ideation of a sensor interface for musical applications
2019 Development of the 2.4SINK sensor interface
2019 Kickstarter campaign of 2.4SINK
2020 Concept design of a sensor interface for consumers (SOMI-1)
2020 Shipping 2.4SINK
2020 Development of SOMI-1
2021 May Start of SOMI-1 Test Sessions
2021 August SOMI-1 PCB sample order and production test
2021 September Superbooth Fair in Berlin (come by for testing!)
2021 September SOMI-1 Kickstarter Campaign
2021 December SOMI-1 -Indiegogo InDemand
2021 October Refinements of the SOMI-1 Receiver housing & firmware
2022 January Final testing
2022 January CE & FCC certification
2022 February Final production
2022 August Shipping
About Instruments of Things®
Instruments of Things® is a German music-tech company that develops solutions for sound and media interaction. Our vision is to build bridges between humans and auditive media, to let people become musicians, performers and creators in an intuitive way. 
We are a small team of engineers, designers and economists specialized in IoT real-time systems and united by a strong passion for electronic music culture and interactive media. Our first product was the 2.4SINK – a sensor interface for professional musicians that was successfully funded on Kickstarter in 2019. Now we designed a product that makes our unique technology accessible to anyone out there who wants to be part of augmented reality sound creation.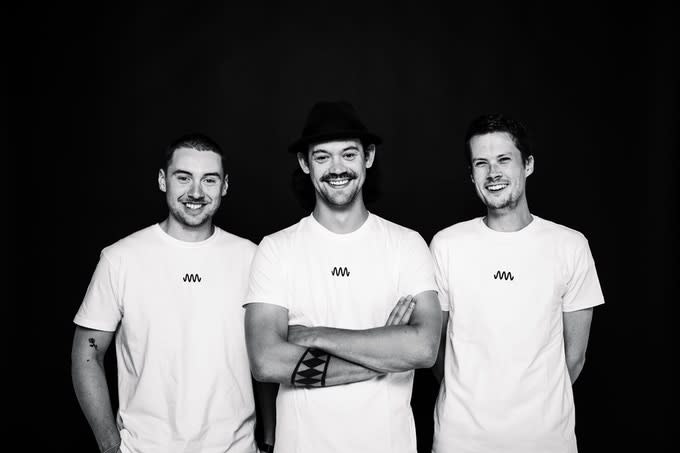 Press Kit | Press Articles | Instagram | Web