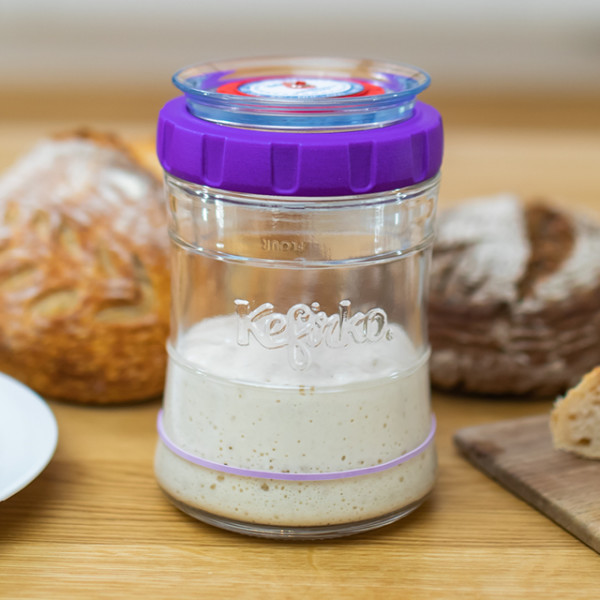 SOURDOUGH FERMENTER
$245,698
raised out of
$20,000
Concept
Set yourself up for sourdough baking!
Story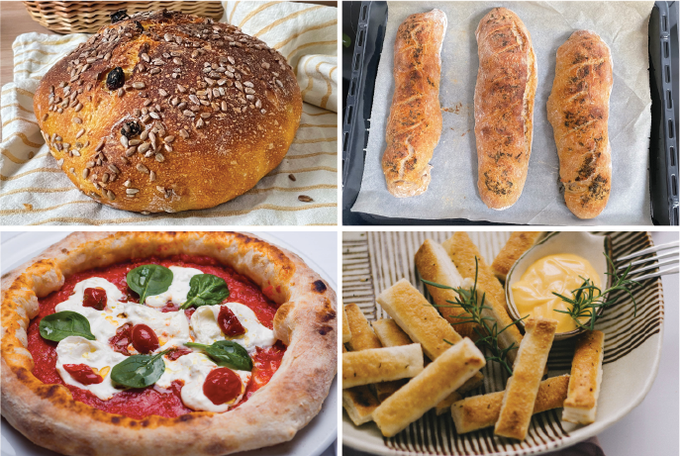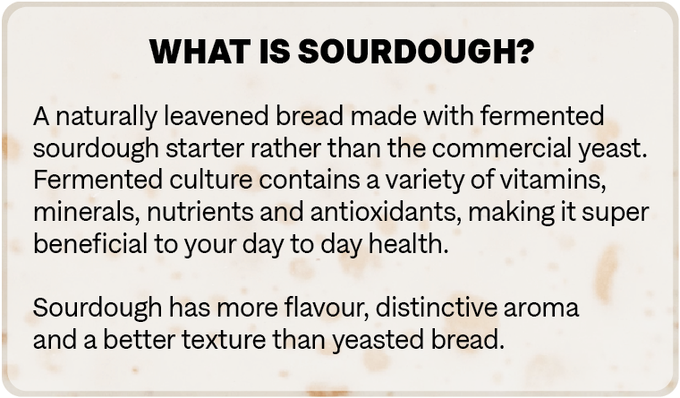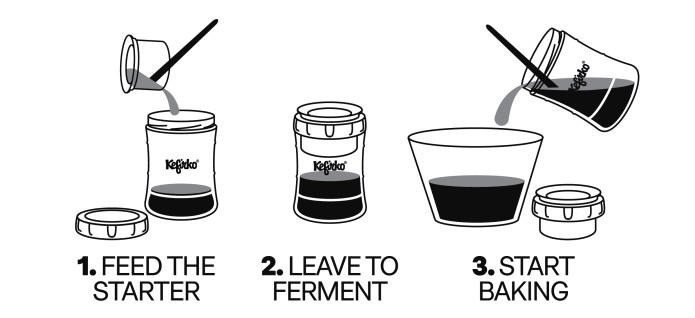 Sourdough starter is always ready for your next baking, stored in a versatile cup-lid.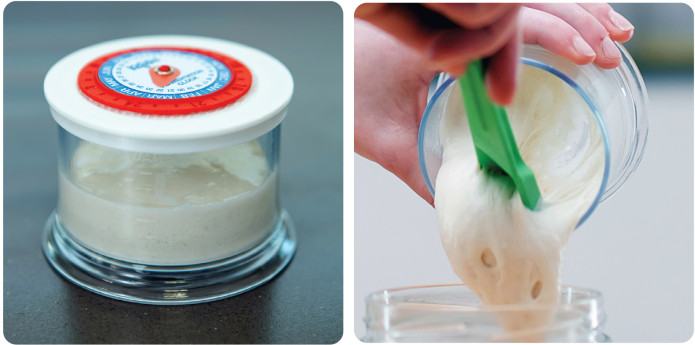 It serves as a lid for fermentation jar and as a measuring cup. The markings on the sidewall of the cup-lid will help you accurately measure the water and flour at each feeding of the starter.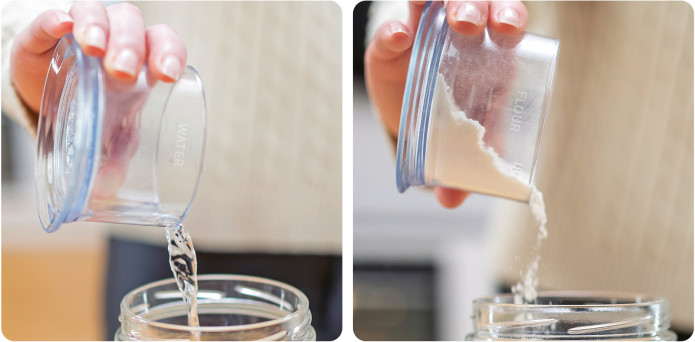 Cup-lid safely covers the fermentation jar but not airtight.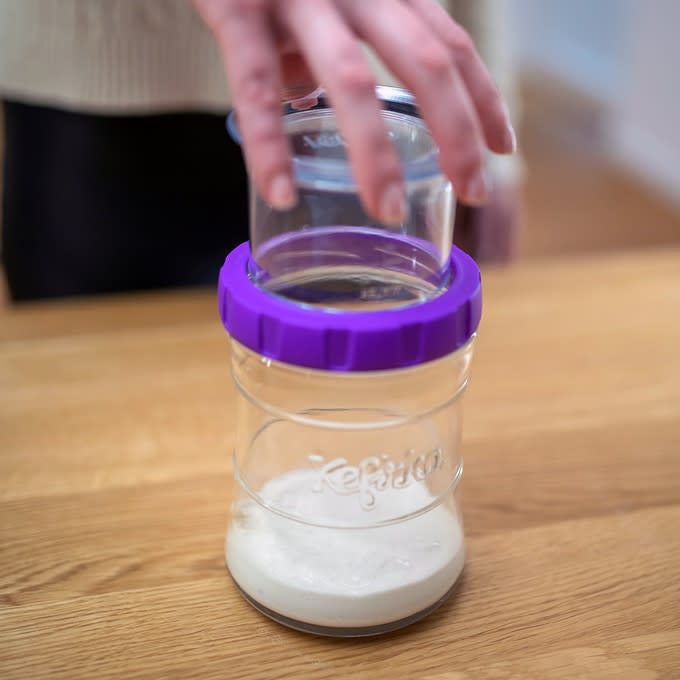 It allows the airflow and helps boost the live cultures in your sourdough starter. You will have an active levain ready for baking in no time.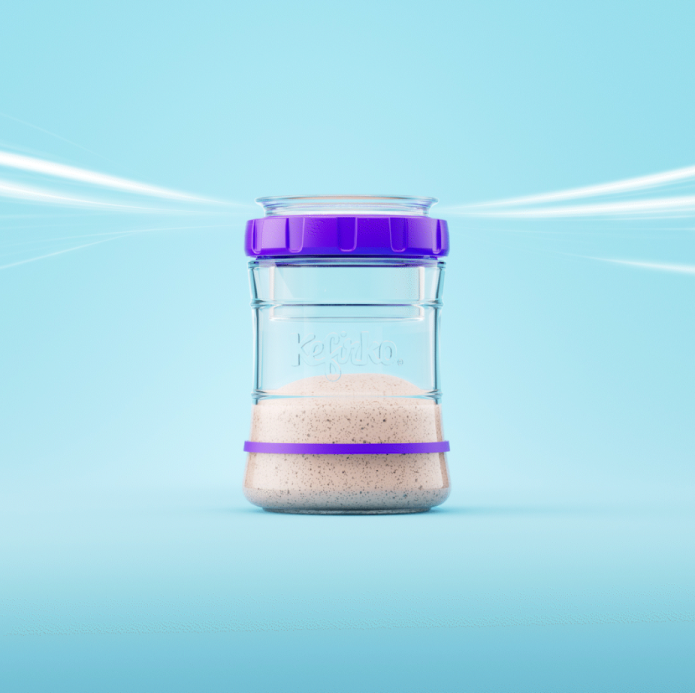 Lock down the lid with a click! You can now easily store the levain until you are ready to bake.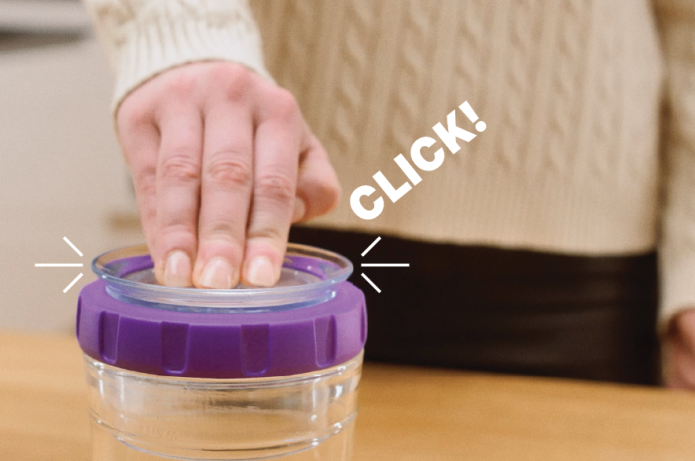 Fermentation clock makes it easy to keep track of fermentation progress.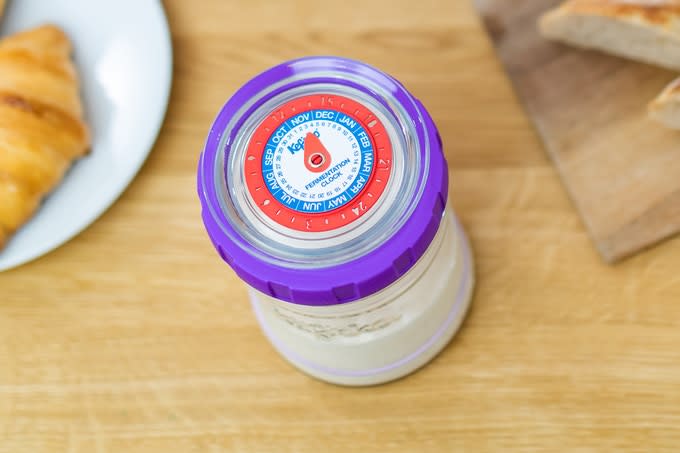 Rubber band additionally serves as a level marker, to easily follow the rise and catch the levain at its peak!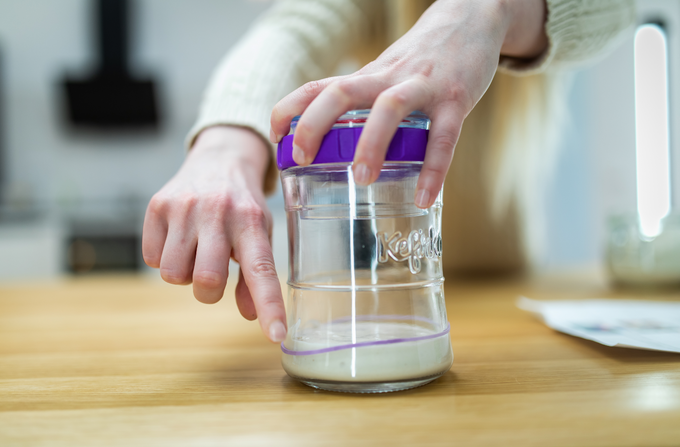 Measuring spoon to measure small amounts of water, flour and salt. It's designed to stir the starter mixture with ease and make sure there are no dry spots left.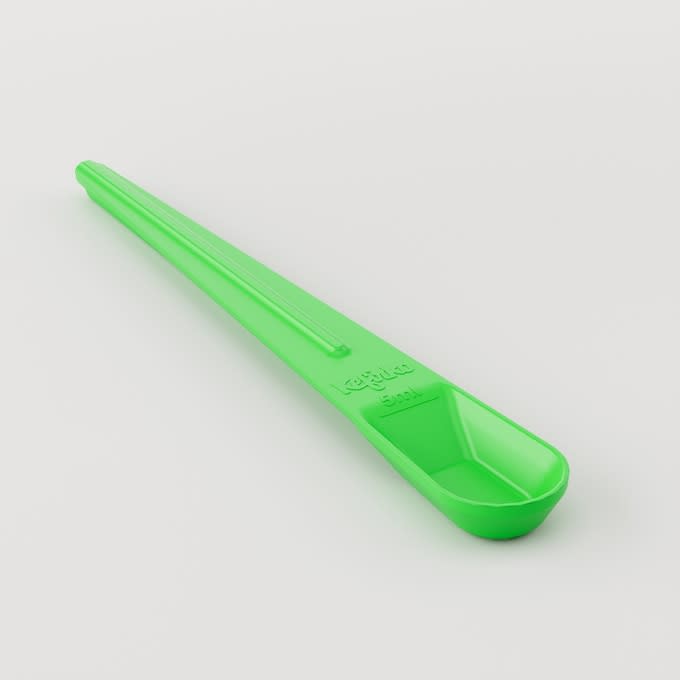 Handbook with guides, tips, FAQ and access to recipes included with every Sourdough Fermenter.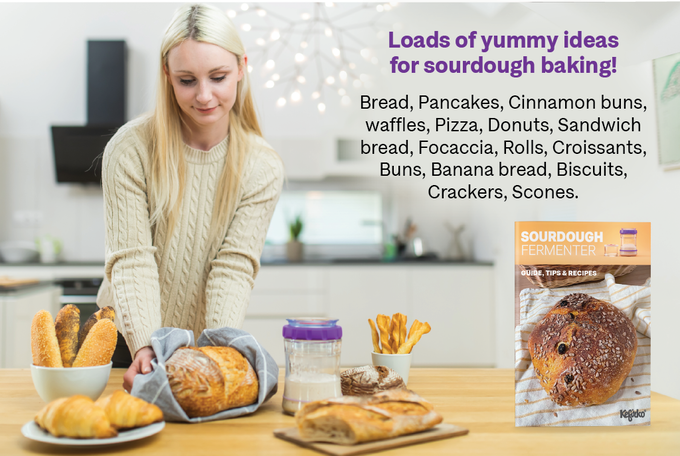 Use additional silicone lid to cover the fermenting jar.  This way you can make use of the fermenting jar even when your sourdough starter is safely tucked away in the smaller cup-lid.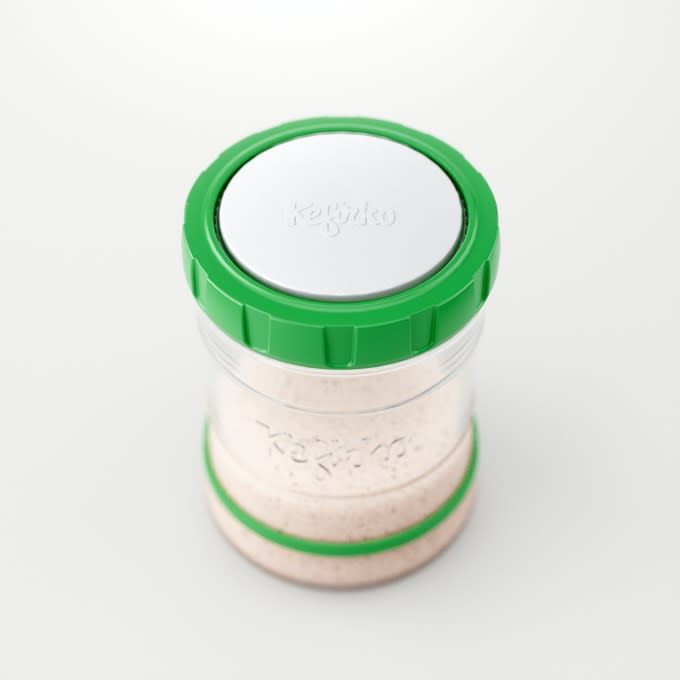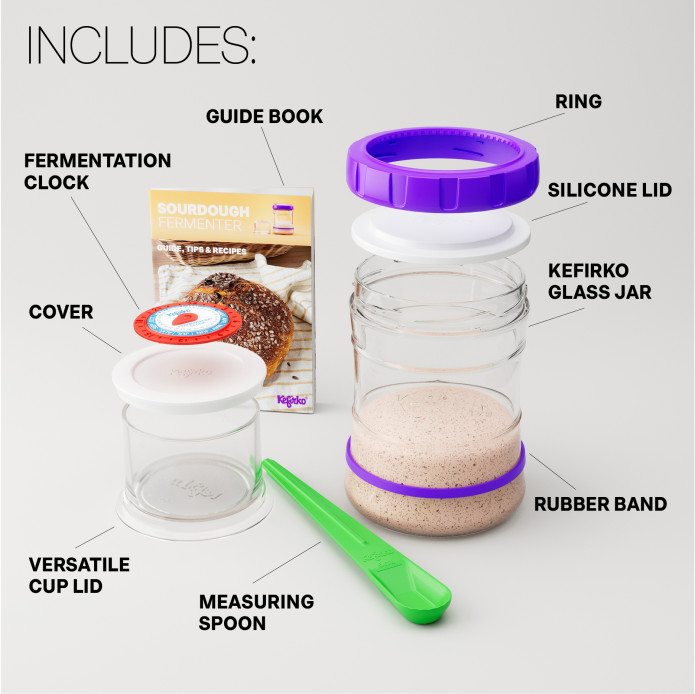 COLOURS

DIMENSION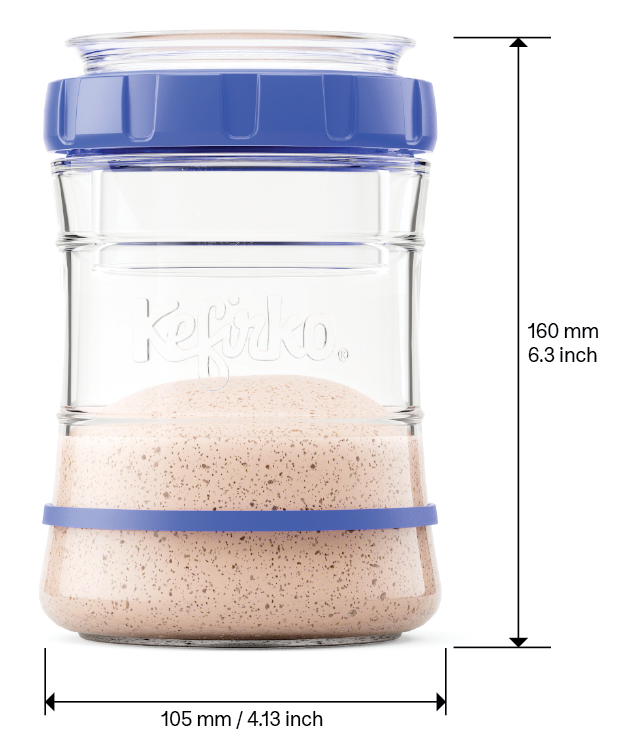 BAKE & SAVE THE MONEY
For centuries, bread was made with only three ingredients: flour, water, and salt – without commercial yeast. And now, artisan breads are becoming more and more popular, there is hardly a town where there isn't at least one bakery that offers sourdough products. Baking it at home is a good choice if you want to save some money since buying the sourdough baked goods can get quite expensive.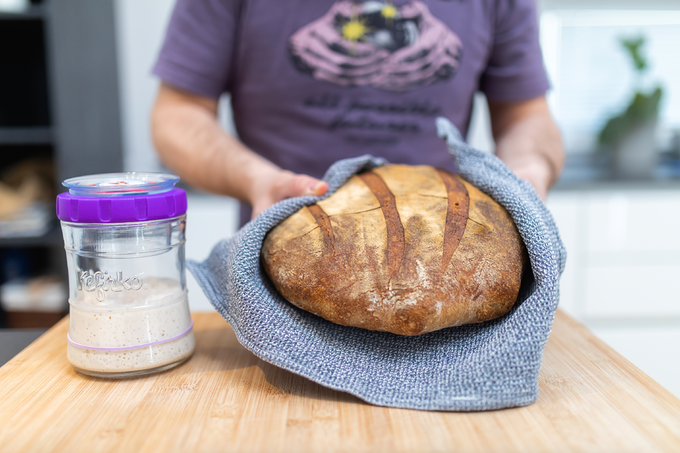 ADD-ONS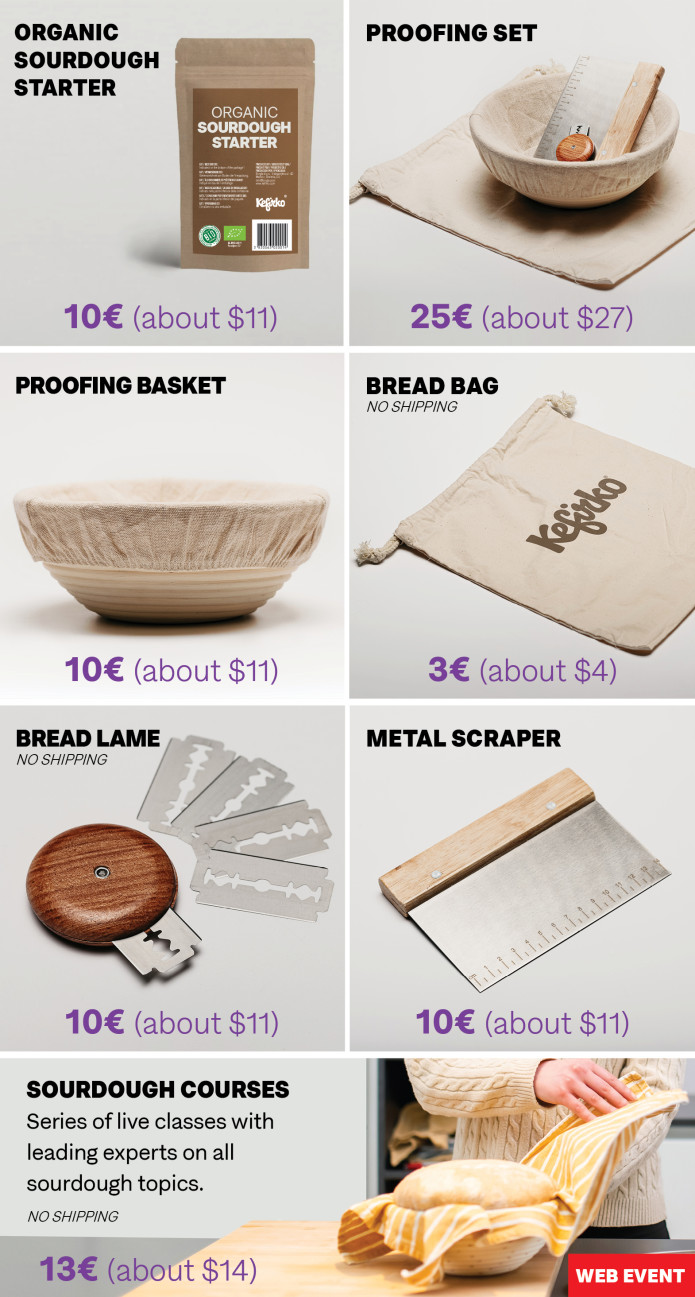 ABOUT US
What do we do?
Provide easy to use tools for home fermentation.
Fermenters for milk and water kefir, kombucha, cheese, vegetables and fruits.
Certified Organic production of cultures: kefir grains, kombucha culture.
Create recipes for fermentation: printed books and online.
Create content: all about fermentation, tips and tricks, troubleshooting.
Why we need you?
We already have established relationships with our producers which are are locally sourced. This make us more confident in setting up the production of the new item. To make this happen, you can play an integral role in the development. With your support we will be able to produce the moulds that are needed to manufacture the final product. Support our campaign and spread the word!
Risks and challenges
We've successfully completed and fulfilled 2 Indiegogo projects. The company has set up distribution channels in more than 20 countries and direct sales web-store www.kefirko.com with worldwide delivery.
We understand the challenges that are to be expected when putting a new product into production. Our well-established partnership deals with the suppliers give us confidence in smooth production of the new product.
In the current situation worldwide shipping is the biggest challenge. Not only the rising costs but the closing off of certain countries may be a challenge. This is the reason to delay the shipping to the start of next year instead of end of 2022, to avoid crowding in the worldwide logistics.
VAT & Taxes: Items are shipped from Europe (Slovenia). To some countries additional costs may apply due to importing levied by the destination country. The backer will take over all VAT, taxes and customs fees. Our company has no control over these costs and cannot estimate the exact amount. For more information, please contact your local customs office.