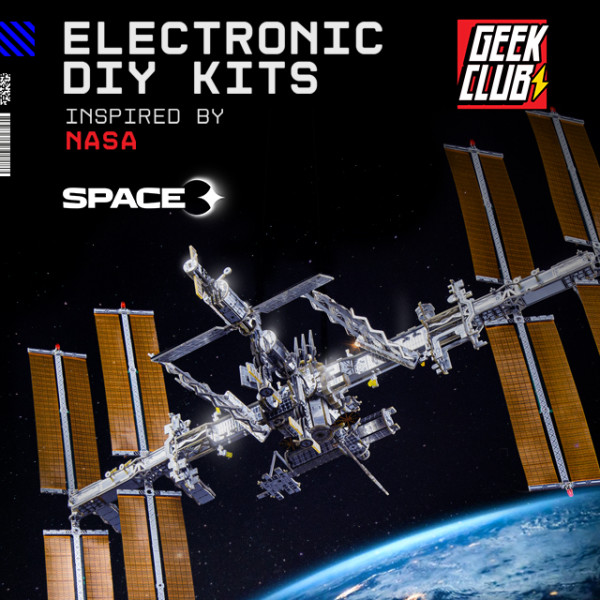 Space O Electronic Kits Inspired by NASA
$753,842
raised out of
$7,500
Concept
Five detailed space models – all made of Printed Circuit Boards with soldering involved
Story

We're a crew of designers and engineers, building electronic construction kits for curious minds in over 70 countries around the world.
Our robotics and engineering kits are made to push your mind further, strengthen your skills, and advance your knowledge of electronics and Space.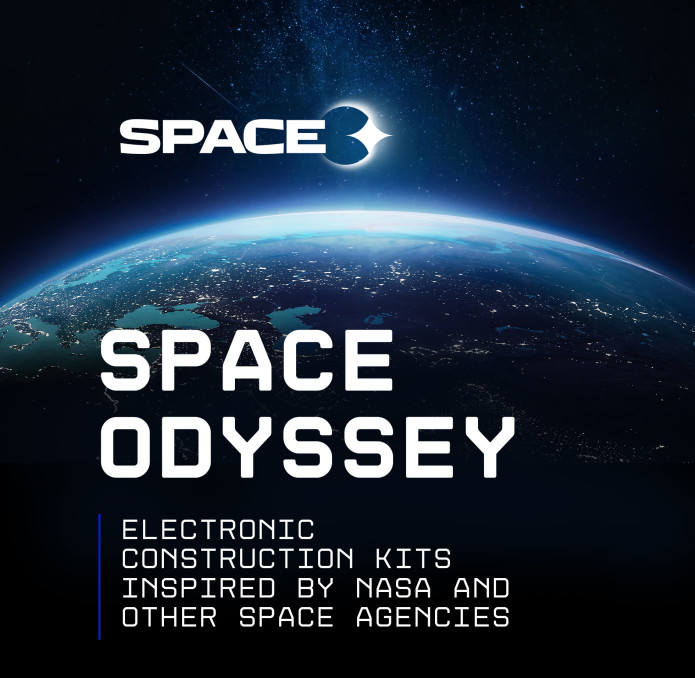 Inspired by NASA and the other Space Agencies of the world, we've made a set of 5 super detailed electronic construction model kits. Choose from the International Space Station, the Apollo Lunar Module with Moon Rover, The James Webb Space Telescope, The Solar Orbiter, and the CubeSat NEA Scout.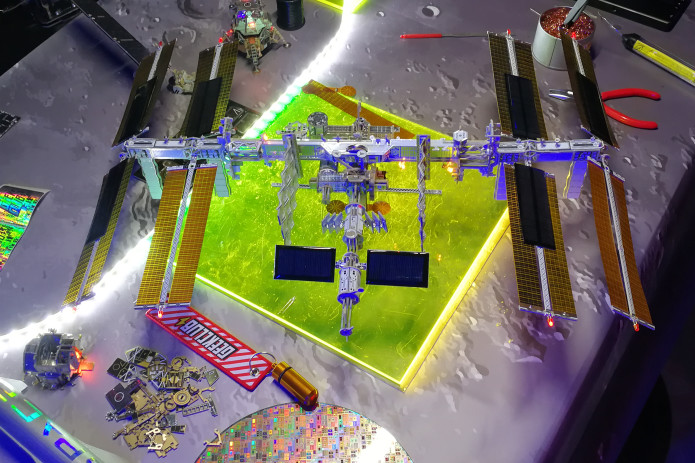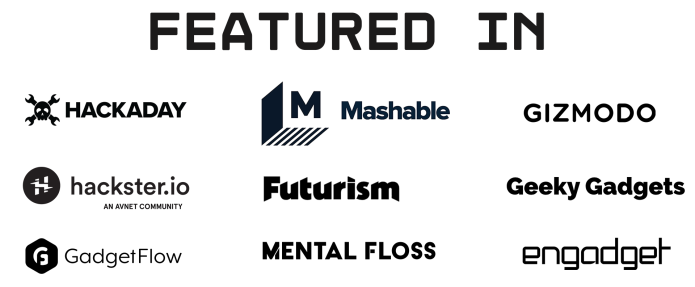 Each kit includes fully-made PCB parts, an instruction manual, an educational book on circuitry, and a load of components (with spares just in case!). And if you're ever unsure of what to do, we've put super-detailed instructional videos on Youtube as well.
We've spent months pouring over thousands of blueprints and official documents to make these models as detailed and true-to-life as possible. It's been no small feat, but we think these little details are worth doing.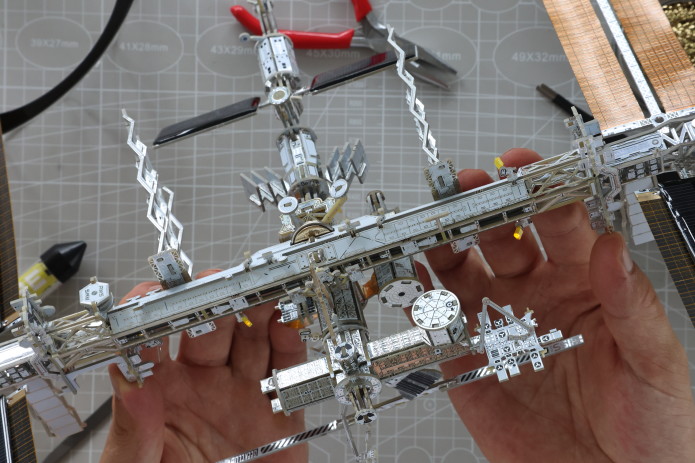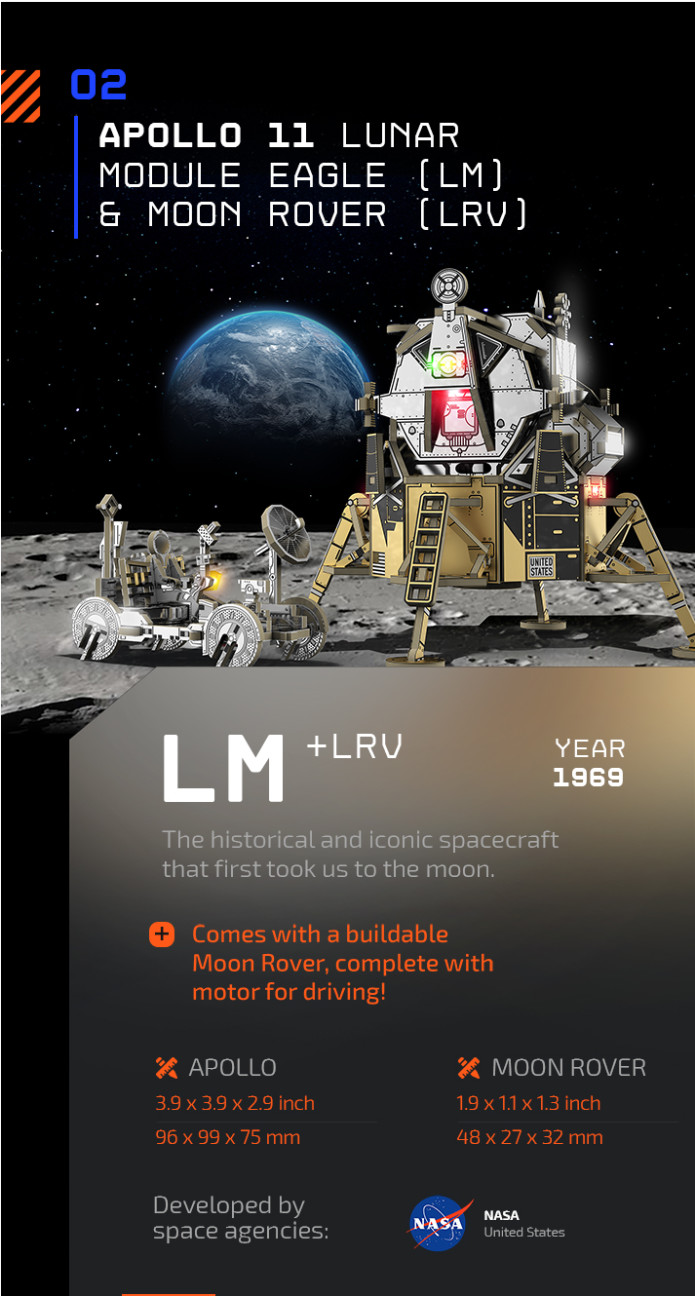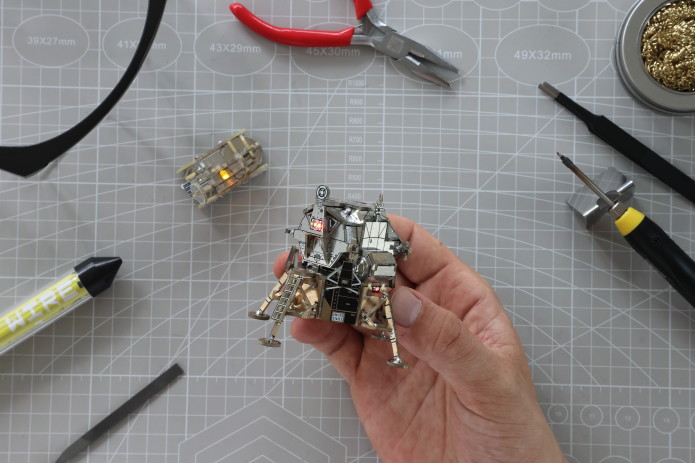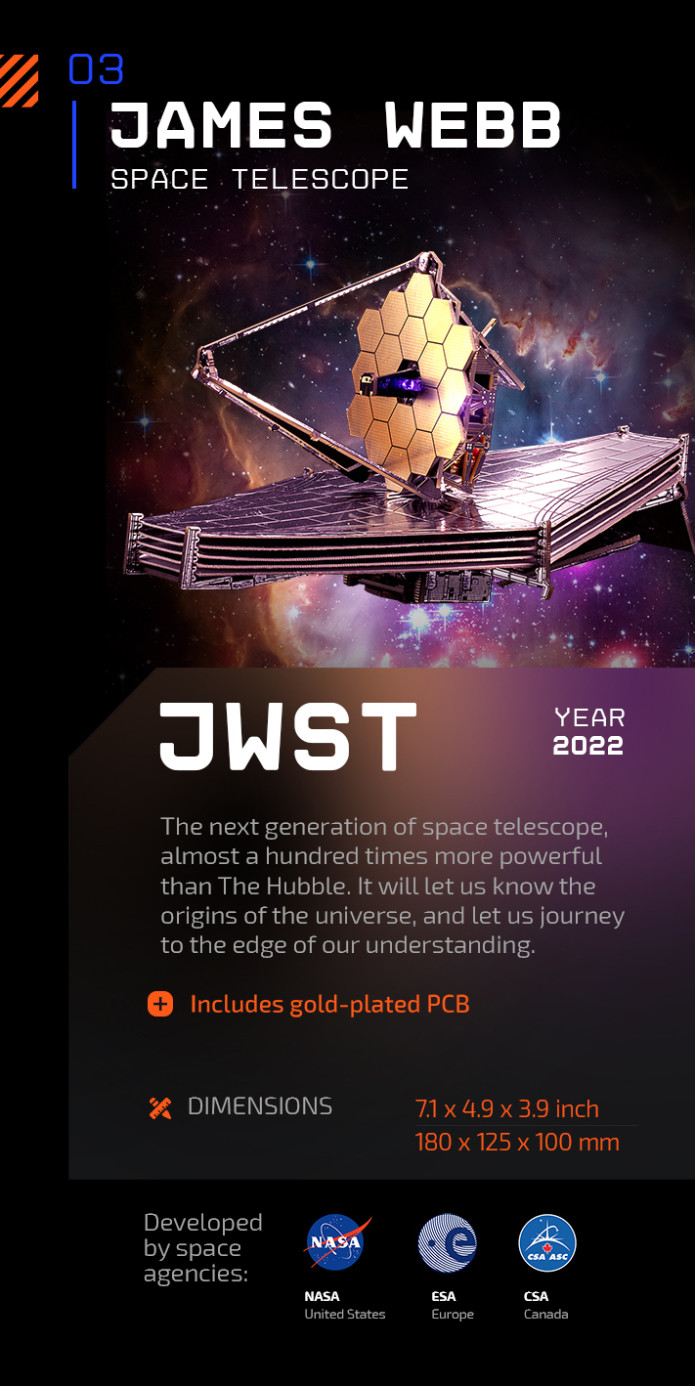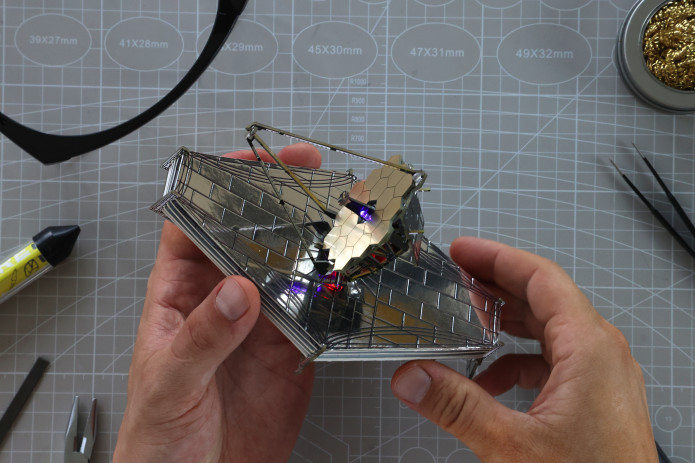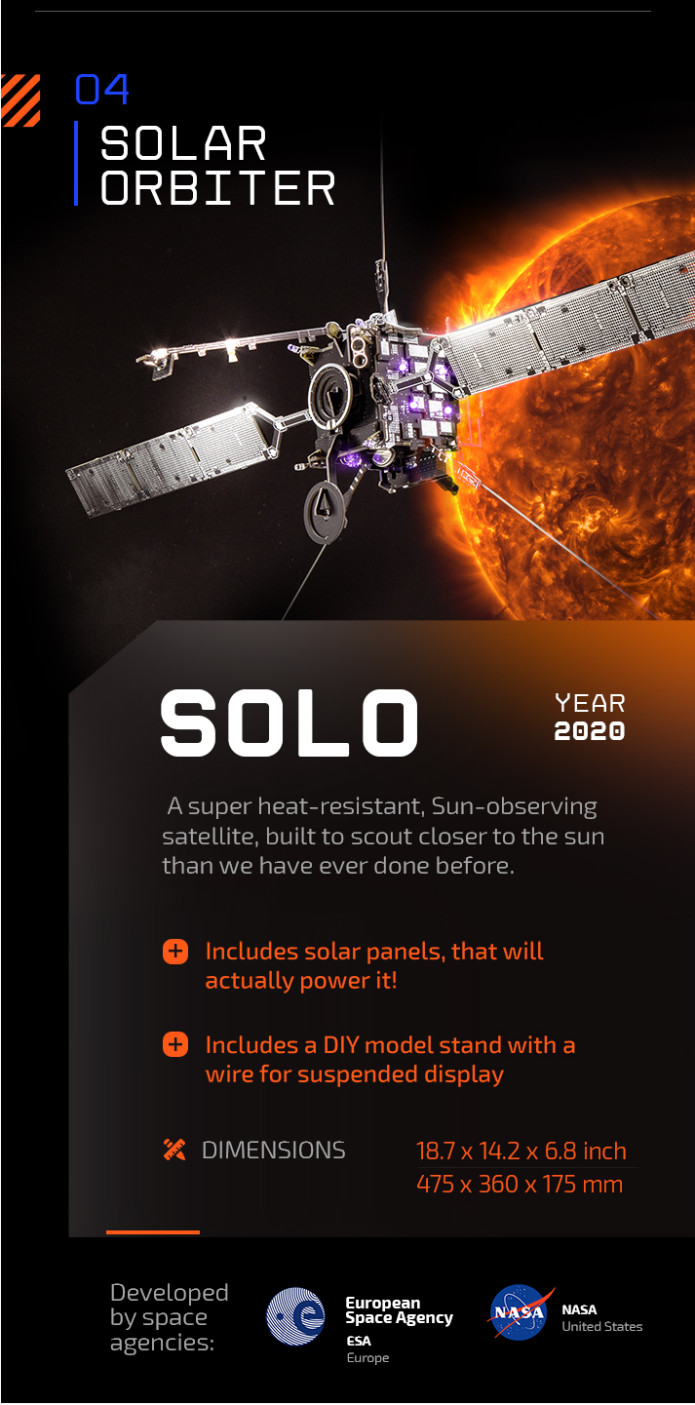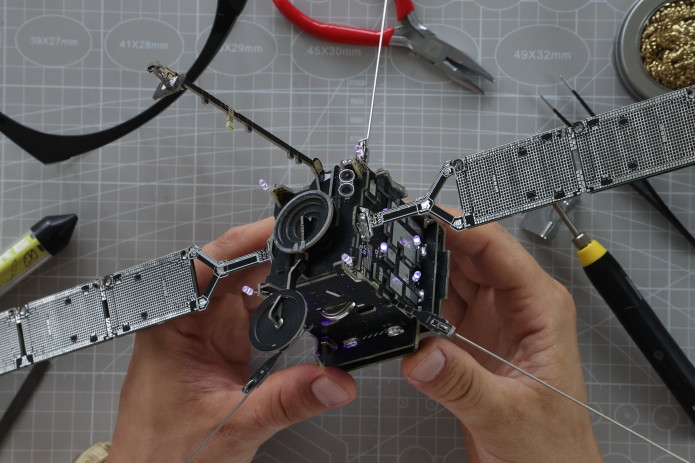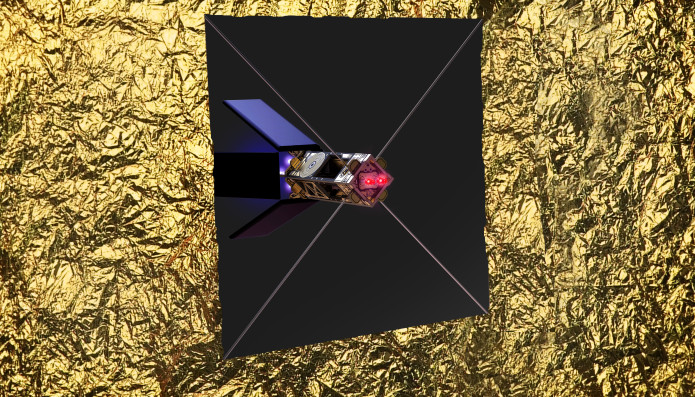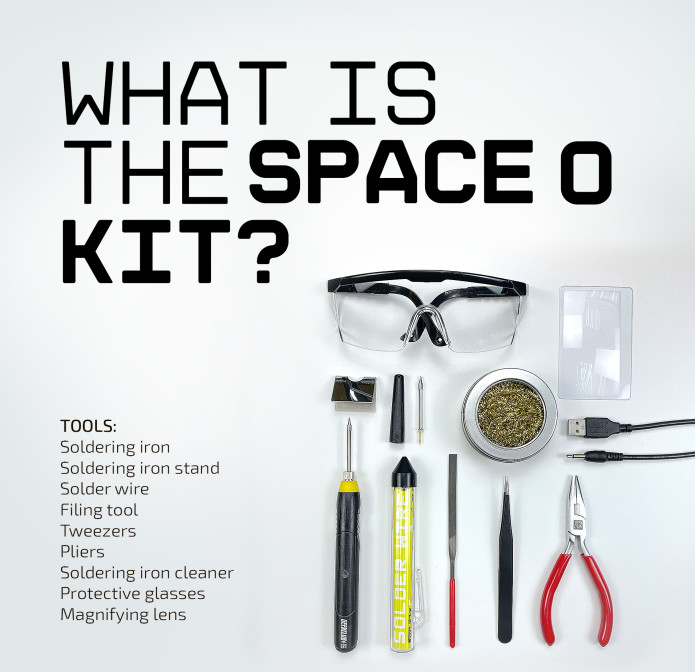 1. SPLIT PARTS
Break the printed circuit board into the pre-designed parts, using pliers to split small parts from each other.
2. CLIP AND SOLDER
Clip the parts and solder them together to form the body of your model, following the instructions.
3. SOLDER ELECTRONIC COMPONENTS
Solder the electronic components onto the robot, using the included instructions.
 4. INSTALL SOLAR PANELS
Install solar panels and test it out! Then place it on your shelf or desk, or hang it on the ceiling and amuse your friends and family with your space creation.

We've had an incredible response to our kits from the online community, with Youtubers giving our kits great reviews and even live-building our kits on Twitch!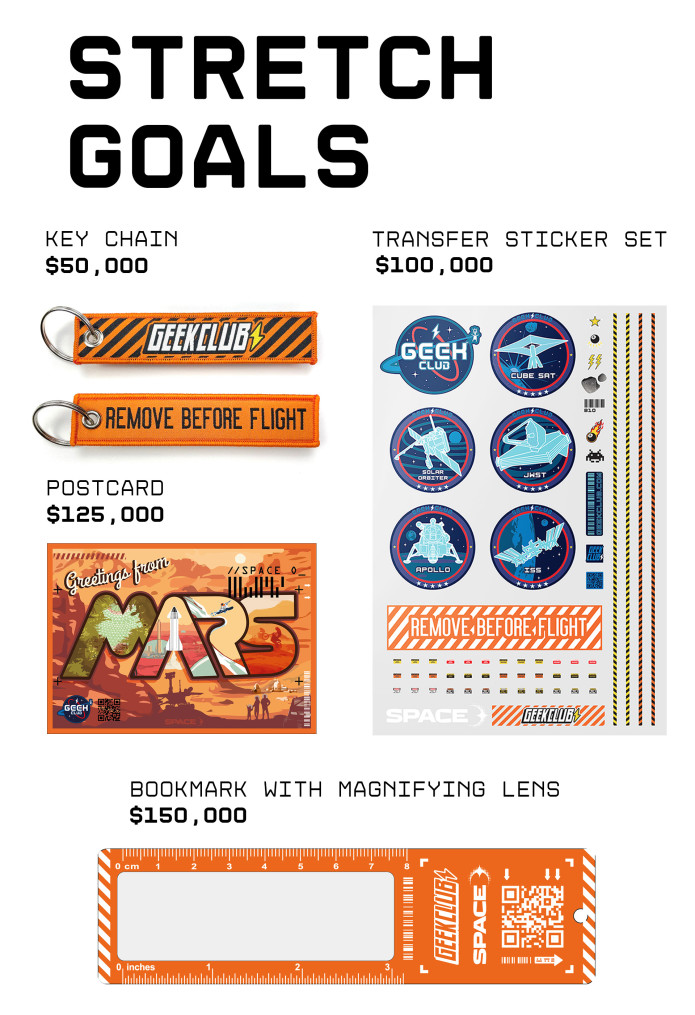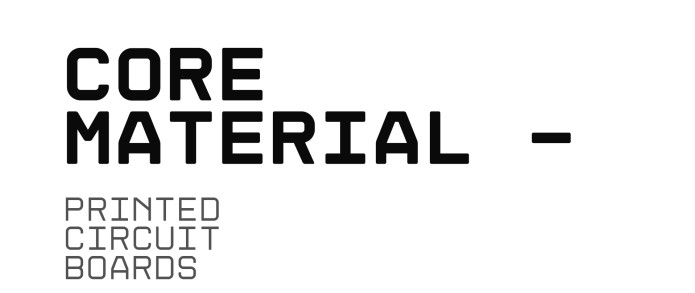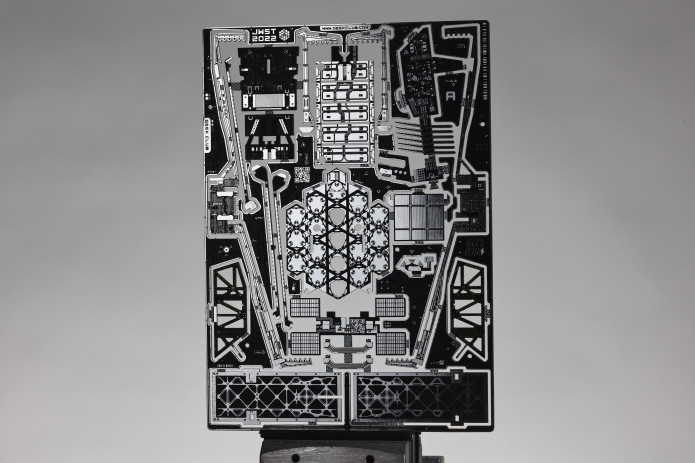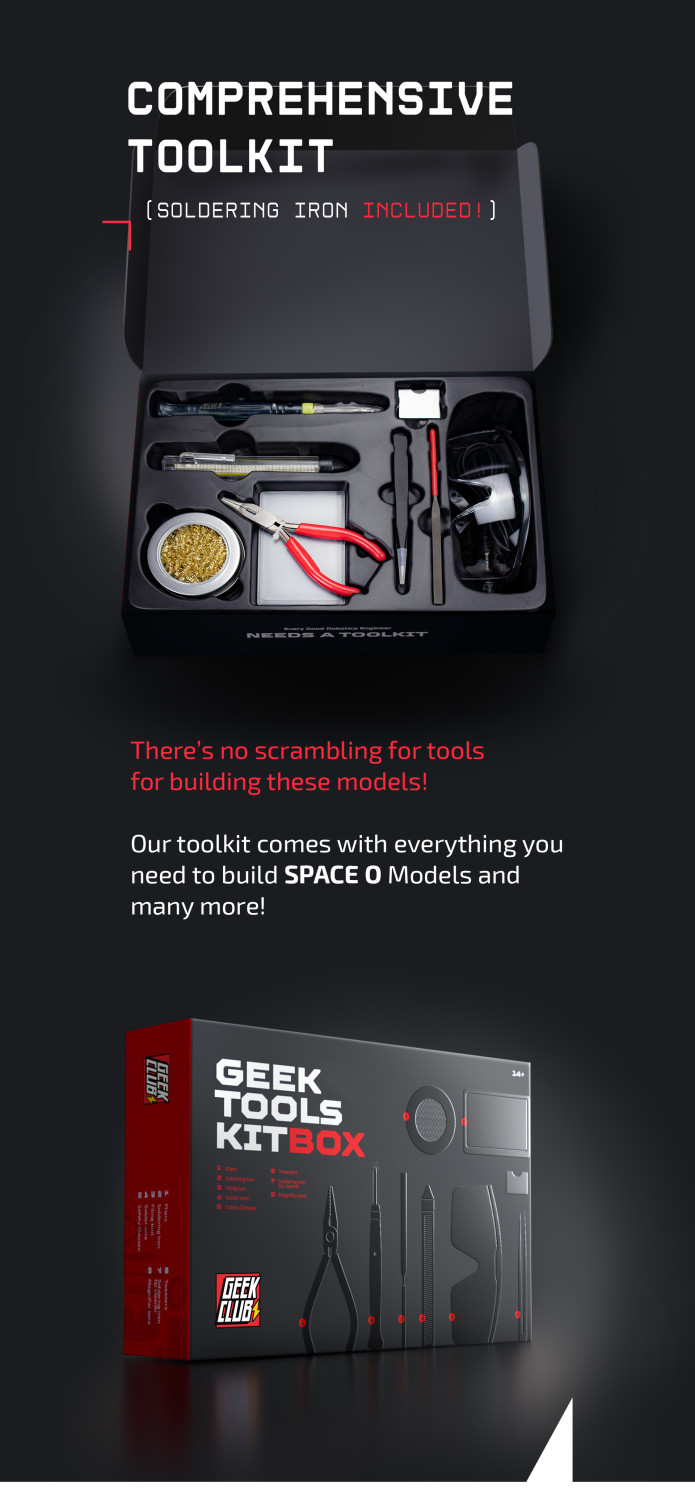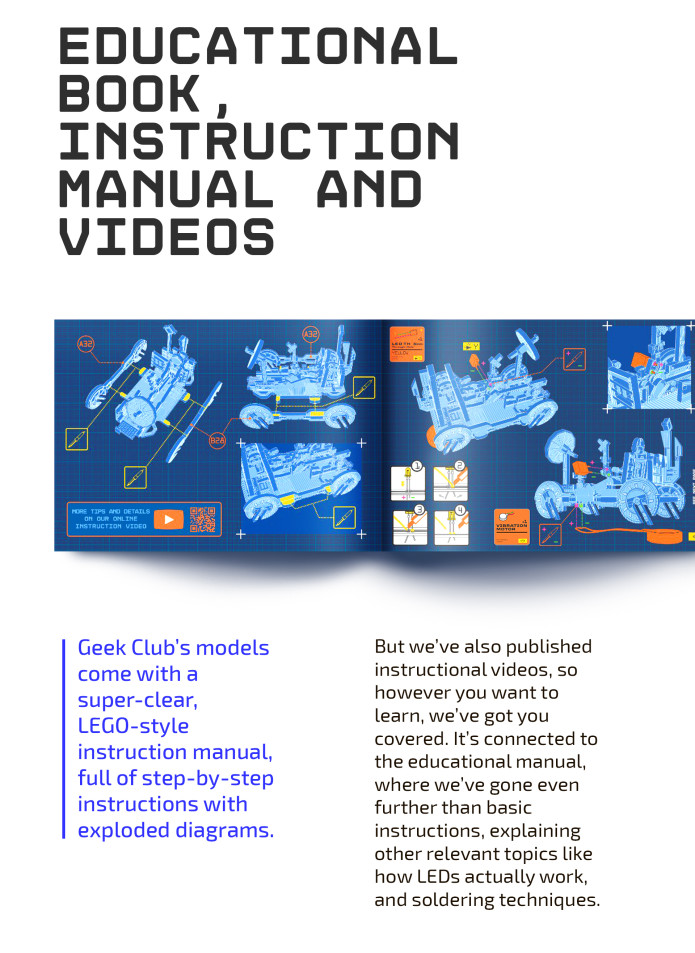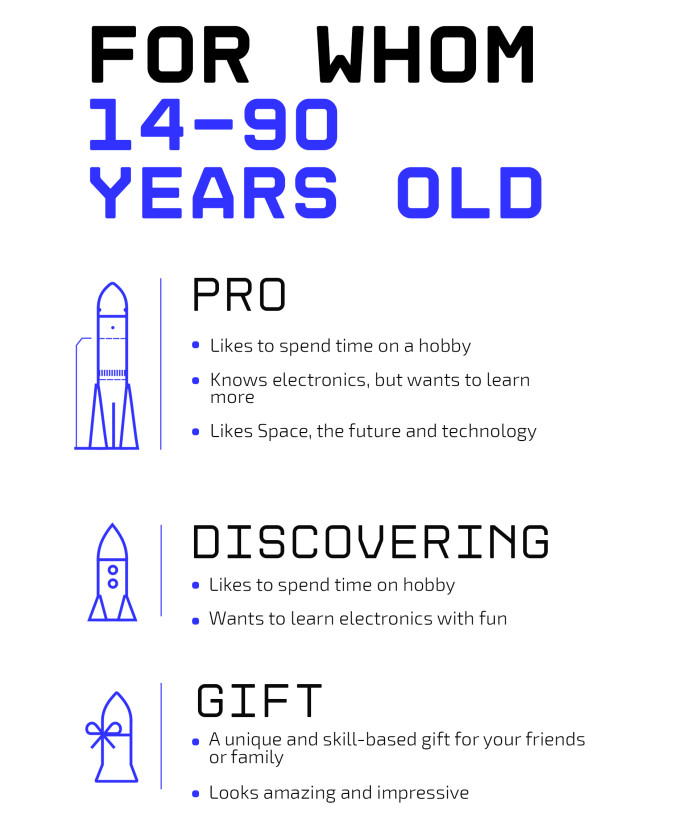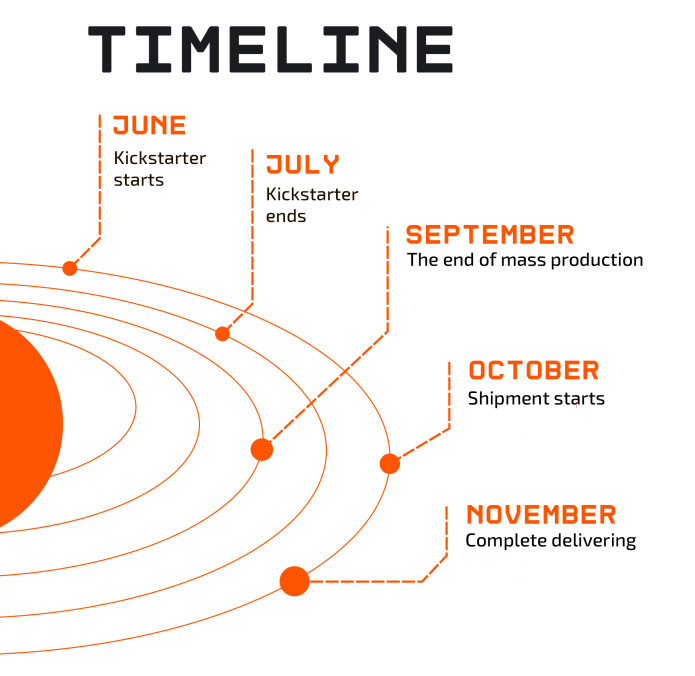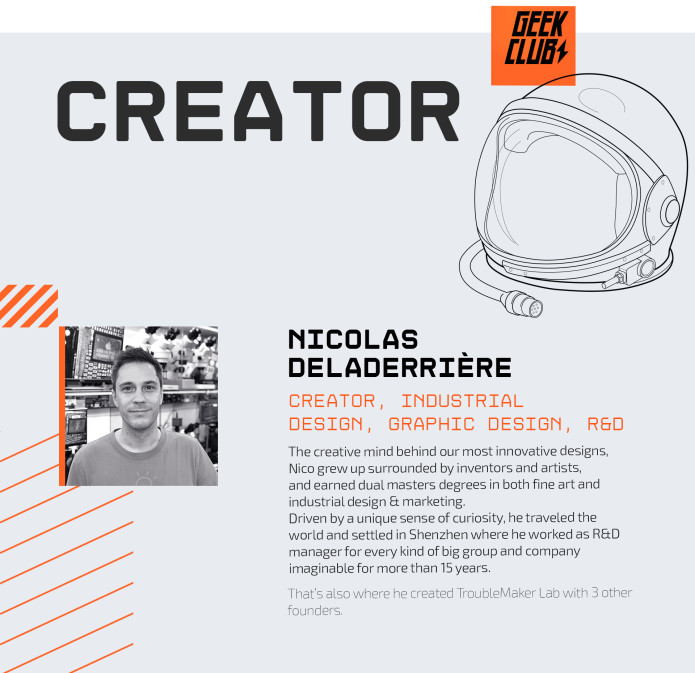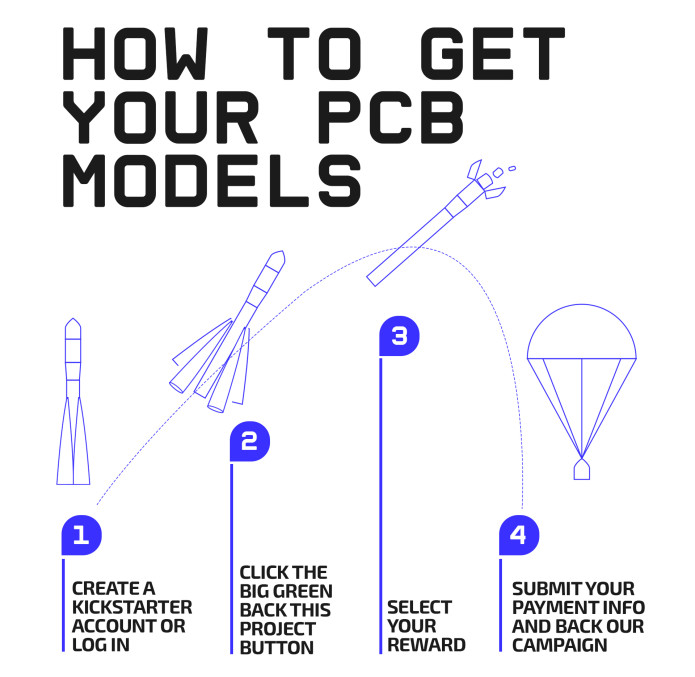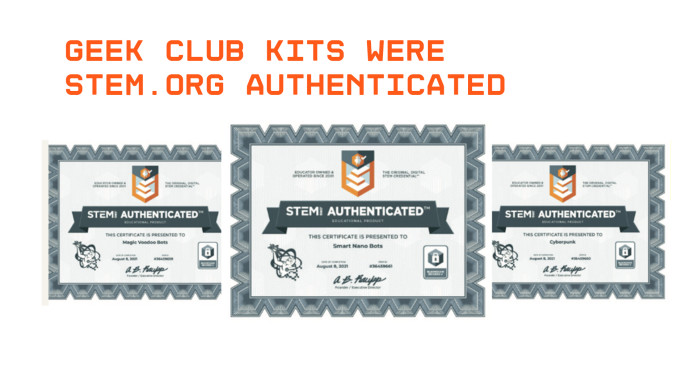 Please be aware that shipping and taxes are not included in the pledge levels. After the campaign, before the SPACE-O collection ships, we will email you a link to "BackerKit." We will collect your address at this time to ensure we have the most accurate place to send your product.
Shipping cost table: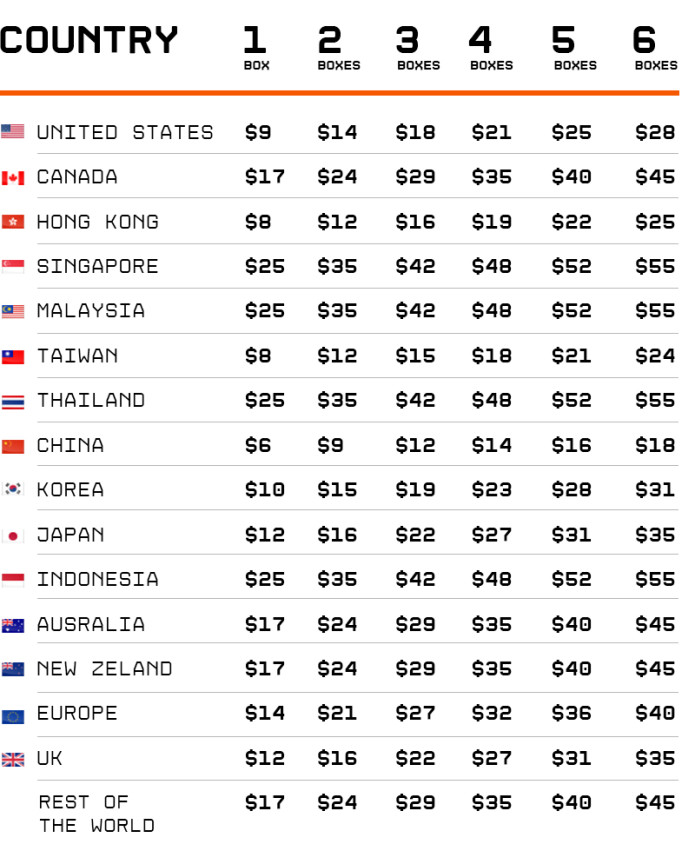 * Prices do not include local taxes and VAT
Processing: we partner with the leading crowdfunding fulfillment service – SFC (https://www.sendfromchina.com/). Each product will be well sorted and packed. As your reward will be shipped, you will receive the notice.
​

Taxes will vary based on where your rewards are shipped and will be collected after the campaign. For the following countries, we're collecting taxes before shipping, so you won't have to worry about paying them at the time of delivery, extra fees, or being held up in customs. No taxes are included in the prices on the campaign and will be collected after the campaign has concluded before shipping.
European Union: VAT taxes apply.
Other Countries: We will not charge any taxes in the pledge manager. However, when your reward is delivered, you may be responsible for sales tax, VAT/GST taxes, duties, import fees, or other taxes/fees.
Detailed VAT rates you can see below: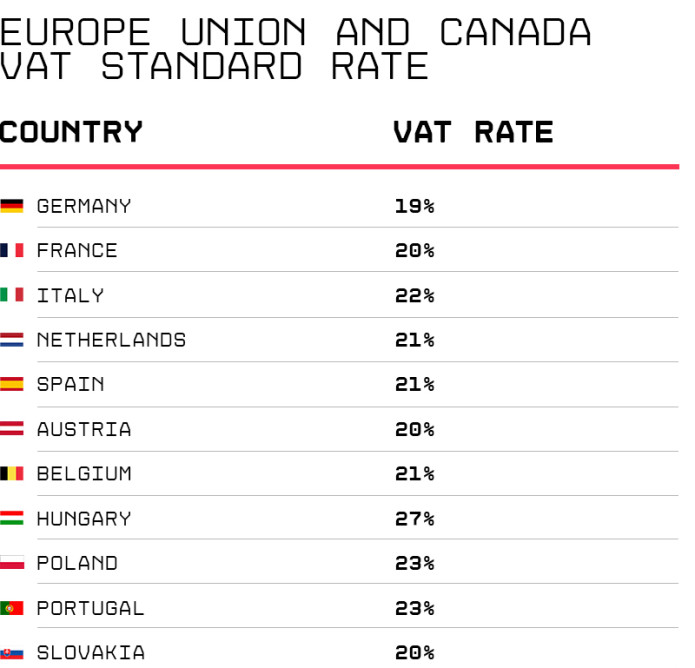 Risks and challenges
Since our first Kickstarter project in 2020, we already have developed and mass-produced three different product collections, which are 12 unique SKUs. We have shipped over 25000 products to our customers.
With every new model, we nail the technological and manufacturing process, optimize the supply chain, simplify the building process for the user, making our assembly manuals better. We have applied all our experience and knowledge to make the Space-O as cool and fun to build as possible.
We have worked extremely hard to make this product ready for full-scale manufacturing and fulfillment, but here are the risks we see and what we plan to do about it:
MANUFACTURING: We have dedicated and trusted suppliers and manufacturers for each part of our new Space-O collection. And quality assurance people will be on-site during production.
FULFILLMENT: Sometimes it gets a bit crazy and things don't go as planned: a supplier misses a deadline or a shipment gets lost. Those things can cause a delay. We are using an experienced logistics team to get our products to you, so we will do our best to tackle every issue. We'll keep open and honest communication with you through our process so you know where your product is and when it's going to get to you. Our logistics partner is SFC (http://www.sendfromchina.com/) and after your product is shipped you will receive a notice from them.