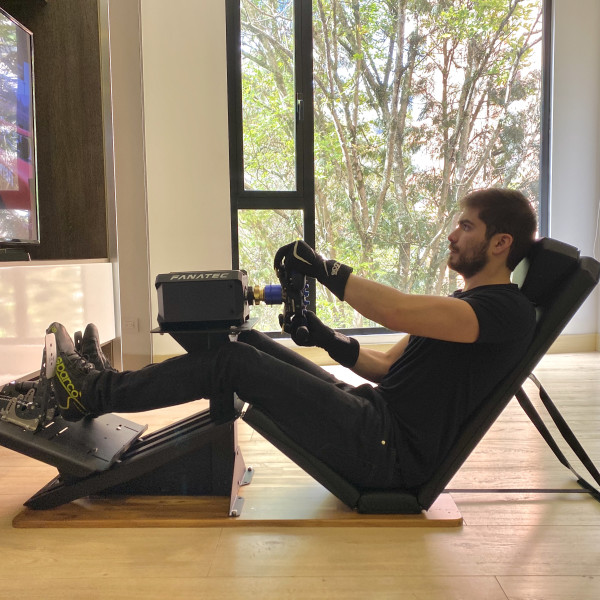 Speed Cockpit
$135,323
raised out of
$10,000
Concept
A designer Sim Cockpit worth putting in your house. Thin and foldable, yet unbelievably comfortable.
Story

It all started when our CEO, a racecar driver, had to start racing online due to COVID-19 restrictions. When trying to find a slim and comfortable sim cockpit, all he could find were ugly and bulky chairs hat didn't fit anywhere, so he decided to create his own. The simple yet stylish design of the cockpit allowed us to adapt it to make it a desk and chair.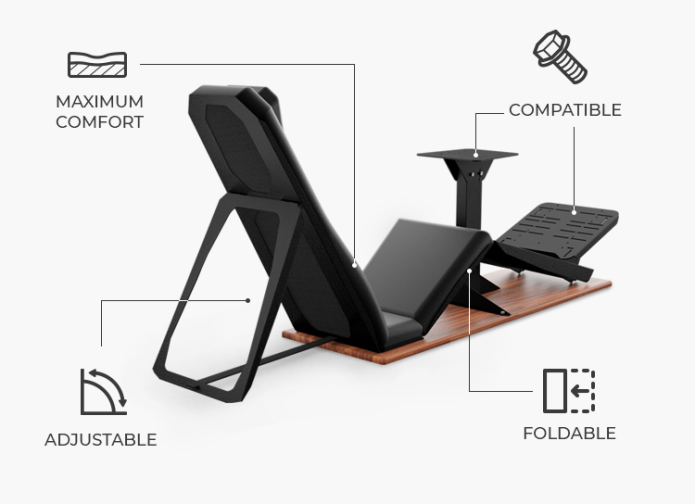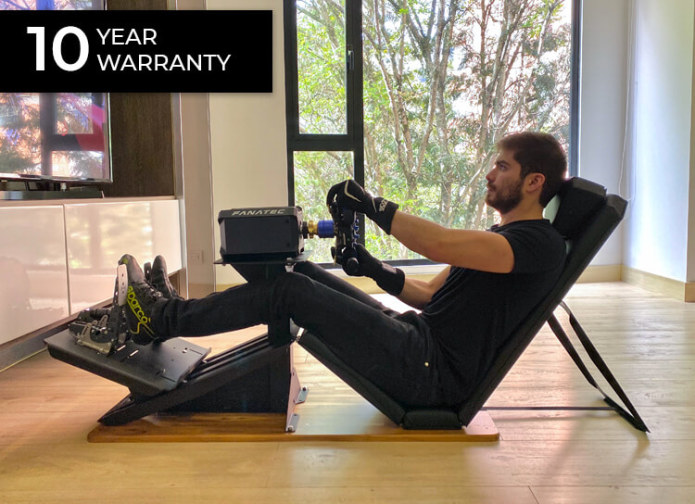 20+ driving positions, go from Formula to GT.

Easy to store and carry in any of its versions. Undo some bolts and remove the floor cushion to fold it properly as a cockpit.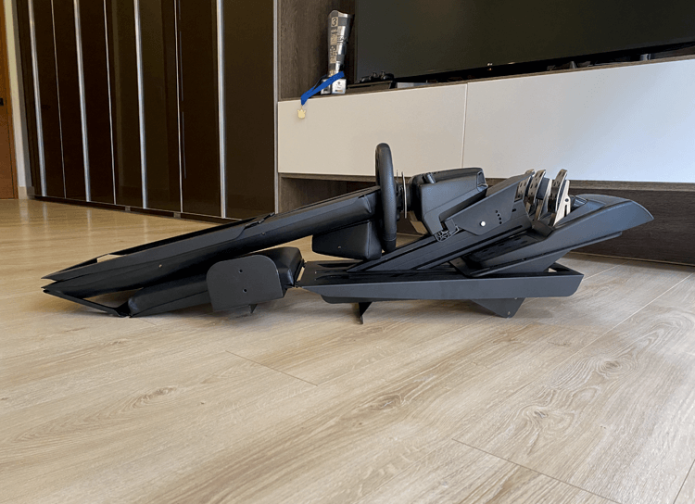 Double density foam that adjusts to your body for maximum comfort.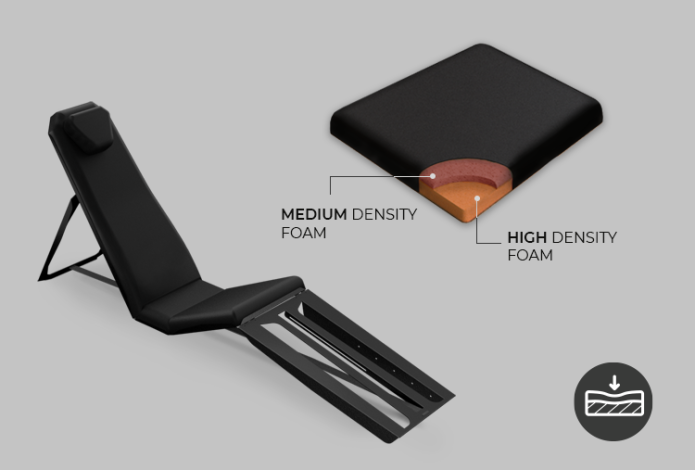 Our design allows for a proper posture with an even weight distribution, keeping you comfortable in long racing/working hours.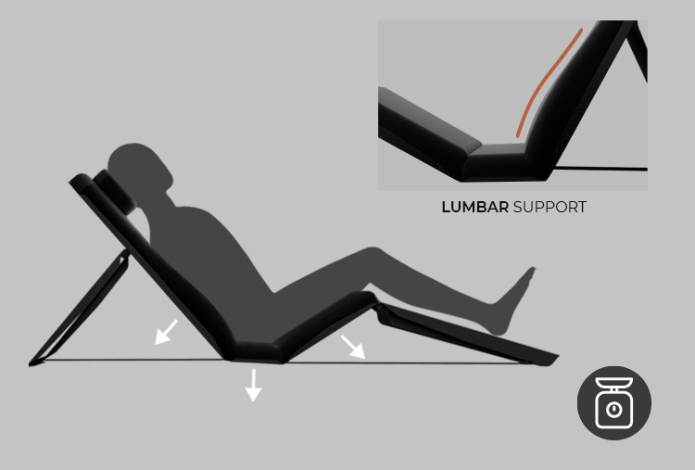 Use your preferred sim racing gear, only adapt your wheel and pedals on our universal supports, and adjust the angle.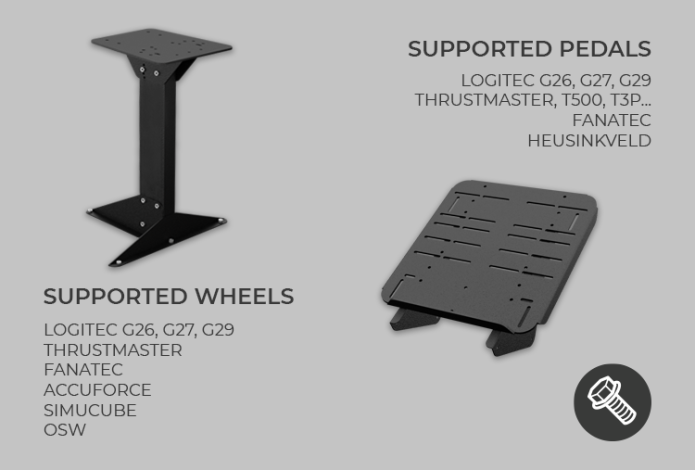 We have created the most rigid single arm cockpit on the market. Try to stand on any sim cockpit like this and see what happens.


Enjoy numerous features in a compact design.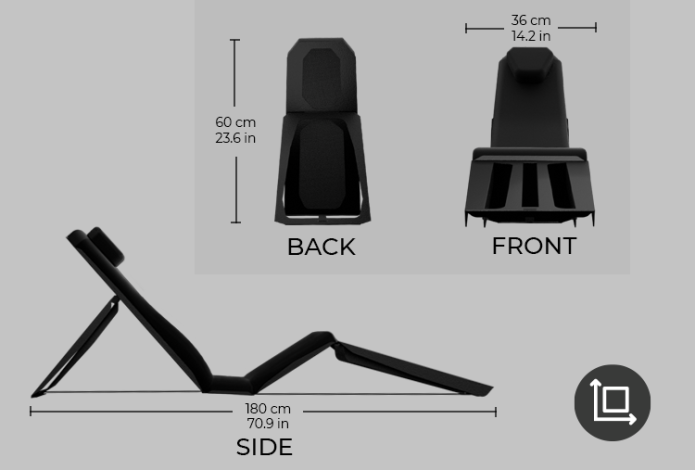 Dimensions when folded: 40 x 120 x 25 cm  –   15.7 x 47.2 x 9.8 in

We use premium materials that give the Speed Cockpit/Desk/Chair a unique look and make it durable. You can also upgrade and customize materials on some pieces.  We offer a 10 year warranty for the product.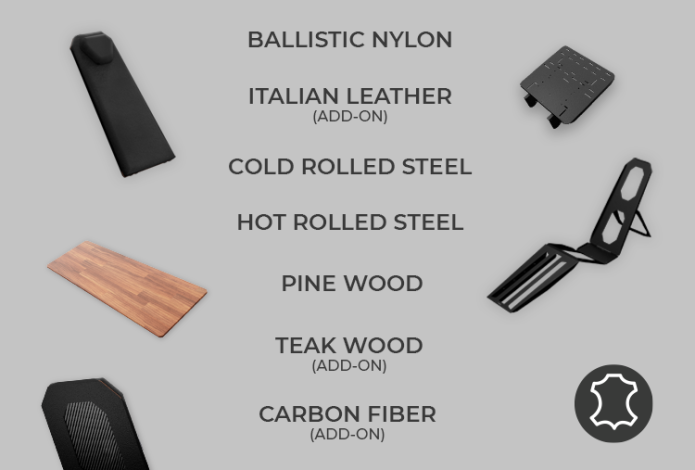 FROM COCKPIT TO DESK..

By just changing some bolts you can add different pieces like the desk surface and improve your outdated working setup.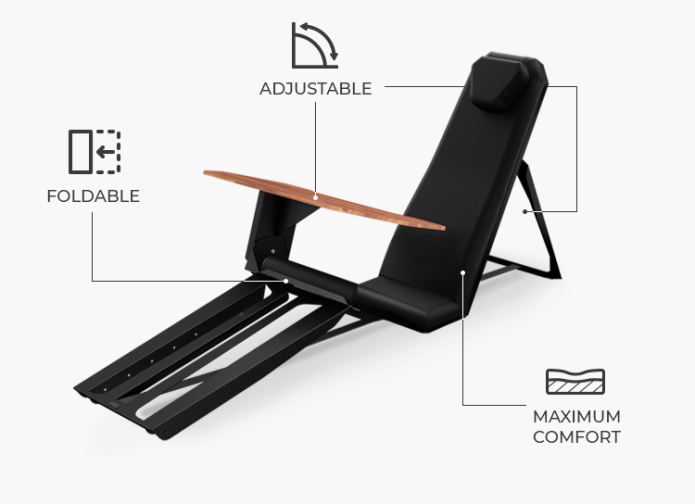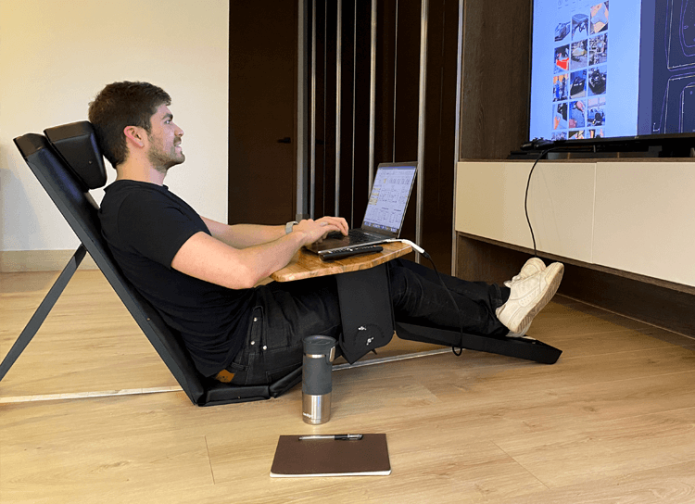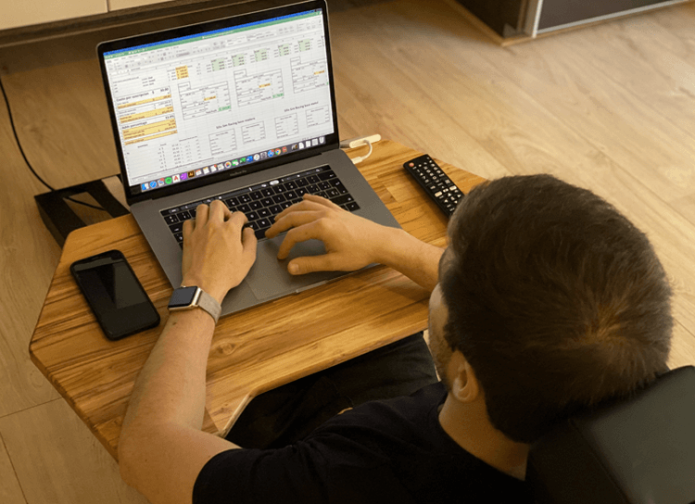 Rotate the desk surface and remove the floor cushion to fold it properly as a desk.
OR SIMPLY USE IT AS A CHAIR..

Remove all accessories and you have a comfortable and adjustable chair you can put and carry anywhere you want.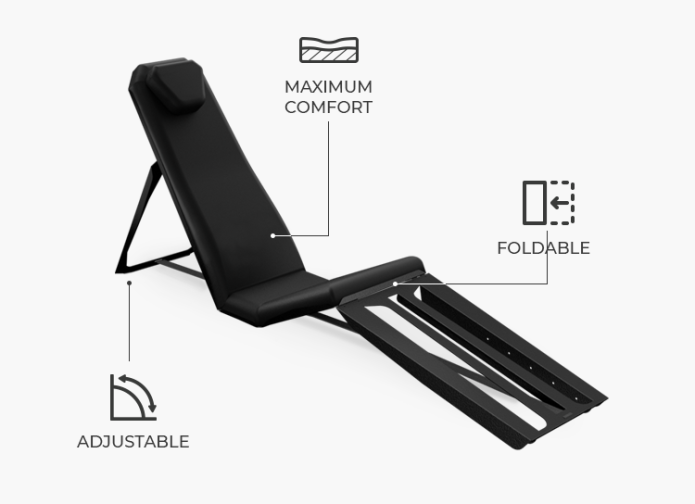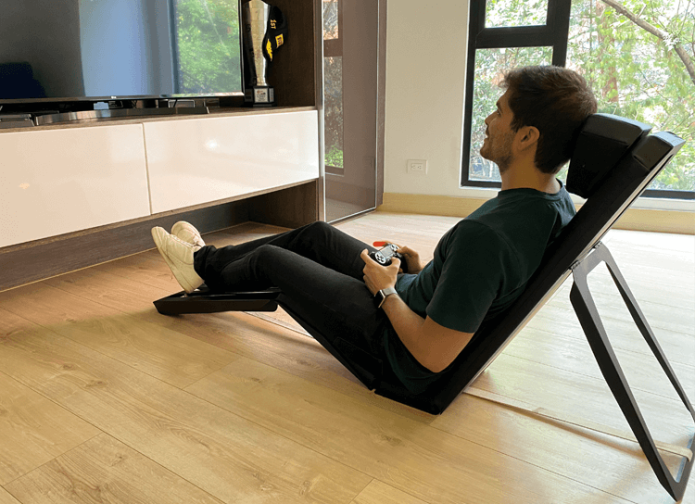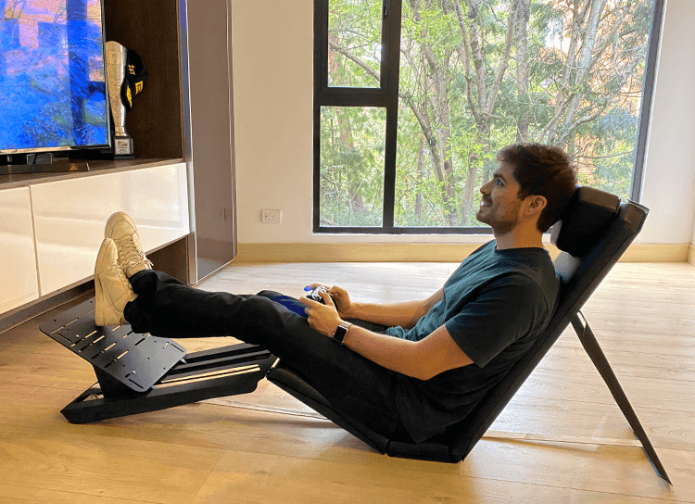 Just remove the floor cushion to fold it properly as a chair.


Choose the version you want and get it with an incredible 20% OFF only during the campaign.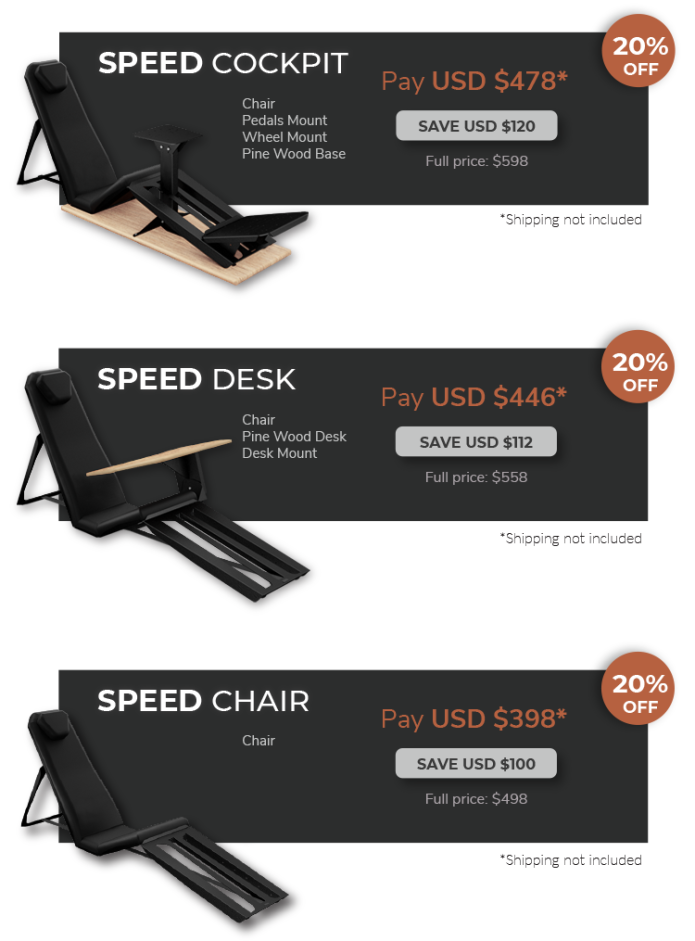 KEEP IN MIND:
Refunds do not cover shipping/taxes unless it is a manufacturing defect.
Deciding not to pay for import duties does not make you elegible for a full refund.


Choose any add-ons at checkout to customize or upgrade your Speed Chair/Desk/Cockpit and get incredible discounts available only during the campaign.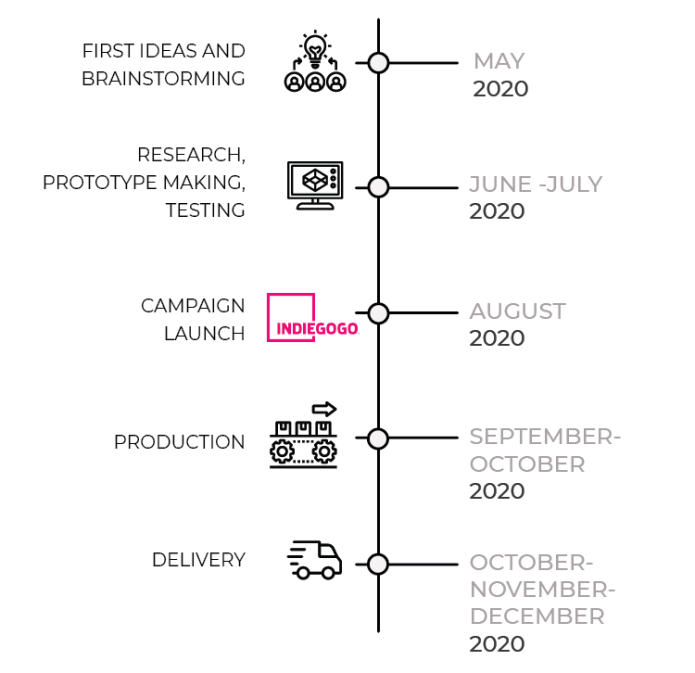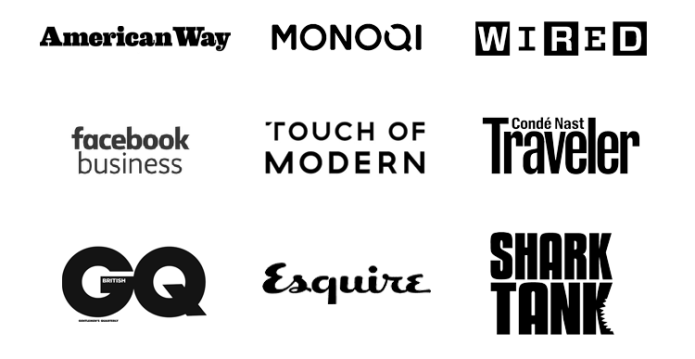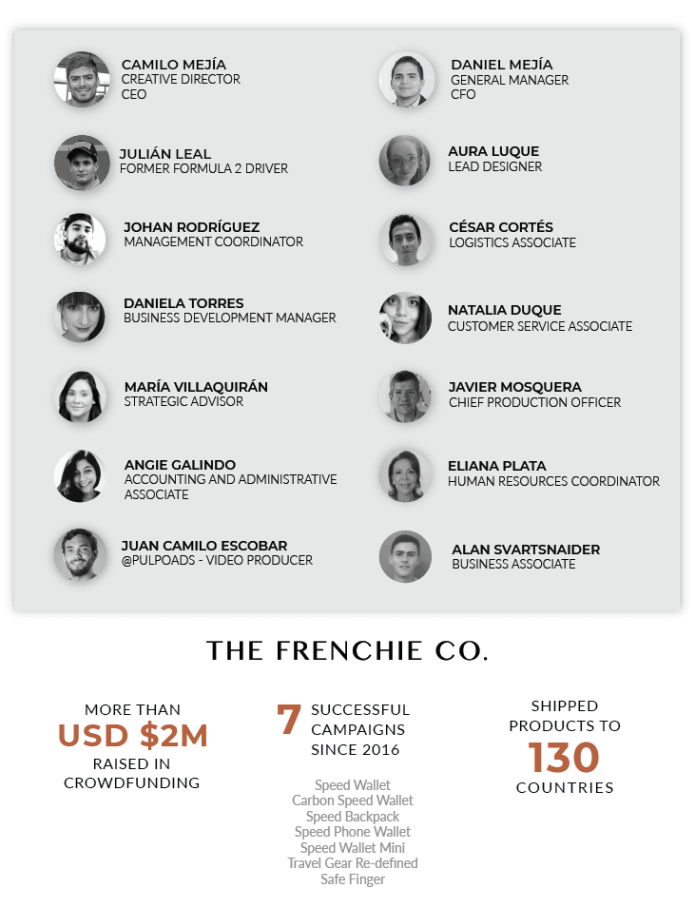 This might seem like an unconventional product coming from a fashion and accessories brand, but we put our efforts and knowledge into designing the most stylish and functional racing sim cockpit on the market. We have also worked hand in hand with a former formula 2 racer and with a team of engineers from an LMP 2 killer race car brand.
Since we are committed to the quality of every single product, we will not accept flaws until all components of the Speed Cockpit/Desk/Chair are perfect, this means that if there's any imperfection on any of the pieces, we will fix them or re-make them if necessary.
Manufacturing will start as soon as possible, we've made sure there's available materials to produce enough pieces and have our team ready to pack and review all your orders. We also made the design as simple as possible to avoid any complication during production.
We plan on starting deliveries by October-November and if everything goes as planned it will remain that way. There is always risk in global shipping but we want to make sure our products can reach everyone and we will do everything in our hands to maintain a regular and quick shipping pace.
As an established company we have a very strict policy of 100% satisfaction or money back guaranteed for our customers. If for any reason any of our customers is not satisfied with our products or service we guarantee we will offer a full refund on what they paid.
KEEP IN MIND:
Refunds do not cover shipping/taxes unless it is a manufacturing defect
Deciding not to pay for import duties is not valid for refund eligibility.