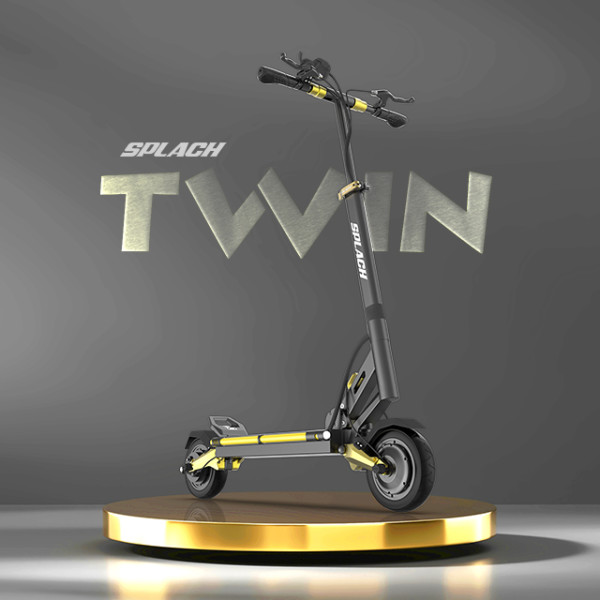 SPLACH TWIN: A Premium Scooter
$59,256
raised out of
$1,000
Concept
Twice the motors, twice the power! Interchangeable to make it an off-roader & a commuting partner.
Story

Scooters scooters everywhere, but not a type to suit your needs for both off-road adventures and daily commute? Not anymore!!  SPLACH-TWIN is born to satisfy your longing for outdoor leisure and day-to-day city spin.  Equipped with twin motors, you'll get twice the power and twice the fun.  Thanks for 12 speed modes, TWIN can be set for getting either the max. speed to give you an adrenaline rush or the optimum range for your daily commute to work.  This is the most ideal and affordable all-in-one green vehicle to unleash your inner daredevil & solve your worries about the first mile/the last mile.

High Power motor 600W*2 outputs 1000W*2 at peak to get your heart pumping, propelling you fast to reach 28mph (45km) with the stunning force.
Mighty dual motors boost a top speed of 28 mph within only 3.9 seconds.

Dual motors push you to climb steep hills effortlessly and a dual suspension system with dual brakes stabilizes the ride with comfort and confidence when going downhill.
Capable of ascending a 40% incline with ease thanks to the 45NM×2 from the powerful source.

A 15.6 ah battery enables SPLACH TWIN to go the distance up to 35 miles (56km), optimized for high efficiency and performance.

Off-road or on-road riding? TWIN covers it all.
One scooter is more than enough to fulfill your desire for the outdoor explorations as well as for a laidback urban roaming.
It acts as a perfect off-road performer as well as a daily commuter just by a switch to interchange within 1 sec.

Riders get to adjust the front and rear suspension for the maximum comfort and great permanence according to the individual's weight and road conditions.

All terrain fat tires are adequately competent to allow you to do stunts in a playful way.
Puncture resistant 8*2.5 inch solid fat tires deliver a smooth ride on various terrains, pavement, grass, dirt, gravel, you name it.

12 speed modes: Turbo/Eco button × Single/Dual motor × 3 gear modes on the display: pick the most suitable one for your trip!
A touch of the button enables you to interchange different settings to achieve different purposes for riding.

A full review is coming soon. 

3 seconds to fold and 10 secs to put away all the parts to transport and store.
Weighing 24kgs, it's portable and easy to carry around.

Design of the spec. is based on the user-friendly purpose, stem height is adjustable for riders that are 47.2-82.6 inches tall.  Ergonomic posture with the handlebar unfolded to 22.6 inch/57.5cm.  Better-than-the-average ground clearance with the deck 7.8 inch (20cm) wide and 22.8 inch (58cm) long, you'll be given the cushiest riding stance.

The hidden Apple Airtag device is not included in the TWIN Perk. It's an optional accessory.
A secret hiding place for you to put in your Apple Airtag to track and locate the scooter.  Worry holds no position here.
The reflector on the hidden device cover creates a functional and useful purpose for reflecting light to improve your visibility.
Secure this add-on from our grab-bag with still many other cool accessories right here.  Security and style are to be leveled up!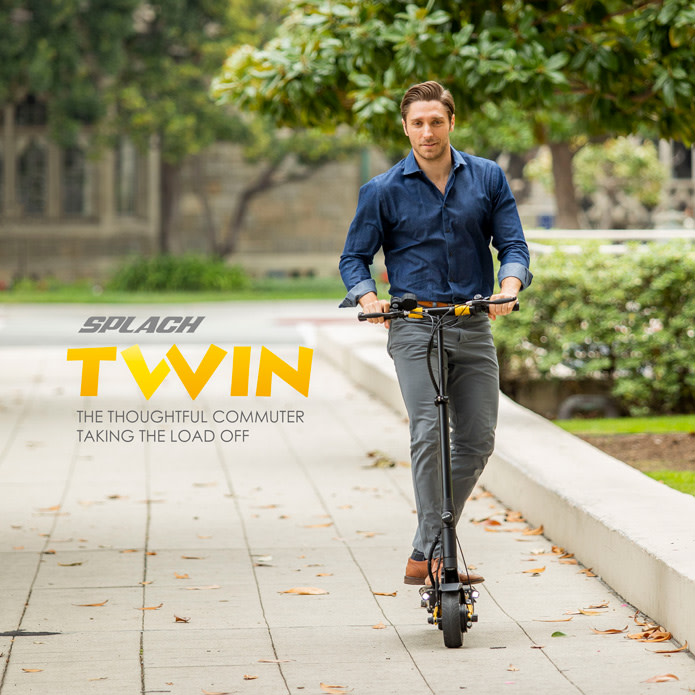 The headlight of high brightness with broad beam angles lights up your way and sidelights changeable to get different colors not only look stylish but increase your visibility to ongoing traffic.
​
Dual brake system: mechanical drum brakes and E-ABS create responsive stopping power.
The locking pin and folding parts will not get loose or fall off to influence the ride like some traditional scooters as it's armed with a multi-level protection mechanism that ensures the safety of the rider.
The unique frame design around the stem keeps your TWIN secure by slipping the cable lock through the folding mechanism readily.
IP54 water resistance rating shields the scooter through splashes of water.
Payload up to 220lbs (100kgs) ensures a safe ride for the most.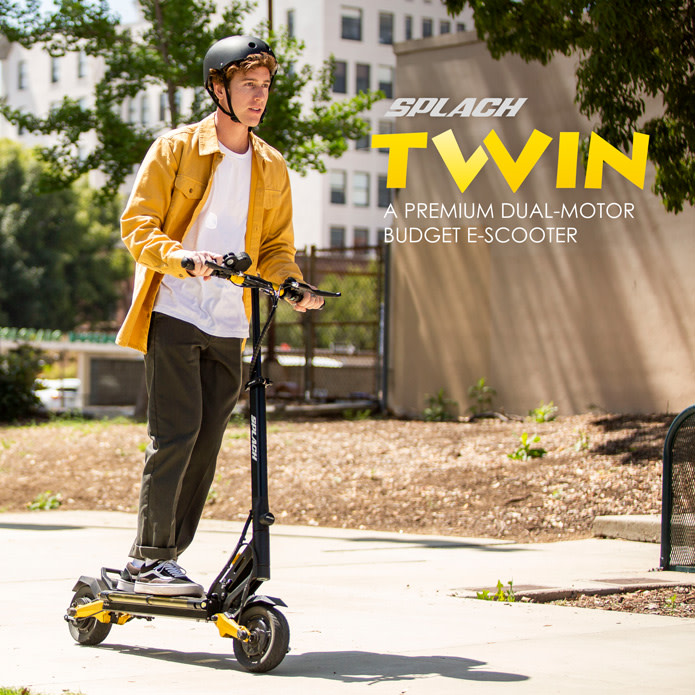 Chic ambient light guides are changeable to get different colors. 4 colors available to get 16 types of match-up.

Cruise control can be activated in 6 seconds when the driving speed remains unchanged, maintaining a comfortable cruise and makes the battery last much longer.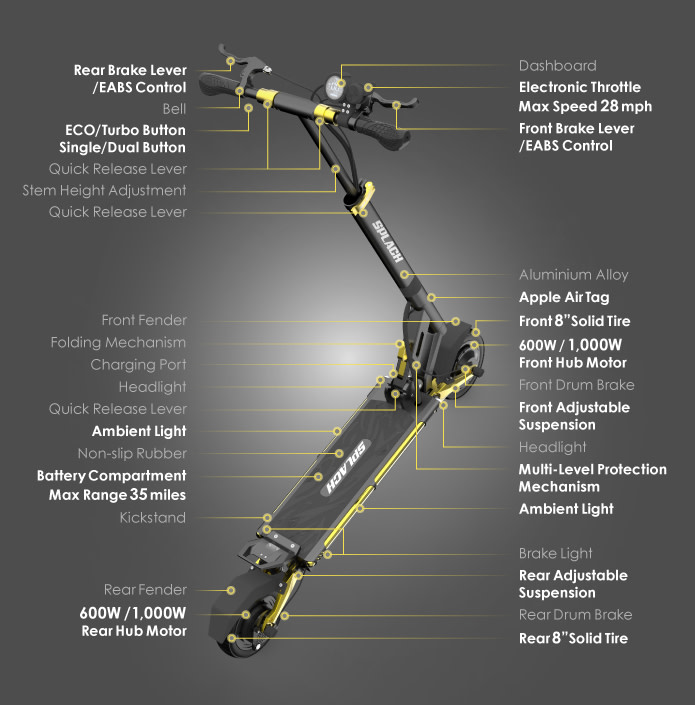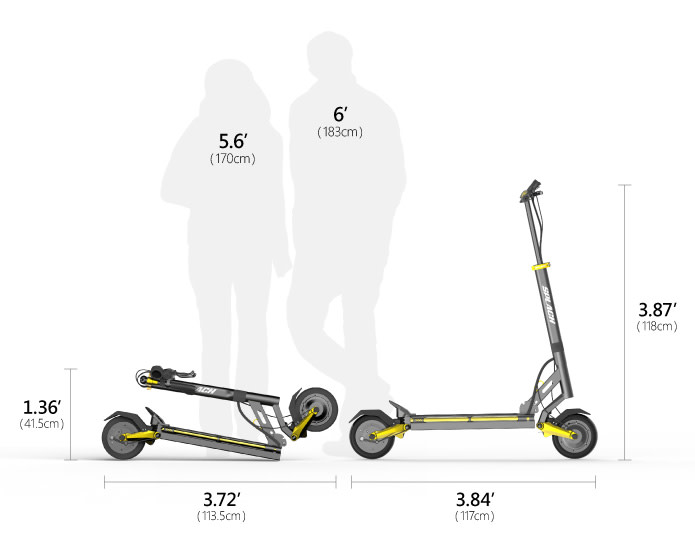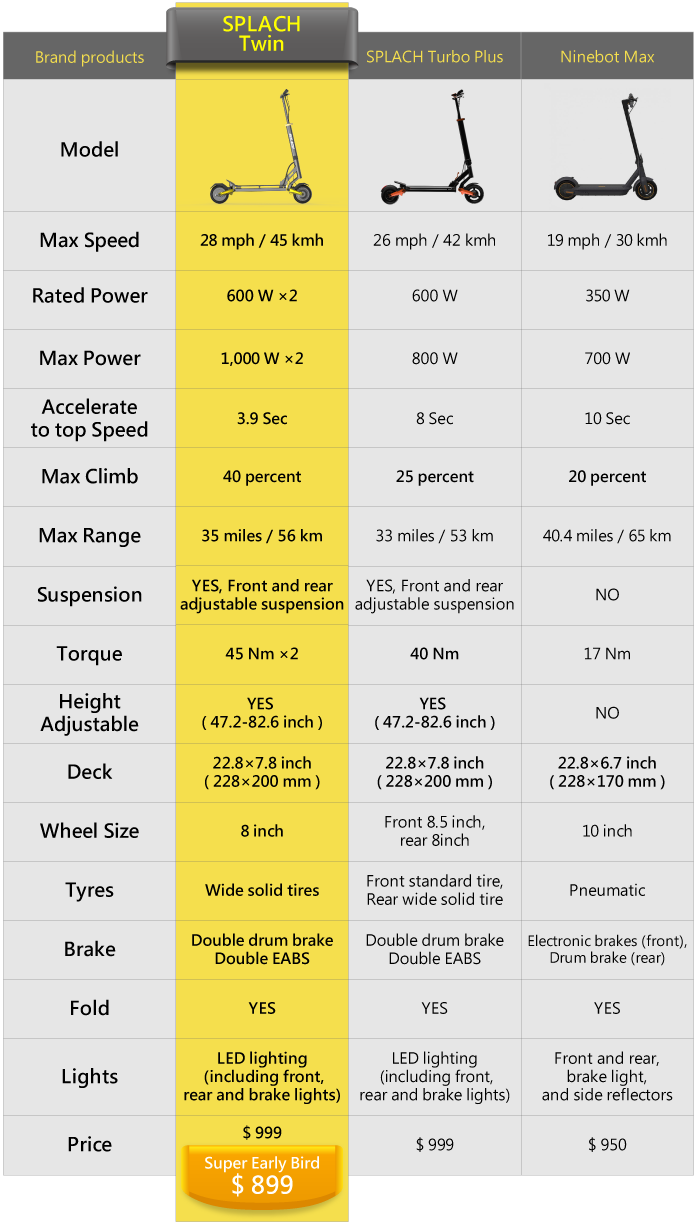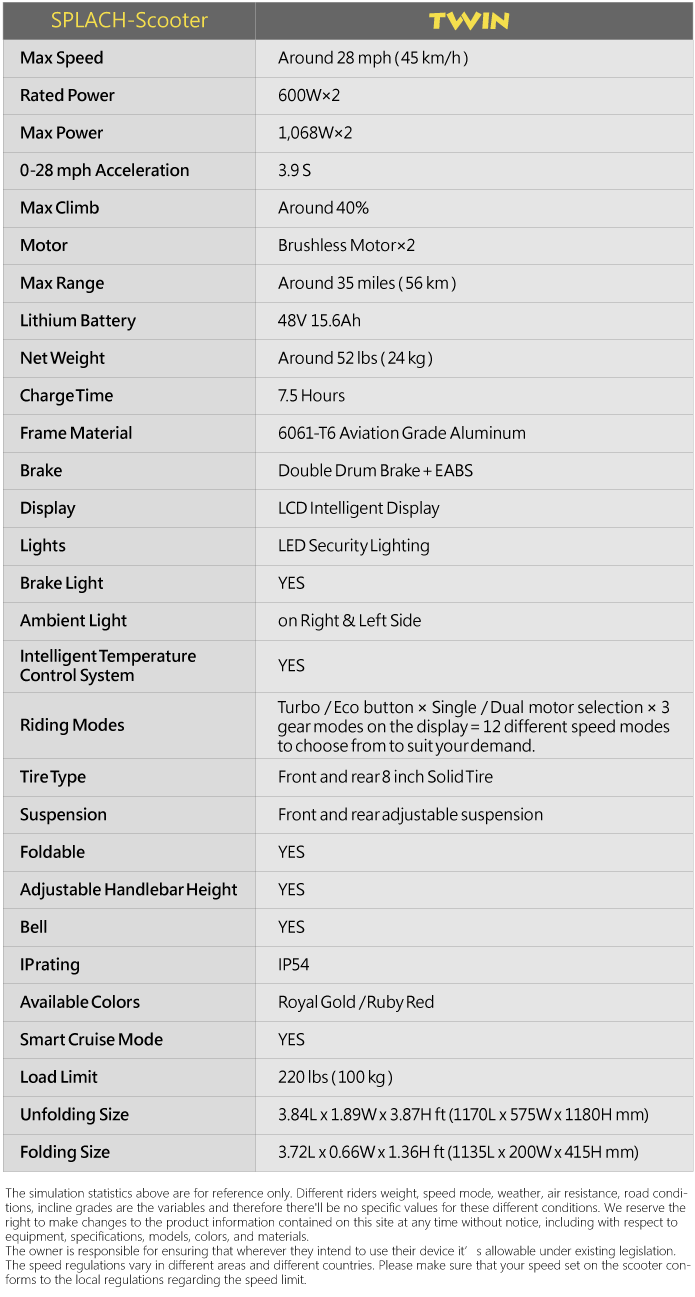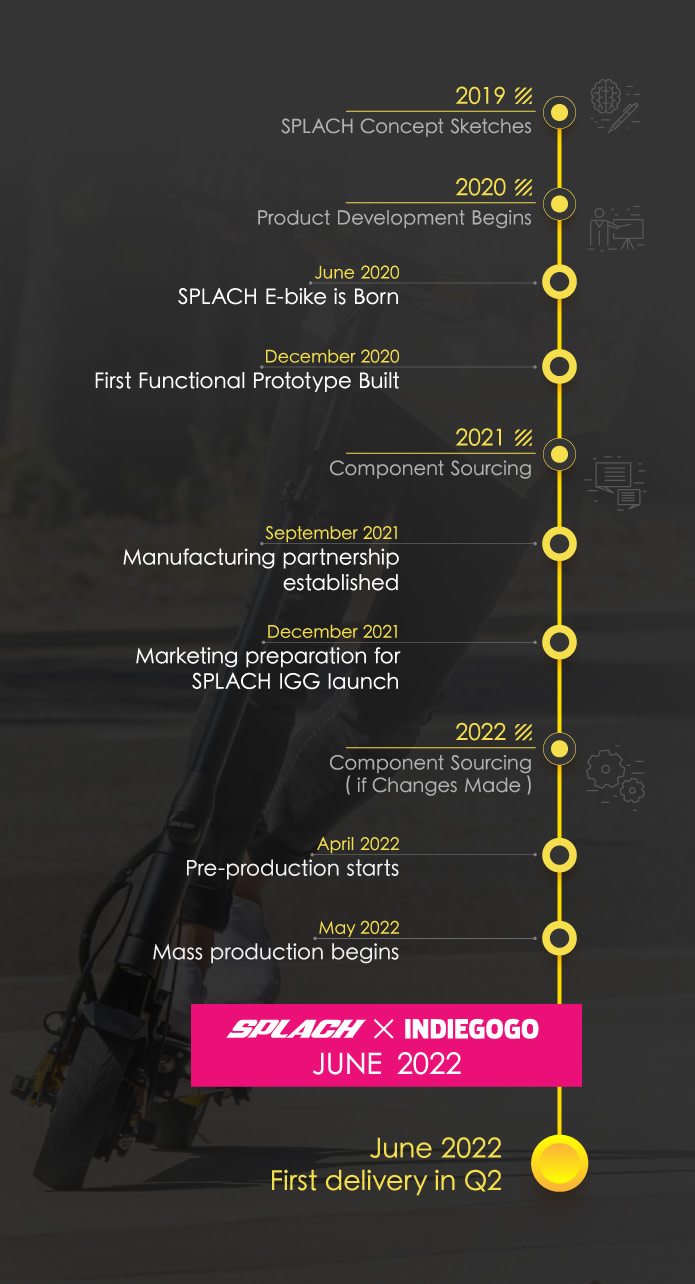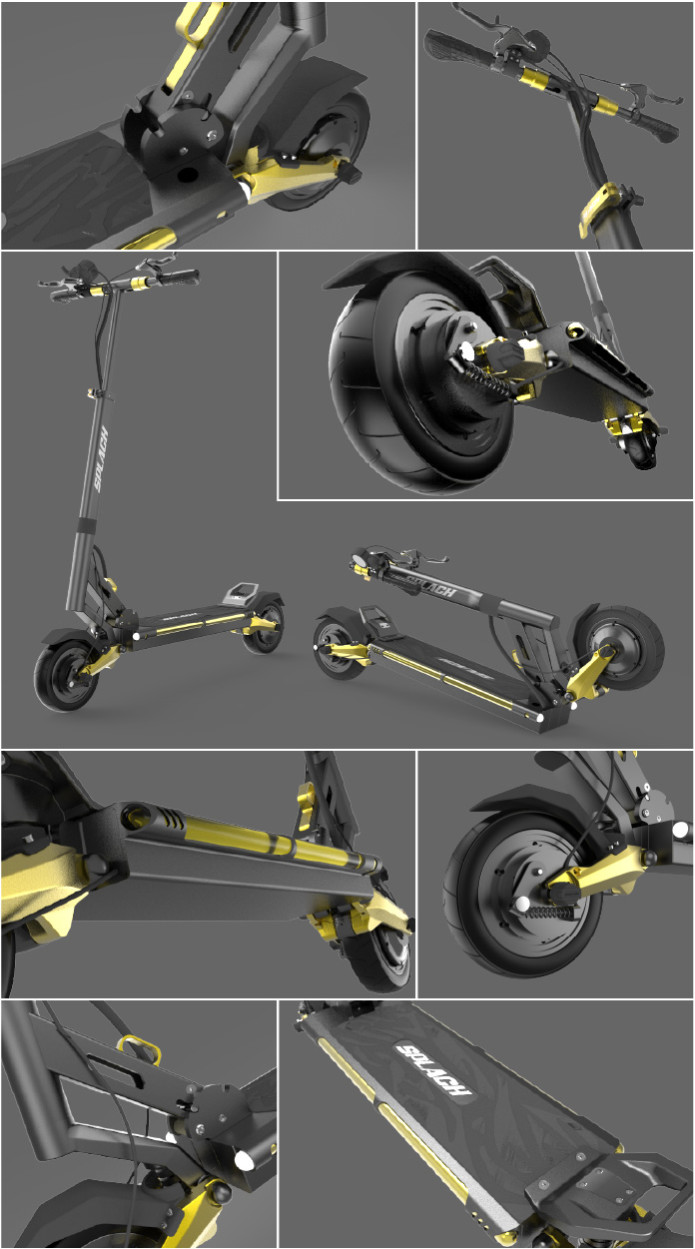 After launching a couple of projects of escooters, we've collected customers' feedback along the way and learned what's left to be desired.  Mighty power, comfy suspension, and good for commute without being heavy.  This is what riders want but mostly they can't be achieved in one single scooter.  SPLACH as always wants to be different and bridge the gap between an off-roader and a commuting scooter. SPLACH TWIN is built to combine the advantages of them both.  The ride will be empowered with dual motors to amplify the fun and exhilaration.  Most importantly, through the optimum setting of speed mode, it's also competent to be your reliable commuting scooter.  With the costs in everything from gasoline, transportation to commodities skyrocketing, we hope to bring you a micromobility device that's not only useful, and practical but also playful in a budget-friendly deal, helping more and more to enjoy this revolutionary lifestyle in an affordable way.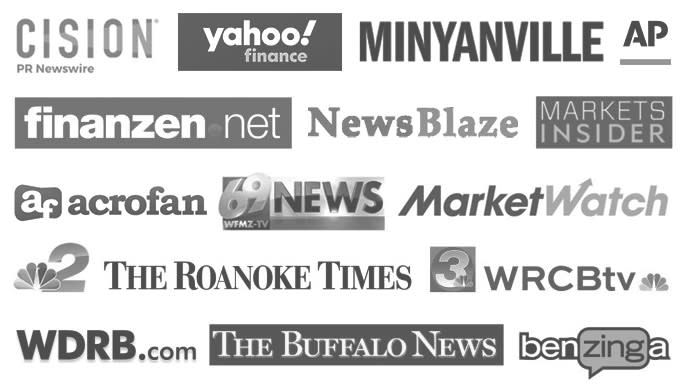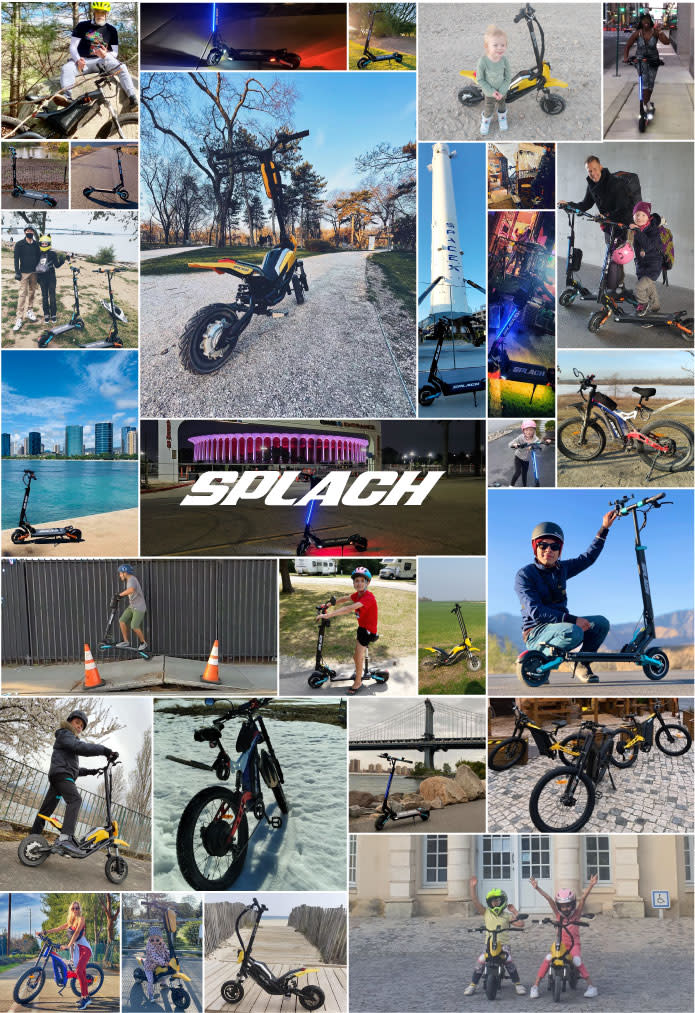 Not only are we making a brand and electric vehicles, but we're also building a big family to have members joining in to create a rider-friendly environment to expand the use of green gadgets made by SPLACH and have fun together.
Our family members are happy riders that ride SPLACH for commute and for leisure, exploring the world in all kinds of adventures without limit. Tangible testimony are these happy & content smiles!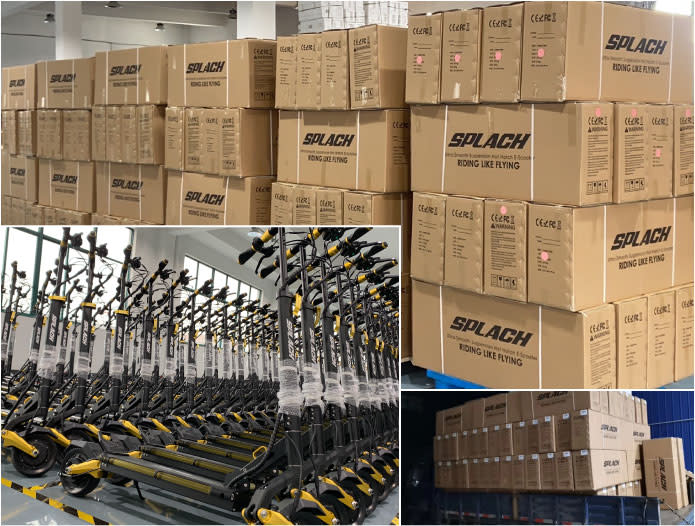 SPLACH has completed the production of TWIN, and this means that there'll be no long wait after you place your order.  We're dedicated to fulfilling your needs and demand and seeing you receive your order with joy is our top priority.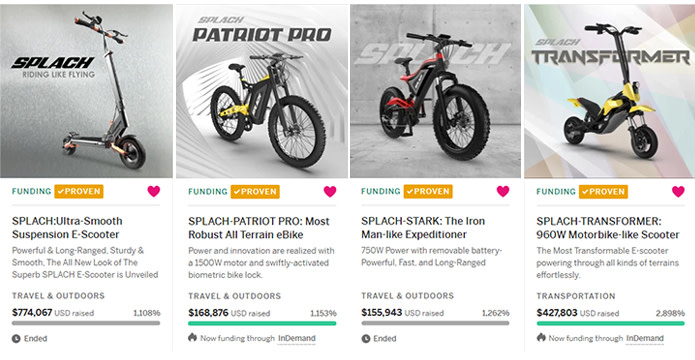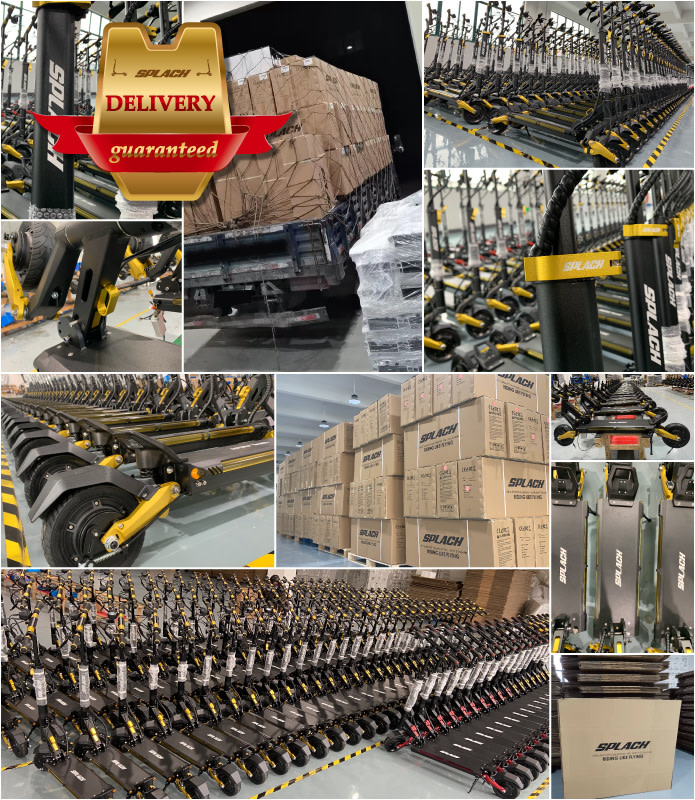 We've made it from our very first campaign and will keep on fulfilling the mission for you all. So far, we've successfully delivered 2000+ orders from our 4 projects. With the Trust-Proven Badge, it means that the consistent fulfillment of shipping from the previous campaigns of SPLACH is recognized by Indiegogo.  Delivery is guaranteed as always.

SPLACH ships worldwide but shipping cost varies for different areas.
Stock is available at our West Coast warehouse in the USA. Once the order is confirmed, delivery will be made within 14 days for our domestic backers.
For those in the EU, goods will be arranged from our factory in Asia either by sea or via the Trans-Asian Railway.
If you're new to Indiegogo, a crowdfunding platform, please rest assured that our team guarantees 100% delivery for every purchased perk.
Extra shipping costs will incur for remote areas like Alaska and isolated islands like Hawaii in the USA.  The exact shipping cost will depend on the shipping address.  Delivery within 14 days upon order confirmation doesn't apply here.

We will be starting shipping in June, 2022.  Shipping time for backers other than those from the USA will vary.  We'll keep you posted on the progress and shipping status.

A majority of dual motor scooters on the market are regularly over $1000 and some are even up to $1700.  SPLACH wants to be different to make our high-quality product more accessible to the public, bringing much more fun to your life.
By backing SPLACH TWIN now, you'll get the best deal with a great discount offer to save $800 and get to ride away on this terrific dual motor scooter for the whole summertime.

SPLACH has been a remarkable creator of stylish, practical, and eco-friendly vehicles which are ideal substitutes to cars and other means of transport.
SPLACH was established in Los Angeles and Taiwan by passionate entrepreneurs. Dennis, the CEO of SPLACH, is committed to designing products that fulfill customers' needs. Graduated from USC, he's well familiar with the US market. Born in Taiwan, he precisely maneuvers state-of-the-art technology in producing high-end e-scooters. With his and the whole team's great ambition and devotion, more advanced items are still to come!