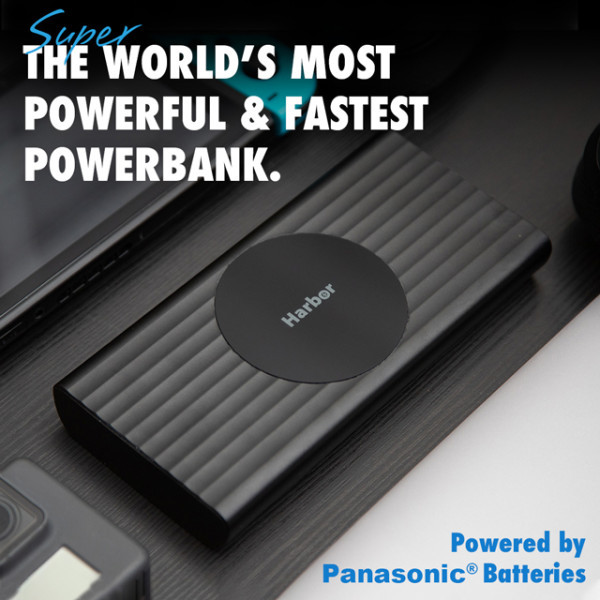 SUPER
$48,025
raised out of
$77,500
Concept
World's Fastest Charging 100W PD w/ Wireless | 26,800 mAh Huge Capacity | Powered By Tesla Batteries
Story


SUPER" is the epic all-in-one powerbank for all your charging needs. It is the king of instant power!
It has two of the highest 100W & 65W Input / Output USB-C PD ports for starters. Then, in spite of being super compact and lightweight, it also has two 22W & 18W USB-A QC 3.0 ports and one 10W built-in wireless charging pad. So it can charge 5 devices at the same time with universal compatibility.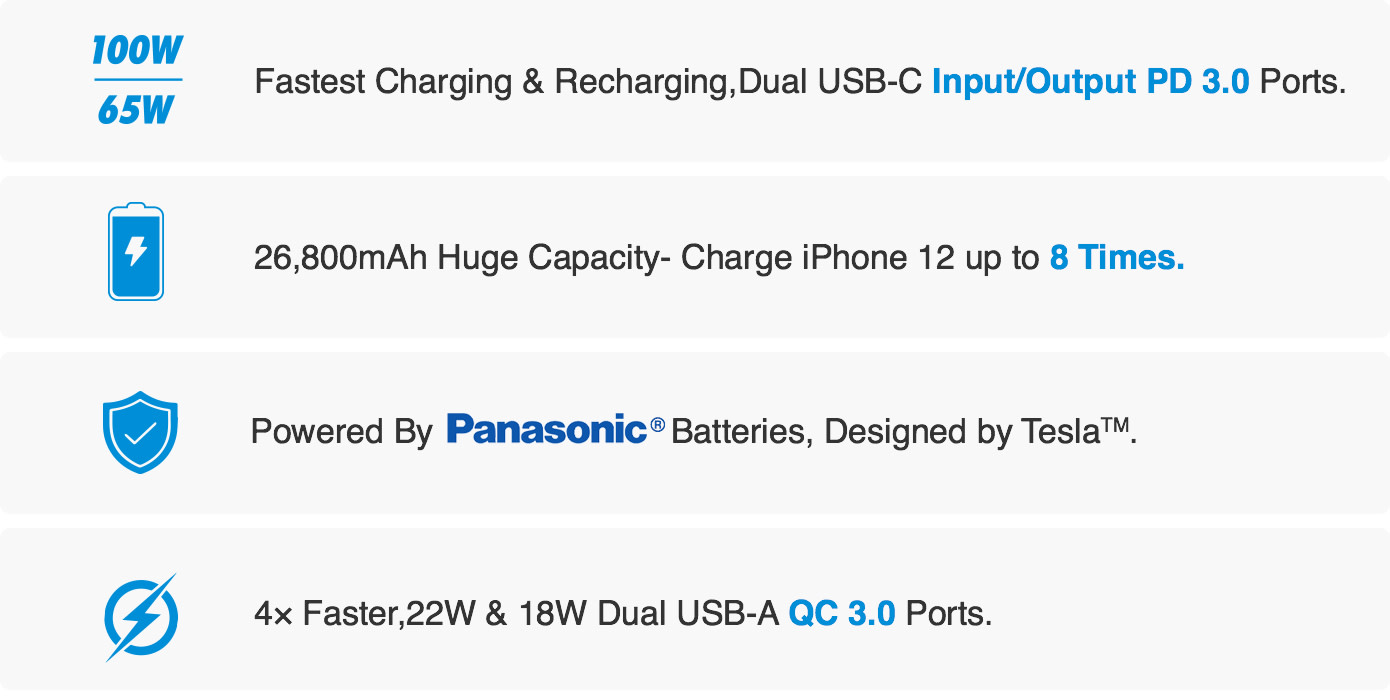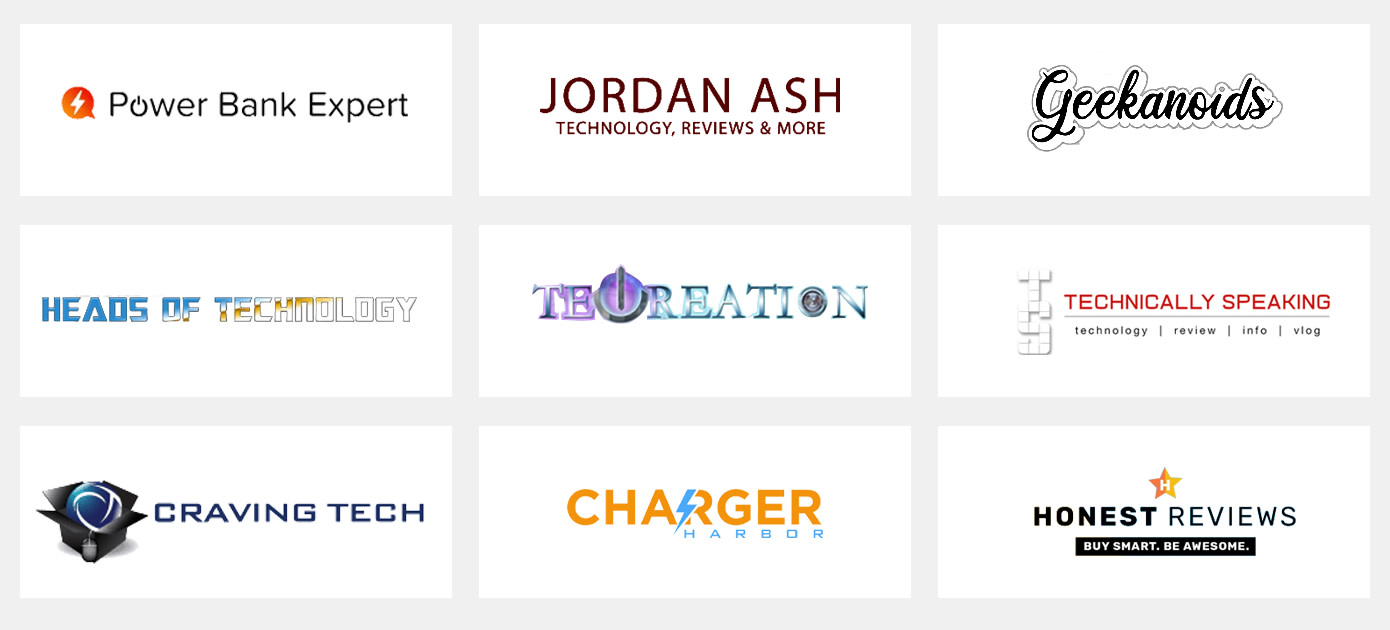 Review Video by OSReviews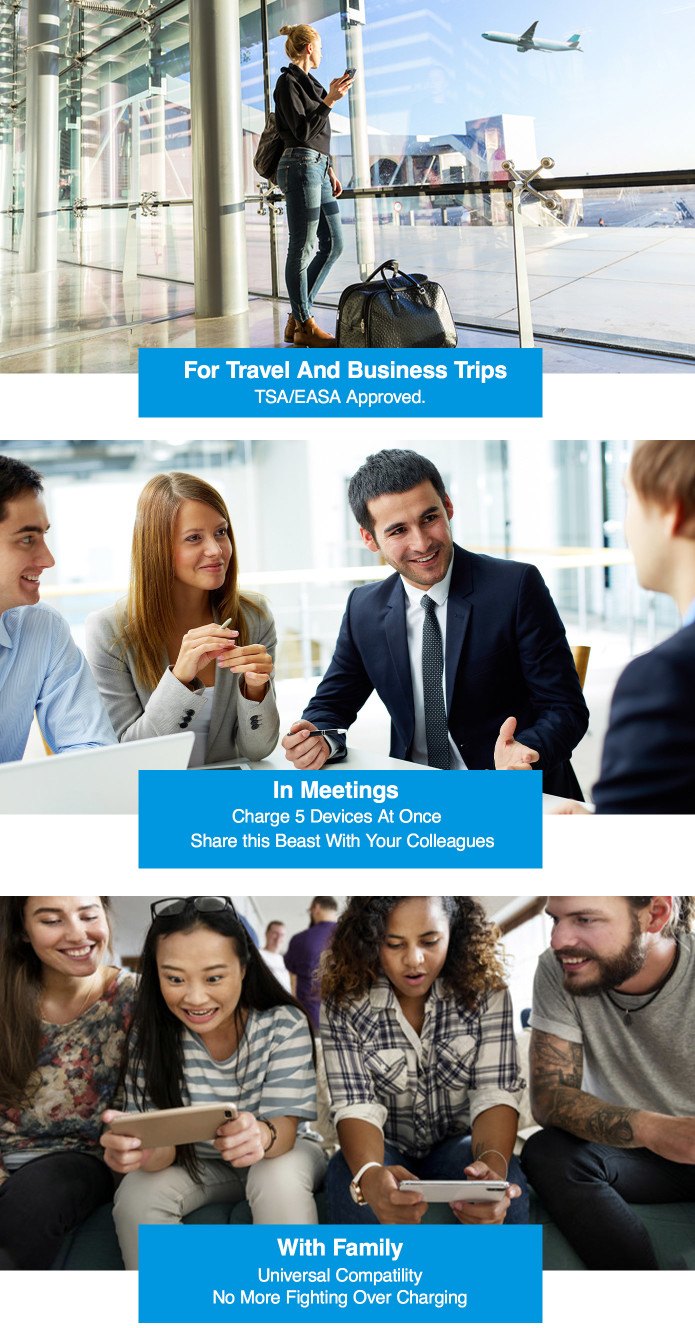 SUPER has world's highest 100W  & 65W USB-C PD 3.0 output. Those unrivaled PD ports make SUPER has highest PD output among powerbanks while most of the competition struggles to even reach single 60W.

With the 100W USB-C PD port, SUPER can charge your devices that require a high input, such as MacBook Pro 16″ or Wacom MobileStudio Pro 16″, all at (100W) top speed.  SUPER charge MacBook Pro 16″ (100Wh total) from 0% to 80% in 1 hour only.

SUPER has more of everything! It has not only 1 but 2 USB-C PD ports.  The 100W and 65W USB-C PD ports of SUPER enable it to charge 2 MacBook Pro 13″ (61W) at top speed(65W each). These PD ports make SUPER the highest PD output in the world of powerbanks, given that most of the competition struggle to provide even a single 60W port.

SUPER has 2 industry-leading powerful 22W & 18W USB-A Qualcomm Quick Charge 3.0 ports that support all major fast charge protocols including Apple, Samsung, HUAWEI, Vivo, Oppo and OnePlus.
SUPER charges your smart devices 4 times faster than others.
But what if you forget your cable?

Don't worry! SUPER's 10 W wireless charging pad charges all compatible devices quickly and cable-free!

SUPER's 10W no-mess, no-fuss wireless charging output has a greater capacity than most smartphones require, e.g., 7.5W of iPhone 11, and it charges 1.5 times faster than most wireless charging pads, which is way faster than you could expect!

To recap some of SUPER's outstanding features: it has not only has 2 USB-C Power Delivery 3.0 ports but also 2 USB-A ports and even a wireless charging pad. SUPER can charge up to 5 devices at the same time!
If you're wondering what kinds of devices SUPER can charge – the only limit is your imagination! Devices include smartphones, laptops, cameras, Nintendo switch, AirPods Pro, Tablet, Bluetooth Speaker and Wireless Mouse and the list goes on .
SUPER puts an end to family arguments and workplace stress because there is no need to argue over who gets to charge their device first, with SUPER you can charge them all.

Being the world's fastest charging powerbank would mean nothing if the capacity was tiny. With SUPER we are proud to say that as well as being the world's fastest powerbank, SUPER also has a huge 26,800mAh(99Wh) capacity.
So, how many times can SUPER fully charge all these popular devices.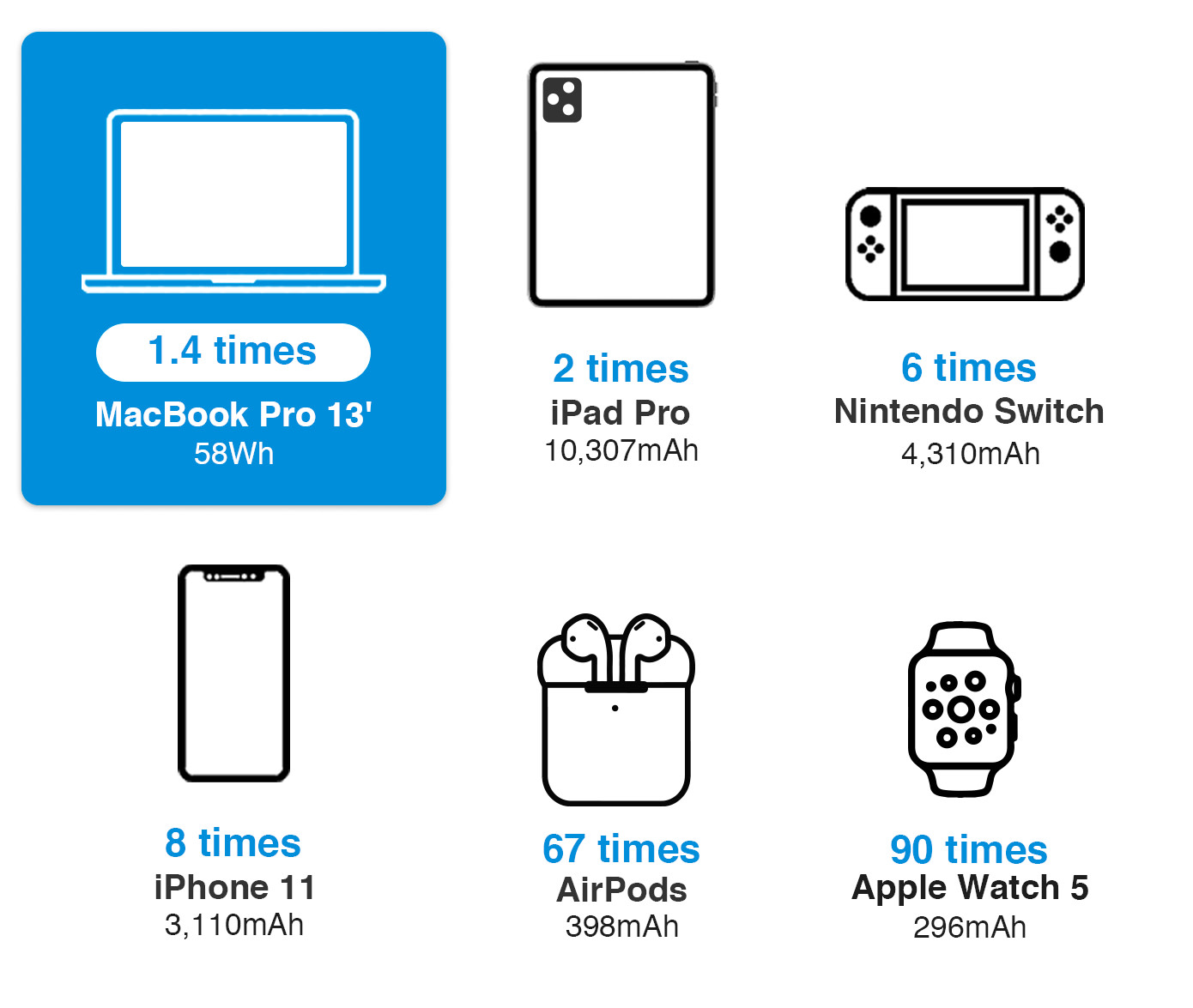 With SUPER's 26,800mAh huge capacity, your devices can be fully charged in multiple times.
But what if you still want to know the exact running time you can expect from SUPER for your devices?​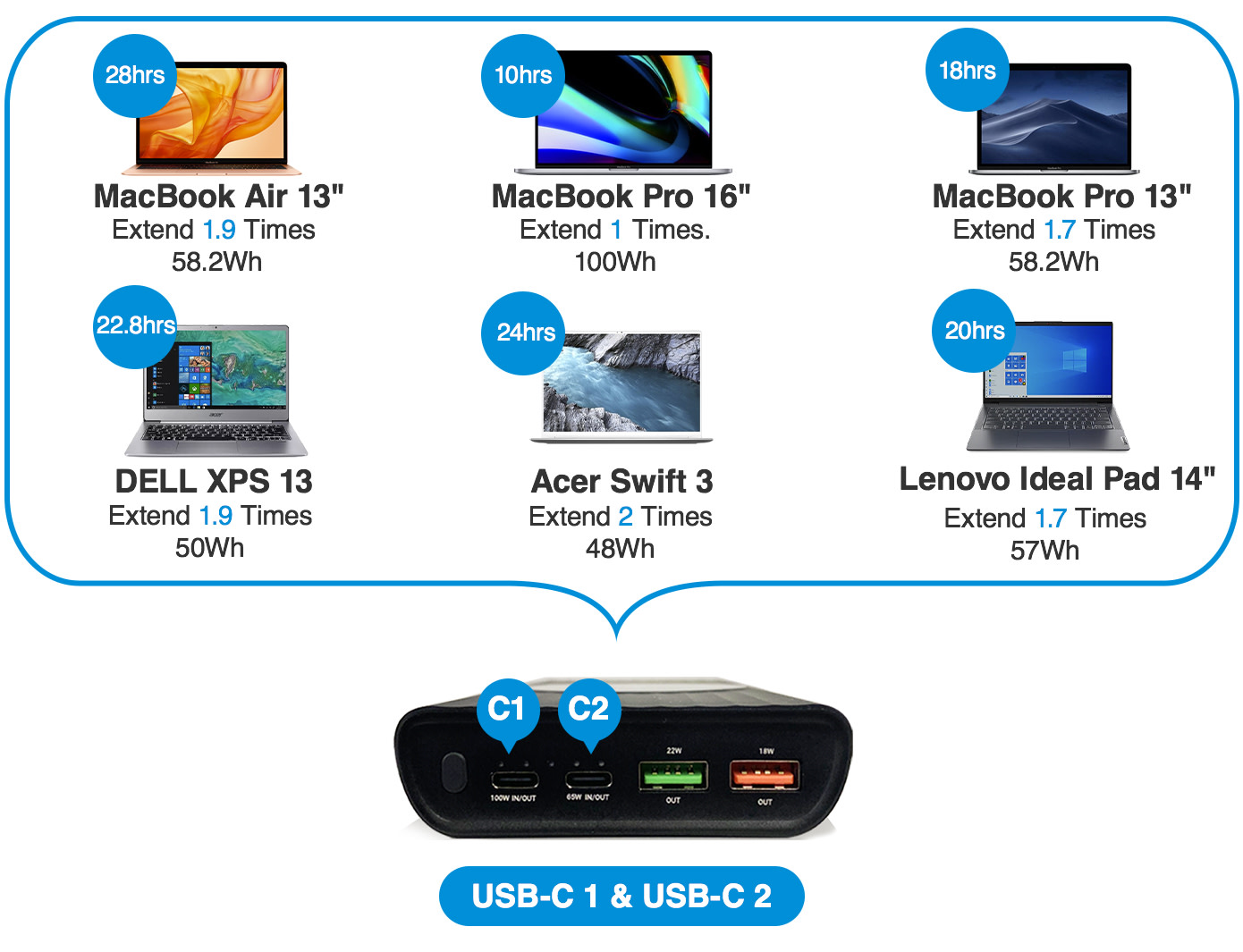 The mega 26,800 mAh capacity means SUPER can fully charge your iPhone 11 up to 8 times for close to one week of usage, or enable MacBook Pro 13″(58wh) to run for an extra 18 hours approximately.
So when you're out and about you don't need to panic about finding available outlets at a café or restaurant anymore! SUPER keeps your device working.

Nobody cares about a powerbank with a huge capacity if it takes forever to recharge.

Above all else SUPER saves you time. It can fully recharge in only 1.7 hours by using the 100W compatible cable and charger. It saves you 4.8 hours compared to the usual mainstream 18W input. And you can recharge SUPER using its 65W PD port while still actively charging a device via its 100W PD port.
But what about smartphones?

Rush hour for most people is the start of the day when you need all your devices ready to use. And not everyone has the 1.5-hour recharge of their laptop during rush hour. But the 10 minutes recharging time SUPER requires to top up your smartphone – that's do-able!
You can get full power on your iPhone 11 (3,110mAh) by recharging with SUPER in just 10 minutes! That's your busy day covered!

To save your even more time, SUPER's unbeatable combination of a 100W & a 65W USB-C PD port support pass through charging so you can charge your devices AND SUPER at the same time, through a single power outlet.
It's worth mentioning again – With the world's fastest charging & recharging speed, SUPER is the world's fastest powerbank.

Nobody wants to carry a monster size powerbank around all day. Amazingly, SUPER is pocket size.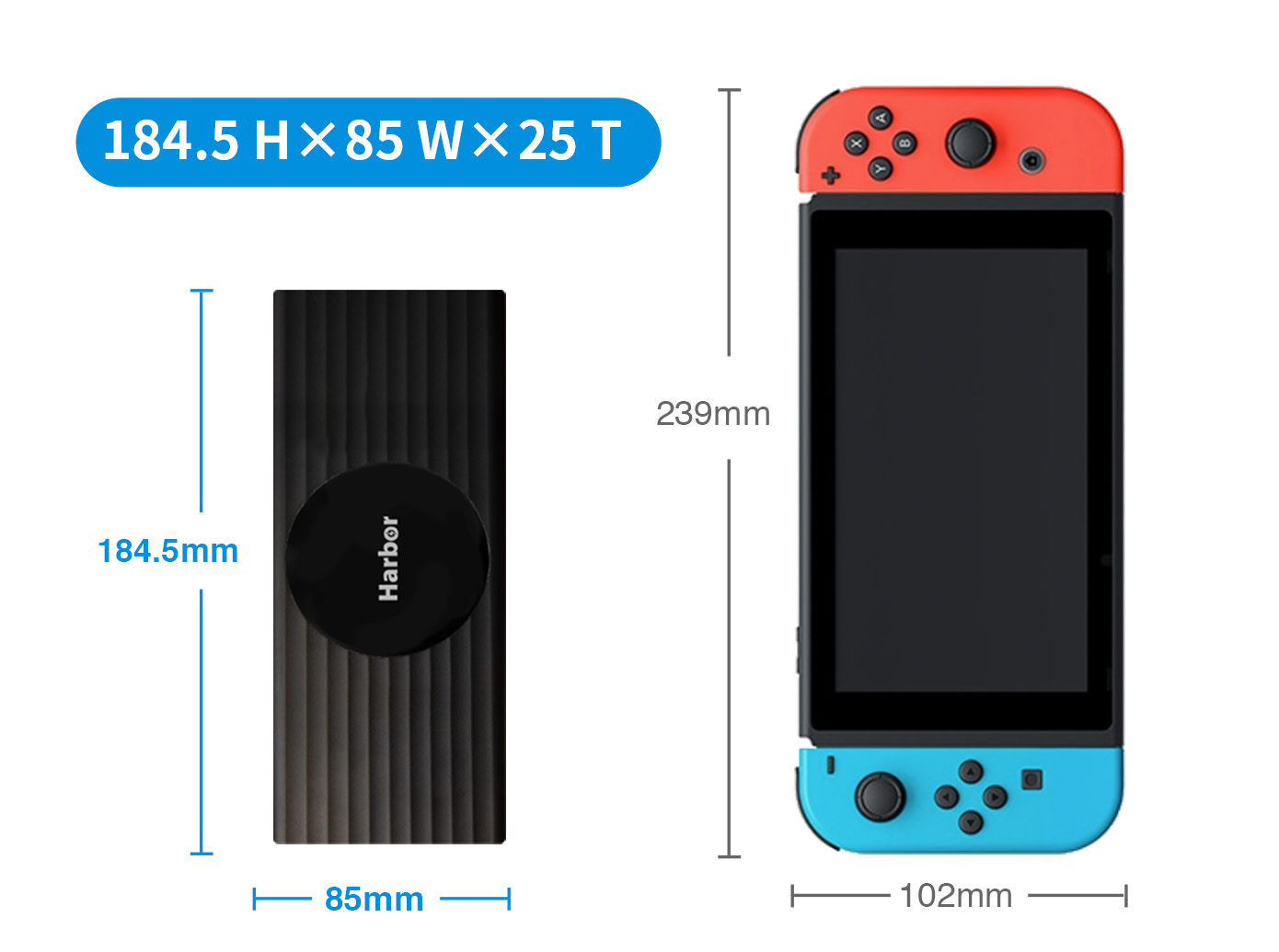 To To give you some perception of SUPER's compact size, it measures 184.5mm in length x 85mm in width x 25 mm in thickness(7.26"x 3.35″x 1″), which is about two-thirds of the Nintendo Switch. That means it's sufficiently compact for you to put it in your pocket or bag.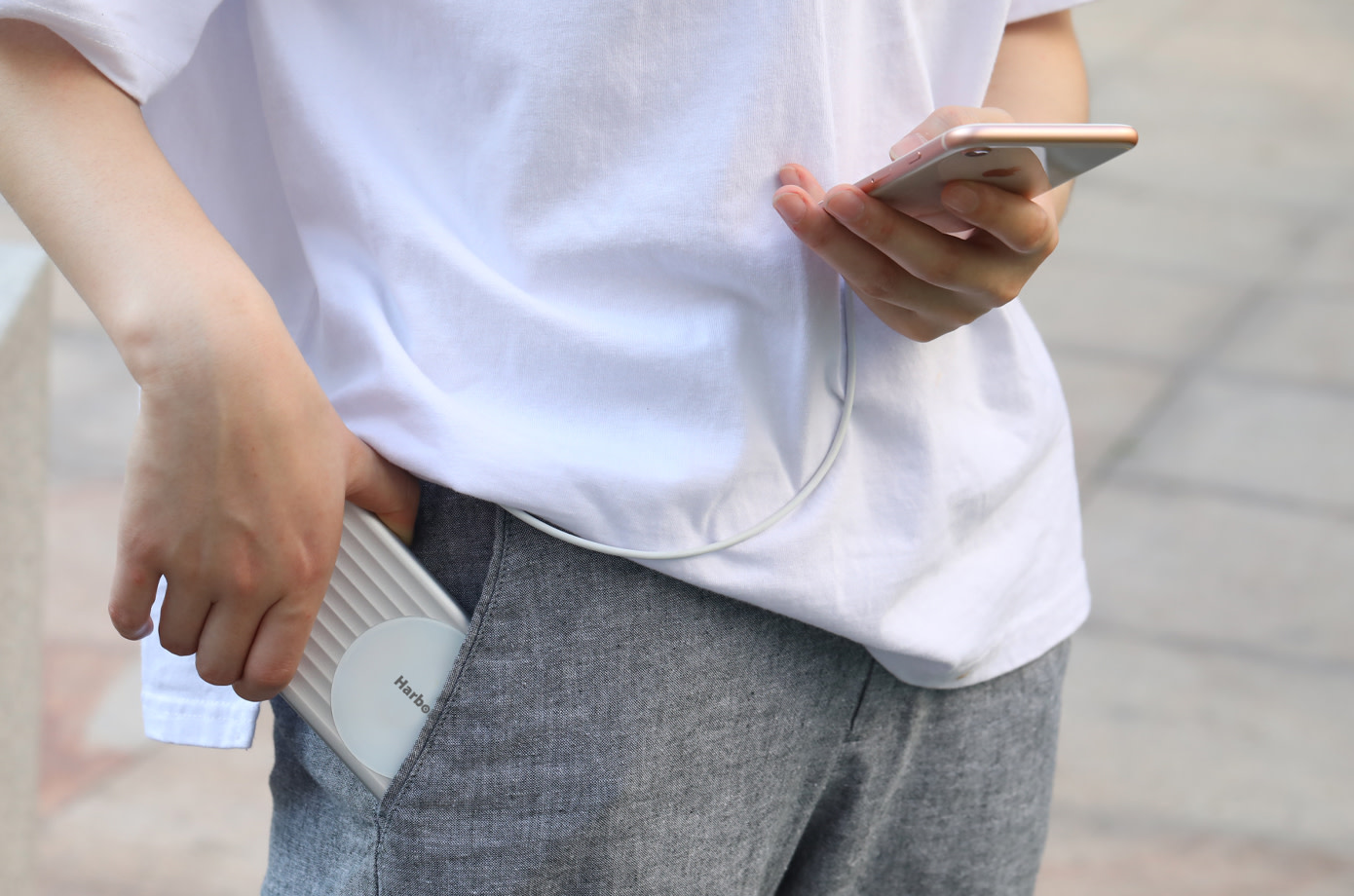 And being neatly pocket sized, with a huge recharging capacity, does not mean it's a heavyweight. SUPER weighs a mere 580g (1.28 lbs) only, which means it is genuinely portable for everyone!

The top-class quality of SUPER extends all the way to the high-quality Panasonic™ batteries that are incorporated in SUPER. These batteries are widely used in Tesla™ electric vehicles.
Known for being safety-oriented, these batteries not only extend battery life, they maintain a far higher durability than conventional powerbanks, which equates to far less power loss over a long period of use, i.e., 80% capacity remains even after 1,000 battery cycles.

Your safety is more than everything. So we use high quality material for both interior and exterior part with multiple protection.

We proudly offer a multi-protection guarantee for the safety of you, your devices and SUPER.
And all electronic products should be subjected to rigorous industrial testing quality products in order to achieve international certification, however many are not or do not pass. SUPER, however, has been quality tested for safety and reliability.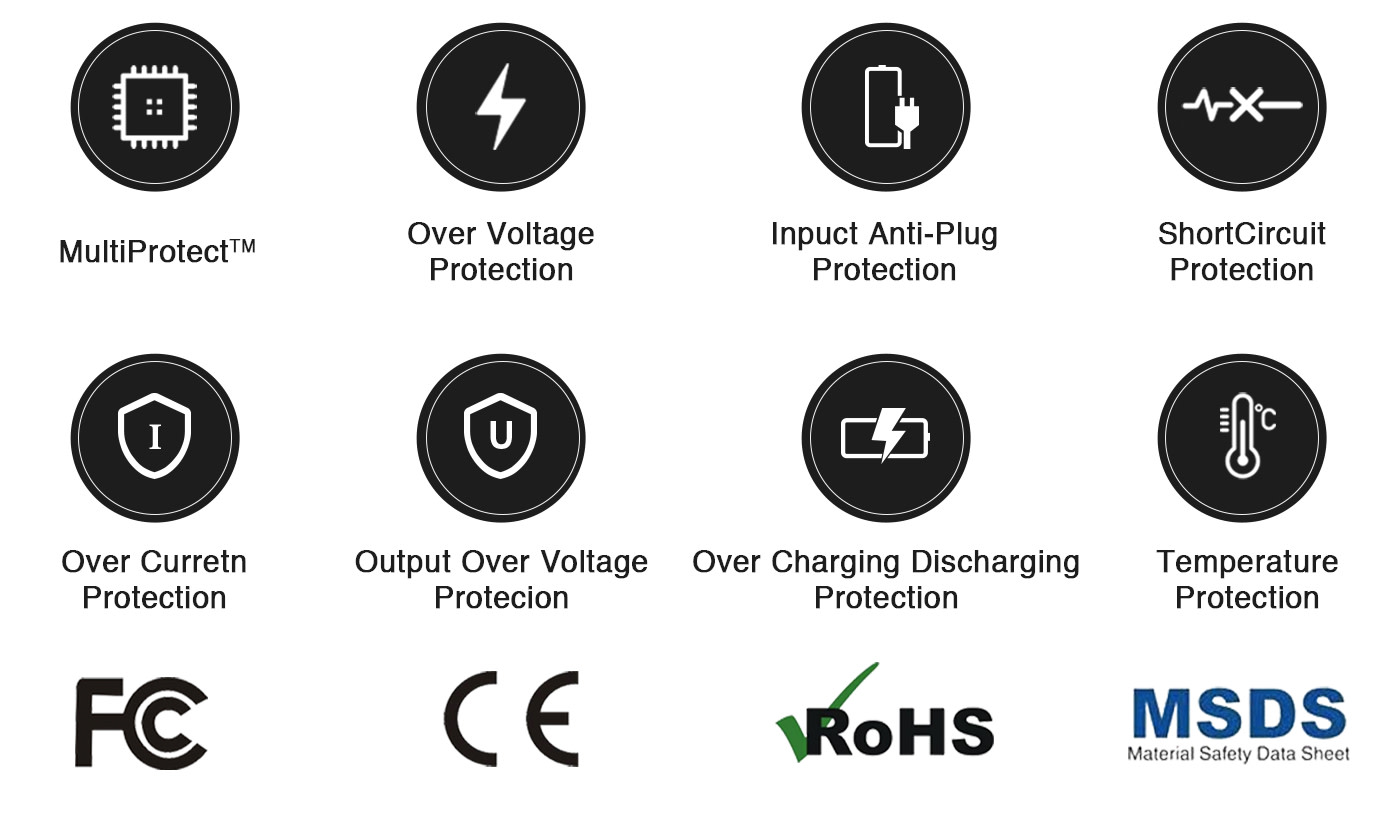 SUPER is made of aircraft grade aluminum which you will only see in the construction of aeroplanes and some select high-end luggage. This commitment to quality is what makes SUPER a stand-out in the market, for its incredible lightweight and intensely durable construction.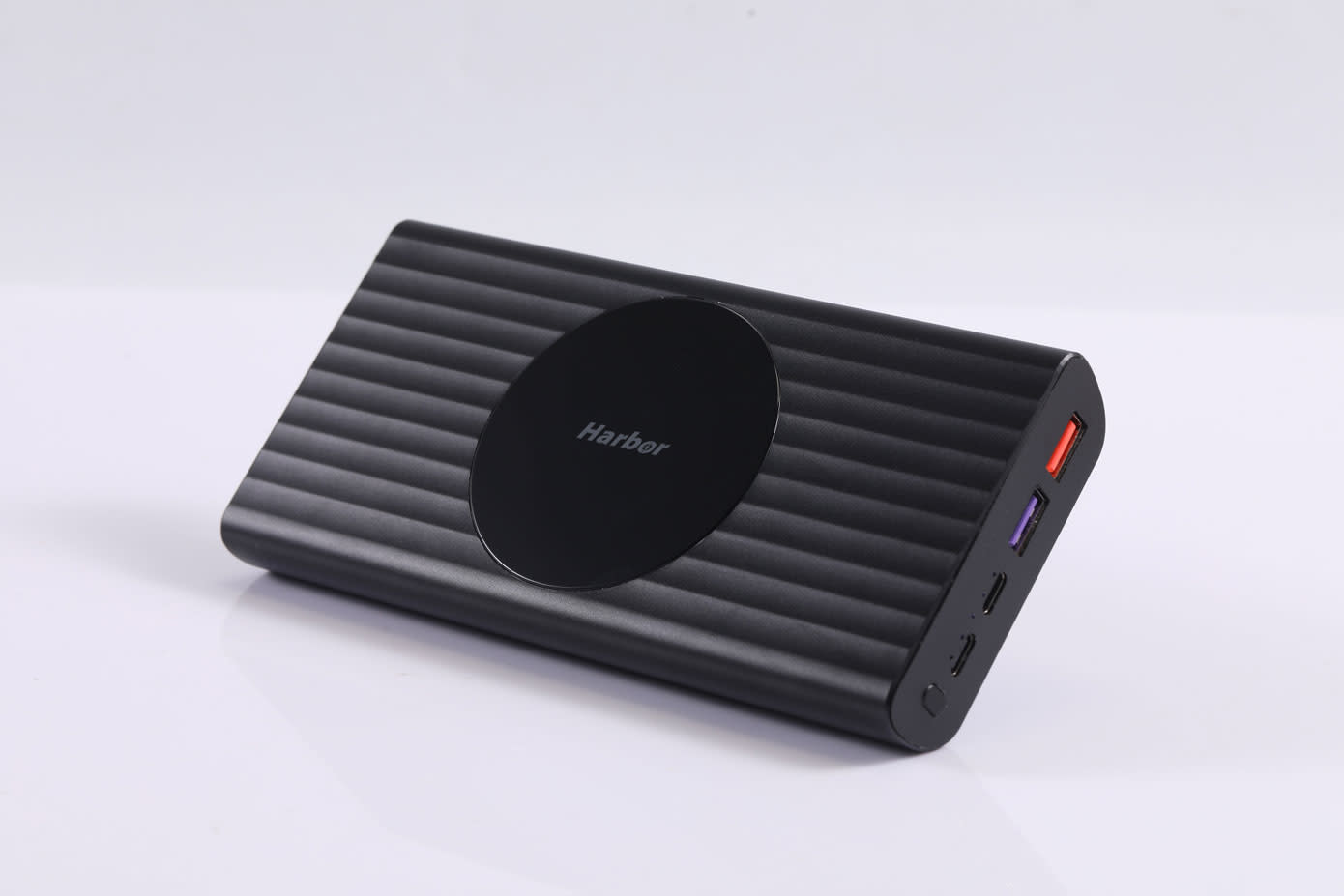 So how does SUPER blow the competition out of the water? Check this out.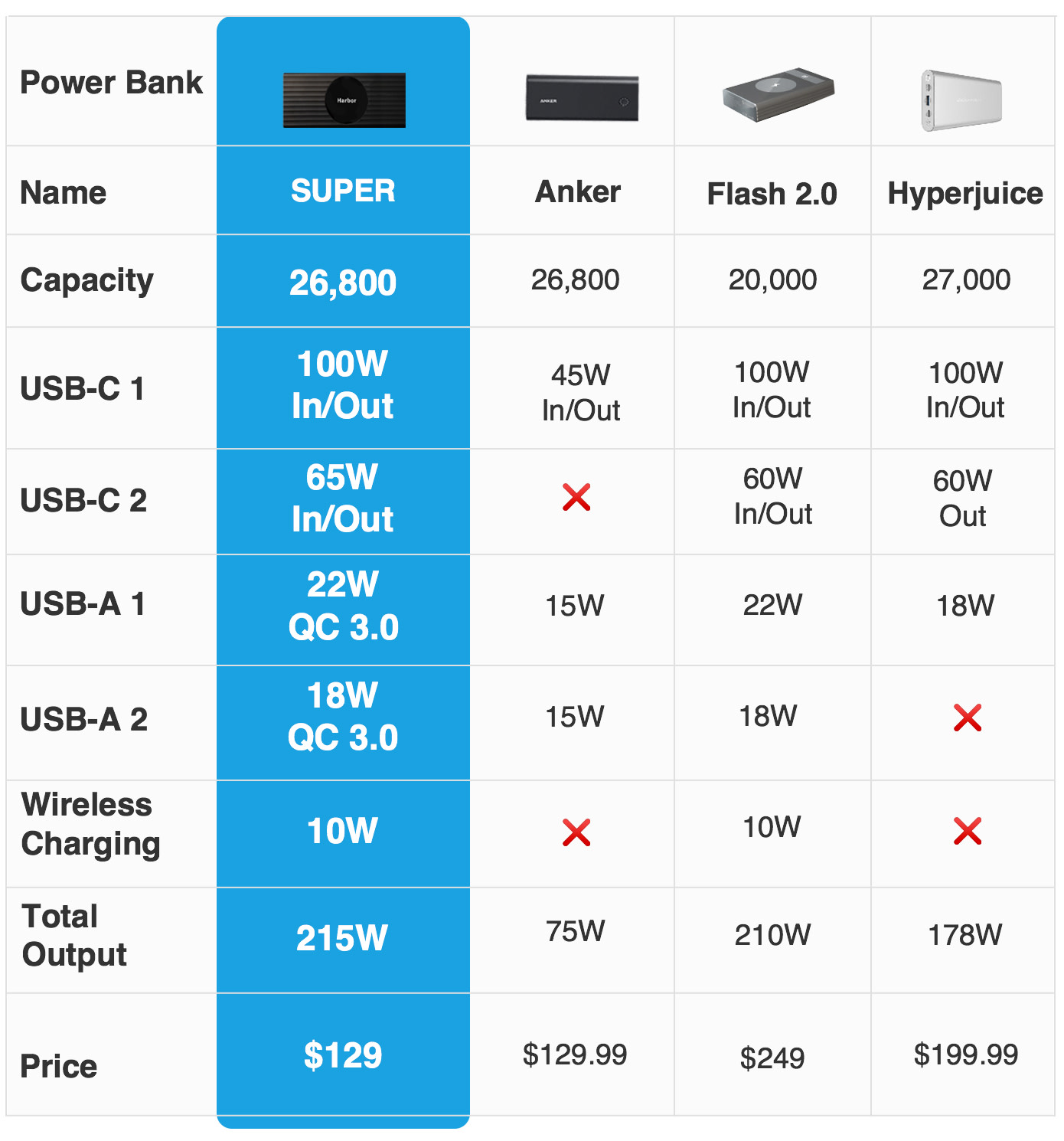 Even the most valiant of Knights needs to have the best horse! Now introducing SUPER's faithful side-kick, the ultra-compact 100W GaN charger for recharging SUPER.
SUPER 100W GaN charger has not only 1 but 2 USB-C PD 3.0 ports. It can charge 1 device by 100W output or 2 devices 45W output each.


The credit card size 100W GaN charger is 50% lighter compared to the MacBook 96W charger – it doesn't get more portable than that!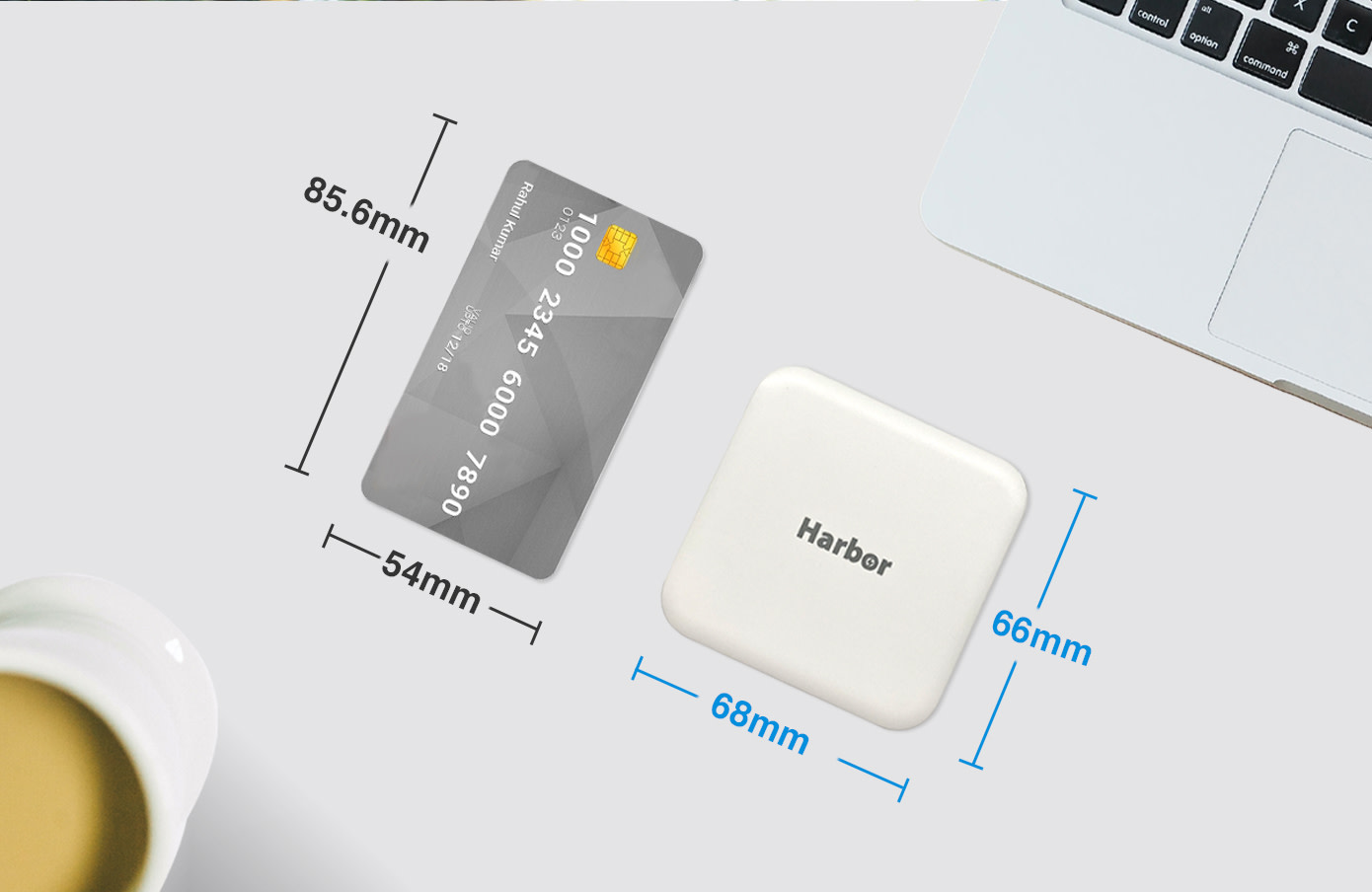 You can charge the MacBook Pro 16″(96W) at top speed just like using the Apple's charger which makes GaN a rare and much appreciated compatible tool!
SUPER GaN charger is clever in its own right – with two USB-C PD ports – so you can charge your laptop or smartphone with 45W output while recharging the SUPER with 45W speed.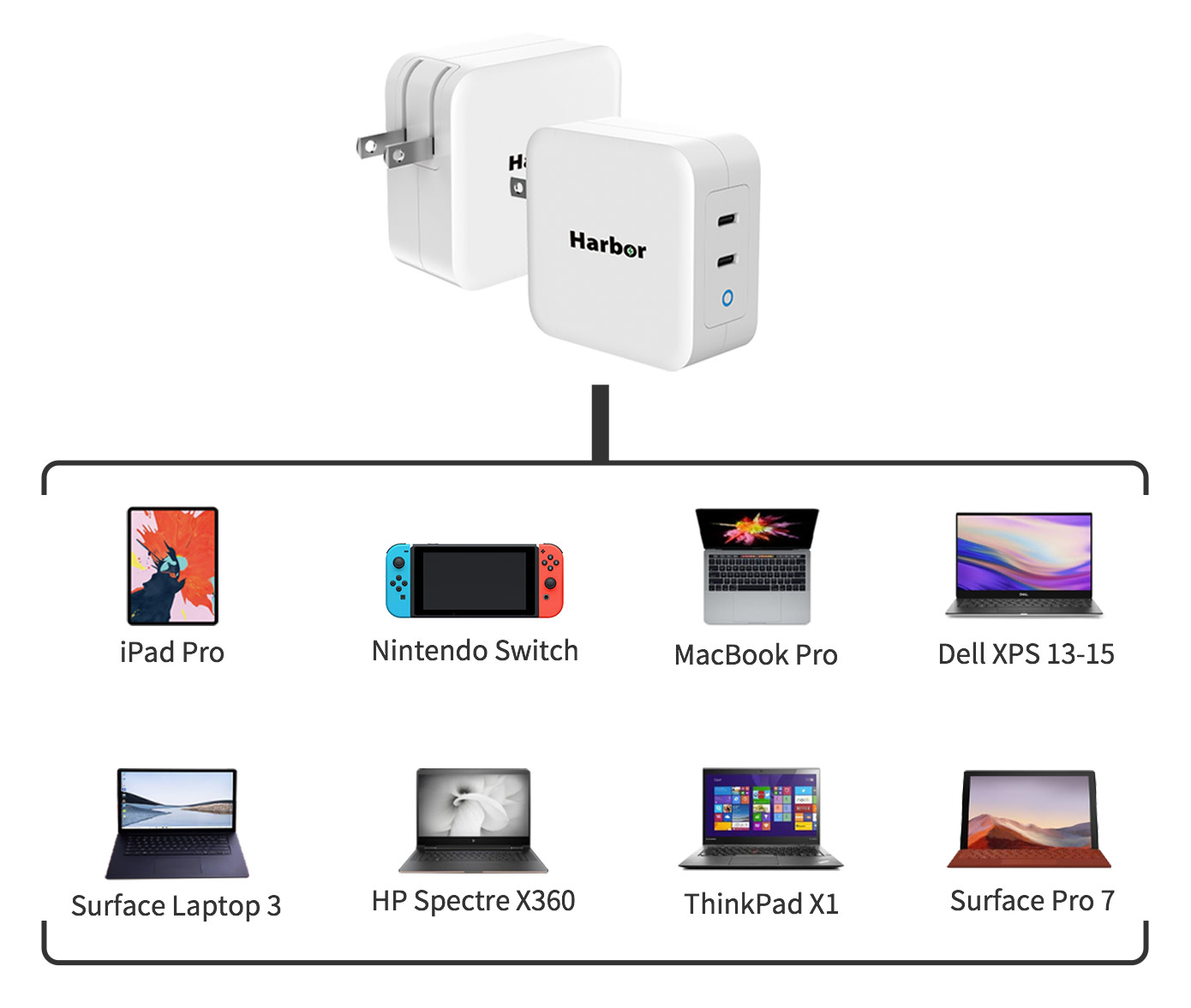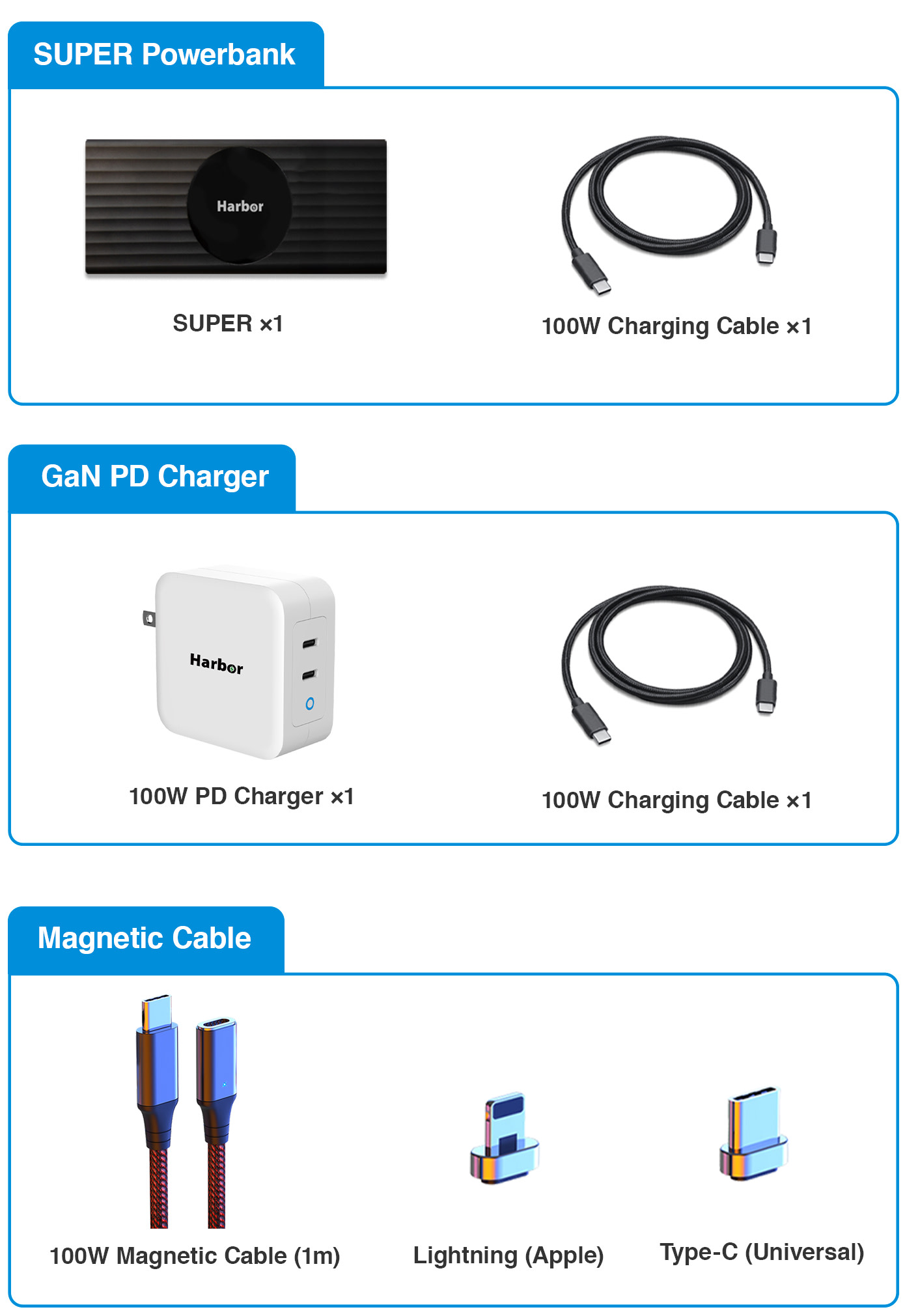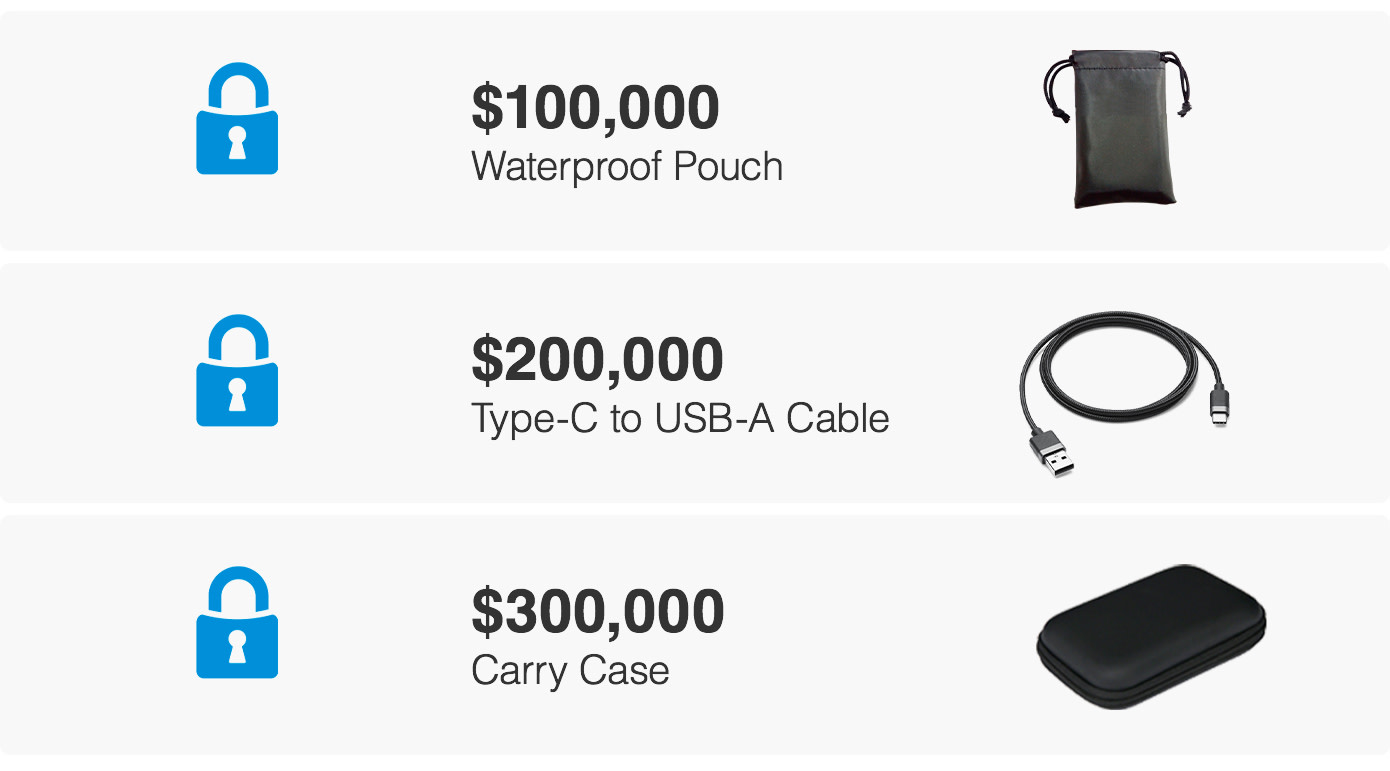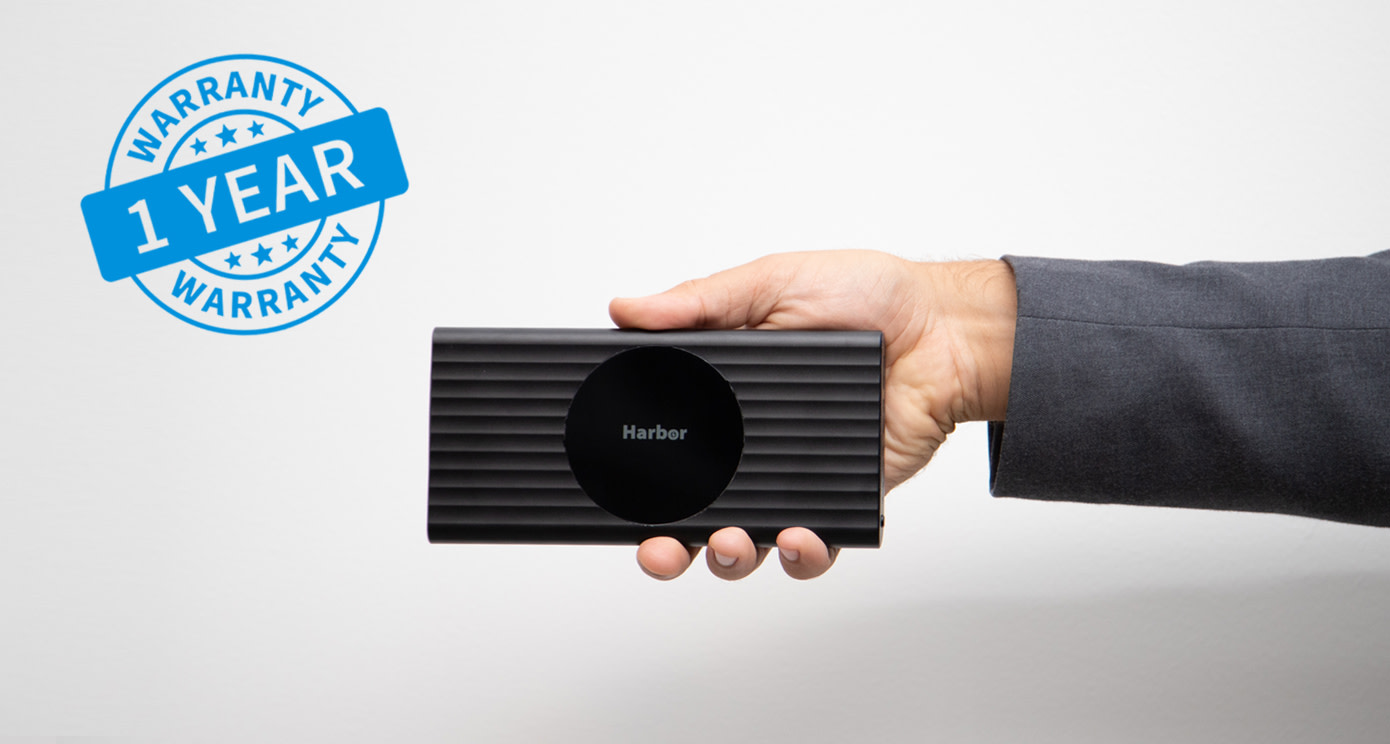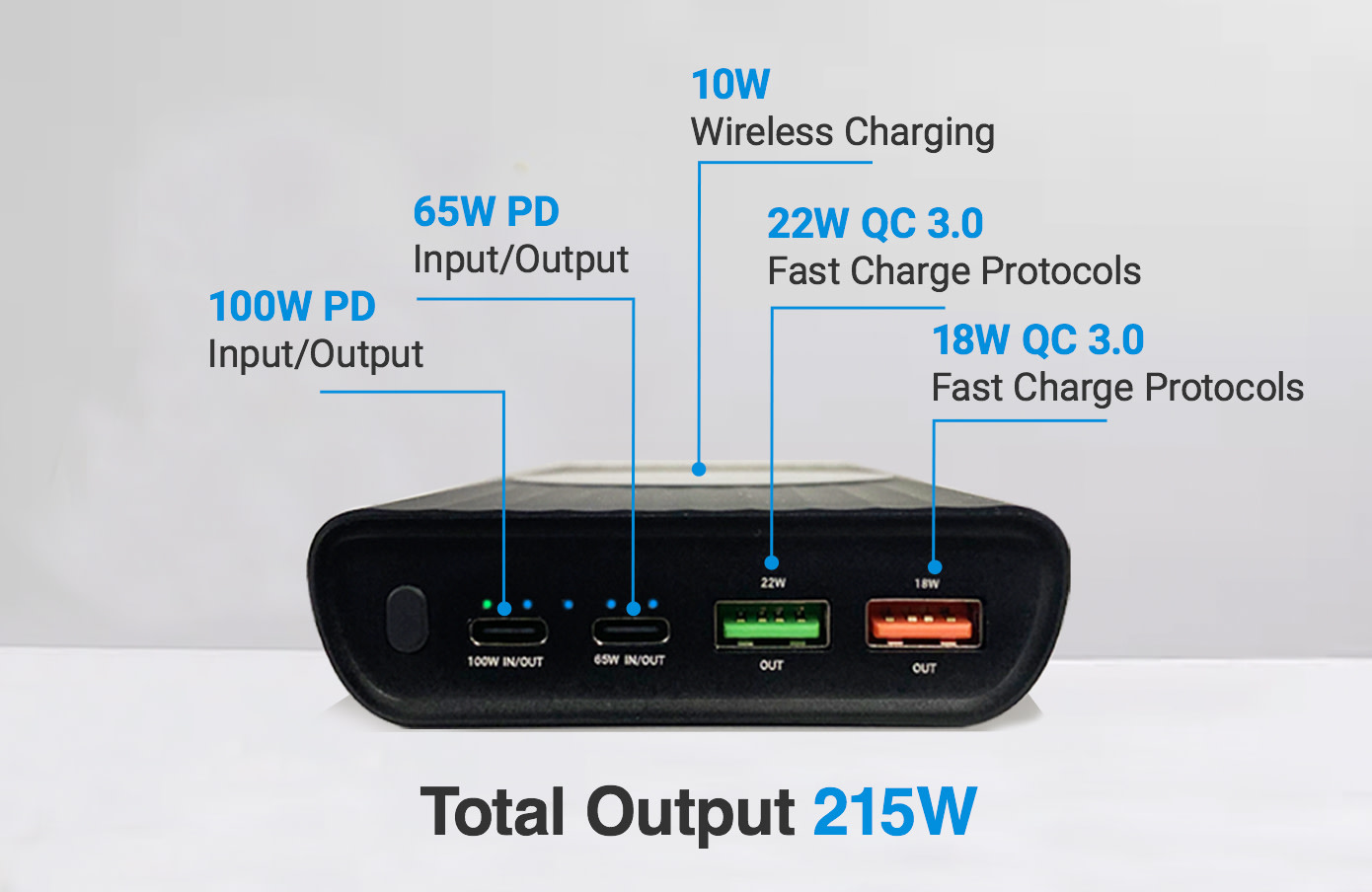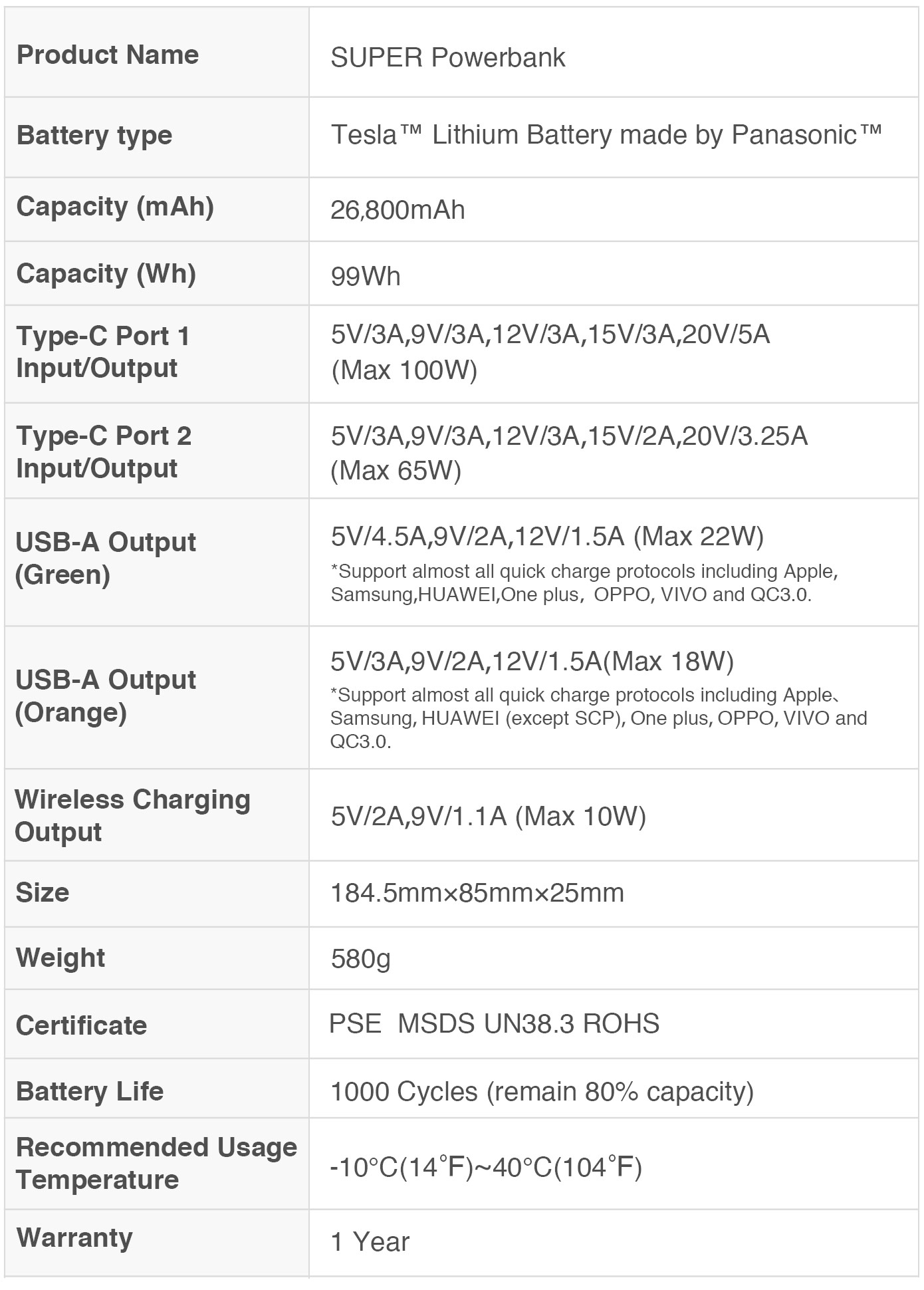 Here's how the math works. This chart shows SUPER's total output when charging multiple devices simultaneously.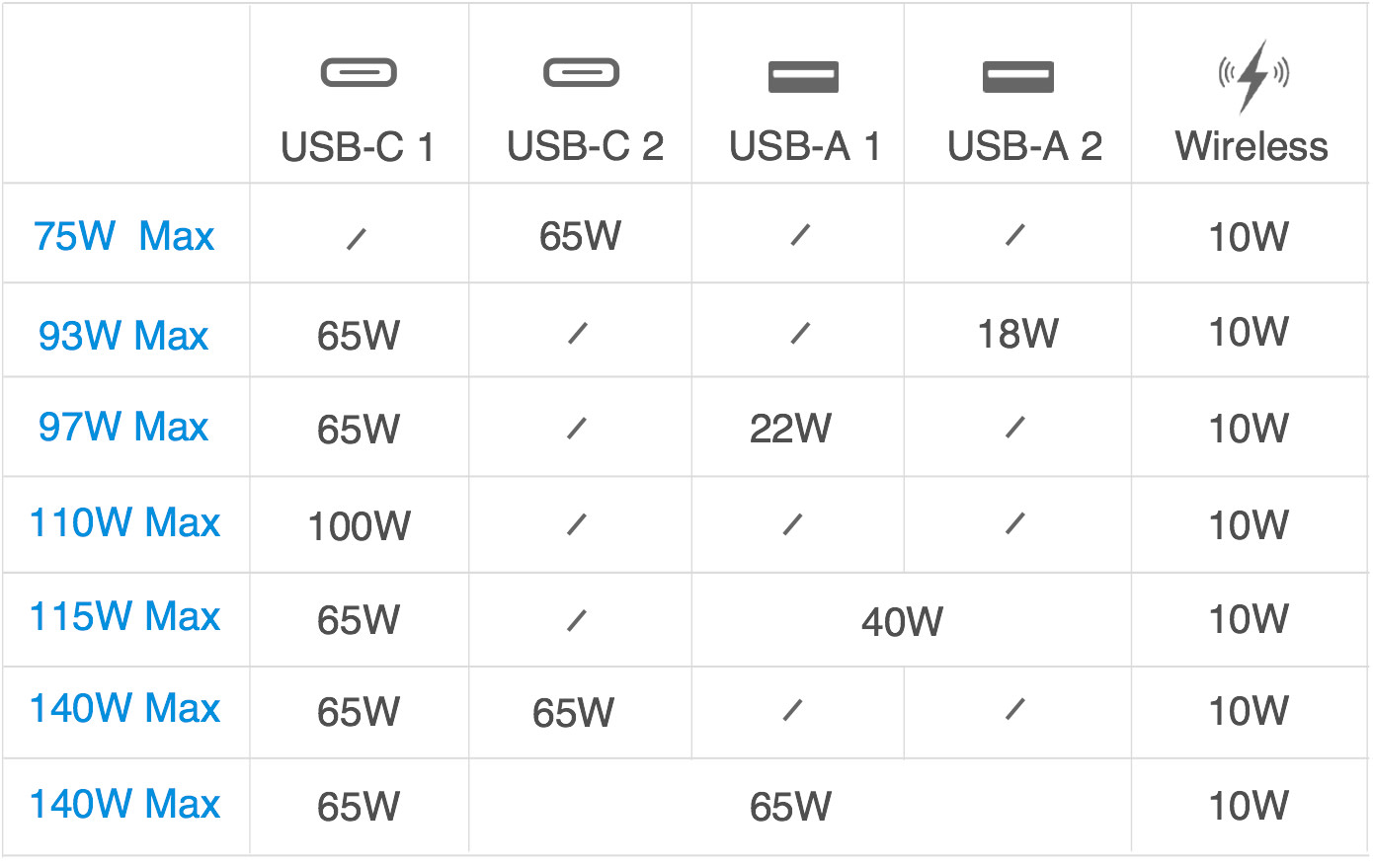 We designed SUPER, knowing full well the needs of our users because they are exactly the same as our needs! Like everyone, we also rely on communicating via our devices to stay in touch with colleagues, friends and family every day. Like you, we use Facebook, Whats App and watch YouTube videos when commuting.
We share the same frustration, of using our laptops in cafes, without being able to plug in anywhere. We don't want to wait for recharging, we want a reliable power bank that has unlimited power.
Probably like you, we have purchased multiple power banks over time – some too heavy to be portable, some too lightweight to meet our power needs and every single one lacking the fundamentals of power, capacity and speed.
So, to solve your problems we solved our problems and created SUPER – the world's fastest charger that is portable with longevity that only Tesla batteries can provide. It only takes 10 minutes to recharge so you can go out with enough spare power to fill an iPhone. SUPER ensures your MacBook can run for an additional 15 hours, and that your friends, colleagues, and family always have power.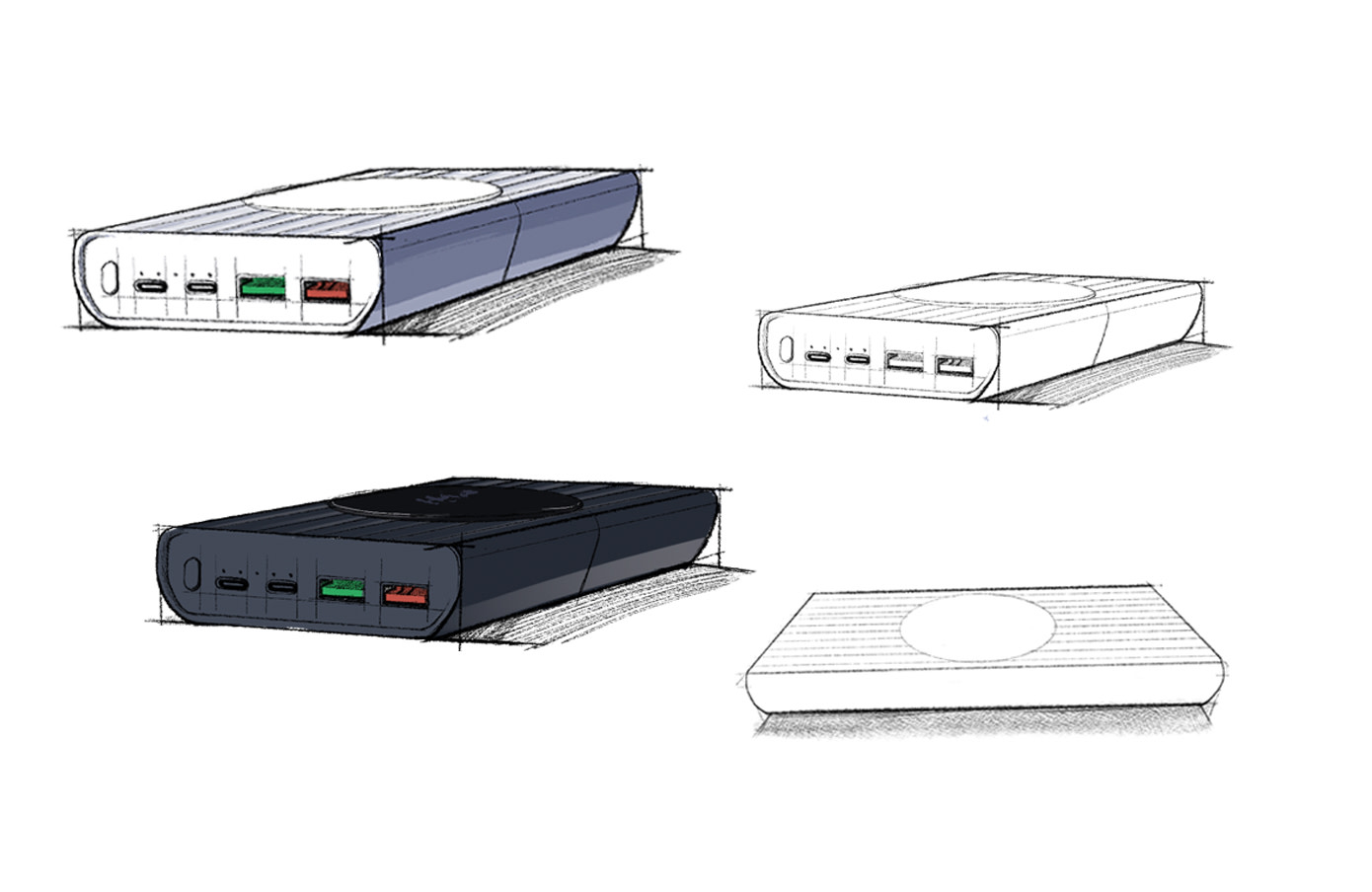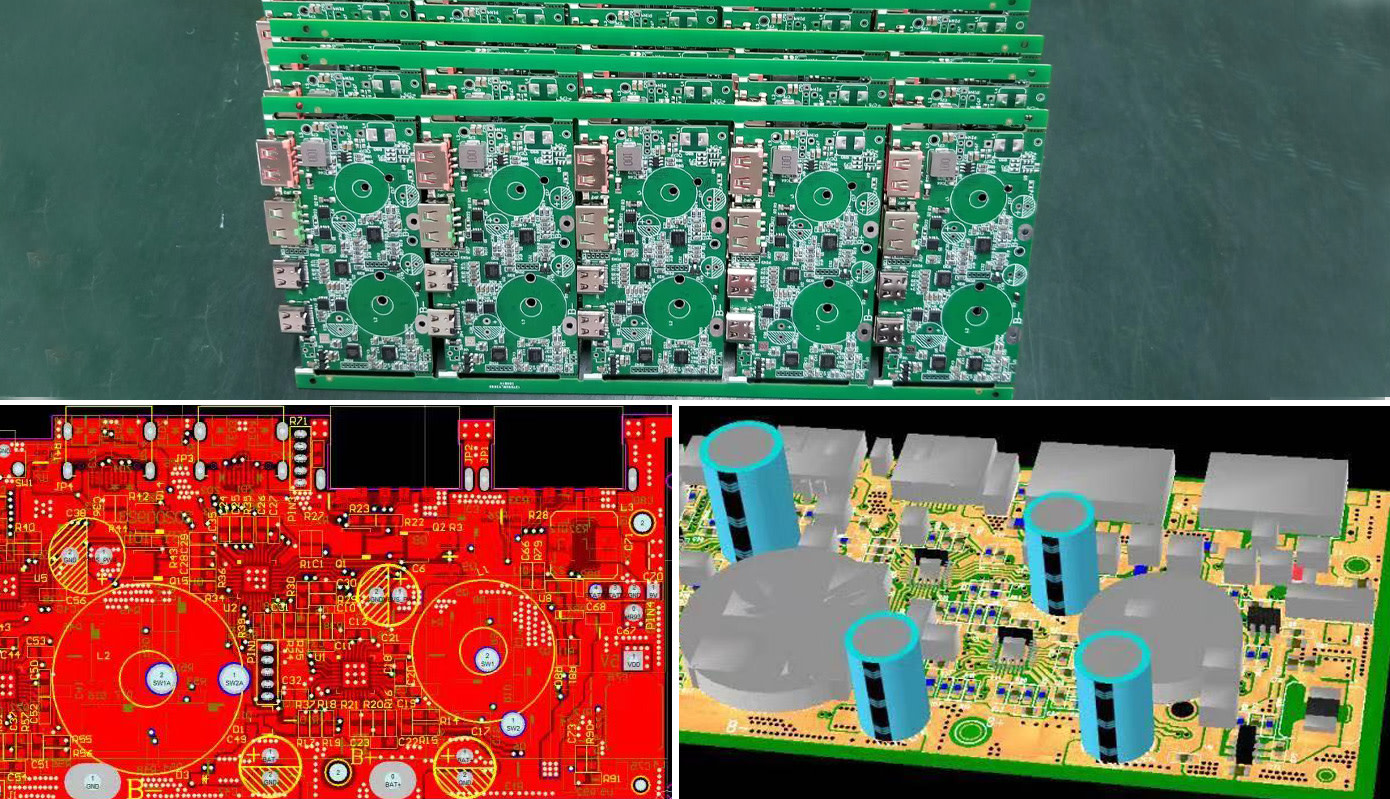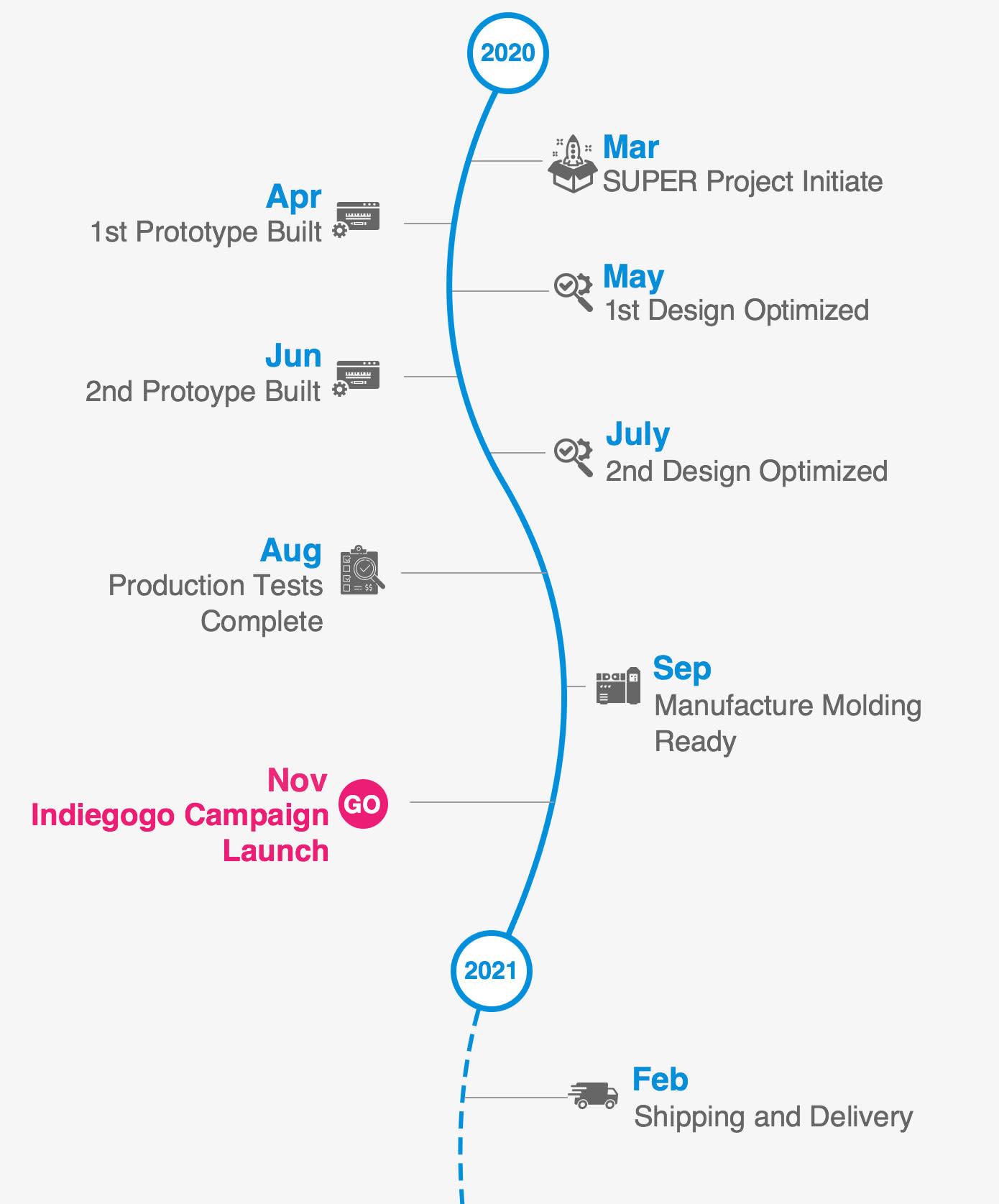 Over 30,000 Harbor Dynamics lovers gave a thumbs up.