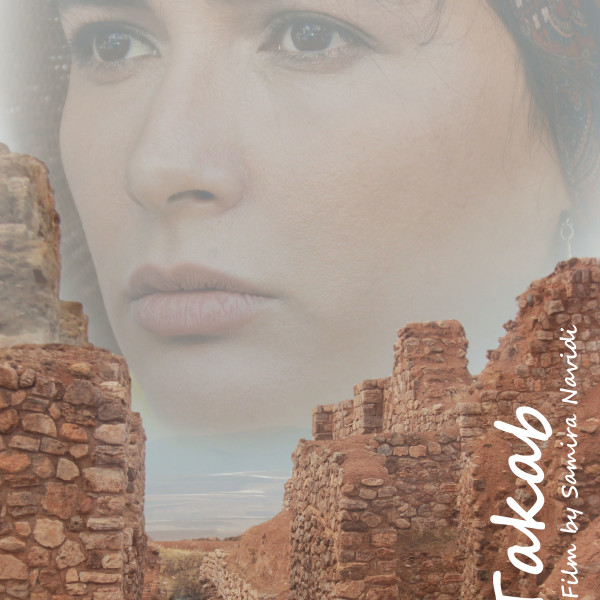 Takab-Feature Film
$2,640
raised out of
$50,000
Concept
A German filmmaker travels to Takab in search of his lost father. Raha accompanies him and …!
Story
Short Summary
Takab is a dramatic and romantic road movie inspired by three real stories. Set in Takab, my hometown in northwest Iran, the story follows Stefan, a German photographer and documentary filmmaker. He travels to Iran in search of his lost father and has only three days to reach the city of Takab. On the way, Stefan meets a woman named "Raha," who travels to the same town as Stefan to close her Carpet factory and finally follow her long-held dream of being an actress! She also seems to know something about the vanishing of Stephen's father. So why not do the trip together?
This project aims to tell an authentic story to make west and east cultural connections, and hopefully, we can show the power of the universal language of Love and Humanity.
To capture the authenticity of the Takab carpet makers' life, we will be shooting in Takab. We will be working with real carpet makers in their houses in the countryside in Takab with English-speaking lead actors.
We will submit this Feature film to several film festivals such as Berlinale, Berlin independent film festival, and many more. We hope you can join us on this exciting project that will thrill and entertain you and help us expand and refine our craft filmmakers.
Who are we?
Samira Navidi (Director and Co-Writer)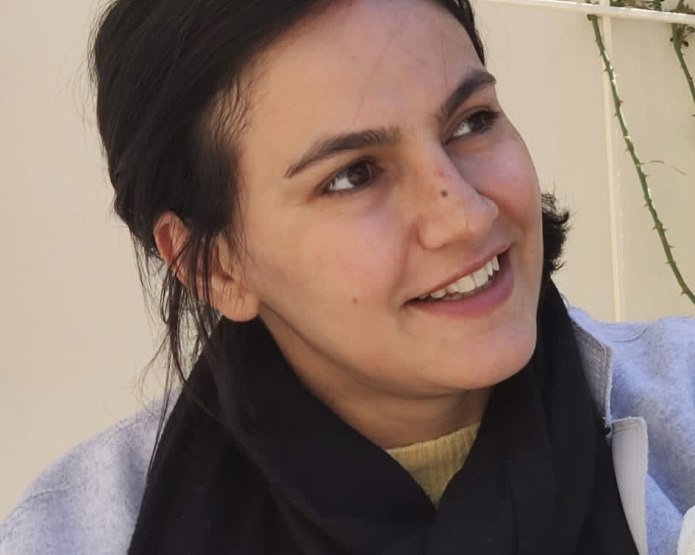 I was born in 1984 in Takab, West Azerbaijan, in Iran. I have been teaching English in Iran since 2005. Besides teaching, I have always done various jobs such as accounting, translator, carpet maker, and so on. Since high school time, I have always dreamed of screenwriting and filmmaking. However, due to my busy schedule, I did not have the opportunity to pursue this dream. In October 2019, I started my Ph.D. studies in linguistics at LMU, Ludwig Maximilianium University. With the advent of corona and quarantine, I felt death close to me; that's why I decided to live my dream as long as I live. During the lockdown in March and April, I took online courses to learn how to write scripts and make a film. In August 2020, I made my first short film; "The Bag," and in September 2021, I made my second short f" lm, "Here and Now."
Mehrshad Karkhani (Producer and Co-Writer)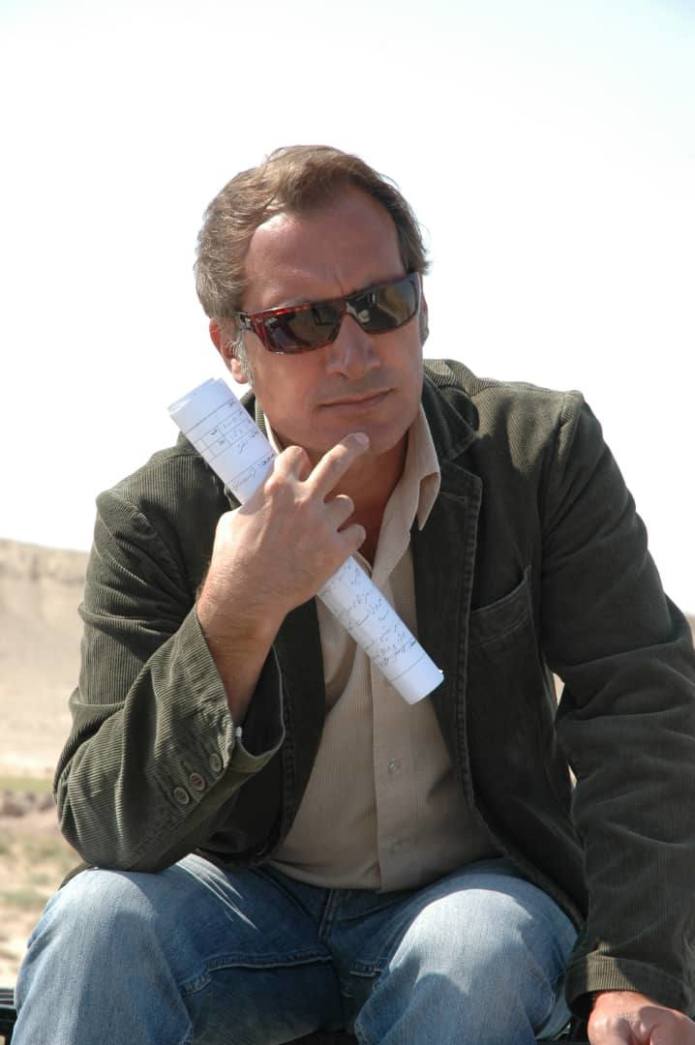 Meharshad Karkhani is a filmmaker, director, writer, actor, and photographer born in Tehran. He started his activity as a documentary and social photographer in 1983. Later in the same year, he met Amir Naderi, the acclaimed Iranian filmmaker, and he learned the critical viewpoint in photography and cinema from him. Mehrshad Karkhani's pictures were presented in several national and international exhibitions. He started his cinematic activity in 1990 by photographing in Azizullah Hamidnejad's film, "Hoor in Fire." For this film, he received the Crystal Simorgh Award for the best photo from the 12th Fajr Film Festival. After making three short films, he experienced filmmaking, and in 2006 he made his first film called (My Sin), which was screened at the 25th Fajr Film Festival, and two years later, it was released to the public. In his resume, Mehrshad Karkhani has 18 film photography, six short and feature documentaries, and eight feature films. His most important works are Darbast Azadi, Two Patches of Clouds, Loose Rope, My Sin, National Alley, Stars of Soil, and Ekbatan. His films were screened in many national and international Festivals.
I took part in his online Directing workshops and course to learn filmmaking and directing. He was my consultant in my second short film, "Here and Now." When I talked to him about my crowdfunding plan, fortunately he agreed to produce and consultant the film to support me in making this dream come true.
Claus Strigel (Consultant for Editing)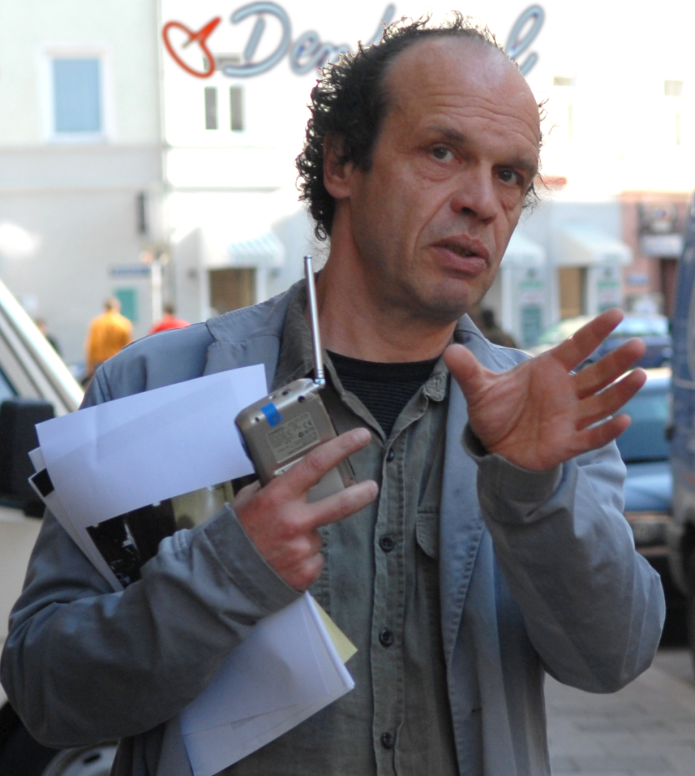 Claus Strigel was born on Christmas 1955 in Munich. Already in his childhood, as an early 11 years old, he started filming with a Super 8 camera.
After high school, some long-term unsuccessful attempts, such as studying psychology, pedagogy, and communication sciences, turned him away from the practical film work. In 1976, while studying, he founded DENKmal Movie Production in Munich.
Alone Claus Strigel recent work demonstrates his cinematic interests: The spectrum ranges from the Persian poet's Legend  Forough Farrokhzad during pre-revolutionary Tehran ("Moon Sun Flower Game", 2008). As different as its almost 70 projects, a common thread runs through them all: "What fascinates me is the wonder – the strange view of supposedly familiar." 
Claus Strigel's 4.450-minute work, consisting of about 72 films, has been shown at more than 80 international festivals and received over 50 awards. I was lucky to get to know him in Munich; now, he is not only a friend of mine, but also he has supported both short films, especially by consulting the Storytelling and Editing.
Mahin Navidi (known as Mahtab Navidi)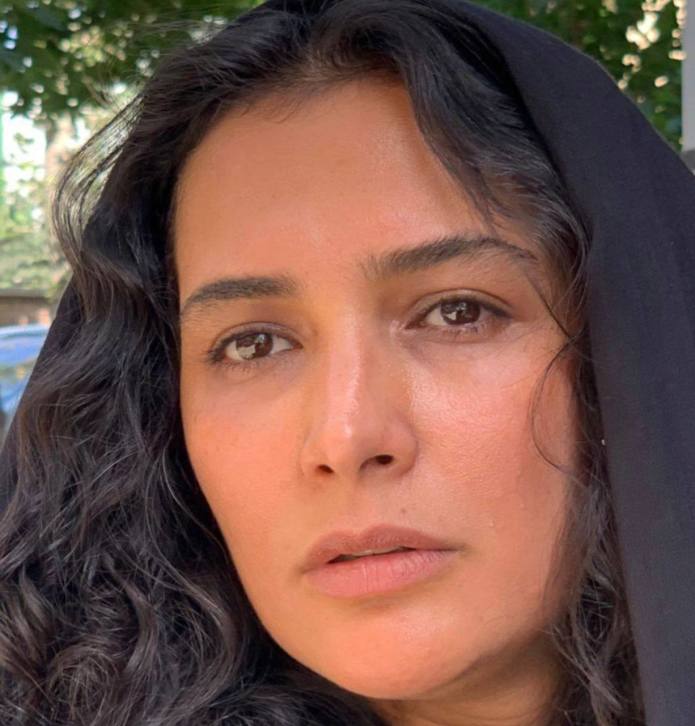 Mahtab Navidi was born in 1981 in Iran. She is an Iranian-Azerbaijani actress who graduated teaching English and is a final year student in the cinema acting from Tehran University of Science and Culture. She started his career in 2003 with the short film "Dream," In 2005, she won the honorary diploma for the best actress in a stage role at the Fajr Theater Festival. She has played different roles in theater and cinema. Recently, he has played a role in the latest film, "Laleh Kaboud" directed by Mehrshad Karkhani. She is my sister and I started to love filmmaking when she hast started her cinematic activity. She is going to play Raha in the film.
Budget Breakdown
It is a lot to cover, but I will try not to bore you with all the details. Since we will be filming in Iran, which is challenging on its own, the highest cost will be the production and location.
We will have 40 to 50 shoot days for this project, which also drives the cost up, and we have to rent a car for the Film.
Cost of pre-production: approx 5,000
Cost of production: approx– $50,000  (low budget); § 75,000 (mid-budget); 140,000 (High budget)
Crew
Cast
Filming gear
Location
Food/Crafty
Sanitation/ Covid testing
Travel
Cost of post-production: approx $15,000
Editing
Coloring
Sound
I know these numbers look scary, but let's be honest; making a movie such as this sadly costs a lot, and we want to pay everyone fairly for their work.
This is why we need YOUR help to do the project that we know you will love.
Stretch Goals
I am not expecting to pass this amount, but if we do, it won't hurt to let you guys know what we'll do with it!
$50,000: The movie will be made without sacrificing too much creative freedom and we won't have to dive into too much of our savings.
$75,000: We will be able to pay our on-set and post-production crew better wages
$140,000: The Director, Writers, and consultants will be paid! We will also have an IndieGoGo team of 2-3 people to work on shipping items for rewards to get shipped faster and better customer service.
The Impact
I am from Takab, and I have been weaving carpets with my mother throughout childhood and adolescence. I remember the days when I dreamed of making films while weaving rugs. Corona began to flip to make this long-held dream come true. After completing two short films, I decided to make a film about women and girls in my city who are currently weaving carpets and may have many dreams. Since I have been living in Germany for four years now, I thought that this time Takab could be portrayed from the perspective of a German person and introduced to the world! I want to tell all the women and girls of my city that they are not alone and can make their dreams come true!
Risks & Challenges
There are many risks and challenges to these kinds of projects, which aren't new, but the Coronavirus and its related problems are unpredictable.
Other Ways You Can Help
If you cannot support us financially but still want to help, please share the campaign with your family, friends, and community by sharing our content on Instagram, Facebook, Twitter, and of course, through your friends and community. 
Thank you so much for all the support! If you have any questions about this project or are interested in sponsoring, please email:
Samira.navidi2806@gmail.com