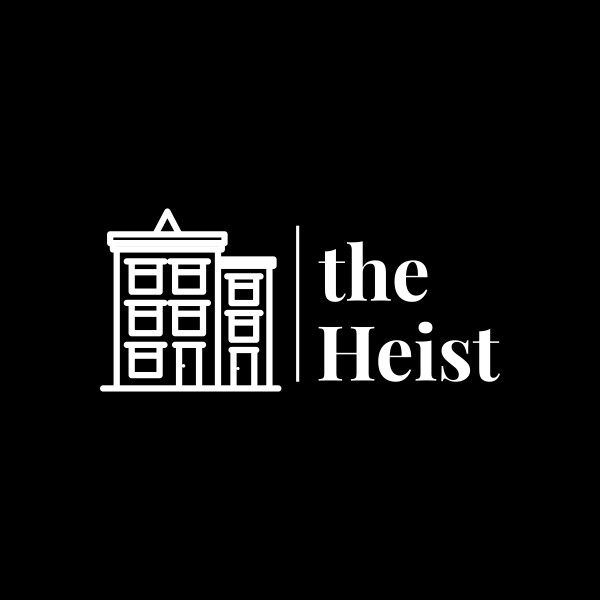 The Heist
$18,452
raised out of
$75,000
Concept
The Heist – – Live music, recording, & live streaming in Historic Bowling Green, VA!
Story
Short Summary
Hello! I'm Jason Manns, a singer/songwriter from Bowing Green, VA. I lived in Los Angeles for 15 years, before moving back home to this awesome (but tiny) town. I've had some amazing opportunities in the music industry, and I'm excited to start the second (possibly third?) chapter here in Bowling Green. As a singer/songwriter I've had music on quite a few TV shows, and have toured all over the world playing music. In the past five years or so I've started producing music, and even started a small record label. With quite a bit of help from my friends I've also booked shows and tours for myself and my friends, as well as helped build a small yearly music festival in Germany. But enough about me! here's my project. It's a culmination of ALL of that stuff with a few twists thrown in. Since I moved back I've still be traveling to Los Angeles to record because I don't have a studio here in BG, and I've also skipped BG more times than I've played it when I'm touring the east coast, either solo or with The Station Breaks, AND I've come to realize that live streaming is going to forever be an integral part of live music since so many people have used it for the first time both as performers and audience members… SO… here we go… 
The Heist, Located in a 100+ year old bank in the heart of Bowling Green, VA, will be all of those things, PLUS a community project to help revitalize what's already a small town showing signs of coming back to life. I grew up here, and I remember this little town teeming with life. For the last 10 or 15 years the town and the county have been through some hard times, but recently things seem to be turning around with two new art studios, a photography studio, 3 new restaurants, a salon, and more all opening in the last 2 or 3 years, and I'm excited to chip in some live music with your help!
 The Heist will be a live music venue inspired by my favorite small venues around the country, Eddie's Attic (ATL), Rockwood Music Hall (NYC), The Hotel Cafe (LA), The Evening Muse (Charlotte). Bowling Green is a small town, so this intimate venue will be the perfect size for the surroundings, 75-100 person capacity, it will have live streaming capabilities so that anyone can watch the shows from anywhere on earth, and it will also have a recording studio.(so I can finish my latest album!!) There is room to grow as well, so the plan is start small and do it right, but who knows what the future could hold! 
I really can't adequately describe to you what this would mean to me and to the town. To take that stage with my friends would mean the world. 
What We Need & What You Get
I'm all in. I mean that literally and figuratively. lol. I jumped into this project last year, and had I known this year would be the year of zero live music venues… I would have probably waited a little while. But, here's where we stand. I bought the building with my investors, and we've done all of the demo, built bathrooms, and a stage, made the venue handicapped accessible, which required a whole new entrance & ramp. That's where we are now. I'll be financing the rest of this through a combination of your support, business loans, and 4,567 virtual busking sessions via stageit. 
Since we're building a venue, Studio, and a place equipped for live stream gigs, the price tag is… daunting. but I'm confident with $100,000 we will be able to open the doors and start playing music. If we put every dollar we make back into the venue for a while then we'll get there! That was the idea initially anyway, I just figured I'd be gainfully employed while we did it. 
What do you get for your contribution you may ask? oooh we have some fun stuff available. 
The standard:
t shirts
coffee mugs, pint glasses, bottle openers, etc. 
The unique
invitations to special events like tastings, wine pairings, special musical events, both streaming and in person, recording sessions, 
The VIP treatments
Weekend getaways in Bowling Green with historic tours, fun excursions, live music, and good food. 
Should we not reach the big goal, what ever we do raise will be put toward the audio visual equipment and the recording studio first. The live music/bar/restaurant aspect of the Heist won't be a priority until things get back to normal, so I'd hope to have live streams and vocal sessions happening in the venue this fall, and then in person shows next year sometime. 
The Impact
I don't think I've ever been involved in something that allows so many of the things I love to intersect in such a way. Music, live and streaming, recording, a place where the community can come together and enjoy art. A place where we can hopefully give young artists a chance to play for people they would normally be able to, (you guys) a chance for you all to see some talented folks that (at least at the moment) won't be playing in Germany or England or wherever you're tuning in from. And last but not least, a chance to take what I've been doing for almost 20 years and use it to help the place that helped make me who I am. I love this little town, and I think you will to when you get to know it. 
Risks & Challenges
I love new challenges, but sometimes I take on more of them than I should. I need to finish a record that was already behind schedule before Covid shut everything down. This is not separate from that, but a solution to that problem… albeit, it may take a little while. 
Other Ways You Can Help
I know as well as anyone how 2020 changed things. I know quite a few people who are out of work, or waiting for things to pick back up. If that's you and you can't financially support this project please do not worry! Something that could help just as much as your monetary contribution is simply sharing this project with your friends and family or anyone you think might be interested!