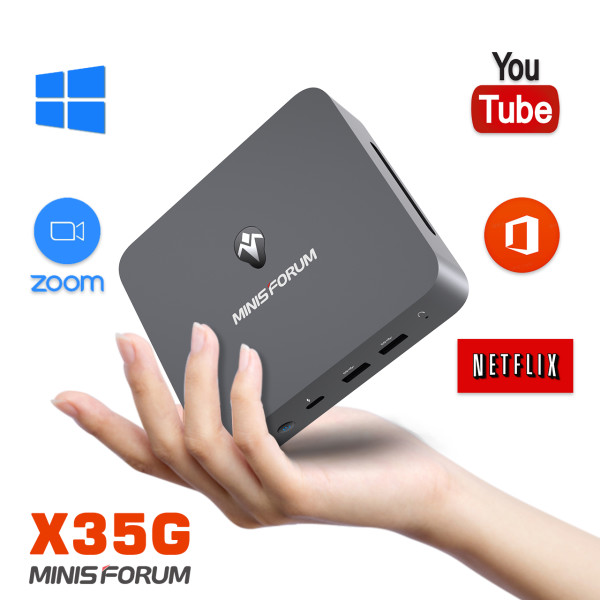 The New Core! Intel 10nm Minis !
$133,143
raised out of
$80,000
Concept
10th Gen Intel Core i3 / Intel UHD Graphics / NVMe / Intel WiFi 6 / RJ45 Ethernet / Thunderbolt 3
Story
Introducing The MINISFORUM 
In our eight years of Mini PC design, we listened to every user's constructive opinions, and on this basis, we carried out a lot of innovation, injected new design concepts, selected better materials, carefully produced, pursued excellent quality, repeatedly optimized integration, to achieve the best performance.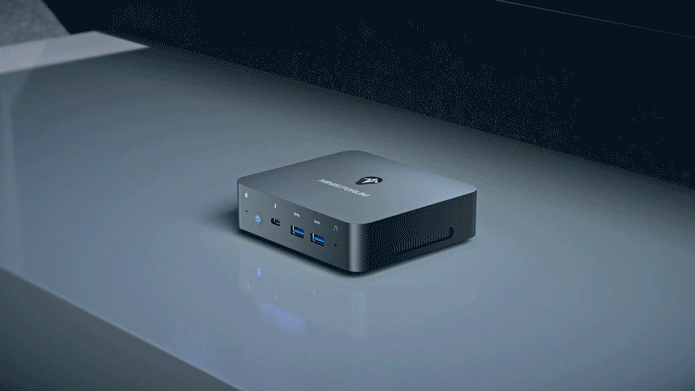 Features
1.10th 10nm Gen Intel® Core™ i3 
2.Intel® UHD Graphics
3. DDR4-3200MHz 16GB ( Dual channel Onboard)
4.NVME SSD (pcie3.0 4X)
5.Intel® Optane™ Memory supported
6.Intel® WIFI6 AX200,BT 5.1 pre-install
7.Thunderbolt 3    5K / 60Hz
8.RJ45 Gigabit Ethernet×2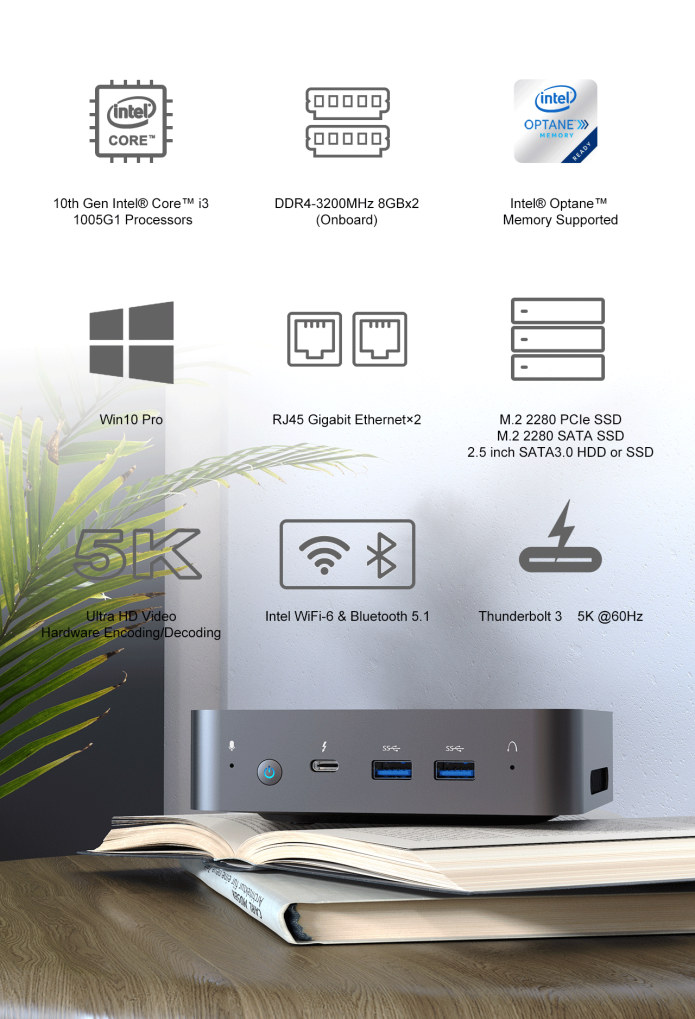 MINISFORUM Media Report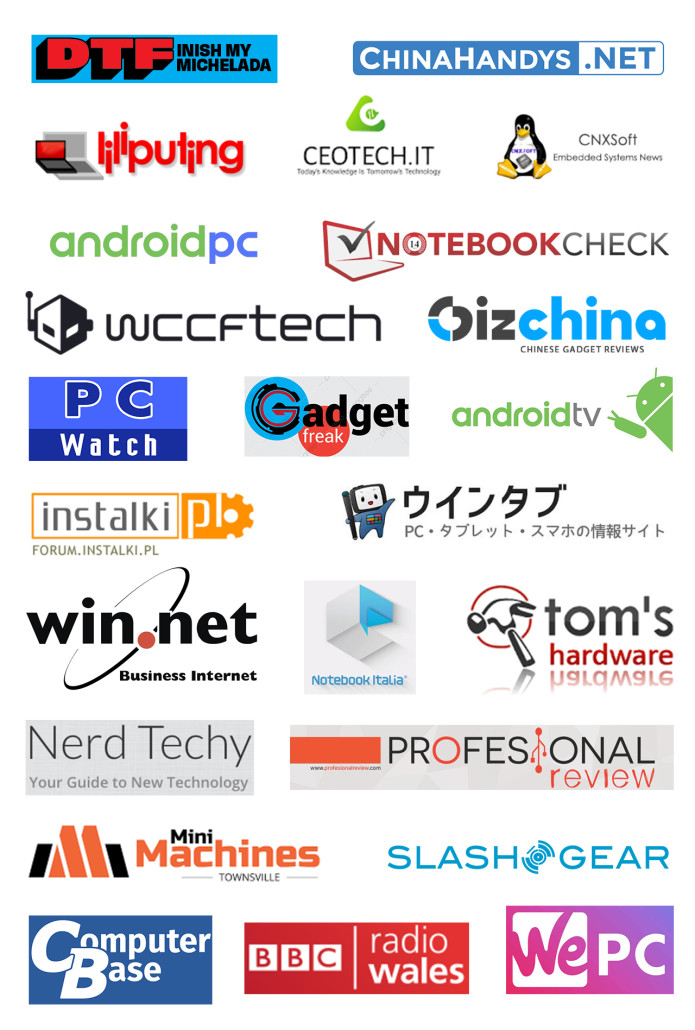 Why Choose MINISFORUM?
1.Stronger core & memory
Intel 10nm Core Processors Turbo Frequency 3.4GHz
DDR4-3200MHz 16GB (Dual channel pre-install)
X35G uses Intel's CPU,compared with the 8th generation Intel Core i3-8130U and i3-8145U, the 10th Gen Intel® Core™ i3 has some significant improvements. It can achieve faster operation and reduce power consumption.
Provides support for faster system memory (RAM) and higher frequency speed. And we are the first mini pc built-in Optane memory. which can help mini pc to increase the speed of boot, software loading, file loading. Even can speed up your game, boost your work efficiency.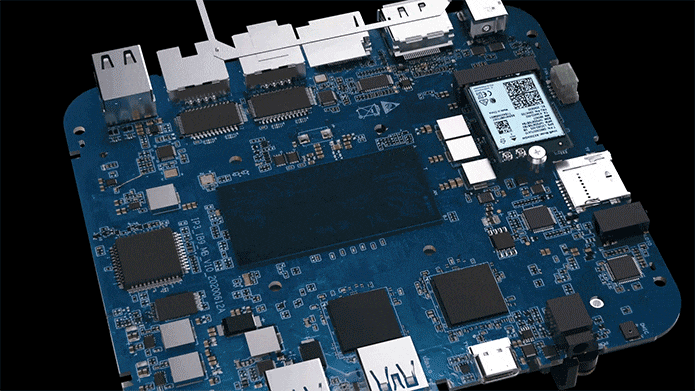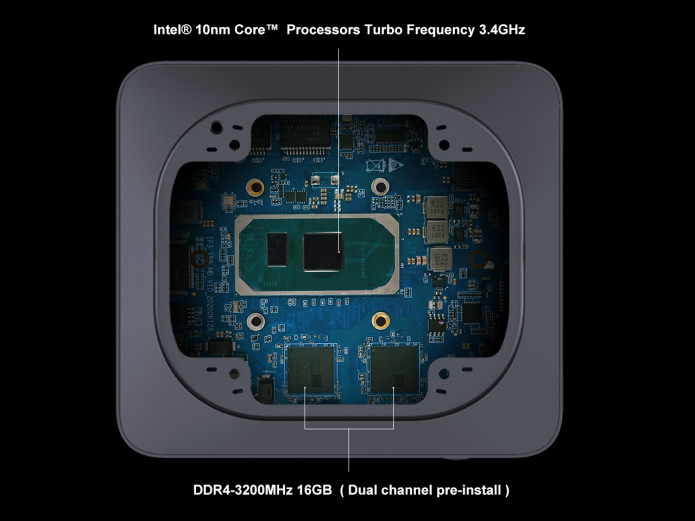 2. Faster network experience
X35G built-Intel Wi-Fi6,With the latest Wi-Fi 6 technology, you can surf the web at the speeds of 300MB/s, 2.77 times faster than 5G Wi-Fi speed. BlueTooth 5.1 pre-install, RJ45 Gigabit Ethernet×2, this makes this MiniPC a perfect soft routing machine.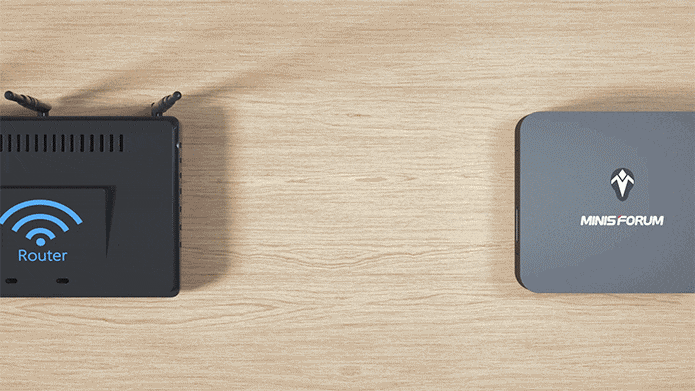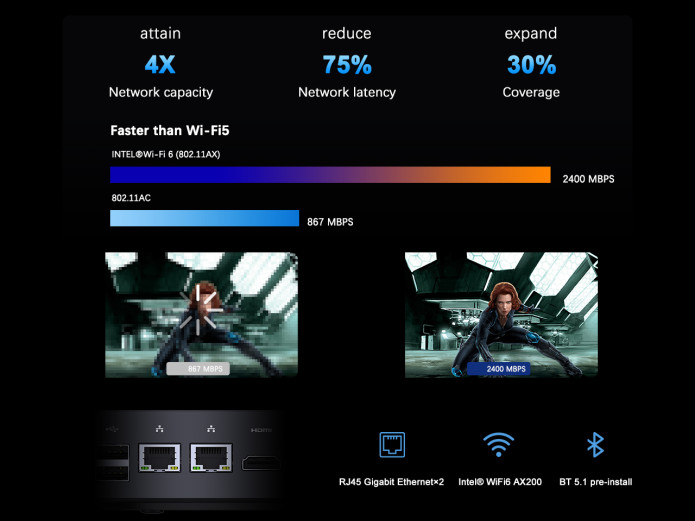 3. More storage arrangements
1×2.5 inch SATA3.0 HDD or SSD Supported
1×M.2 2280 SATA SSD Supported
M.2 2280 NVME SSD (pcie3.0 4X) Supported
Intel Optane Memory Supported
Flexible storage, easy to expand, 2.5-inch HDDS large capacity with low cost, support NVMe SSD fast read.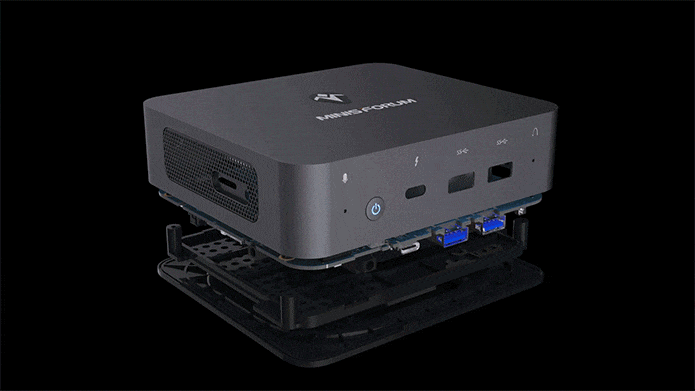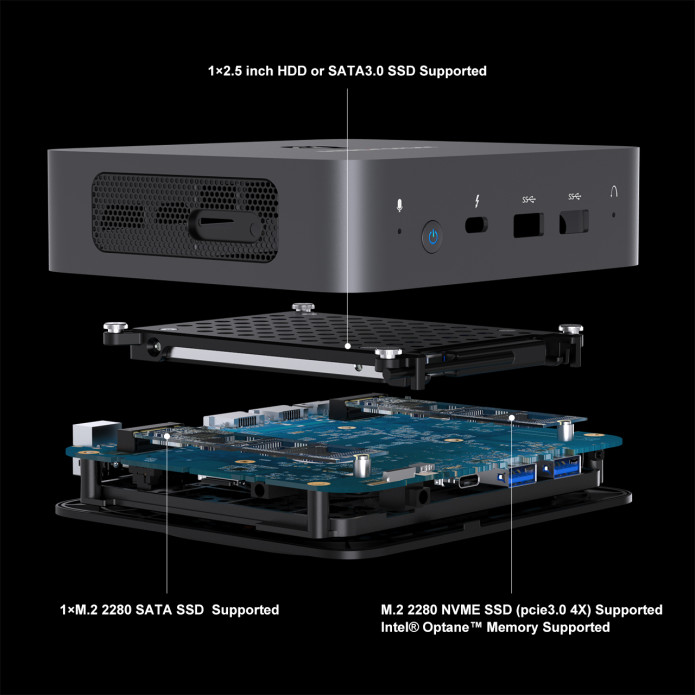 4. Stronger output method
Thunderbolt 3 (UBS-C) : 5K@60Hz
HDMI 2.0: 4K@60Hz
Display Port: 5K@60Hz
The MINISFORUM X35G has multiple input/output ports, providing multiple ports for different types of peripherals.
Thunderbolt™ 3 brings lightning speed and performance to USB-C, creating one thin, reversible compact port that delivers the fastest2, most versatile connection to any dock, display, or data device.

5. RJ45 Support more application functions

【Dual RJ45 LAN Ports】X35G comes with two Gigabytes LAN ports which provide you much more network usage, such as software router(OpenWRT/DD-WRT/Tomato, etc.), firewall, NAT and network isolation, etc.

6. Multiple interfaces meet your needs
Multiple types of interface allow you to have fun with multi-screens, high-definition playbacks, and other functions.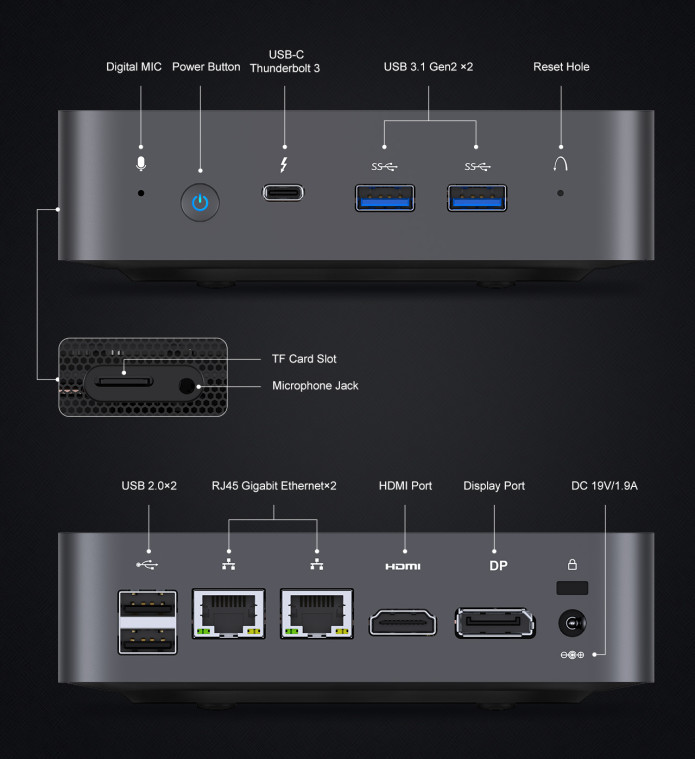 7. Superb cooling systems, completely Silent
This mini PC effectively dissipates heat out of the casing. It is designed to be ready to handle 25W TDP CPU (Two heat pipes of pure copper). There is a Heat sink with a Centrifugal(Blower) Fan.
The motherboard has another additional intelligent temperature control system to guarantee heat dissipation execution under ordinary working conditions and it's maximum quietness. At the point when the CPU load increments to 100%, it will naturally speed up to rapidly release the heat. This will also give improved product execution and soundness.

8. Boost your work efficiency
X35G represents a new attempt and match. The addition of Optane not only heighten hard drive
performance, but it also has both speed and capacity. It can increase the speed of your softwar
e loading and document reading faster. Greatly improve work efficiency and comfort, also get ri
d of unpleasant work experience caused by stalls and crashes.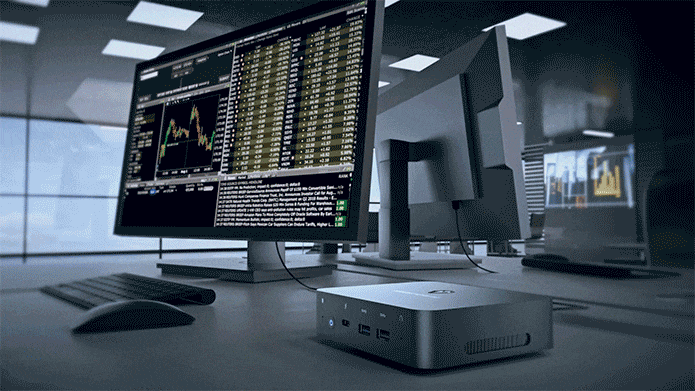 9.Stunning View in 5K
Our PC comes with Thunderbolt 3 and supports 5K video output. HDMI 2.0,  supports 4K at 50FPS and 60FPS frame rates,,and expands the bandwidth to 18Gbps.The transmission speed of Thunderbolt 3 is 40GB/S, not only can output 5k video.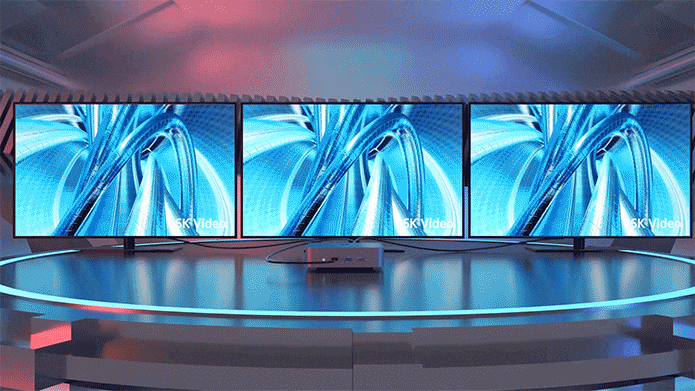 10. The Ability to Blend into Home or Office (VESA-mountable behind compatible display)
The VESA mount is all set for easy installation on the back of televisions or monitors compatible with VESA. This will allow this mini PC to turn into a home or office-friendly device.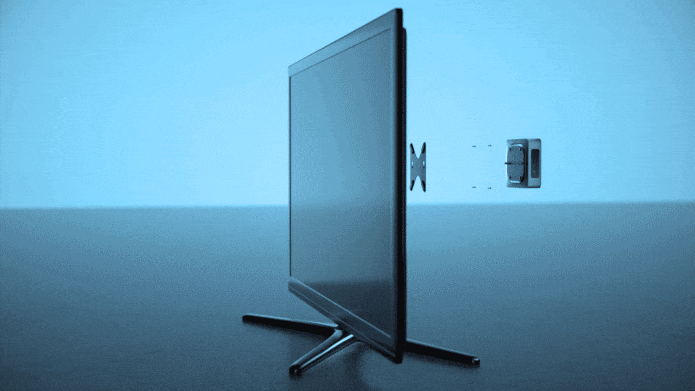 Product Comparison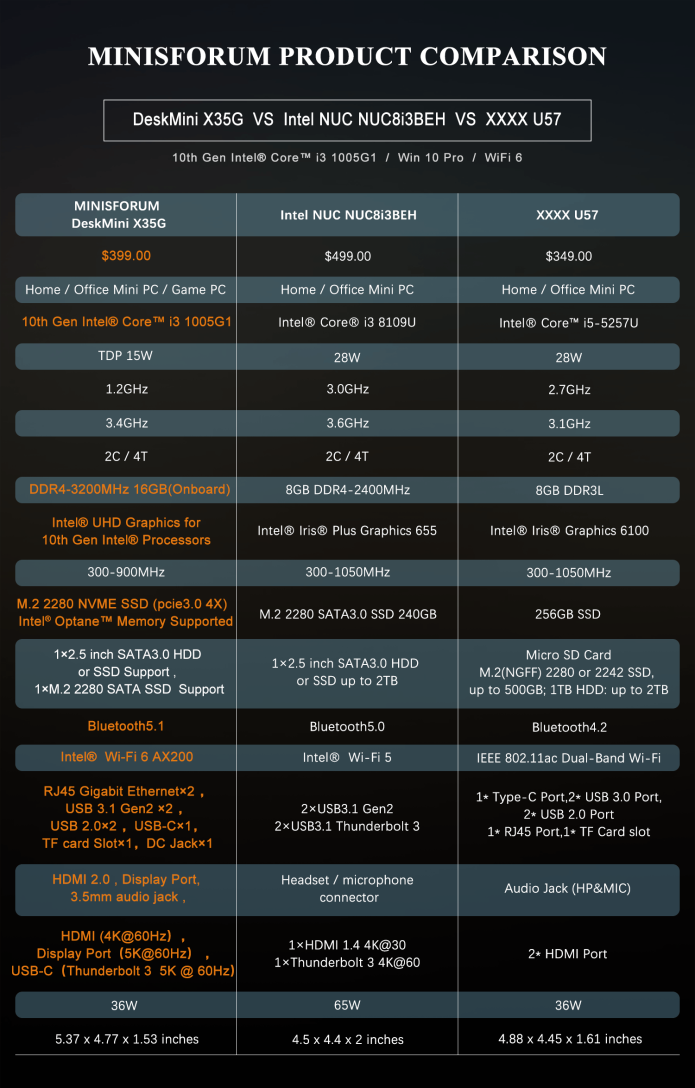 USER CASES

Test Reports
1. CPU Performance Test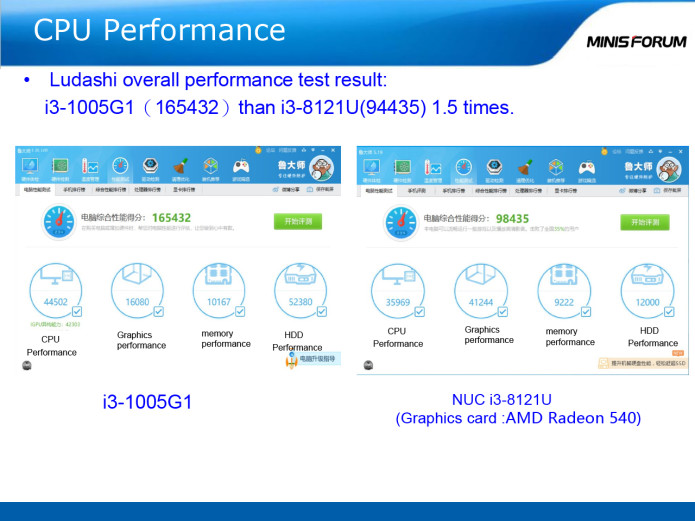 2.TDP Power test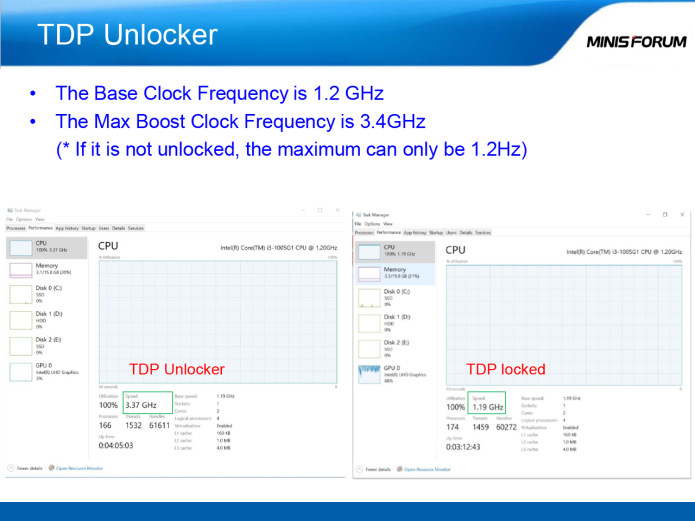 3. SSD  test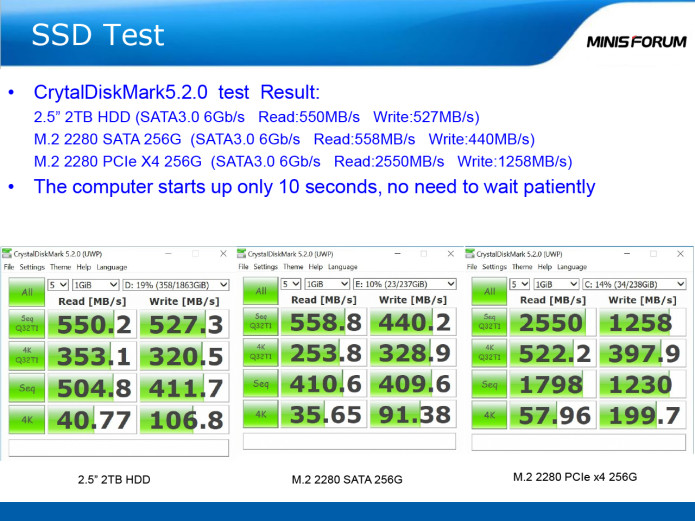 11. Guaranteed ex-factory quality
Since Minisforum is an organization with 8 years of involvement with PC production, our assembling and quality control are severe. 
Numerous crowdfunding projects owner's don't have their supply chain, which makes it impossible for them to the quality of creation even they have brilliant thoughts and ideas. We have our factories and supply chain, which permits us to control the production of items.
 All items need to pass a strict assessment before they go out. Our engineers will play a series of thorough tests on our PCs before we leave the factory, including vibration test, drop test, interface test, temperature, and moistness test, etc., to guarantee our benefactors can get good items.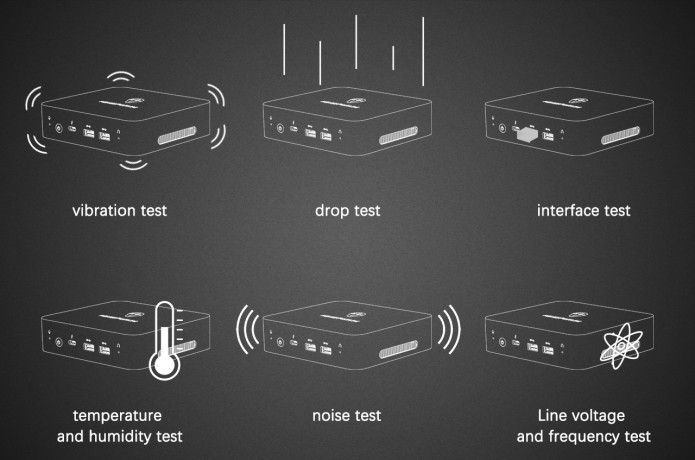 What's in the box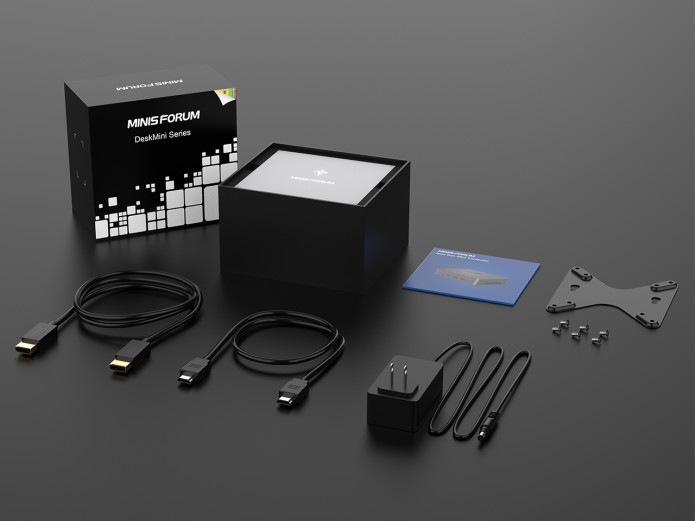 Timeline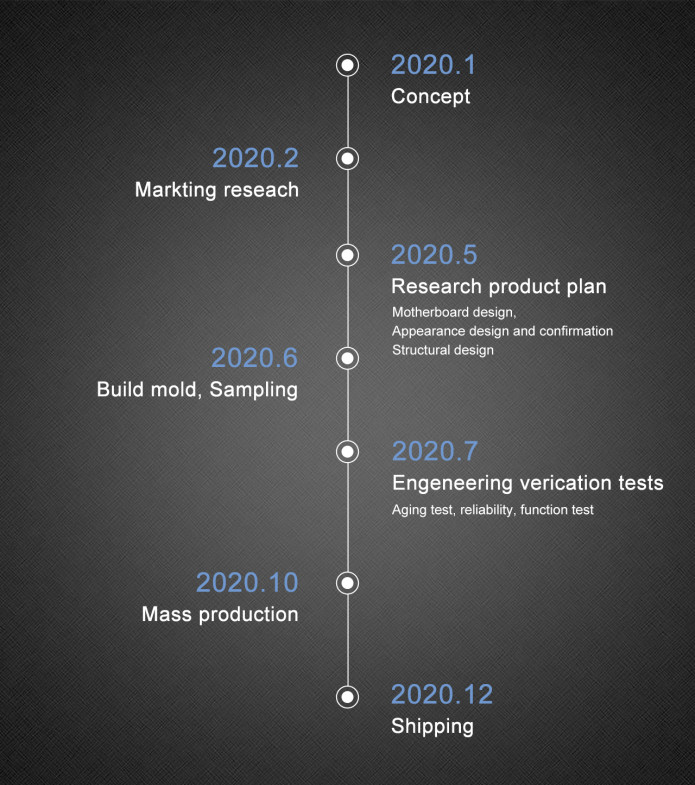 Risk and challenge
It is the second time our company conducted crowdfunding. Experienced in the last campaign, 
we have mastered the whole process. We own our factory and have a complete supply chain. No
w our sample machine has been assembled from our own factory about this activity. We will min
imize your risks but continuously optimize meanwhile. The reason that we crowdfunding here is 
to build our brand awareness and accept different voice to try more innovation. We need your su
pport and advice. Join us we will return satisfy to you.