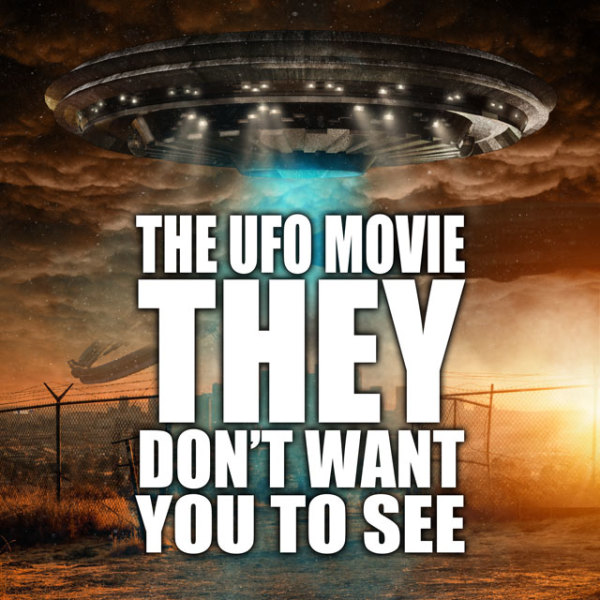 The UFO Movie THEY Don't Want You to See
$530
raised out of
$70,000
Concept
Science writer Brian Dunning takes a close look at what we actually know and don't know about UFOs.
Story
The movie we need today
In an age when misinformation, alternative facts, and conspiracy theories have become mainstream, UFOs have risen to become one of the most-talked about pop culture phenomena. With all of this noise, how can we expect anyone to know how much of this is true? What is the real evidence, and what does it tell us? What is in our skies? But more than anything, we want to know the answer to the biggest question of all: Are we being visited?
As a public science communicator, filmmaker, and executive director of a STEM-focused educational nonprofit, clearing up these questions for a general audience is my profession and my passion. Science does have most of these answers, and we're working on answering the rest of them. I'm asking for you to join me in crowdfunding this new film, The UFO Movie THEY Don't Want You to See. With the help of today's top experts in cosmology, physics, and image analysis, I'm going to lay out for you exactly what we know and how we know it.
What's needed and why
Ultra-low budget films can be made by anyone with a camcorder, editing software, and a YouTube account. But that's not what you're buying into here. This is a professional feature documentary. That means it's shot on pro gear with pro audio by talented people who cost money. It's edited properly. It has original music by an award-winning composer. It has professional color grading and audio mixing. The production carries insurance for the locations, insurance for the distribution, and the liability insurance required by the streamers. And then there is a marketing budget and a festival budget. So, yeah, the amount we're asking for suddenly looks pretty efficient.
That's because I've done this before. I also produced these two films: Principles of Curiosity was made for slightly less than this. Science Friction was made for about twice this much (click on those links to see the kind of work we do).
What you get
I'm a big believer in making this work the way you want it to work, so if you see something that's not here that would make a difference to you, suggest it!
$5 – Your name in the credits.
$25 or more – A link to watch for free when it's done.
$50 or more – A download of the movie for your personal use.
$500 or more – A signed copy of the shooting script.
$1,000 or more – Special Thanks in the credits.
$2,500 or more – Associate Producer credit, onscreen and in IMDb
$5,000 or more – Executive Producer credit, onscreen and in IMDb
But I hope you want to support this project not because you get some perk, but because you agree that it's important that this movie be made and that people gain a factual understanding of this current pop culture phenomenon, and learn to use the tools of science and critical thinking to separate what's true from what's not.
Risks & Challenges
The obvious question to ask is What will you do if the campaign doesn't reach its goal? The movie will still be made. Different creative choices can be made to call for cheaper sequences. Canned music can be used (ugh). We won't apply to the top festivals. Certain corners can be cut; others cannot. I know which can and which can't.
Conversely, if the goal is exceeded, production values can be increased accordingly for an even more enjoyable and effective film.
If you've supported any of my projects before, either personal projects like this one or those through Skeptoid Media (the educational nonprofit I work for), you know that Skeptoid and I have both always delivered. See Principles of Curiosity and Science Friction as examples of the quality of the most recent films I've produced.