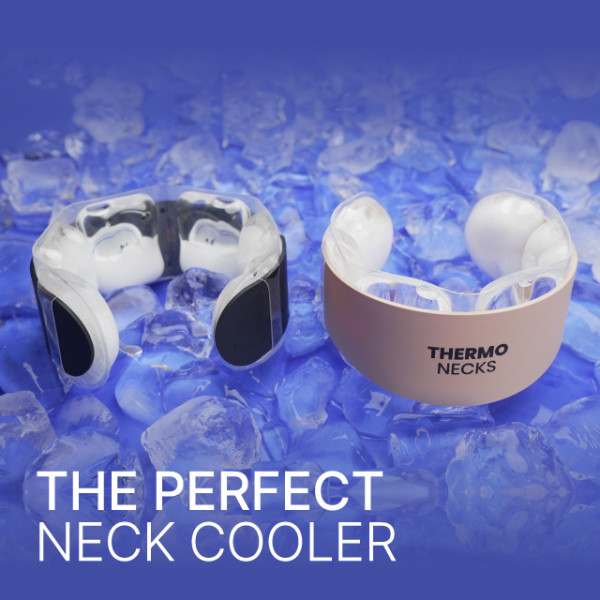 THERMONECKS: 8 Hour Neck Cooler with No Cold Pain
$111,216
raised out of
$5,000
Overview
https://youtube.com/watch?v=690425725
Concept
Dual temperature systems bring you to your peak condition.
Story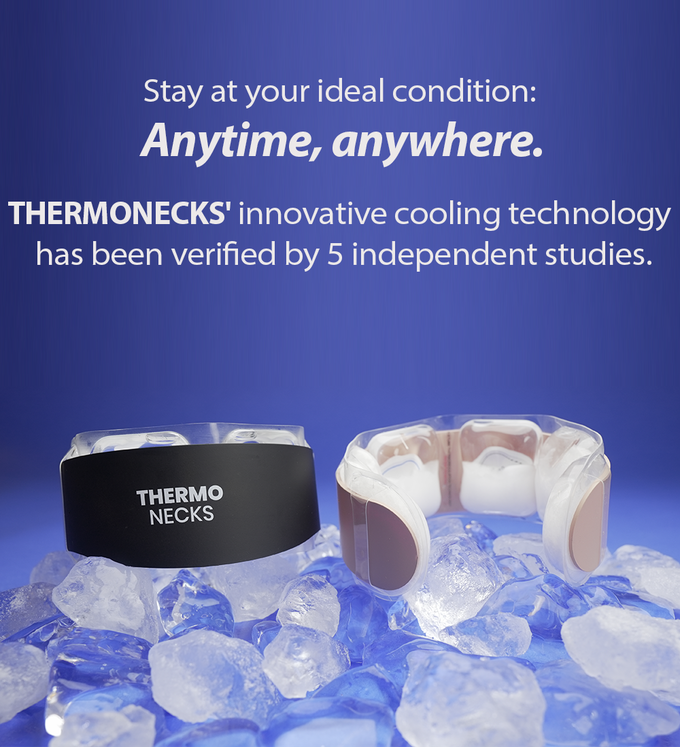 THERMONECKS is an innovative temperature control band that brings your body back to its thermal sweet-spot. Use in the heat, after a workout, working outdoors, while cooking, or if you're falling asleep behind the wheel. THERMONECKS dual temperature technology keeps the device at 57℉ (14°C) and 68℉ (20°C), reducing stress, increasing focus, and returning you to your peak condition.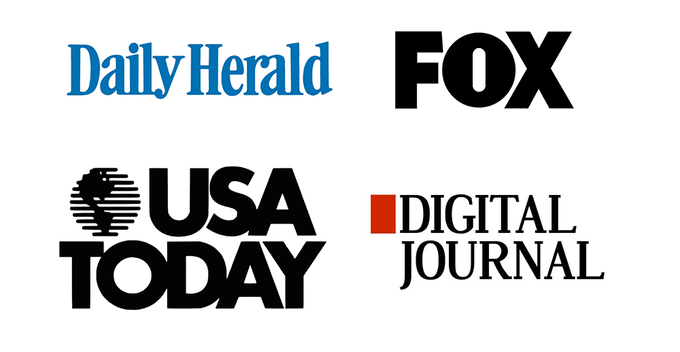 Conventional cooling products exist, but they struggle to keep up with intensifying heat conditions. Ice cubes may cool us down, but their freezing can easily cause cold pain, kill skin cells, and irritate our skin through their drastic cooling.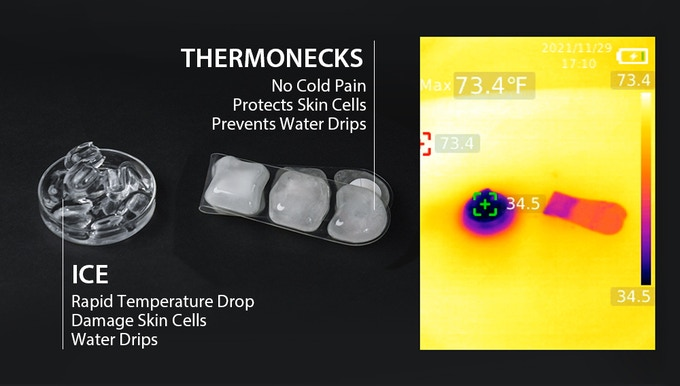 THERMONECKS is the perfect go-to for ice or conventional icepacks. No more worrying about your ice melting and getting you wet with THERMONECKS' one-of-a-kind technology.
As THERMONECKS is not an electronic device, users will not be exposed to any electromagnetic waves or noise. Feel the natural cooling sensation anywhere and at any time.

The name THERMONECKS comes from our dream of people all around the world cooling down their necks in a natural, climate-friendly way. At DEGREVE, we know that in order to combat climate change, we need action on the scale of groups, and not just one person. That's why THERMONECKS was conceived on the scale of not just individual users, but on the scale of all of us coming together in a sustainable way.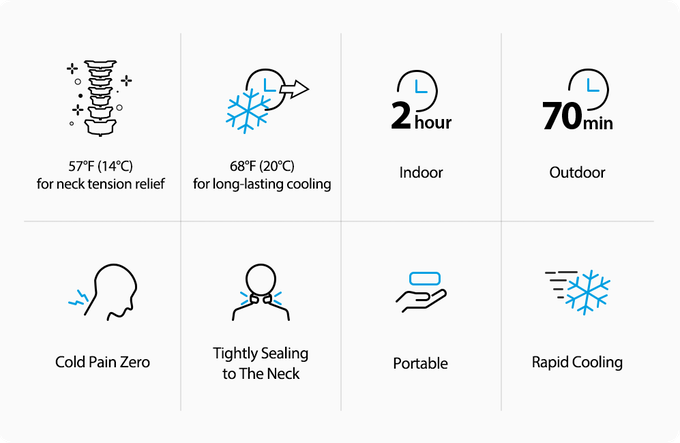 With 10+ years of development, Thermo Pads' pre-conditioning & post-maintaining thermoregulation technologies quickly cool down the body for rapid exhaustion recovery, giving you a higher level of focus and refreshment no matter the circumstances (e.g., exhaustion, illness, pain, scorching heat, etc.).
25°F is the threshold temperature for first-degree frostbite, and 41°F has been cited in several studies as the threshold temperature for bodily harm from cold pain and vein shrinkage. To deliver a product that is both effective AND safe from cold-related side effects, we spent 10 years developing THERMONECKS with verified effectiveness and safety. That's why our technology has been authenticated in the Journal of the International Society for Burn Injuries, as well as from 5 additional studies. Because we know that the utmost caution is needed for products used directly on the body.

THERMONECKS' unique fluid freezes up once it gets just below room temperature. Through extensive research and development, we were able to source our fluid entirely from plants with no extra chemicals.
After several rounds of clinical trials and hazard toxicity tests, we were able to find the safest materials to develop THERMONECKS. The medical grade TPU non-toxic urethan film gives the product a near-zero possibility of forming water droplets. So, even when the ice is melting, you're staying completely dry for more refreshment and more convenient portability.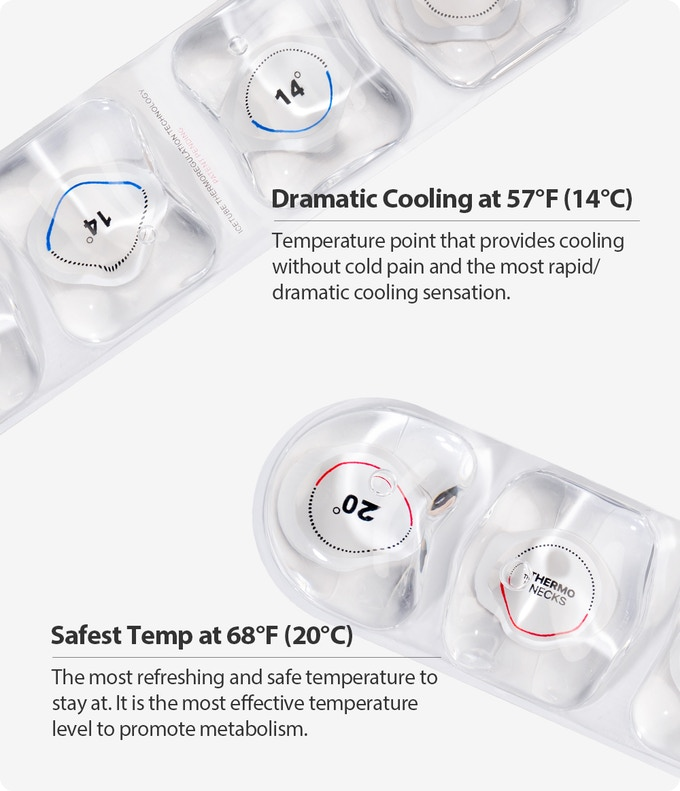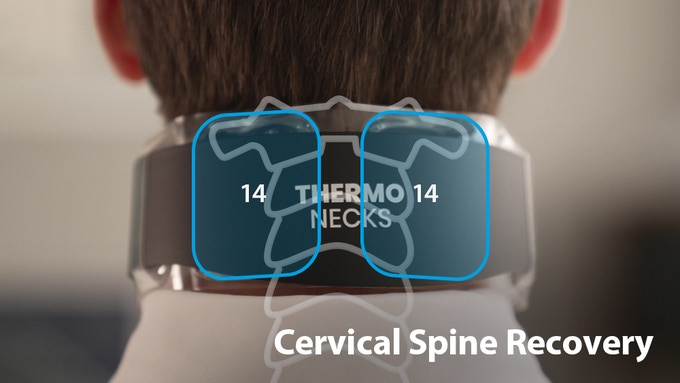 By setting the coldest area of the device near the cervical spine (the most stressed part of the body), your blood temperature drops to 57°F (14°C), providing a cooling and refreshing sensation.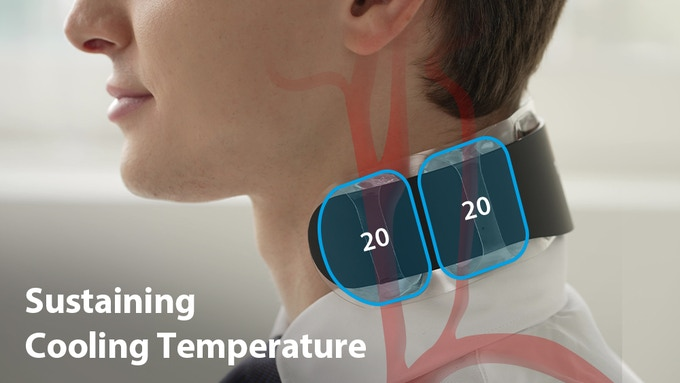 Even after the 57°F (14°C) cell has melted, the metabolism balances with continuous temperature control for 30 minutes.

The carotid – the two main arteries that carry blood to the head and neck – is made up of soft tissue. That's why we provide cooling at 68°F (20°C) to minimize the risk of causing any cold pain. The cervical spines, on the other hand, are made up of deep tissue, so we designed our unit to provide a more effective cooling in the back at 57°F (14°C).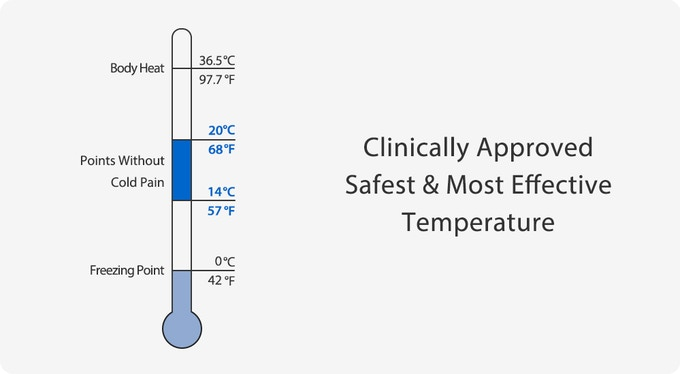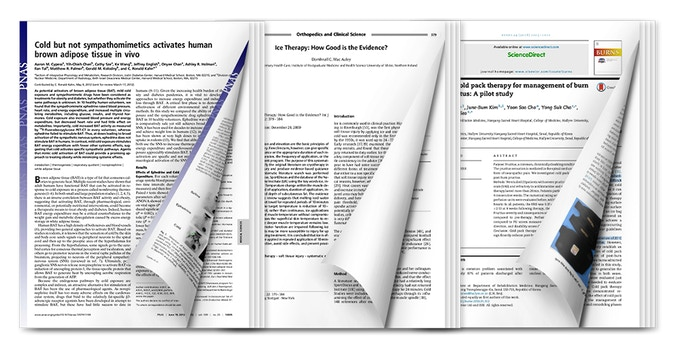 SCI-Leved Report: Skin Cooling Effects

THERMONECKS is designed to be worn around the neck – the part of the body that's most sensitive to temperature changes and can most effectively cool down the body. The uniquely designed neck support is highly elastic, and gently wraps around the neck without tightness or choking.
You can use THERMONECKS daily, whether you're indoors or outdoors, for any level of physical activity. THERMONECKS' secure hold lets it keep its place on the neck.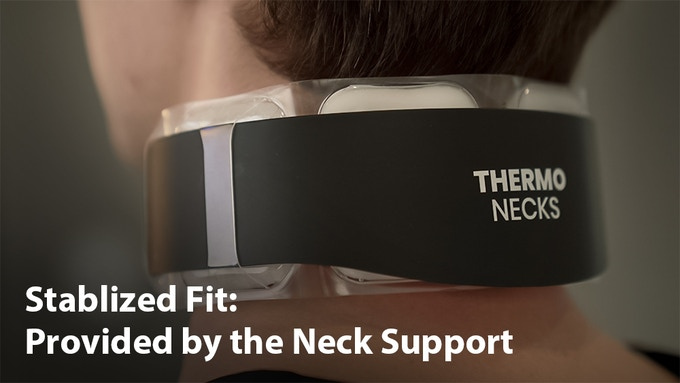 Unlike ice cubes or icepacks, THERMONECKS does not melt or raise your body temperature drastically after use. So, you can keep cool for a longer period of time.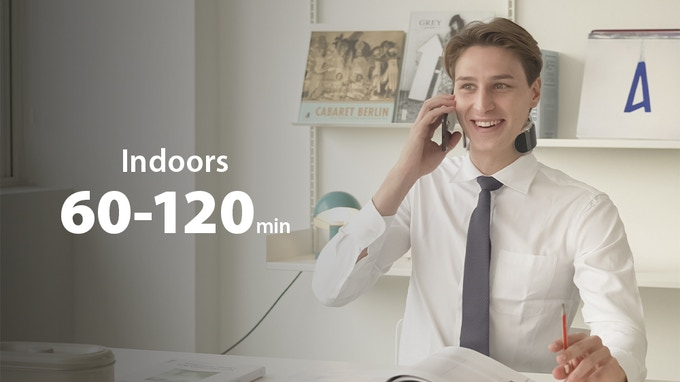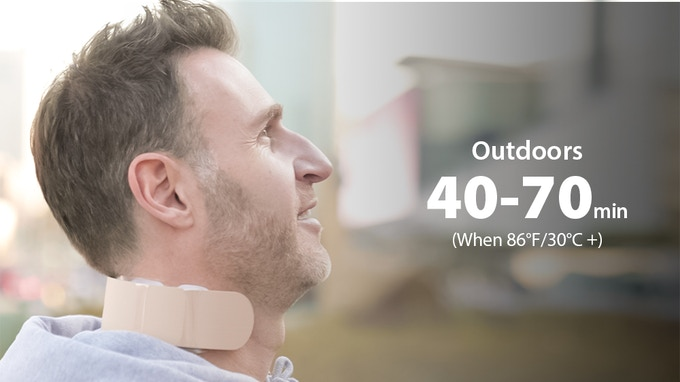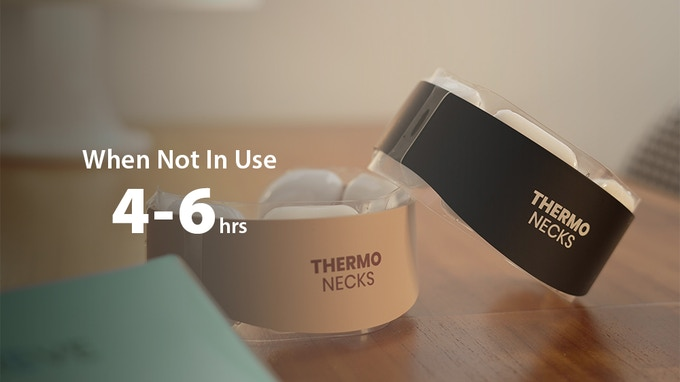 Thermo Pads freeze after just 20 minutes in the freezer. Use the Thermo Pouch when storing your Thermo Pads in the freezer to prevent foul odors from seeping in.
Thermo Pouch keeps foul odors away
THERMONECKS can also freeze at room temperature. So, when you need to freeze your unit in a short period of time, just place your THERMONECKS in flowing water.
The Portable Charging Station(PCS) is the world's only portable instant-freeze case, letting you get a boost of vitality whether you're outdoors, at work, or out on a drive – anywhere!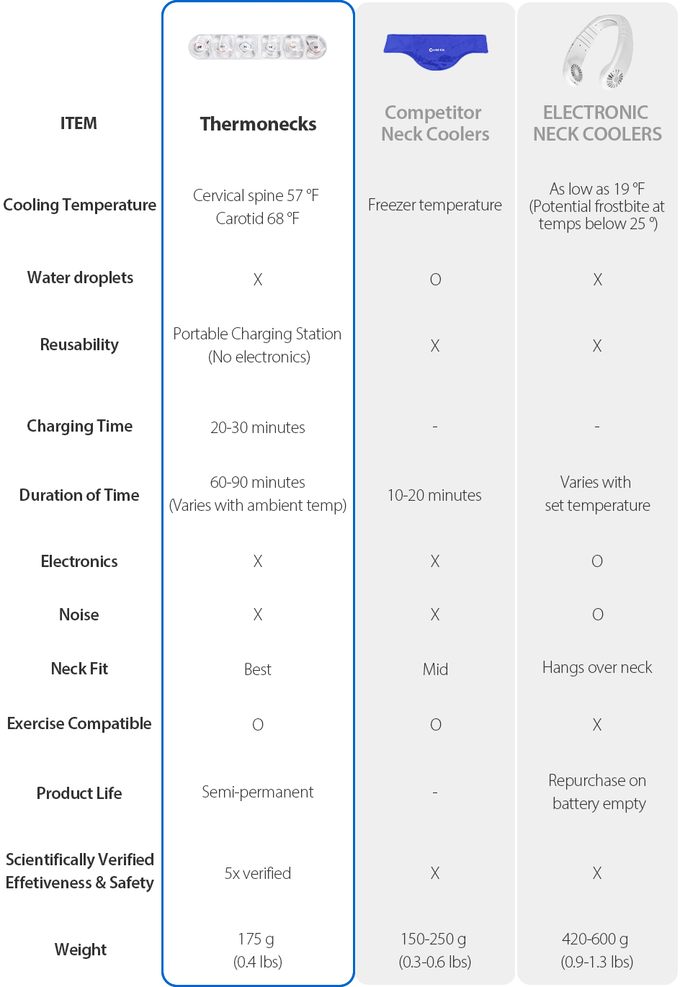 ​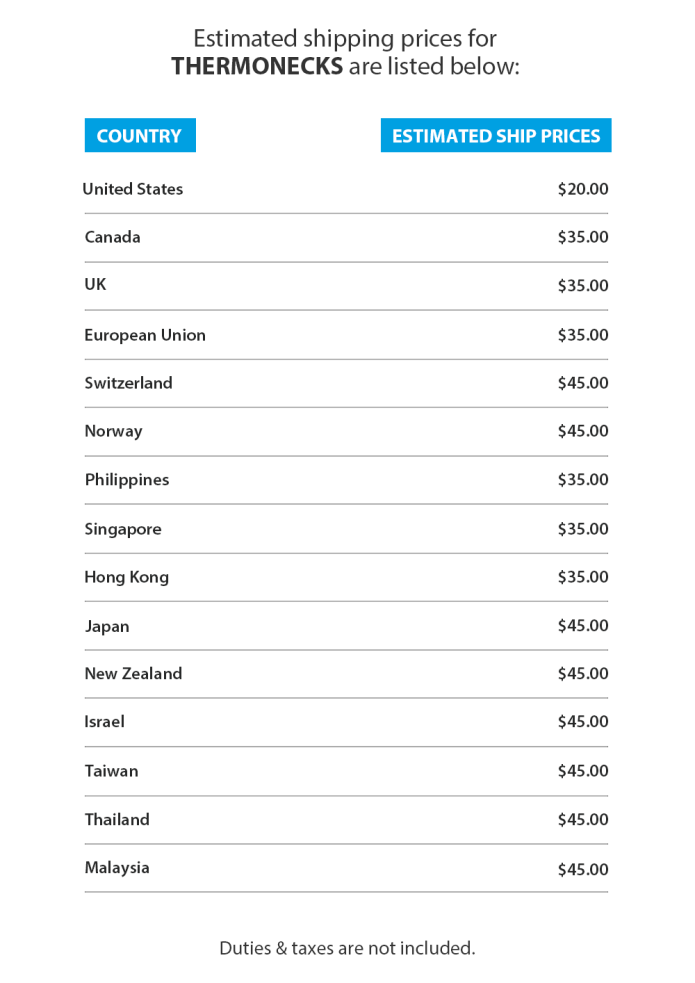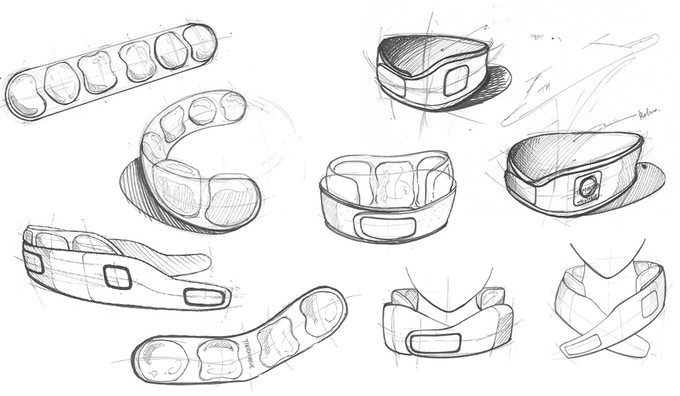 Sketch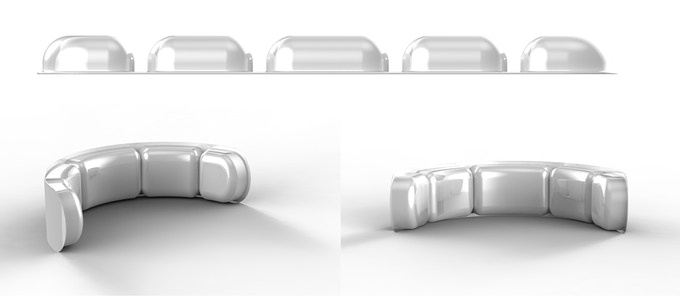 3D – Prototype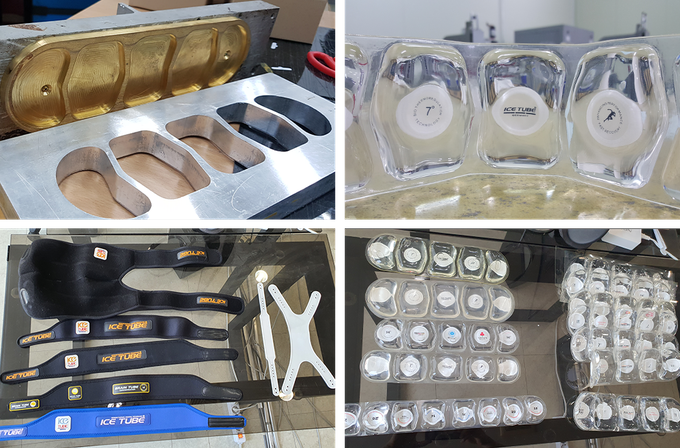 Prototype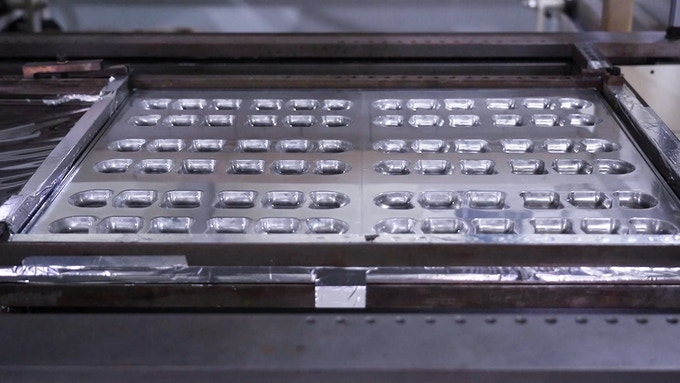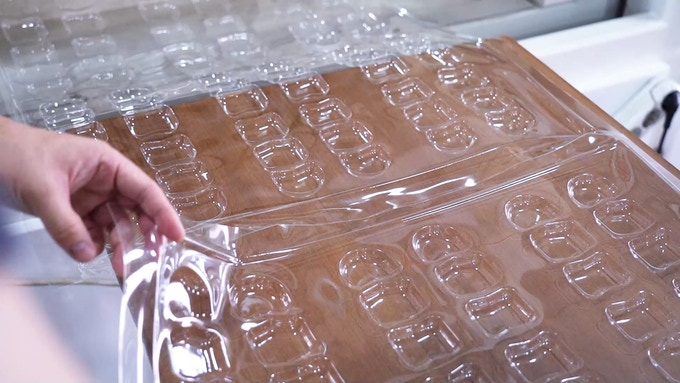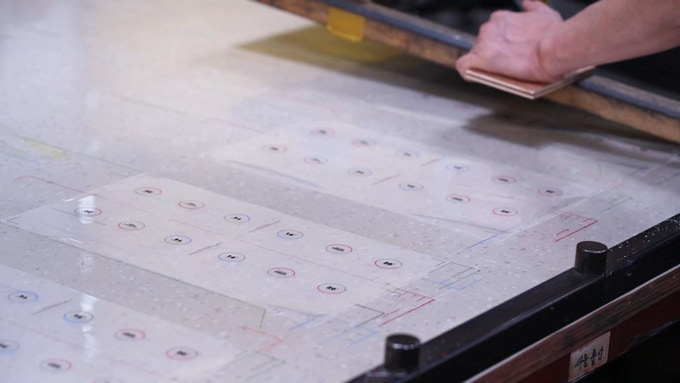 Manufacture process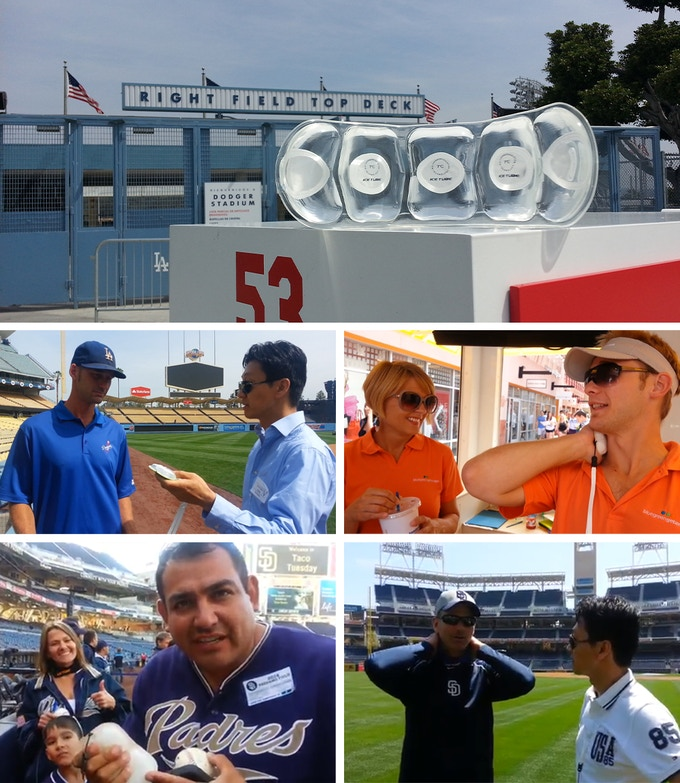 The word is out about THERMONECKS!
Heat and exhaustion cause significant issues for outdoor sports. That's why our team researched and developed long-lasting and effective cooling products. Through our R&D process, we were able to get satisfactory results from real people about THERMONECKS recovery and cool-down. After our extensive R&D process and constant feedback, we were able to develop the latest and greatest version of THERMONECKS.
Global warming is heating up our planet more and more. THERMONECKS lets us stop relying on indoor AC, all while promoting even better temperature control.


DEGERVE INC is on its way to developing more all-natural thermal-care products for a better daily life without compromise.
As our backers have believed in us, so too are we committed to developing the best possible lineup we can give you, including THERMONECKS, as well as products for the eyes, calves, and upper body with the fastest condition recovery features out there.
We work for our partners, clients, and our environment, striving to do the most good we can.
With your support, we can make that goal a reality.

In the event of product malfunction due to a product defect on shipment, free repair services are provided for the duration of 1 year.