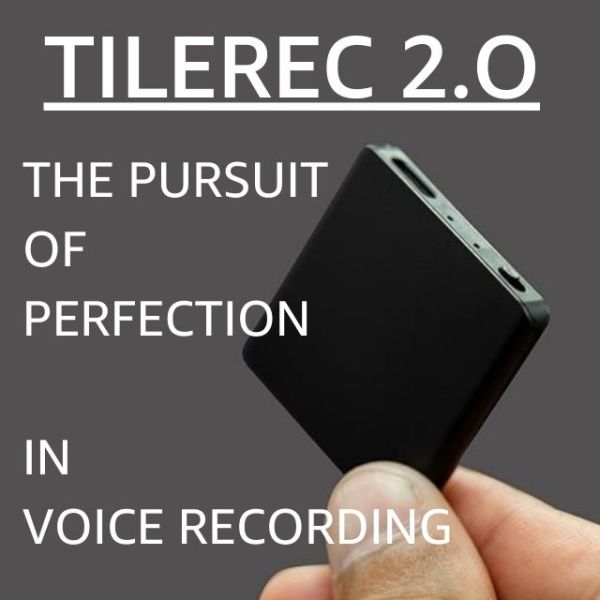 TileRec 2.0: World's Slimmest Recorder, Enhanced!
$84,628
raised out of
$10,000
Concept
Upgrading audio recording with the most versatile mini voice recorder ever, built to fit your life.
Story


Production already started!

Introducing TileRec 2.0
It's the return of the super-compact design backers loved, now jam-packed with even more game-changing features and capabilities.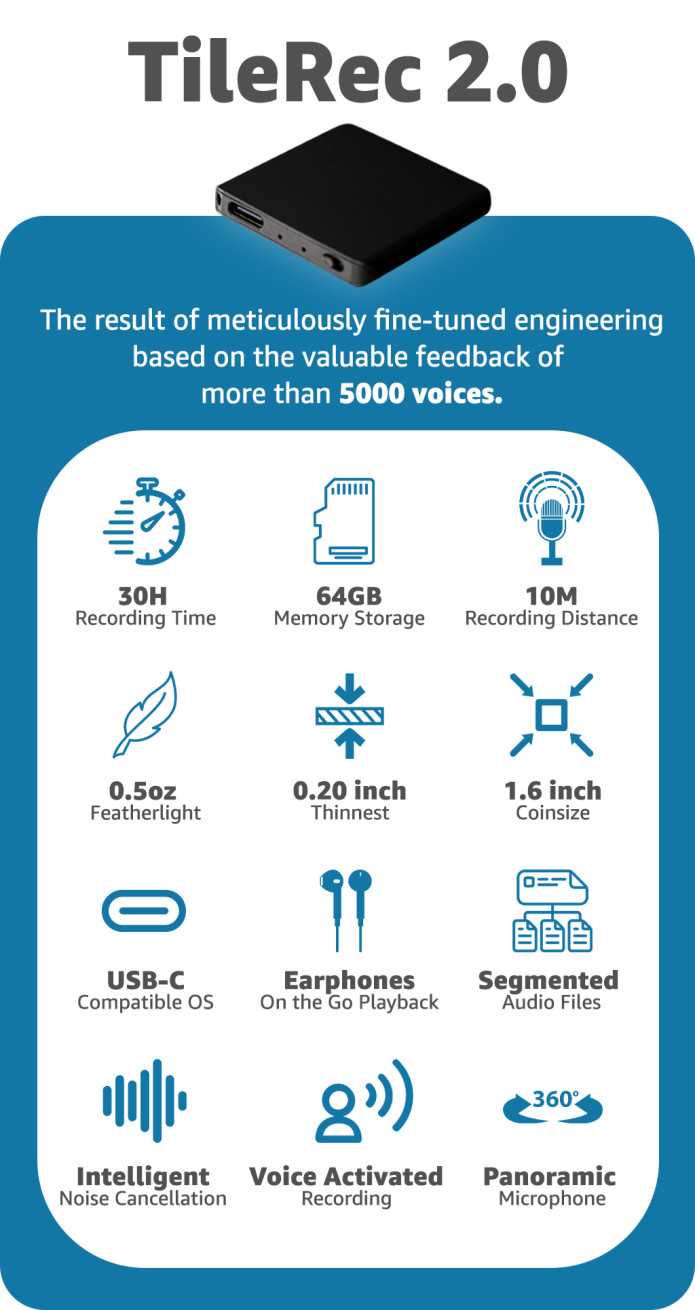 By focusing on user-centric design, we've eliminated the unnecessary complexities often found in traditional voice recorders.
The result is a sleek, minimalist device that allows for quick and discreet audio capture at the push of a button.

With a mere 1/4-inch thickness (0.20 inch), TileRec 2.0 slides effortlessly into any pocket, staying out of sight and out of mind.
**Metric sistem:  4cm*4cm*0.5cm, 15 grams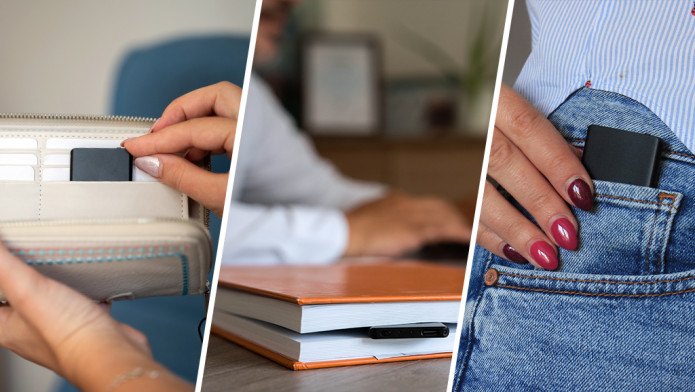 TileRec 2.0 is engineered for portability without compromising on performance. 
Whether it's a large lecture hall or an expansive conference room, our cutting-edge microphone captures sound from every direction, ensuring no voice goes unheard.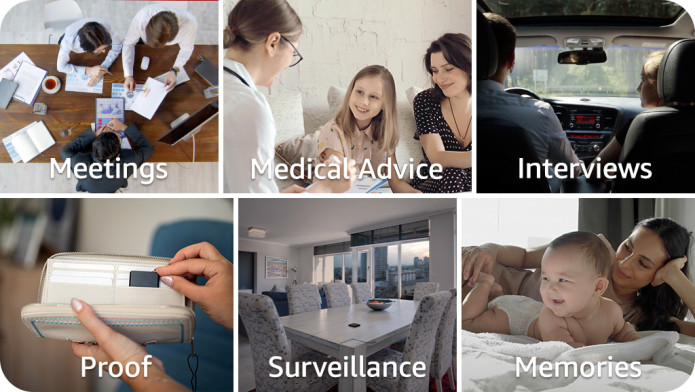 Whether you're a tech novice or a gadget guru, you'll find TileRec incredibly straightforward.
One simple button controls everything, freeing you from the hassle of tedious setups.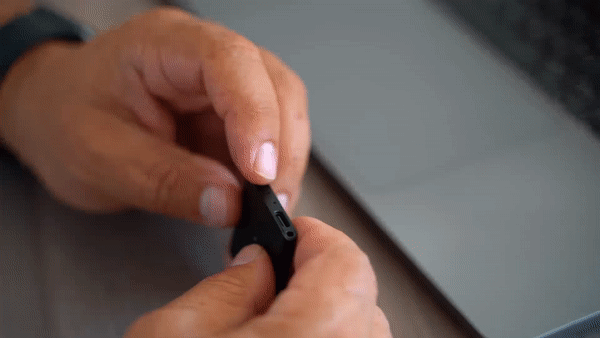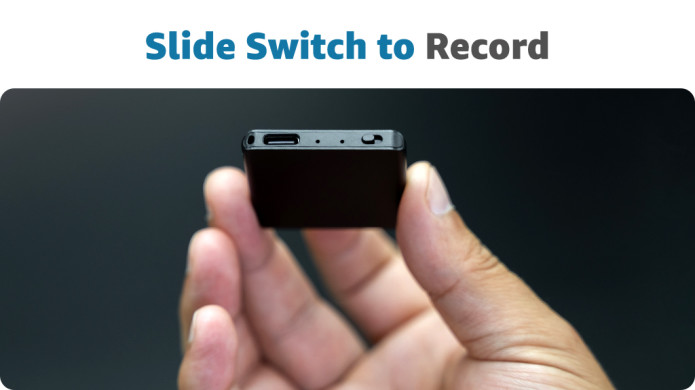 From its intuitive setup to its compact form factor, every aspect of TileRec is designed to make recording as simple as possible while remaining unnoticed, allowing you to focus on the moments that matter most.






At just 1/4-inch thin, 1.6 inches in length and width, and a featherlight weight of 0.5 oz, TileRec 2.0 seamlessly fits into any pocket, blending invisibly into your daily life while barely tipping the scale.
This pocket-sized powerhouse can effortlessly store over 1100 hours of audio data, ensuring that you'll never miss capturing a single word. Say goodbye to constant file transfers and embrace the convenience of massive storage in a mini form factor.
A Design So Discreet It's Almost Invisible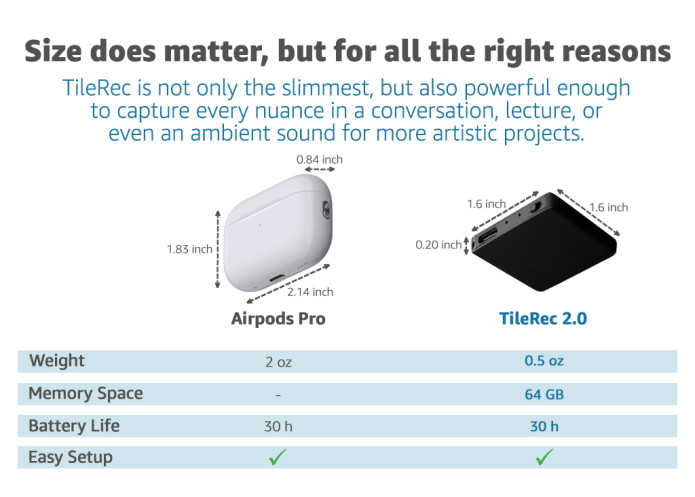 With the capability to pick up audio from impressive distances, you'll never need to scramble for the "best seat" to catch every word. TileRec liberates you from the limitations of proximity, so you can focus on what truly matters: the message.
Your World, Minus the Noise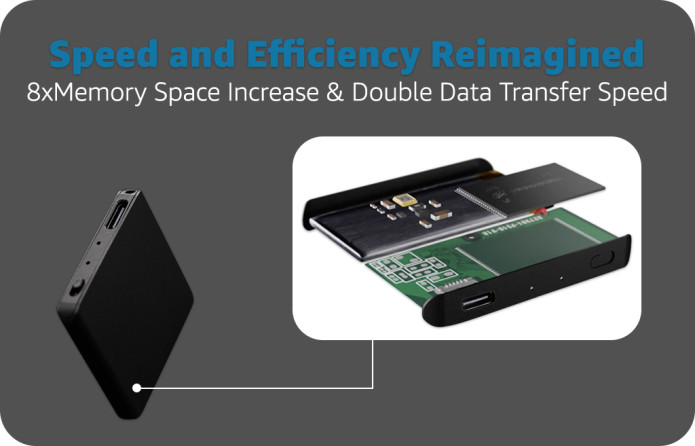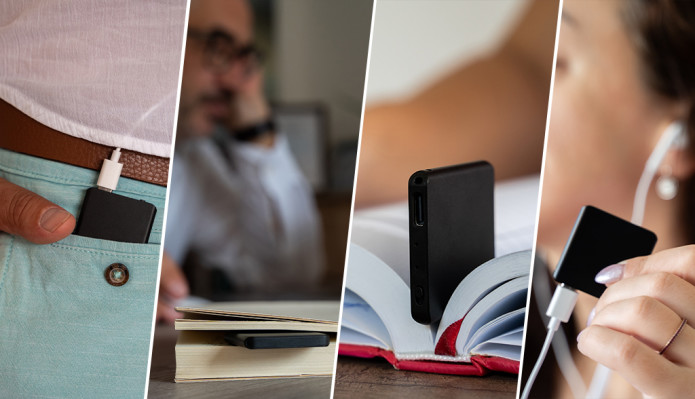 Simply connect TileRec to your PC or Mac with a USB-C cable. Our quick data transfer ensures you spend less time waiting and more time focusing on what's important. The files are ready to play, edit, or share right away.

TileRec's universal playback isn't just limited to computers. Plug it into your Android, Windows, macOS, or other USB-C-enabled phones. Now your recordings are as mobile as you are, accessible anywhere, anytime.

No need for additional devices or apps. Plug in your USB-C earphones directly to TileRec and relive those crucial conversations, musical epiphanies, or brilliant ideas. Quality sound, straight from the source.

While smartphones offer versatility, they lack the specialized focus that TileRec 2.0 brings to the table.
Experience dedicated functionality for recording, free from the distractions and limitations inherent in using a phone or the inconvenience of a bulky classic voice recorder.