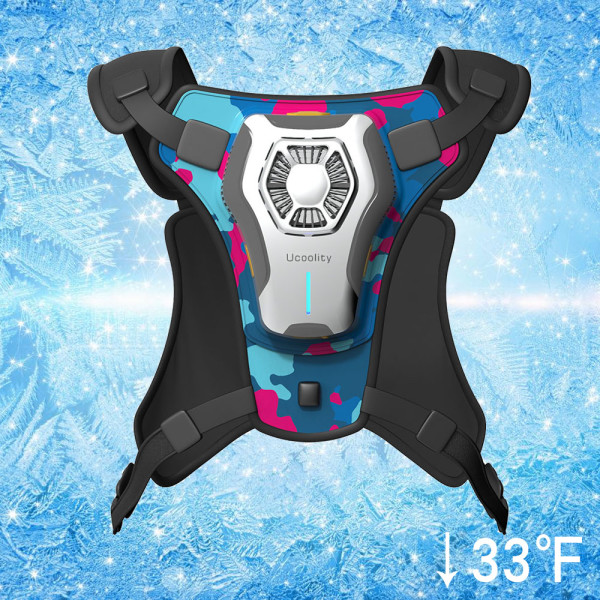 Ucoolity – Wearable Air Conditioner Cooling Vest
$52,308
raised out of
$10,000
Concept
Cools the entire body in just 3s from the back, up to 33°F cooler than the surrounding temperature.
Story

Looking for a solution for the hot summer?
We know how hard it is to find a decent solution to seal with the summer heat; a hand-held fan makes it difficult to do other things, a neck cooler only blows hot air to a small area, and an ice vest from Amazon is too complicated to use.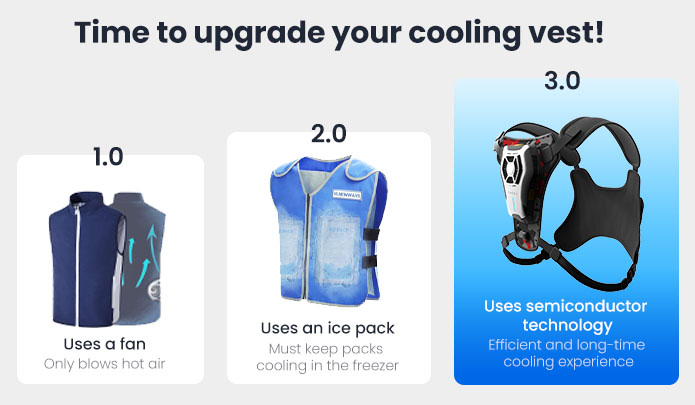 We've got you covered. Introducing Ucoolity – the lightweight cooling vest that can keep you cool and comfortable, anytime, anywhere.
Featuring semiconductor tech, this device is engineered to keep you cool without water, ice packs, or any other bulky items. Just put it on, buckle it up, and you'll stay cool and dry all day.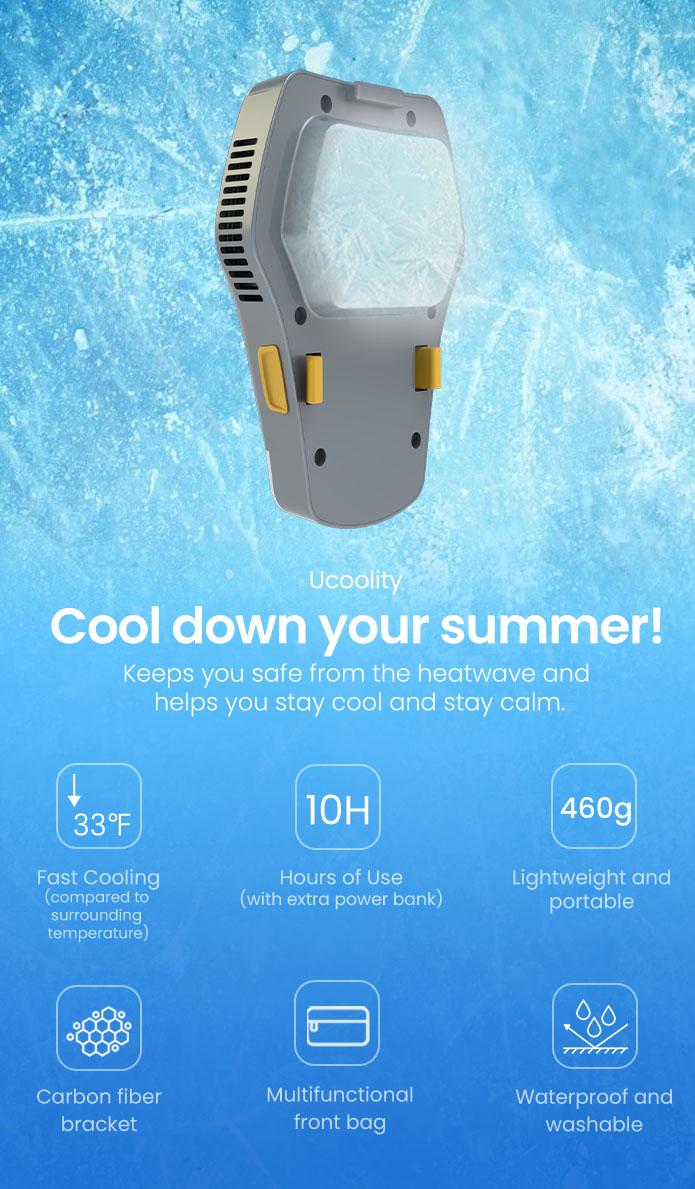 The back of Ucoolity includes a super cooler that can rapidly cool your entire body, able to make your body temperature up to 33°F lower than the surrounding temperature. It's an effective way to stay cool on hot days, particularly when you're working in heat-sensitive environments.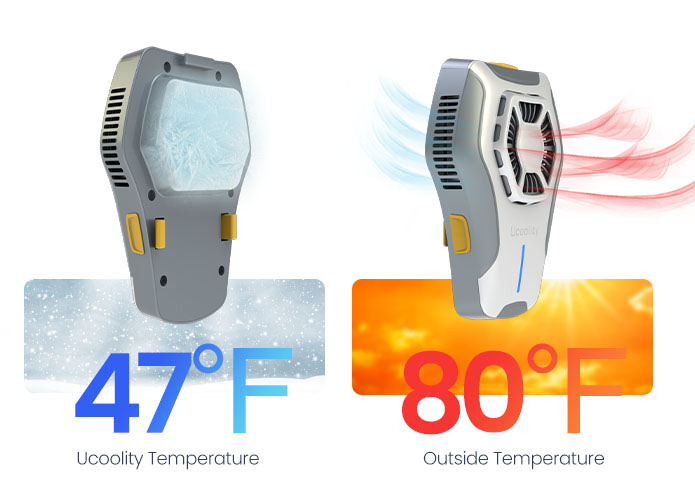 We used a unique composite material radiator and a smooth cooling air duct structure design to bring you long-lasting coolness.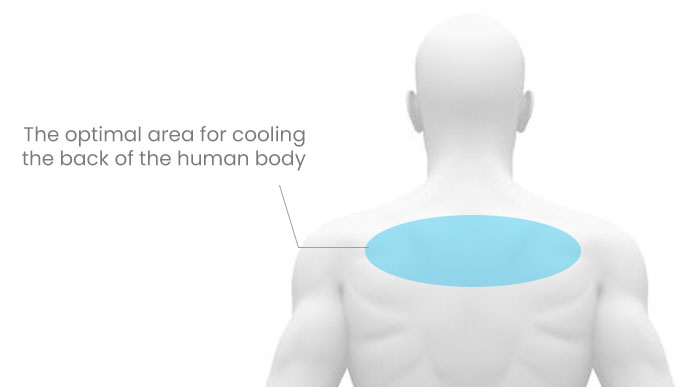 Test videos↓
Real-time monitoring
https://youtu.be/Rl_2gEFEBl4
Testing with clothes​
https://youtu.be/q-KELZV4L6Q
Testing without clothes​
https://www.youtube.com/shorts/lkOoFhkloCo


The Ucoolity radiator is composed of a magnesium alloy, compared with the traditional aluminum alloy radiator. The weight and heat dissipation is superior, it's lighter in weight and much more durable.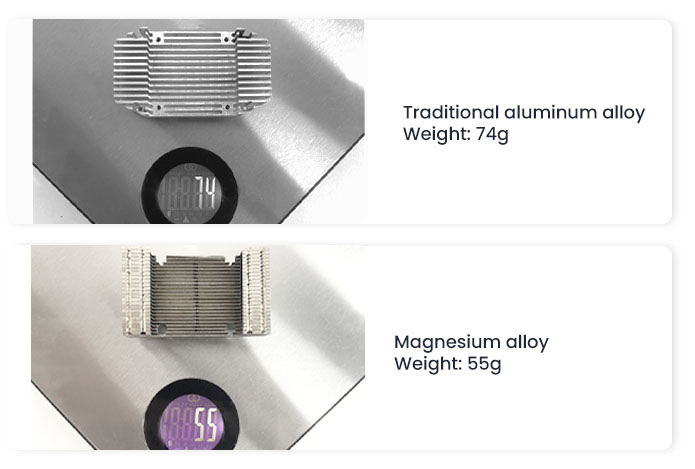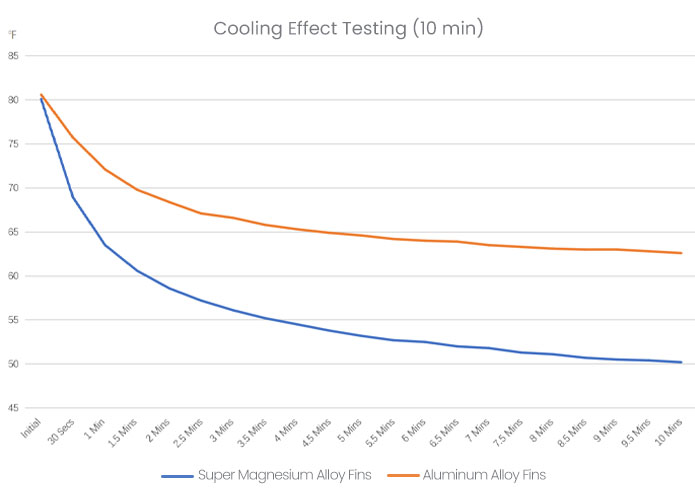 Cooling effect by Aluminum Alloy (old version)
 

Cooling effect by Super Magnesium Fins (new version)

Crafted from carbon fiber and other waterproof materials, it's super tough and super strong.The vest weighs only 1.1lbs and can be used anytime and anywhere, making it suitable for high-intensity sports and other strenuous activities.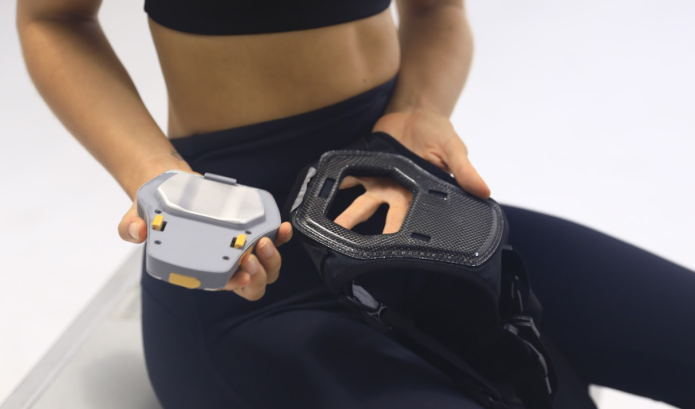 The ultra-light design will not weigh you down when you're on your feet all day. Compared to putting ice cubes directly onto your skin, the Ucoolity Vest will not cause any discomfort while cooling you down. It's uniquely designed with a mesh fabric and a powerful cooling system that is perfect for hot days. 

The magnetic buckle design is easy to put on and take off, and more secure than a regular buckle.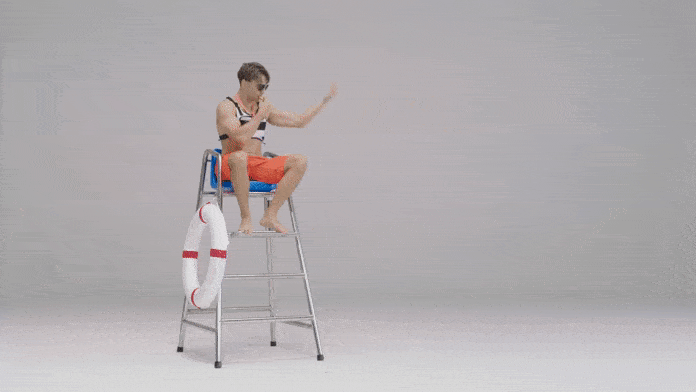 With our design, you can walk around your house or go outside without constantly checking to see if you still look presentable.

Part of the vest can also be quickly disassembled and washed. Just throw the vest into the washing machine with your other dirty clothes and wash!

The waterproof bag on the chest can hold daily items, like your mobile phone, earbuds, keys, power bank, cash, and more!

Ucoolity's built-in ultra-thin battery can cool nonstop for up to 3 hours, which is plenty of time to help you survive the hottest time of the day. In addition, it can also be connected to an external power bank to extend its cooling time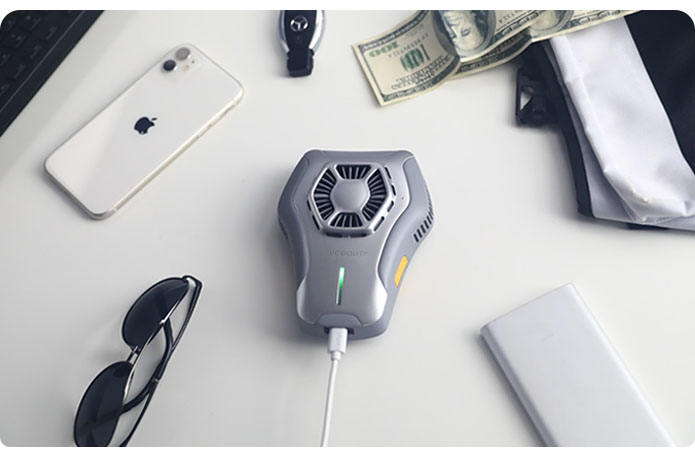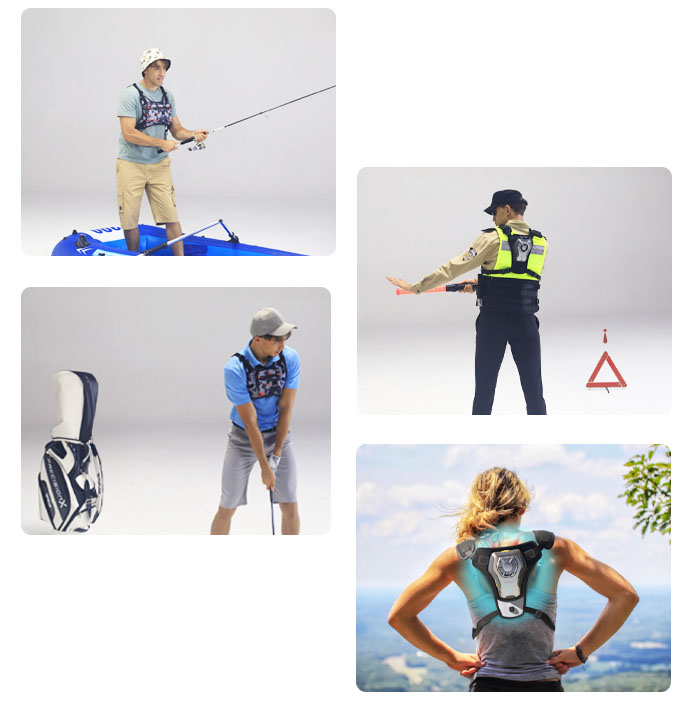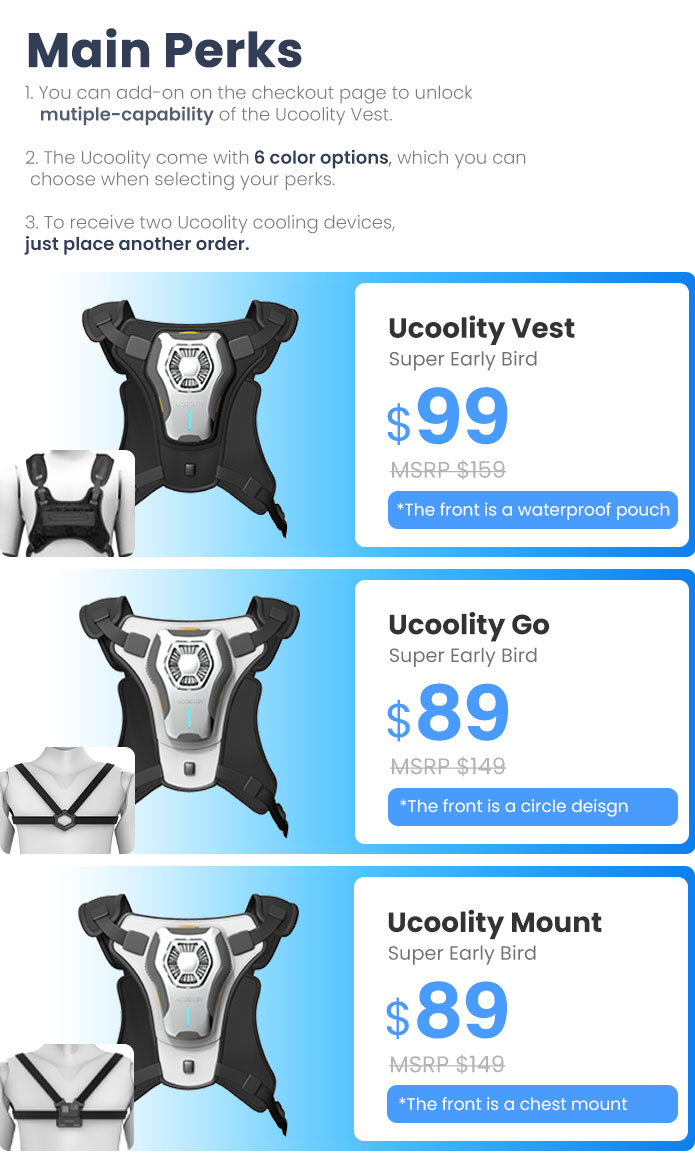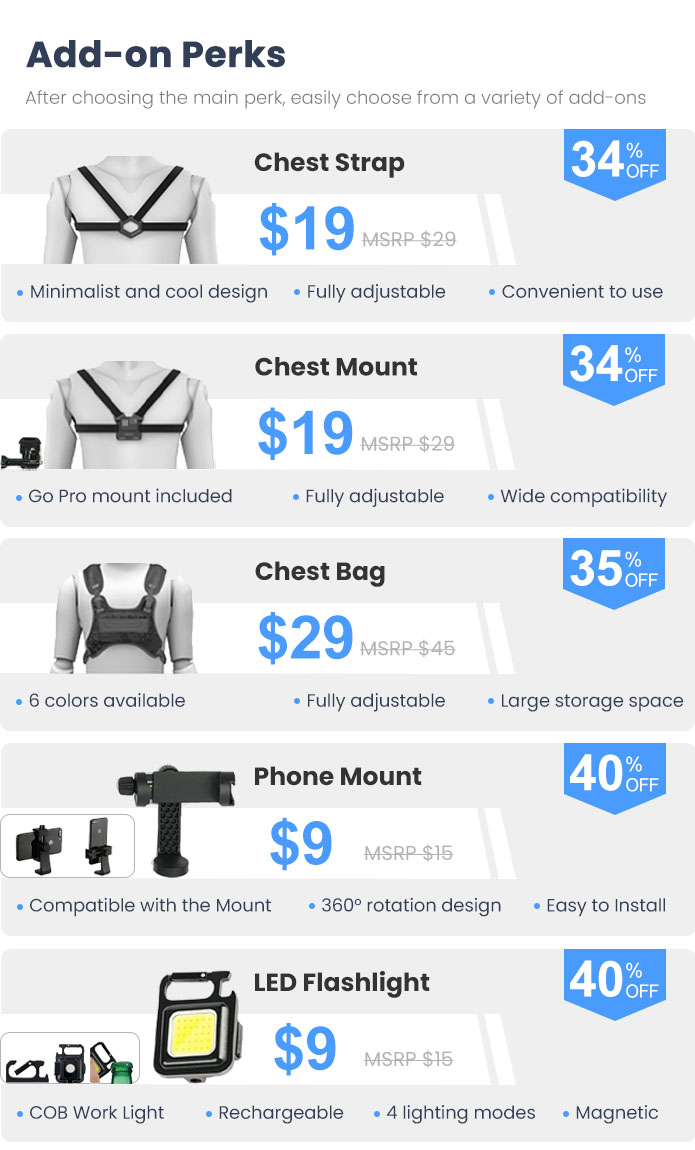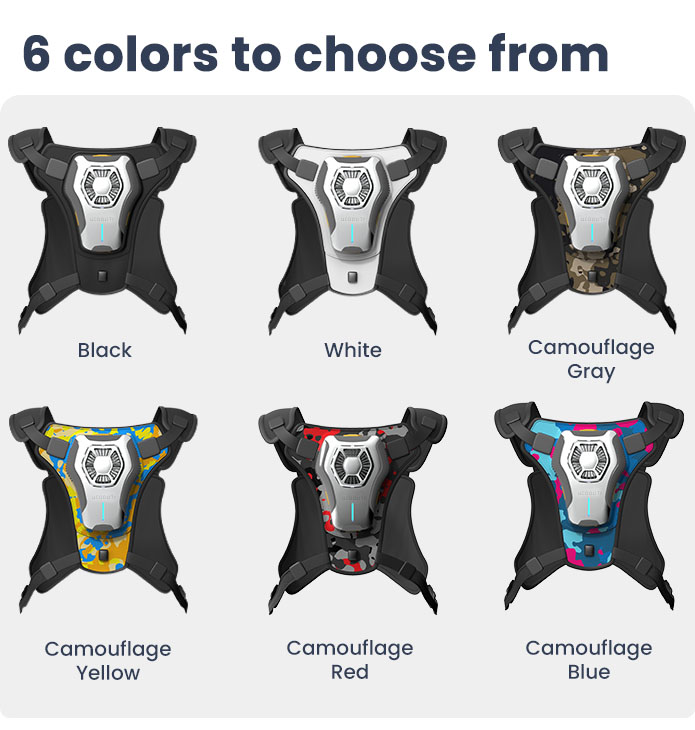 Ucoolity comes in six colors, which makes it not only a cooling vest, but also a fashion accessory. Featuring cool designs and fashionable colors, it's perfect for the office, at school, during summer activities, or wherever you want to stay cool. Wear it in high temperatures, humid weather, and during workouts.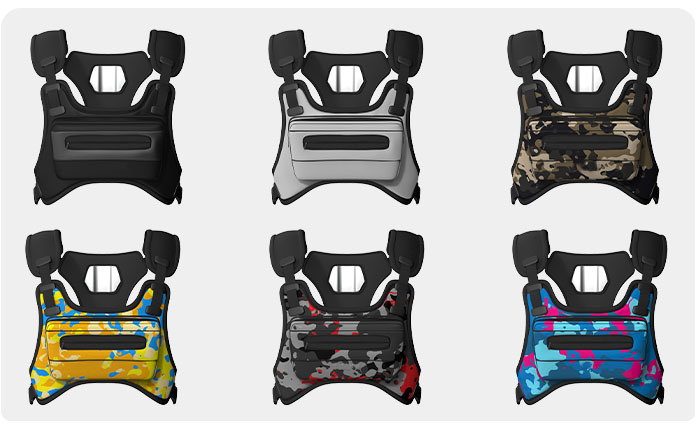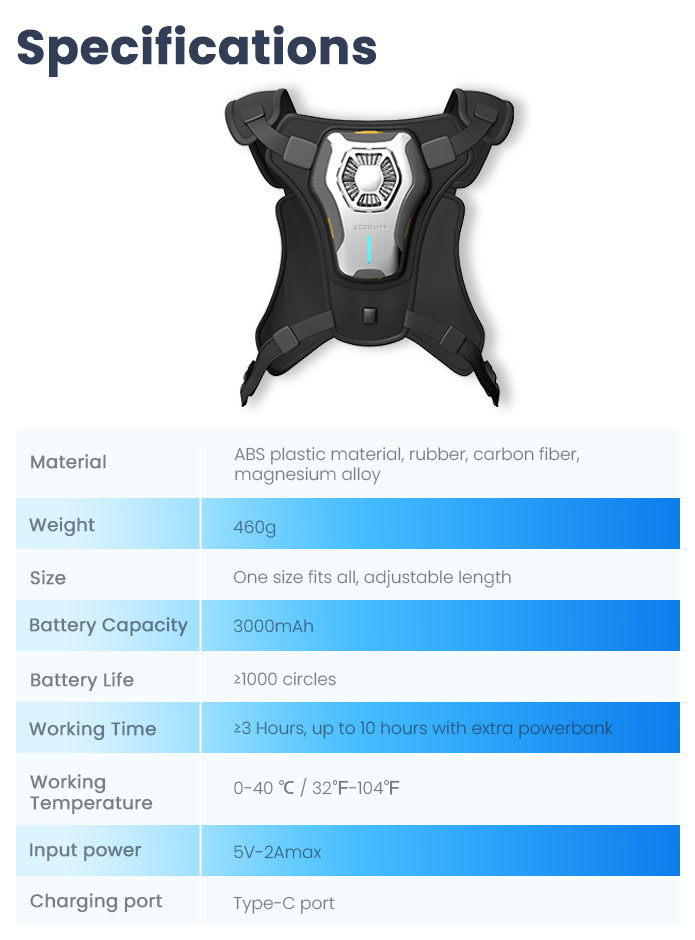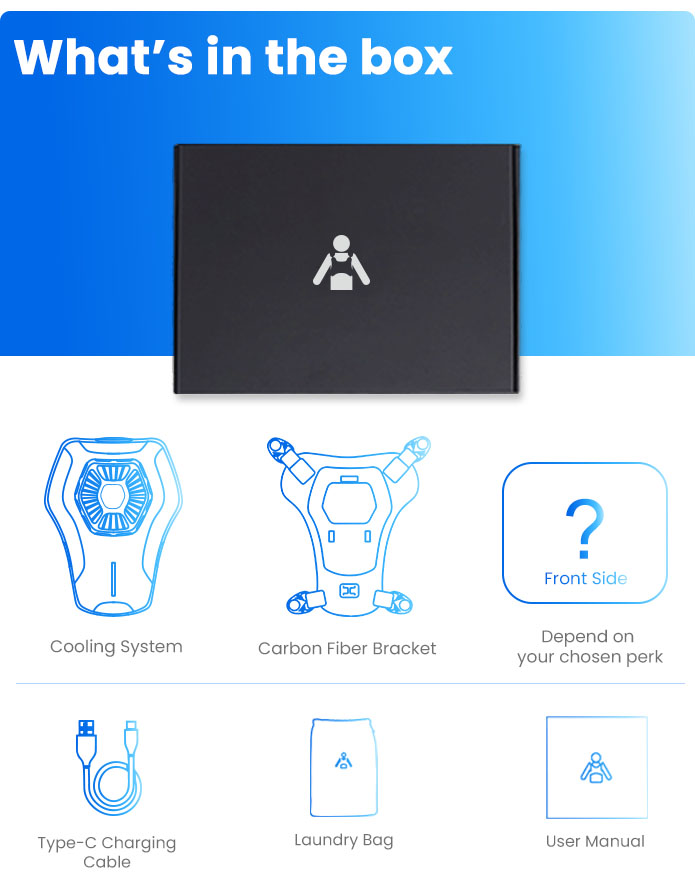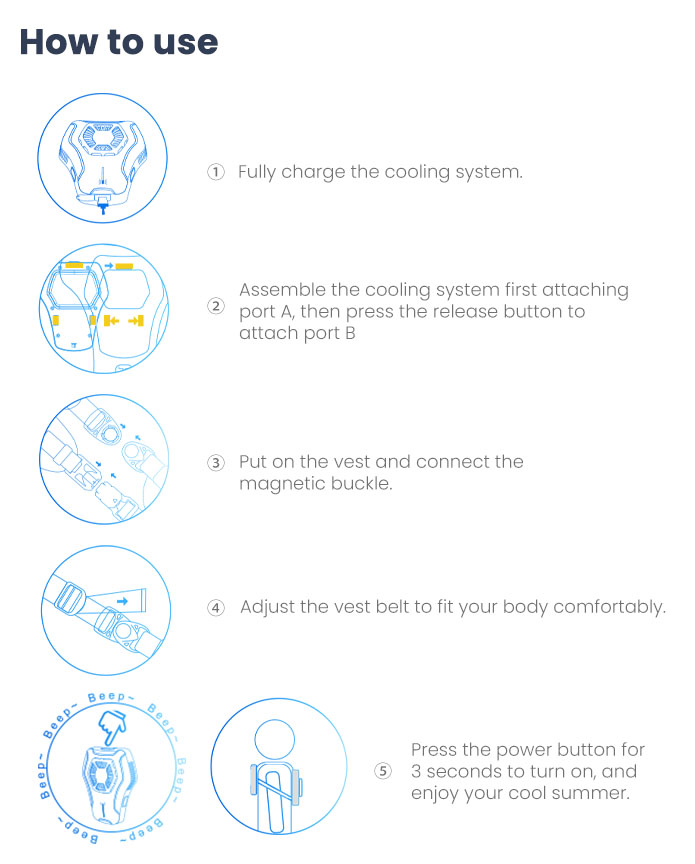 These designs weren't adopted because they were too small and the shape couldn't accommodate a larger capacity battery.