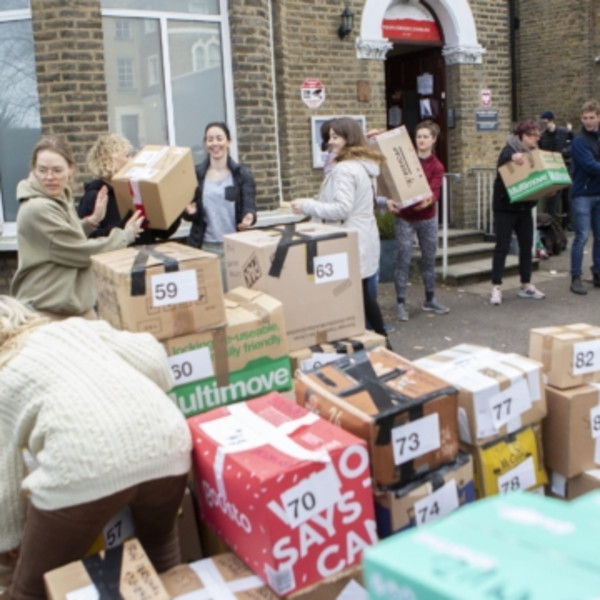 Ukraine Donation
$7,266
raised out of
$500,000
Concept
Support Ukrainian Help Ukrainian. Russia's invasion of Ukraine has shocked the world and prompted
Story
Help Save Children in Ukraine
Ukraine is the second-largest country in Europe, after Russia, and has an estimated population of 44 million. Sadly, children in Eastern Ukraine have grown up in conflict for the past eight years, enduring violence, shelling and being displaced from their homes. Today, fighting in Ukraine has forced children and families to seek refuge in neighboring countries, with 2.5 million people having now crossed the borders.
Ukraine's children are caught in the crossfire of this adult war. It should never have come to this.
Save the Children has been operating in Ukraine since 2014, delivering essential humanitarian aid to children and their families. Your donation to the Children's Emergency Fund can help provide children and families impacted by the conflict in Ukraine and around the world with immediate aid, such as food, water, hygiene kits, psychosocial support and cash assistance. Together, we can protect children in crisis.
What is the current situation in Ukraine?
Today, war is forcing children and families across Ukraine into basements and bomb shelters to escape explosions. 
In Eastern Ukraine, more than 400,000 children live in the areas at high risk of the direct impacts of the presence of soldiers and artillery, including being injured or killed by guns, landmines and explosive weapons, or being displaced from their homes. 
Temperatures in the capital of Kyiv are dropping below freezing, and displaced children may face long nights and days exposed to brutal conditions. Many families forced to flee will require help with their shelter, food, and clean water needs.
Children on the move across Eastern Europe are at risk of hunger, illness, trafficking and abuse. Distressed children and mothers have been forced to leave fathers and husbands behind after authorities ordered Ukrainian men aged 18-60 to stay and fight.
Every effort should be made to find a diplomatic solution and avert a catastrophic war. Children must be protected from harm at all times.
What are the challenges for children growing up in conflict in Ukraine?
Many children in Ukraine have already witnessed or experienced acts of violence over eight years of conflict.