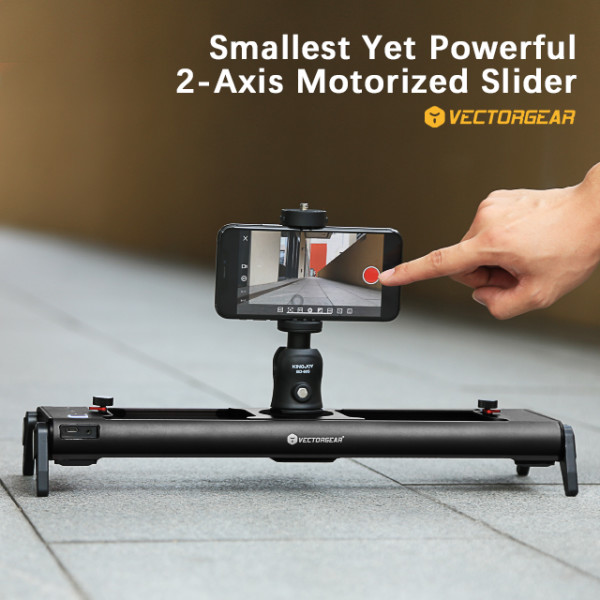 Vectorgear Smallest 2
$83,276
raised out of
$4,000
Concept
Affordable / Smallest / Works Anywhere / Works with Phone, Camera, GoPro, Osmo Pocket / Easy To Use
Story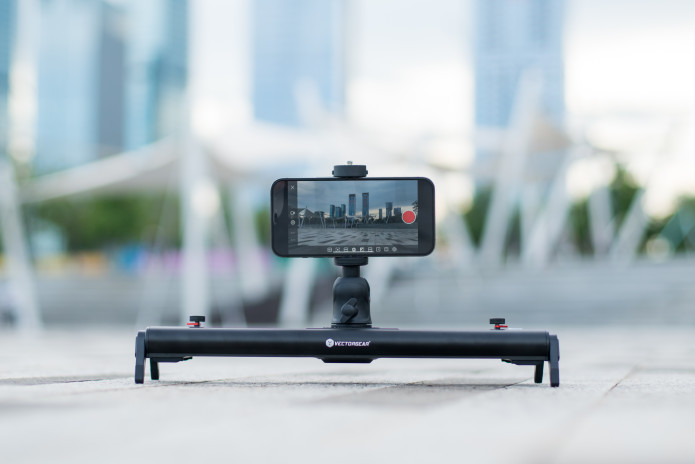 We all love to take pictures and videos, but have you ever wondered how you can take those time-lapse pictures, slow-motion videos, stop-motion videos and so on? Introducing VectorGear Air Slider, the ultimate and the only slider that you ever need!
Compatible with Smartphones, Cameras, GoPros, Osmo Pockets & More, VectorGear Air Slider is the smallest yet powerful camera slider.  Supports APP control, and it is super easy to use, which makes it perfect for video shooting, time-lapse, stop-motion or slow-motion shooting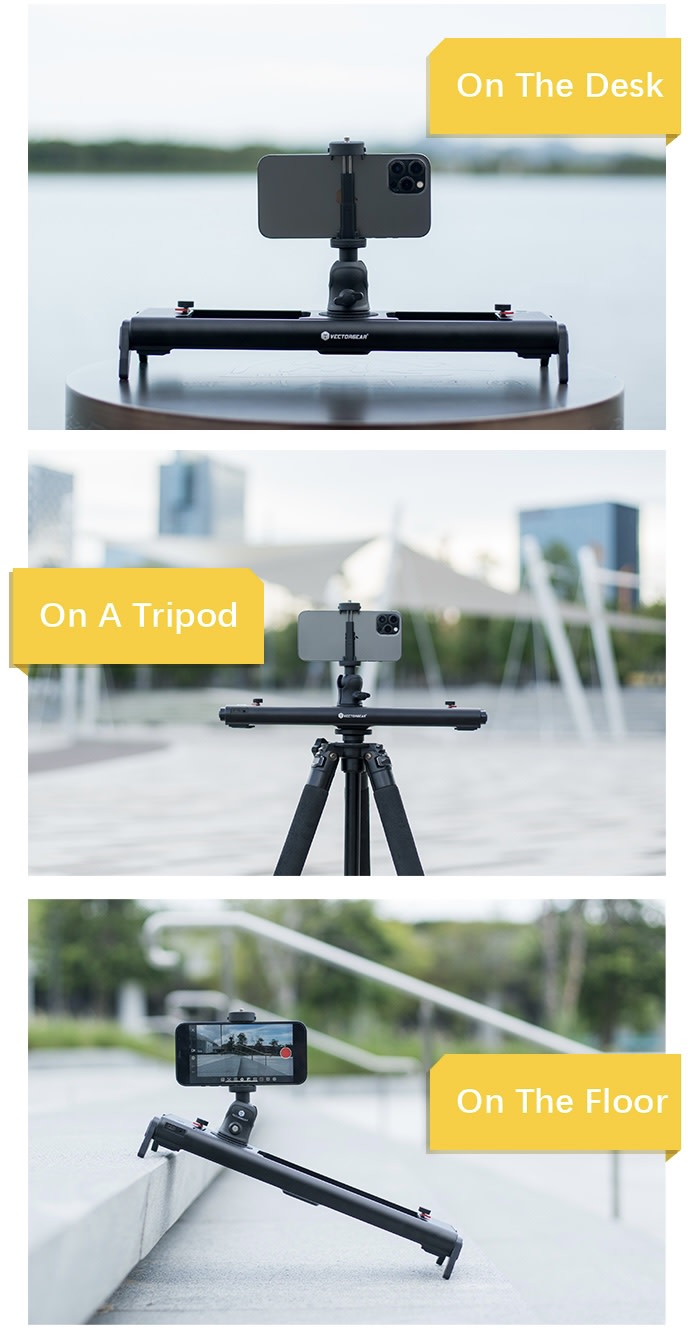 Thanks to its compact size, you can literally take Vectorgear Air Slider anywhere you want! How can you use it? On a desk, on a tripod, on the floor, anything you can think of!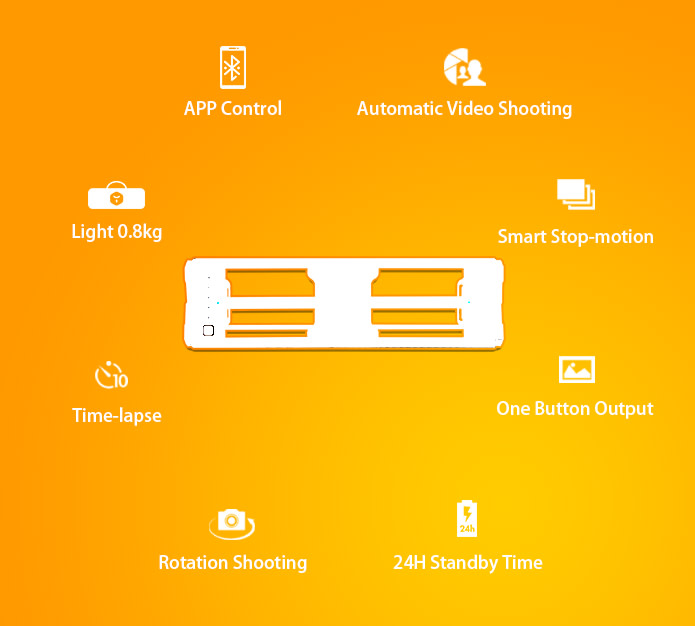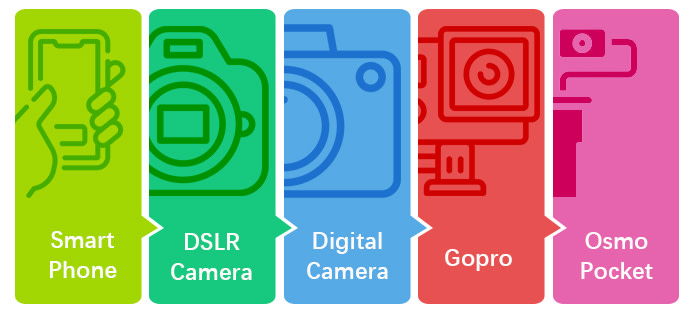 Thanks to VectorGear Air Slider's universal compatibility, using it with any device you have is made possible! Smartphones, SDLR Cameras, Digital Cameras, GoPros, Osmo Packets and more!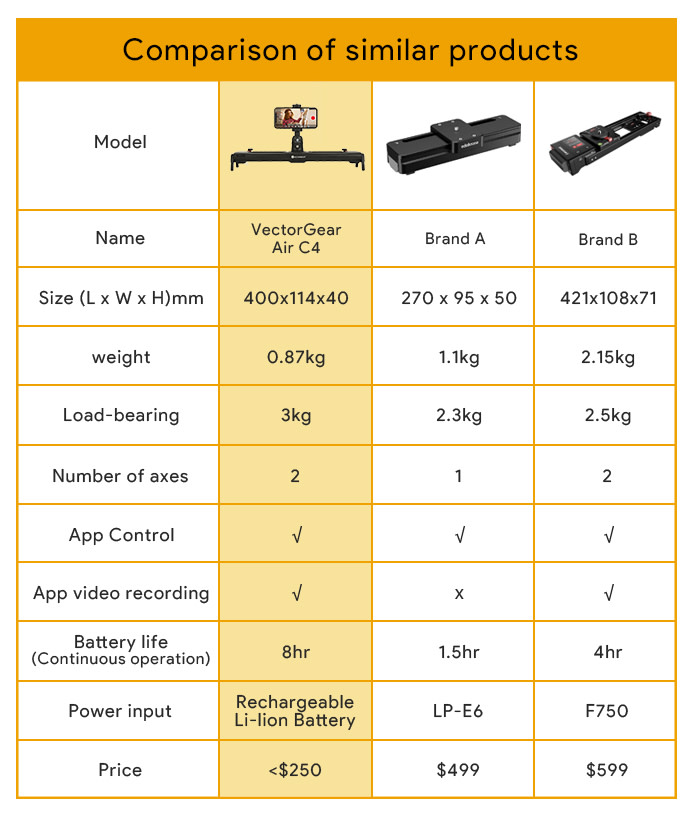 Ever wonder if you can shoot video like all these amazing photographers on the internet? Well, Vectorgear got you covered! No matter if it is video shooting, time-lapse, stop motion, slow motion, Vectorgear is your go-to option!
Target-shoot is not a problem for Vectorgear Air Slider either!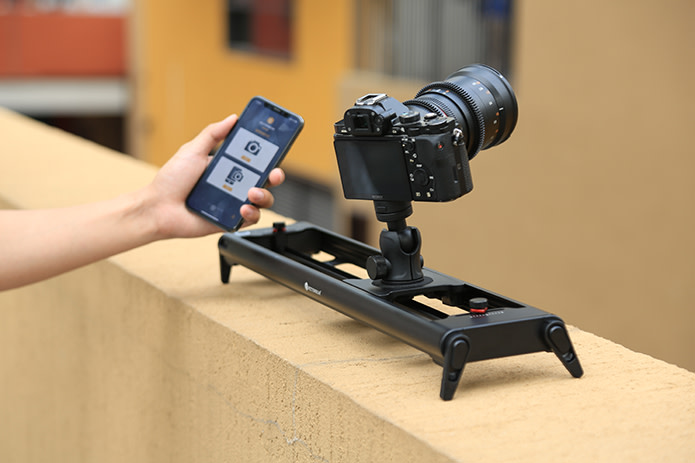 Frustrated with the complicated editing software and complicated operation process? VectorGear got you covered! It supports one-button video output and one-button operation, this is the most user-friendly slider you can get!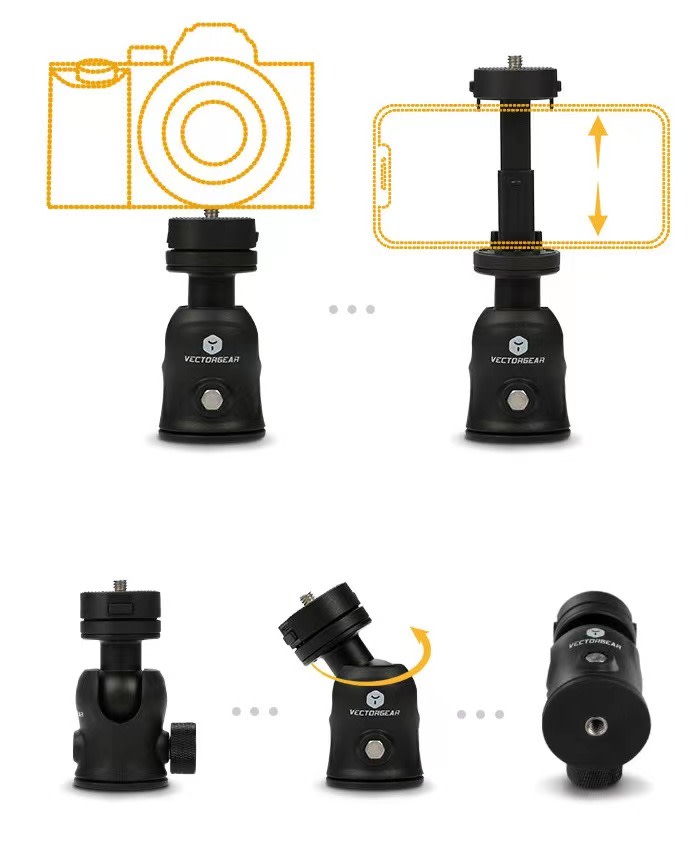 With Vectorgear, shooting has never been easier, you can shoot your own work in any angle you would like! With the help of its ultra-flexible gimbal, let your imagination go wild.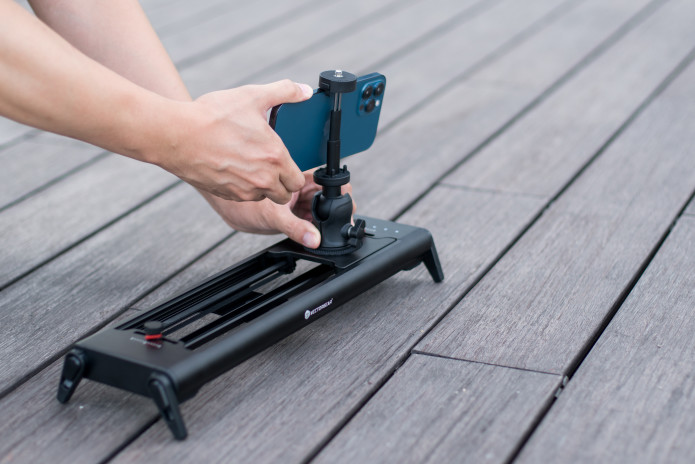 Using Vectorgear is incredibly easy, there is no learning process, just grab and go, start creating that perfect picture and perfect video now!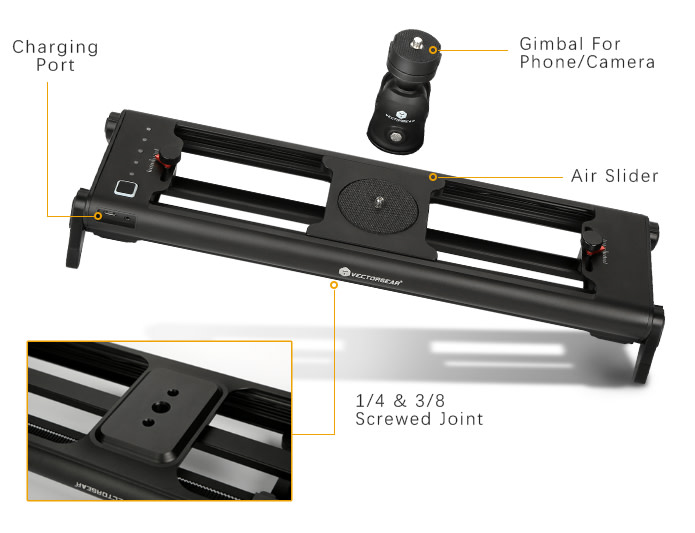 Featuring tons of accessories, Vectorgear is the only slider you will ever need!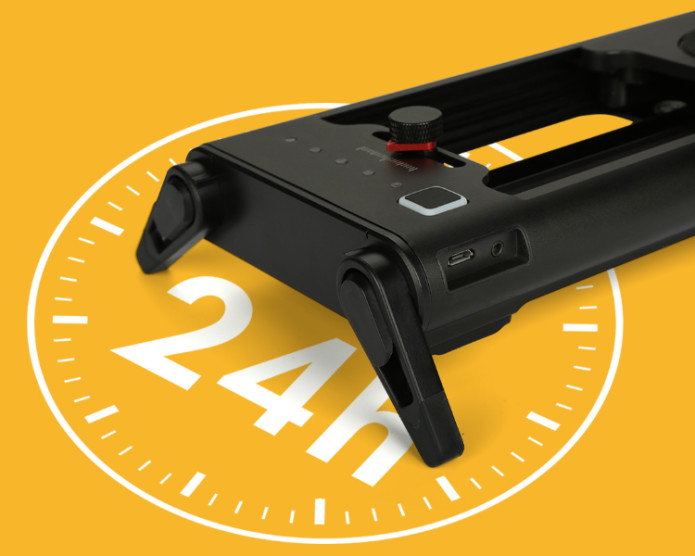 Do you always have low-battery anxiety? Are you worried about not having enough power when you are shooting outside? Vectorgear Air Slider can last you 24 hours on one charge, so you can be safe taking it everywhere with you!

During the past few years, we have received reviews from reviewers everywhere for different products of ours and you can check them out here.

Check out this video, which showcases how to use the Vectorgear Air Slider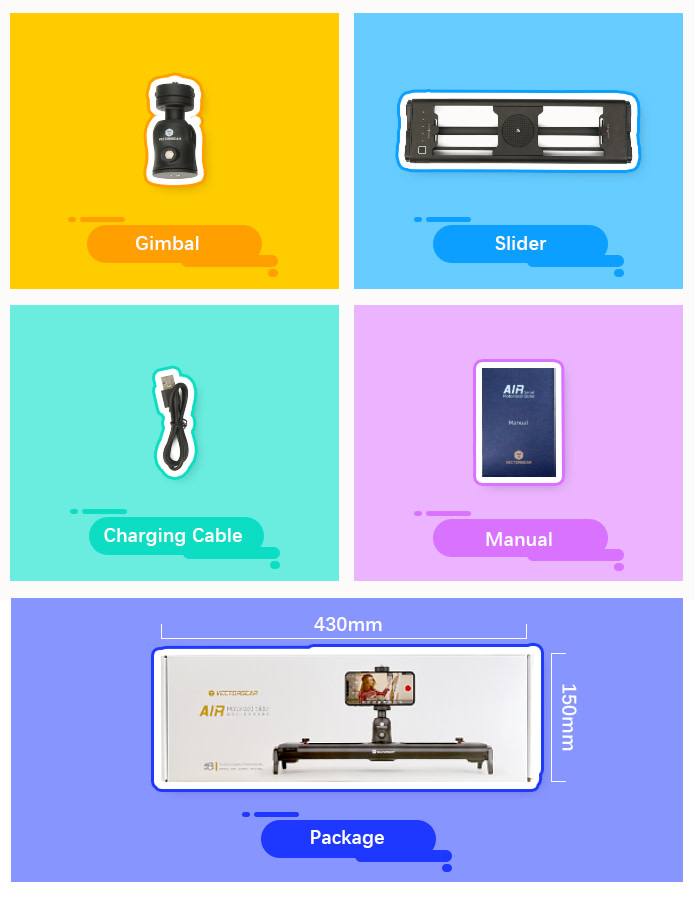 What's in the box of Vectorgear Air Slider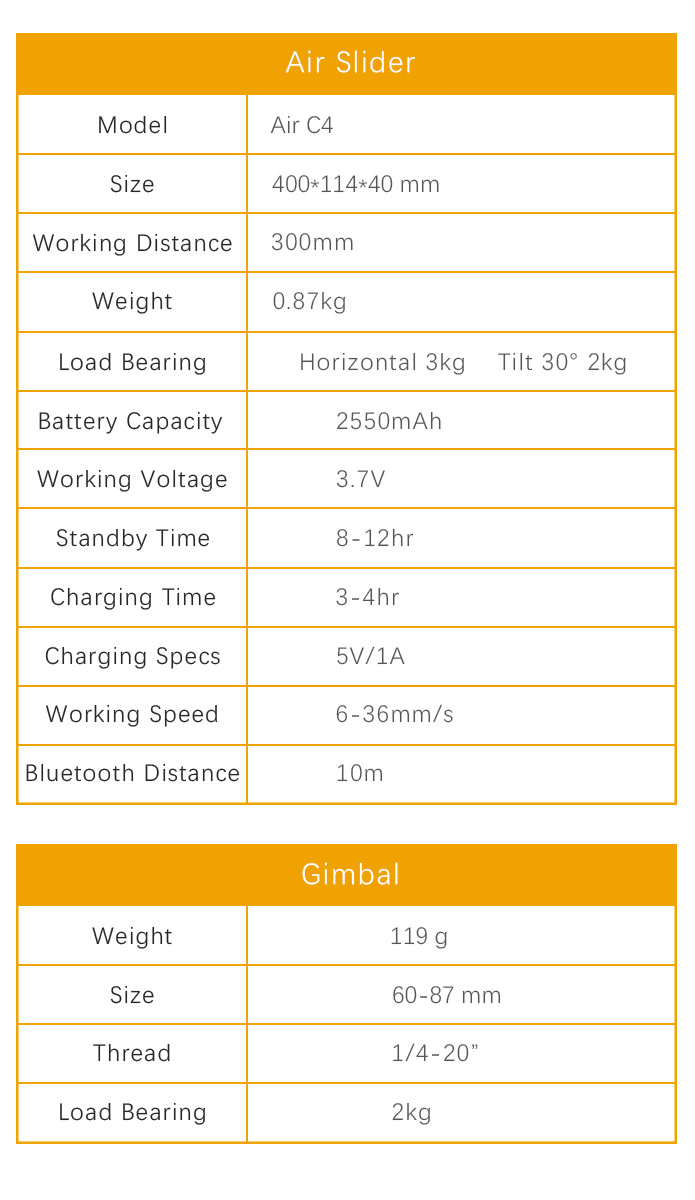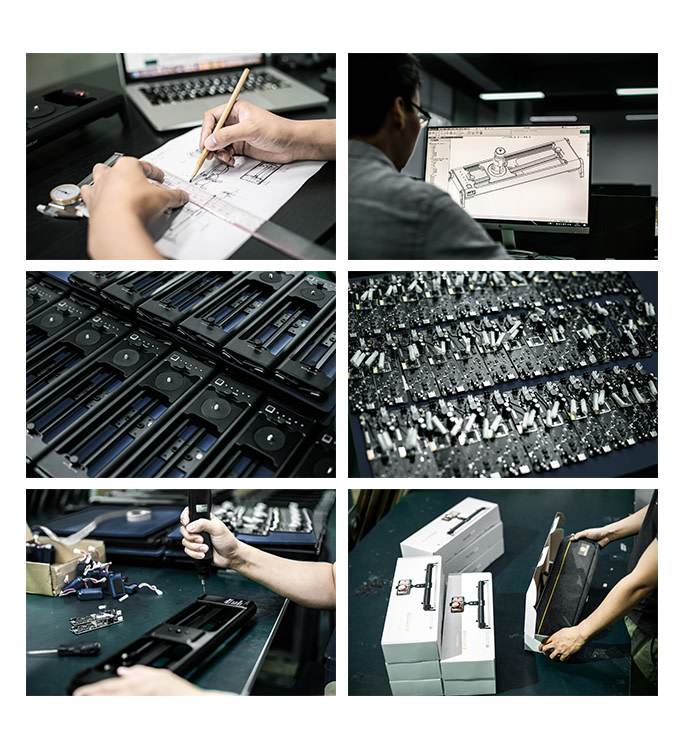 Every detail, no matter how small it is, receives our full attention.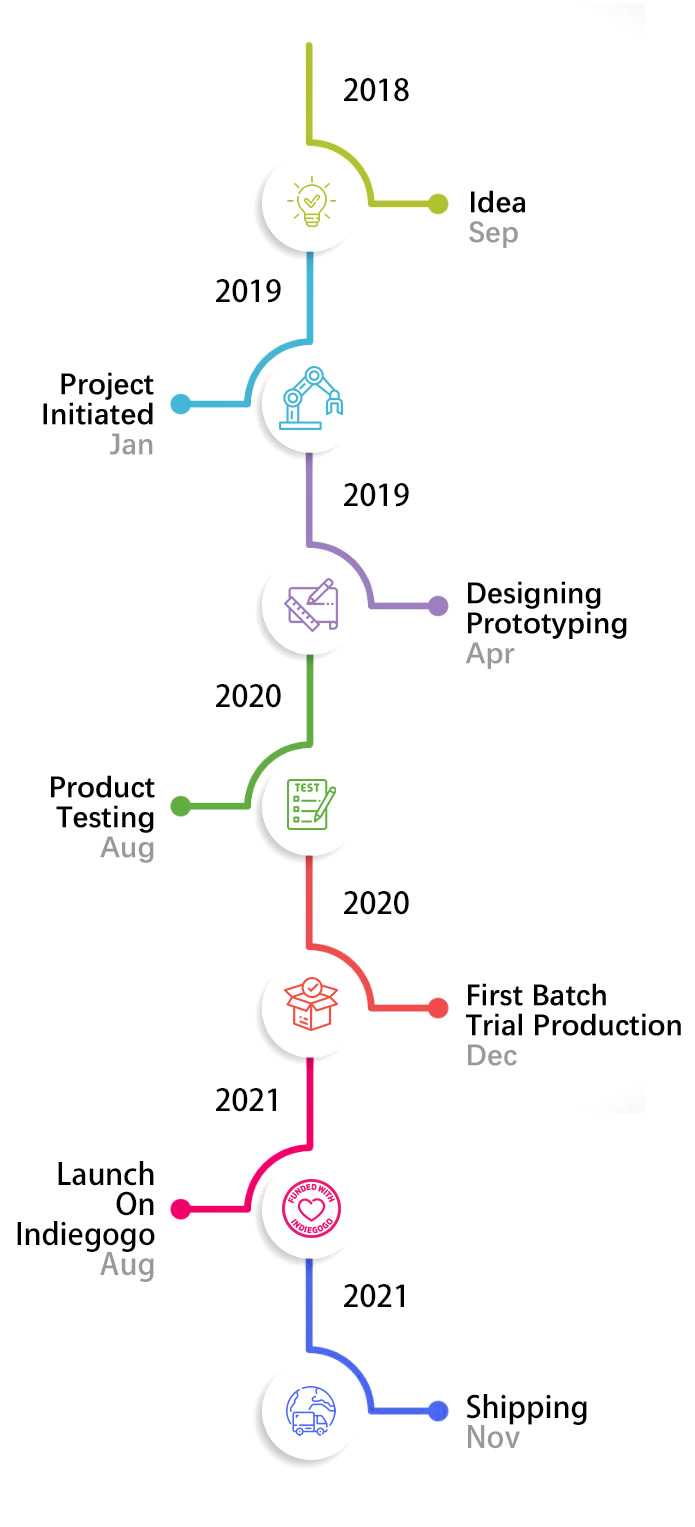 Founded in 2015, Vectorgear has been a brand that focuses on camera gears and devices ever since, we have created a brand that is trustworthy, reliable and innovative! Over the years we have received reviews from reviewers all over the world, so you can definitely trust Vectorgear!