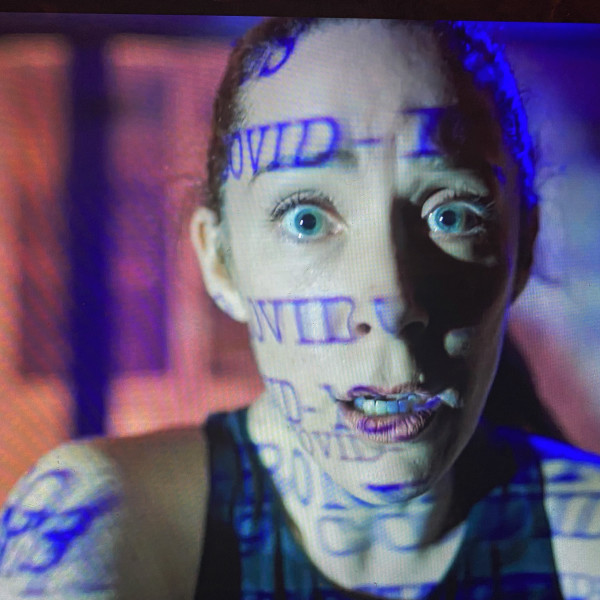 Wasabi: Bits for the Mind
$1,950
raised out of
$120,000
Concept
politically and socially spicy "bit" films that shake perceptions and unsettle the settled mind.
Story
Hi there!
I'm thrilled to share, Wasabi: Bits for the Mind, the inaugural project of my new company, Pass the Salt Productions, LLC.  This is a female lead company with the mission of telling bold, thought-provoking, socially relevant stories that challenge the viewers perceptions and evoke conversation.   Our vision is to use art to break bread, not ties.  I would like to pass the salt to You to help make Wasabi: Bits for the Mind a reality!
What's a "bit", you ask?
A "bit" is a film that is 2-3 minutes in length, that tells a complete story: it is not part of a longer film.  We are living in a tik-tok generation, with minute attention spans.  It's imperative that our art and messaging reflect that reality or we become obsolete. I've spearheaded this new genre to bring socially relevant artistic content with important messaging to the upcoming generation. 
Wasabi "bits" are a series of 6 films that explore how science and technology affect our lives. The inundation of social media and technology in our lives can feel like an assault. I've created bold, provocative content that asks the viewer to think about how we are being transformed as a result of this?  How do we integrate/process these influences?  What are we now, and what are we morphing into?
This campaign is designed to help bring all 6 bits to the screen in their entirety! I have already shot the first of the series, titled, "O, Brave New World", directed by Elisabeth Ness, shot and edited by Ed Nescot of Good Porpoise Productions.  
The synopsis for all 6 Wasabi Bits can be found HERE.
I'm looking to start shooting #2 this May and am committed to having all 6 bits wrapped by the end of summer 2022.  Here's where you come in!
Your contribution will allow for:
industry rate/stipend salaries for producer, director, script writer (s), associate/line producer
casting and rights
cameras, lighting, sound, (kit and crew) art department
insurance for locations/rentals
travel hotel/lodging when needed
postproduction costs: editing, audio, sound mixing, color correction,
contingency costs, miscellaneous expenses (food, water, parking, scripts, binders, recording studio where needed)
press and advertising
LLC company reimbursement for all initial investment costs in filming Bit #1: "O, Brave New World" and incorporation fees
I think about legacy a lot.  I think about my two little girls and what my greater contribution to their future is.  I invite you to join the community of (salt) shakers who are revolutionizing art by using the tool of the "bit": the more relevant form of communication.  If you are able to give, please do!  *No amount is too small.   Your support is the critical tool to the launching of this new genre- and you'll have the profound satisfaction of having gotten in on the ground level of a revolutionary artform.  If you're unable to donate, I'd love you to share this campaign with those who might be able to.
100% of proceeds met here beyond the goal will go to KIDSAVE.
 Thank you!
*If unable to meet the fundraising goal here, I will reach out to equity investors and non-profits for the additional financing.