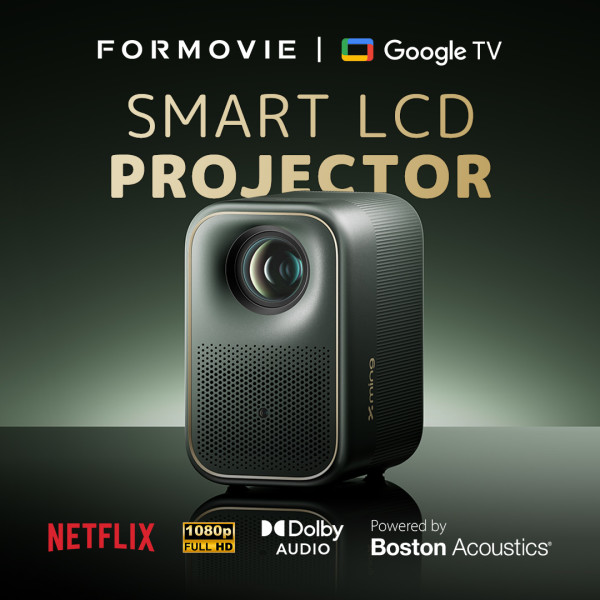 World's First Google TV LCD Projector With Netflix
$116,954
raised out of
$39,232
Concept
Google TV | Netflix Certified | Native 1080P | Dolby Audio | Up to 120"| Powered by Boston Acoustics
Story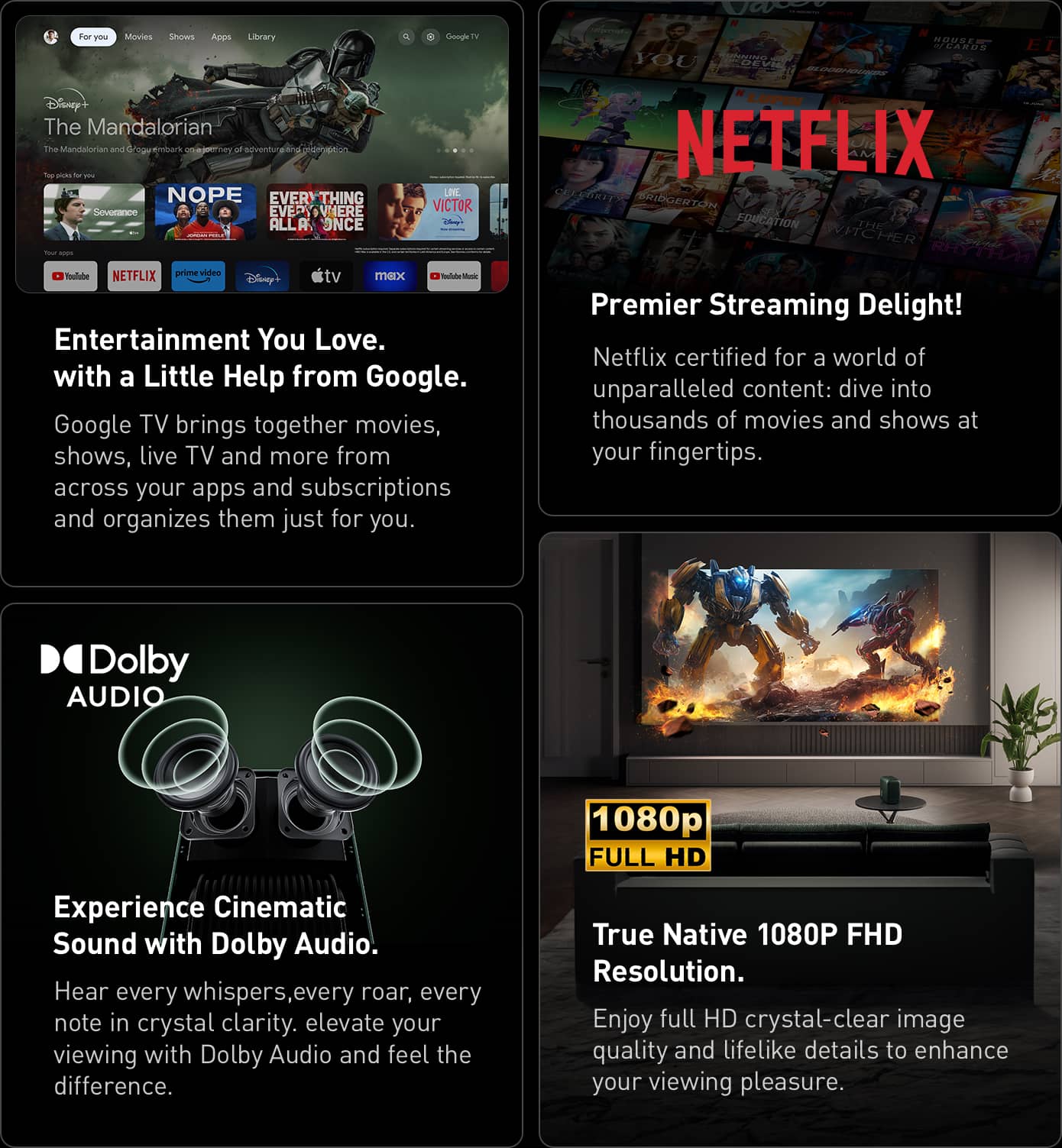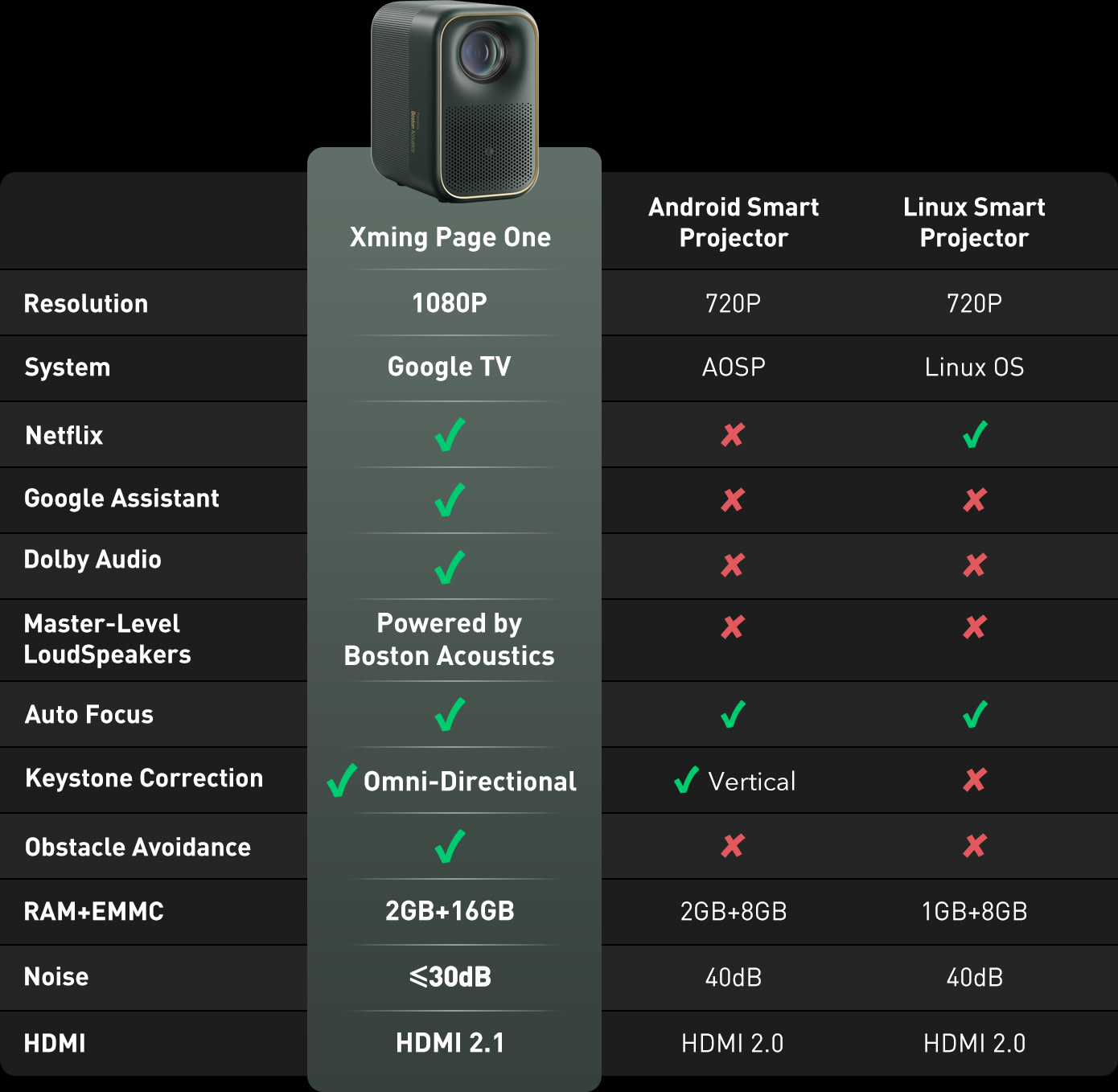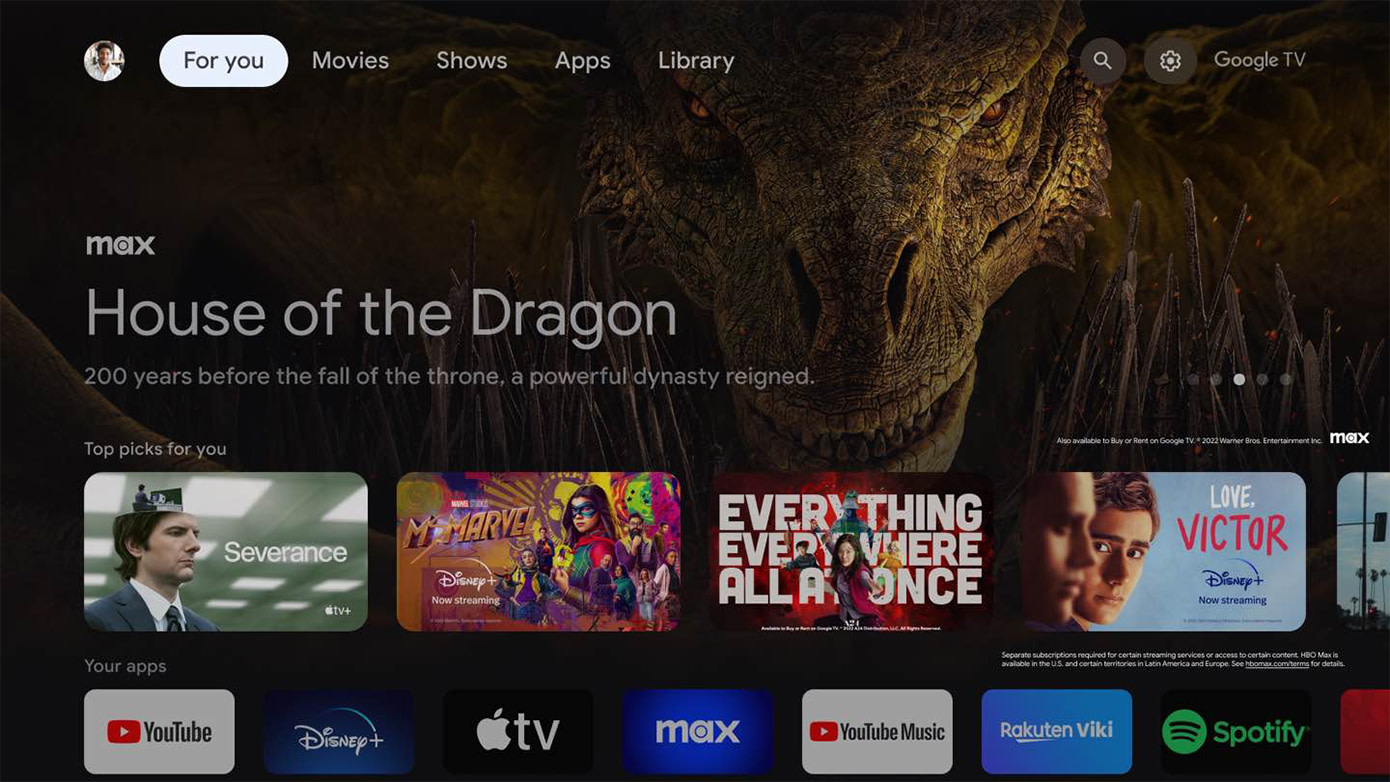 It's all right here. With 700,000+ movies and TV episodes, live TV, and more available across 10,000+ apps, Google TV takes streaming and live TV to the next level — bringing together your favorite entertainment from across your apps and organizing it all, just for you.
* Some apps, content, and/or features may not be available in all countries. Subject to availability. Subscription, download, or purchase may be required for viewing.

Say goodbye to random recommendations —and hello to your new favorite show. Discover movies and shows from across your apps with personalized suggestions powered by Google and inspired by what you've watched.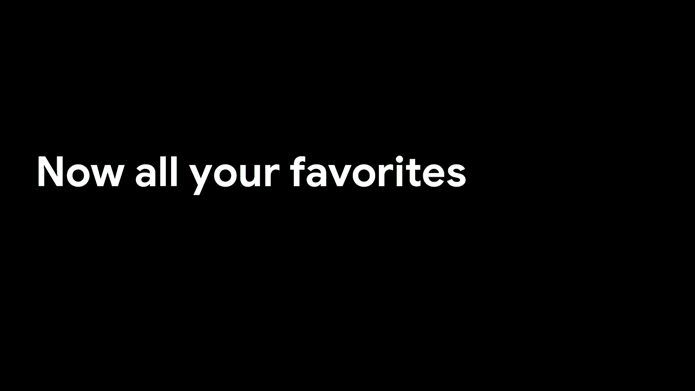 Your TV is more helpful than ever. Use your voice to find movies, stream apps, play
music and control the TV. Ask Google Assistant to find a specific title, search by genre, or get recommendations by saying, "What should I watch?" With personalized results that improve over time, you can get to what you want to watch faster.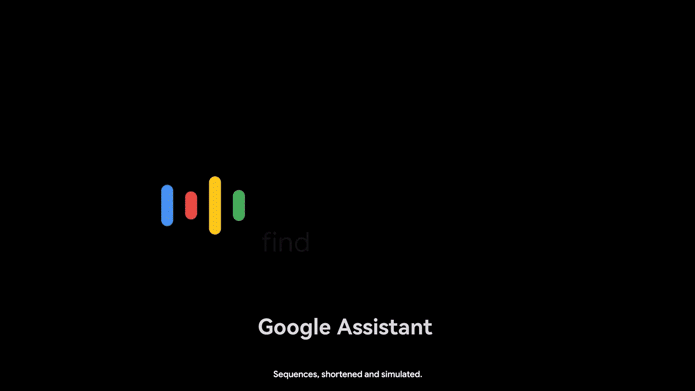 Do even more with your TV by asking Google Assistant questions and seeing answers on screen. Or see who's at the front door and control other smart home devices from the comfort of your couch. Even manage tasks like adding popcorn to your shopping list without picking up another device.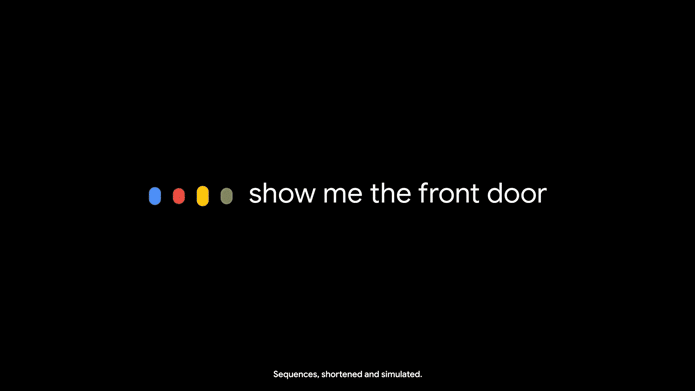 Elevate Your Entertainment with Netflix Official Certification.
This seal of approval signifies a profound synergy between our projector and Netflix's cutting-edge video decoding technology. Minimize any potential compromise to video quality and maximize your enjoyment with smoother streaming and clearer visuals. By enabling multi-device synchronization, you're granted the freedom to seamlessly transition between devices, picking up right where you left off.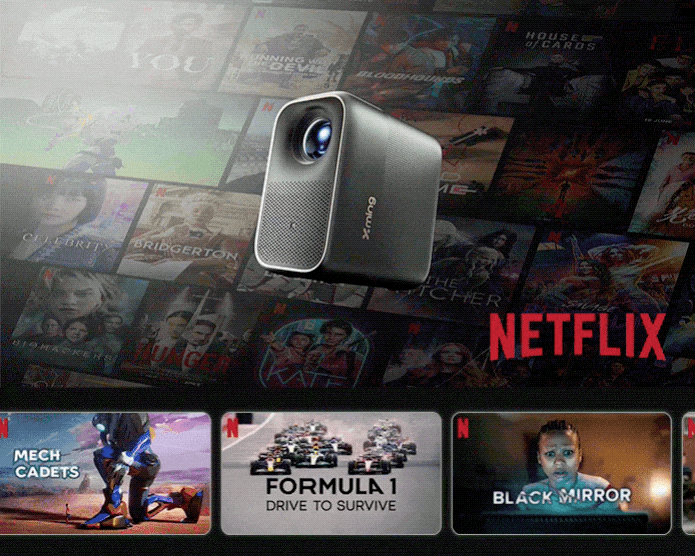 Immerse yourself in a visual world that spans from an intimate 40 inches to an astonishing 120 inches – a canvas larger than most smart TVs. Whether you're watching your favorite show on a massive scale or enjoying a cinematic experience that dwarfs traditional screens, Page One gives you the power to customize your viewing adventure like never before.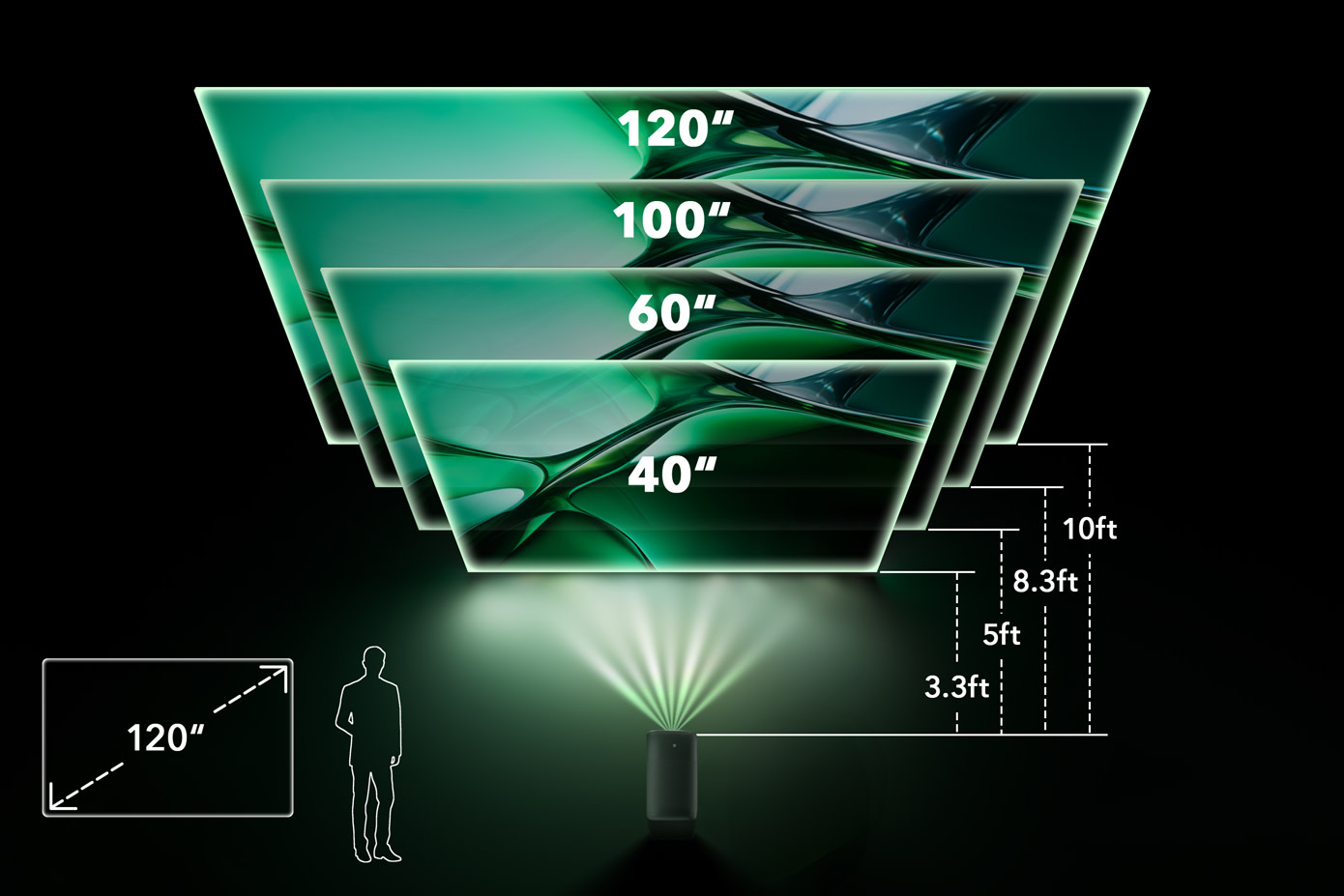 The 1080P resolution ensures that your content is showcased in its full glory, making every moment an exceptional visual delight. Unlike smaller projectors that settle for 720P, our projector delivers a higher pixel density, translating into sharper details, vibrant colors, and lifelike clarity.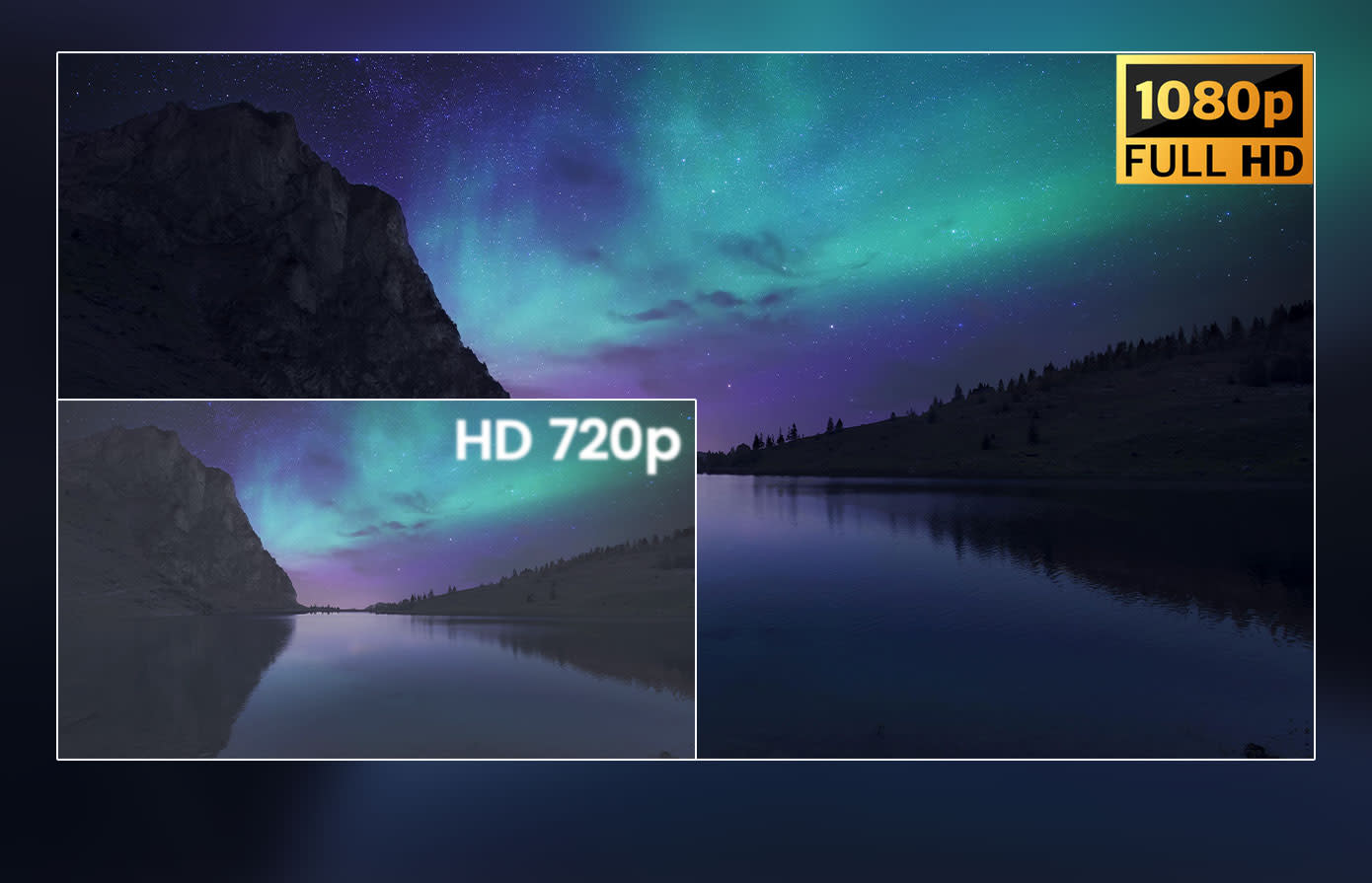 Unleash spectacular visuals with an impressive 2000:1 contrast ratio, promising deeper blacks and brighter whites. With the added support of HDR10 decoding, colors become more vibrant and images more realistic. Enjoy cinema-quality viewing right at home, capturing every detail in stunning clarity.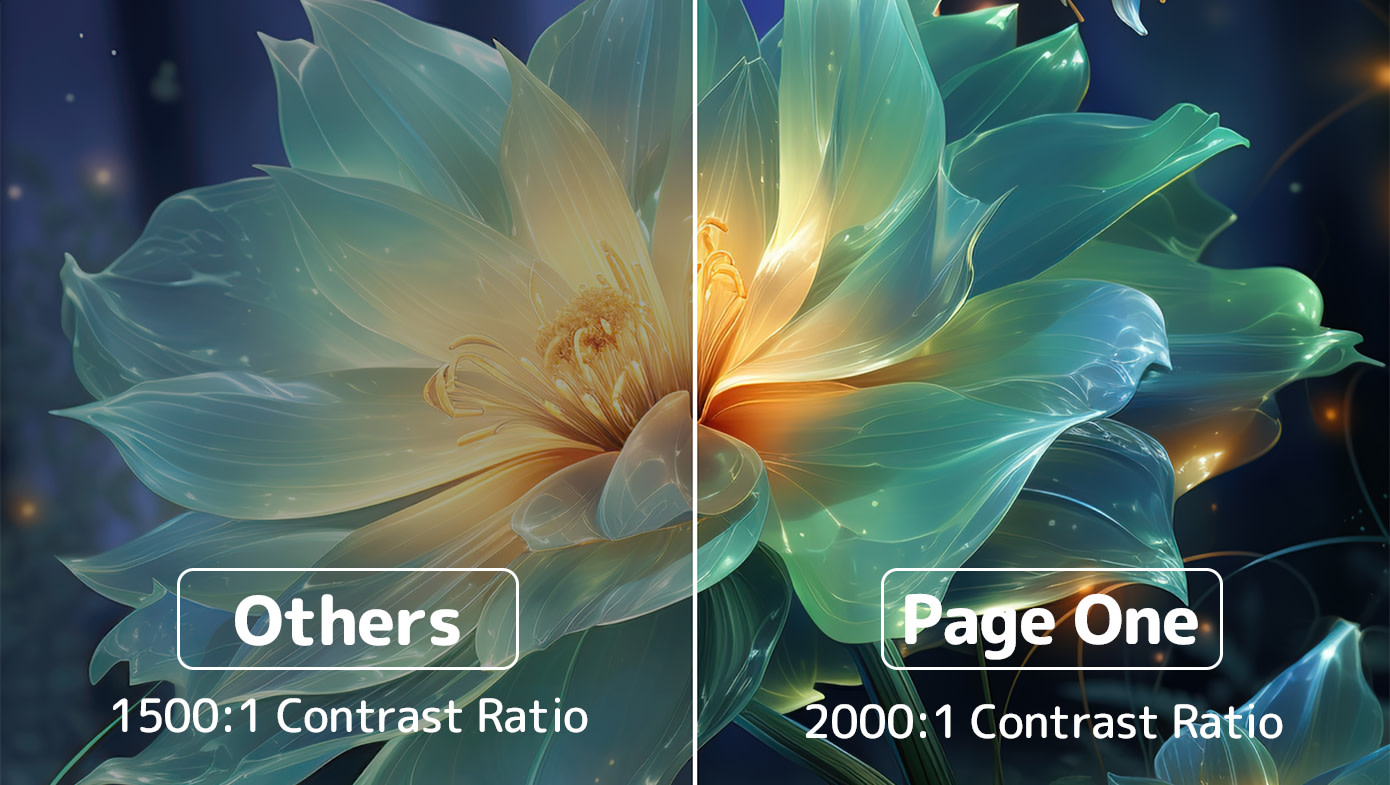 Say no to inflated claims and experience the true power of brightness with confidence.
We stand by our genuine 300 lumens brightness that has been rigorously tested .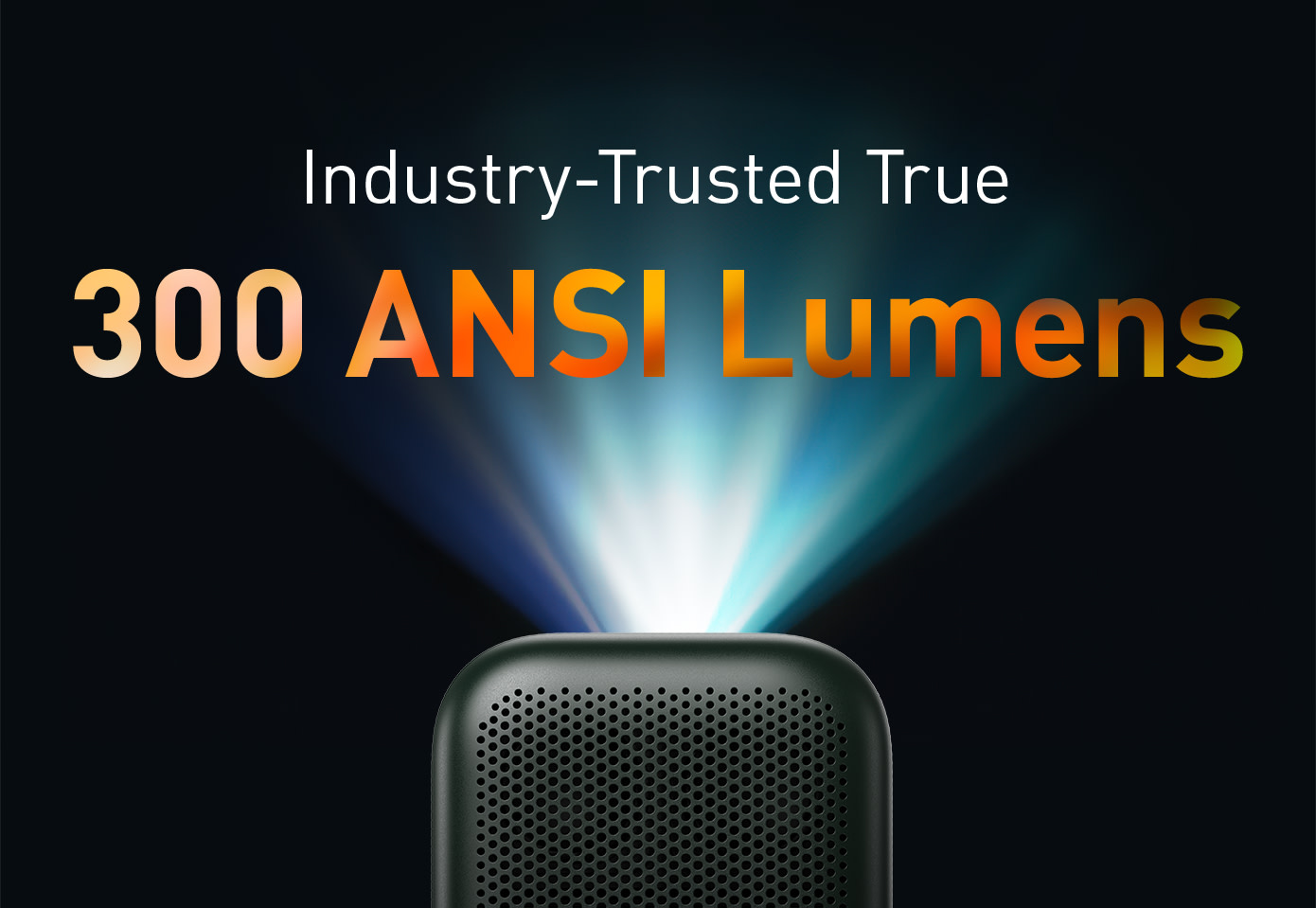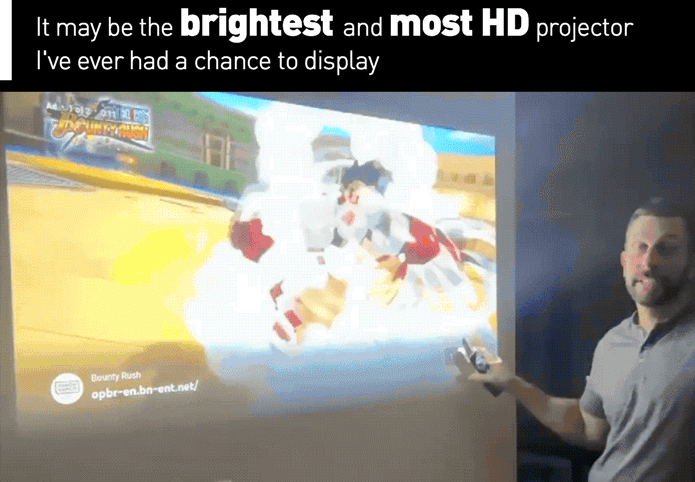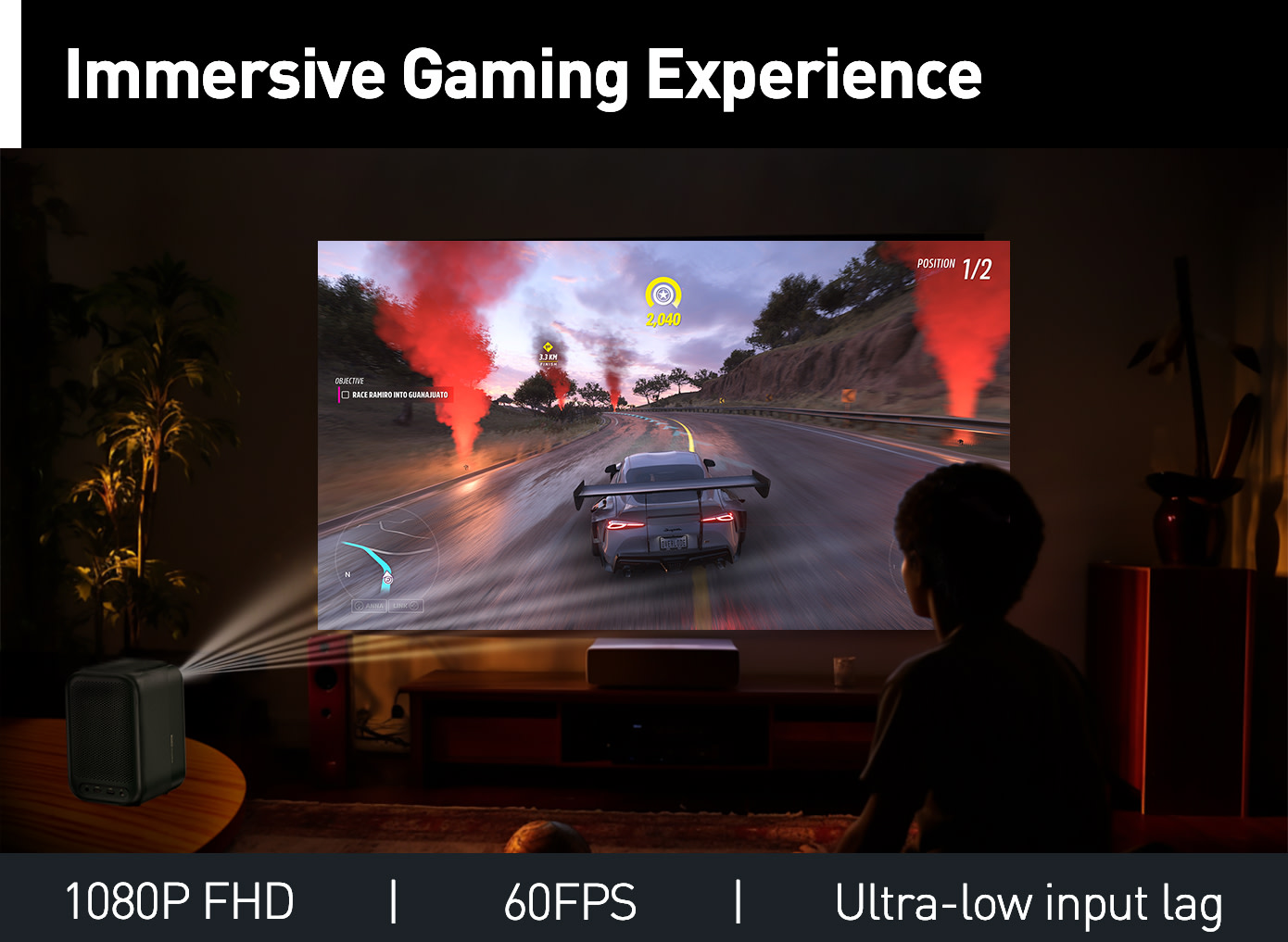 Imagine you're watching an action-packed movie scene where a car races from one side of the screen to the other. With Dolby Audio, you'll feel as if the car is whizzing past you, the engine's roar seamlessly moving from left to right, truly putting you in the heart of the action.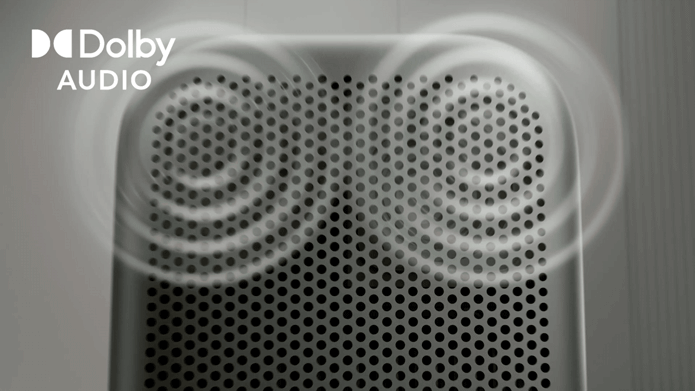 Jointly developed with Boston Acoustics, an international high-end audio brand. Xming Page One is equipped with 2x5W high-power speakers, with abundant bass power, clear and soft treble, and rich sound details to ensure the audiovisual enjoyment of projection.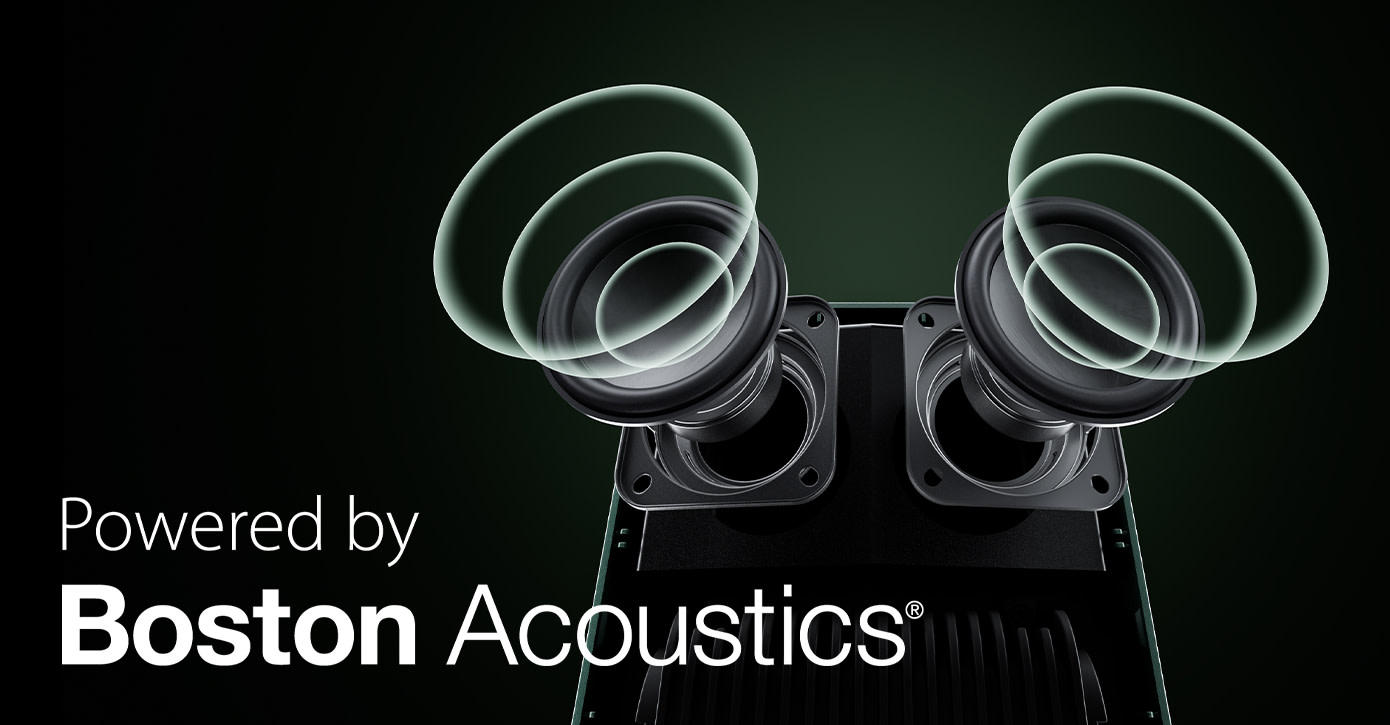 Seamlessly connect your smartphone or other devices and transform your projector into a high-quality Bluetooth speaker. But that's not all – when connected to speakers or headphones, experience different audio playback modes tailored to your preferences. Whether it's sharing music with friends or indulging in a private audio session, Bluetooth 5.0 offers versatility that transcends the ordinary.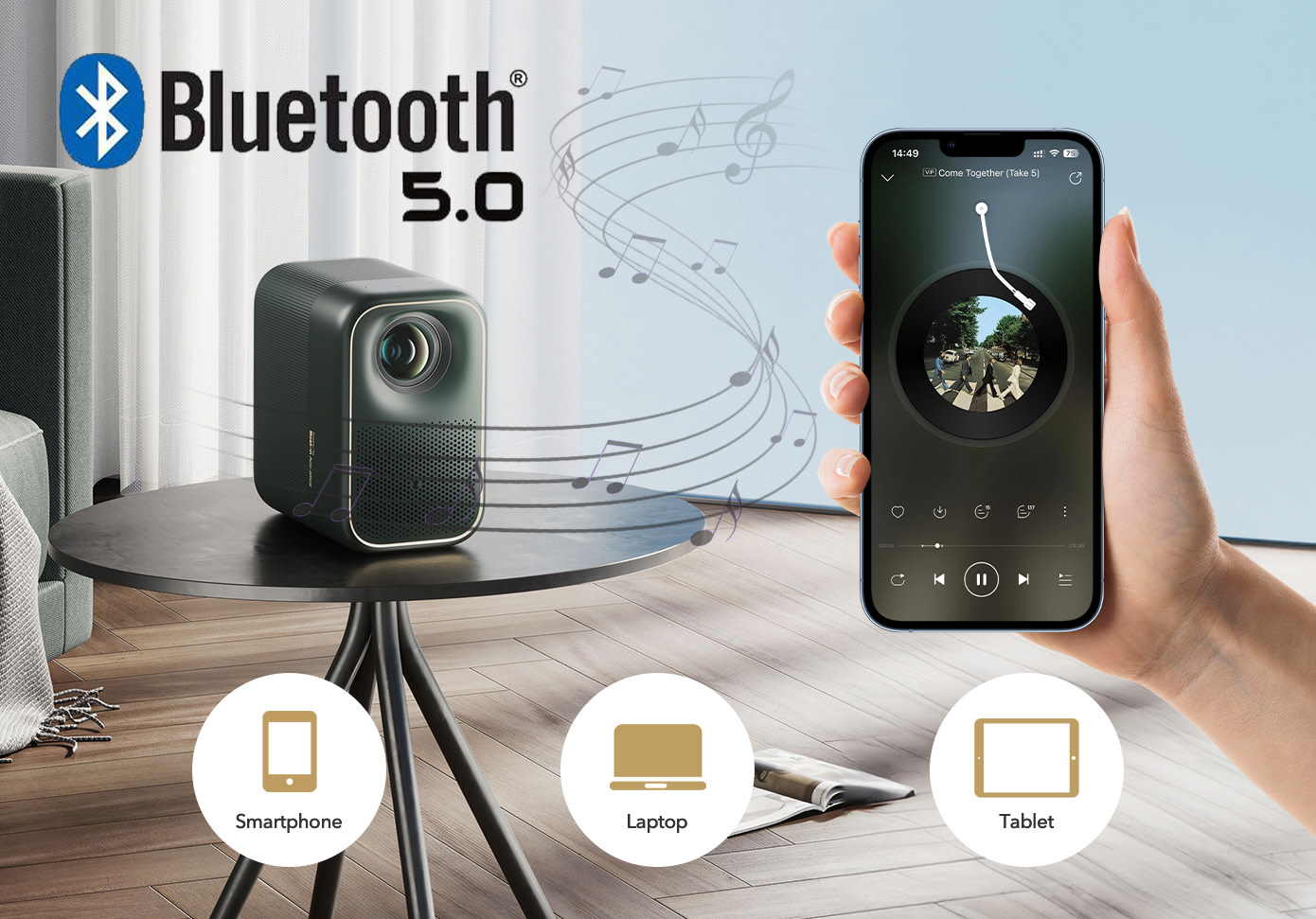 Auto Focus guarantees consistently sharp visuals, adapting seamlessly to your projection distance. Auto Keystone eliminates distortion, aligning your image with ease. EasyView intelligently steers the projected image clear of obstacles on your wall. With smart adjustments, your experience becomes intuitive and hassle-free, allowing you to focus on what truly matters – enjoying your content.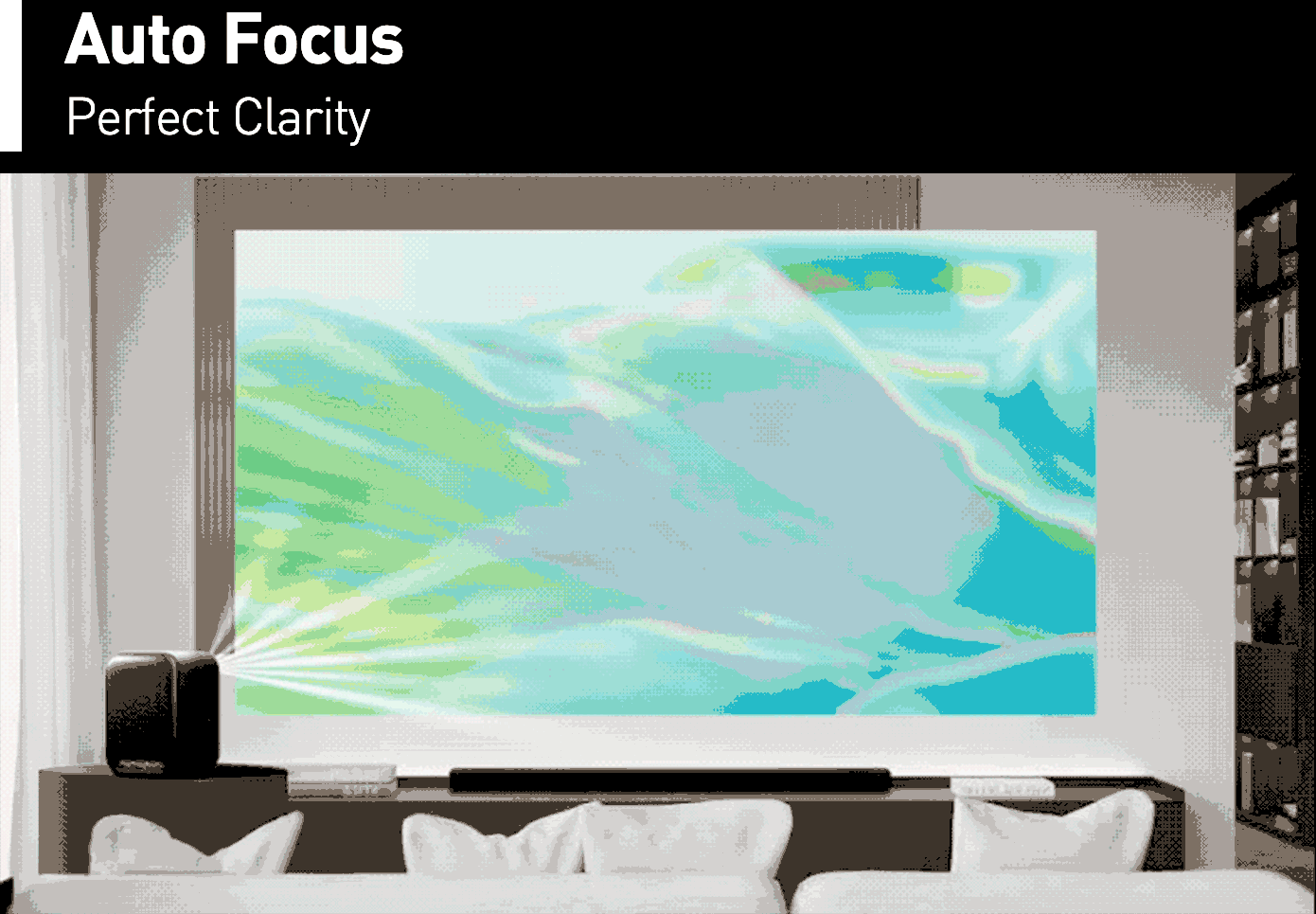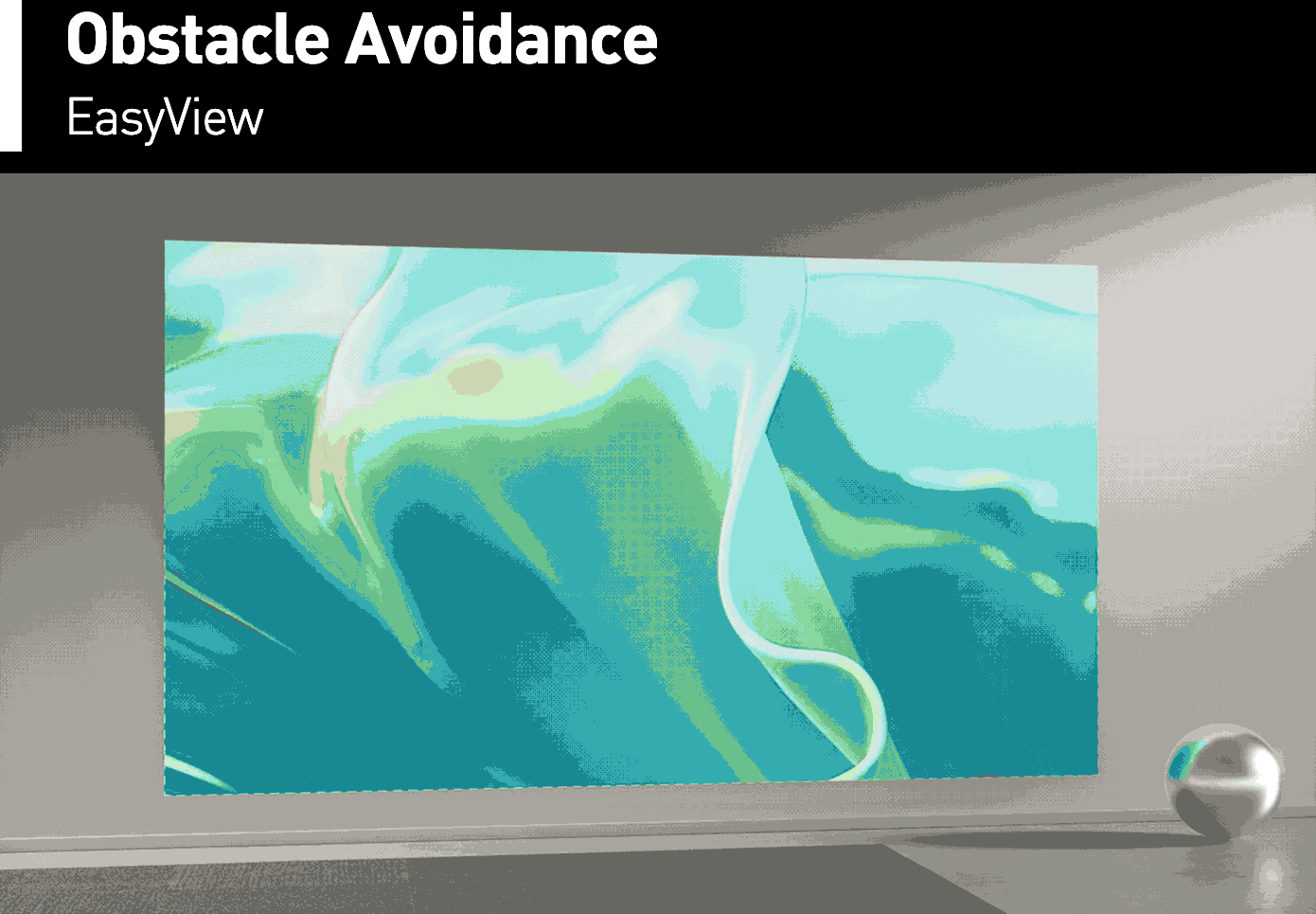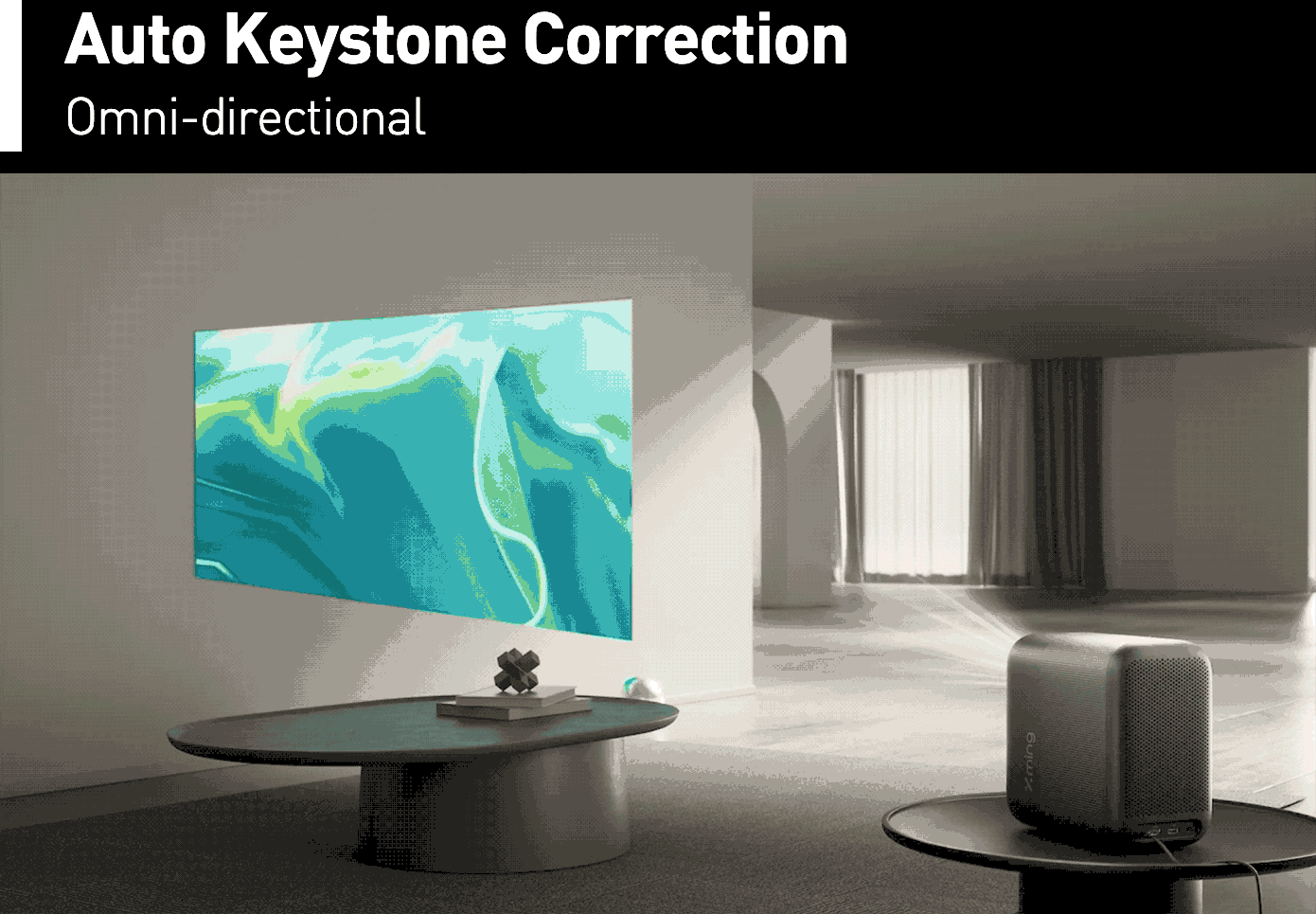 Unlike systems with lower RAM, our 2GB RAM ensures smoother multitasking, effortlessly handling applications that demand higher memory resources. Whether you're streaming content, or running apps, the extra RAM keeps your experience fluid and responsive. Additionally, the ample EMMC storage lets you store and access your content without worry.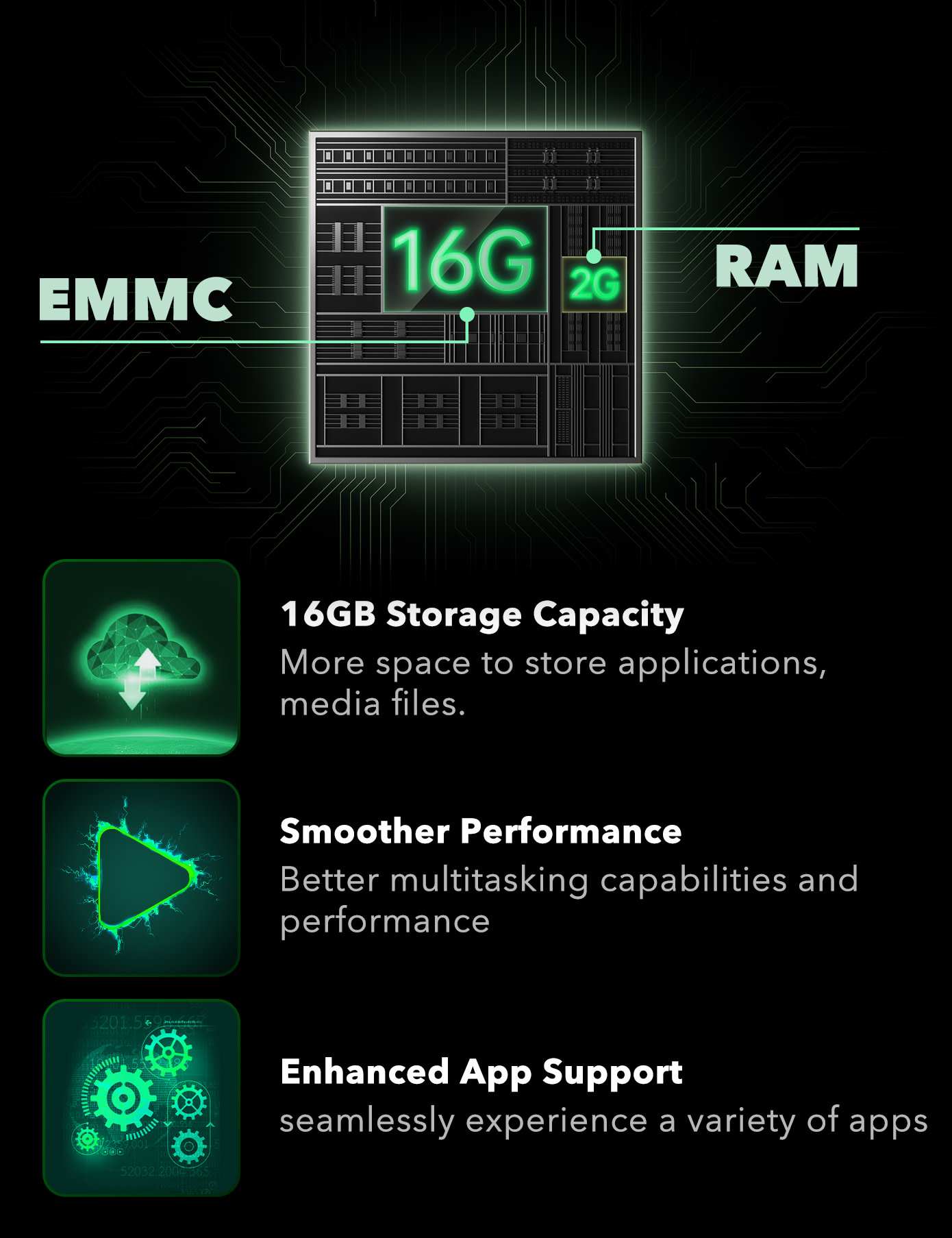 Boasting an extended lifespan of up to 20,000 hours, this innovation demands superior heat dissipation technology and materials. In a market filled with semi-enclosed optical engines that tend to have shorter lifespans and susceptibility to dust interference, our fully enclosed design ensures durability and pristine image quality.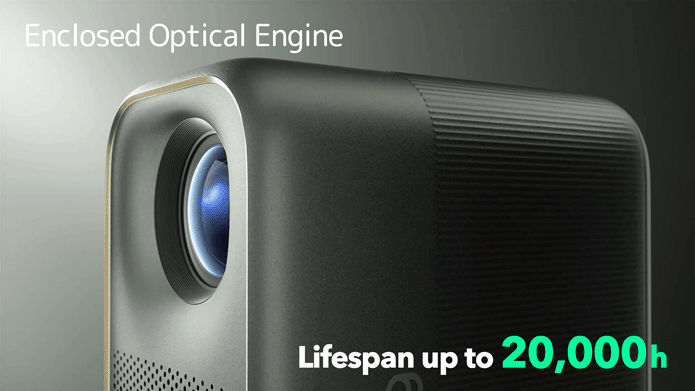 Experience worry-free, extended usage with our advanced cooling system. Stay immersed in your content as our projector runs quietly, producing noise levels of 30 dB or less, that is equivalent to the hushed atmosphere of a quiet library.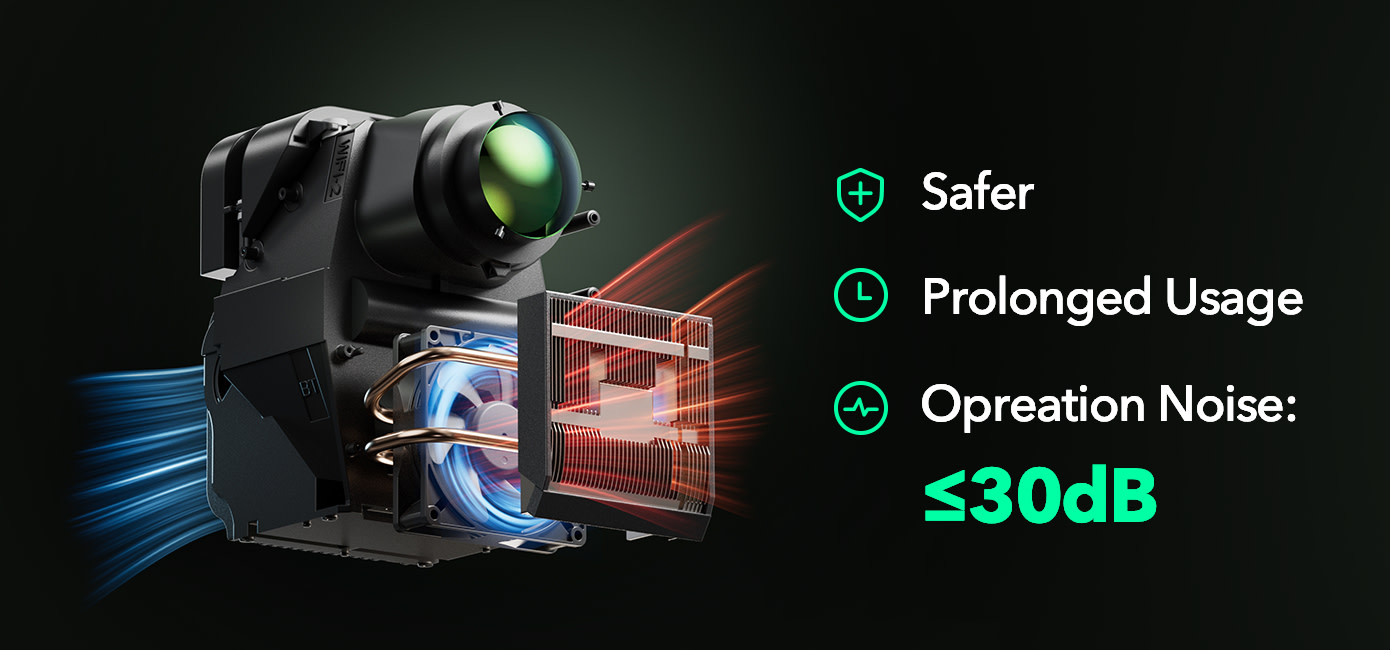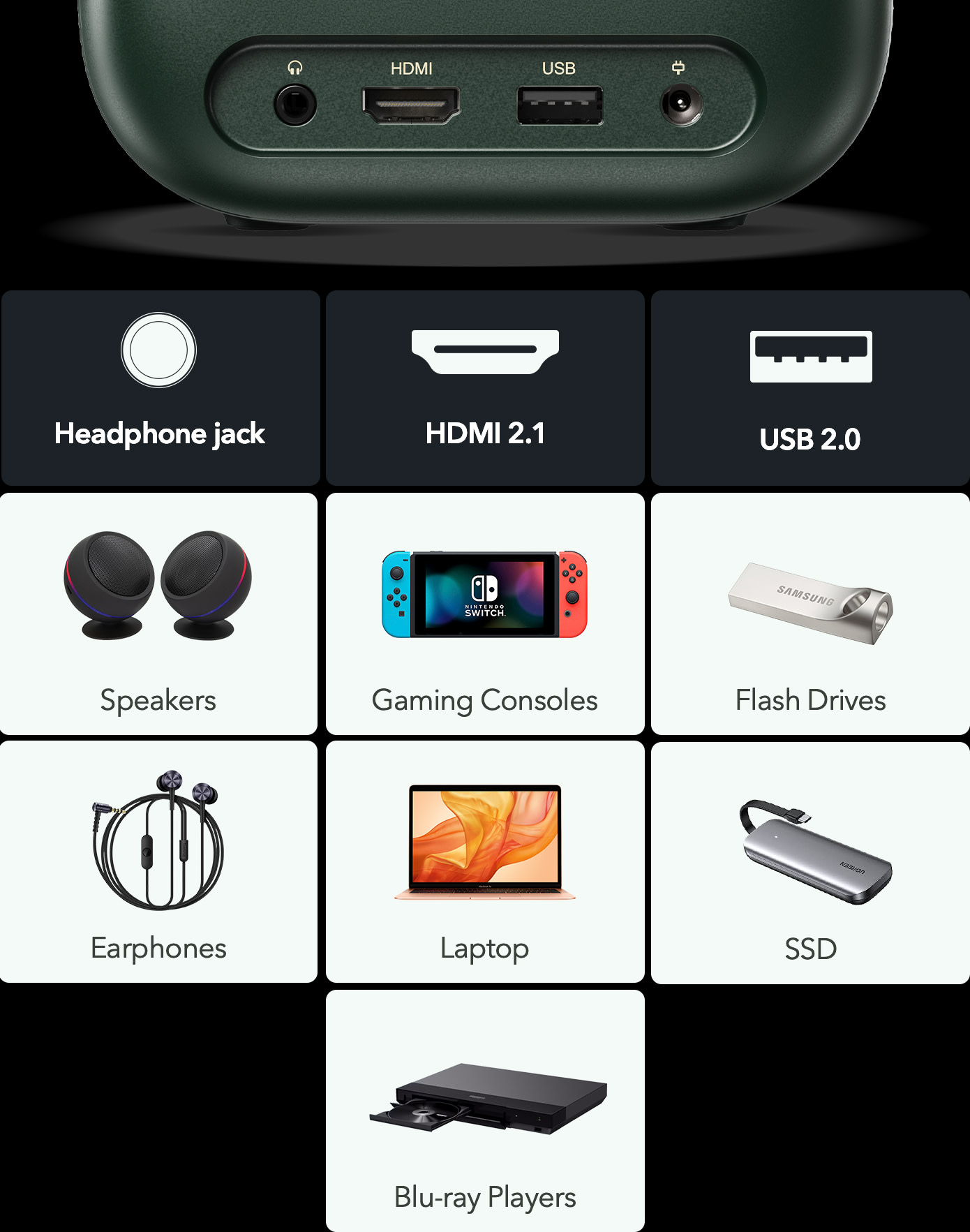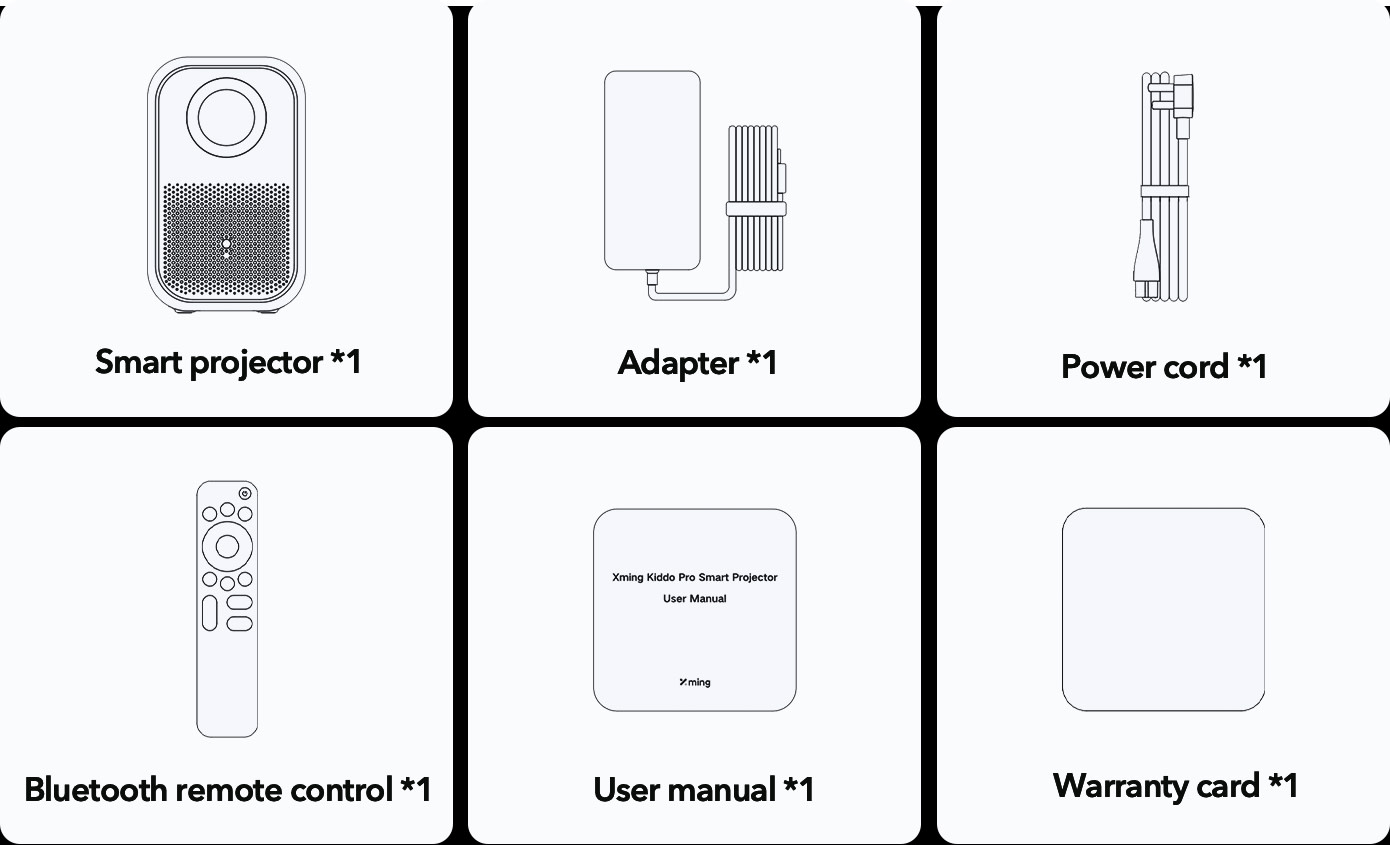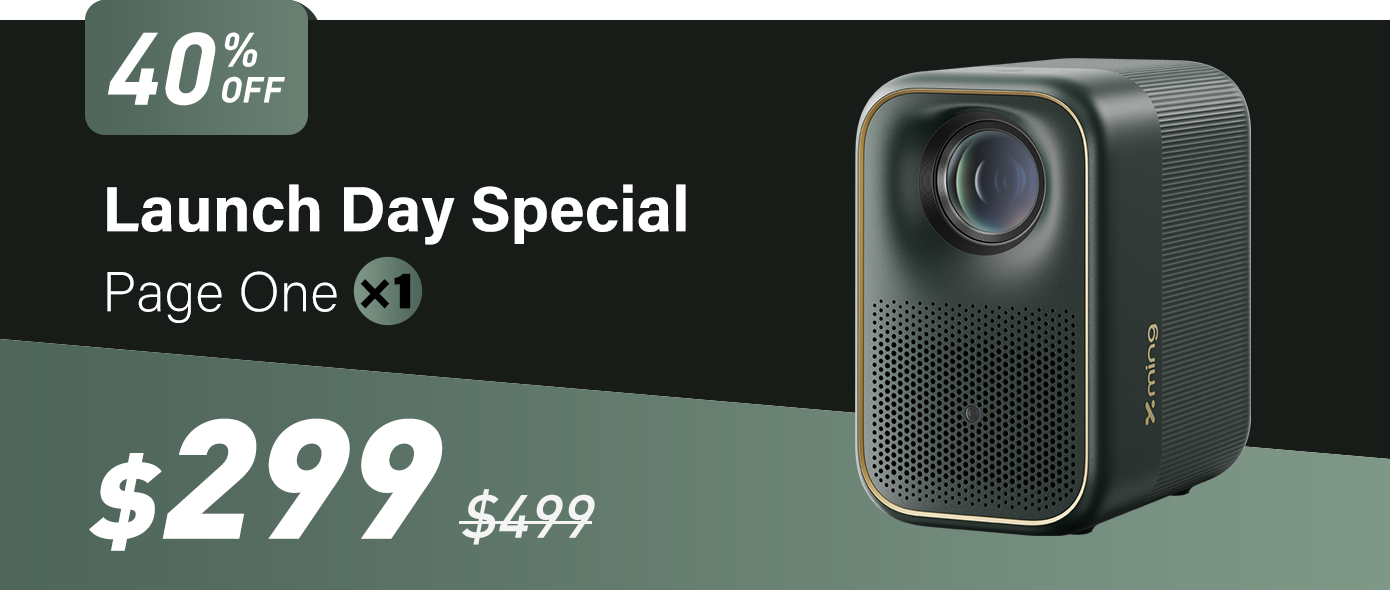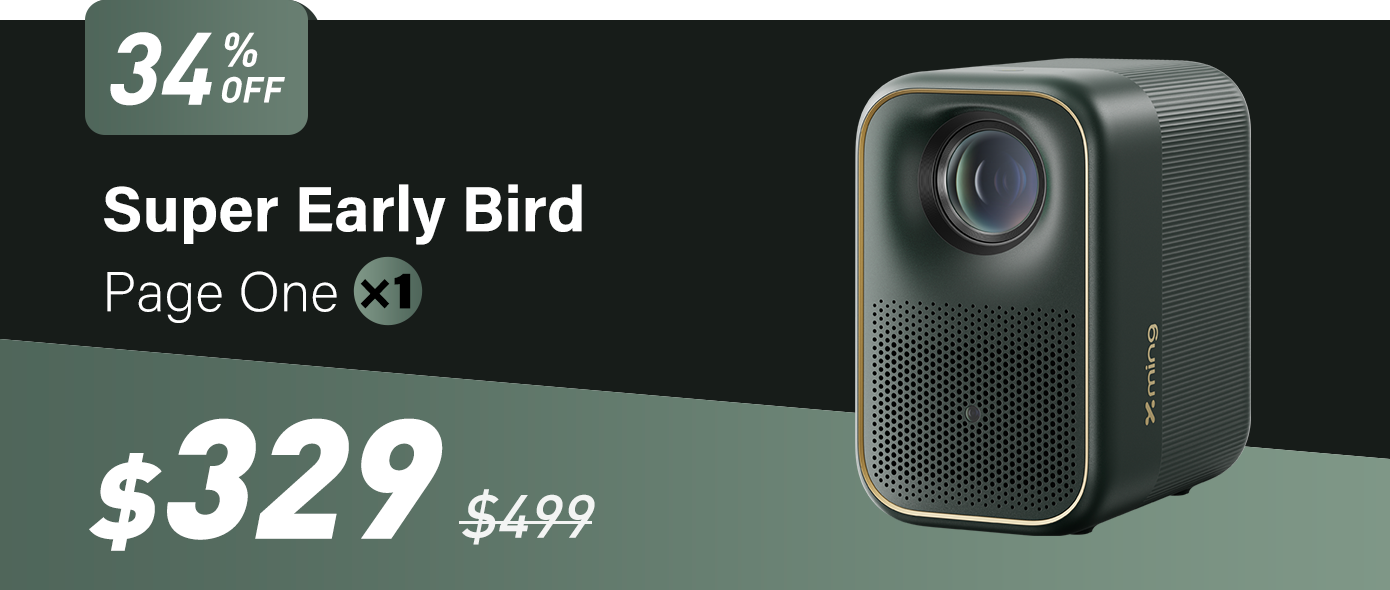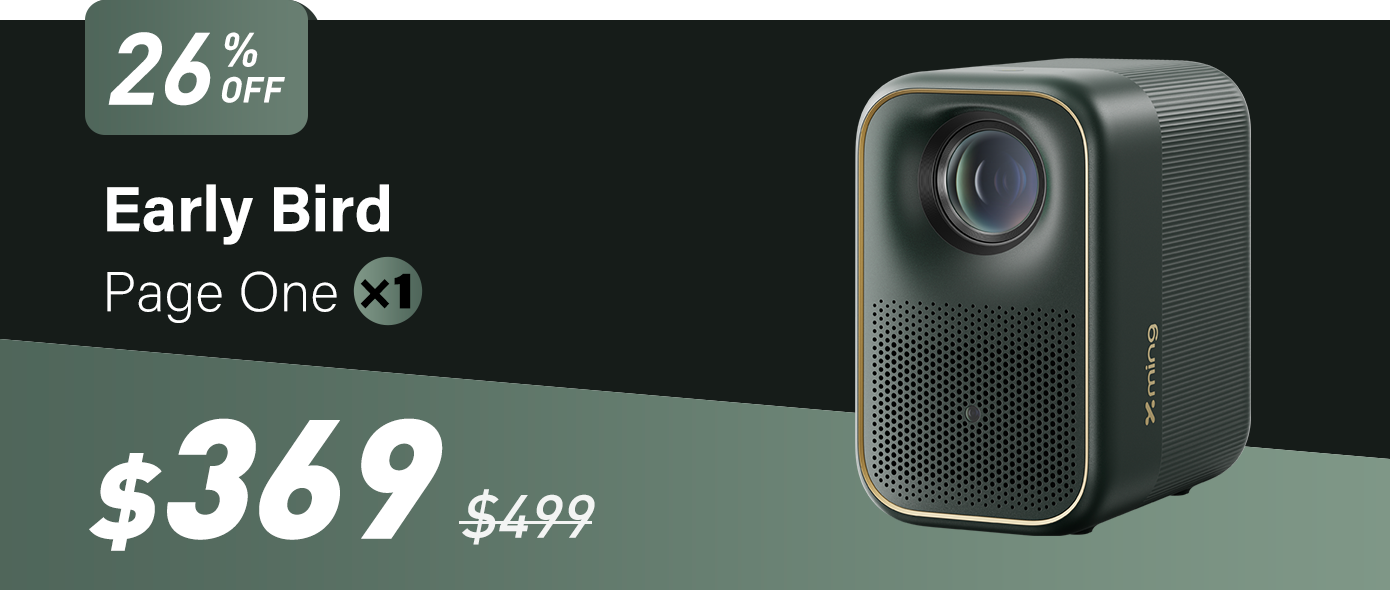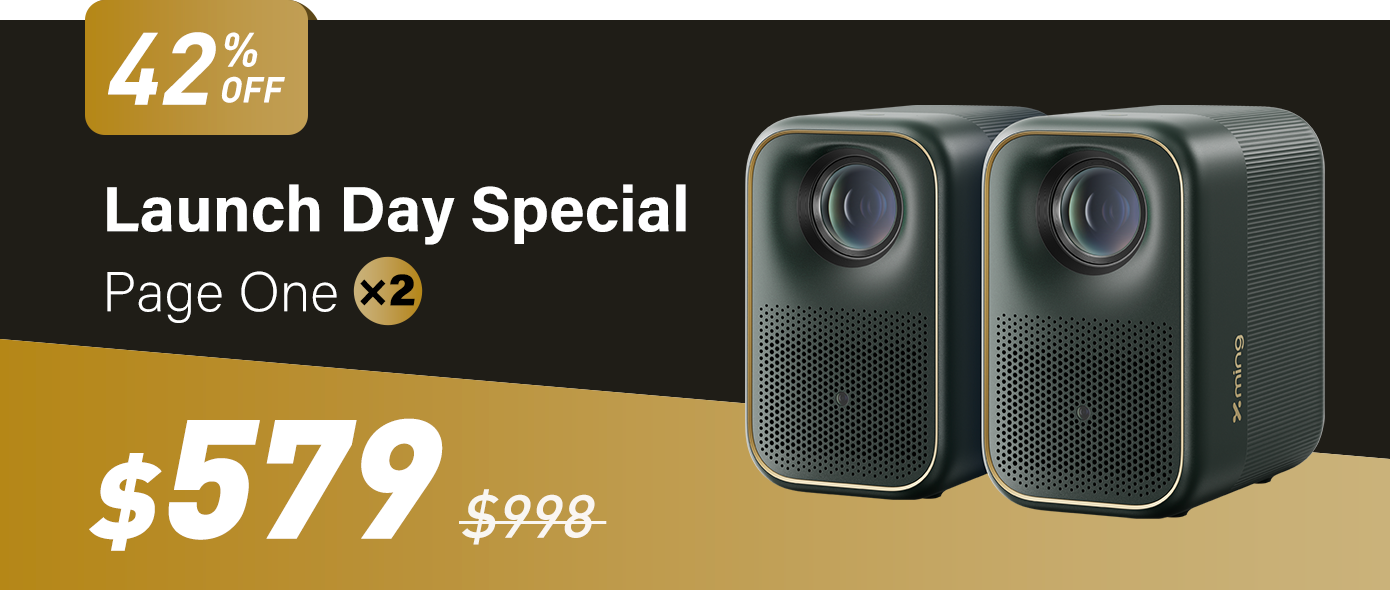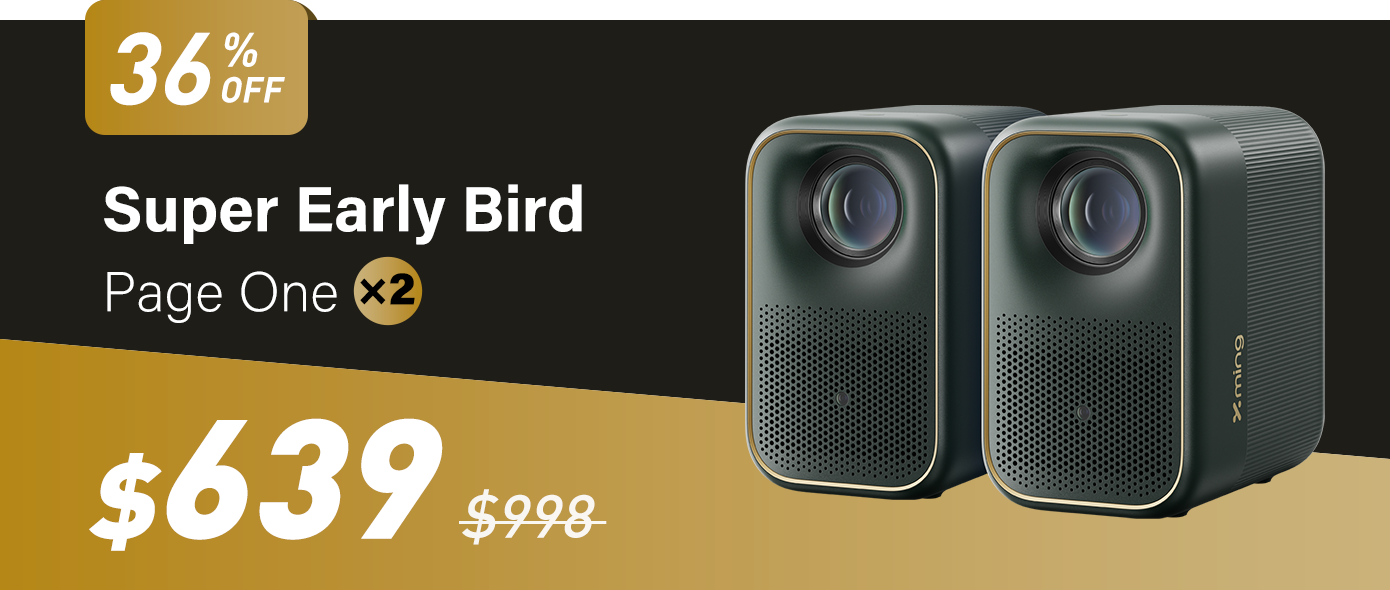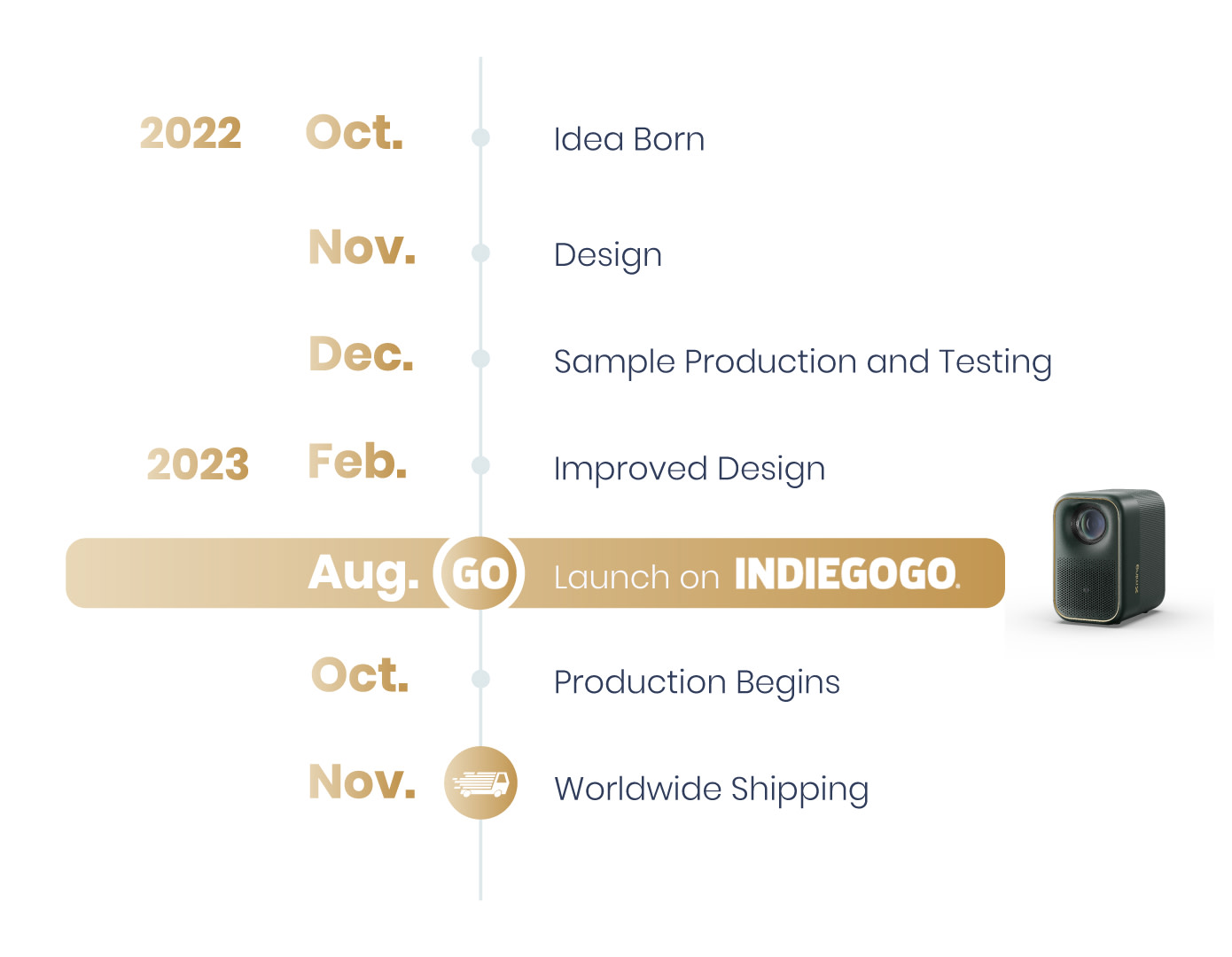 Formovie Technology, founded in 2016, is a Xiaomi ecosystem company jointly established by Appotronics Technology and Xiaomi Technology. Formovie Technology is a world-leading laser TV and projector enterprise, and Formovie's laser TV has always been the No.1 brand in online sales in China. In 2021, the crowdfunding campaign of Formovie Dice successfully raised over USD 2.5 million.

While Formoive continues to develop our products, we also provide projection product development, customization, and production services for companies such as Xiaomi. Proudly carrying the slogan "Cinema in Your Home", Formovie strives to make innovative breakthroughs in Research & Development which is the key factor in how well the products are received by customers.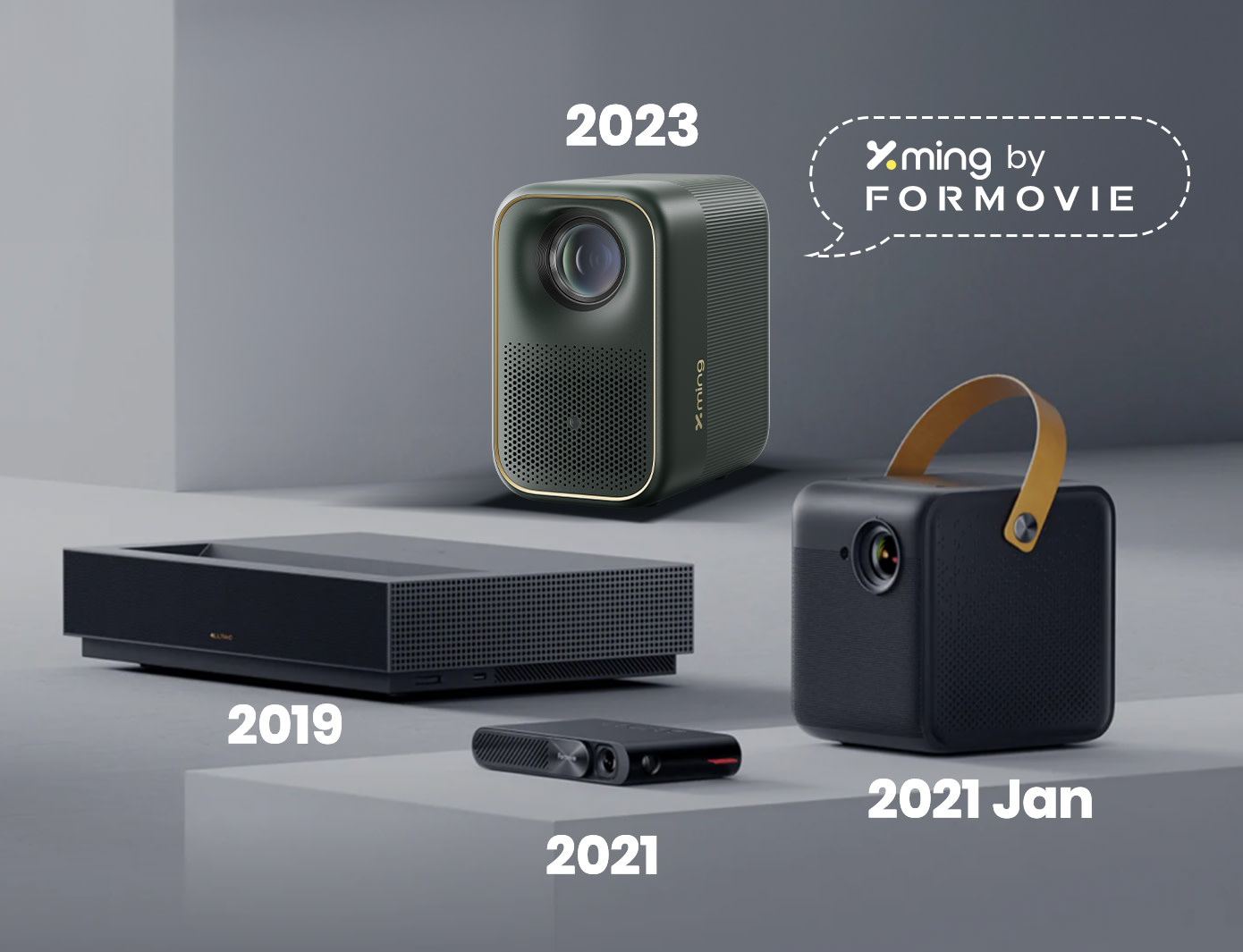 As an independently operating brand under Formovie Xming is committed to becoming a pioneer in tech toys, and has always created a new way of future audio-visual entertainment with the younger generation. In terms of performance, appearance, cost-effectiveness, etc., Xming comprehensively creates audio-visual entertainment products that are truly loved by the young, allowing every player to unlock an immersive experience anytime, anywhere, and easily enjoy the purest happiness.