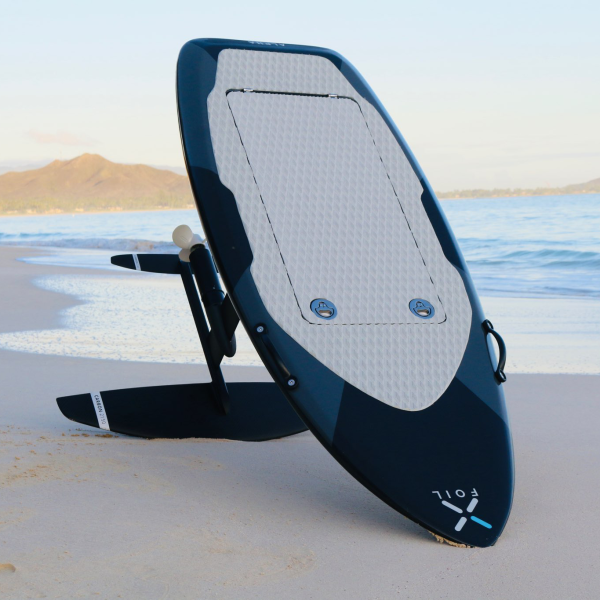 XFoil – Electric Carbon Fiber Surf & Hydrofoil
$97,494
raised out of
$25,000
Overview
https://youtube.com/watch?v=655242791
Concept
3-in-1 Versatile Watercraft: Surf, Foil, SUP. Ride on the surface, fly above water for 1/3 the price
Story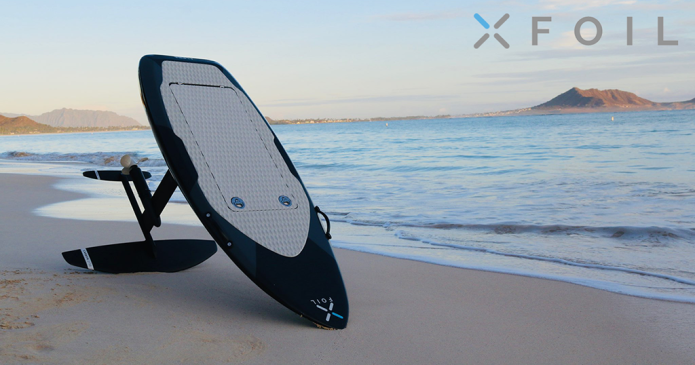 XFoil is a carbon fiber electric watercraft that can glide on the surface and above the water for riding in lakes, rivers, and oceans. It's compact, lightweight and can reach speeds comparable to high performance speed boats.

*Specifications based on standard range battery. Long range battery option available for increased range and run time.


XFoil is designed to be the easiest board to learn on. Whether you're a beginner or an expert to water sports, XFoil allows you to build riding confidence in progressive steps.  Learn on your own time and progress to the next riding style whenever you feel comfortable.

XFoil can transform from a powered surfboard that rides on the surface of the water to a Hydrofoil board that rides above the water. Standup paddle board (SUP) configuration is also available for a pure foil riding experience. The electric motor can be attached to different mast assemblies to suit your desired riding preference.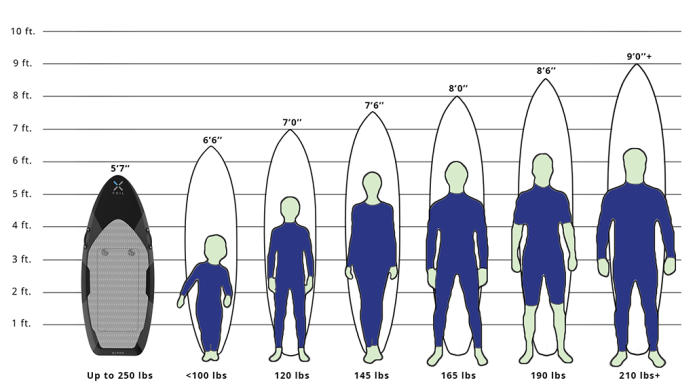 XFoil measures just 66.5 inches (169cm) long, conveniently fits into mid-size sedans and is shorter than child size surf boards making transport to any water destination virtually effortless.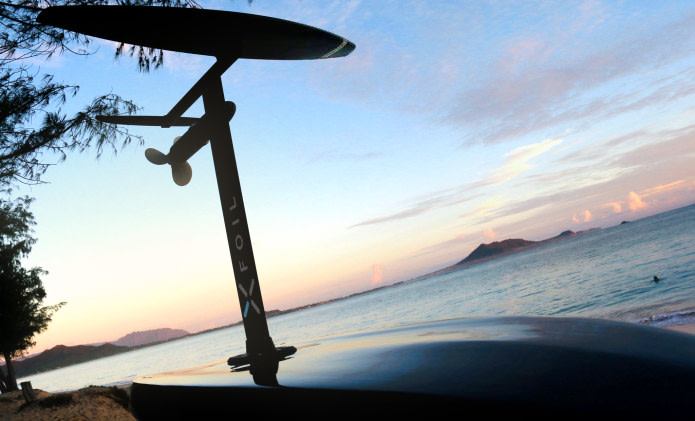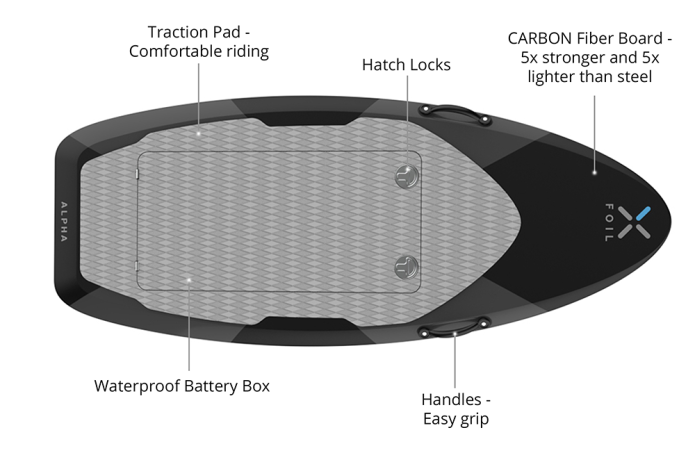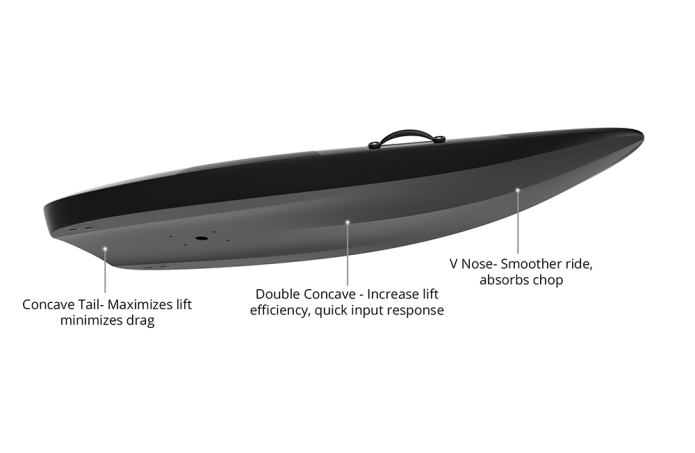 XFoil's lightweight carbon fiber construction is 5x stronger and 5x lighter than steel. Engineered to absorb waves, increase lift, and minimize drag while delivering unsurpassed comfort and control.

One of the smallest, most advanced wireless controllers. Latest Bluetooth, magnetic touch sensitivity, and an OLED display. This waterproof controller gives you data telemetry, cruise control, anti-runaway, supreme control and precision.

XFoil includes a 6000W (8HP) brushless maintenance free motor that can be detached with our patent pending mast attachment assembly allowing you to achieve surf, foil and SUP configurations.

Ultra lightweight standard range and long range lithium battery options are available. The batteries can be easily removed from the board's battery box hatch and interchanged to accommodate for your desired riding style and range requirements. Small batteries are lighter ideal for sessions about 1 hour. Larger battery is heavier great for long distance travel and sessions over 1.5 hours.

XFoil has many mast configurations to choose from depending on your riding style
Surf (Included in Sport Package) – Rides like a powered surfboard. No more paddling with your hands, catch the waves with power on tap. Great trainer configuration for getting familiar with XFoil.
Surf/Foil Hybrid (Included in Sport Package) – Rides like a surfboard and planes quickly. Great for shallow water and the feeling of being lifted while carving on the surface of the water.
Foil Trainer (Optional as an add on accessory) – About half the length of the full foil mast. As you start to lift and foil, this mast is a great trailer to transition from Surf/Foil Hybrid before going to a full length foil mast.
Full Foil SUP (Optional as an add on accessory) – Use the motor to catch the waves. Once you lift the foil is unobstructed by the motor for a pure foil riding experience.
Full Foil (Included in Standard and Sport Package) – Powered full foil flight for a trilling riding experience.


XFoil's metal components are made from aircraft grade anodized 6061-T6 aluminum for superior strength, corrosion resistance and lightweight.



Engineered to deliver ultra low drag, unsurpassed performance and control. Wings and tail can easily be removed from fuselage and interchanged with new wing and tail designs.

Anti-runaway – As soon as the remote falls in the water, the motor stops spinning
Propeller guard – Included in all XFoil packages
Instant engine shutdown – Press the down arrow button or power button on the remote and the motor immediately stops spinning.
If the board exceeds 30 degrees of angle from horizontal position motor automatically stops spinning.
Motor controller has an overheat protection to automatically reduce motor power.
Electronic components have built-in over current devices to automatically deactivate circuits in the unlikely event of any circuit malfunction.
Battery has built-in battery management system (BMS) to protect the battery from overcharge, overcurrent, and short circuit.
Self-rescue mode – In the unlikely event that the remote is lost, damaged, or unable to operate for any reason, XFoil has a self-rescue function to activate the motor so that you can safely return back to shore.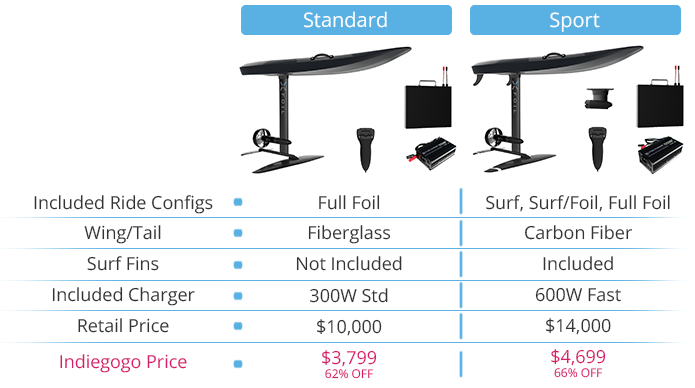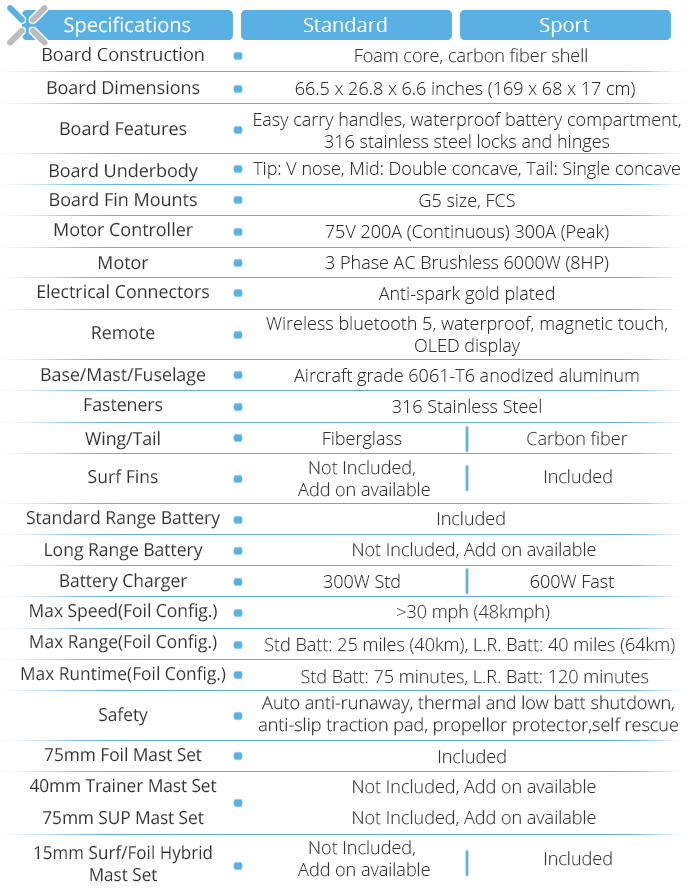 Learning to foil board has a steep learning curve. Riding other manufacturer foil boards can be difficult because you're expected to go from little to no experience riding a powered foil board straight to an advanced-expert setup. With XFoil the learning curve is flattened because you can configure board in progressive steps making the learning experience much more enjoyable.
XFoil is engineered in Silicon Valley, California designed to outperform any competitor.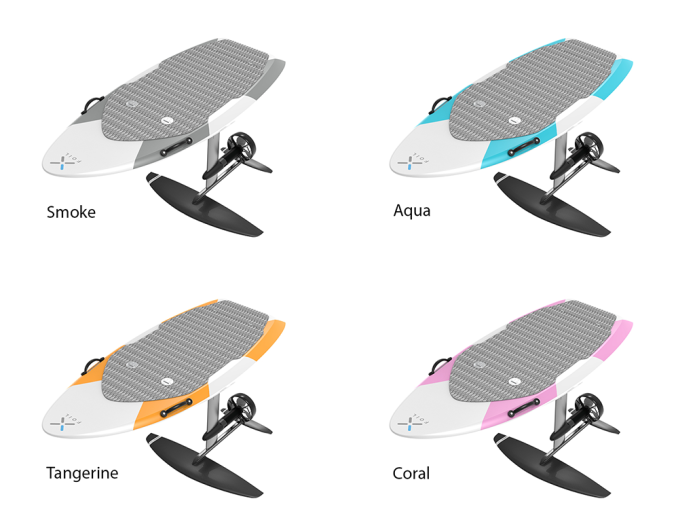 Personalize your board with add on color options when checking out. Add on color options will also be available at time of survey.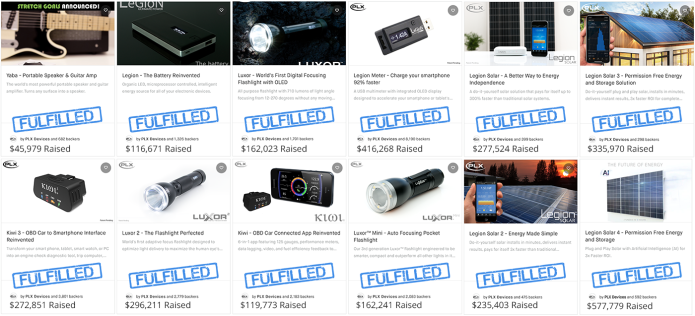 PLX Devices Inc, headquartered in Silicon Valley, California has been designing and developing cutting edge high tech products since 2003. We have raised over $4.7 Million on crowd funding platforms and fulfilled rewards to 28,000+ backers since 2013. Innovation is our passion, and we hope that you enjoyed our projects as much as we enjoyed creating them.
Questions? Message us or Call +1-408-745-7591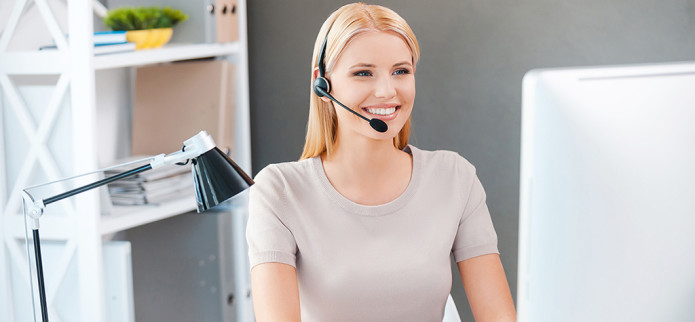 M-F 8am-5pm PST
Schedule a Call Back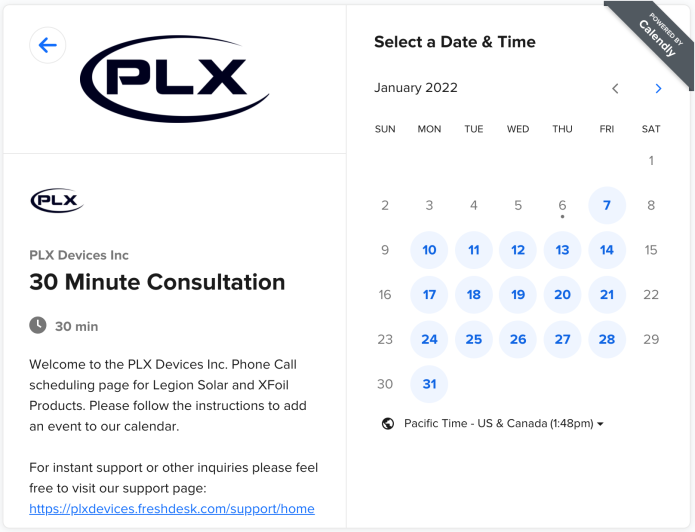 About Us
XFoil was founded by Paul Lowchareonkul, serial entrepreneur and CEO of PLX Devices Inc. a technology company based in Silicon Valley, California. Since 2003, Paul has designed, patented, introduced many innovations in the automotive, clean energy and consumer electronics industries.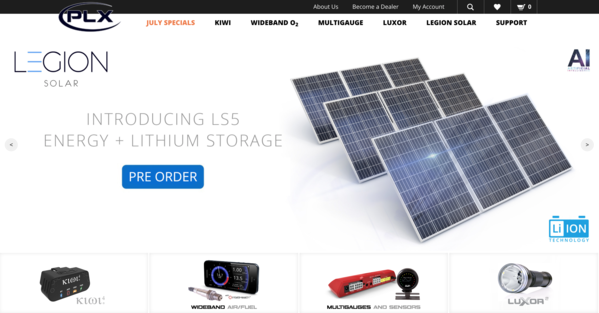 Since the age of 10 Paul has spent much of his leisure time in the water windsurfing, kite surfing, and exploring some of the world's best destinations for water sports.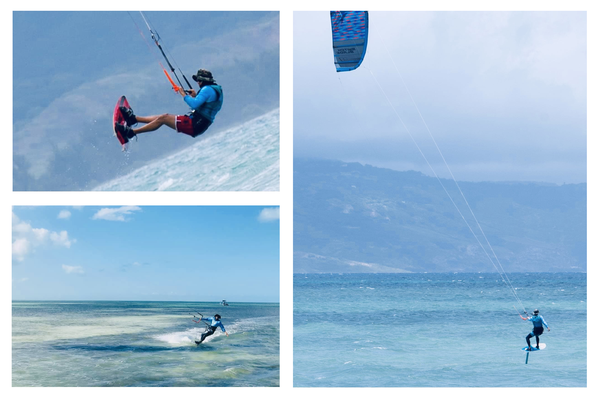 The wind is not the most reliable source of energy and often times frustration with the weather conditions leads disappointing sessions.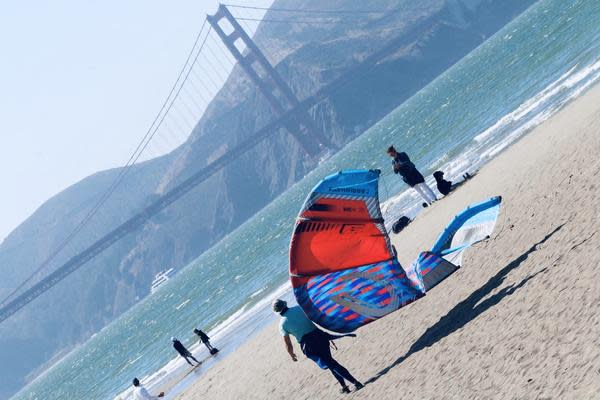 His love for engineering and passion for water sports has led him to create XFoil, the world's first electric watercraft that be configured to plane on the surface of the water and fly above the water regardless of the weather conditions putting the power of control in your hands.
XFoil is a product of www.plxdevices.com headquartered in Silicon Valley, CA located next to Tesla, Google, and Apple. Since 2003 PLX Devices is focused on "bringing the future" of technology.
Due to continuous product improvements, the images and technical specifications may differ slightly from the actual product that you receive.
XFoil™ is a trademark of PLX Devices Inc.
For rural and/or delivery addresses that require special attention backers will be contacted prior to shipment with an opportunity to change the delivery address or cover additional shipping charges.
XFoil is shipped with insurance and tracking. Damaged goods must be reported within 5 business days of receipt of goods for Domestic shipments and within 48 hours for International shipments to qualify for insurance claims.
XFoil is Patent Pending.
Shipping costs for perks and add on perks based on carrier and destination will be determined post campaign. XFoil ships worldwide. Taxes such as VAT and GST are not included.
Customers may also pickup items from our Fremont, CA warehouse (next to Tesla Factory) by making an appointment with customer service at time of fulfillment.
Range, runtime, and top speed specification are based on ideal operating conditions without the propeller protector installed. Range assumes Xfoil is lifted and flying 99% of the trip. Runtime is based on 30% average throttle in foil configuration. Top speed is based on full battery charge where Xfoil is in foil configuration lifted and flying on maximum throttle setting on flat water with no current.
XFoil is for Ages 14 and over. Maximum rider weight is 250 lbs (113 Kg).