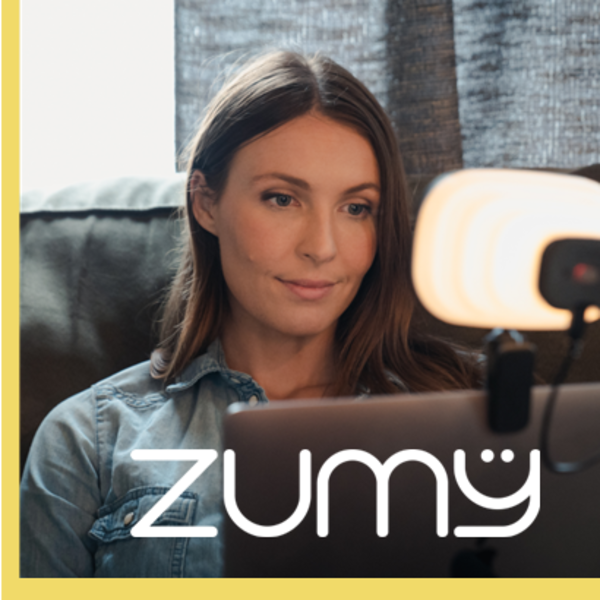 Zumy: Pro Studio Quality Light For Video Meetings
$57,889
raised out of
$15,000
Concept
The portable, clip-on light to help you look brilliant in Zoom meetings, videos, and pics.
Story
Zumy 
Attaches Directly To Your Laptop
For More Confident and Clear Video Meetings

Removes Shadows & Helps You Look 
Your Best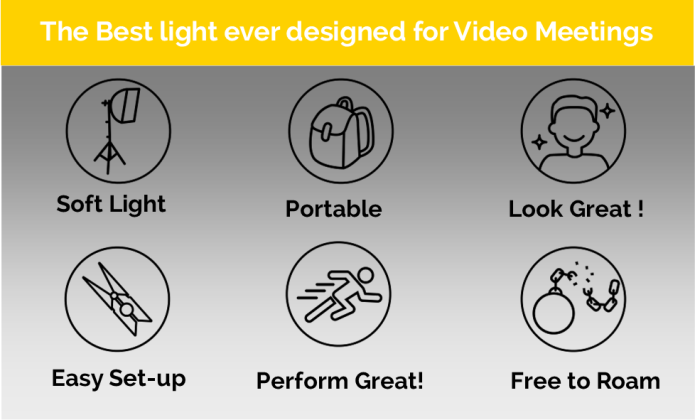 Collapses for Portability                  
Bring it Anywhere! At just 5″ x 3″ (120cmx750cm) it easily slips in your pocket or bag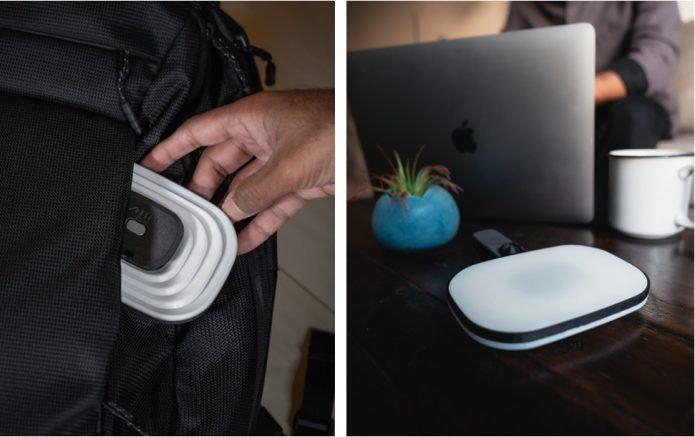 Now you can Zoom Better Anywhere!
Soft Light Brightens & Softens            

Like a softbox that fits in your pocket, Zumy uses multiple layers of diffusion & light separation.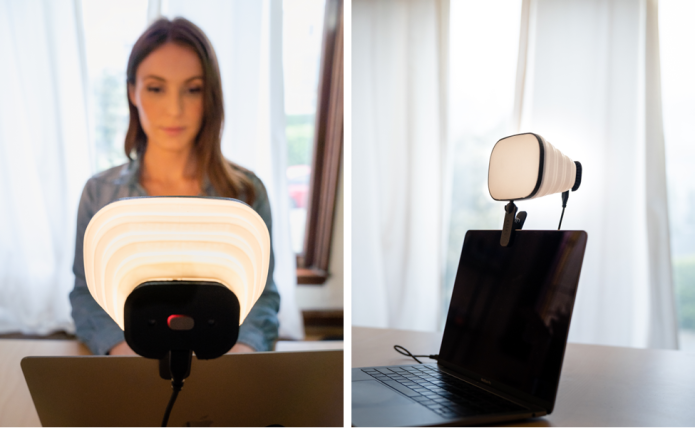 4 Light Levels                              ​
Find just the right light level for your needs

Powered by USB – Move Around & Get Comfortable
No longer tethered to your lamp or ring light. Zumy allows you to roam around the house and still have great lighting!  Zoom better anywhere!
Never swap out batteries.  🙂 Just plug Zumy directly into your laptop and you are free to roam!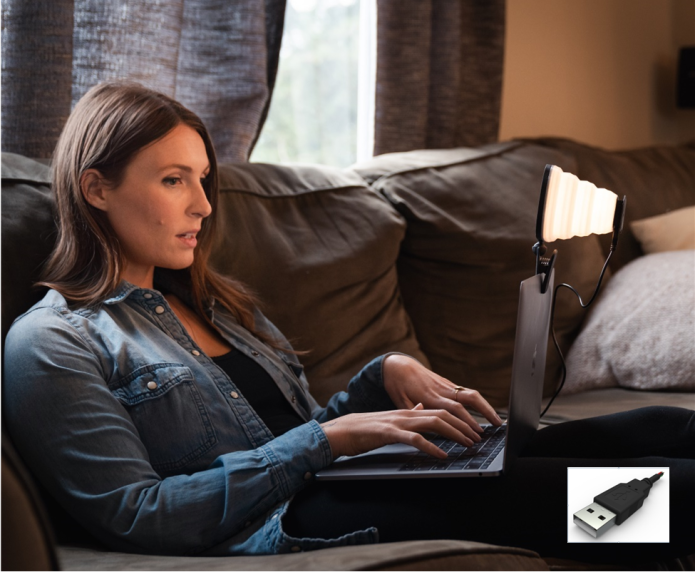 Easy to Use, Non-damaging Clip-On        
No more fussy mounting hardware, just clip & go! Use the gentle, protective foam-covered clip to attach Zumy right to your laptop in one quick motion. Place Zumy anywhere along the top of your laptop in seconds.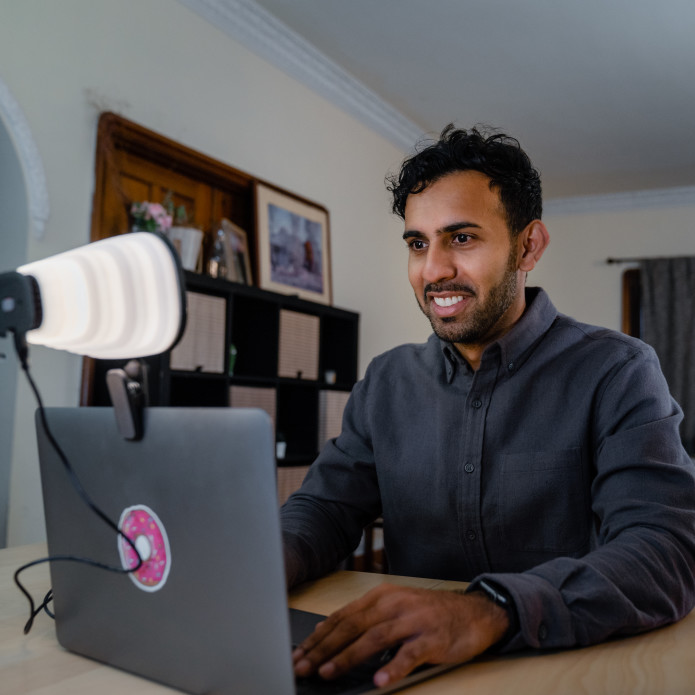 Immediately Visible Results            


"Great Light! They basically recreated a professional videographer's soft box, and then made it small enough to fit in your backpack." Jack Cannerton – USC Film School
"Breakout Design. The combination of portability, soft light, ease is just what we need right now." – Christin Justin, Professional Photographer

Perk Option Summary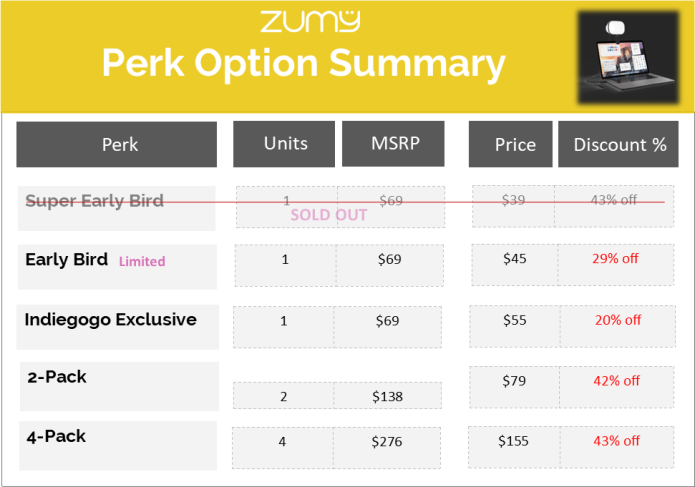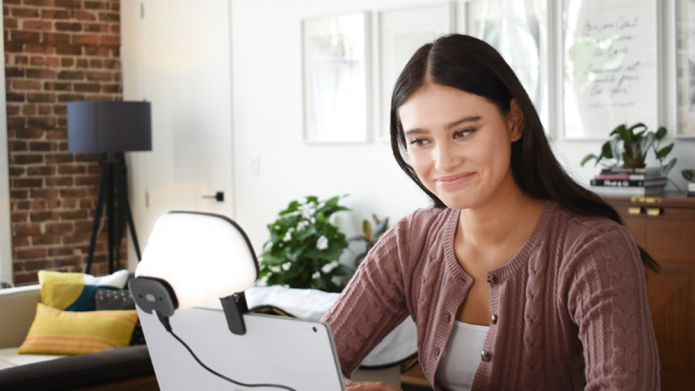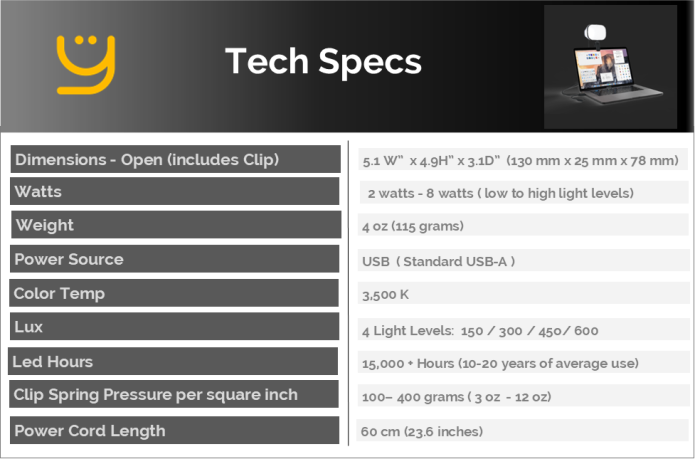 I lost my job early in the pandemic, and wanted to find a way to help others adapt to the new post-pandemic reality. I felt video meetings were lacking in communication and human connection. I realized good lighting could really help connect us in these trying times. I am also launching an effort to raise $1M for  an eco-village that offers sustainable living and experiments with solutions that could help the human race find ways to sustainably live in harmony with our planet. Supporting Zumy will go a long way to help make this a reality.  : )
                                                                              -Mike Drez
Designed by the Incredible Silicon Valley Design Firm 
Mighty Studios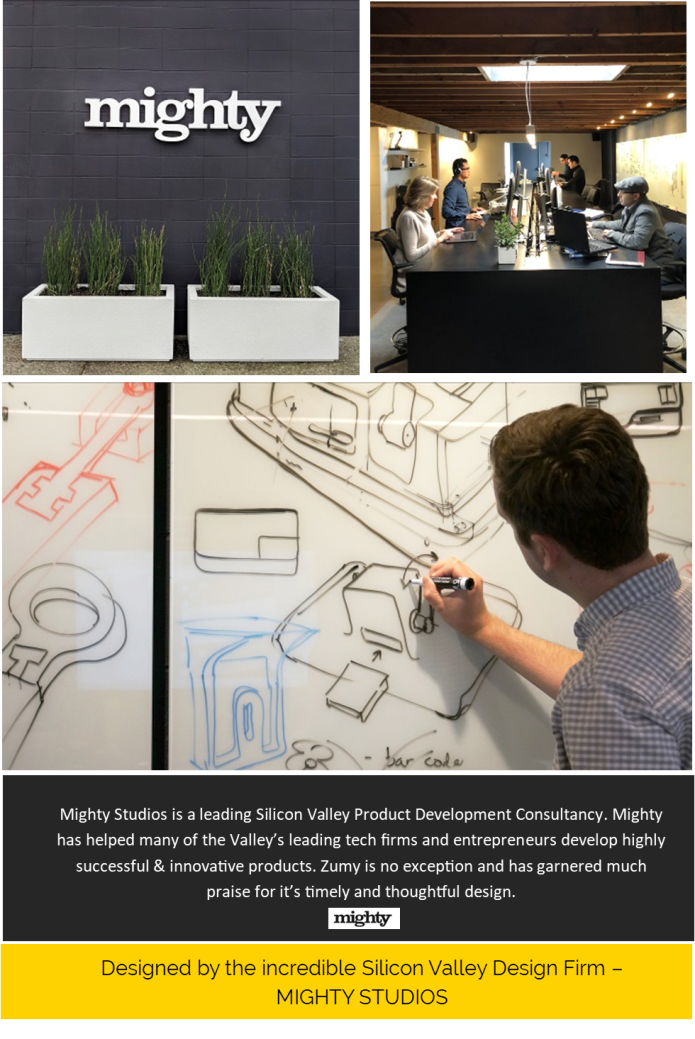 Does Zumy work well if you have glasses?
For those with glasses the pain is real!
With ring lights, or other options, on the market, the reflection in your glasses can be a real distraction and can really get in the way of good communication and human connection.
Q: Does Zumy solve the reflection problem?
A: Not completely, but it does help. Zumy's highly diffused light reduces the glare from hotspots. Zumy also eliminates the odd "eye-within-the-eye" effect that ring lights cause due to Zumy's  non-circular shape
Here is an example of Zumy's Reflection on Glasses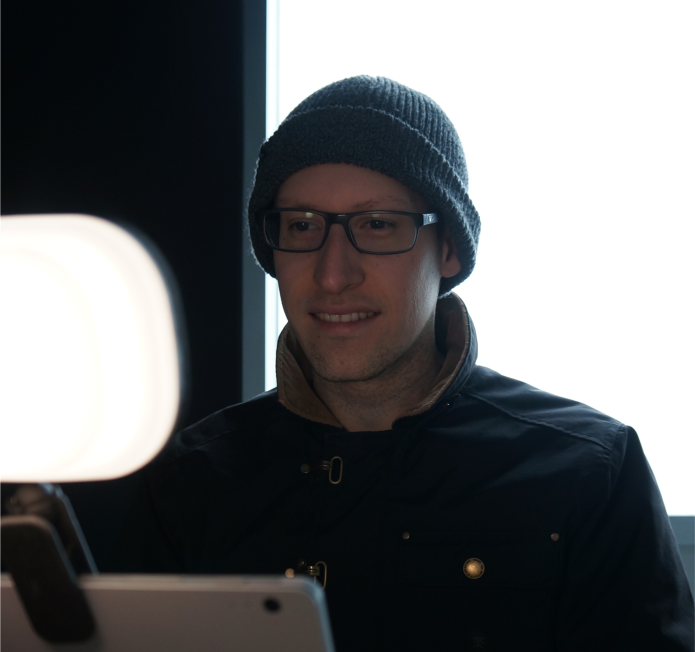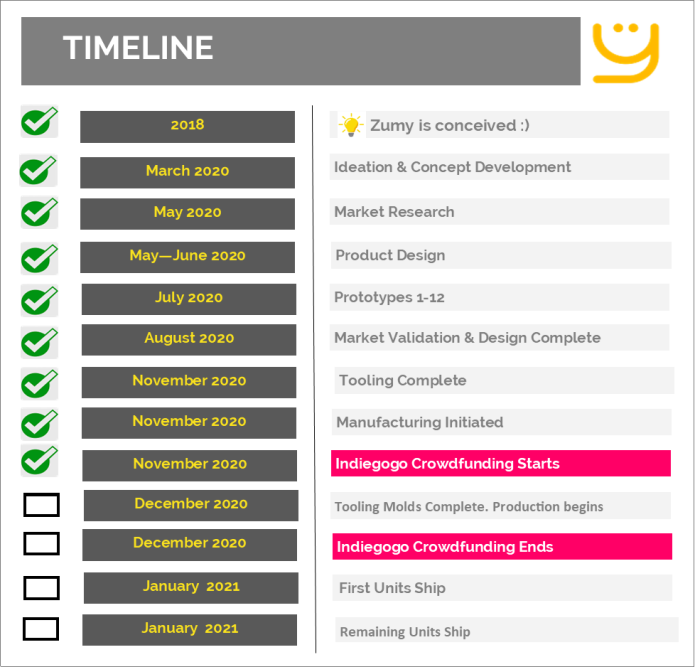 We are already in Production! 
Here some pictures of the Tool molds being made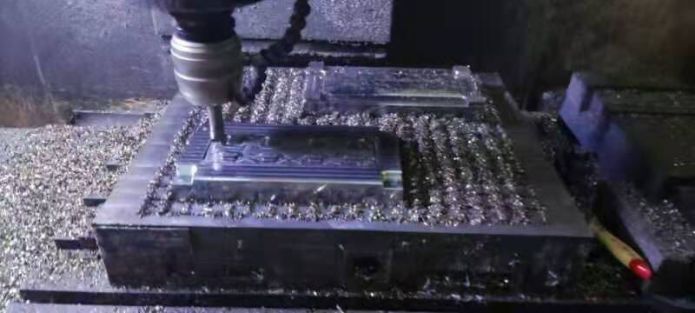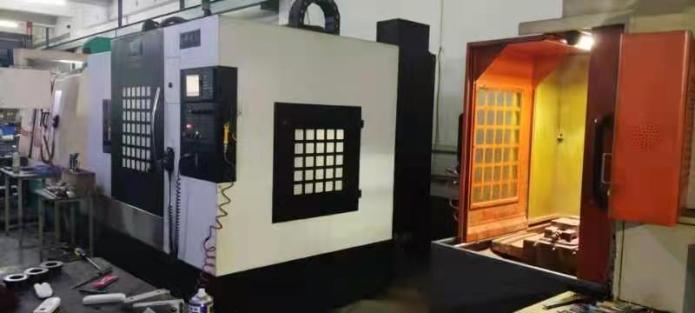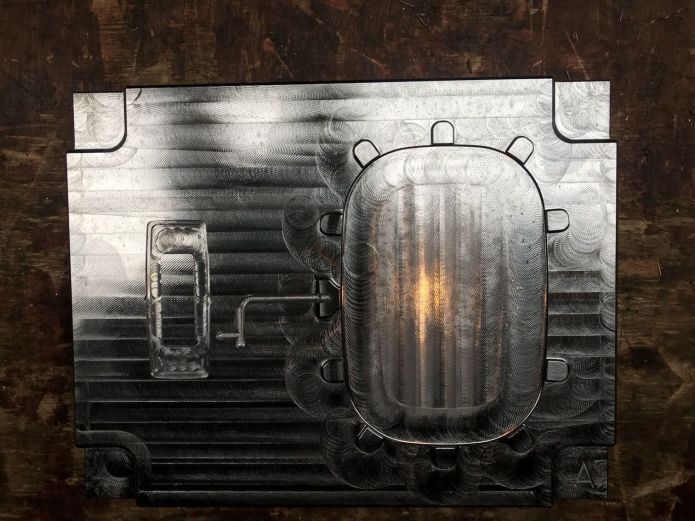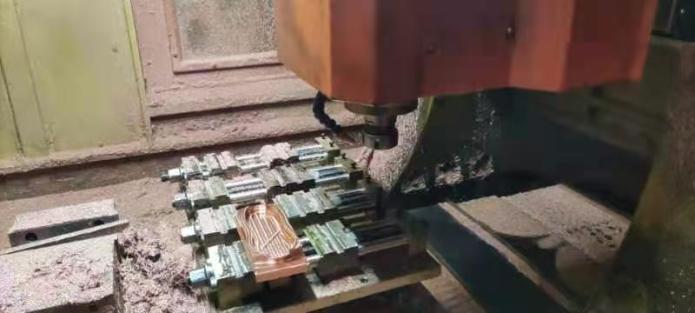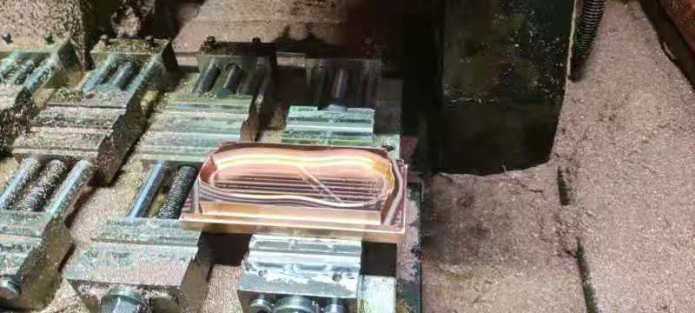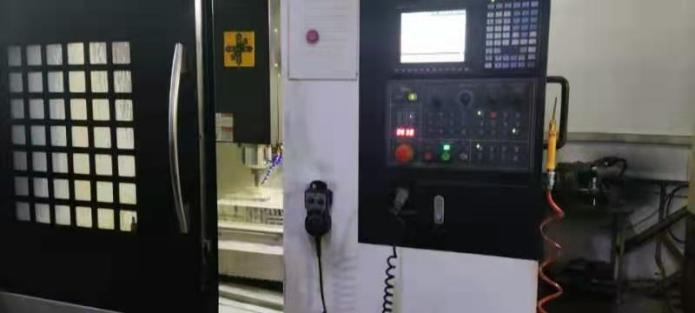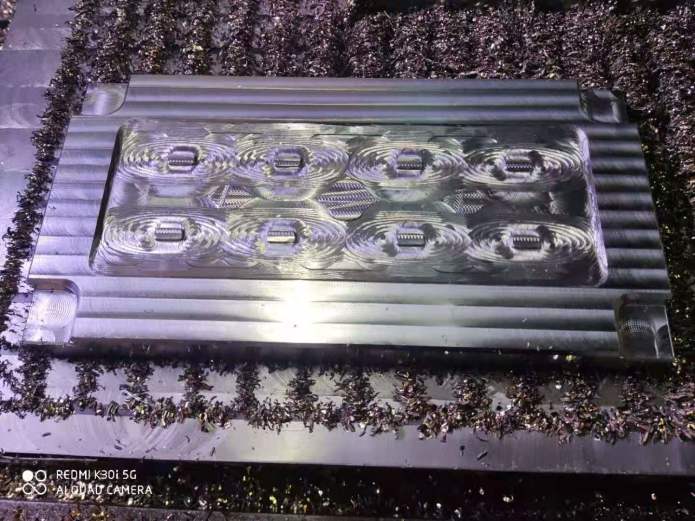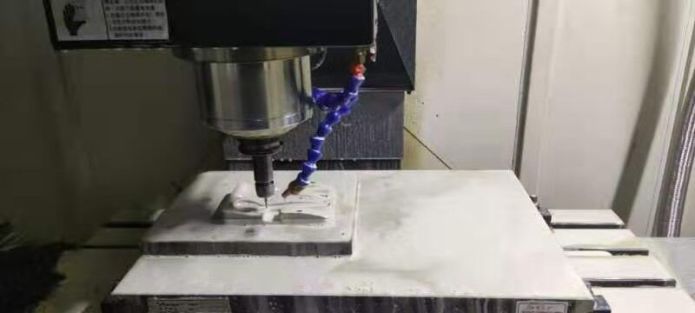 Shipping                               
Where we Ship
We are able to ship to locations in the US, European Union, UK, Canada & Australia. VAT and GST not included. Please see Perk for details on the shipping cost that apply to you. (Note: If you are in an area that we are not currently shipping to, let us know in the FAQ's and if there is enough interest, we might be able to help)
When We Ship
We plan to ship starting in January 2021. We will keep you up to date on our progress and the expected delivery date of your order. Actual delivery to your doorstep may vary. We will keep you notified.
Why Order Now
By backing now, you'll get one of the very first products off the line, plus exclusive access to provide valuable feedback that will shape future generations of the product. We have some fantastic additional add-ons and options that we can't wait to show you and ask your feedback on!

Rainfactory is a multiple-award-winning crowdfunding marketing agency that operates as a marketing department for growing brands. Rainfactory's experienced team & data-driven, battle-tested approach ensure long-term market dominance for eCommerce start-ups.