Savic Motorcycles, an Australian electric vehicle (EV) company, has successfully raised $1.2 million in equity crowdfunding to support its first production run in late 2023. With over 260 pre-orders and a strong community of believers, Savic Motorcycles aimed to leverage this support to accelerate its path to commercialization. The campaign garnered interest from over 1,500 individuals and attracted 467 investors, demonstrating the significant market opportunity for high-performance electric motorcycles. With a team of experienced auto industry veterans and multiple design awards under its belt, Savic Motorcycles is positioning itself as a leader in Australia's emerging EV sector.
Overview
Savic Motorcycles recently raised $1.2 million through an equity crowdfunding campaign, showcasing strong support for their high-performance electric motorcycles. With over 260 pre-orders and a community of over 1,500 individuals expressing interest, Savic Motorcycles is on track to make a significant impact in Australia's nascent EV sector. By leveraging their in-house development, focusing on significant market opportunities, receiving market validation, and winning numerous design awards, Savic Motorcycles has positioned itself as a leader in the industry.
Who is Savic Motorcycles?
Savic Motorcycles is an Australian electric vehicle (EV) company that specializes in creating premium, high-performance electric motorcycles. Their bikes are designed, engineered, and built in-house by a team of experienced auto industry veterans based in Melbourne. Savic Motorcycles has gained recognition through various design awards, media coverage, and positive reviews from industry insiders, establishing themselves as a key player in Australia's EV market.
Why we liked Savic Motorcycles
One of the reasons we were drawn to Savic Motorcycles is their commitment to in-house development. Unlike many competitors who rely on external suppliers, Savic Motorcycles has invested in their own innovative technologies developed by their Australian design, engineering, and software teams. This approach not only ensures an exceptional riding experience for customers but also provides the company with a strategic competitive advantage.
In-House Development
Savic Motorcycles stands out from its competitors with its focus on in-house development. By relying on their Australian design, engineering, and software teams, the company has been able to create unique technologies that set their bikes apart. These innovations not only deliver exceptional performance but also provide a competitive edge in the market.
Significant Market Opportunity
The global motorcycle industry is enormous and continually growing. Savic Motorcycles aims to seize this opportunity by offering competitively-priced, high-performance bikes that will put Australia on the global EV and motorcycle map. In Australia alone, the motorcycle market is worth over $1.1 billion, with a serviceable obtainable market estimated at over $60 million. Savic Motorcycles is well-positioned to capture a significant share of this market.
Market Validation
Savic Motorcycles has already achieved significant market validation through its pre-orders. The company secured over $6 million in projected revenue from these pre-orders alone, demonstrating both consumer demand and the ability to produce exceptional bikes. The impressive prototype productions of Savic Motorcycles have garnered praise from industry experts, further validating their position in the market.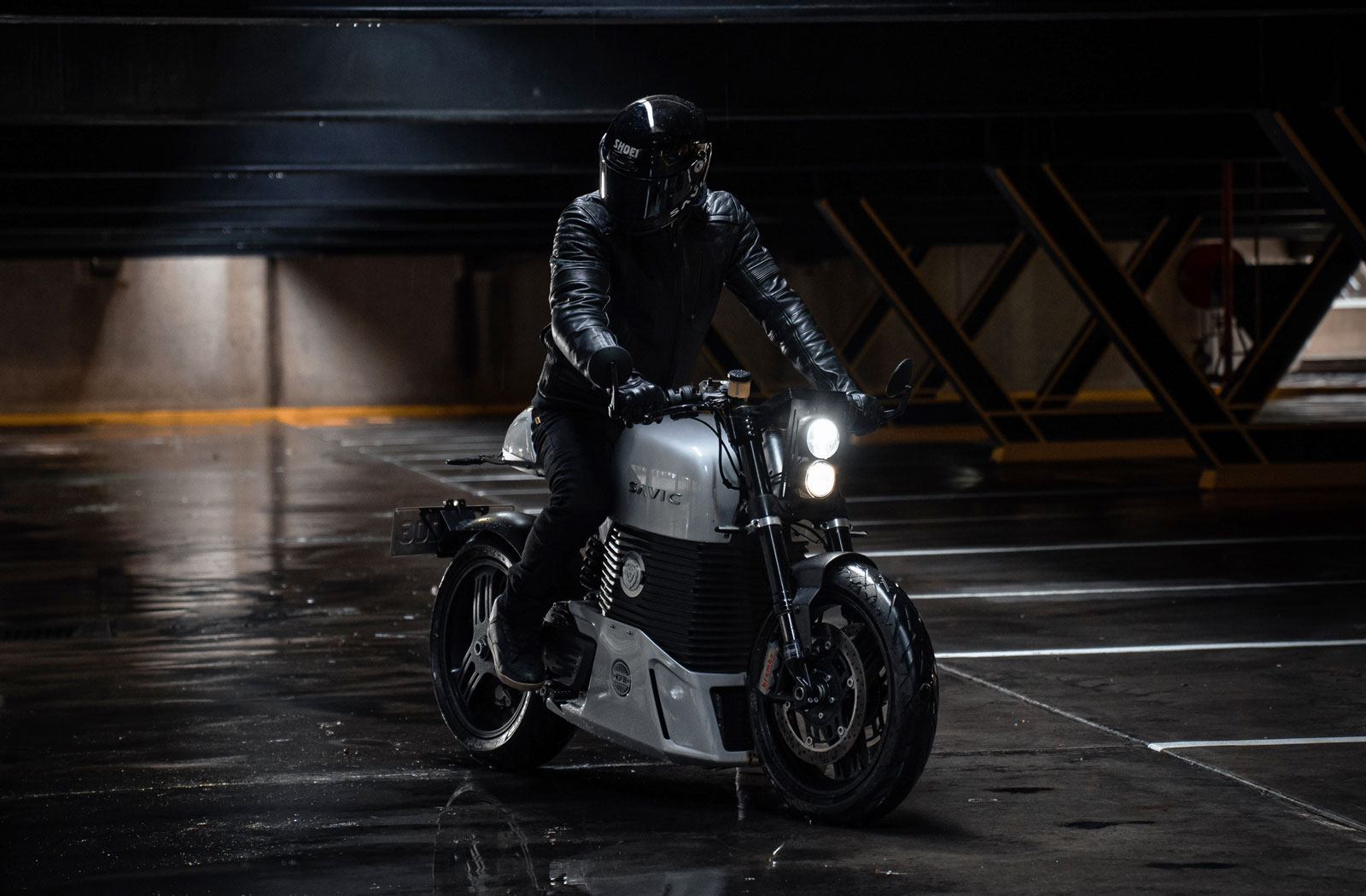 Multi-Award-Winning Design
Savic Motorcycles' commitment to smart design has been recognized through multiple awards. In its short history, the company has already received two Australian Good Design awards and the prestigious Victorian Premier's Design Award. This emphasis on design is crucial in the e-motorcycle market, where aesthetics and recognition play a significant role in driving sales. Savic Motorcycles understands the importance of design and will continue to prioritize it along with product development.
Key Takeaways
Savic Motorcycles has a focused and committed team that is dedicated to their success. The entire company gets behind their equity crowdfunding campaigns, both internally and externally, which galvanizes staff and builds transparency and accountability. This teamwork and clear roles and responsibilities contribute to a well-run process and positively impact the outcome.
Additionally, Savic Motorcycles is an example of venture-backed businesses leveraging equity crowdfunding as an additional source of capital. While they have previously raised over $1 million from established venture capitalists, they recognized the value in connecting with their community and attracting retail investors through a crowdfunding campaign.
Dennis Savic, Founder and CEO on Equity Crowdfunding
Dennis Savic, the Founder and CEO of Savic Motorcycles, recognizes the power of equity crowdfunding. By engaging with a wider community of investors, Savic Motorcycles can generate more interest and support for its innovative products. Dennis Savic sees equity crowdfunding as an effective way to involve retail investors in the growth of the company and plans to continue leveraging this method of funding alongside venture capital investments.
In conclusion, Savic Motorcycles' successful equity crowdfunding campaign demonstrates the strong support for their high-performance electric motorcycles. With their in-house development, significant market opportunities, market validation, and multi-award-winning design, Savic Motorcycles is poised to make a significant impact in the global EV market. Their focused and committed team, led by Founder and CEO Dennis Savic, is driving the company's growth and embracing the benefits of equity crowdfunding. With their forward-thinking approach, Savic Motorcycles is setting a new standard for electric motorcycles in Australia and beyond.