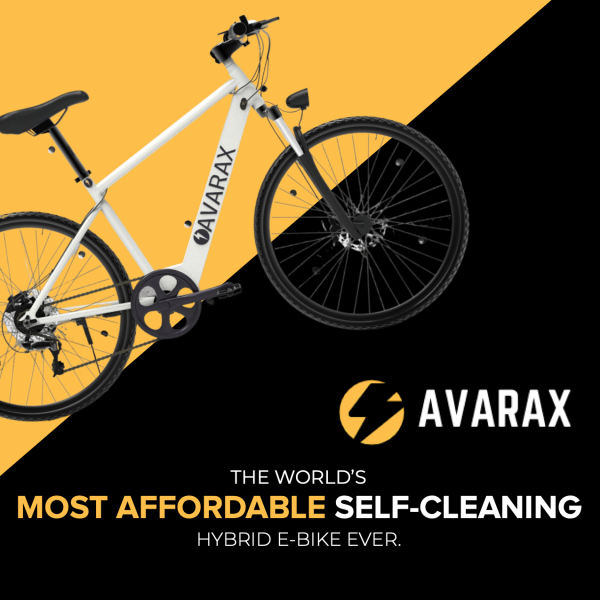 Avarax-E – Self-Cleaning & Most Affordable E-bike
$65,052
raised out of
$20,000
Overview
https://youtube.com/watch?v=HF_Q1E7u_S4
Concept
Avarax-E -Ultra-lightweight,Powerful and affordable with ebike 65 miles of range and speed of 28mph.
Story

PACKED WITH FEATURES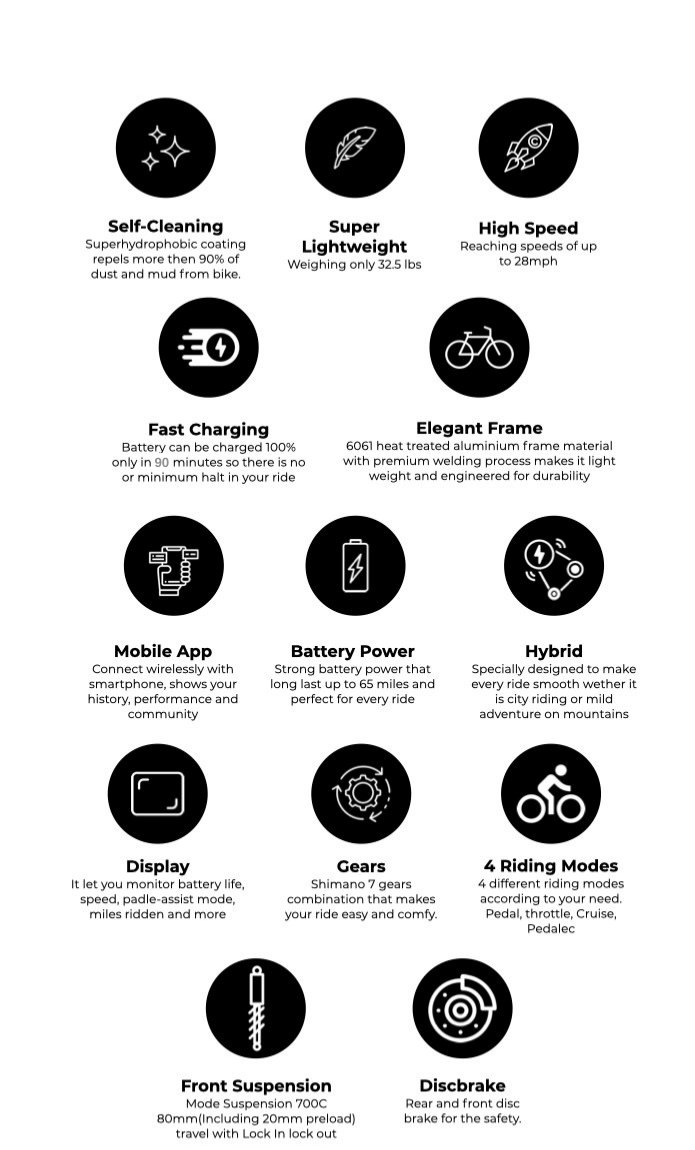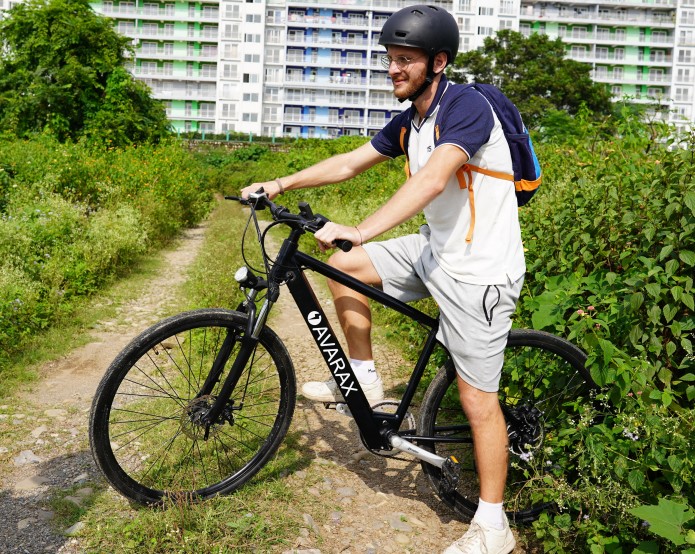 How can Avarax-e be affordable with such high quality?
We have been working in ebike industry for a long time and with deep connections in the bike industry. We also a manufacturer of the bike parts that is why we are able to produce ebike with high quality with these affordable rates. We are eliminating third parties and middlemen and shipping directly from the factory.
Indiegogo also helps us keep the cost down, as we will know exactly how many units we need so that we can eliminate storage costs. We are making little or no profit by providing Avarax-e at this price on Indiegogo. We have this price available only for the first 200 units of Avarax e. Be advised that the price will increase once super early bird perks are gone, as we will be unable to offer anything close to the same price in the future.
What is self-cleaning e-bike and how Avarax-e is self-cleaning?
The self-cleaning bike is an e-bike that repels dust and mud from the bike. The dust and mud which come on the bike clean by itself. We have made Avarax e is self-cleaning by applying superhydrophobic coating on its frame. So any mud or dust can come off easily without any effort. 90% of the dust and mud can come off easily from Avarax-e.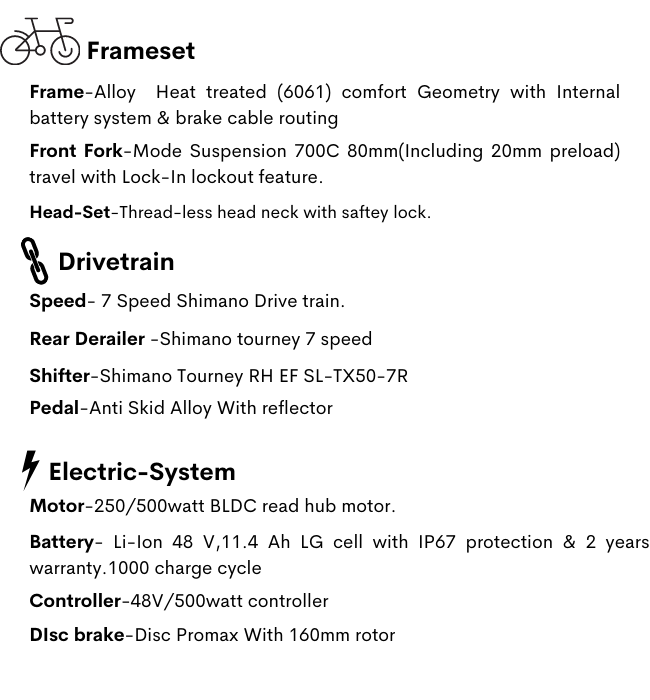 HEAR IT FROM THE EXPERTS


THE BEST INNOVATIONS
ENCASED IN YOUR E-BIKE!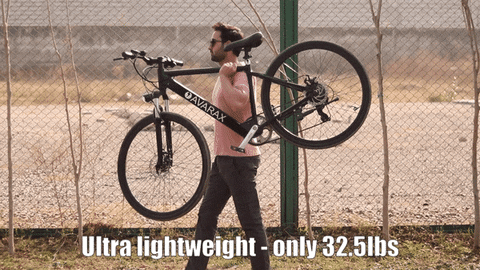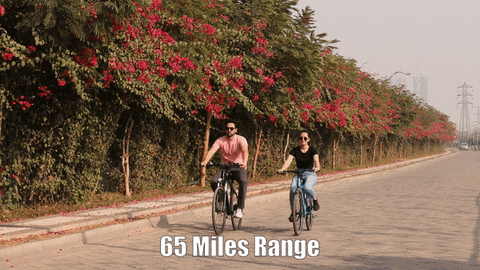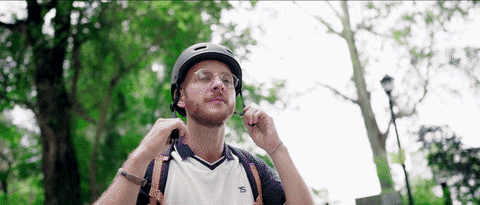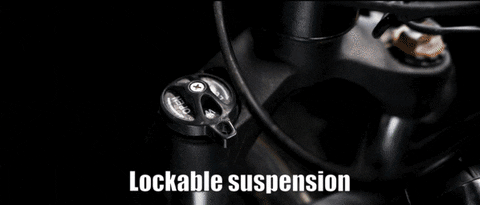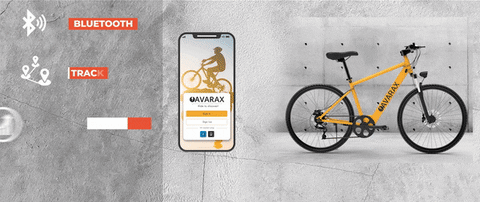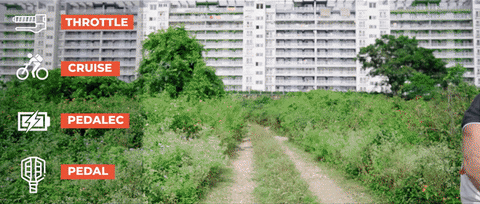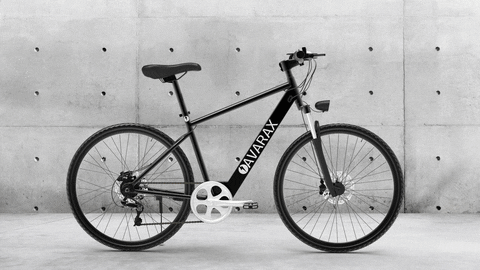 EVERYTHING YOU CAN WISH FOR
AND MORE.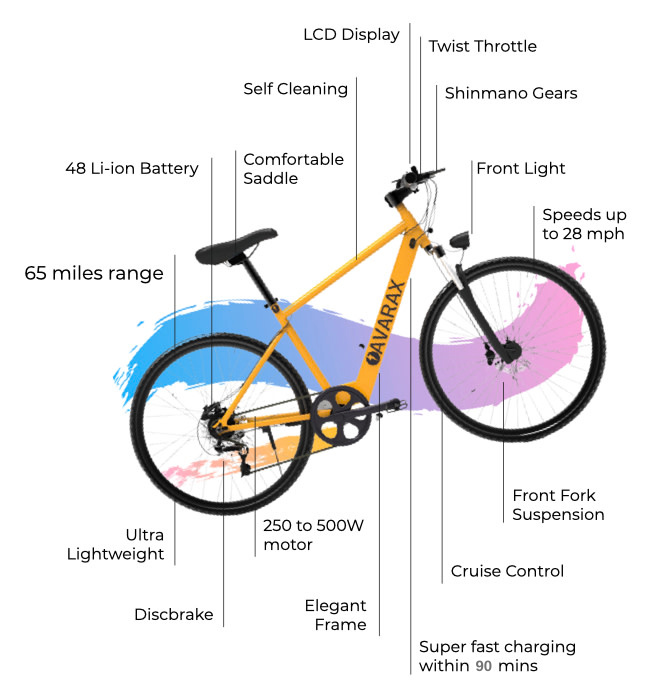 AVARAX E CYCLING MODES

FASTEST, MOST AFFORDABLE,
LIGHTEST E-BIKE


ADDITIONAL FEATURES


THE AVARAX-E APP

SELECT THE PERFECT SIZE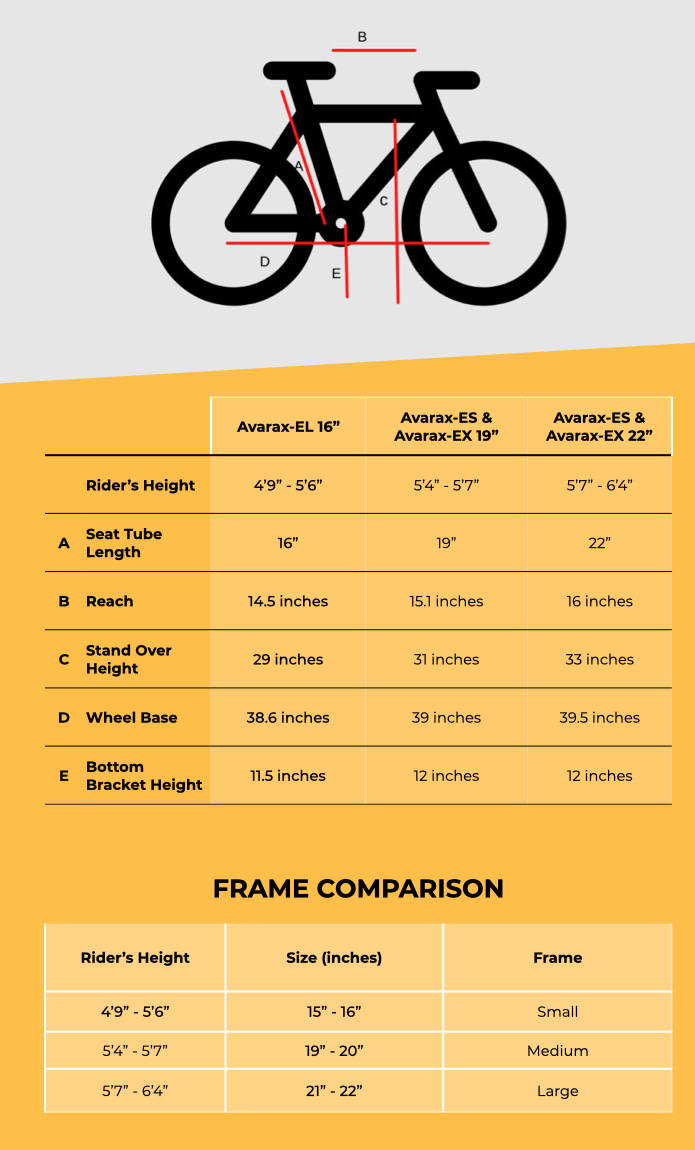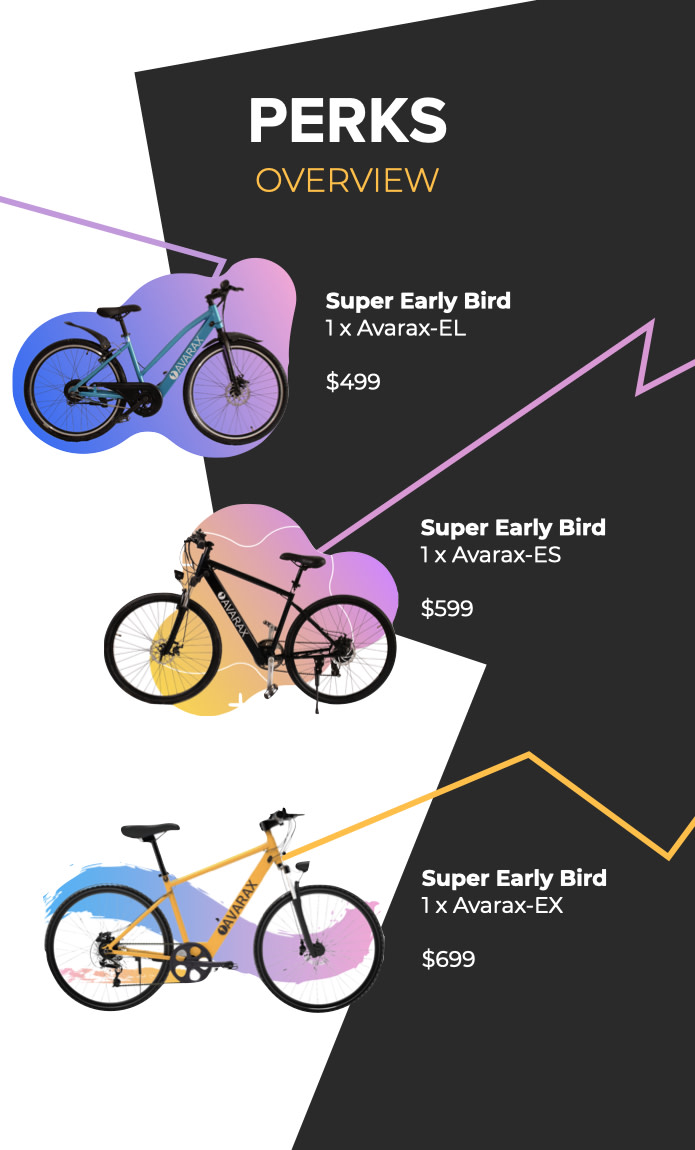 ADD ONS


THE STORY
It all started in 2018. The idea behind Avarax e-bikes is to provide consumers with an amazing bike with an affordable price so we can be a part of a green and healthy lifestyle. The brains behind the Avarax-E is Aven Brown. 
Aven Brown leads the industrial design and complete system. Aven has in-depth knowledge of design and performance.  With Avarax-E, we are taking a step towards green transportation and a healthy lifestyle. 
Avarax is committed to assisting every optimist who strives forward. Every Avarax e-bike is designed with an extremely light and elegant frame.
We want to provide cyclist more enjoyable riding experience. We have designed fully functional working prototypes and mass production-ready.
100%  funds raised from Indiegogo will go into the mass production for the first-ever batch of Avarax E, will be sent to our Indiegogo backers.
Each backer will help us to make this dream come true and will become a part of this success story.
THE TEAM

In case of any query or question please contact us at support@avarax.bike
 



braag – A boutique pre-launch to post-launch marketing agency leveraging data-driven customer acquisition to fuel record-breaking crowdfunding campaigns.