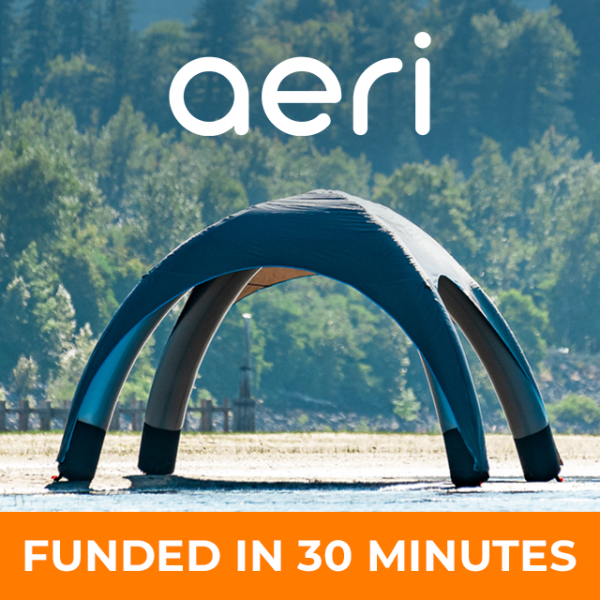 Aeri: the Go Anywhere, Do Anything Outdoor Canopy
$52,990
raised out of
$20,000
Concept
Ultra-light, portable shade that inflates in 3 minutes – pump included. Live your best life now!
Story
PRICES INCREASE IN


Let the Aeri team help you choose which option is best for you. Head here to start chatting:  http://aerioutdoors.com/chat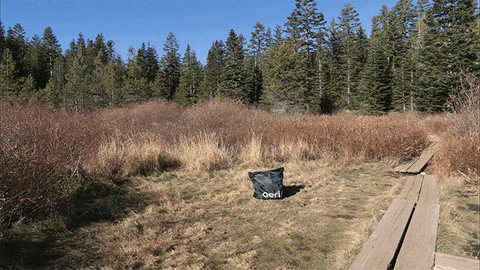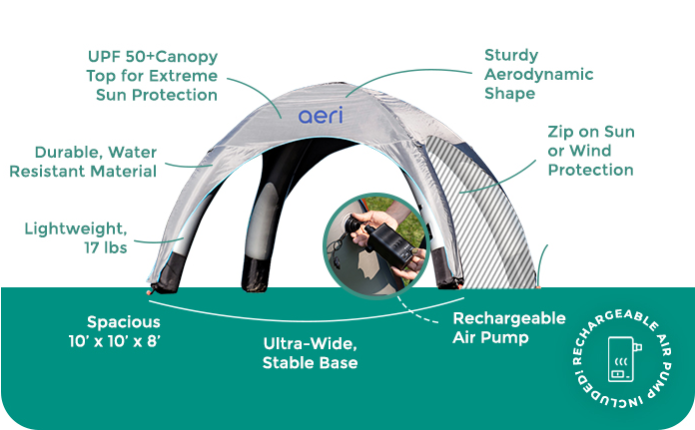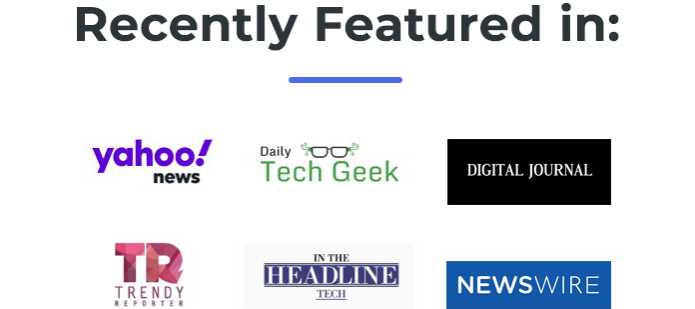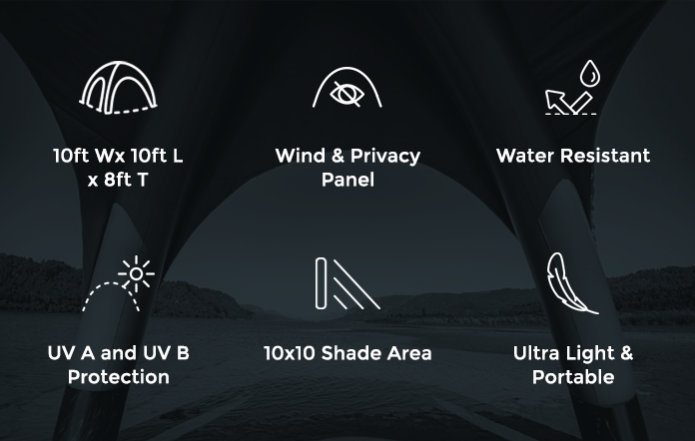 Setting up a canopy or tent can be daunting…NOT ANYMORE WITH AERI CANOPY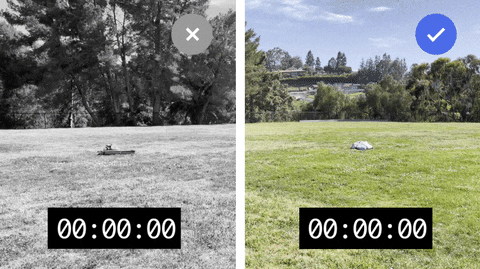 With Aeri, you are just one person and 3 minutes away from durable protection from the elements.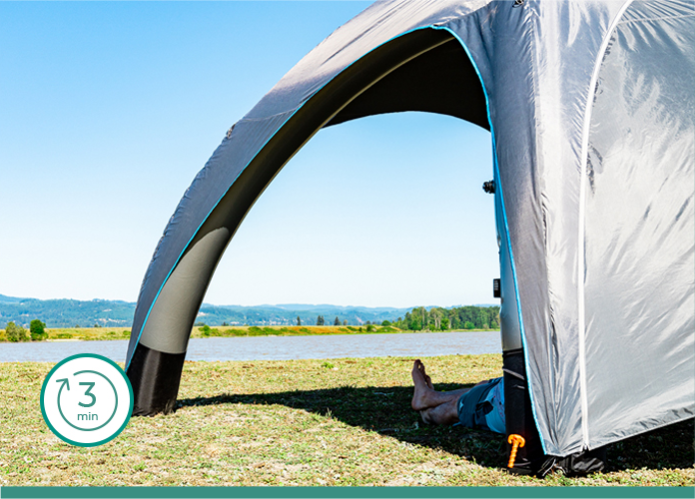 Easily carried in the included backpack tote at half the weight of traditional canopies…you can take your shelter anywhere!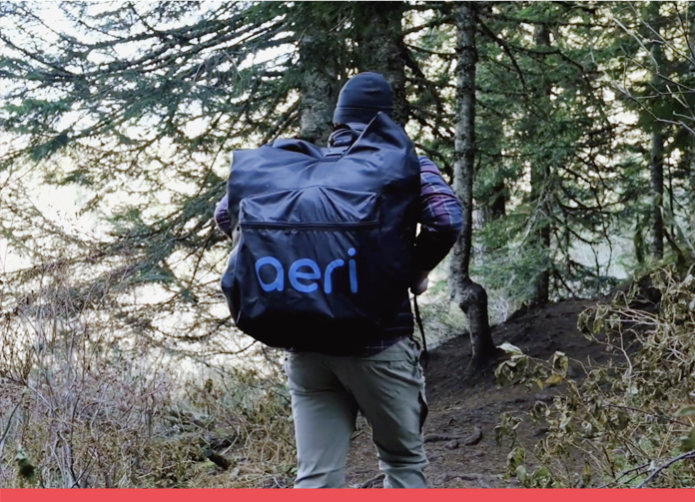 Perfect for any outdoor event where both shade and trunk space are at a premium.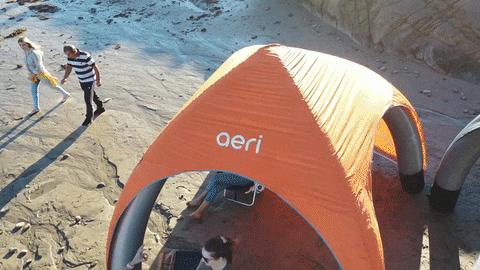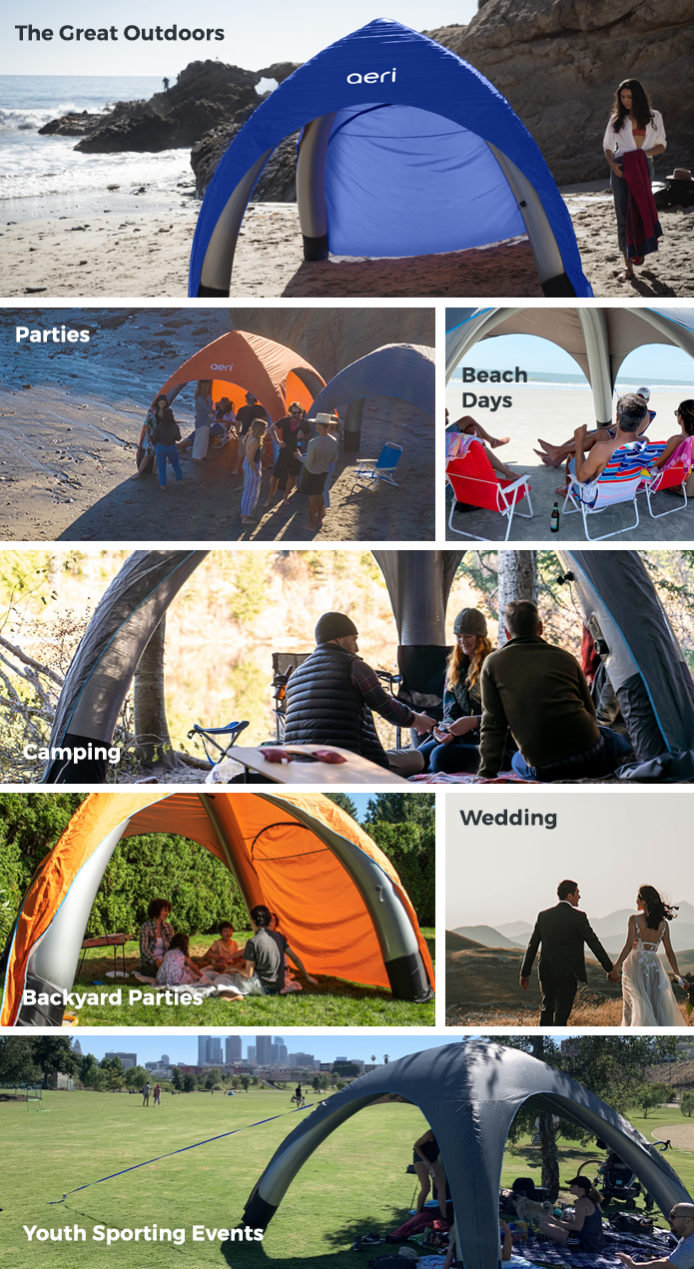 The included zippable side wall gives more protection – or privacy – when you need it.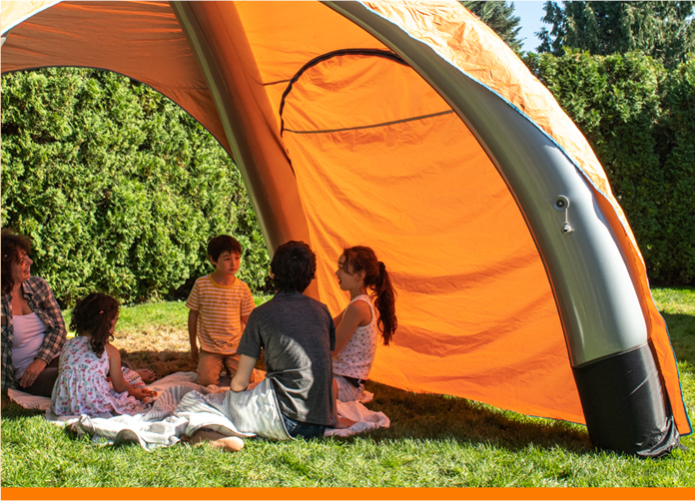 Aeri's blocks 98% of the sun's rays (UVA + UVB), is water resistant and designed to stay put even on windy days. Included stakes keep it grounded when the wind really picks up.

Aeri fits in less than half the space of traditional canopies – keep one anywhere…or everywhere!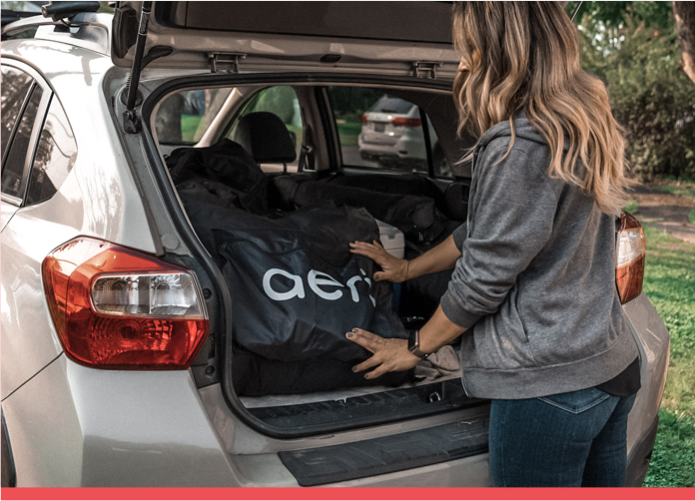 We made Aeri to cover all the bases left wide open by all the other canopies on the market: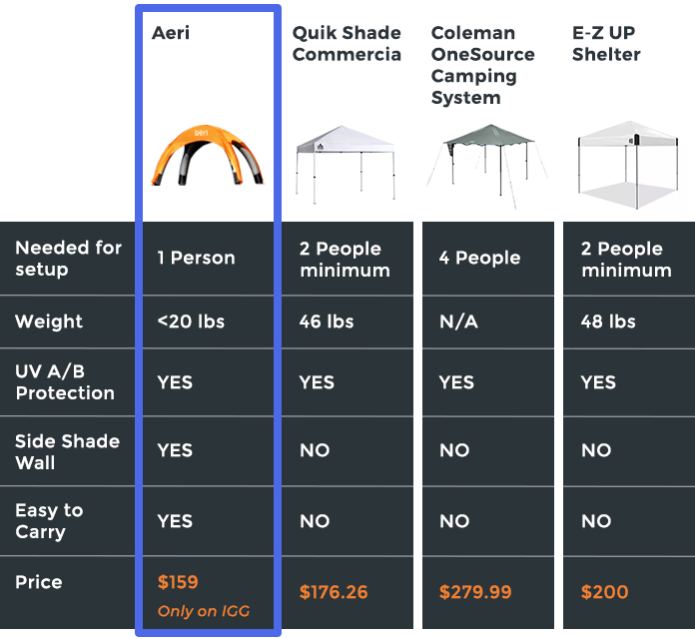 Patented hands free inflation system for an easy breezy 3 steps set up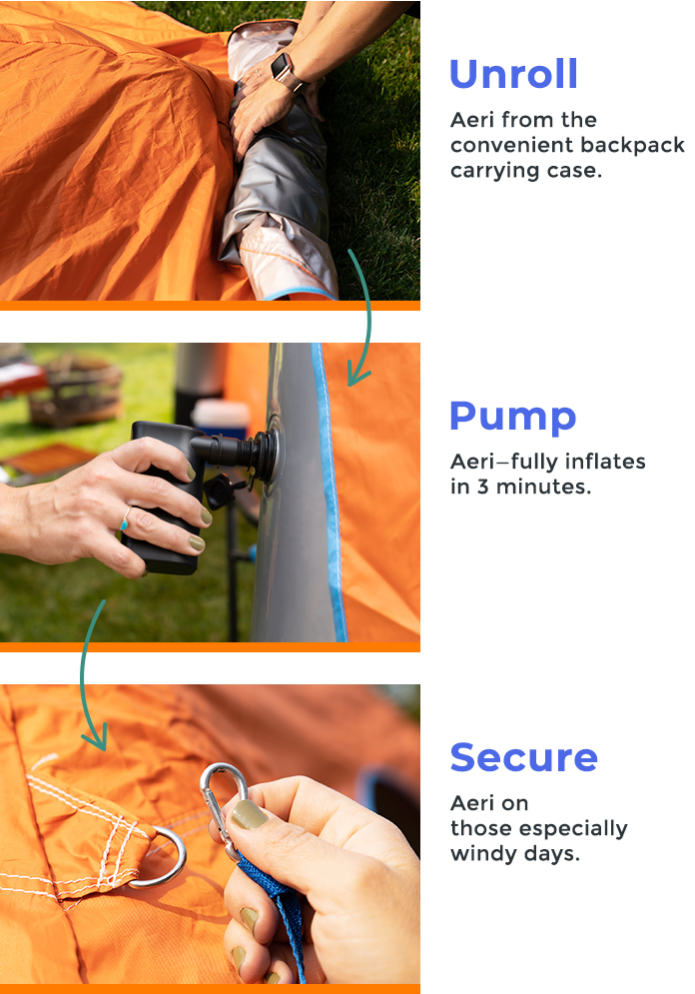 *Ground stakes (8), Lithium Ion USB Air Pump, and Tether Ropes (4) included

A well-built, thoughtful way to bring a little shade to your life.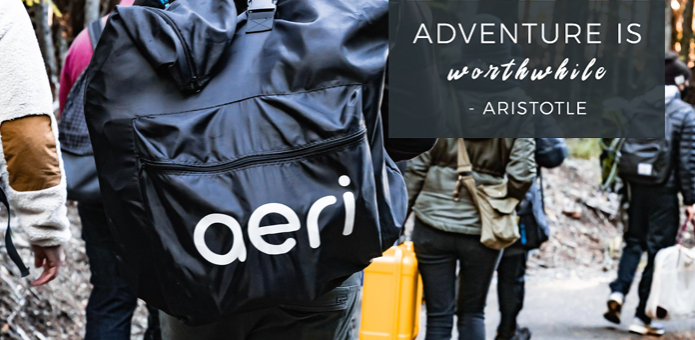 Aeri comes in three colors: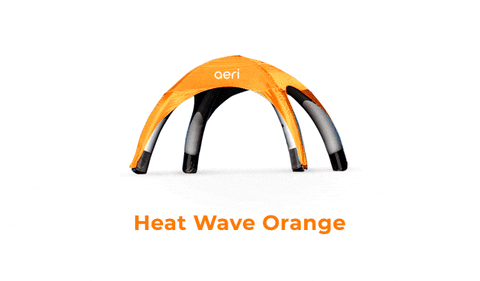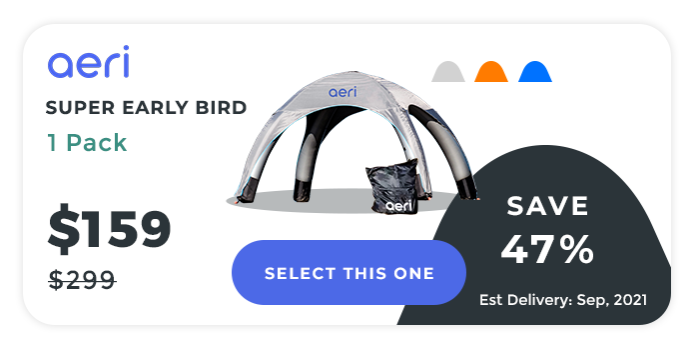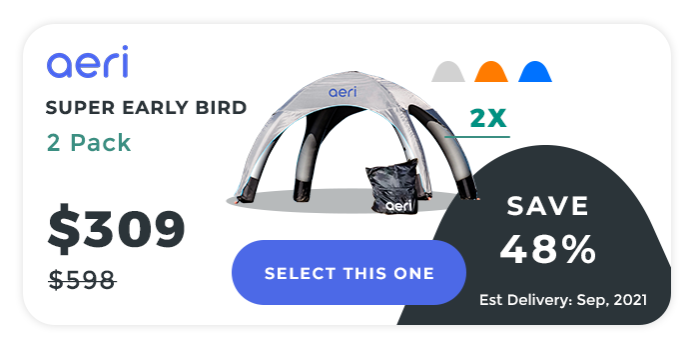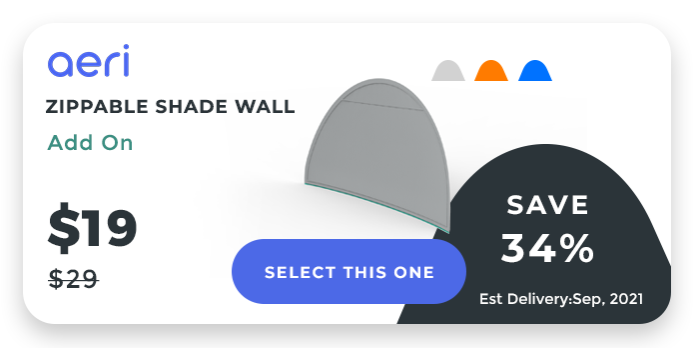 Spread the words, help Aeri reach stretch goals to unlock exclusive Aeri accessories and giveaway.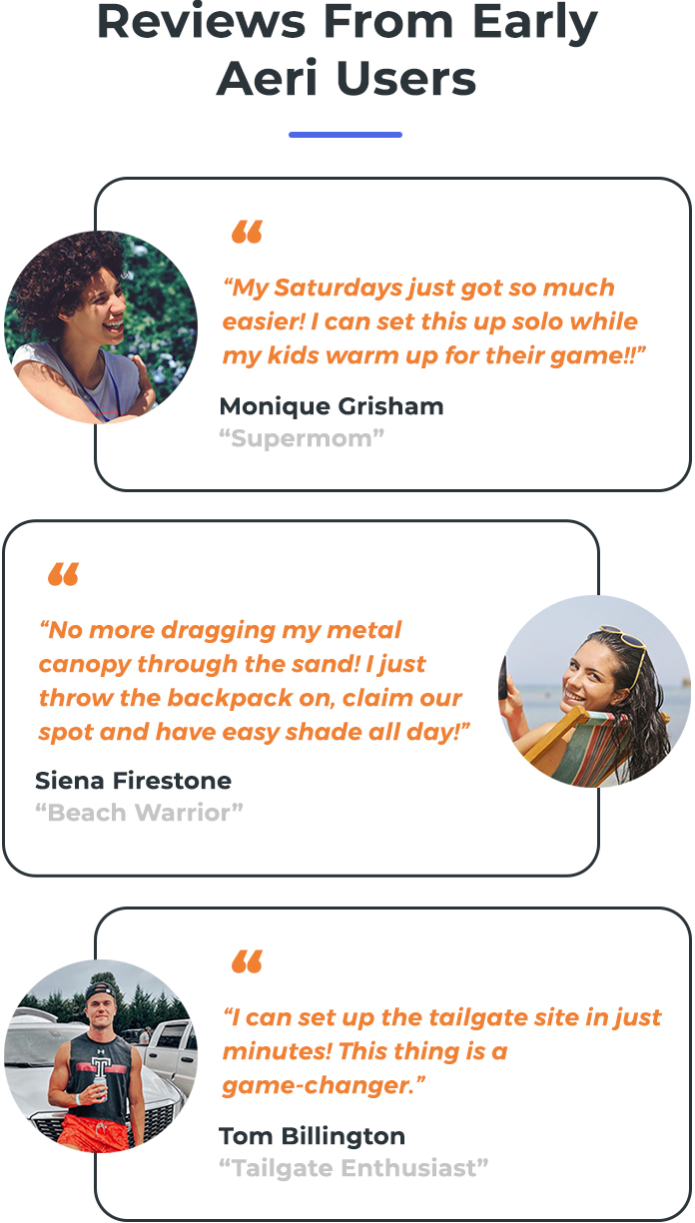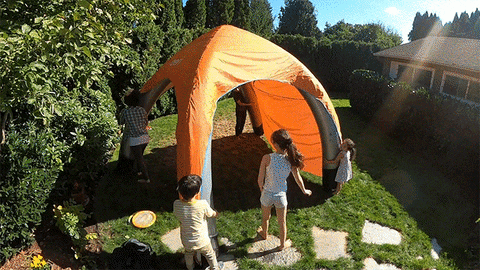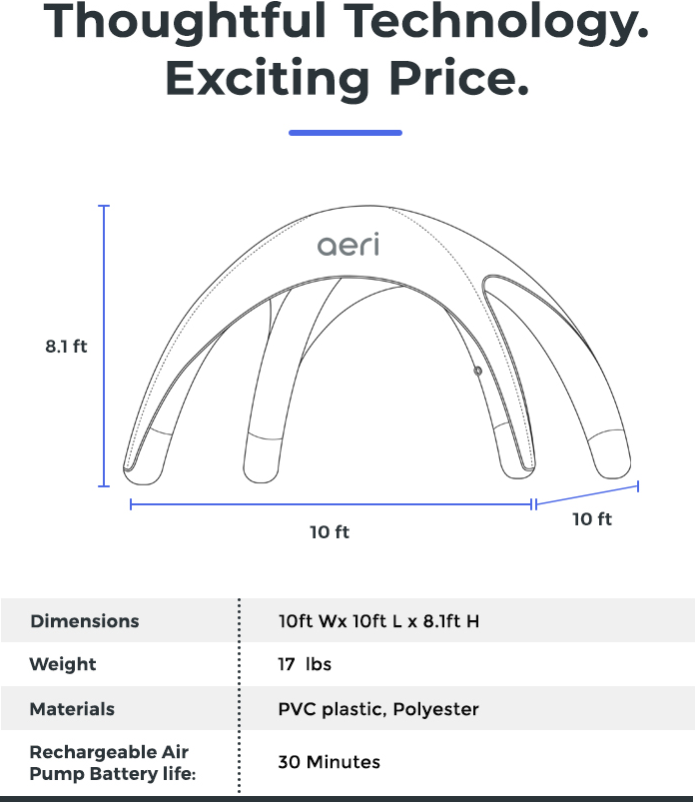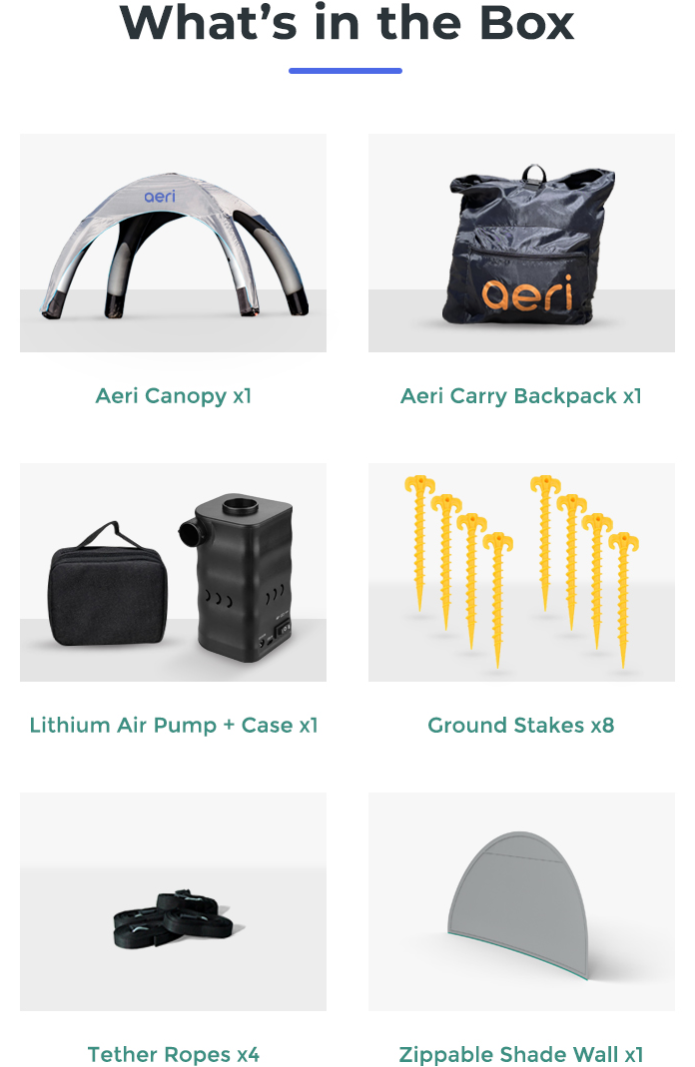 We have been working on perfecting Aeri so you can bring it home, to the park, to the sidelines…anywhere!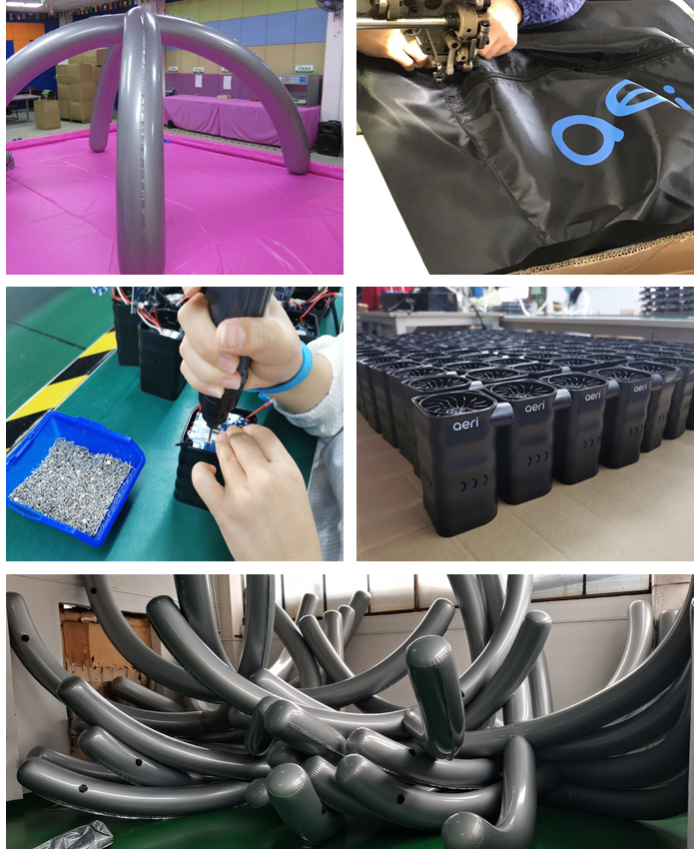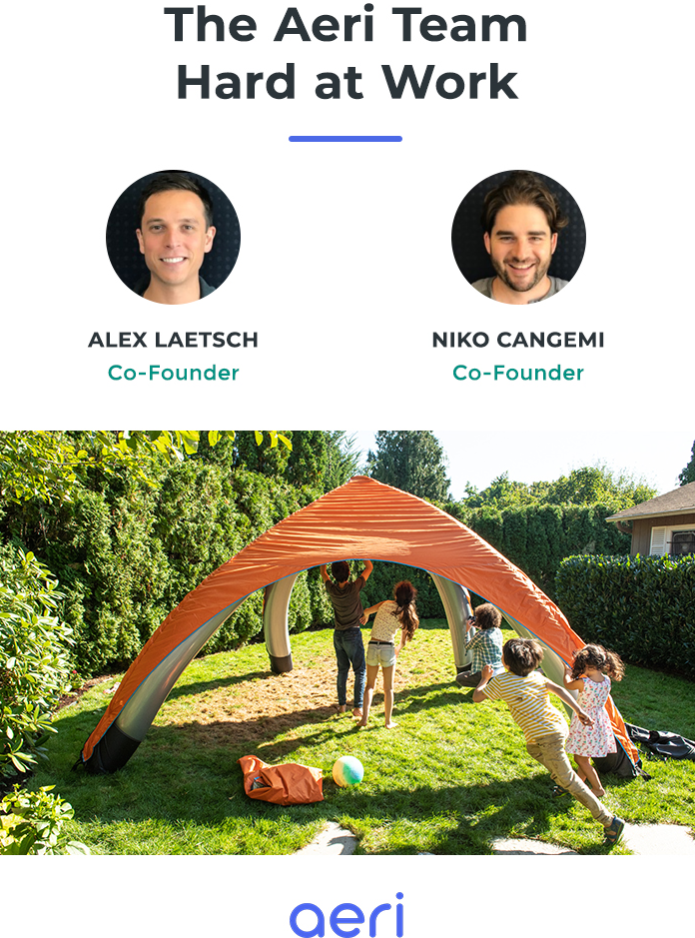 We have a combined 20+ years of experience in creating consumer products, developing everything from holiday decorations to summer pool floats.  We wanted to find a single person setup shade product that would allow our families to have portable shade and shelter at the beach, park, or perhaps even a sports tournament. All these activities are much more pleasant when not exposed to the elements for long periods of time.
In pursuit of this product we spoke to many of our friends and discovered that the issue of easy shade was a universal pain. Nobody loved the canopies that are currently in the market, but they were a "necessary evil".  Many items in the marketplace advertise ease of setup and portability, but none of them actually executed on this promise.
We decided to leverage our collective design and manufacturing expertise to develop a product that provides truly effortless shade and shelter, sets up quickly, and is easy to transport.  We believe Aeri is just that, are so excited to share our creation with you.  Thanks so much for all your support and we hope to see Aeri accompany you on all your outdoor adventures.
Alex Laetsch
After graduating from the University of Southern California with a Bachelors in International Business, Alex began a career in consumer products, managing national retail accounts throughout the US in a variety of different industries. During this time, Alex also had a brief stint as a pool float inflatable model.
Alex's passion for entrepreneurship has driven him to find creative ways to address "pain points" for customers.  From mobile app development to inflatable breakfast food floats, Alex has remained focused on solving complex consumer problems, creating efficient channels within organizations and racking up lots of air miles and hotel points along the way. For fun, he likes to travel, hike, and spend time with his wife Gabi and dog Georgia.  He also enjoys a good craft IPA.
Niko Cangemi
Niko Cangemi is on his 3rd successful venture with Aeri. He studied Entrepreneurship at the University of Southern California. Niko began developing products and traveling to Asia in 2008, having visited China for business over 120 times. Niko is passionate about developing thoughtful consumer products that strike emotional connections with the target audience. For fun, Niko likes to play outside whether it is an epic beach day, a hike in the wilderness, or perfect snow conditions on the mountain.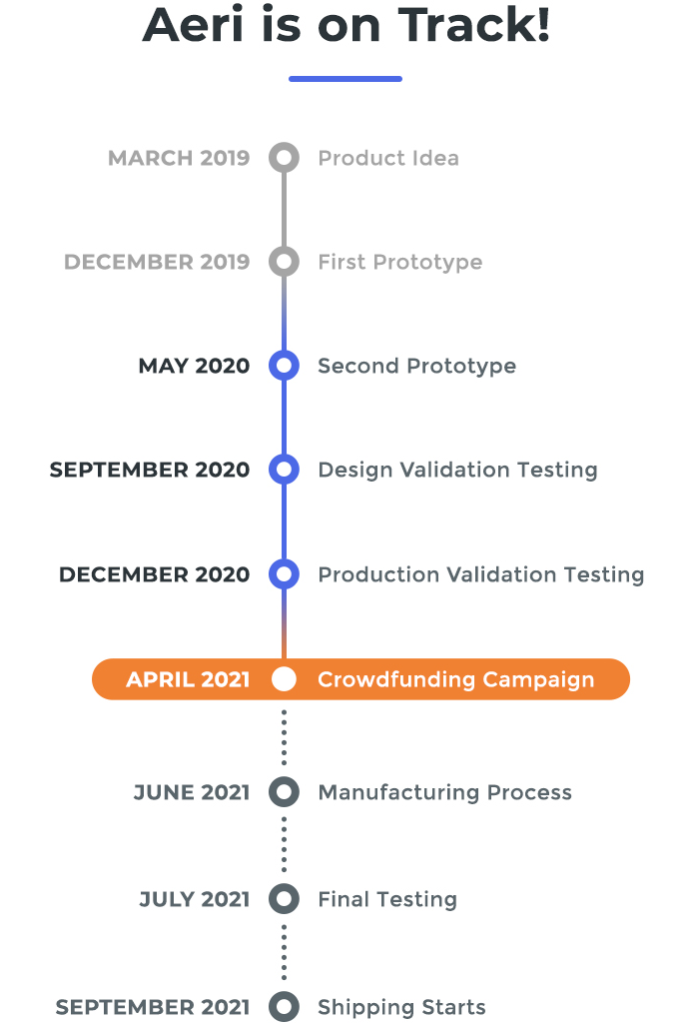 We are able to ship worldwide. VAT and GST not included. Please see reward for details on the shipping cost that applies to you.

We plan to ship starting in SEPTEMBER 2021*. We will keep you up to date on our progress and the expected delivery date of your order.
*Actual ship dates may vary. We will keep you notified of your product ship date.

By backing now, you'll get to own one of the very first products off of the line, plus exclusive access to provide valuable feedback that will shape future generations of the product.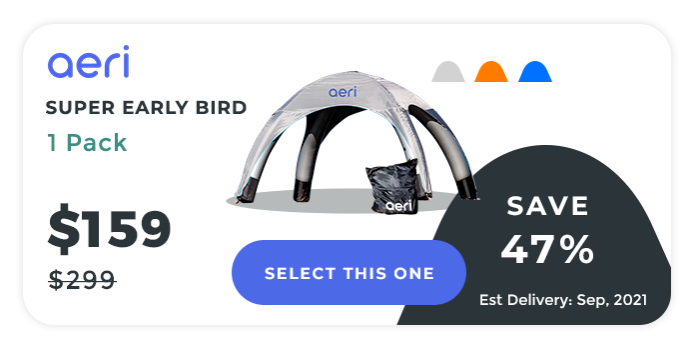 Does Aeri excite you? Want to help? Just 30 seconds of your time could make the difference in growing the Aeri brand. Hit one of the buttons below and tag a friend or coworker who needs this! The more people who know about us, the larger our community will become! And the larger the community, the better we'll be able to make the product!
We can't do this without you.