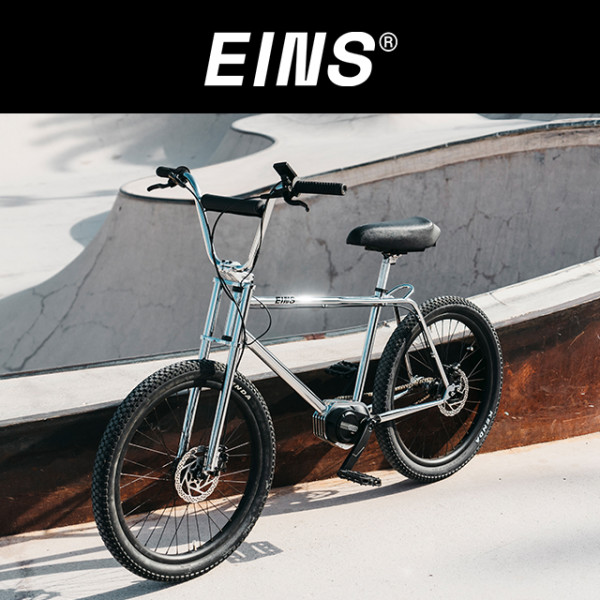 EINS: World's First BMX Mid-Drive eBike
$58,212
raised out of
$30,000
Concept
The Stealth Electric BMX Bike. Electrifying performance and head-turning style for an epic ride.
Story

Let the EINS Electric Bike team help you answer questions for you. Head here to start chatting: http://eins.bike/chat


Make every ride EPIC. Whether it's urban commuting or ripping up dirt hills, you're making the pavement your playground when you ride on EINS: the FIRST Stealth Electric BMX Bike.
Featuring massive 70 ft-lb torque and unmatched BMX agility, all in a lightweight bike frame. You don't even see the hidden battery, or the seamlessly integrated pedal-assist mid-drive motor.
EINS eBike delivers smooth, responsive power to make your ride incredible.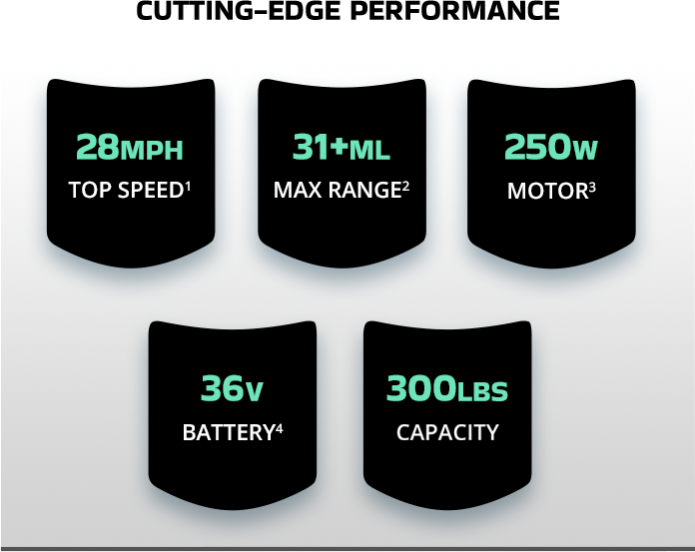 1.- The bike will be delivered with max 20MPH for street legal use. Removing the digital barrier will be possible later at your own risk  |    2.- From 31 to 65 miles. Actual range depends on the riding terrain, rider's weight, and power mode  |  3.- eMTB 70 ft-lb torque motor | 4. – 10Ah or 360Wh.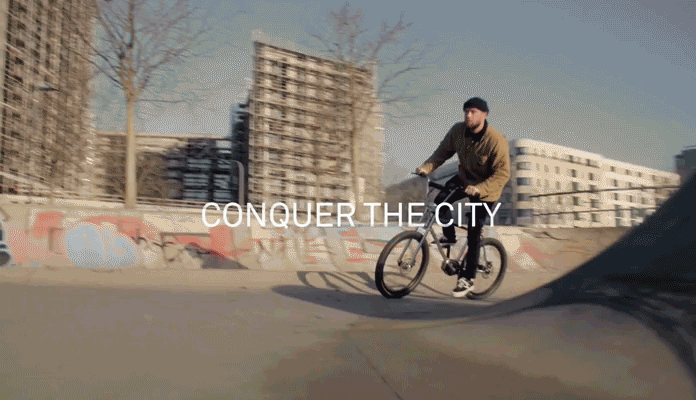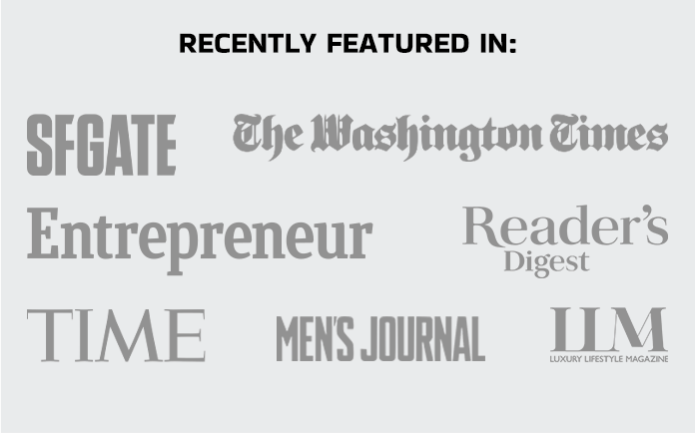 Riders love EINS Electric Bike, check out why.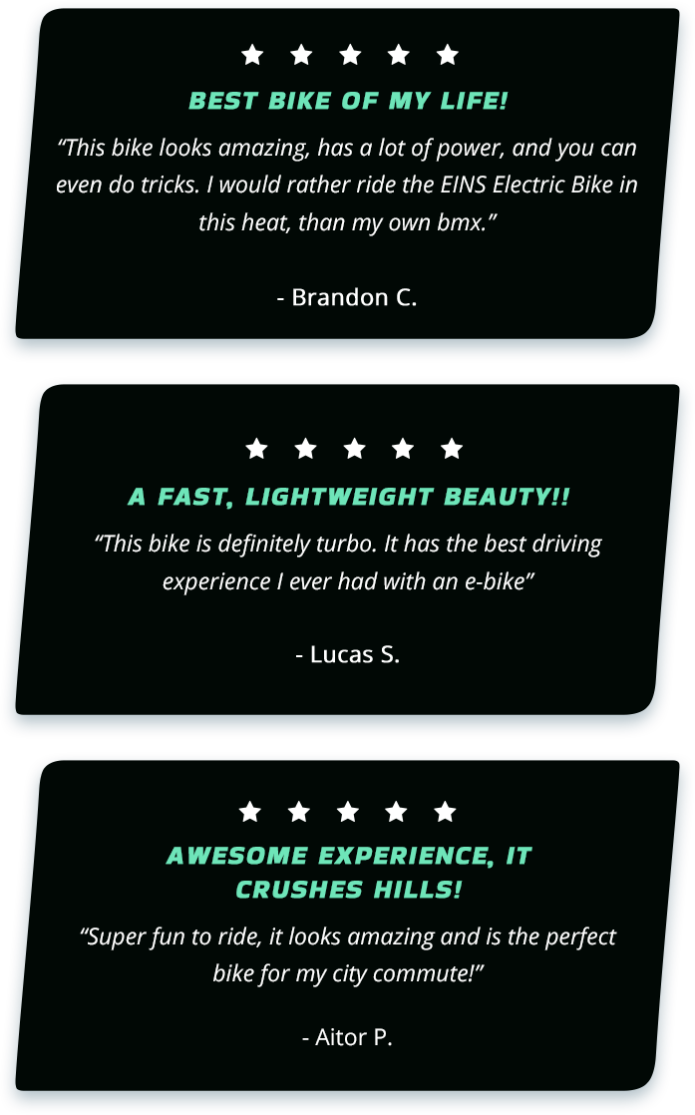 PROFESSIONAL REVIEWS

Wheelies, bunny hops, 180s, and 360s.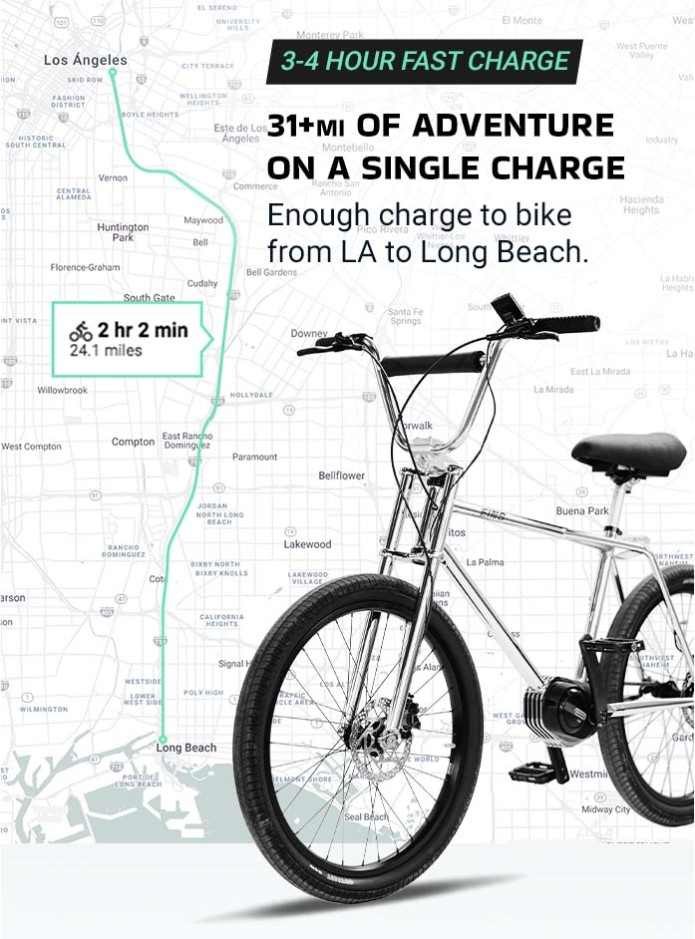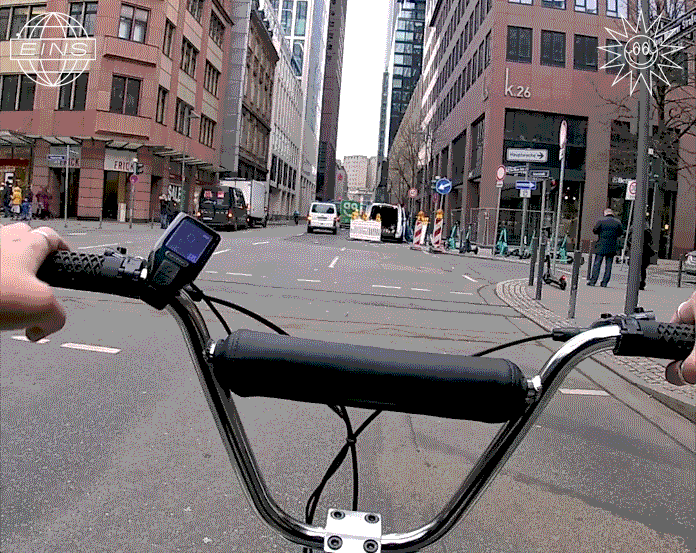 Made for urban commuting, ripping up hills, and making the pavement your playground. The pedal-assist mid drive motor delivers smooth, responsive power to make your ride incredible.

The only e-bike with its battery integrated under a height-adjustable saddle.

Stunning hand-welded, chrome-plated chromoly steel frame. Hydraulic disc brakes, 24" wheels, premium cruelty free leather crash pad and seat.

Weighing ONLY 41 lbs (19 kg) including battery pack, EINS Electric Bike is perfect for your day-to-day riding needs.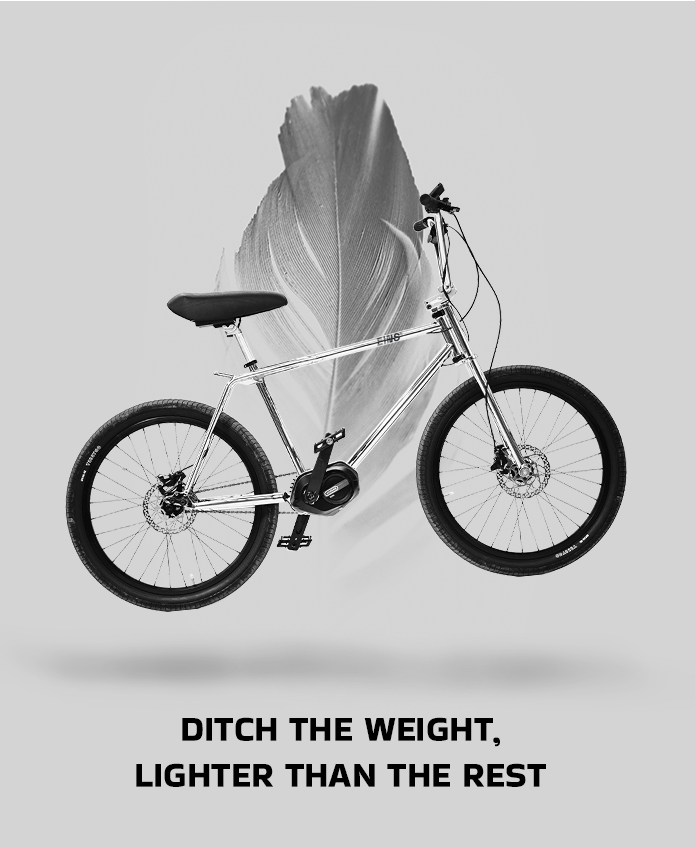 Built-in tamper detection offers alerts via the EINS Electric Bike App, with GPS tracking if the bike is ever moved. Plus, get ride stats: distance, pace, miles & more.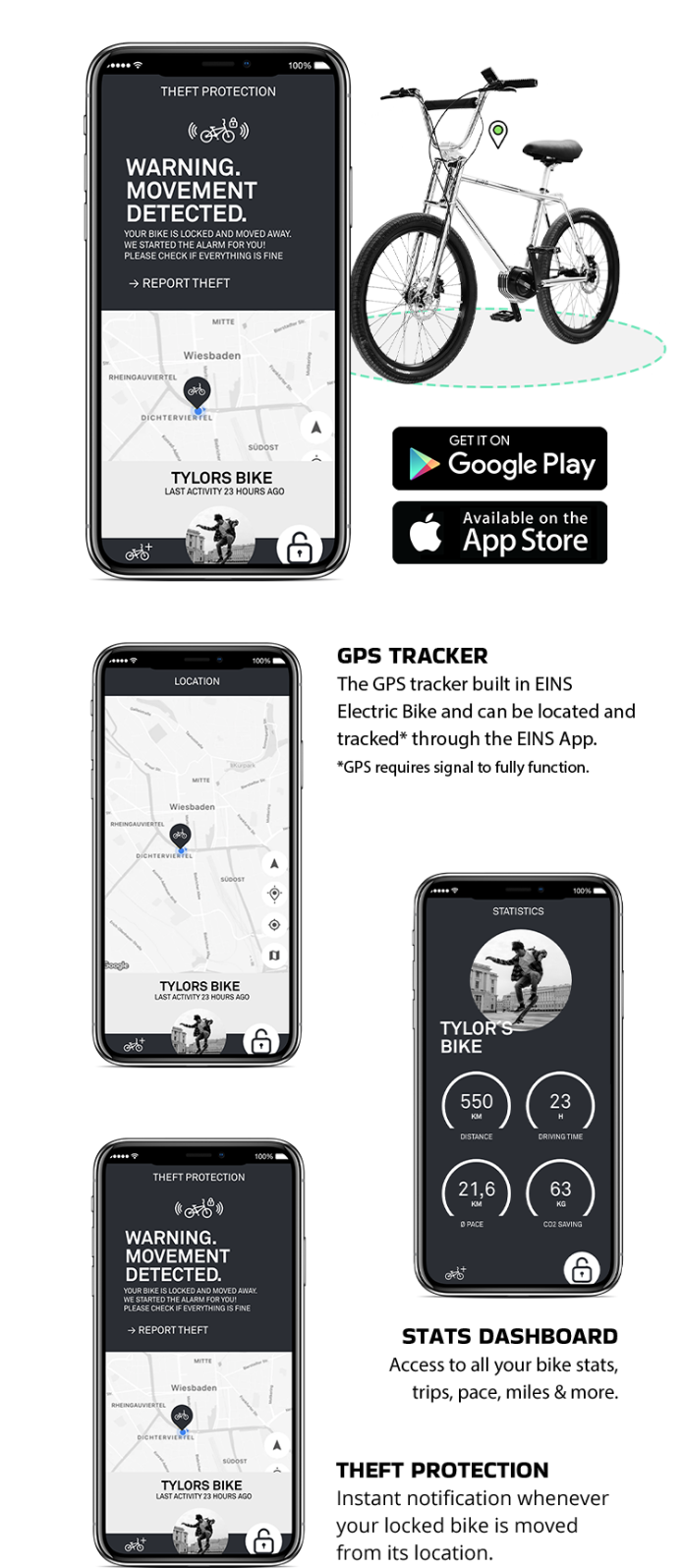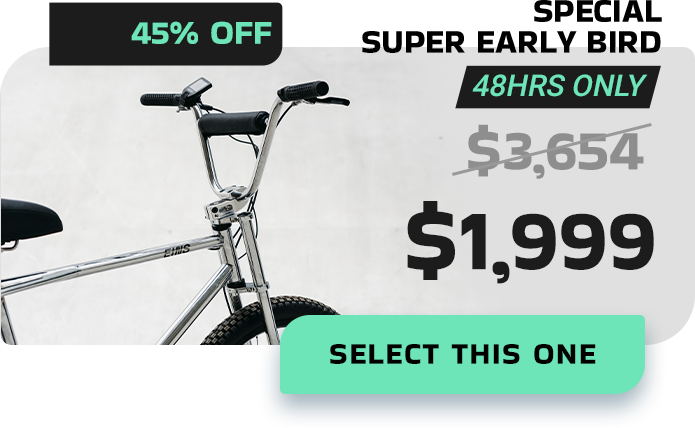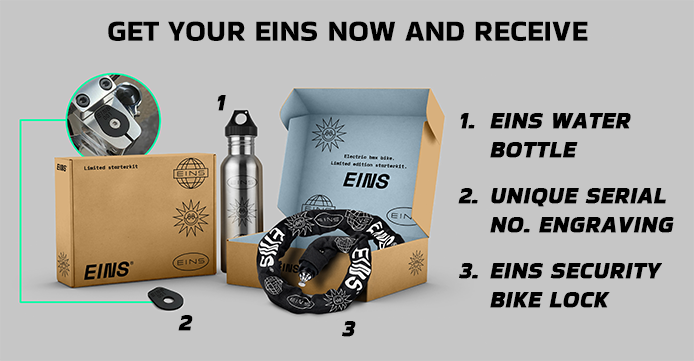 Not all eBikes are the same, so why should you choose EINS Electric Bike?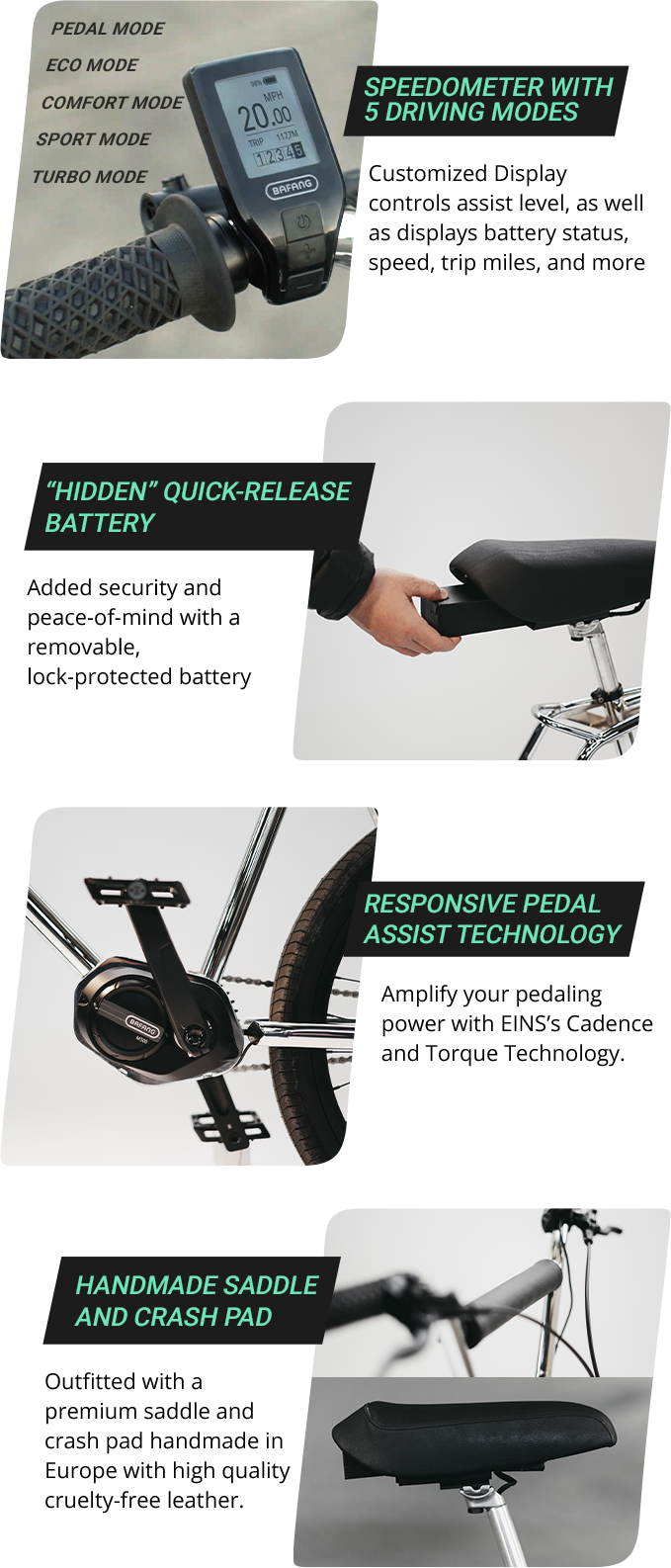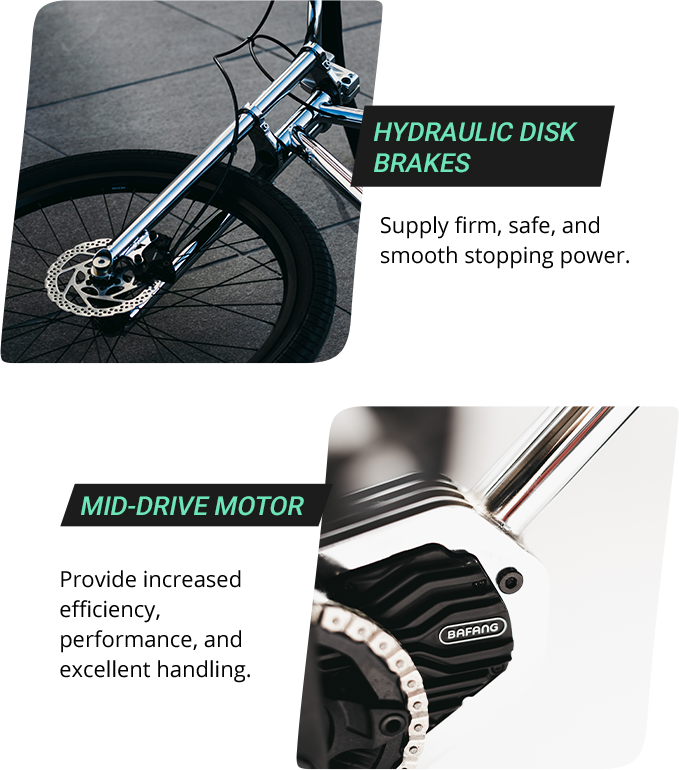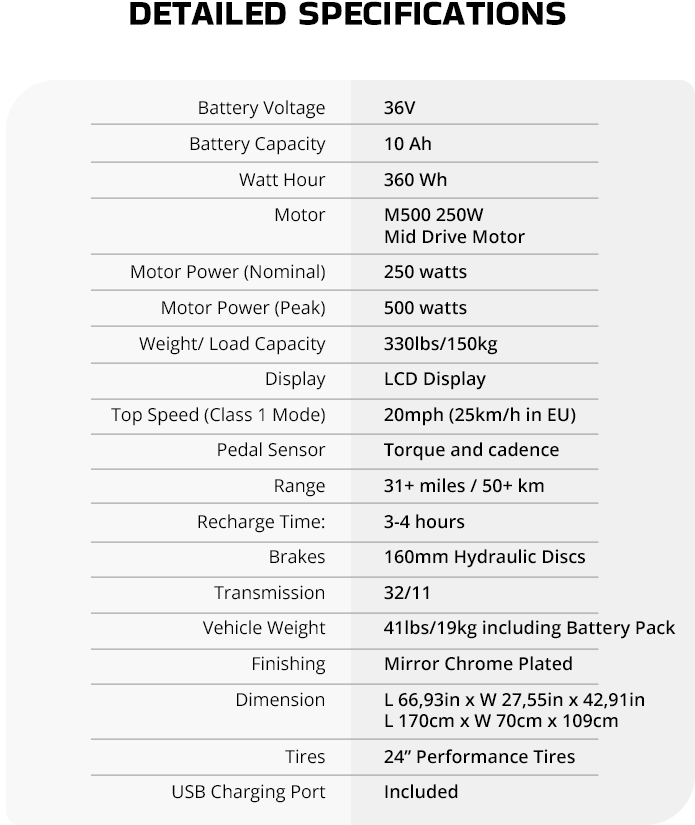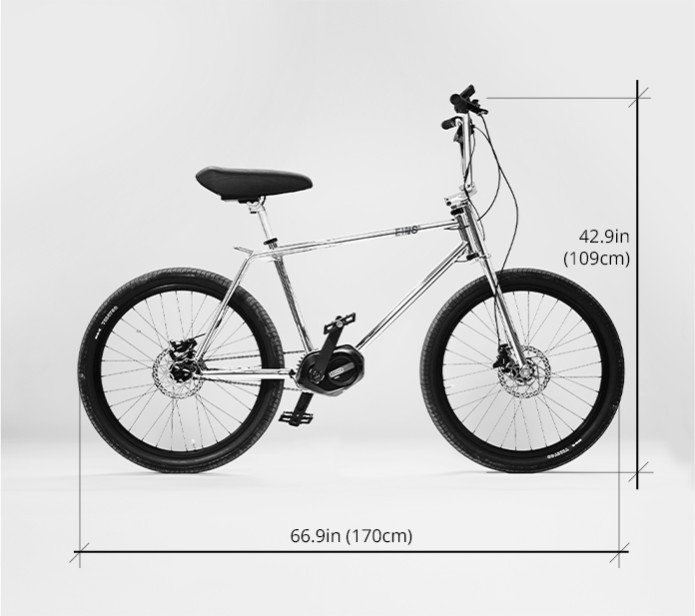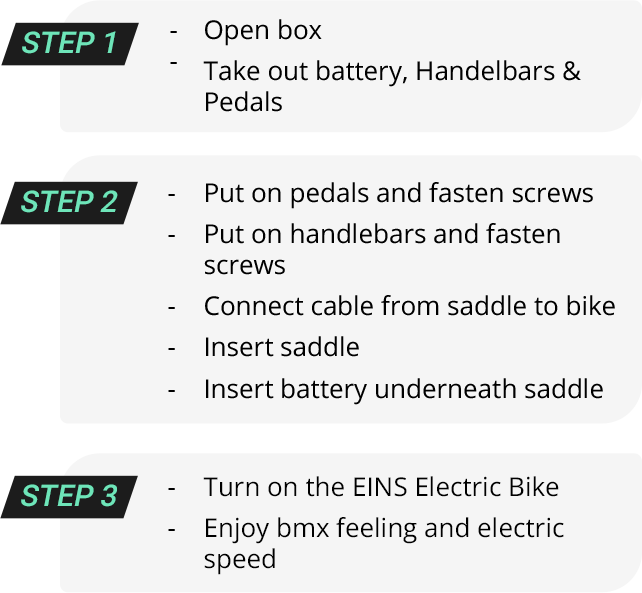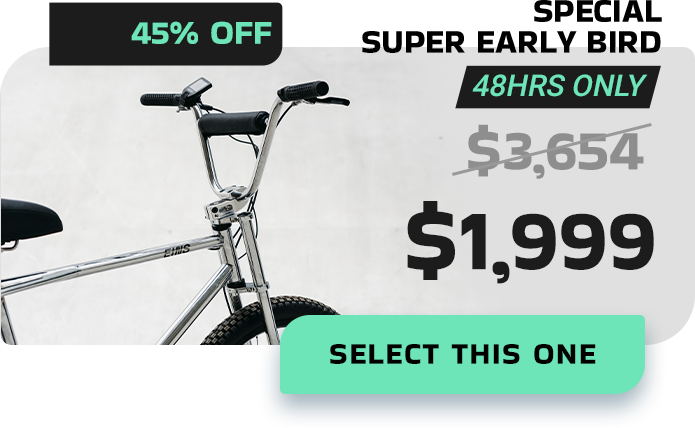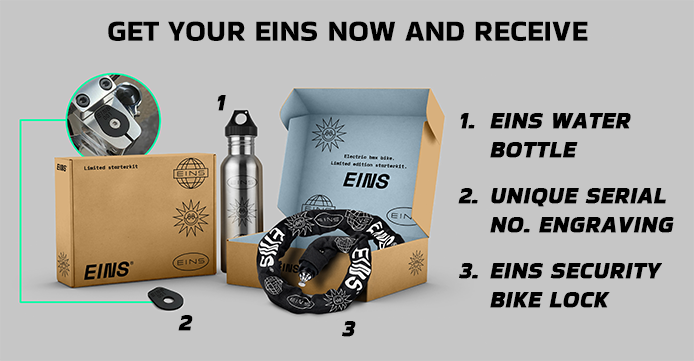 Click on the image to earn 10% of contributions from your own referral link: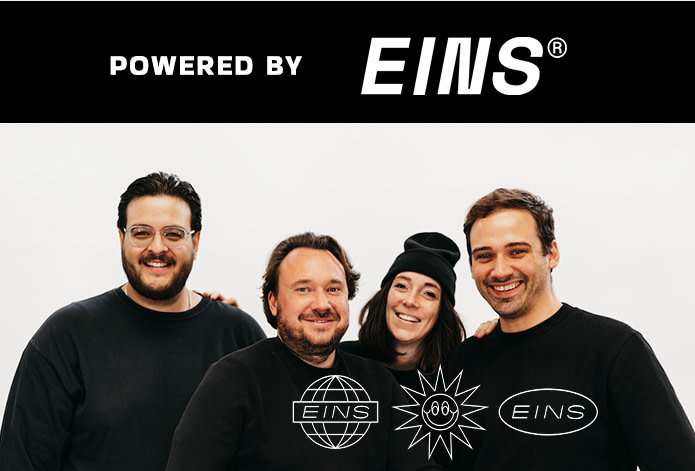 The EINS Electric Bike team have years of shared work experience on multiple engagements, and our talent hold the perfect combination of skills to turn big dreams into reality. The turbo project started in 2019, and it took two years and endless iterations to finalize the present design and functionality. Through experience, we understood the complexity of the highly fragmented hardware-prototyping process, and we're excited to finally ship EINS Electric Bikes out to its first riders after taking our time to get it just right.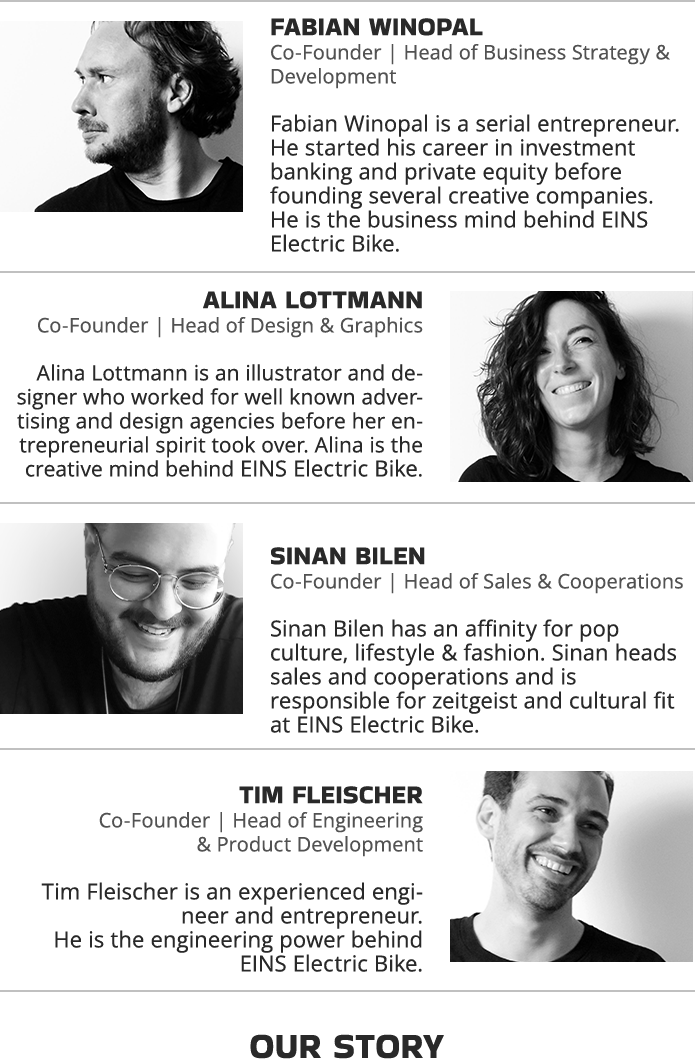 The idea for EINS Electric Bike came while discussing the cultural impact of BMX bicycles and how great an electrified BMX would be as an urban cruiser.Undoubtedly BMX have quite some drawbacks, the standing riding position, the inefficiency of small wheels, and the basic fact, that most people past their teens and early twenties simply look stupid riding the city on a BMX…Nevertheless, the basic idea really resonated, so we started to design a 24" cruiser bike, added a motor, hid the battery in the saddle and created a bike that cites the original classic design of BMX origins while being timeless and modern at the same time. ‍
EINS is an electric bike, that finally meets the requirements of fashion and lifestyle minded people. With turboesque acceleration and superior nimbleness it's also an absolute blast to ride. Simply said it's BMX FEELING – Electric SPEED. Last but not least, the bike is proper german engineering, with premium bike parts. Our dream is to build the ultimate bike and accessories to navigate cities worldwide. One day we'd be thrilled to conquer cities worldwide and see the bike on the streets of big metropoles like Tokyo, London, New York, Paris, Hong Kong, LA.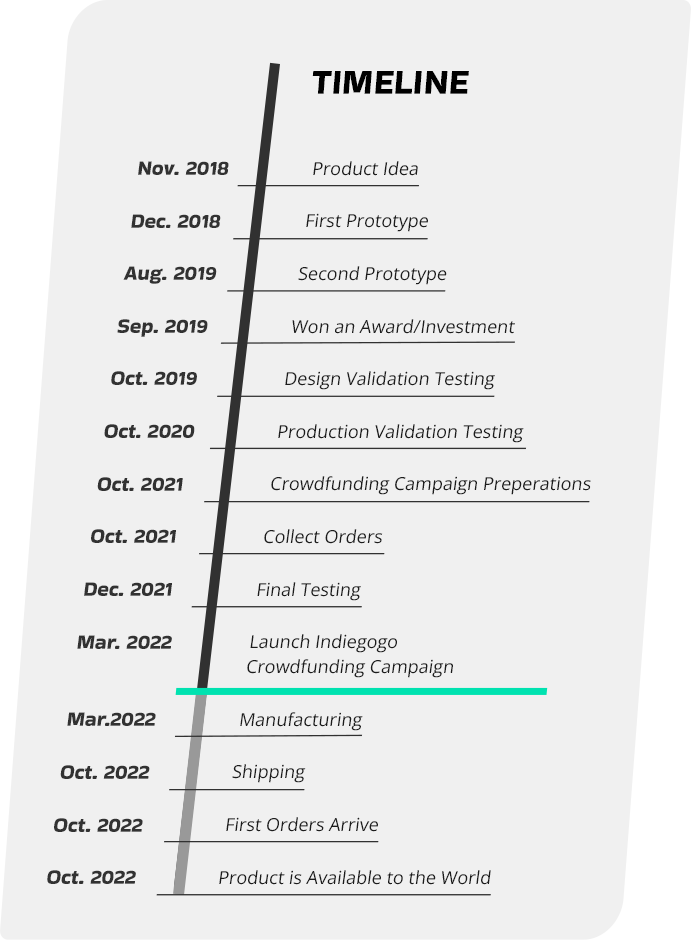 EINS Electric Bike have been tested and proven. We have been working on perfecting the BMX electric bike that we are confident you will love. Check out our story on how it all started;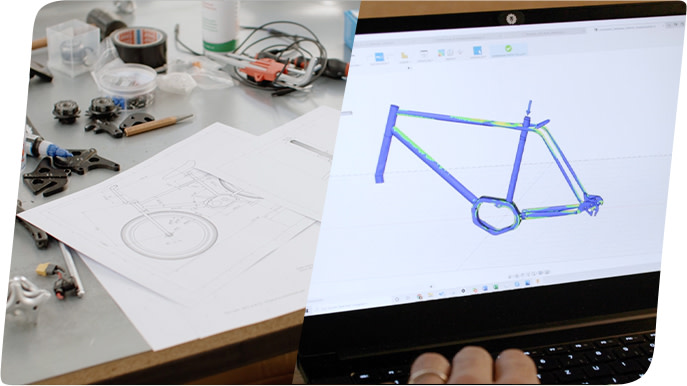 We are able to ship to the globally. VAT and GST not included. Please see reward for details on the shipping cost that applies to you.

We plan to ship starting in October 2022 latest. We will keep you up to date on our progress and the expected delivery date of your order.
*Actual ship dates may vary. We will keep you notified of your product ship date.

Our goal is to produce the best BMX inspired e-bike to conquer cities worldwide. By backing now, you'll get to own one of the very first products of the line for best price possible. This a strictly limited offer as reward to those who support our goal and product. In addition all supporters get to join the Turbo-Gang and will receive early access and special discounts on future products and accessories.

Rainfactory is a multiple-award-winning crowdfunding marketing agency that operates as a marketing department for growing brands. Rainfactory's experienced team & data-driven, battle-tested approach ensure long-term market dominance for eCommerce start-ups.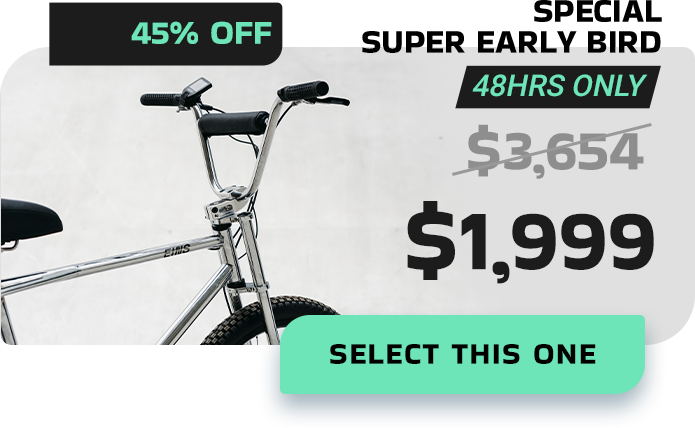 Let the EINS Electric Bike team help you answer questions for you. Head here to start chatting: http://eins.bike/chat