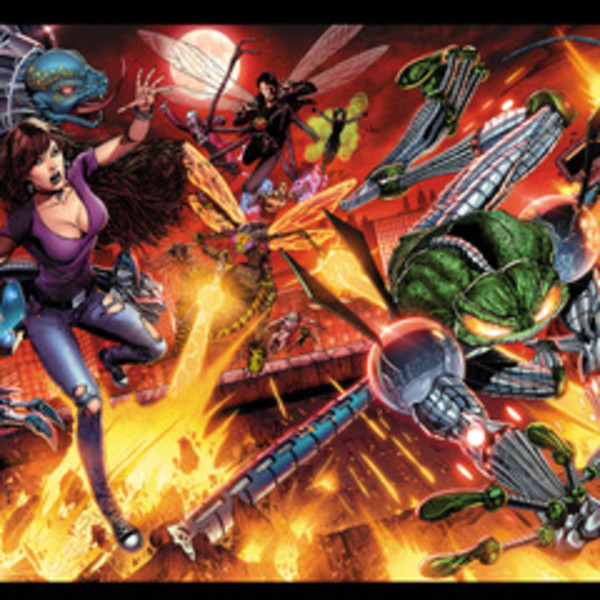 Ethan Van Sciver's CYBERFROG: WARTS AND ALL
$243,167
raised out of
$500
Concept
The Complete 90's CyberFrog HARDCOVER Omnibus collection!
Story
Hello IndieGoGo Backers!
The MASSIVE crowdfunding success of CYBERFROG: BLOODHONEY and CYBERFROG 2: REKT PLANET have lead to curiosity about the early issues of CYBERFROG that I wrote and drew from 1993-1998!  Those books are scarce, and when you can find them, they're usually very expensive!
I've taken the two earliest comics, colored them and re-lettered them, and released them to much success with CYBERFROG: UNFROGETTABLE TALES, but fans have called for a complete, exhaustive collection.  And I listen to fans!
This campaign features a hardcover collection of EVERY CyberFrog project from those early years, unaltered, unimproved…just as they were originally presented, but in a much nicer format.  That means the issues that were originally in black and white will stay in black and white, and the issues that were in color, will be represented in their original color!
  The book contains:
Hall of Heroes CYBERFROG #1 and #2, plus Hall of Heroes Presents #0, CYBERFROG #1-4, CYBERFROG: RESERVOIR FROG #1-2, CYBERFROG #0, SALAMANDROID ZINE, CYBERFROG vs. CREED, AMPHIBIONIX #1-2, and every short story, interview, pin up, variant cover…we're even putting the house advertisements in here!  It's going to be as complete as we can possibly make it!  Plus, I've done a new wraparound cover for it, to make it as presentable as possible!
And because the writing and drawing work was already finished 25 years ago, I don't have to pay myself to do it!  And that means we can offer you this beautiful tome for $30.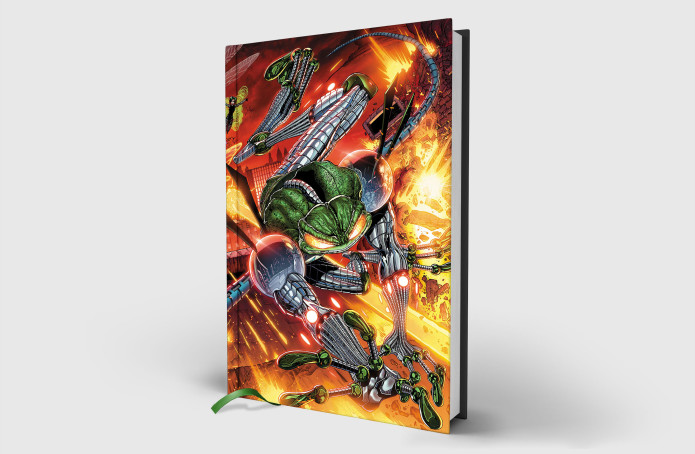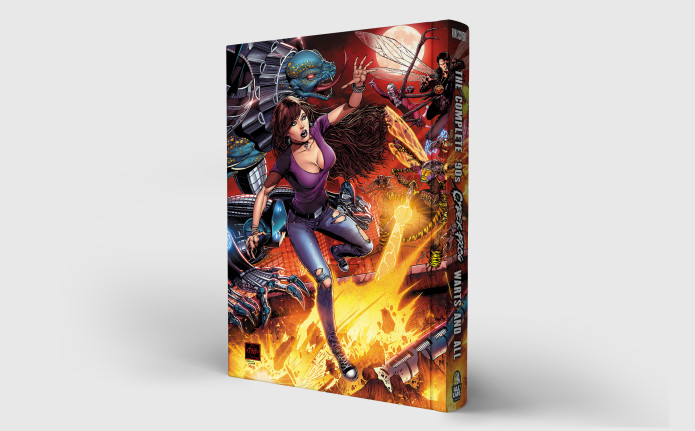 JUNIOR EXECUTIVE EDITION!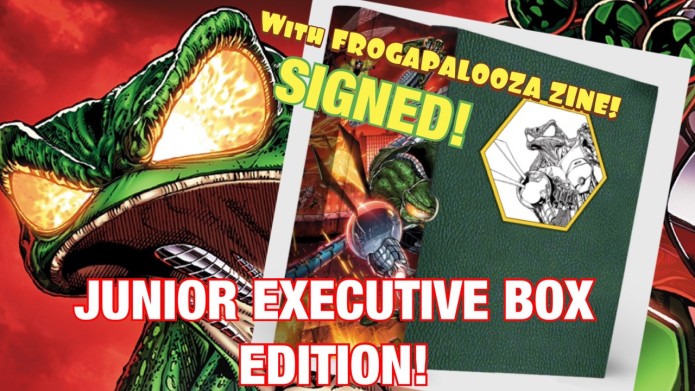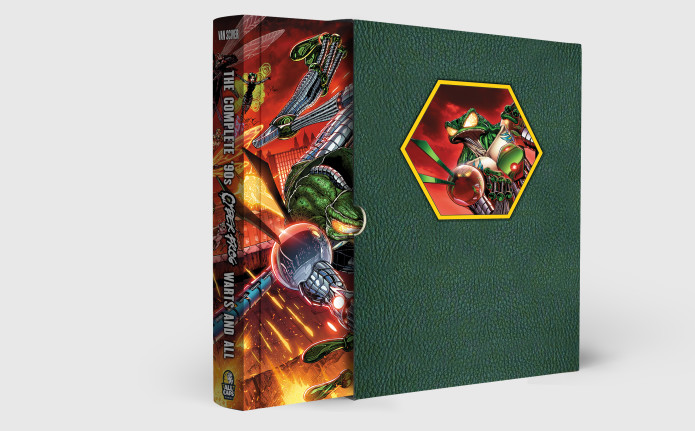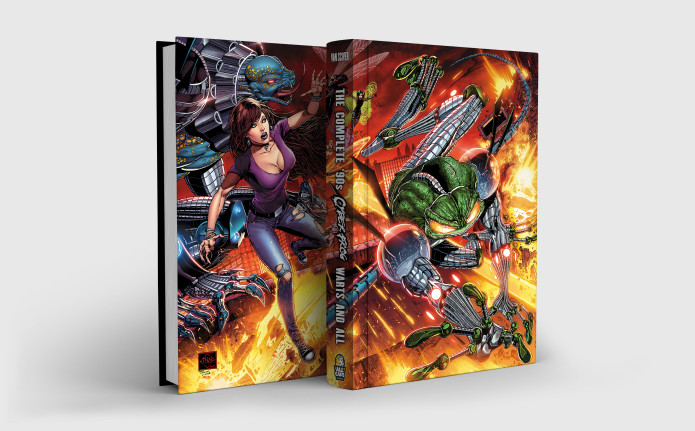 We're also offering the WARTS AND ALL hardcover with an exclusive "Frog Skin" slipcase, autographed by me, Ethan Van Sciver.
Warts and All Compendium – Executive Edition
Same contents and specifications will be the same as the "standard edition" with the following new
features:
Unique 4C dust jacket with foil stamped logo
 Textured faux "frog skin" paper over board slip case with foil stamped logo and 4C printed
die cut on-lay 4" W x 5.5" H
 Gold foil page edging
 Green satin ribbon marker
and including a brand new collection of all of the CYBERFROG material that we could get our hands on that pre-dates the first published issue!
And that's called…  
CYBERFROG: FROGAPALOOZA ZINE '93-94
A bonus magazine that will offer a deep-dive look into the creation of CyberFrog and his earliest comics!  This 60+ page magazine features entirely never before published art, and will definitely amuse and delight Frog fans!  An exclusive bonus with the JUNIOR EXECUTIVE and EXECUTIVE Tiers!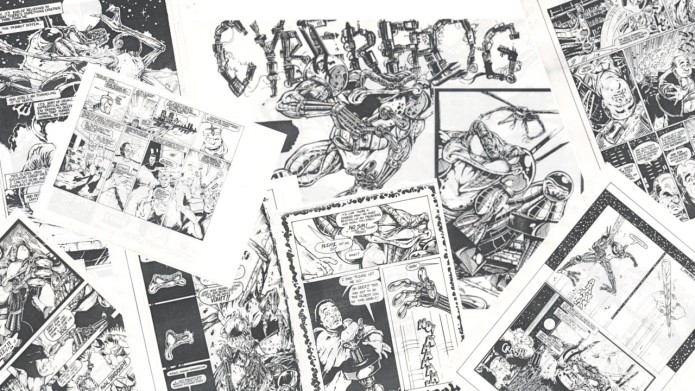 EXECUTIVE BOX EDITION!
Limited to 500, this is your SUBSCRIPTION to the campaign!  You'll receive the WARTS AND ALL HARDCOVER in the FROGSKIN SLIPCASE, plus one of everything (EXCEPT HATS OR HOODIES) that's offered here!  You'll receive one of everything that may be added to the campaign later!  You'll also receive the exclusive metal CYBERFROG figurine! If there's a new perk added to the campaign, YOU'RE ALREADY GETTING IT!  It'll be in your box!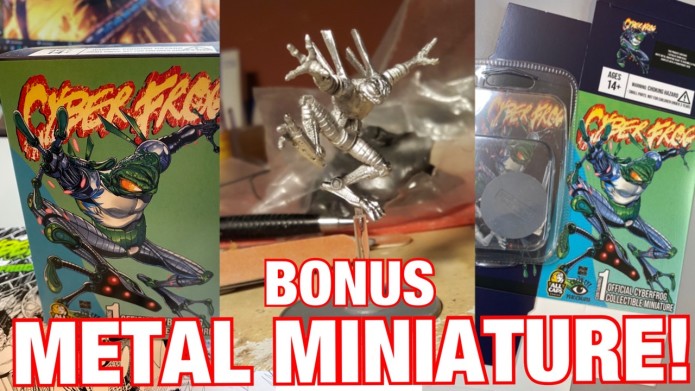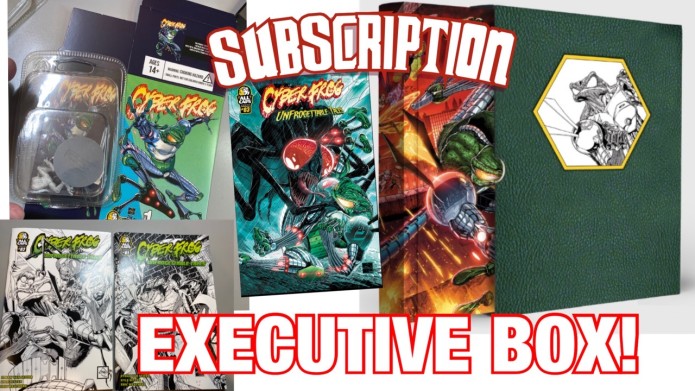 CYBERFROG APPAREL!!  At last!
Because so many people demanded it, we've gotten one of the best clothing designers (these guys do merch for Coca-Cola and lots of other big brands!) to design our baseball caps and beanies, as well as an absolutely beautiful hoodie!  I can't say enough about the quality of these items…they're truly the best of the best!  The hoodie is soft, and exquisitely detailed from the lining to the silver CyberFrog image on the back!  You'll wear it everywhere!  Sizes from X-Small to 3-XL, we'll be able to fit almost everyone!  Choose your size at checkout!
ALSO: To save money on shipping, back ONE apparel item and then ADD ON as many more hats as you'd like at Check Out for NO ADDITIONAL SHIPPING CHARGE!  (this doesn't apply to the hoodies…they're bulky!)
And we've got 6 choices for hats!  Check these out!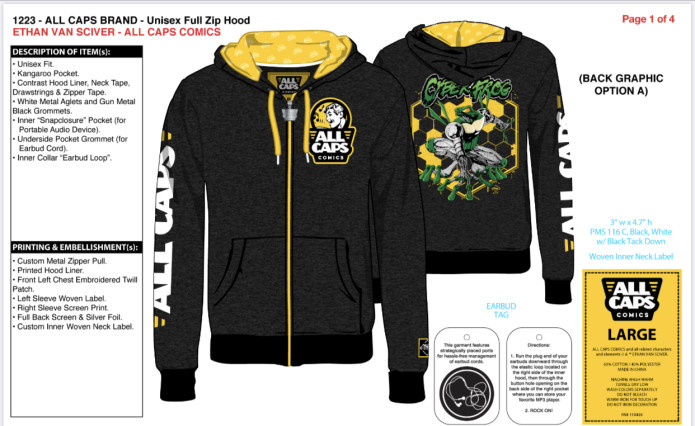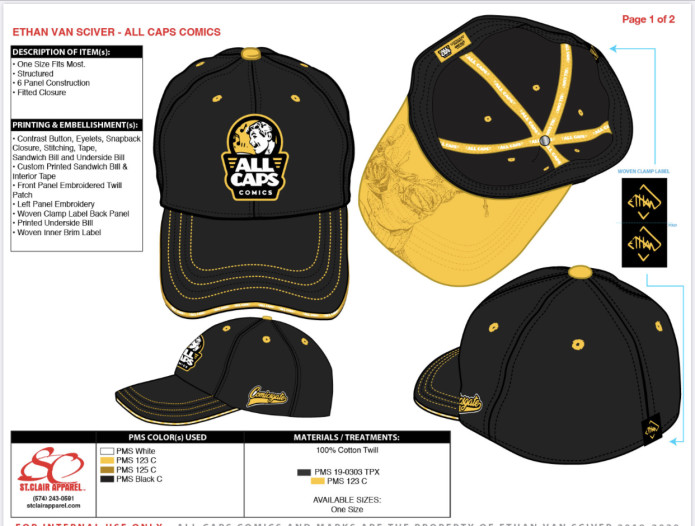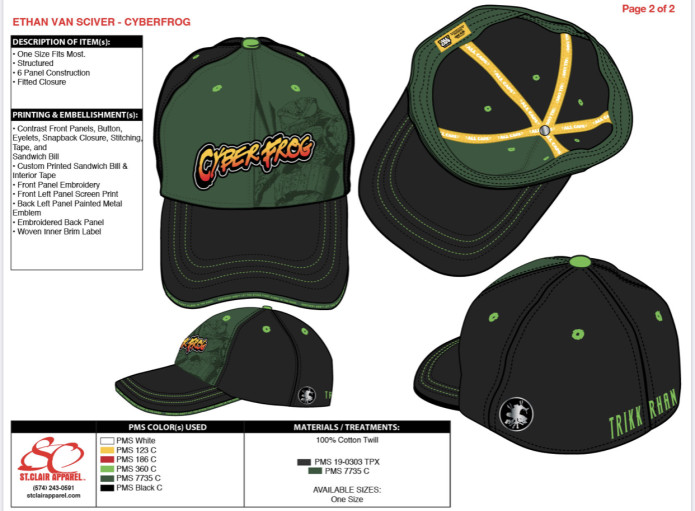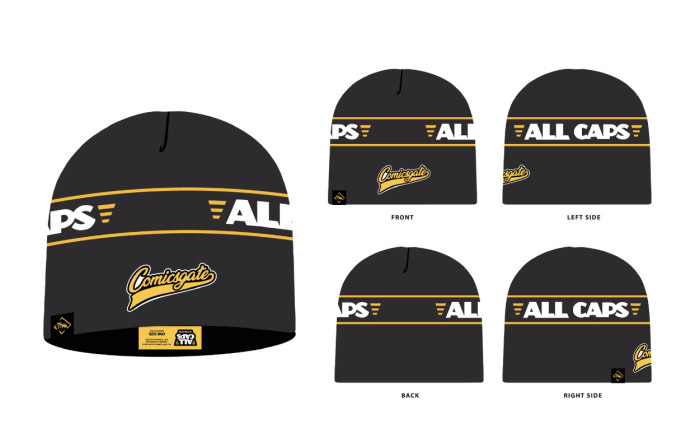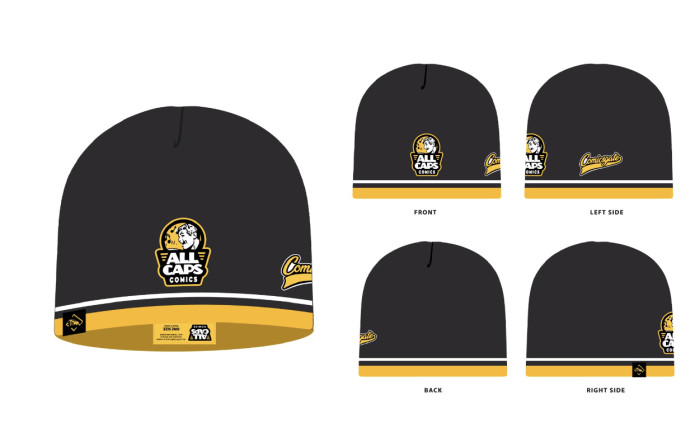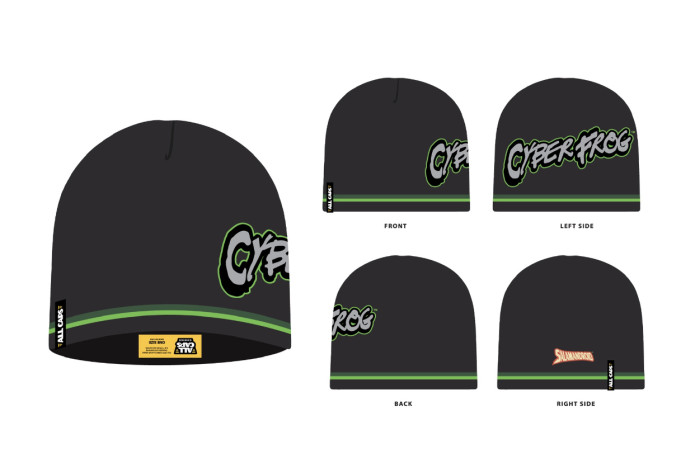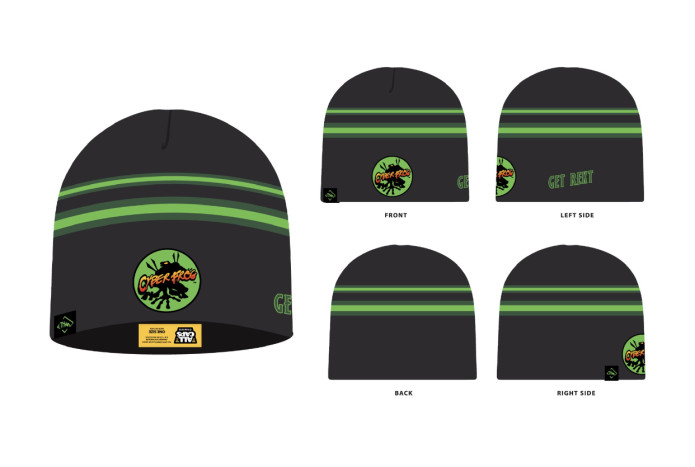 Lots more stuff is coming!  
STRETCH GOALS to be announced on Day Two!
Thank you everyone!  Let's get this Frog jumpin'!