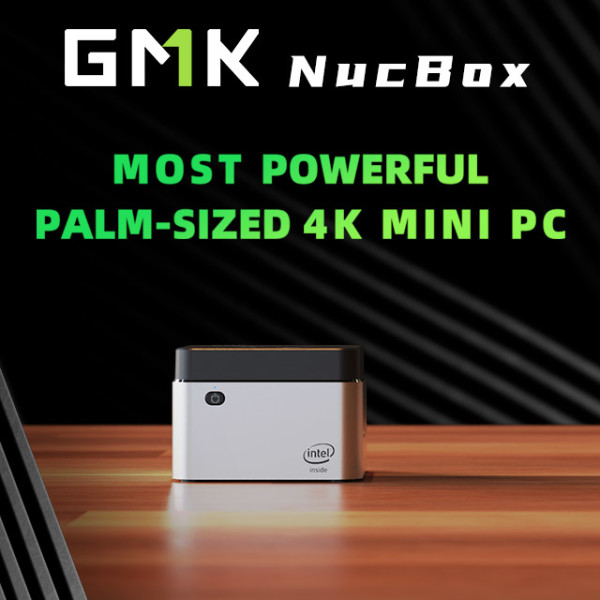 GMK NucBox – Most Powerful Palm-Sized 4K Mini PC
$679,685
raised out of
$77,499
Concept
Palm-size & Lightweight | Intel 4-Core CPU | 8GB + Up to 512GB | Flexible I/O Ports | 4K UHD Output
Story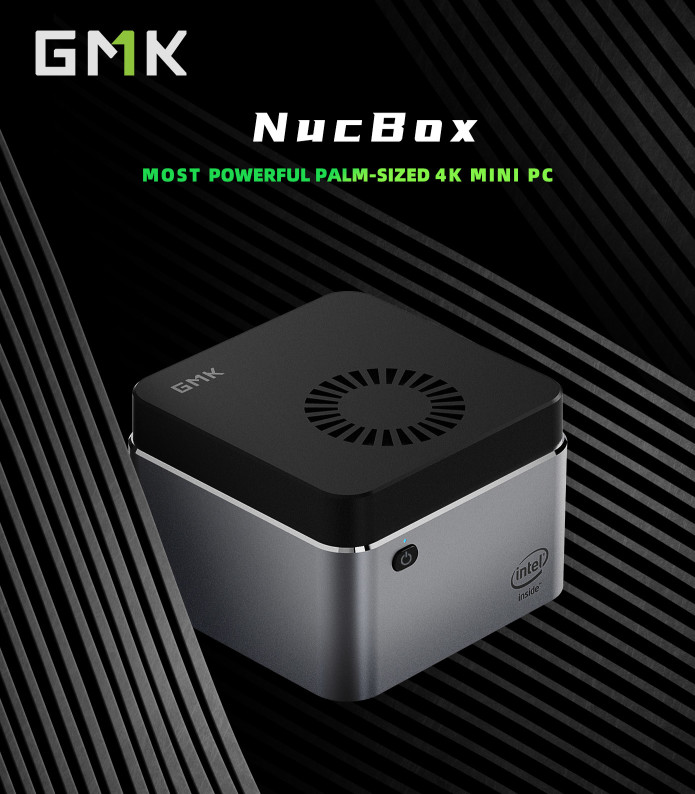 GMK NucBox is an ultra-small high-performance mini PC that's designed for on-the-go productivity and 4K entertainment. Adopting the powerful Intel® 4-core processor and world's smallest design, we believe that it will be the best replacement for your clunky traditional PC.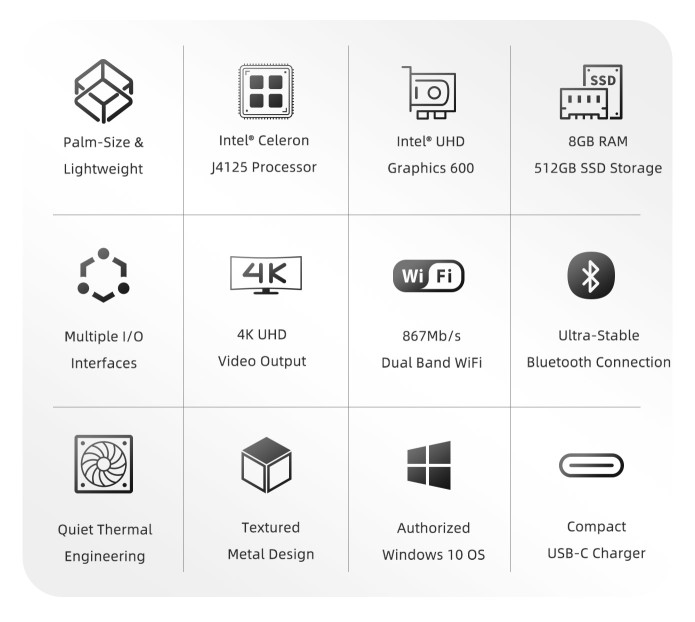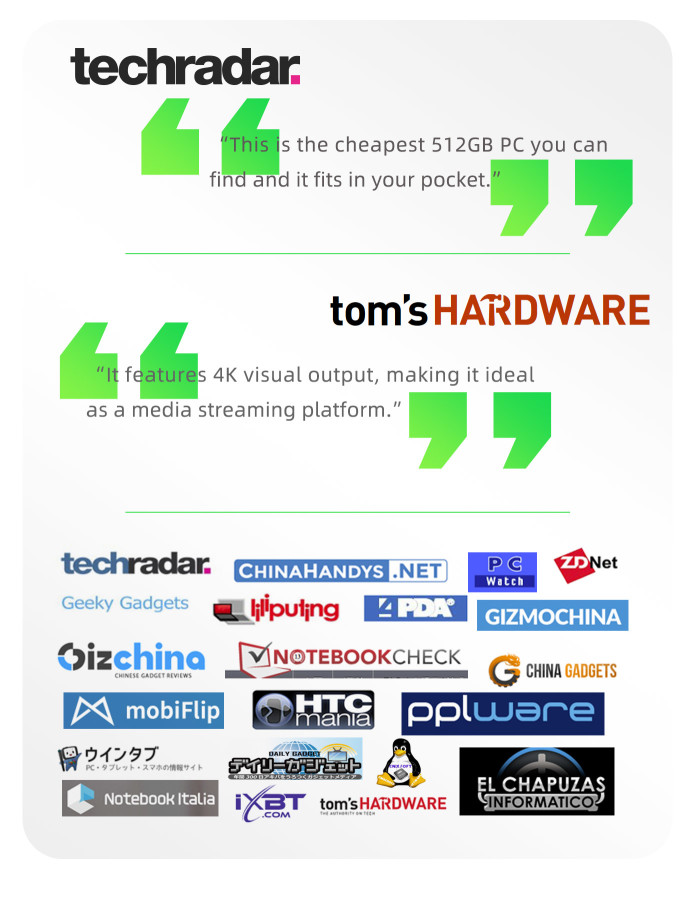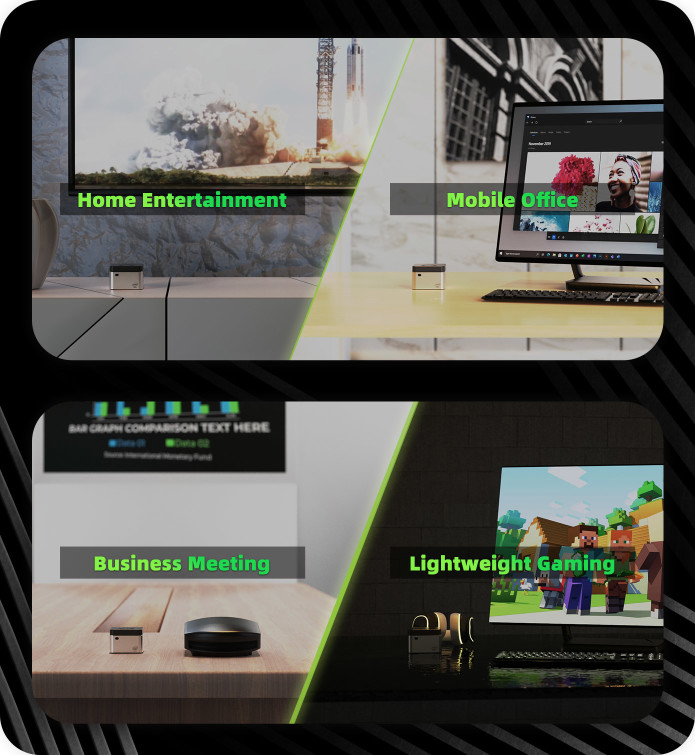 Ultra-Compact, Lightweight & Portable
GMK NucBox owns the evolutionary world's smallest and lighweight body. We've shaved every unneeded millimeter to create an industry-leading level compact chassic that's only 2.4×2.4 inch, which is small enough to fit into any pocket or handbag  to carry around anywhere. Engineered with textured metal CNC process, it looks extremely sturdy and more luxurious.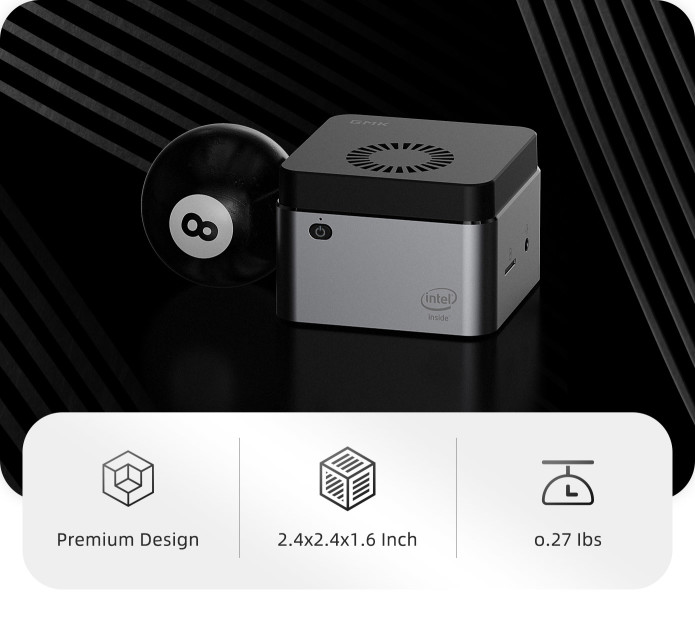 High-End & Newest Intel® 4-Core Processor
Featured a high-performance Intel® Celeron® J4125 CPU which has 4-core 4-thread up to 2.7GHz frequency and the latest Intel® UHD Graphics 600, it will definitely bring your computing ability to the next level. The powerful performance allows you to freely enjoy unparalleled fluency and unbelievable quick response speed on GMK NucBox.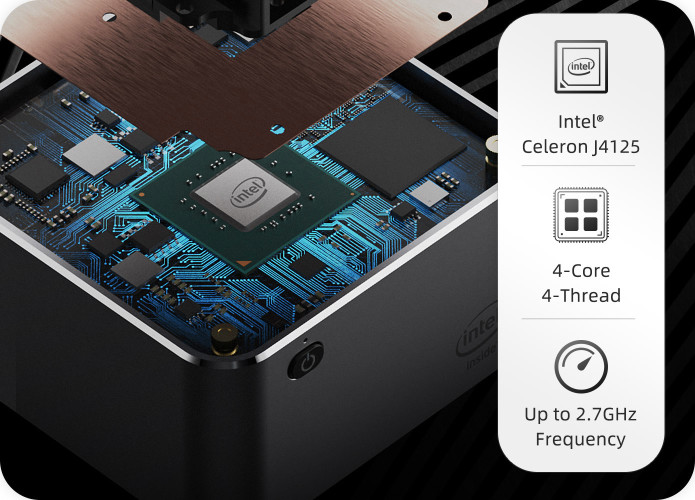 Through our a series of intense testing, the GMK NucBox can run most of mainstream lightweight games smoothly at a very high frame rate.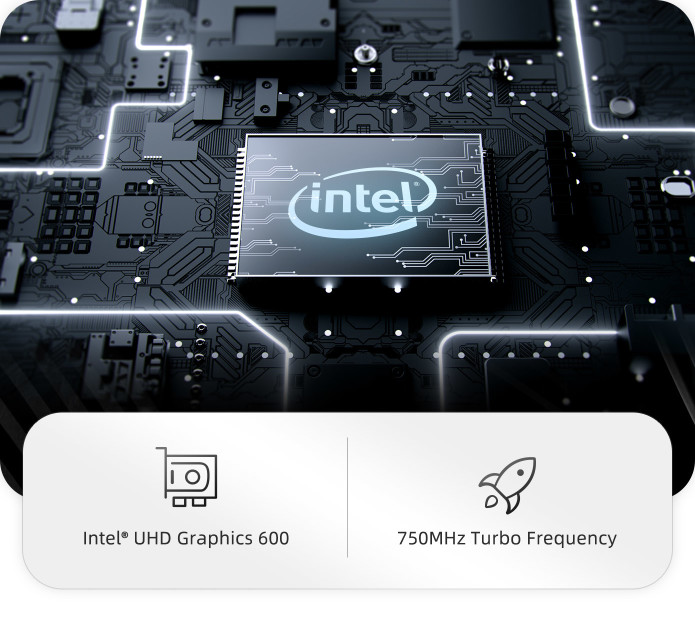 Advanced 4K UHD Video Playback
Backed up by the cutting-edge Intel Graphic, GMK NucBox works greatly for some complex graphics processing or graphics-hungry software. With up to 4K@60Hz playback capabilities and support H.264, H.265/HEVC, VP-9 video encoding and decoding, it brings you the most fantastic entertainment experience like movies and TV shows.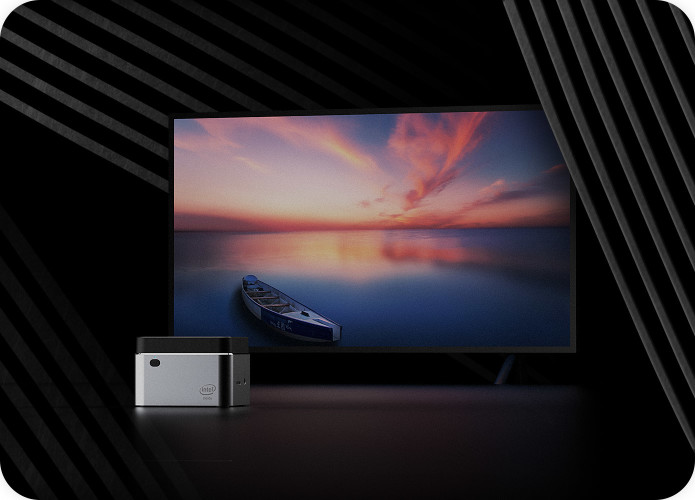 8GB + 512GB SSD High-Speed Storage
Its 8GB LPDDR4 high-bandwith memory offers seamless multitasking and lag-free switching between lots of resource hungry software. While 128GB/256GB/512GB SSD high-speed storage options enables to boot up your computer and launch apps in blazing fast times.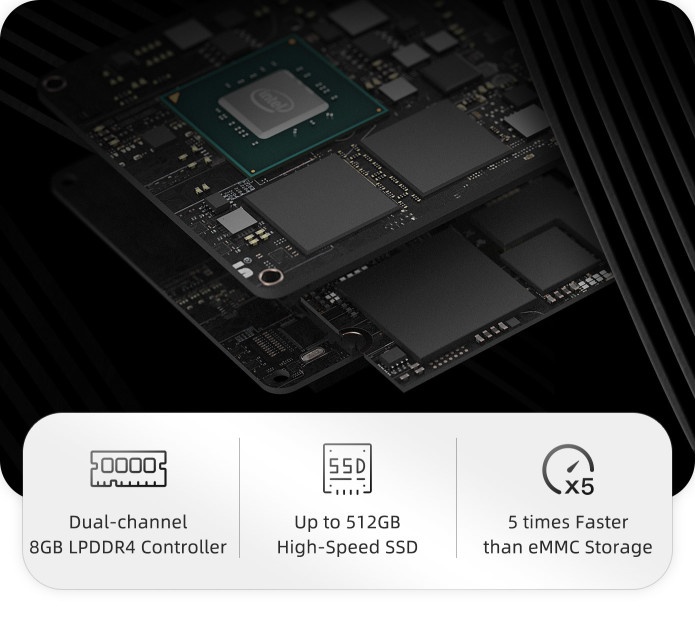 Multitude of Useful I/O Interfaces
Designed with multiple input/output connection interfaces including 2 USB-A, 1  USB-C and 1 HDMI v2.0, this super-compact GMK NucBox will furnish you with all kinds of interfaces for different types of peripherals – without being confined to the space inside the enclosure.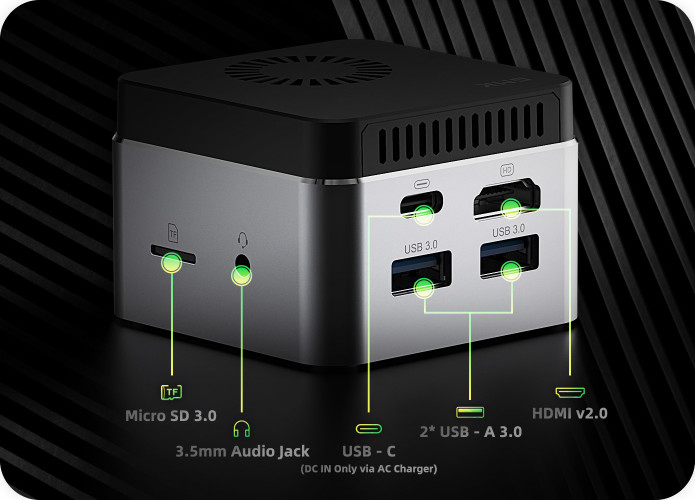 867 Mb/s Intel® 2×2 Wireless-AC
Thanks to Intel Wi-Fi card, the GMK NucBox provides you super-fast and stable wireless internet connection anywhere, anytime. With 2.4GHz/5GHz dual-band 2×2 AC Wi-Fi, it can reach up to 867 Mb/s wireless transfer speed, which is 2 time faster than some devices using 1×1 AC (only 433Mb/s).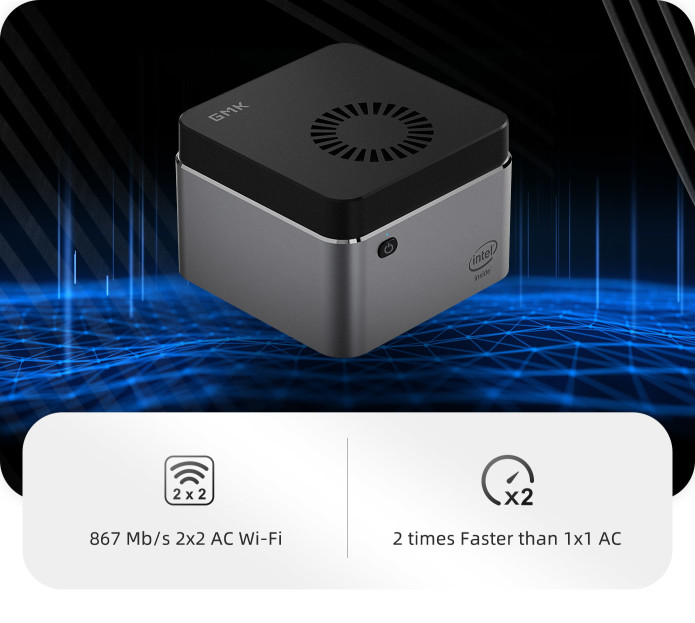 And, the built-in Bluetooth lets you pair GMK NucBox with all kinds of Bluetooth-enabled peripherals, such as: mouse, keyboard, speaker and so on.
Whisper Quiet Thermal Engineering
In addition to adopting the just 10W low power consumption design, our engineers also create a customized 90mm cooling fan to keep the crucial components's temperature down. Besides that, it will be astonishingly quiet, noise is controlled within just 19db based the lab testing. Just enjoy peak performance in a more quiet environment!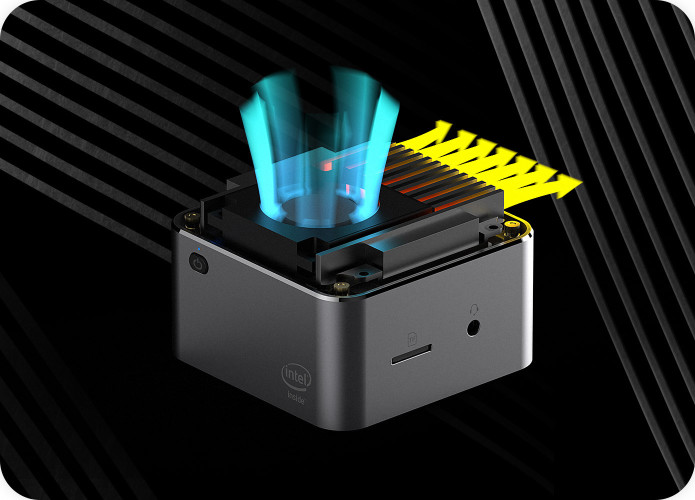 Windows 10, Linux and More OS
GMK NucBox comes pre-installed with Microsoft licensed Windows 10 OS, which is the most powerful and productivity-friendly operating system, Moreover, we also give you the options to install other operating systems like Linux and Ubuntu.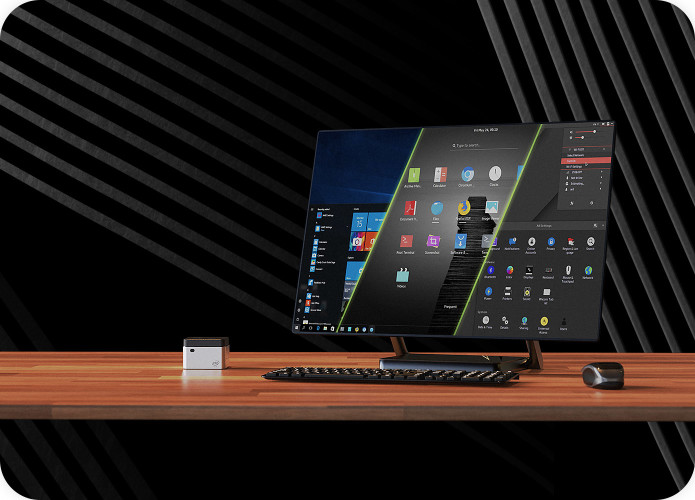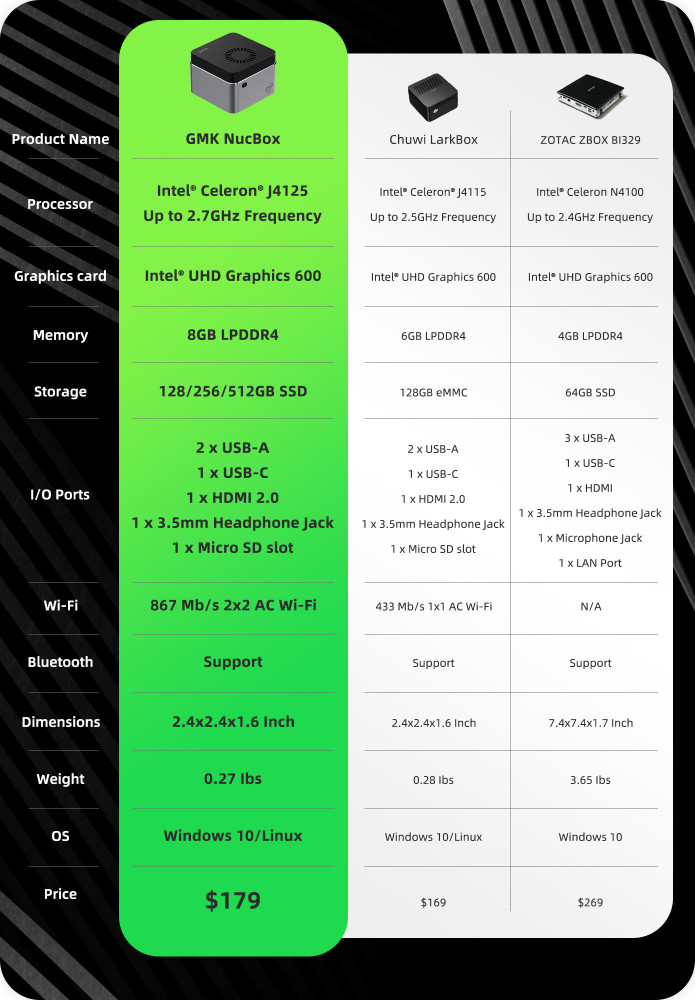 If you like the GMK NucBox, please help us spread the word about it by sharing the campaign with your friends and family!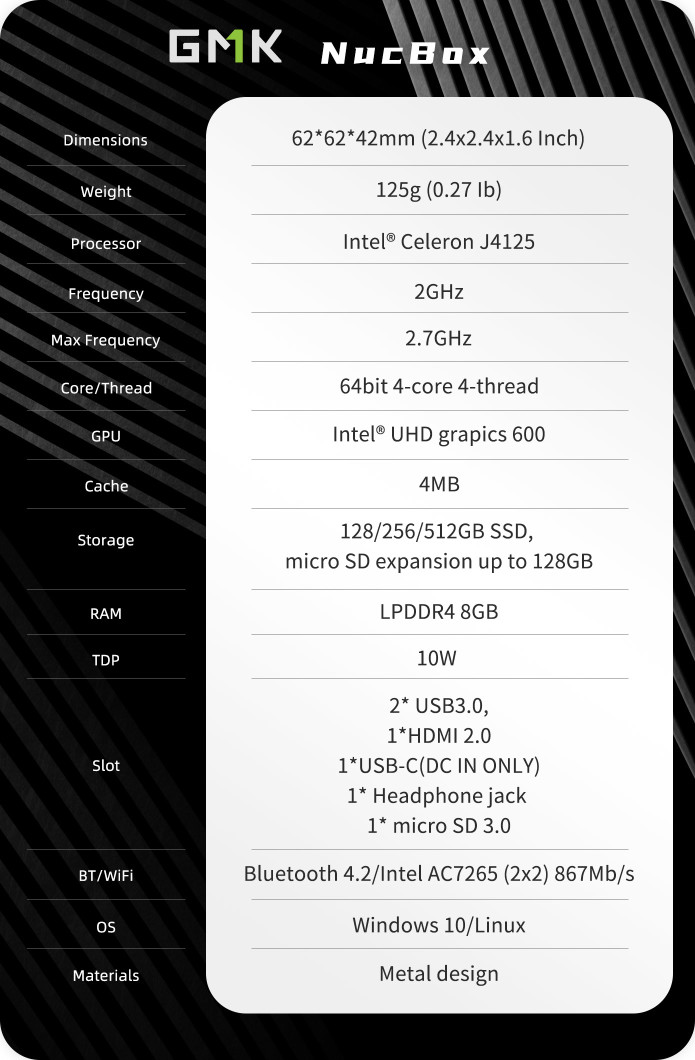 Meet the GMK 4K Portable Monitor
In order to bring you the most perfect on-the-go productivity and entertainment experience, we've provided our latest 4K(3840*2160) portable monitor together with GMK NucBox. Packed an advanced 13.3 inch 4K super high-resolution display, it is not only a good partner for  NucBox, but also suitable for laptop, smartphone, PS4, and so on.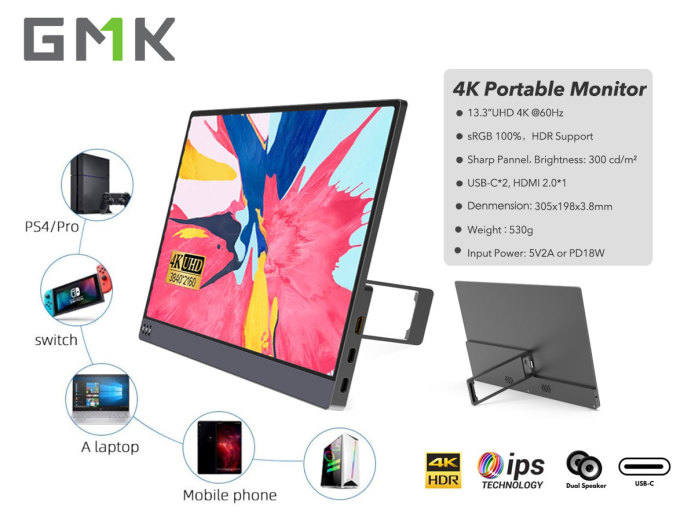 Portable Monitor Package Content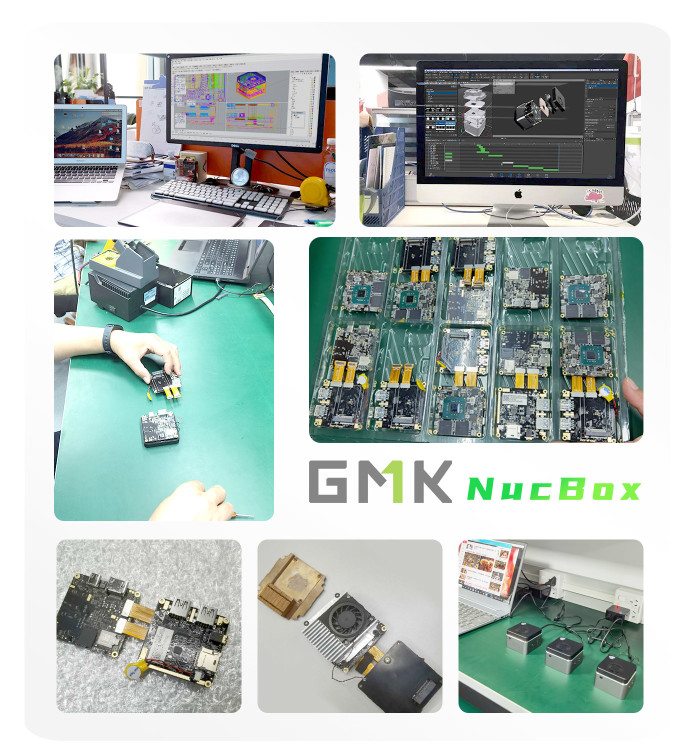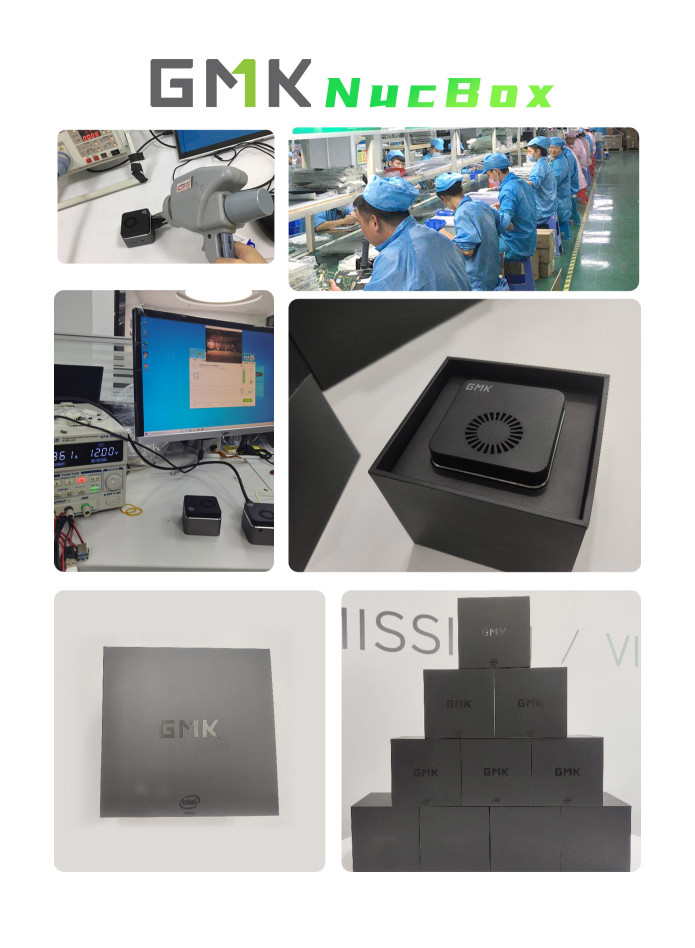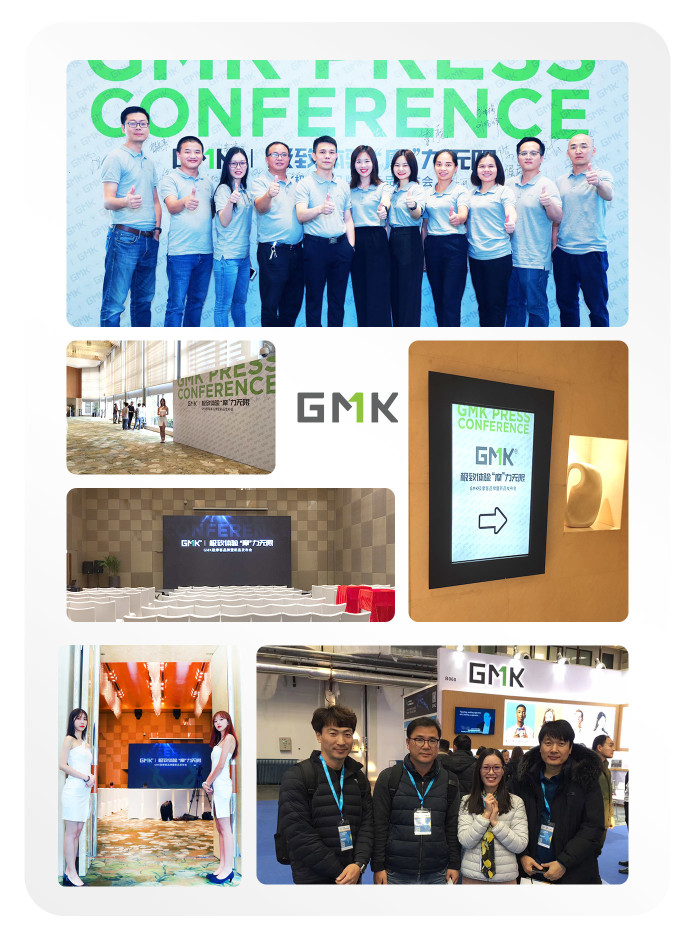 GMK was founded in June 2019, all of the core team members have rich industry experience and a strong R&D and production background and pretty firm solid connection with the supply chain in digital consumer eletronics. It was their vast shared experience, nearly 20 years from their former career, that brought them together.
And in a year's time, GMK mini PC – the NucBox, was created in a new form, a new level. The initial purpose of this product is to offer ultimate ease of use with its ultra-small form factor and lightweight design.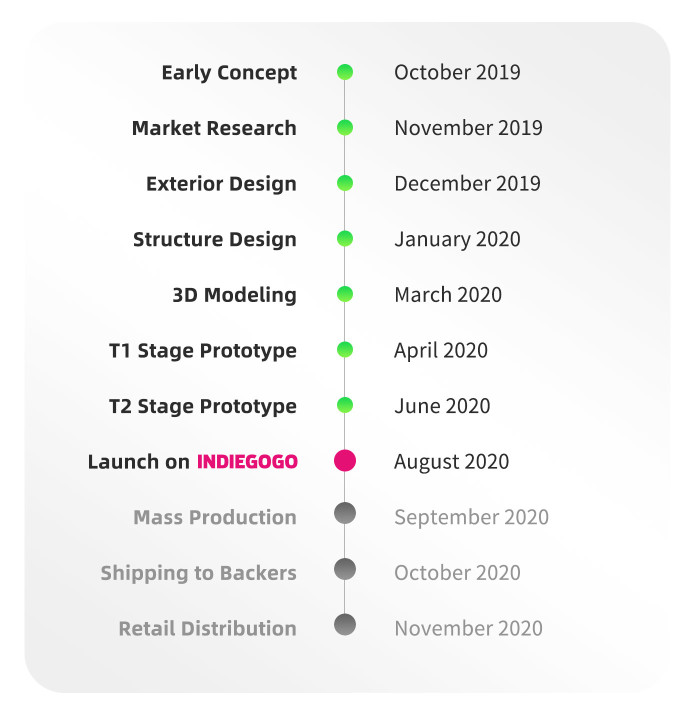 With extensive industry experience and our powerful supply chain, we are very confident that we can minimize almost all the risks and challenges about this project, to all the backers. At present, we have finished the T2 prototype of GMK NucBox, and we have already finalized a successful round of pre-production, the hardware is already fully verified in production.
The reason we are crowdfunding here is to allow us to raise the huge funds for research & development and making sure we can get the best price for the best components on the market. We promise that all the funds we raised here will be used for GMK NucBox project. With your great support and our continuous efforts, we believe that we will be able to deliver GMK NucBox to all backers on time.