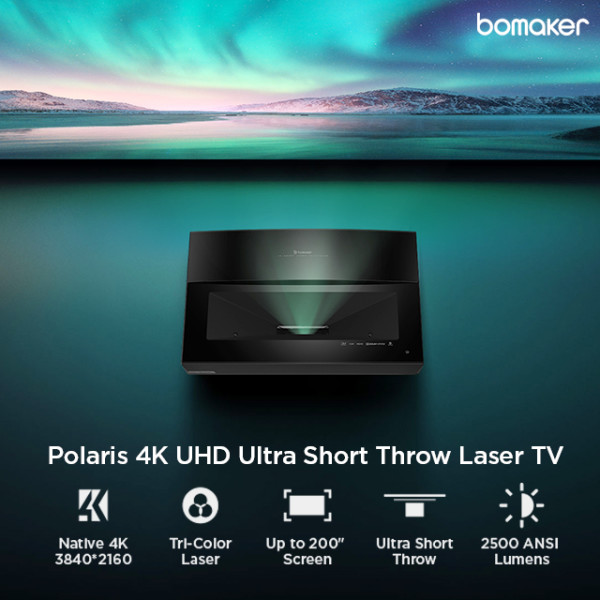 Polaris 4K UHD Ultra Short Throw Laser TV
$76,403
raised out of
$10,000
Concept
Full Color Laser | 4KUHD | 2500 ANSI Lumens |Project up to 200″ Screen | 30000h of Use | Low Noise
Story
The Bomaker Polaris 4K Laser TV is an ultra-short-throw laser projector that produces 4K native resolution, using full color laser technology that delivers stunning imagery and an immersive viewing experience. The experience is heightened by highlighted by 2500 ANSI lumens of brightness, 2000:1 contrast ratio, BT.2020 wide color gamut and HDR 10 support. Every scene comes alive with fine details, realistic colors, and deep blacks.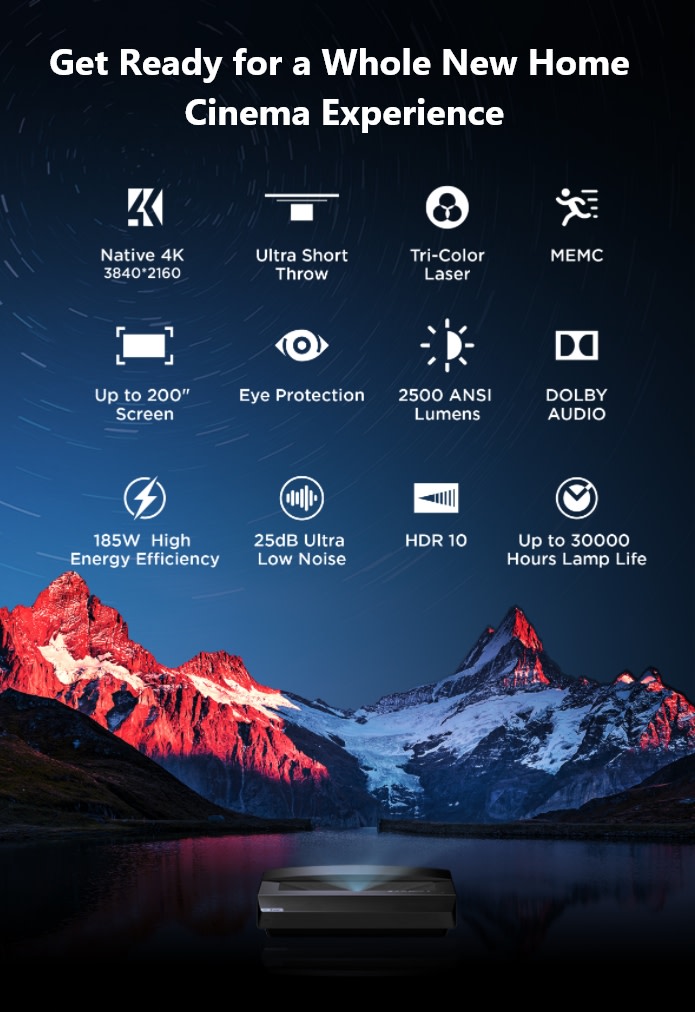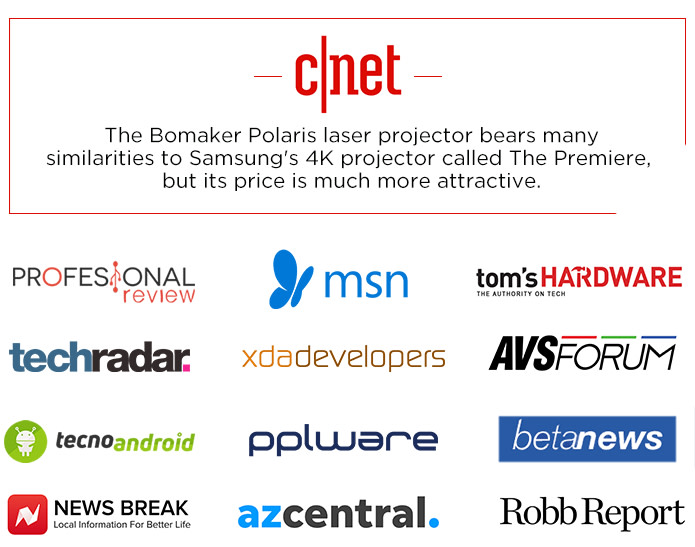 Tri-Color laser technology allows Polaris to blend different proportions of red, green and blue light from 3 individually calibrated light sources. This covers 193% NTSC and is able to express vivid pictures with precise color accuracy and incredible contrast. The result is significantly more impressive than conventional projectors that make use of DLP, laser and dual laser technology.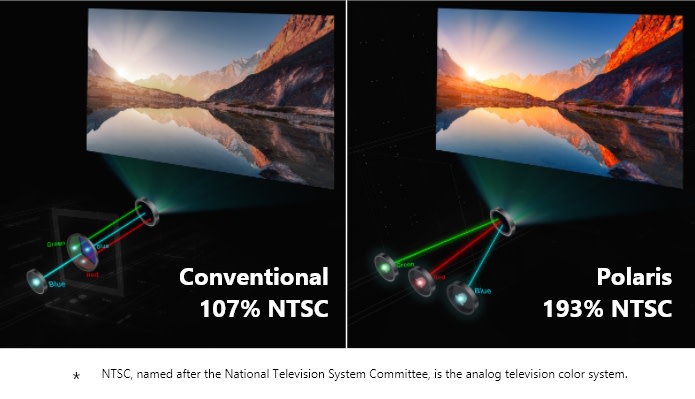 With an incredible 8.3 million pixels (3840 x 2160) and equipped with high-end Ricoh lenses, the Polaris 4K laser TV delivers staggeringly crisp images with optimized colors and four times the number of pixels compared to standard HD. The projected screen size can range between 100 inches and a massive 200 inches.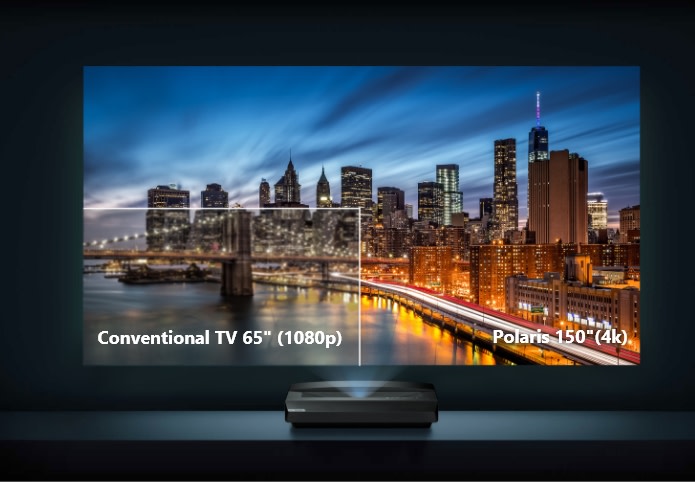 The Bomaker Polaris 4K Laser TV can be positioned at the center-point of a room just like a TV and project a display up to 200″ at an ultra-short distance of just 31 inches to the display surface, or 100″ from just 10 inches away. Because the projector can be placed so close to a wall, shadows won't obstruct the screen and you'll always get a clear view no matter where you sit.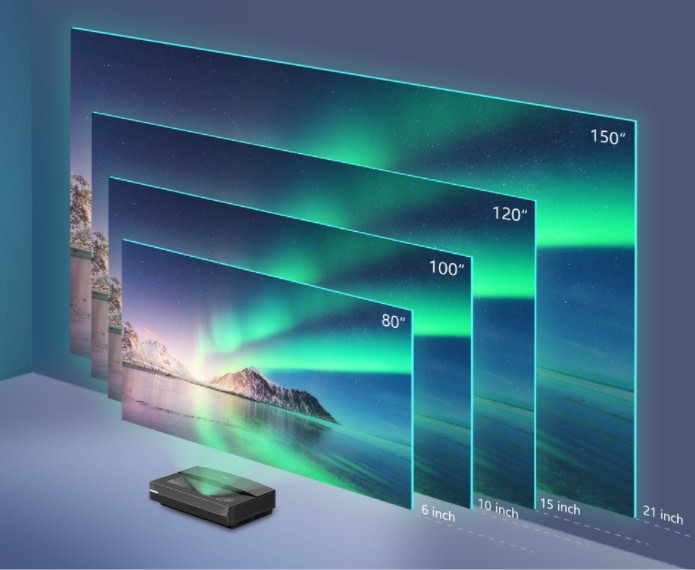 Bomaker Polaris 4K offers peak brightness of 2500 ANSI lumens, which can effectively restrain the influence of living room ceiling lights or ambient light. This guarantees unmatched brightness and clarity even in well-lit rooms.

Equipped with MEMC motion compensation technology: Polaris 4K intelligently creates and inserts extra frames into the original footage by calculating the minute differences between existing frames. This increases the frame rate and produces silky-smooth action no matter what you're watching. 

This kind of laser projector works by reflecting the light indirectly off a flat surface, rather than beaming the light directly into your eyes like a normal TV. This means it's far less straining on the eyes during prolonged viewing.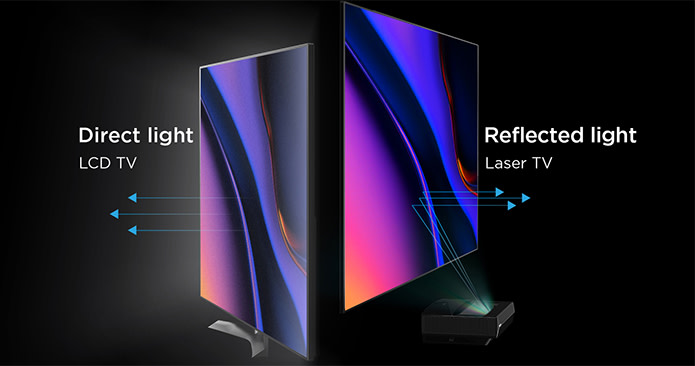 Polaris 4K has the ability to sense the distance of objects, and built-in sensors automatically reduce the brightness when it detects people are very near.

With built-in hi-fi quality speakers and Dolby DTS technologies, you're fully immersed in 3-dimensional audio that envelops you with pinpoint precision. Whether a jet zooms overhead or a torrential downpour erupts, the true-to-life sound makes you feel like you're inside the action.

With a built-in 3GB of RAM, 32GB internal storage, and a Mstar 6A-838 1.7GHz CPU, the Polaris 4K Laser TV offers a completely smooth experience even at the highest resolution.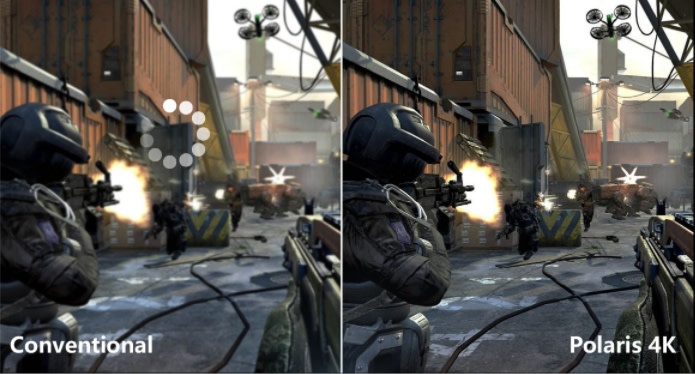 Using the latest High Dynamic Range (HDR 10) display technology, Polaris is able to deliver brighter whites and black levels. Bright scenes appear crisp and clear, while dark scenes remain detailed with deep blacks.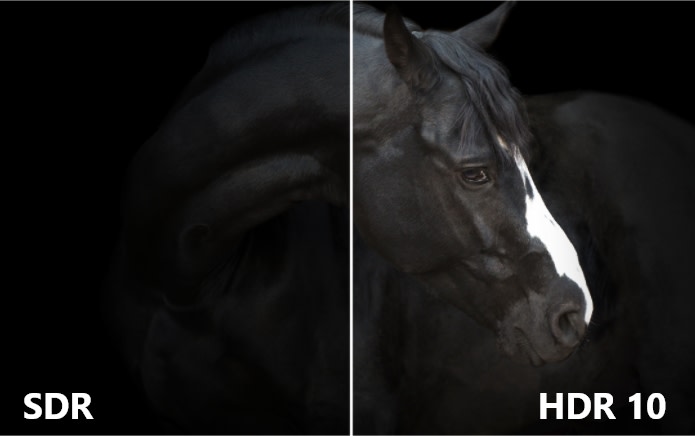 Polaris 4K laser TV runs at just 185W, the lowest power consumption among comparable products and around 45% lower than conventional projectors. When you consider that over 1 million projectors are manufactured and sold every year, this technology has the potential to save huge amounts of energy.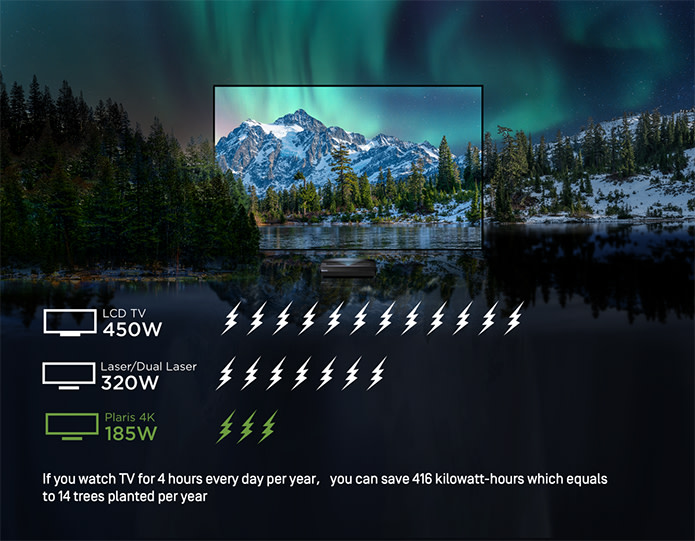 You'll forget that the projector is even in the room due to the advanced air discharge system. Bomaker's whisper-quiet fan emits only 25dB during show time, meaning atmospheric quiet scenes retain their eerie silence without distraction.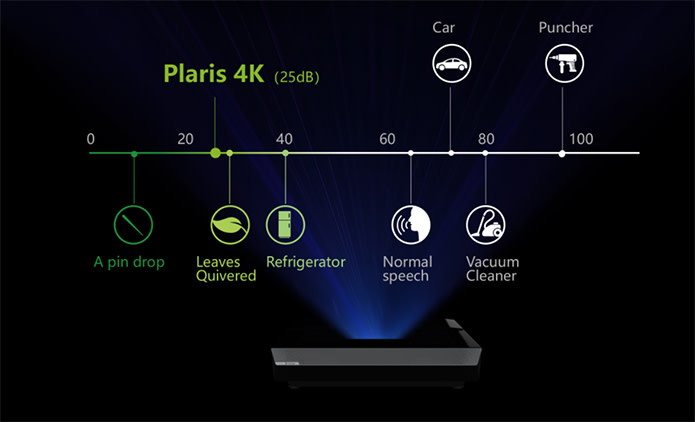 With longer lasting laser light source technology, Polaris delivers outstanding brightness and up to 30,000 hours of playback, maintaining stunning image and color quality throughout the lifespan. This is up to 10 times longer than a regular UHP lamp, so you can enjoy at least 15,000 movies.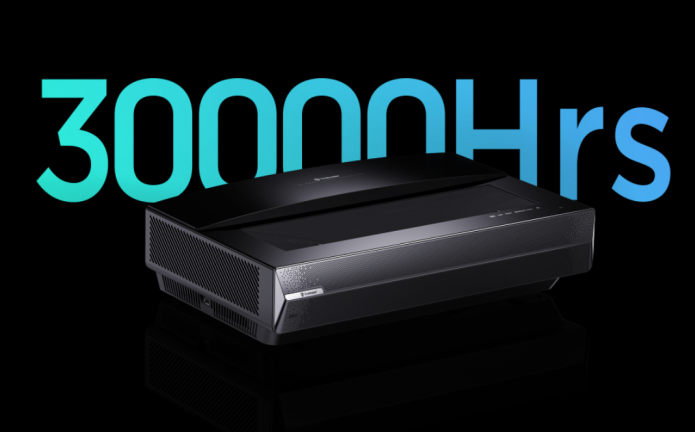 The wireless mirroring uses Miracast® to project content from your mobile device onto a large screen. You can easily access all of your games, photos, videos and other applications on the big screen straight from your smartphone. It can also be paired with Bluetooth-enabled audio products, and supports many other common connectivity options. All you need to do is walk in, tap a few buttons, and your phone display will be 200 inches wide.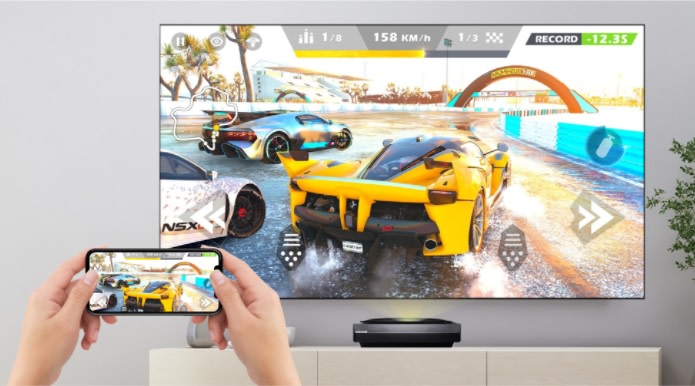 You can use the projector from almost any position, including from a table top near your viewing surface with minimal installation work and without special cabling. It's also possible to mount it to the ceiling for a more discreet option. Whichever you choose, you'll be assured of breathtaking cinematic quality.


A white wall is all you need. The Polaris 4K Laser TV simplifies home entertainment by providing vivid pictures without needing to take up space with a large permanent screen.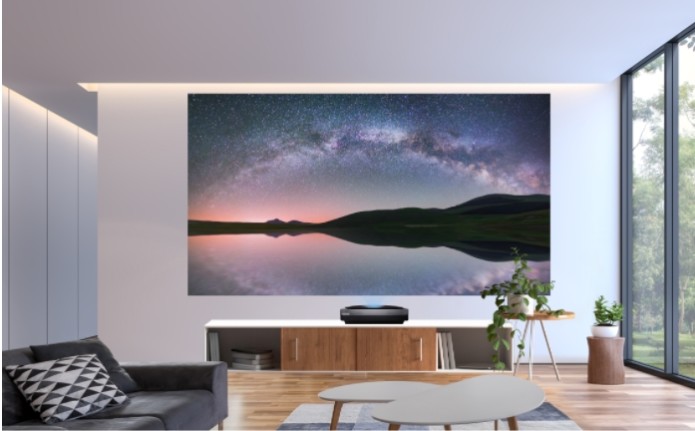 Features HDMI ports, USB ports, RCA inputs, Bluetooth support, built-in WiFi capability, ethernet input, and more. You'll have everything you need to get all your entertainment connected – no matter the format!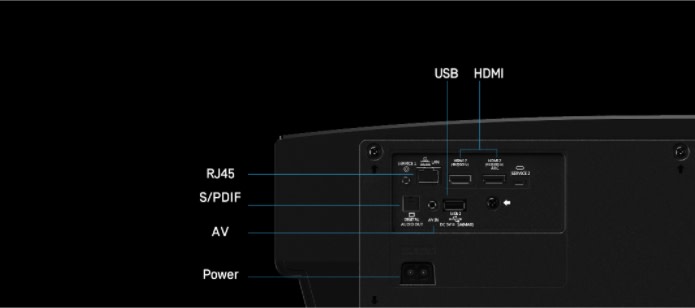 Polaris sophisticated and stylish design is inspired to luxuriously and seamlessly blend into your living room space. It is a perfect combination of minimalist design and superior engineering.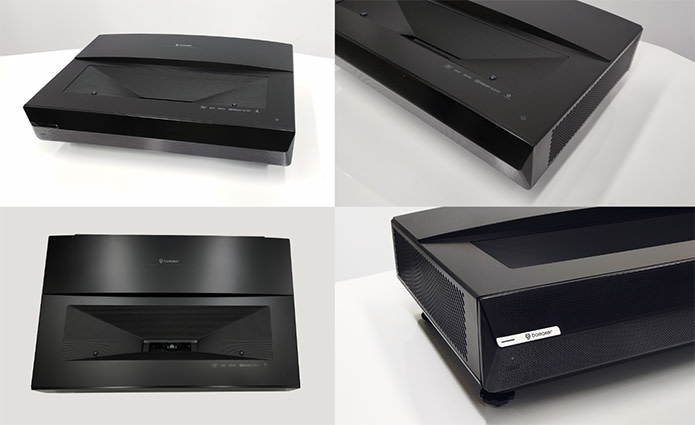 Prototype Draft: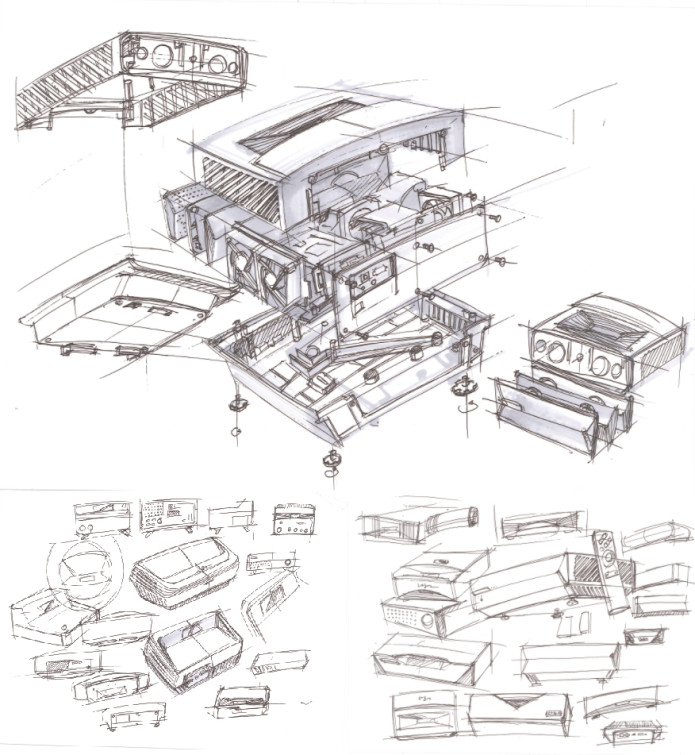 3D Modeling: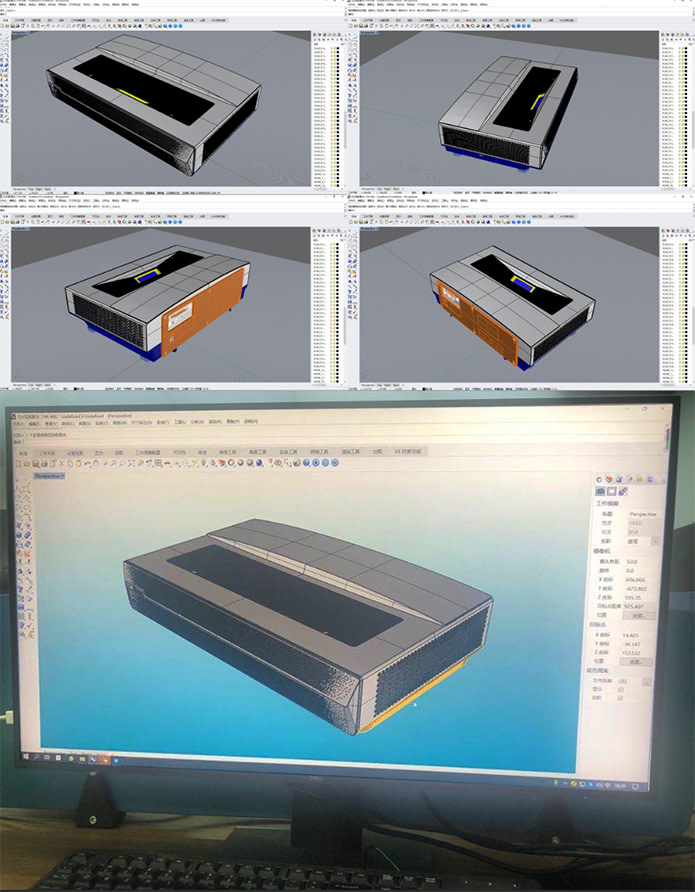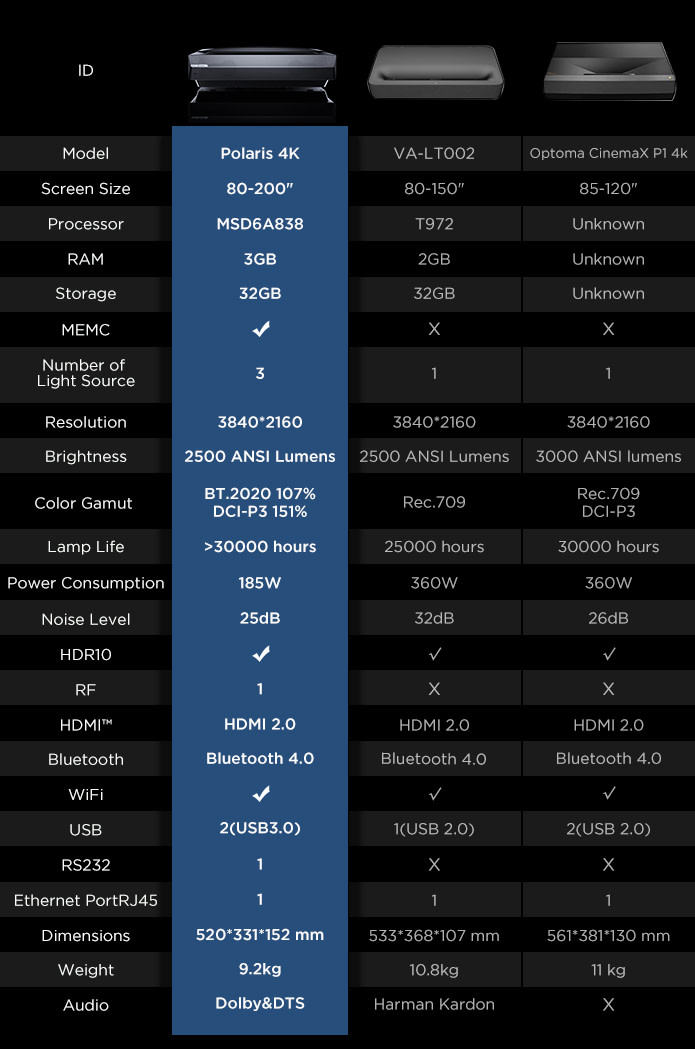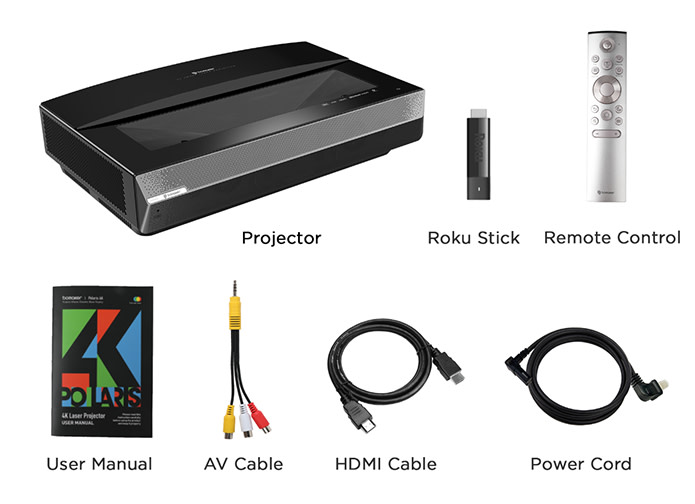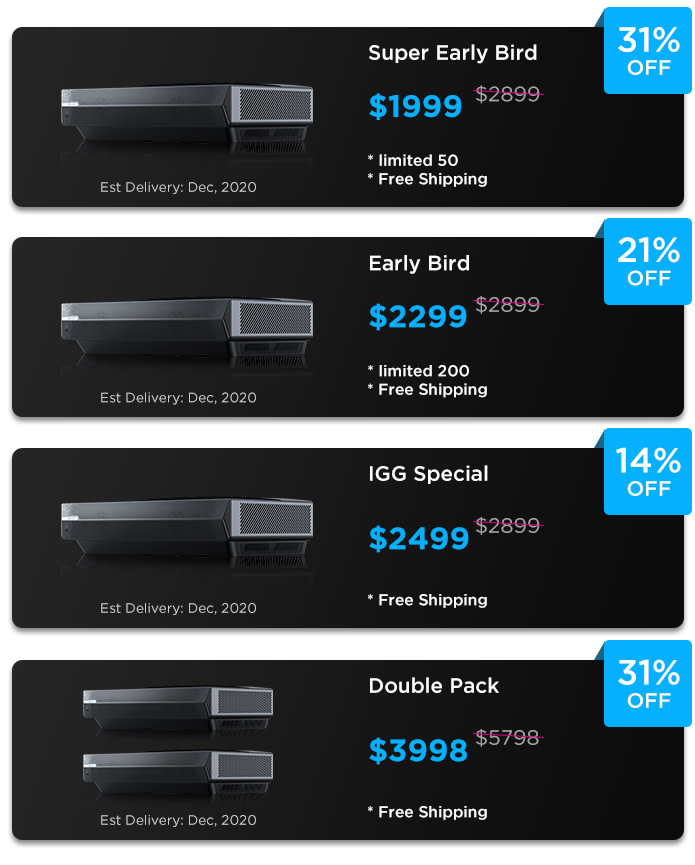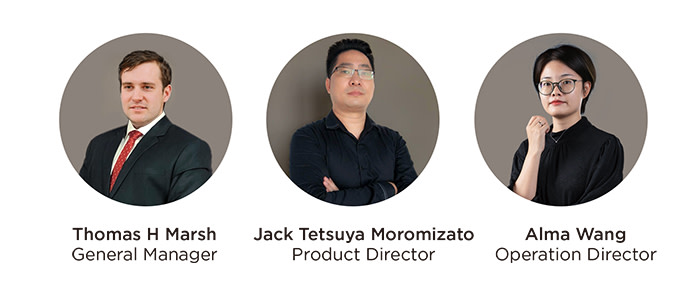 Substanbo Inc, founded in 2015, is a high-tech company specializing in self-branded product development and innovation. Headquartered in Alhambra in California, Substanbo has grown from a small single office in 2015 to a global workforce. Our subsidiaries can now be found in China (mainland and Hong Kong), Canada, the UK, among many others, and our products are to exported to six different continents.
Bomaker is the audio-visual brand of Substanbo. By producing high-quality audio-visual equipment using cutting-edge technology, Bomaker aims to bring a theater-like home entertainment experience to households the world over.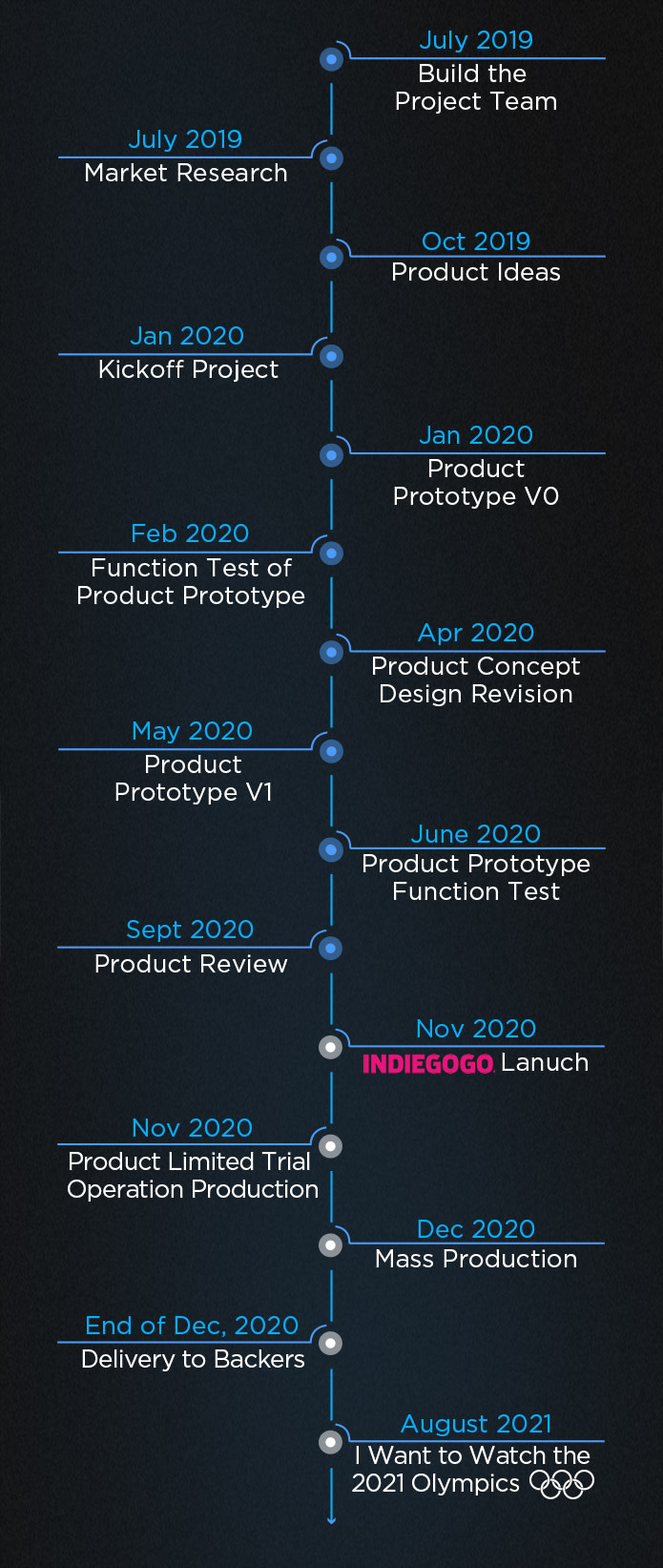 With 5 subsidiaries and nearly 500 employees worldwide, Substanbo has achieved notable success from the ample financial support and the strong supply chain team. It's essential to note that we have already finalized a successful round of trial production.
With the help of our strong supply chain, we believe that we can minimize almost all the potential risks in this journey. However, just like any other smart hardware products, the unexpected delays related to production and logistics may occur as we have to cooperate with various suppliers, purchase a large number of components, then complete the production after the complicated procedure. But we promise we'll work closely with the factory to oversee the production is at full blast. Should any lapse occur, we will keep you abreast of the latest updates.