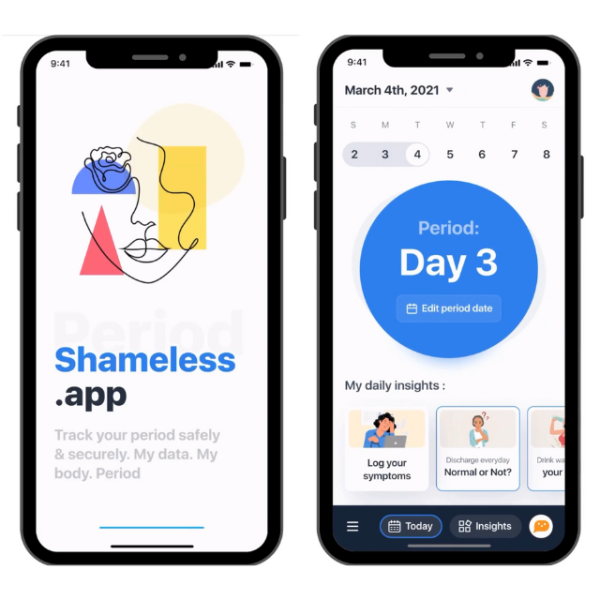 Shameless.app – Fully-Encrypted Period Tracker App
$5,815
raised out of
$50,000
Overview
https://youtube.com/watch?v=730083773
Concept
Track your lady business safely and securely, away from nosey "bro-secutors".
Story
Women are being hunted.
Last month, the Supreme Court overturned Roe v. Wade, and abortions in much of the U.S. will be banned or severely limited. But the ripple effects extend far beyond just those seeking an abortion.
1 in 8 pregnancies end in miscarriage, and prosecutors are accusing women of abortion when many fetuses are lost unwillingly and devastatingly. 
Even procedures like IVF are being labeled as abortions, adding a layer of unnecessary stress and anxiety on top of infertility, which affects nearly 20% of women.
Overturning Roe has caused many women to feel "hunted". Many are concerned their once-private health and medical data will be exposed and used against them to prove they harmed or aborted a fetus.
What's this got to do with menstruation?
Shameless.app is for women who are terrified that something as simple as their period data (history of women's menstrual cycles, typically logged in a mobile app) is no longer safe and secure. Over the past couple weeks, we heard countless women say:
"Is the data in my period-tracking app private?"
"Could my period data be used to publicly 'out' my pregnancy?"
"Could lawyers or judges subpoena this data and accuse me of harming or aborting my fetus?"
"Will Apple or Google release my period or pregnancy data to authorities to aid in prosecution?"
The exact answers here are still quite uncertain. But what is certain is a burning need for women to control and secure their own health data. This need motivated us to harness our Silicon Valley backgrounds, and create a period-tracking solution, where the data is encrypted, private, and accessible only by the user.
Why is our solution more secure?
Unlike existing trackers, where data is stored in insecure databases and owned by third party apps and corporations, our solution will encrypt your data so it is accessible only by you. Ok…what?
Data encryption is a way of translating data from normal text (unencrypted) to ciphertext (encrypted). Think Dan Brown's DaVinci Code, but real life.
You (and only you) will be given a private key to access your data. 
Unlike existing apps, you get to see your data, and not us. With your key, we surface your information in a way that's easy for you to track and see. But we cannot view or expose the data in any way. You have full control.
How does it work?
Shameless.app will work the same as many of your existing solutions. In our first version, launching next month, you can:
Mark off each day in a given month that you had your period
Visualize how often you get your period and for how long your period typically lasts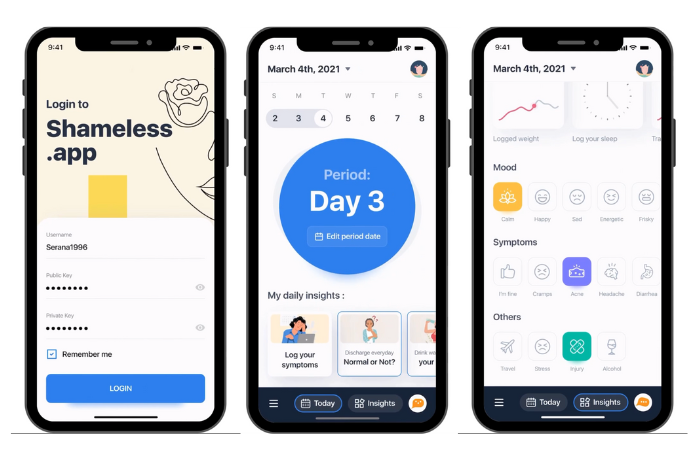 Later on, we will add additional features:
Record what your flow rate was like (light, heavy) each day of your period
Track if you had any other symptoms (cramping, headaches, nausea)
Summarize your stats (period length, period frequency, etc)
Predict your optimal fertility window each month
View a short demo video here.
Who are we?
Madhu & Nisha are Harvard graduates who are deeply frustrated with the current state of women's rights and healthcare. Although we live in California, where our abortion rights are likely to remain intact, we are heartbroken for our friends and family members who may not have the same healthcare options in other states. We decided to tap our software and technology expertise, and create something that can have lasting change on women's health, privacy, and independence.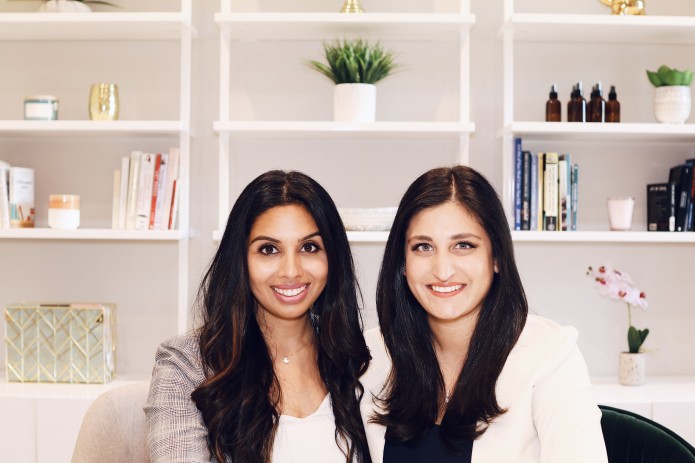 How can you help?
We know time is of the essence. Funding this project will help us build the most robust feature set as quickly as possible, so this app can replace others you may be currently using. We've made donating just a bit sweeter by offering our exclusive "My data. My body. Period." T-shirt in various cuts and sizes to everyone who gives $75 or more. 
But we understand not everyone can give. If donating is not an option for you, make some noise about our campaign, and share it with friends and family! Thank you so much for all your support.