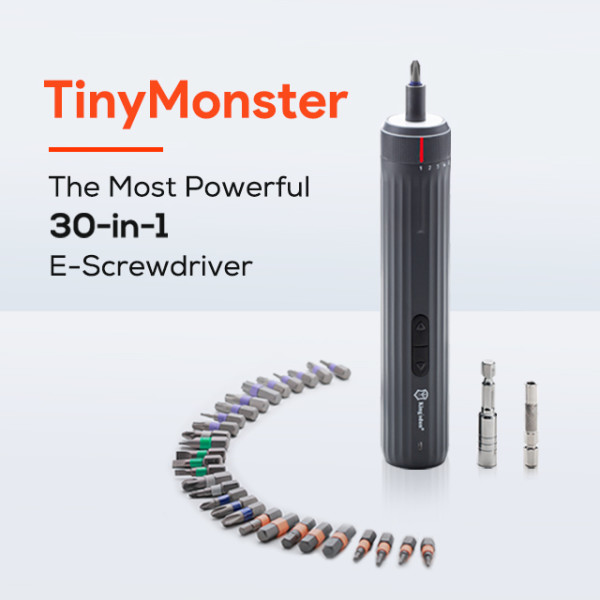 TinyMonster, The 30-in-1 45kgf*cm E-Screwdriver
$388,644
raised out of
$23,549
Concept
Up to 45 kgf*cm Torque | 5 Speed Torque | S2 Steel Bits*30 | 2000mAh | Type-C Fast Charging
Story
Featuring 5-speed torque, TinyMonster's torque from 0.2kgf*cm to 4.5kgf*cm. It would be easy peasy to cover works from DIY to furniture assembly.
TinyMonster is the most powerful e-screwdriver with portable design. It's the perfect helper for a wide variety of difficult household tasks, DIY projects and more, making every work easy.
The 30 pcs of high-quality S2 alloy steel bits are hard, durable and have a high-precision fit. The hardness of the bits are upgraded to 60HRC after the zinc phosphating process, making the bits abrasion resistance and built to last.
TinyMonster kit comes with an adapter and a extension rod. The adapter makes it compatible with most common 4mm and 6.35mm bits. The extension rod allows you to work in areas that conventional screwdrivers can not reached.
Handling up to 180 screws on one full charge with the 2,000 mAh battery and 90 days in standby. Getting rid of low battery anxiety, you can check the battery status by the light indicator – red for low battery, green for fully charged.
Equipping with 3 shadowless LED lights, TinyMonster allows you to see your working area clearly and never miss a thing.
The light turns on automatically when in use, no manual switch needed.
Weighing only 307g, TinyMonster is the perfect handy tool for family use. It comes with 2 separate storage boxes, making it well-organized and easy to get the exact bit when you need it urgently.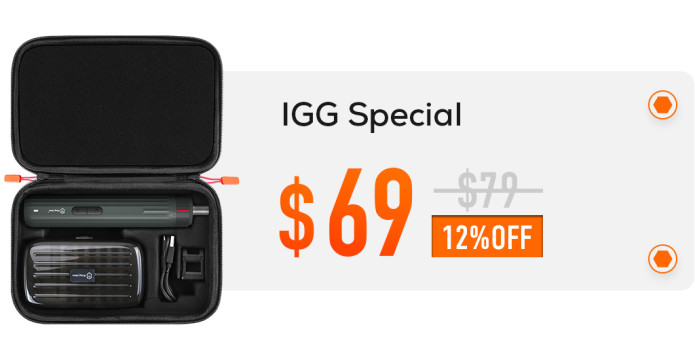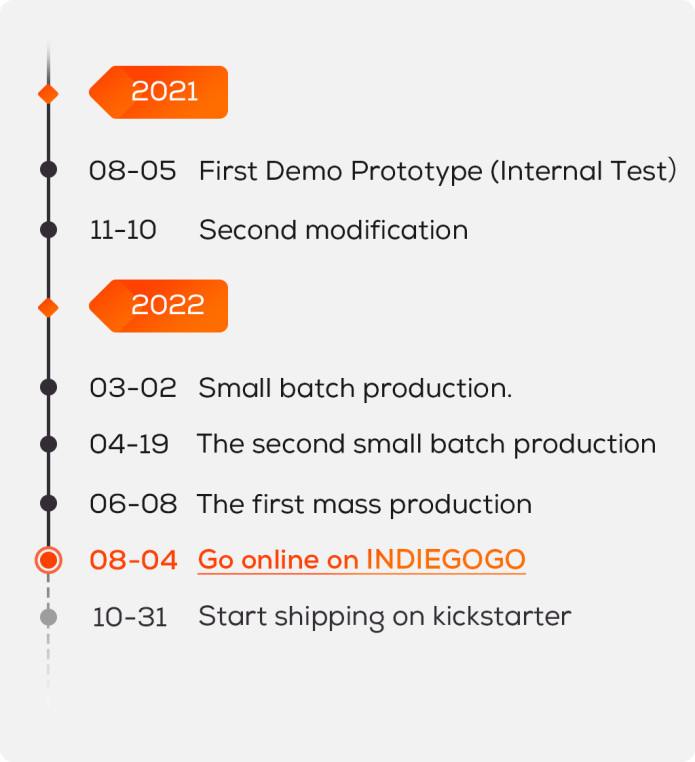 TinyMonster is specialized in production and sales of manual & electric repair kits, specially designed for maintenance of digital devices and office equipment. With the advancement of social technology, the number of digital devices in people's lives has increased. Unfortunately, many of these products lack durability and need replacement every few years.TinyMonster is committed to giving our users the tools needed to perform proper maintance and care that extends the life of digital devices, so they don't need to be discarded and replaced.