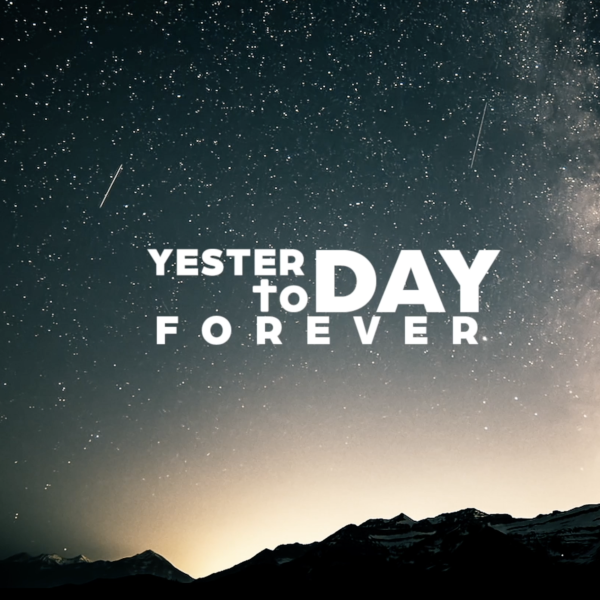 Yesterday Today Forever Feature Film
$7,625
raised out of
$694,000
Concept
Production and Post Production costs for this feature film.
Story
Thank you for stopping by the Official Page of Yesterday Today Forever.  We are excited to share our hearts in what we have been up to, so let's take a trip down memory lane!
THE BACK STORY!  Pushing toward the goal!
I have been on this journey now for 15 years. In 2007, I had a friend made a joke about us making a film about a modern day Jesus walking around the inner city, and from that moment I couldn't shake the idea.  Derived from Hebrews 13:8 which states "Jesus Christ is the same yesterday, today and forever," YTF was born. I visioned the 3 crosses on a hill, and turned the crosses into YTF.  We didn't have enough money for the feature, so we shot the short film. We wrote, shot and released YTF in 2012 on a budget of $65,000, which included a 16 song soundtrack. In 2013, it was selected to screen in 6 festivals, countless churches and community centers across the US.
YTF was such an important and successful film because it told the Gospel message in way that people today could relate to, and better understand what Jesus really could have gone through from a modern context. Siddeeqah and I began to rewrite the new screenplay in 2014.  After 7 years of struggles and hardships, rewrites and edits, we pushed on and completed the screenplay in 2021, shot the teaser and now we are showing the World the so you can help us complete it!
Meet the Team!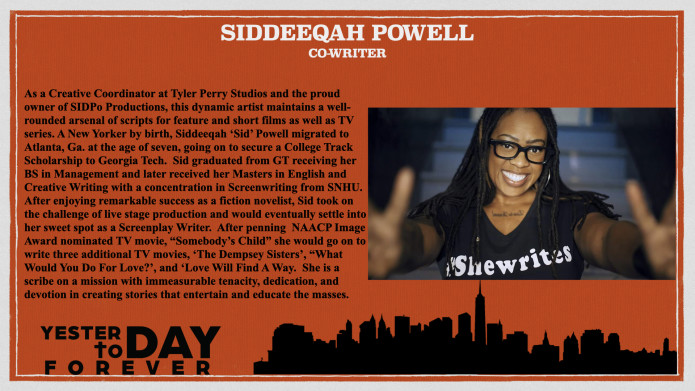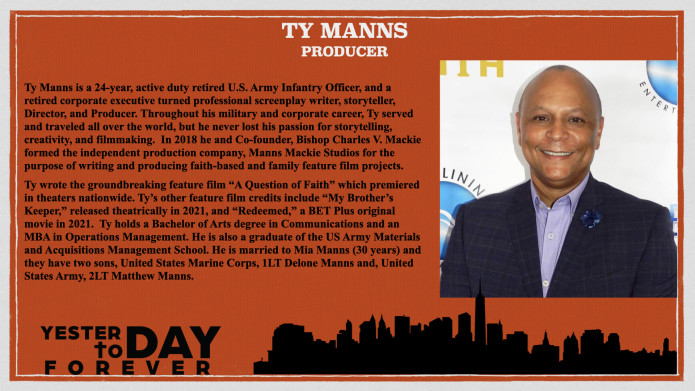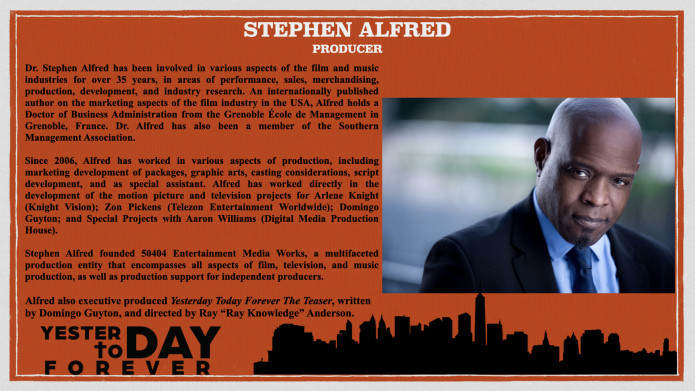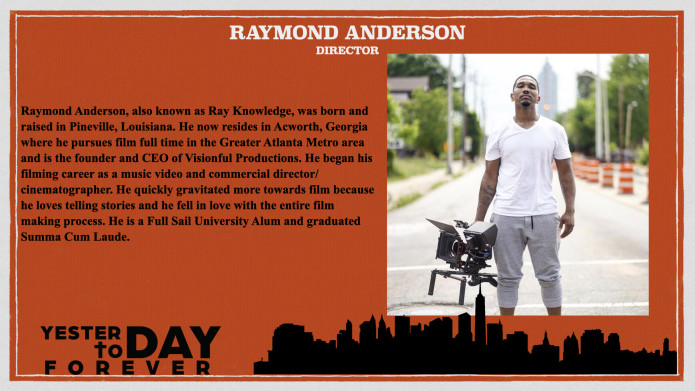 Manns Mackie Studios will Produce and Distribute Yesterday Today Forever!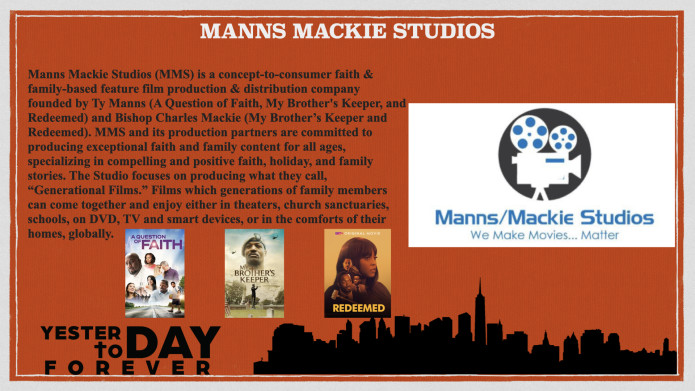 The Impact
Our project is valuable to the world because we all are in dying need of an answer to the problems that we face on a daily basis.  The movie focuses on real life issues that Peter is going through, but the love of Jesus Christ helps him to overcome his obstacles and he goes on to do the will for his life.  
We are raising a total of $694,000 to fully finance the production and post-production of this film, getting it ready for distribution. View our full budget: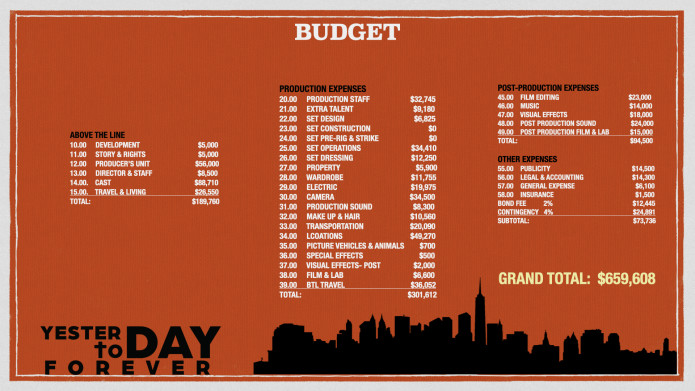 Other Ways You Can Help
We understand that some people just can't contribute, but that doesn't mean they can't help:
PRAYER, PRAYER and more PRAYER!
Repost, send emails, text messages and help us spread the word! #YTFmovie
STAY TUNED for more info on the Yesterday Forever Today Merch and Soundtrack details!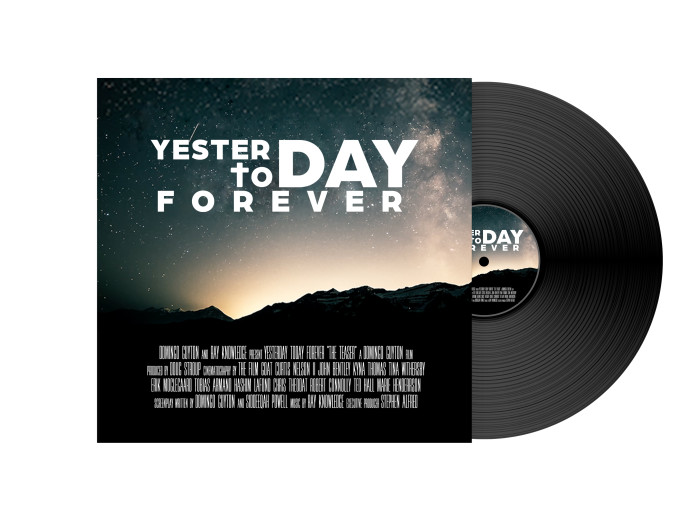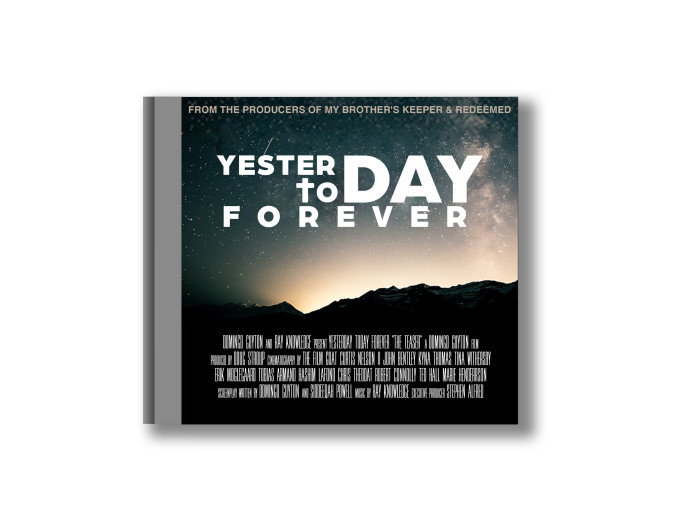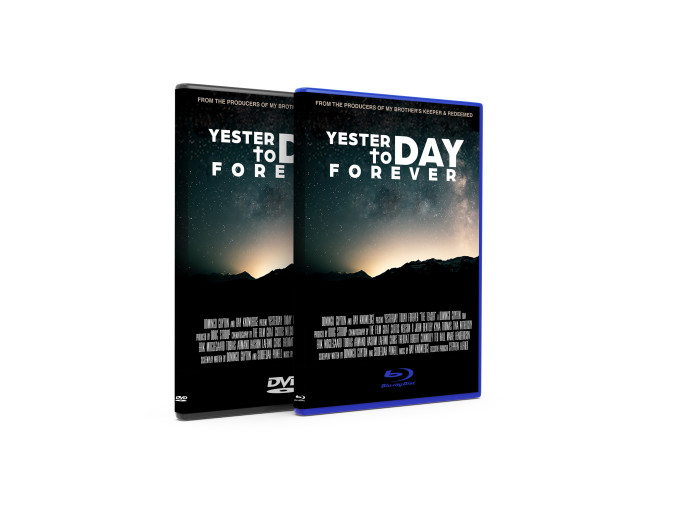 Get involved in some sort of way. WE NEED YOU.  Thanks again.