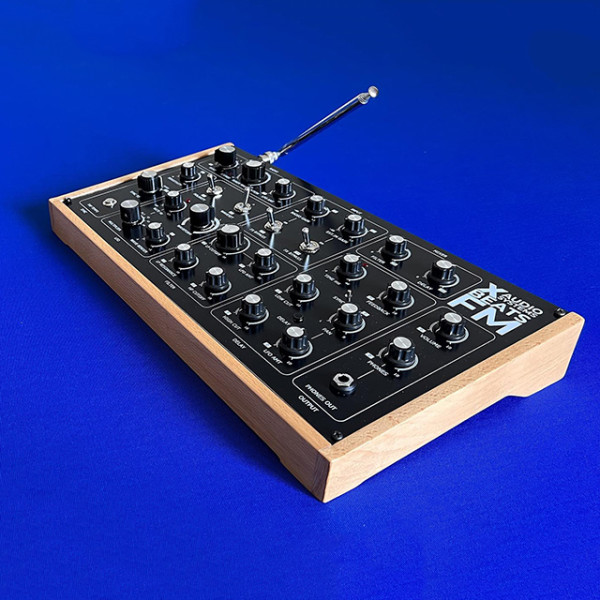 BEATS FM – The Ultimate Noise Machine
$11,200
raised out of
$50,000
Concept
Experimental all-in-one analog stereo synthesizer, processor and sync unit with FM/AM/SW radio.
Story
BEATS FM by X Audio Systems
The BEATS FM is a project that started in 2020 and has gone through 4 revisions. Built out of pure passion by our team in Italy, it's an experimental all-in-one stereo synthesizer and audio processor, with a warm analog sound and many sync options. Designed for exploring and designing new sounds and noise textures for studio or for live performance. Packed with modulating, sync and processing power. Complete analog audio path, with the addition of a digital delay. The equivalent of 8 modules enclosed in an elegant, high-quality beech/aluminum case with an antenna.
We want to give everybody the possibility to participate in the creation of this unique machine. We feel that the world needs new options when it come to music production and sound exploration. The spontaneous and versatile nature of the BEATS FM, together with it's warm analog sound is designed to be a center piece to a number of music studios worldwide.
This is the first ever production run of this unit, and nobody knows if there will be further developments in the future. It all depends on the support that all the backers will bring to this project. Our goal is to produce as many units as possible. Satisfaction of every backers is our main priority. Thanks to you, this project is already a reality! Every backer will receive a one-of-a-kind, hand-assembled, individually numbered, limited edition BEATS FM with power supply, antenna and user's manual.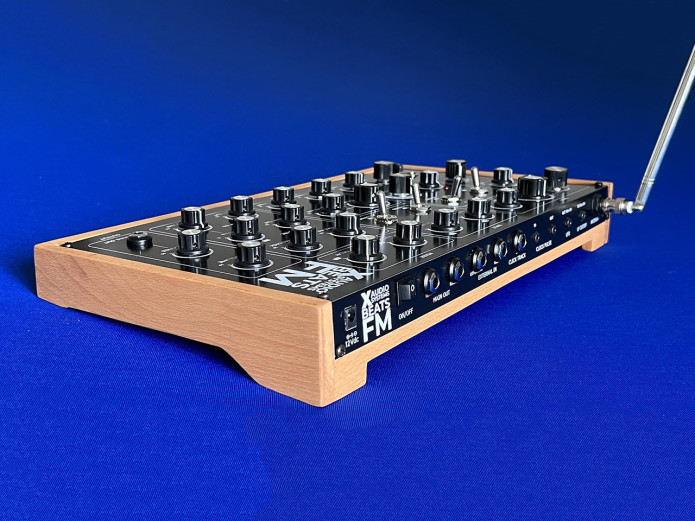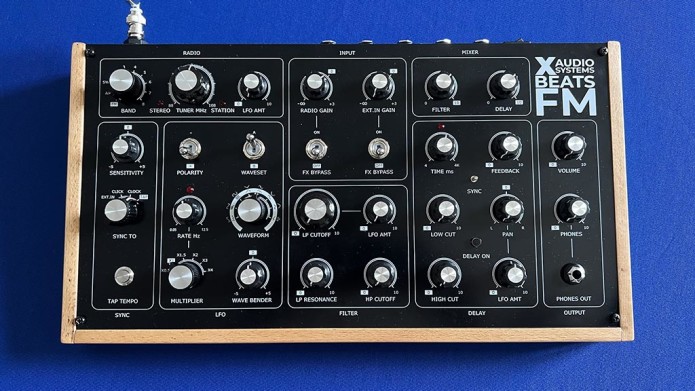 MAIN FEATURES
1 x stereo wide-band FM/AM/SW radio with LFO modulated tuner knob
2 x analog 4-pole low-pass filters (clones of CEM3320, the chip used in the Prophet 5) with self-oscillating resonance and LFO modulation
4 seconds of stereo digital delay with time control, feedback, tone, sync and panning with LFO modulation
1 x LFO with 16 different "bendable" waveforms with rate, multiplier and polarity
1 x Sync unit to lock the LFO to: 1-audio click track, 2-analog clock, 3-tap tempo
2 x analog 2-pole high-pass filters
1 x effects mixer
2 x external audio inputs with overdrive
AUDIO SAMPLES
Many more video and audio samples on TikTok and Instagram
8 UNITS IN 1 POWERFUL MACHINE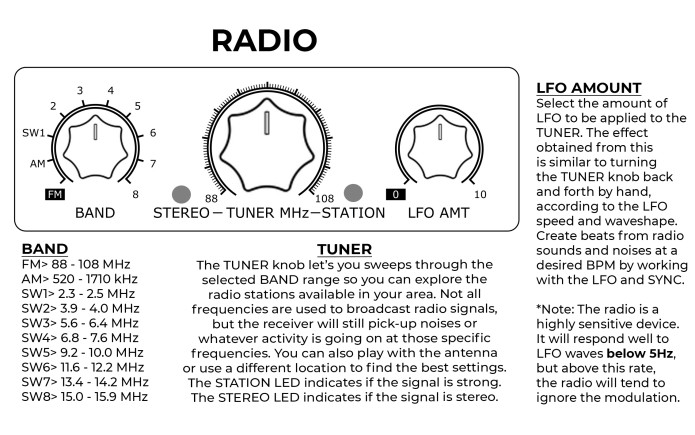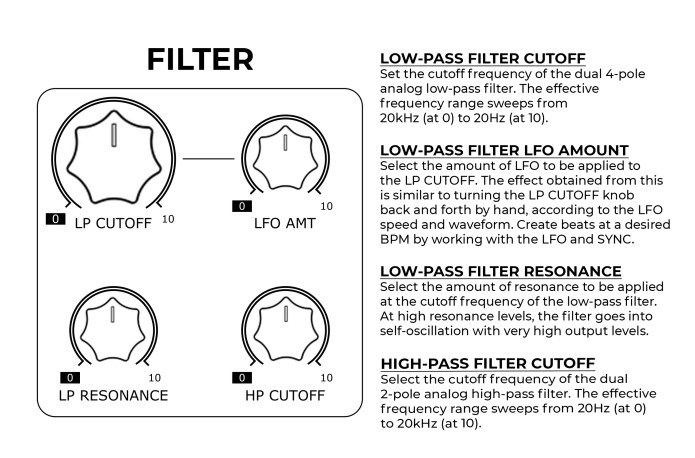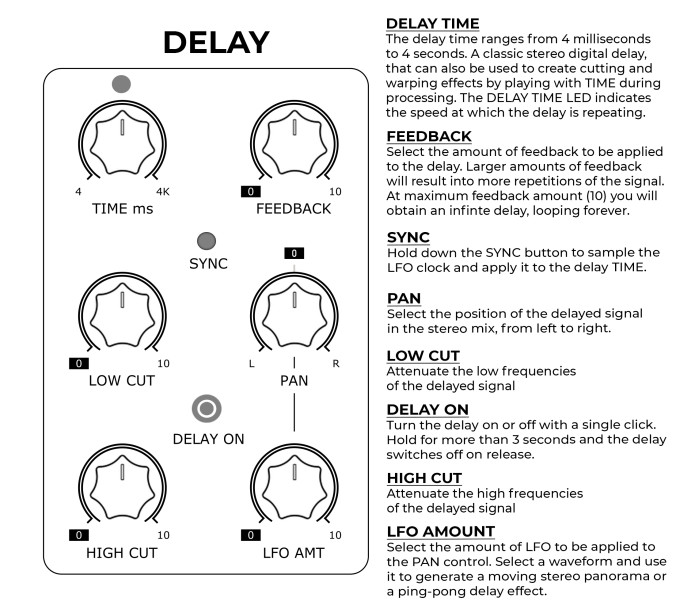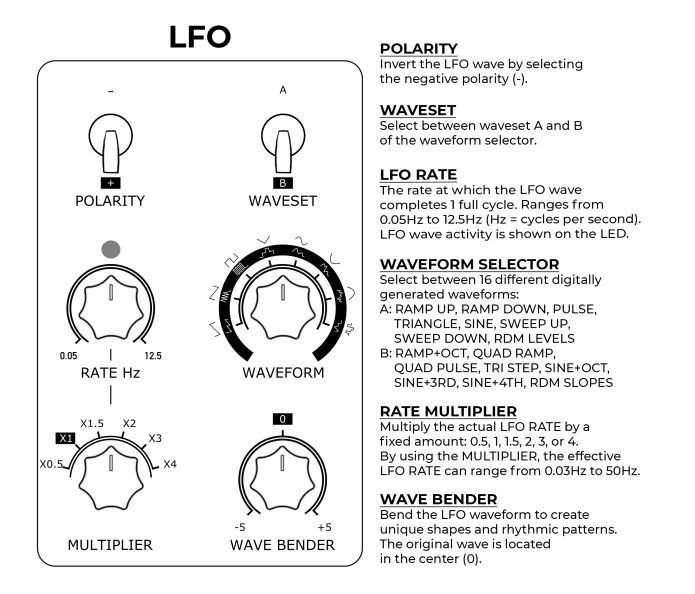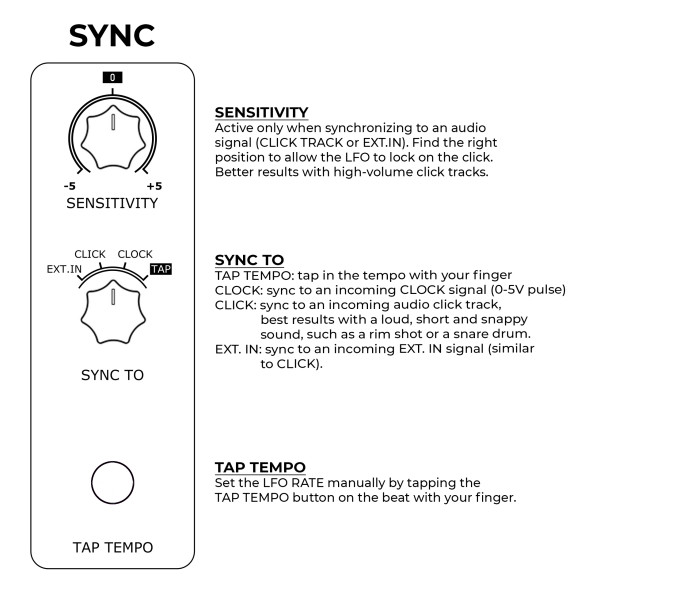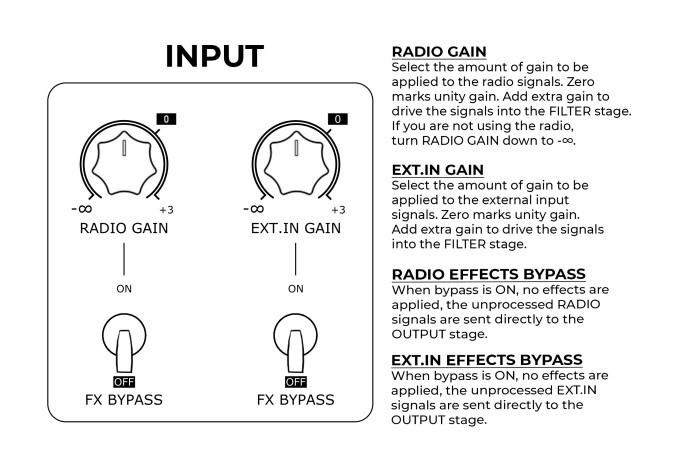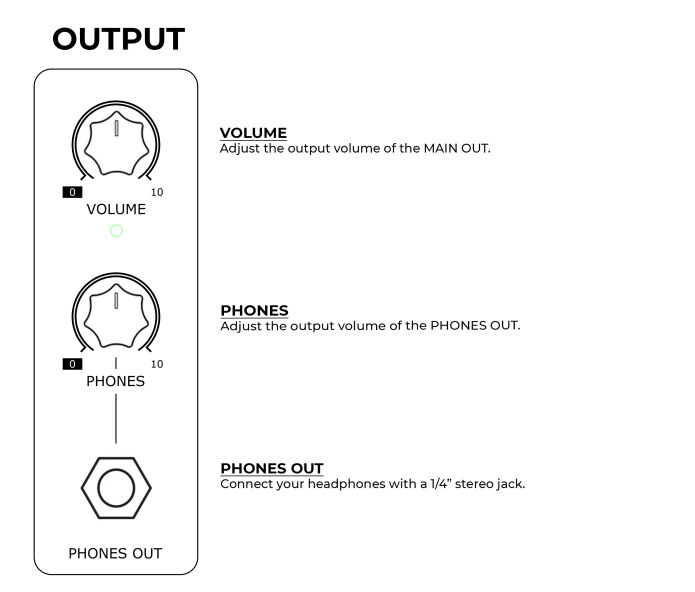 CONNECTIVITY

MAIN OUT – 2 x 1/4″ jacks
EXTERNAL IN – 2 x 1/4″ jacks
CLICK TRACK IN – 1 x 1/4″ jack
PHONES OUT – 1 x stereo 1/4″ jack
CLOCK PULSE OUT – 1 x 1/8″ jack
CLOCK PULSE IN – 1 x 1/8″ jack
LP CUTOFF IN – 1 x 1/8″ jack
LFO OUT – 1 x 1/8″ jack
ANTENNA – 1 x BNC connector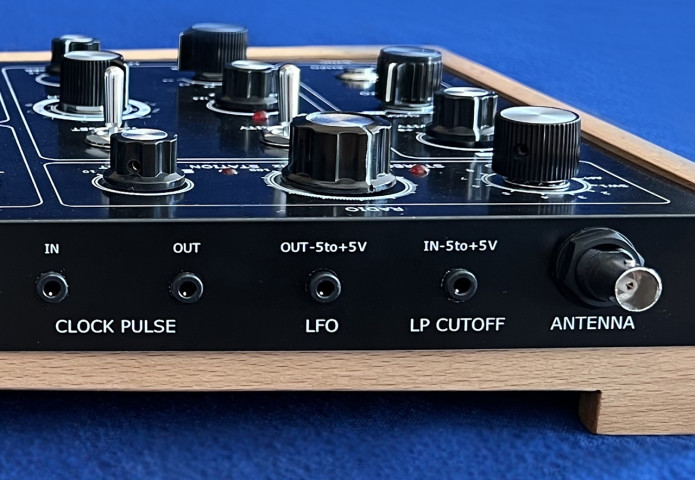 ELEGANT  DESIGN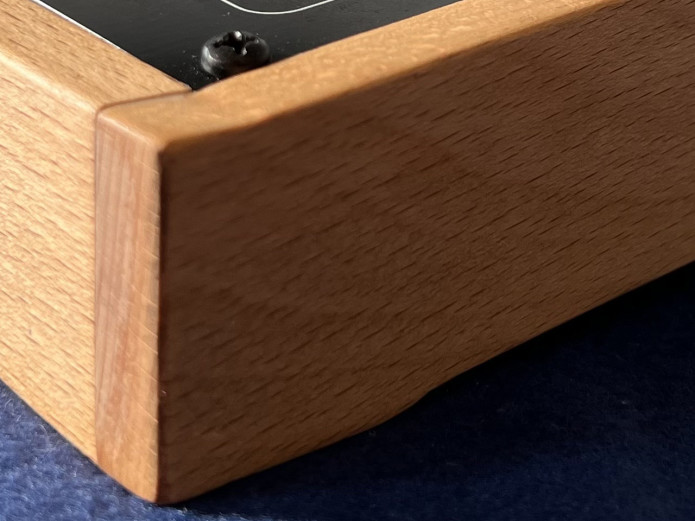 An elegant table module with a great vintage look! A simple black box could do the job, but we prefer something that looks great and is built without any compromises. Attention to detail has been one of the main focus throughout the design process. The BEATS FM comes in a high quality aluminum front panel perfectly enclosed in a hand-built case made of beech wood.
TIMELINE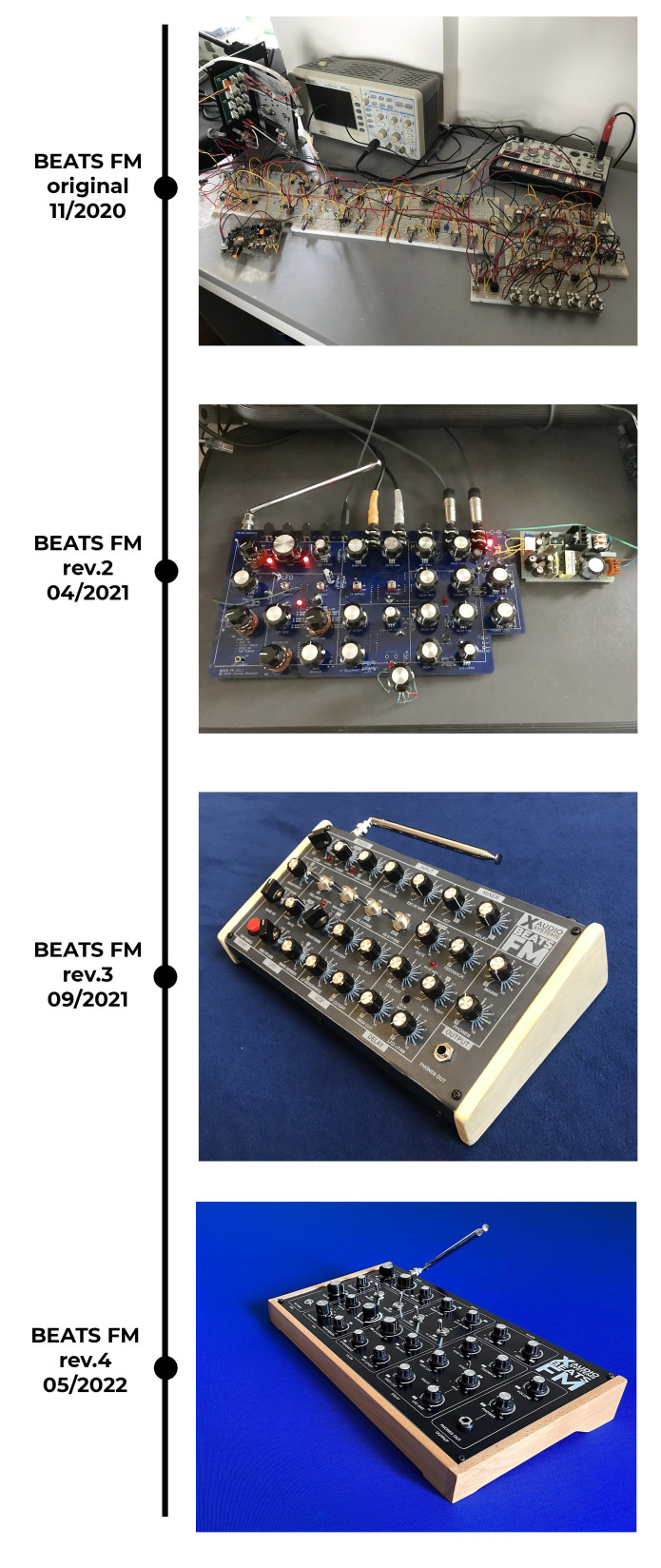 WHAT OTHER ARE SAYING
"BEATS FM is a really interesting project that just as a desktop audio processor could be a lot of fun. The radio aspect is undoubtedly a fascinated way to get audio and noise flowing that's ever-changing and prone to difference."
– GearNews
"I find it exciting that radio signals serve as a sound generator here. I can imagine that the device is a lot of fun, especially when you love experimenting with new sounds."
– Synth Anatomy
TEAM
Charles Bisaillon – circuit design, testing, communications
Alessandro Comanzo – PCB design, optimization, testing
Francesco Mulassano – panel design, testing, optimization, communications
Claudio Carando – wood case production
Luca Baù – video/photo production, testing
Sébastien Jacques – testing, communications, support
RISK AND CHALLENGES
The biggest challenge we have to take in consideration is the time required to produce and deliver every units to all backers. A lot of efforts have been given to guarantee the stability of the supply chain and to secure the sourcing of all components from all the different suppliers. Inside the BEATS FM, there are more than 500 components and some of them can require more time to obtain, depending on the manufacturers.
Also in case of an event of "force majeur",  in which we have no control, we could experience some additional delays in delivering the finished product to all the backers.
Under normal conditions, we estimate that all units will be ready to ship out by December 2022. We will keep everybody regularly updated about the development steps and about the estimated shipping date.
SPECIFICATIONS
Type: Desktop Synthesizer/Processor
Analog/Digital: Complete Stereo Analog Audio Path with a Digital Delay
Case Design: Beech Wood and Aluminum
Power Supply: 12V DC
Dimensions: 42 cm x 23 cm x 6 cm
Weight: 2 kg
WHAT'S IN THE BOX
1 x BEATS FM
1 x Antenna
1 x 12Vdc power supply
1 x user's manual (english) with a list 30 typical setups, to get the most out of your BEATS FM
1 year warranty (or longer if required by the relevant legislation).
SHIPPING AND PAYMENT
We expect to ship out all BEATS FM in December 2022. The time frame is realistic and we'll keep everybody updated during the process.
We ship worldwide with courier tracking service like UPS, FedEx or other, with average 2 – 5 Business Day signed delivery. The shipping cost are not included. Origin: Italy.
If you live outside the EU, additional duties, taxes and fees may be applied by your country's customs, for which we are not responsible for. If you are unsure of the regulations for your country, please check with the relevant public authority (commodity code: 85437090).
Your payment is eligible for full, no-questions-asked refund until the day you receive the BEATS FM. After which, there is a 30 day return period, where you only need to cover the return shipping fee.
The warranty is one year, or longer if required by the relevant legislation.
Thank you for the support
This project is made possible because of you.