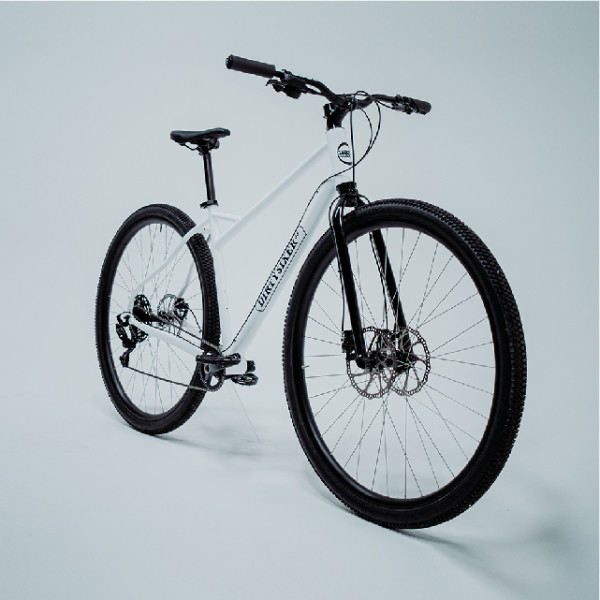 DirtySixer AllRoad Mark II:36 IN Bike
$222,634
raised out of
$20,000
Concept
The do-anything & everything, oversized bike for people 5'8" to 7'5".
Story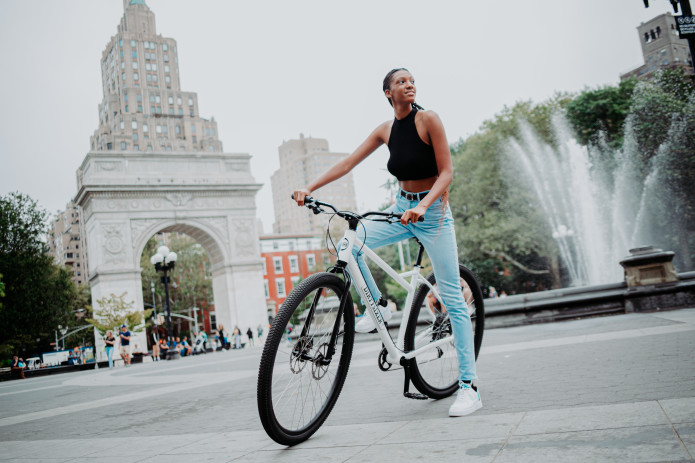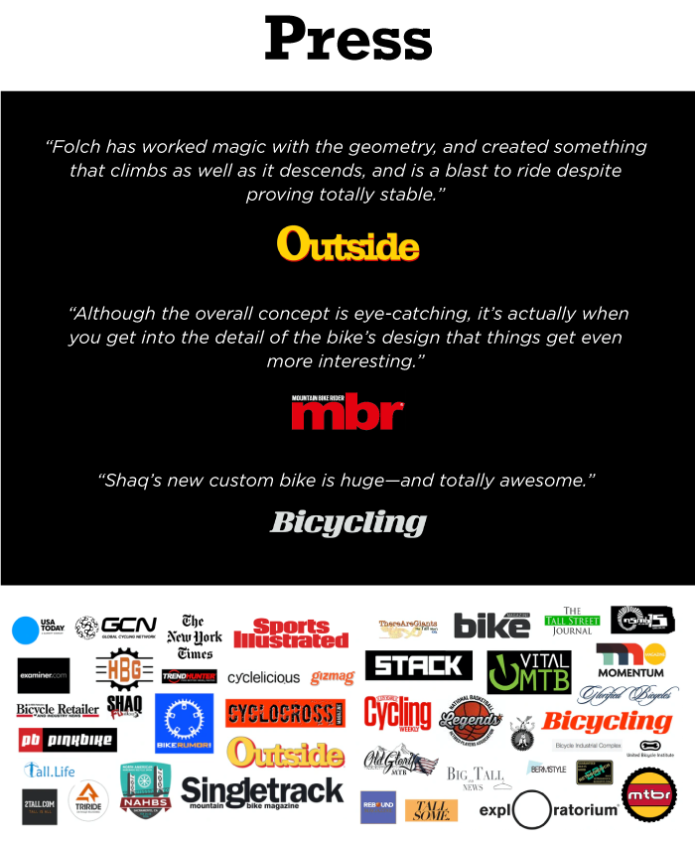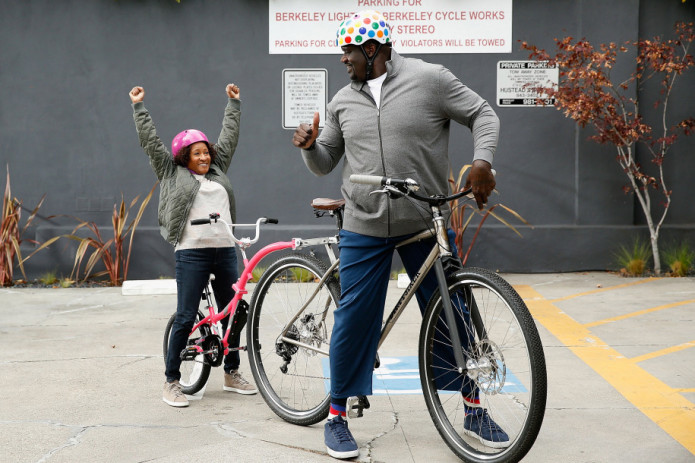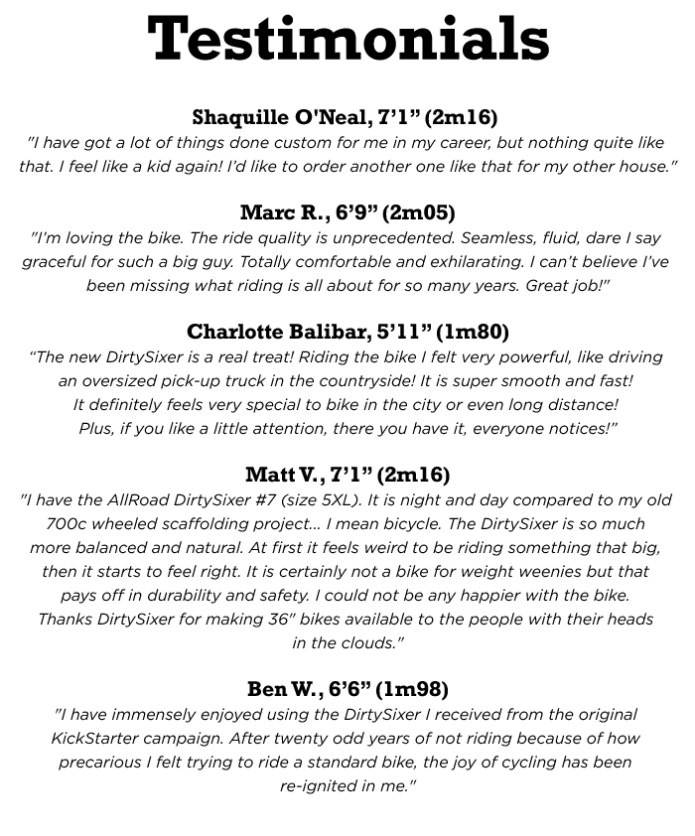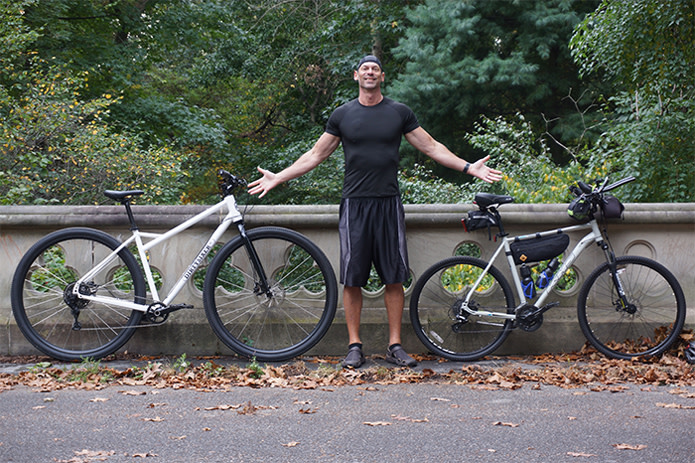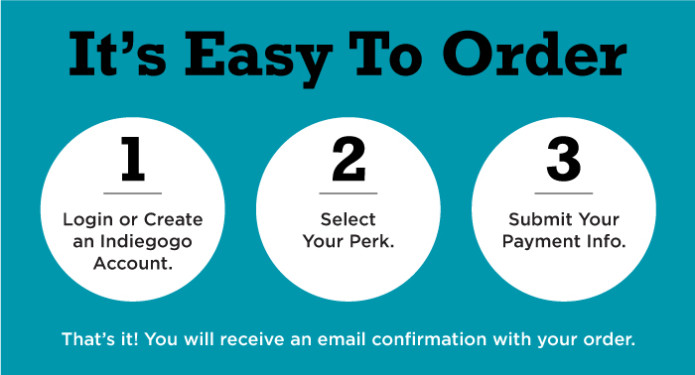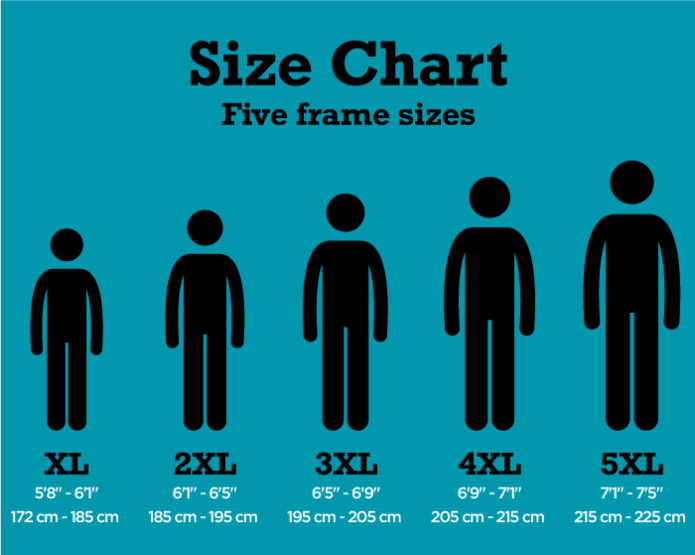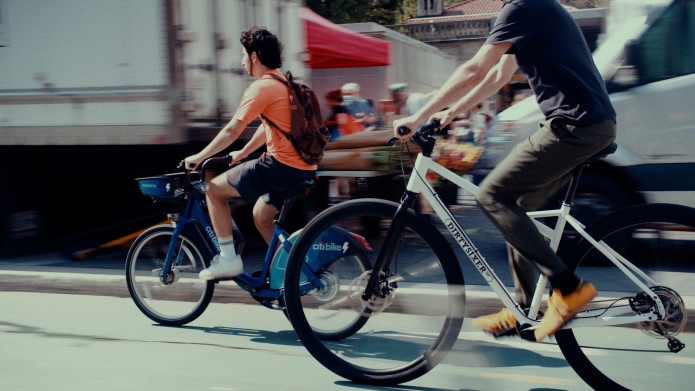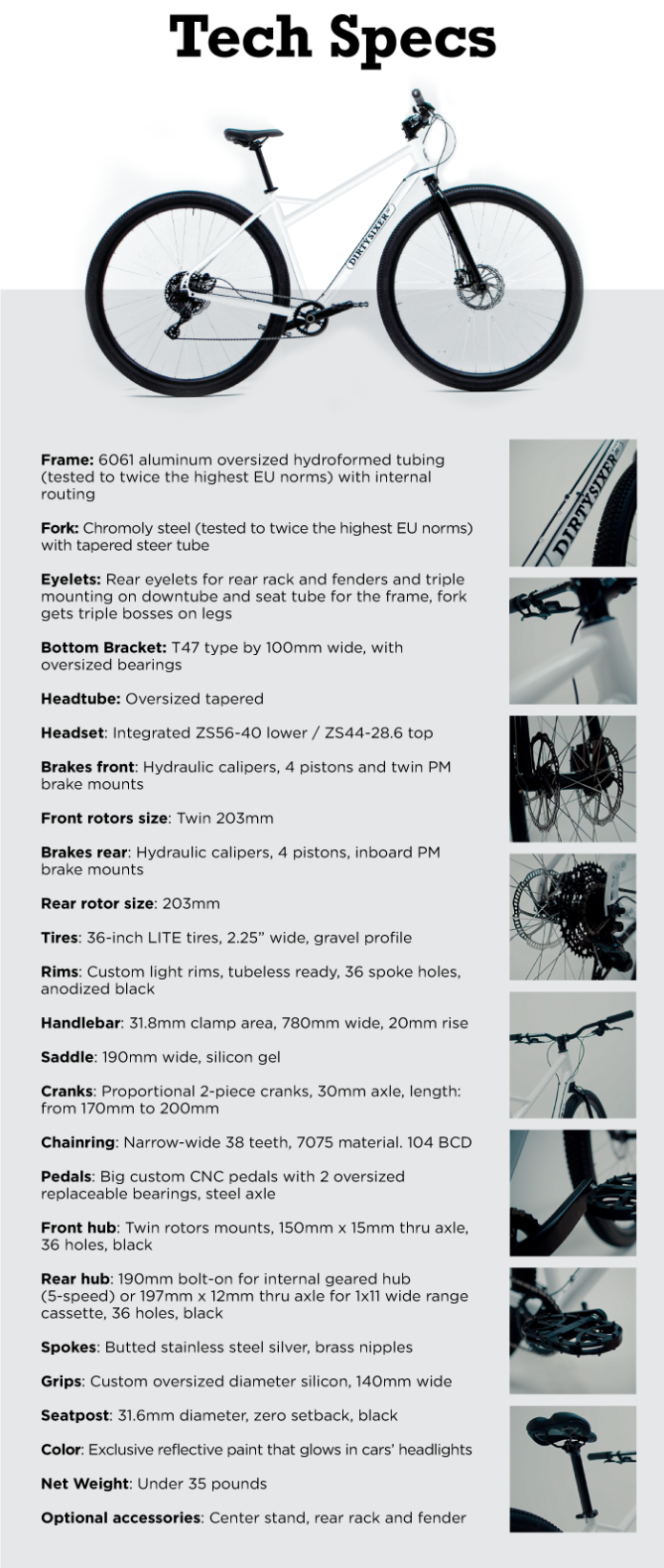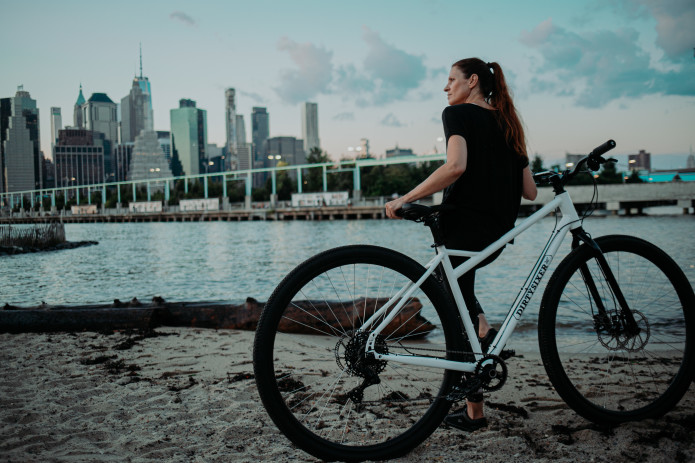 The DirtySixer® bikes brand started by accident. Literally.
Being 6'6″ (or 198cm) I'd never had a bicycle built for someone my size. I was riding a regular bicycle (with 700c or 29er wheels) that was made as an afterthought for tall riders. It was unstable and flimsy, and as a result I crashed going over a curb and broke several bones.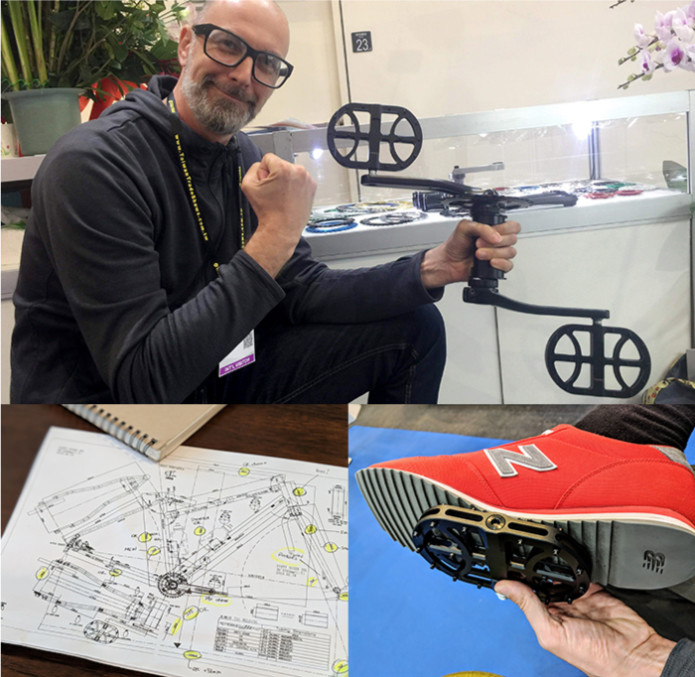 So while I was healing in a cast, I learned how to design and later fabricate a better, bigger, safer bicycle that would have big proportionate 36-inch wheels and look amazing. The DirtySixer® was born, growing a community of tall riders on their unique, big-wheel DirtySixer® bikes.
If you're tall or really tall, there's a good chance you've never had a bicycle your size; you've never experienced the joy of riding comfortably and safely—until now.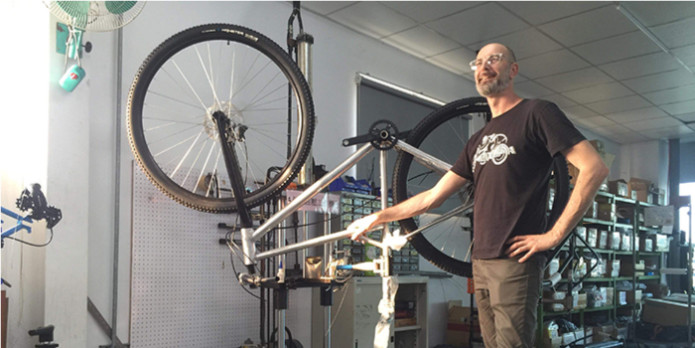 Since 2013, DirtySixer® has been on a mission to provide the biggest, safest, most comfortable bicycle for every body. Many pro athletes have chosen the DirtySixer® bikes, including Shaquille O'Neal, Mark Eaton, and Rudy Gobert. My goal is to make this big wheel experience accessible now to more people, so they can, too, feel like a kid again.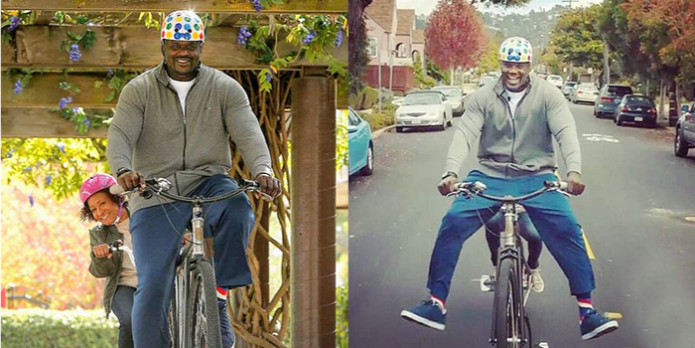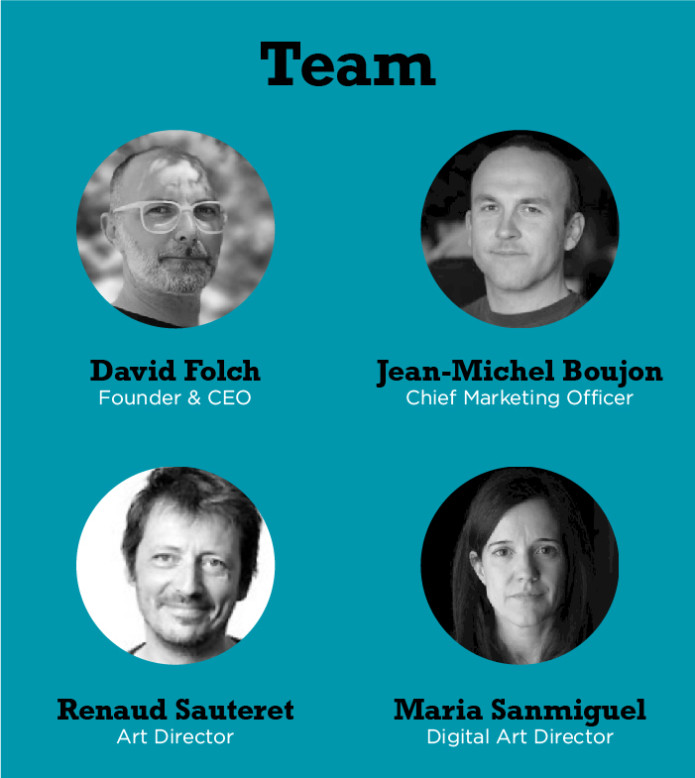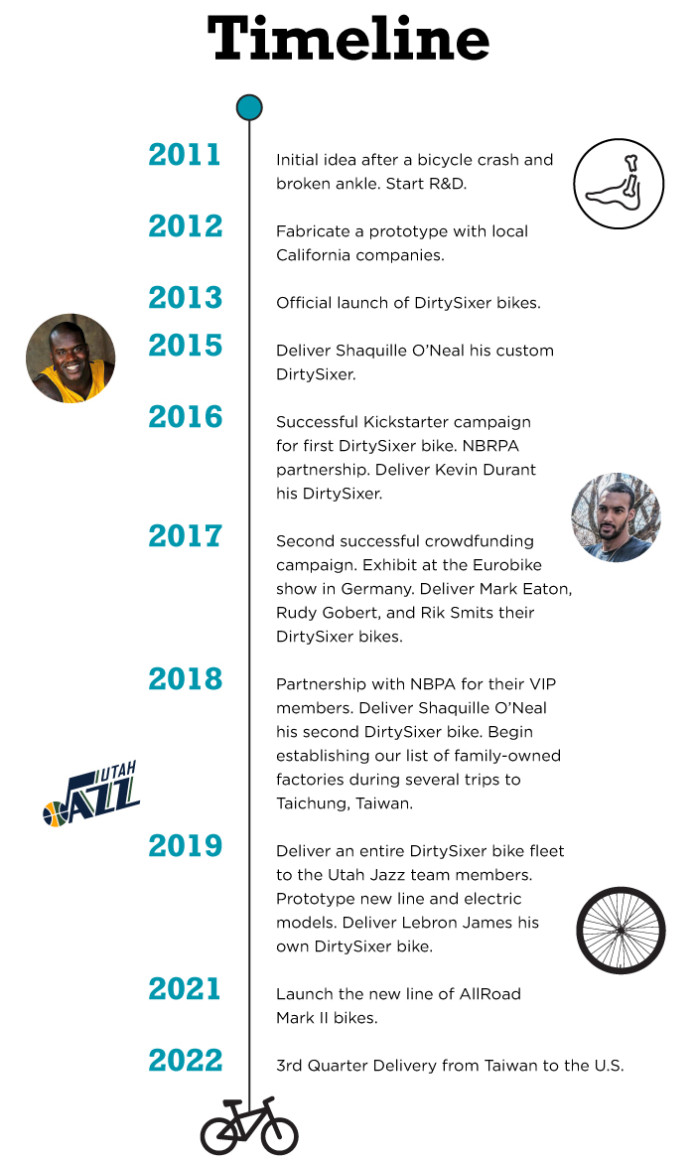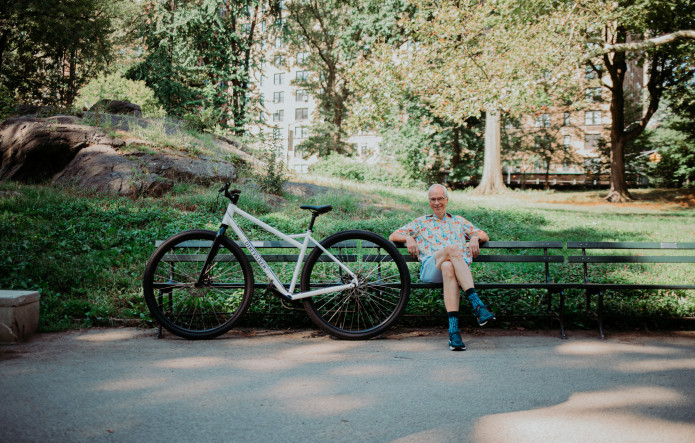 There are risks that may be out of our control. However, If there are any delays, we promise to communicate with our backers right away. We will keep each backer in the loop about the final shipping date. All features, technical info, functionality and other product specifications are subject to change without notice or obligation. (Geometry Chart)