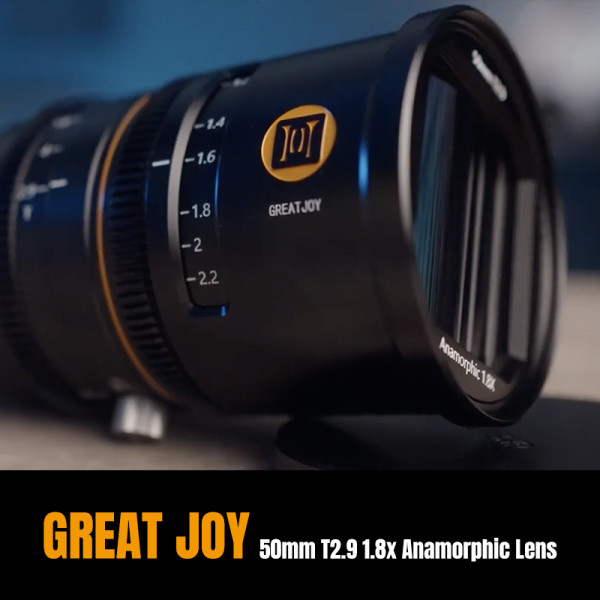 GREAT JOY 50mm T2.9 1.8x
$2,365,163
raised out of
$80,000
Concept
Ultra-wide Screen with True Anamorphic Look and More Cinematographic Feel.
Story
If you want to be GREAT JOY dealer and seek more information about GREAT JOY, please visit: https://greatjoylens.com/dealer/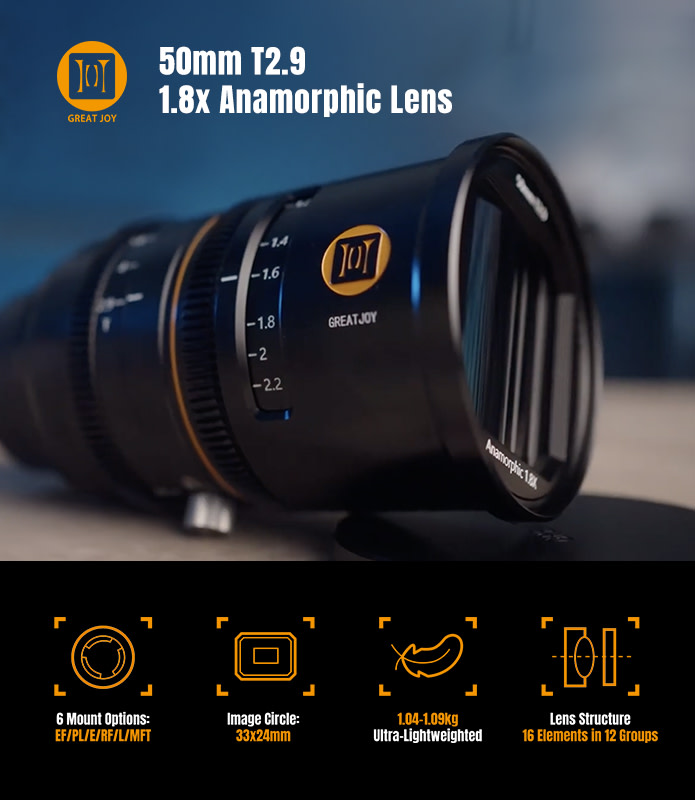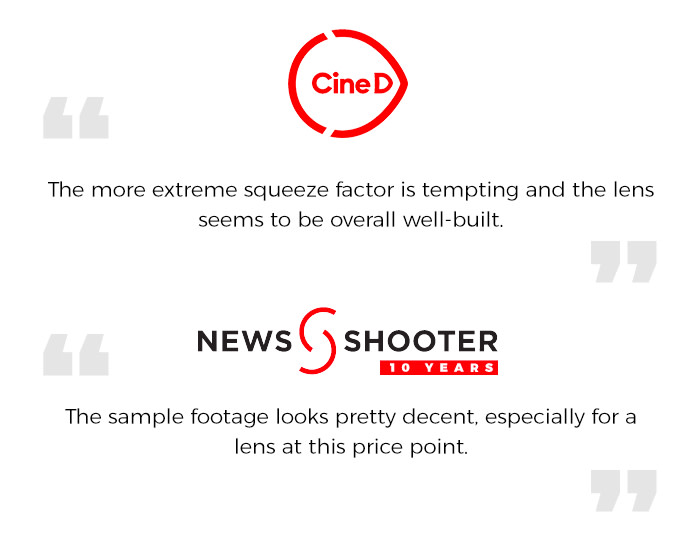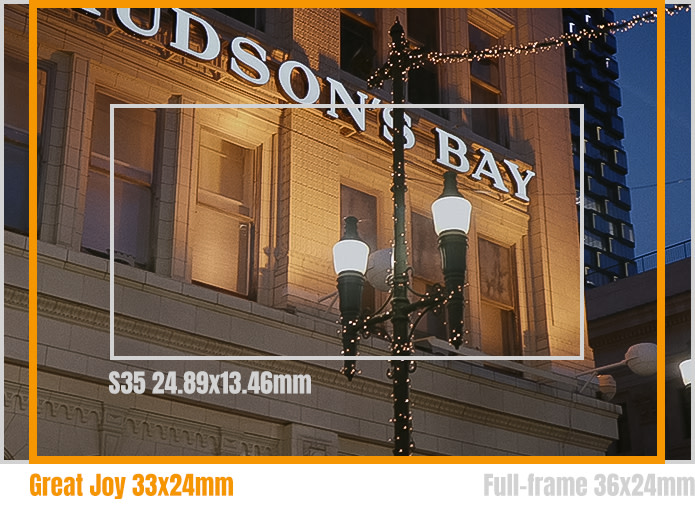 With 33×24 mm image circle, GREAT JOY 50mm T2.9 1.8x Anamorphic Lens supports shooting in 3:2, 4:3, and 16:9 aspect ratios and side-cropping to 2.35:1 format. If shooting in 4:3 full-frame, you can get a 2.4:1 image without any vignette.

GREAT JOY 1.8x 50mm lens provides enhanced anamorphic features. It captures the image with beautiful bokeh, out-of-focus blur, and gentle lens flare.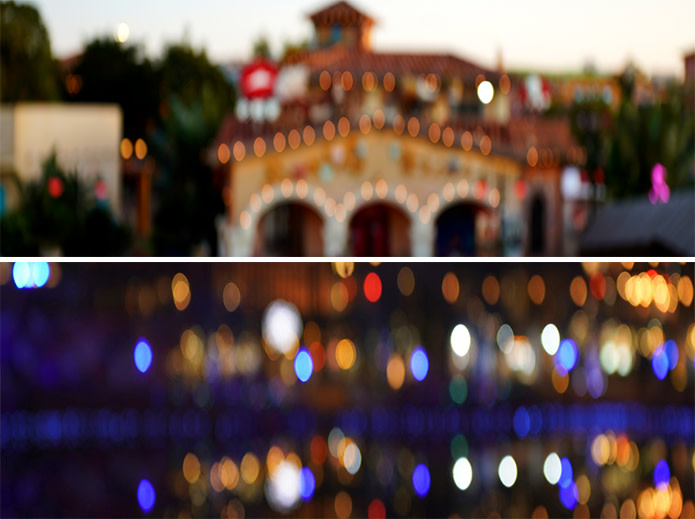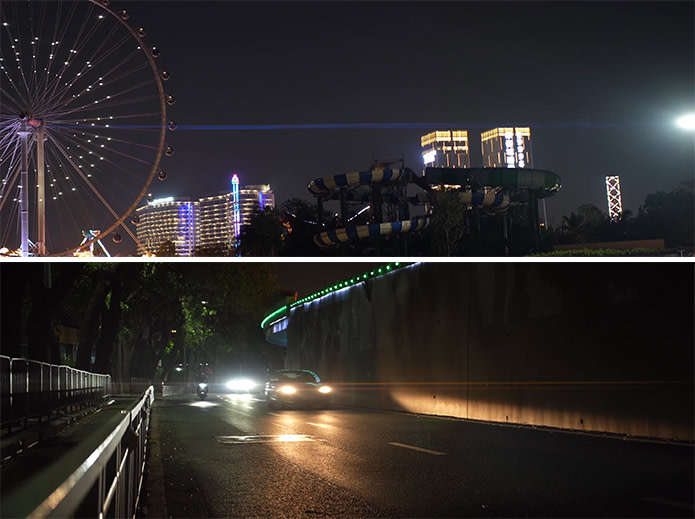 GREAT JOY provides blue & amber lens flare in a very clean and subtle way, not distracting to the image.

Panasonic S5
GREAT JOY 50mm T2.9 1.8x Anamorphic Lens
*For a clearer and better look at lens breathing, please check 00:44-00:48 of our main video.

Panasonic S5
GREAT JOY 50mm T2.9 1.8x Anamorphic Lens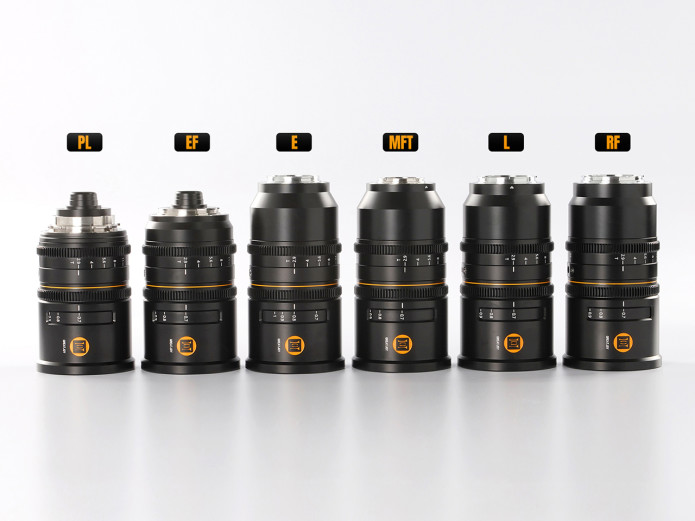 Great Joy provides 6 mount options for different camera models: EF, PL, E, RF, L, and MFT mounts. Other mirrorless cameras can also use GREAT JOY T2.9 1.8x Anamorphic Lens with EF or PL mount adapter.
*GREAT JOY 1.8x 50mm lens does not fit the adapter with drop-in filter or built-in glass element.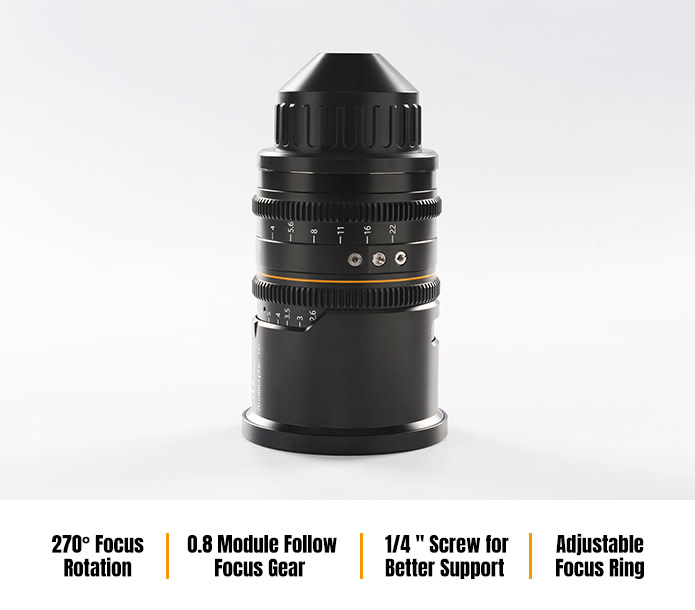 Adopted top-grade aluminum alloy, GREAT JOY 50mm T2.9 1.8X Anamorphic has a relatively light weight of 1040g/2.2 pounds. The lens offers 270° focus rotation with a minimum focus distance of 0.7m, good for closed-up portrait shooting.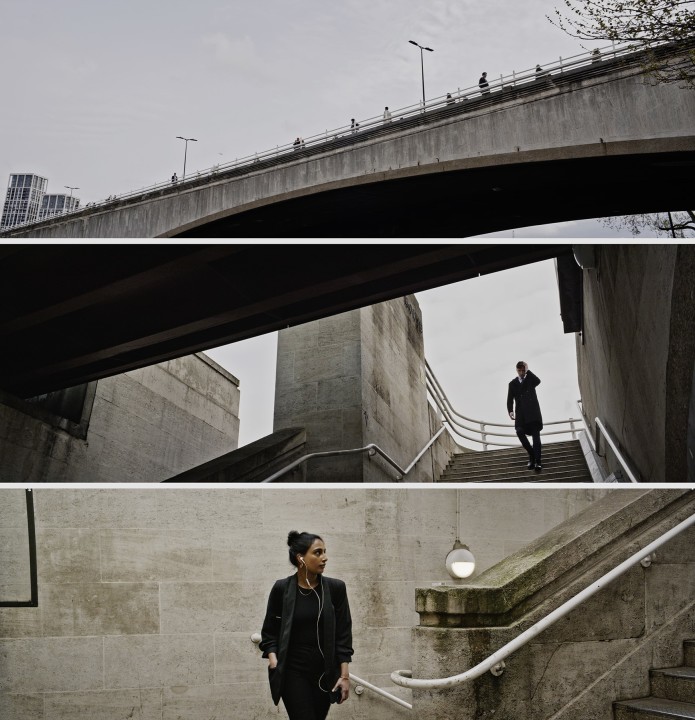 Lumix S5
GREAT JOY 50mm T2.9 1.8x Anamorphic Lens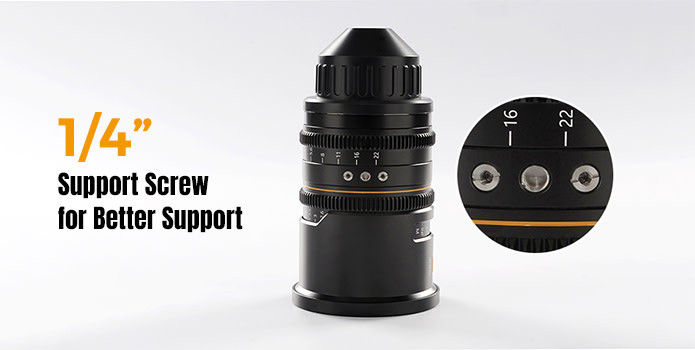 The lens housing features an industry-standard 0.8 MOD focus and the lens comes with M5 to 1/4″-20 UNC support screws.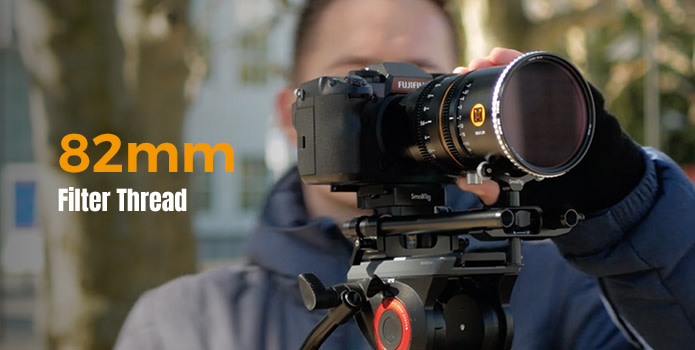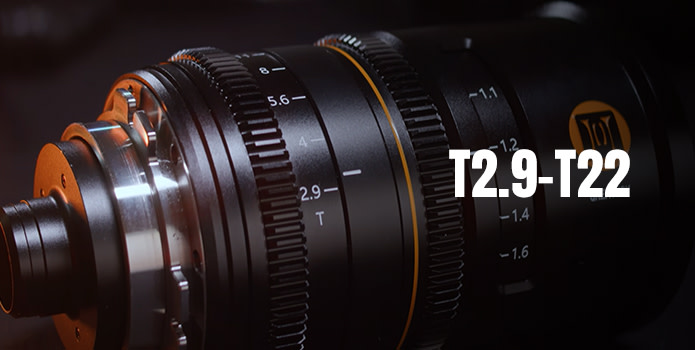 The focus ring of GREAT JOY 1.8x 50mm lens features stepless aperture design, providing smooth and seamless aperture control from T2.9 to T22.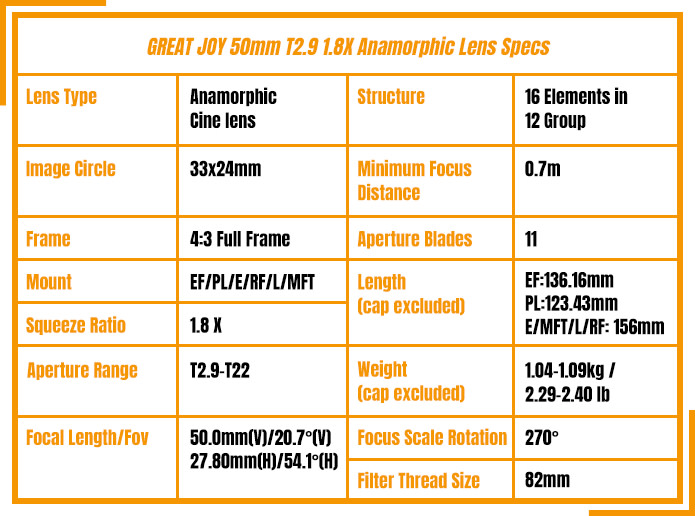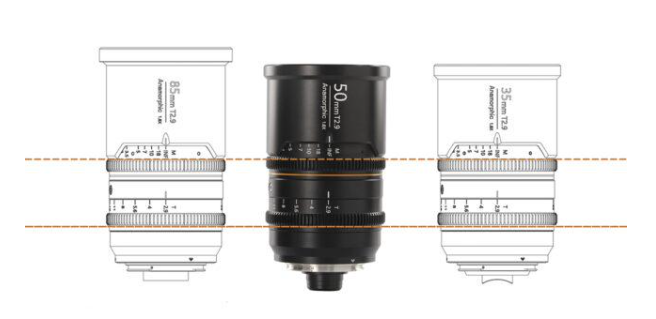 In 2022, we plan to expand our anamorphic lens lineup by introducing 35mm and 85mm anamorphic lenses. It's estimated that we can announce GREAT JOY 1.8x 35mm anamorphic lens in June. Please stay tuned!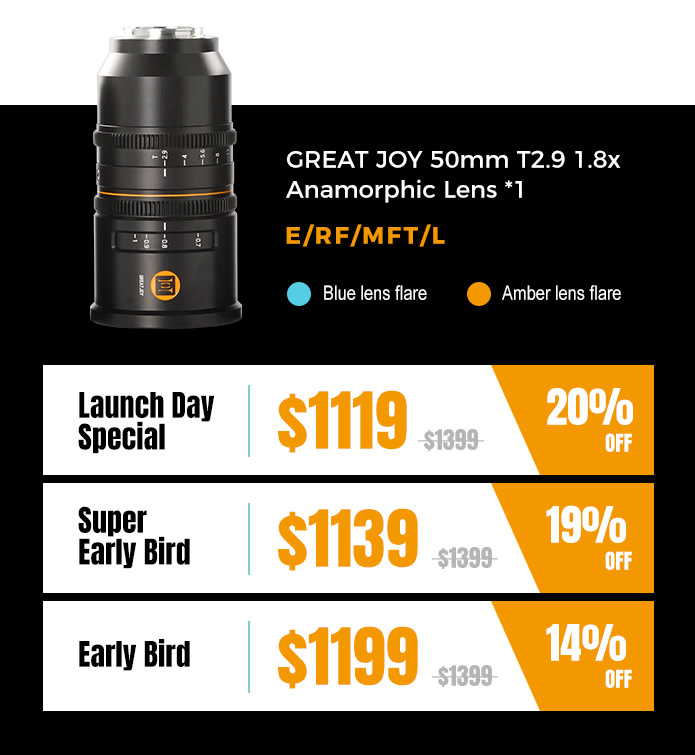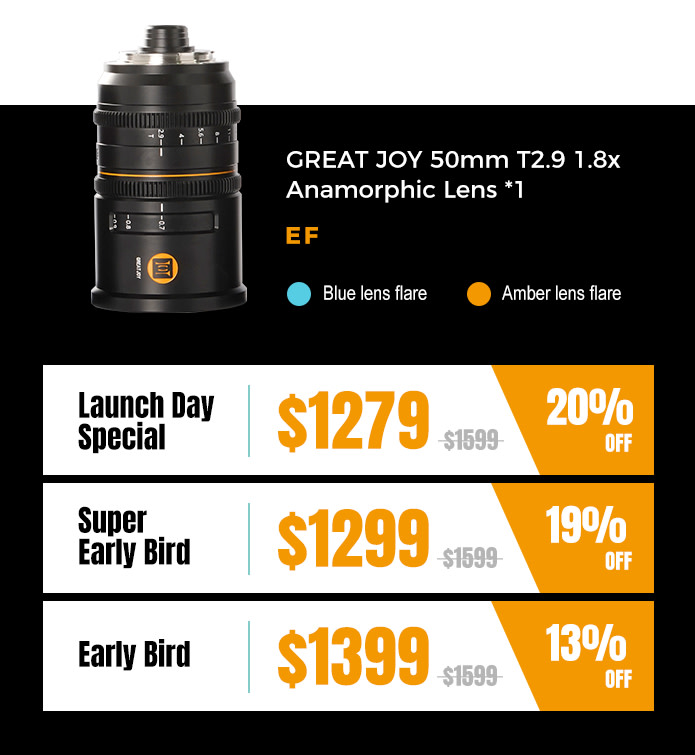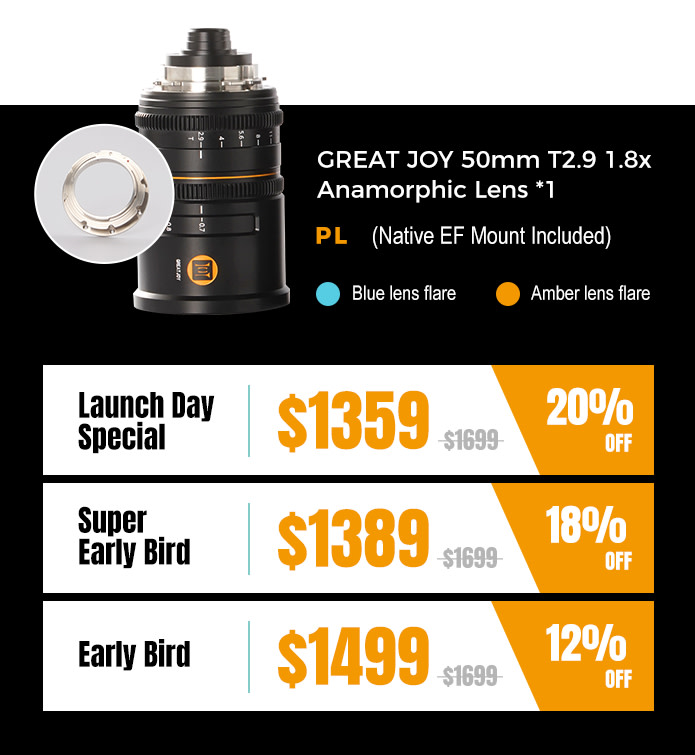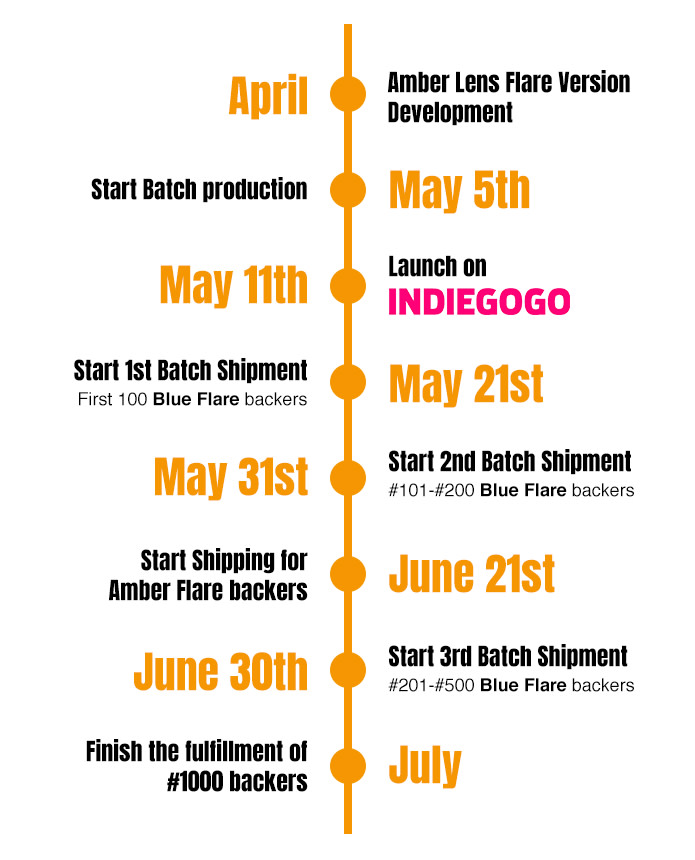 Born in China, Team GREAT JOY is a promising enterprise of senior professionals and engineers from various backgrounds. We are dedicated to providing affordable & good quality lenses and connecting creativity and future technologies for moving images and professional productions worldwide with Exceptional Quality, Exceptional Value, and Exceptional Affordability.
Our first 1.8x anamorphic set campaign has achieved incredible success and has been selected as a Project We Love on Kickstarter. To this day, we continue to receive positive feedback from backers.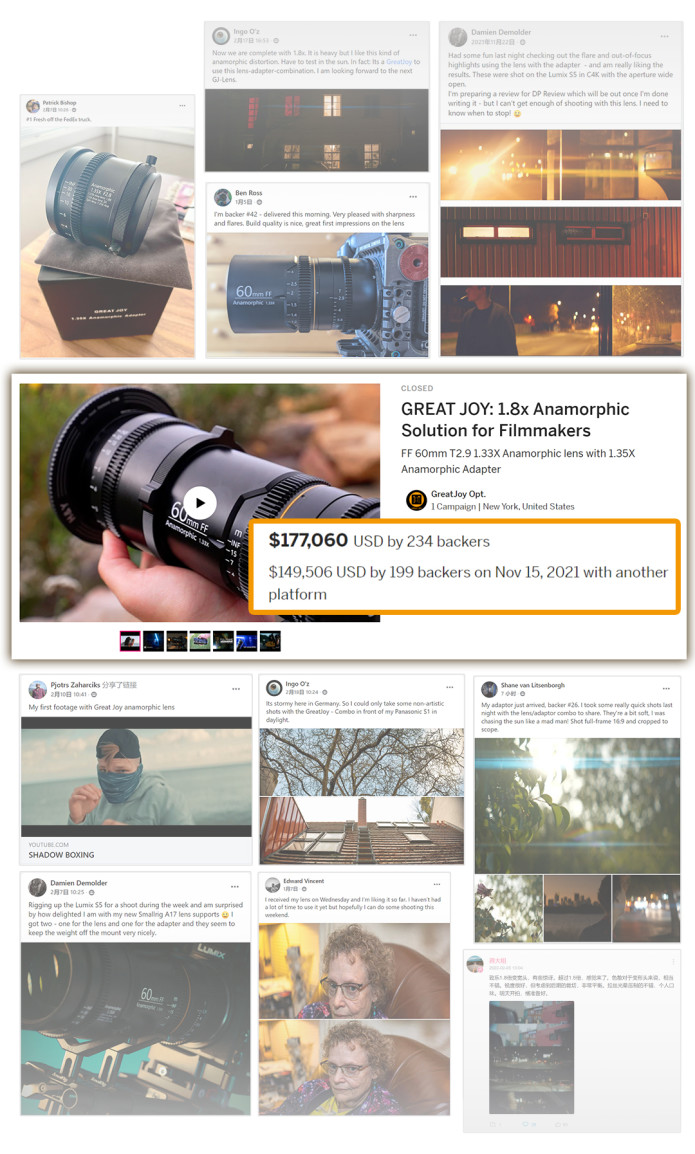 We've gained a lot of valuable experience from our previous crowdfunding campaign. This time we've introduced new suppliers and made sufficient preparation in advance to ensure the stable perk fulfillment. And we've made detailed schedule for production and shipping.
Despite this, no project is completely risk-free. In this campaign, our biggest challenge is the fulfillment of the amber flare version. In spite of our best efforts, it is still possible that your enthusiasm may exceed our production capacity. When any unexpected delays occur, we'll keep communication and transparency as our top priorities.
Marketing Partner