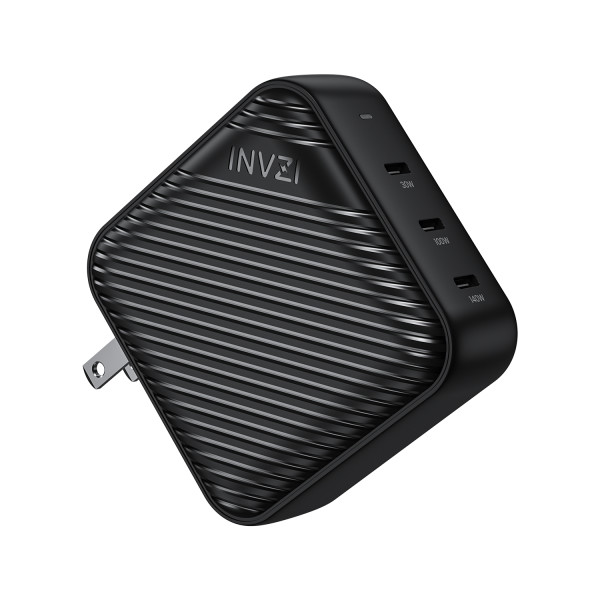 INVZI – World's Smallest 140W GaN Charger PD 3.1
$53,152
raised out of
$1,000
Concept
PD 3.1 GaN II Tech, 140W, 67W for MacBook Pro, X2 Faster than 100W Charger, Fast Charging 3 Devices
Story
World's Smallest 100W & 65W GaN Charger in 2020

Introducing World's Smallest 140W & 67W USB-C GaN Charger


Hands-On for 140W & 67W GaN Charger
Apple's New 140W USB-C GaN Charger for M1 16″ MacBook Pro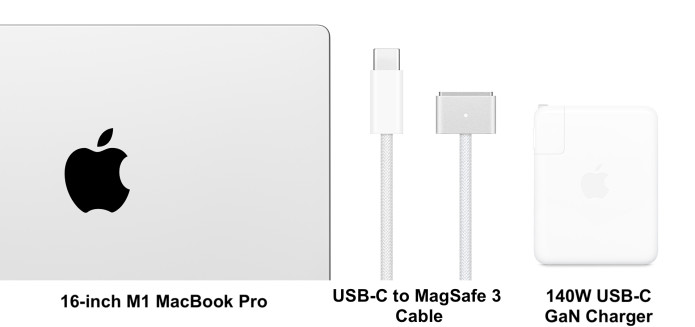 You Would Need More Ports for Everything
World's First 140W USB-C GaN Charger with 3 USB-C Ports

More Powerful than 3 X Apple Chargers

2 X Faster than 100W GaN Charger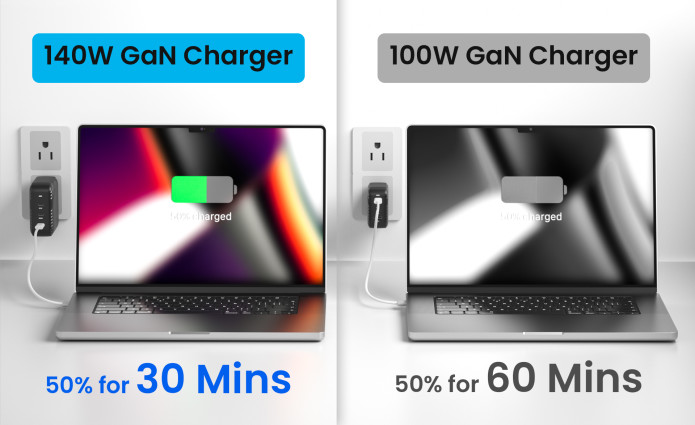 140W GaN Charger fast charges 50% battery of M1 MacBook Pro 16″ with MagSafe 3 Cable in 30 minutes. 2 times faster than 100W GaN Charger which charges 50% battery for 60 minutes.
Compatible for the Apple's New USB-C to MagSafe 3 Cable

140W for M1 MacBook Pro 16″ & 100W for 14″

Fast Charging 2 MacBooks & iPad

New GaN II Technology

GaN chargers are more efficient and can conduct higher voltages over time than silicone chargers. GaN II tech is the latest generation of GaN charging technology and offers continued improvements in power transfer, heat dissipation, and charging speed.
The Future of Charging
New PD 3.1 Fast Charging Protocol

The USB Power Delivery PD 3.1 is announced in 2021 and it enables power up to 240W. As before, the USB PD 3.0 protocol was limited up to 100W by voltage 20V at 5A current. Now, the PD 3.1 Protocol is already available on some devices including MacBook Pro 16 and 14. It also means that the INVZI 140W GaN Charger with PD 3.1 can fast charge your MacBook Pro (14-inch, 2021) or MacBook Pro (16-inch, 2021) 50% battery in 30 minutes.

140W is 30% Smaller than Apple 140W

67W is 60% Smaller than Apple 67W

Comparison with Apple 140W Charger

Universal Adapters & Extension Cord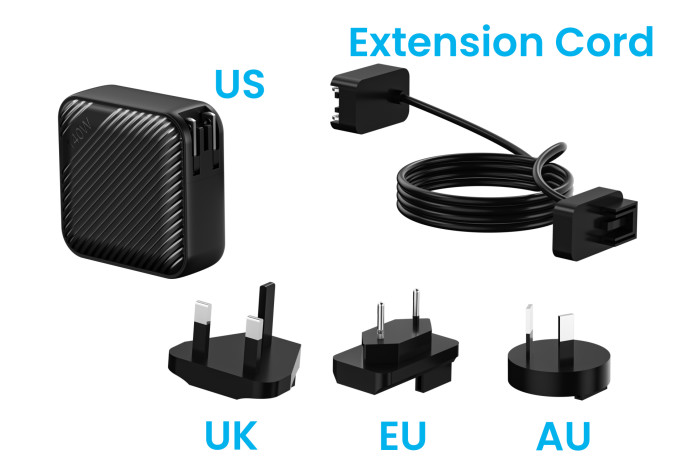 Changing a Wall Charger into a Desktop Charger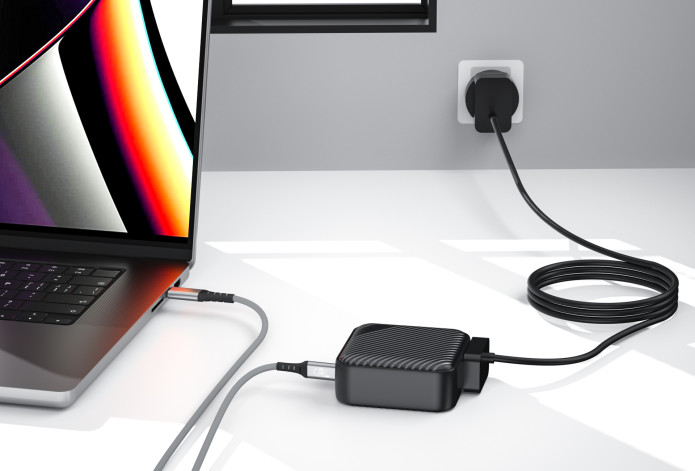 US Plug Extension Cord is Compatible with Universal Adapters
Video: Universal Adapters & Extension Cord
Compatible Devices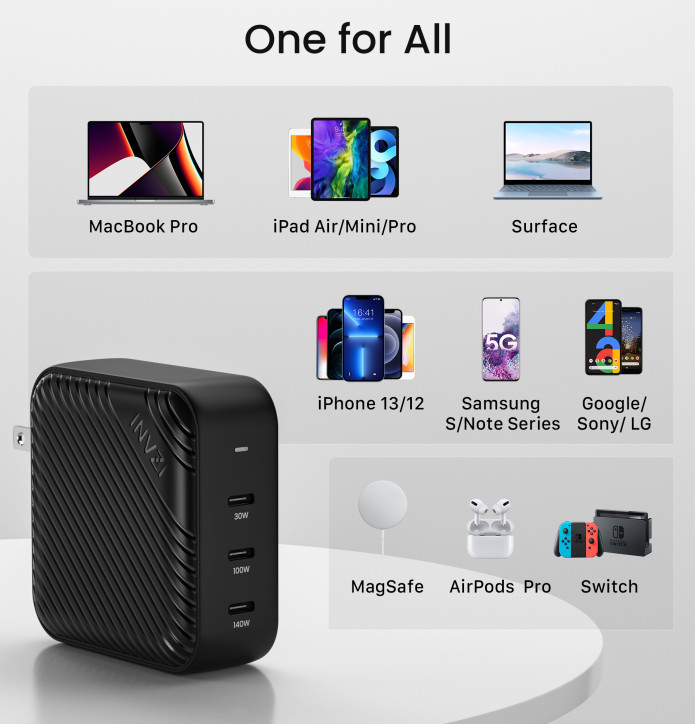 Safety Certifications

Compatible Fast Charging Protocol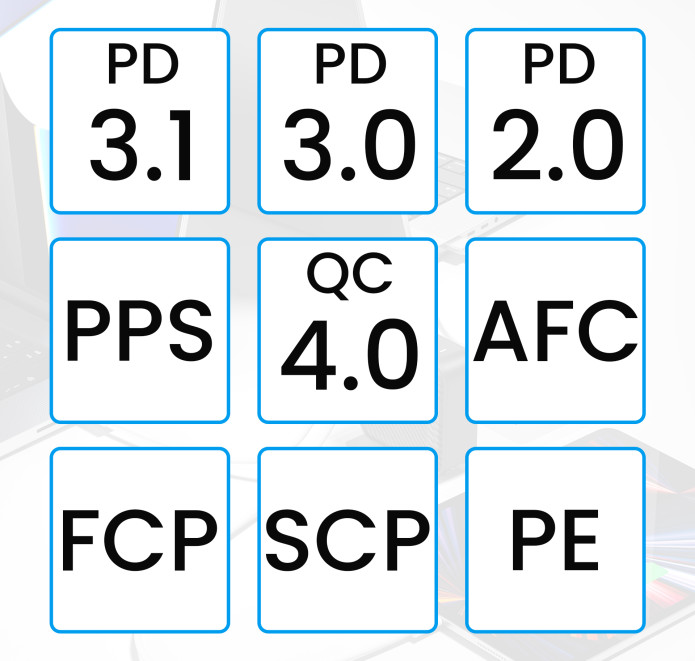 Smart Power Distribution
140W GaN Charger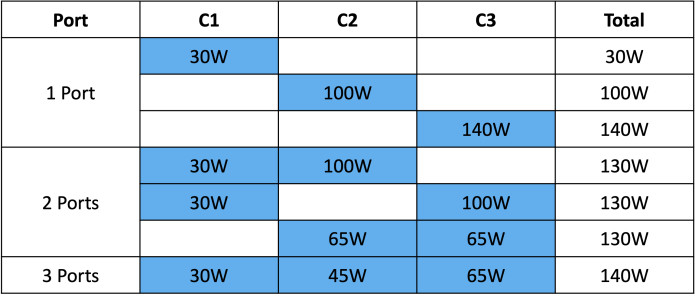 67W GaN Charger
USB-C: PD, 20.3V/3.3A, 20V/3.25A, 15V/3A, 12V/3A, 9V/3A, 5V/3A, PPS: 3.3-11V/4A

Tech Specs

140W GaN Charger:
Model Number: GaNHub GH14013
ProductDimensions:75x75x33 mm/ 2.95″x2.95″x1.29″
Product Weight: 334g
Power Input: AC 100-240V~3A, 50/60Hz
Max Power Output: 140W
Ports: 3 x USB-C
USB-C1: Max 30W, PD: 20V/1.5A, 15V/2A, 12V/2.5A, 9V/3A, 5V/3A. PPS: 4 -11V/3A.
USB-C2: Max 100W, PD: 20V/5A,15V/3A,12V/3A, 9V/3A, 5V/3A. PPS: 4-11V/5A, 4-21V/4A.
USB-C3: Max 140W, PD: 28V/5A, 20V/5A, 15V/3A, 12V/3A, 9V/3A, 5V/3A. PPS: 4-11V/5A, 4-21V/4A.
C1+C2/C3: Max 30W + 100W
C2+C3: Max 65W + 65W
C1+C2+C3: Max 30W + 45W + 65W

67W GaN Charger:
Model Number: GaNHub GH6711
Product Dimensions: 48x48x30.5 mm/ 1.88″ x 1.88″ x 1.2″
Product Weight: 92g
Power Input: AC 100-240V~1.5A, 50/60 Hz
USB-C Output: Max 67W, 20.3V/3.3A, 20V/3.25A, 15V/3A, 12V/3A, 9V/3A, 5V/3A. PPS: 3.3-11V/4A.

Rewards
Early Bird (50% Off)
$22 – 1 x INVZI GaNHub 67W GaN USB-C Charger
$55 – 1 x INVZI GaNHub 140W GaN USB-C Charger
Expected Retail Price
$49 – 1 x INVZI GaNHub 67W GaN USB-C Charger
$109 – 1 x INVZI GaNHub 140W GaN USB-C Charger
ADD-ON

What's in The Box

Get Your INVZI Now

Rewards Fulfilment
The fulfillment will be started on July 2022 when the campaign ends. To ensure timely reward delivery, we will ship rewards via insured postal service from 2 fulfillment and distribution centers in: California USA- fulfilling rewards within the United States, Hong Kong/China- fulfilling rewards outside of the United States. 
Timeline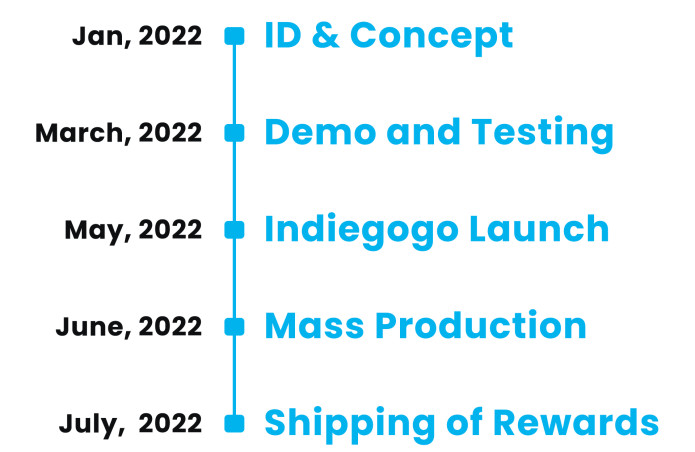 Design & Production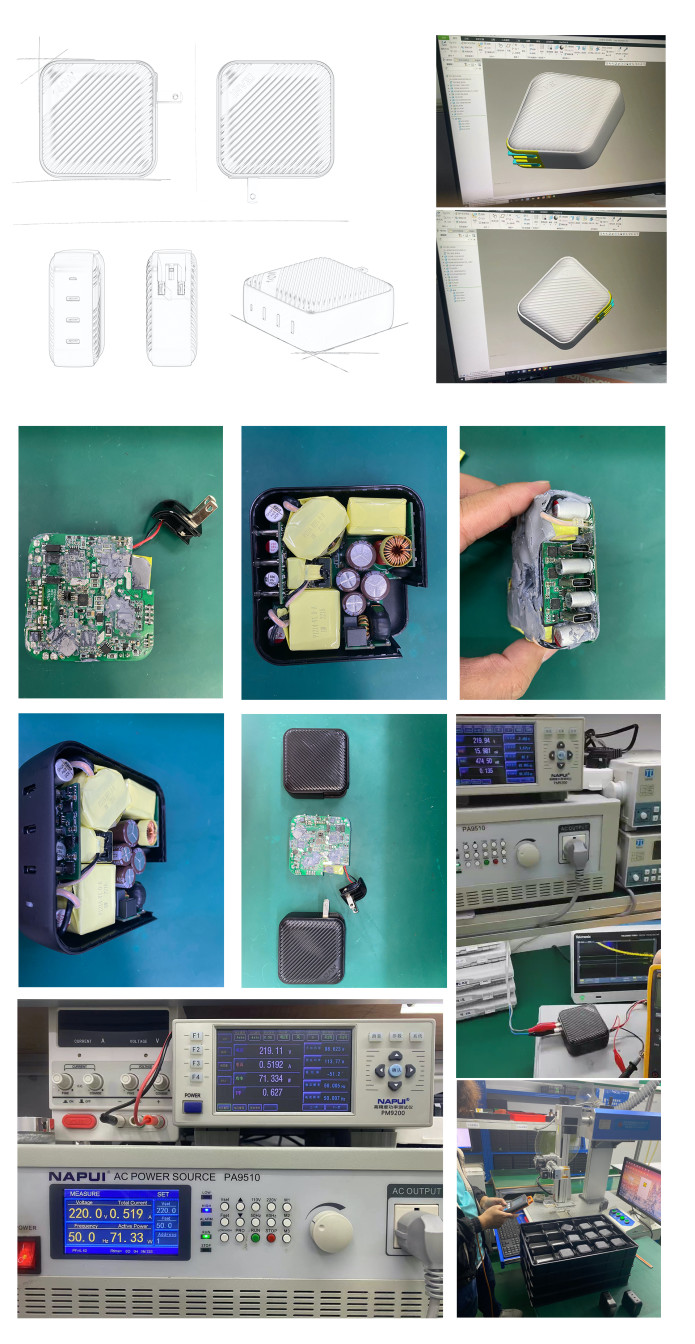 Testing Video: 140W 67W Charging for 2021 M1 MacBook Pro
INVZI has spent more than 2 years design and testing experience for the EE circuit and firmware to fully utilize the GaN Power IC to higher efficiency and better reliability since 65W, 100W to 140W GaN Charger. In order to make the smallest 140W charger with high efficiency ever, we design the  circuit board and components in the most compact PCBA layout. Only the industry's most efficient components that can deliver the best performance in the smallest of space are used. The dense circuit board is then surrounded by high-density thin heat sinks to aid in heat dissipation. We also use the AC-DC instead of DC-DC technology to make sure the high efficiency and low temperature for 140W GaN charger.
140W & 67W Charging Power for MacBook Pro

93% High Power Efficiency Testing Video
INVZI 140W GaN Charger was tested with the efficiency of 93%. As shown in the video, with an input power of 150W, INVZI 140W is able to output 140W. The power efficiency for 140W GaN Charger is 140W/150W = 93%. The power efficiency for 67W GaN Charger is 67W/72W=93%.
About Us
At INVZI, we believe in designing tech products that blend elegantly into your home or office. Simplicity, minimalism and clean lines make the basis of our design philosophy. INVZI offers a range of award winning consumer electronic products for daily life. Our designs have won awards for innovation at the world's most influential tech event, the CES®, in both 2021 and 2022. The Consumer Electronics Show® is the world's largest electronics expo. The Consumer Technology Association® has for more than 50 years awarded prices for the greatest innovations in the tech industry. The past 2 years, INVZI has taken home awards for our crowdfunded designs:
2022 CES® Innovation Award for MagHub SSD Docking Station
2021 CES® Innovation Award for 9-in-1 100W GaN USB-C Power Hub
140W and 67W GaN chargers are the newest design that we are releasing at INVZI following the 100W and 65W GaN charger. We have devoted ourselves to creating world-class products for MacBook, iPhone, iPad, and other consumer electronics. To date, we have raised more than $1M with 10,000+ Backers through our crowdfunding campaigns since 2020. 
INVZI GaN Charger Family

Risks & Challenges
There is no such thing as a risk-free campaign. Fortunately, our experience and our insights have prepared us to follow through on our promises. We are confident that we have done the work necessary to avoid any substantial challenges and setbacks. Our crowdfunding campaign was a hit in 2020 over $1.000,000, and we believe this will be better. In the photos that we have provided, the INVZI 140W and 67W GaN Chargers are a fully functional, usable prototype. This products are ready for EVT and DVT, stage and once we raise the funds that we need we will be able to reach economies of scale for mass production, keeping costs low for you. We already prepared 5,000pcs 140W and 67W GaN chargers for the first batch. We make sure we can deliver the rewards on time.

Thanks for Your Support