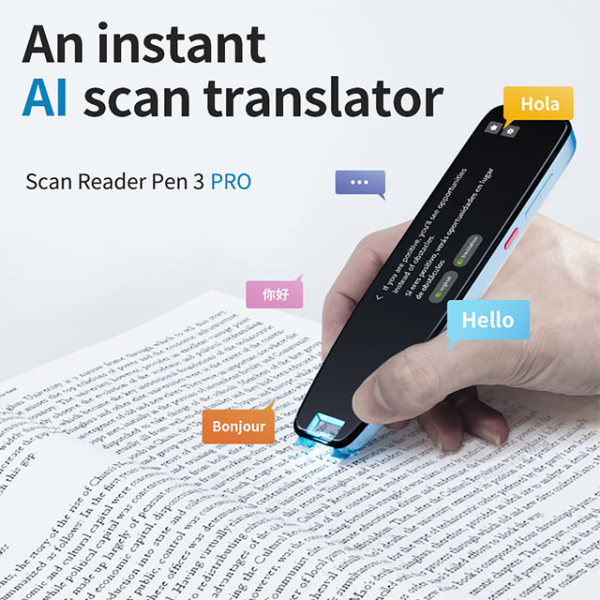 NEWYES Scan Reader Pen 3 Pro – AI translator
$343,947
raised out of
$40,000
Concept
A combination of reading machine, paper dictionaries, OCR tool, translation app, and recorder!
Story
Please imagine the following scenarios:
When your child is eager to read independently but always comes across new words, which makes him frustrating, you can not always sit beside him to give him a hand.
When you learn a language and need professional pronunciation to guide you, opening the language app on your phone and typing in a new word is too time-consuming.
When your grandpa wants to read the newspaper, he can not find his glasses.
When traveling abroad and getting lost, you ask passersby for help, but you can't understand what they say.
        ….
Above are happening every day. To help people in need, NEWYES Scan Reader Pen 3 Pro was created!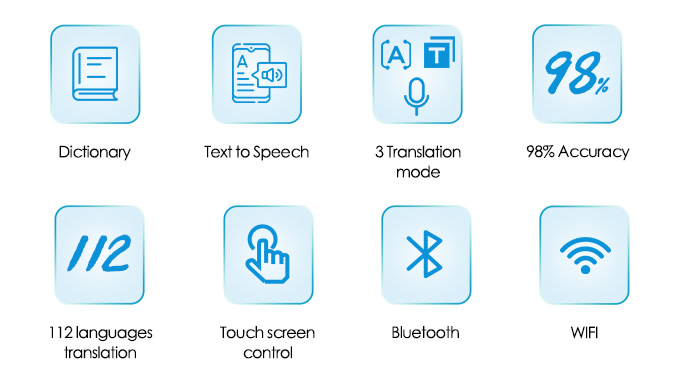 What is NEWYES Scan Reader Pen 3 Pro? 

*Enhance your memory by reading out the content 
*Scans and translates 1 word/sec, 15 times faster than referring to a paper-based dictionary.
*Transcribe your printed text, highly improve your work/study efficiency
*Instant 2-way translation, 112 languages supported
*Used as a voice recorder
And more!
 What occasions does it suit?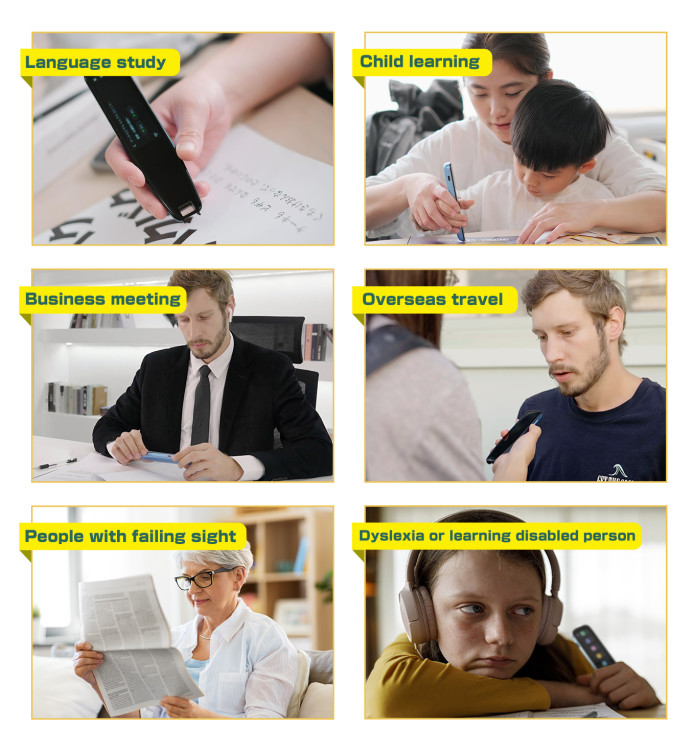 112+ languages available
Whether you're a beginner or an advanced level, if your goal is to learn a language, this pen perfectly matches you. It can translate 112 languages, and we're still increasing the new languages database. So you will always find the language you want to learn on this device. It is also a great tool for kids to study.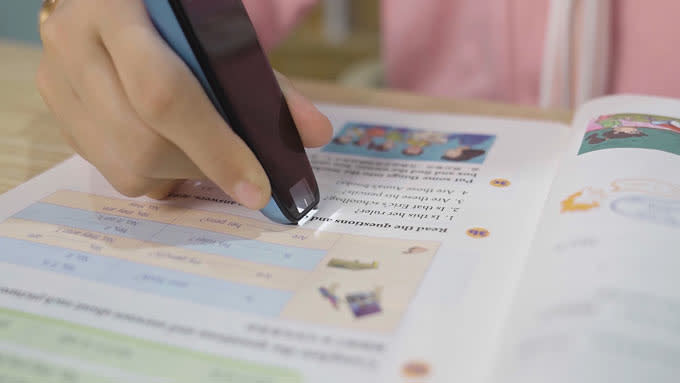 Voice translation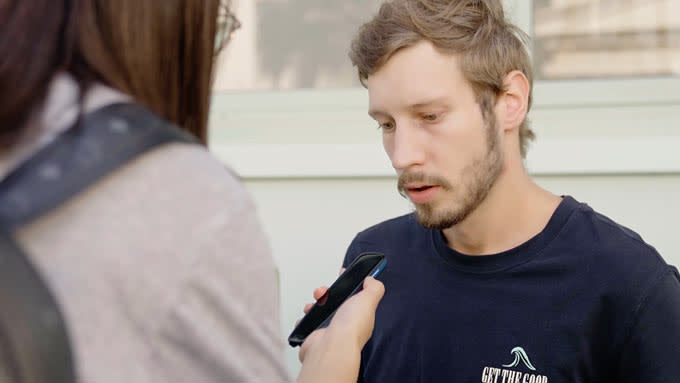 Besides text, this device can also translate audio, this special design allows you to communicate without barriers during an exotic trip or business interview.
 Quick recognition and high accuracy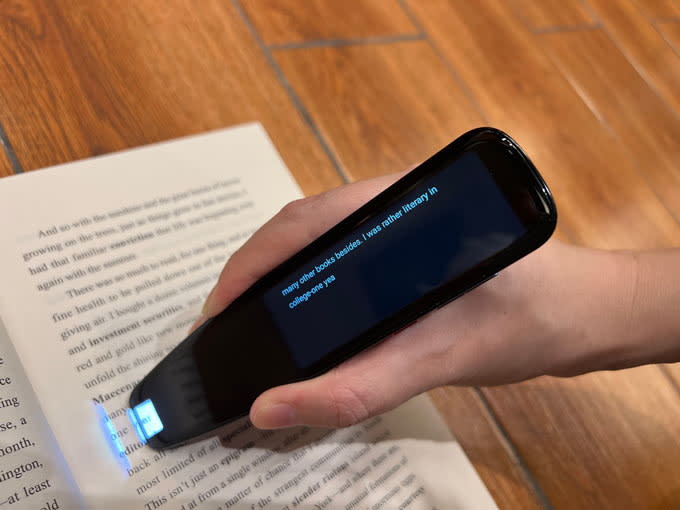 Equipped with a high frame rate professional scanning camera, NEWYES scan reader  3 Pro can recognize 3000 characters per minute, 0.29s quick response time, 0.5s fast translation, and the accuracy rate is as high as 98%.
 Built-in Dictionary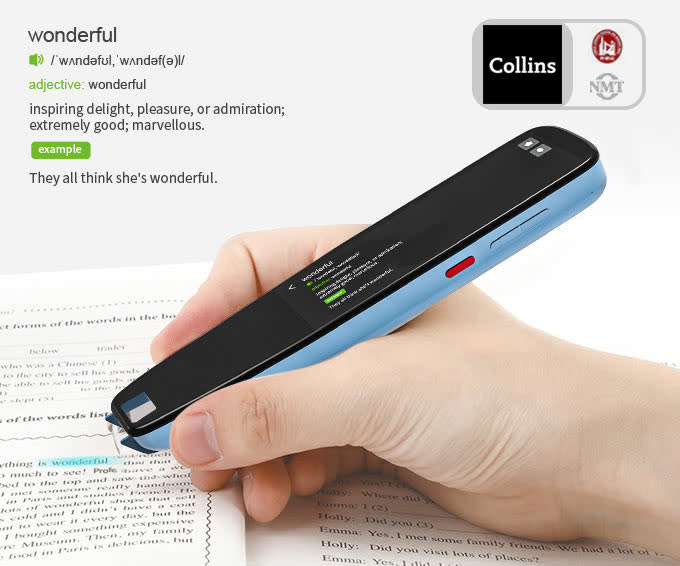 It contains a dictionary function which would be a time-saving and professional tool for language learners or self-taught kids. Just scan new words or sentences to check their meaning, play the audio and repeat the speaking for practice. This way, you don't need to manually flip through the dictionary, dramatically improving efficiency and saving time. In addition to Collins English Dictionary, it includes the FLTRP dictionary and NMT(neural machine translation). 
Text-to-speech scanner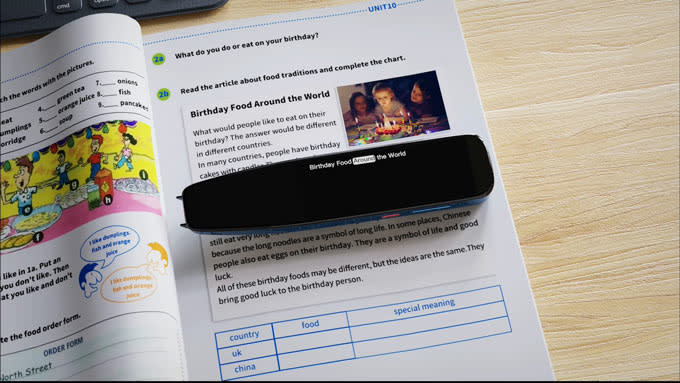 To better help people with dyslexia and people with reading needs, Scan Reader Pen 3 Pro is upgraded with a text-to-speech function. It can read out the scanned content in real-time. This function can effectively help children recognize words and help the elderly read the paper. What's more, it can help people with dyslexia to learn!
Transcribe printed content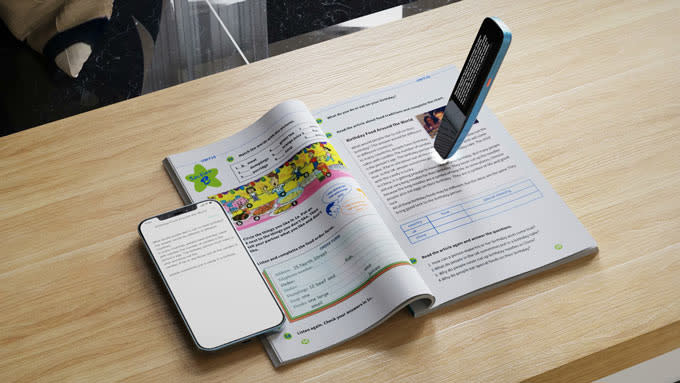 NEWYES Scan Reader Pen 3 Pro supports synchronously transcribing via OCR technology. It can recognize 55+ languages. Use the USB cable to export the scanned content.
 Kind to left-handers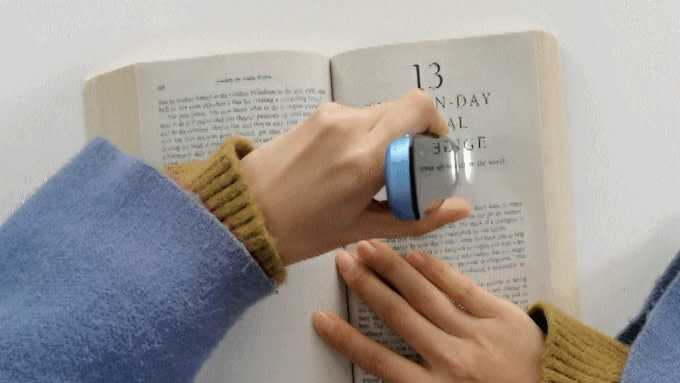 Scan Reader Pen 3 Pro is equipped with the function of converting left-handedness. Even if you are left-handed, it allows you to scan the content you want with smooth operation.
Scan different materials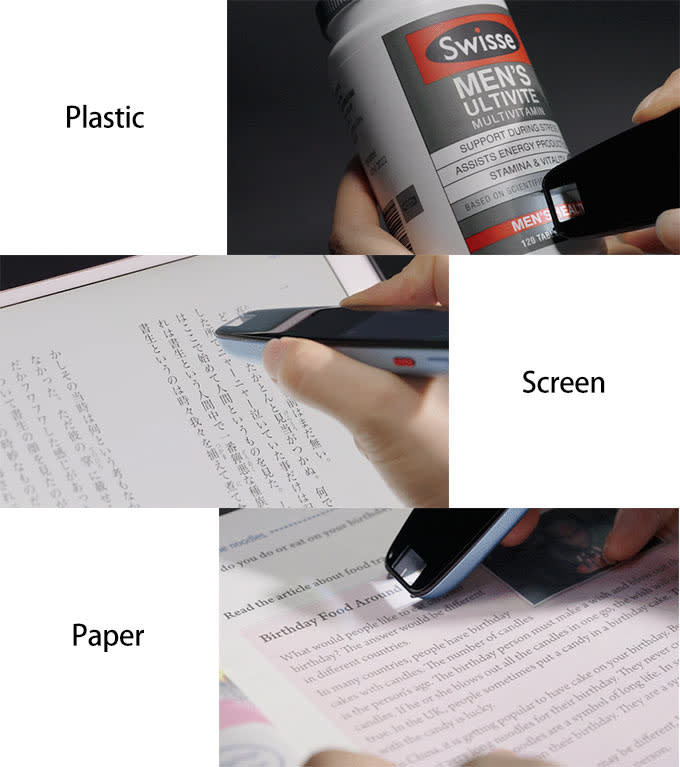 NEWYES Scan Reader Pen 3 Pro supports scanning on different materials. For example, you can use it to browse the instructions on the medicine bottle.
Vertically scanning of Japanese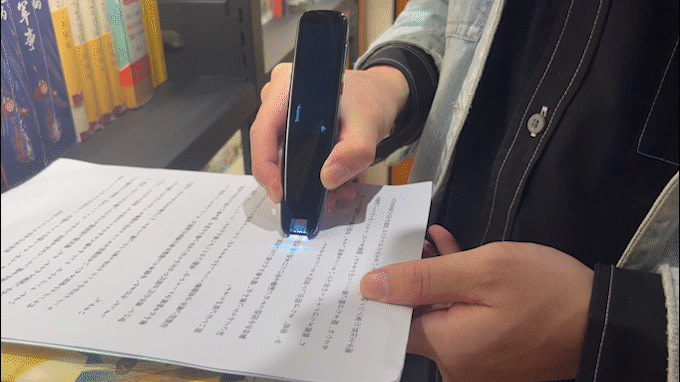 NEWYES Scan Reader Pen 3 Pro supports vertical scanning of Japanese. When you need to understand a Japanese book, use the pen to scan from top to bottom, and the content can be recognized accurately. It will highly improve Japanese learning efficiency.
Support online/offline mode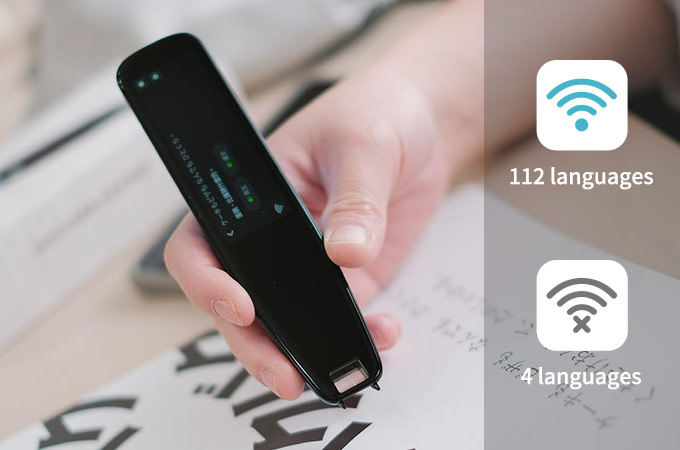 This device can be used offline to translate four languages, English, Chinese, Japanese and Korean. And when it is connected to a WIFI, it supports translation in 112 languages. With 16GB storage, the translation speed is very fast.
Bluetooth access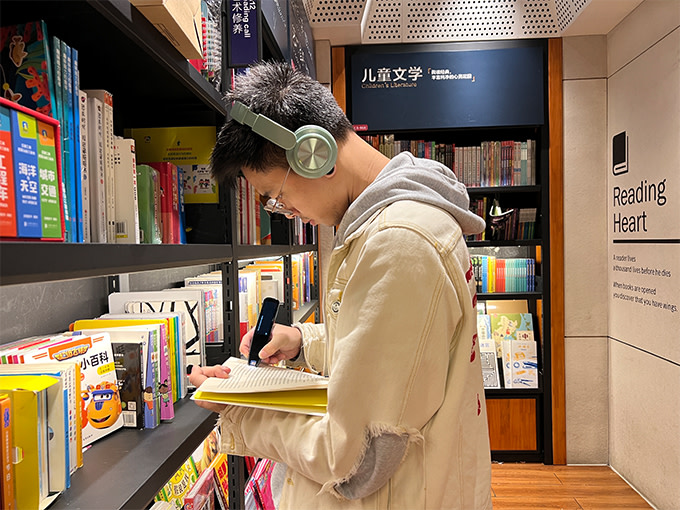 NEWYES Scan Reader Pen 3 Pro can connect to your Bluetooth earphones. Bluetooth connectivity allows you to have a quieter learning environment without worrying about disturbing others.
Touch screen & Portable
This pen supports touch screen use, and the interface is straightforward and easy to use. The screen size is 2.98 inches, allowing users to see the contents clearly. It's only 80g/0.18lb, lightweight, and portable.
MP3 & Digital voice recorder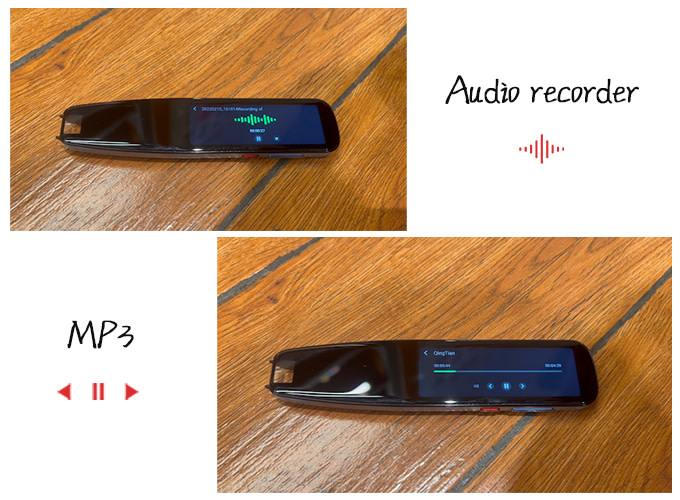 NEWYES Scan Reader Pen 3 Pro has a record function, it can easily record the audio for you. And you also can use it as an MP3 player.
Long standby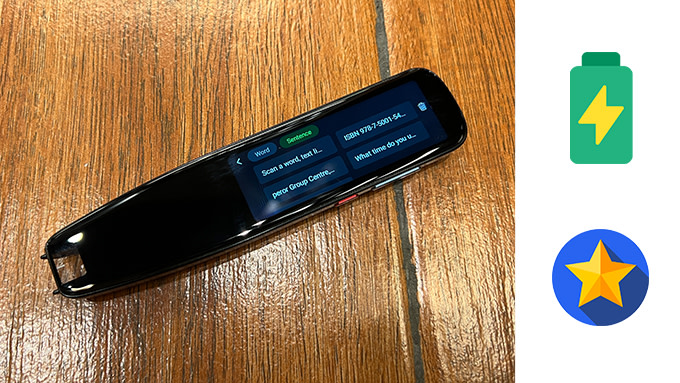 The pen has a large battery capacity-1200mAh, which can stand by for 8 days and can be used continuously for 2-3 hours. And you can save content to 'favorite' and review it later.
Recognize various fonts and text sizes
NEWYES TEAM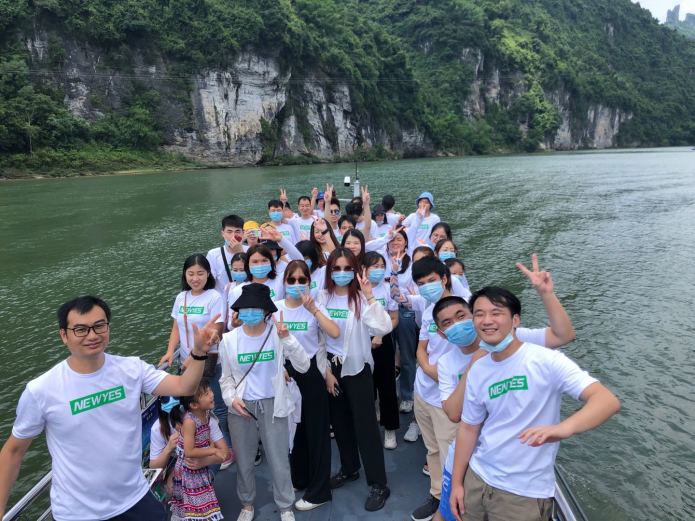 Risks and challenges
We believe one of Indiegogo's biggest challenges is delivering a fine-tuned product as quickly as possible. We understand that quality is a must and always comes first. That is why we have done a lot of work before going live on Indiegogo to keep risks low and to be able to deliver our product as quickly as possible. Despite our planning, some circumstances may be out of our control. If we are met with these events, we promise to communicate with full transparency to you, our backers, and work to resolve all issues in a timely manner.