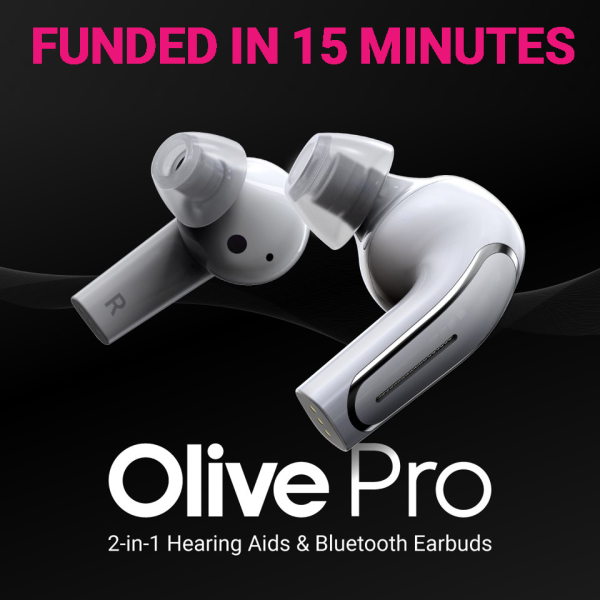 Olive Pro
$87,442
raised out of
$20,000
Concept
Enhanced Hearing for Sounds, Music and Conversations. Affordable Hearing for All.
Story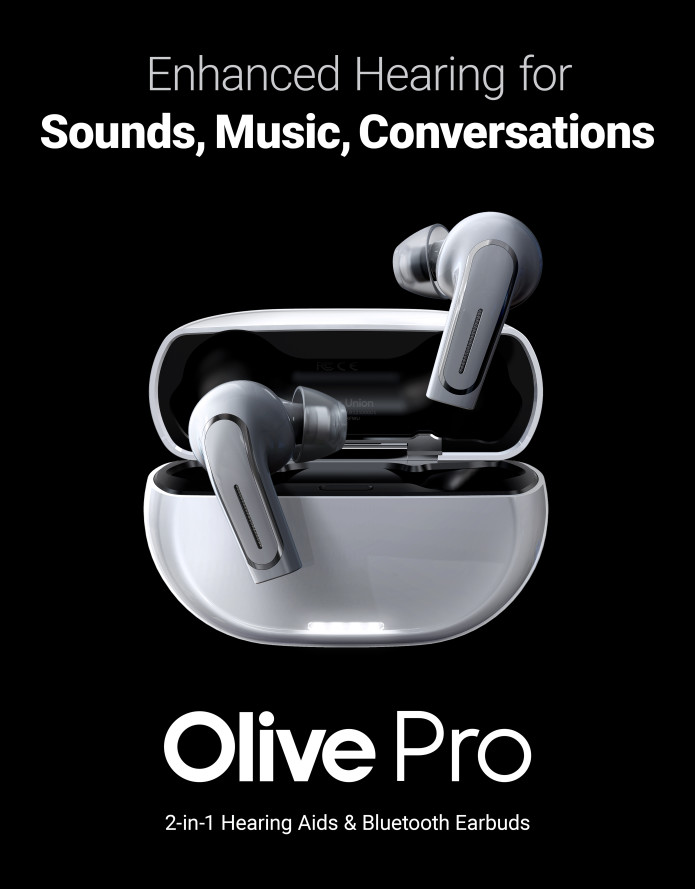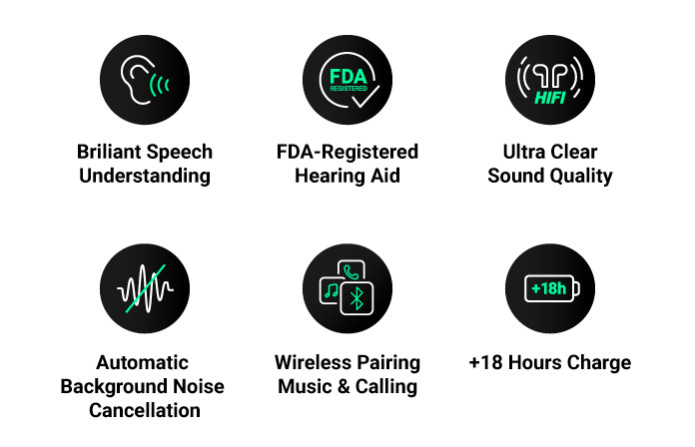 Brilliant speech understanding and automated background noise cancellation
combined to bring true, ultra crisp sound quality for better music listening,
clearer conversations, and less noise. 
Celebrated crowdfunder Olive Union is back with the long awaited
next generation "affordable hearing for all" hearing solution.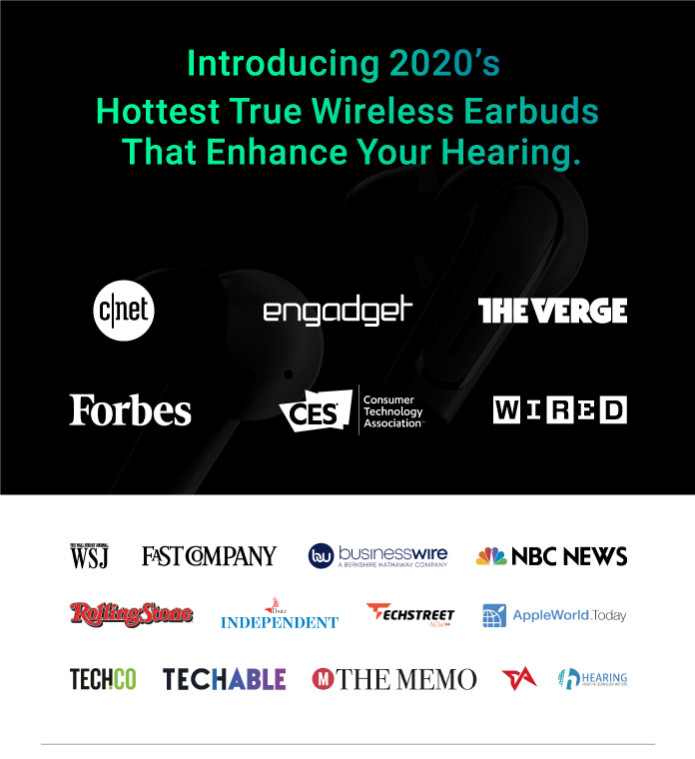 The previous generation Olive Smart Ear Bluetooth Hearing Device received
rave reviews, with overwhelming demand for a new, improved third generation
pair for everyone to wear.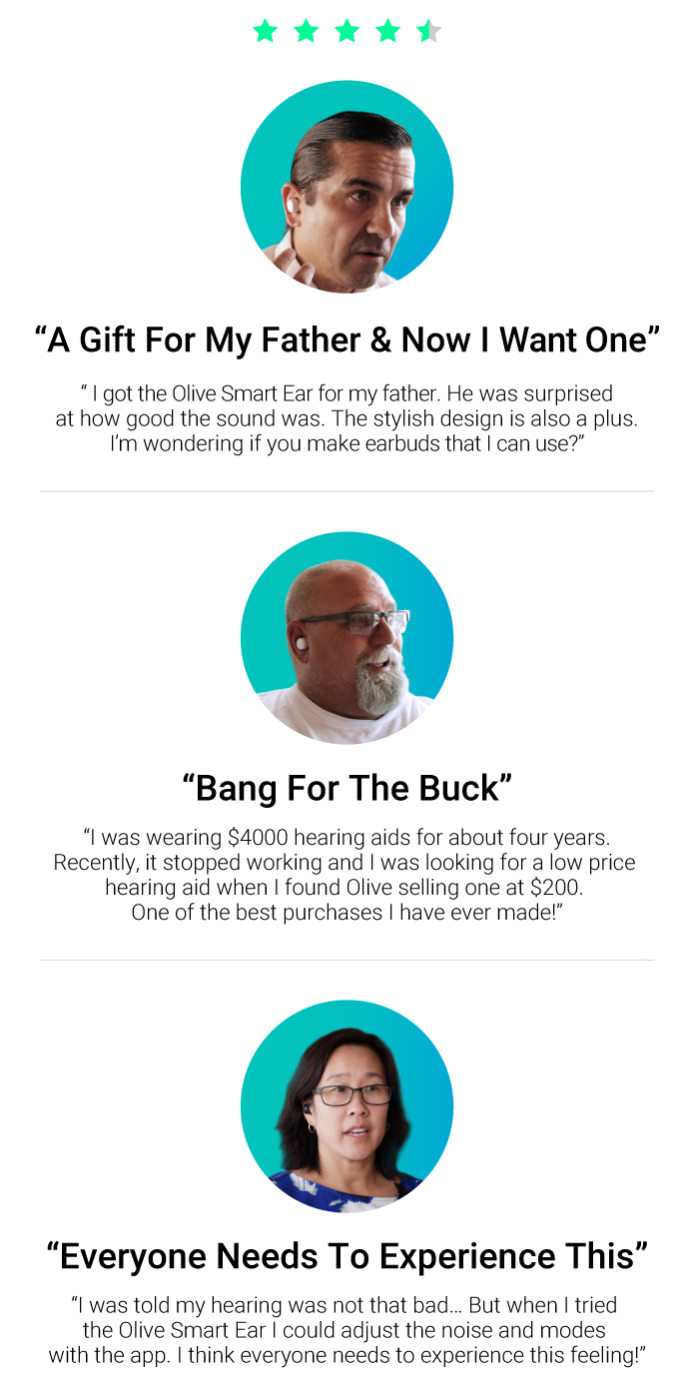 Voice detection and noise cancellation powered by machine learning.
Listen to ambient sounds with focused enhancement on specific sound sources.

Crystal clear speech without unwanted noise.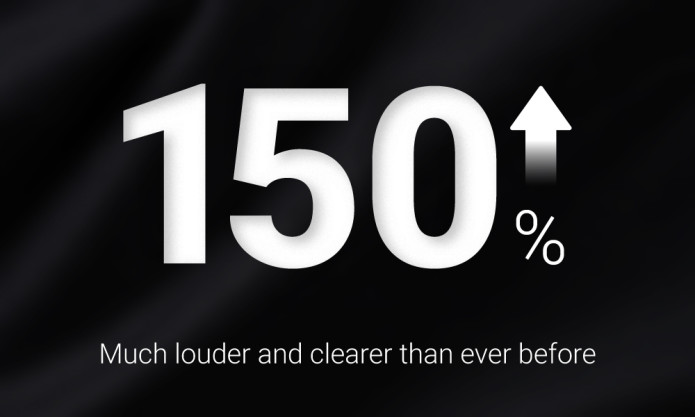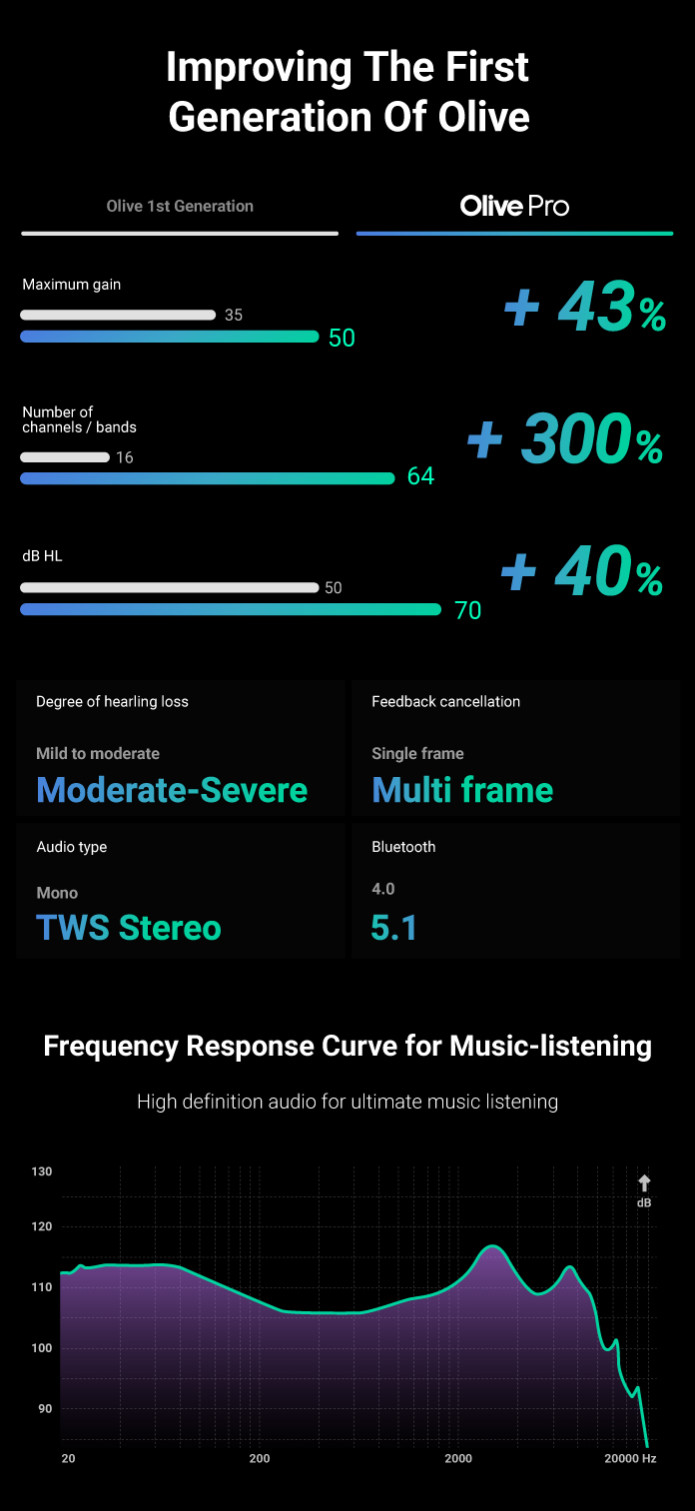 Tuned to capture 99.8% of sounds within hearing range without distortion.
Sound modes that can be adjusted to your environment.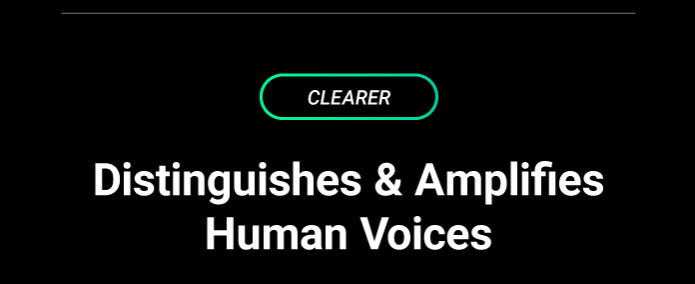 Amplifies human voices while cutting out
unwanted noise to deliver crisp conversations.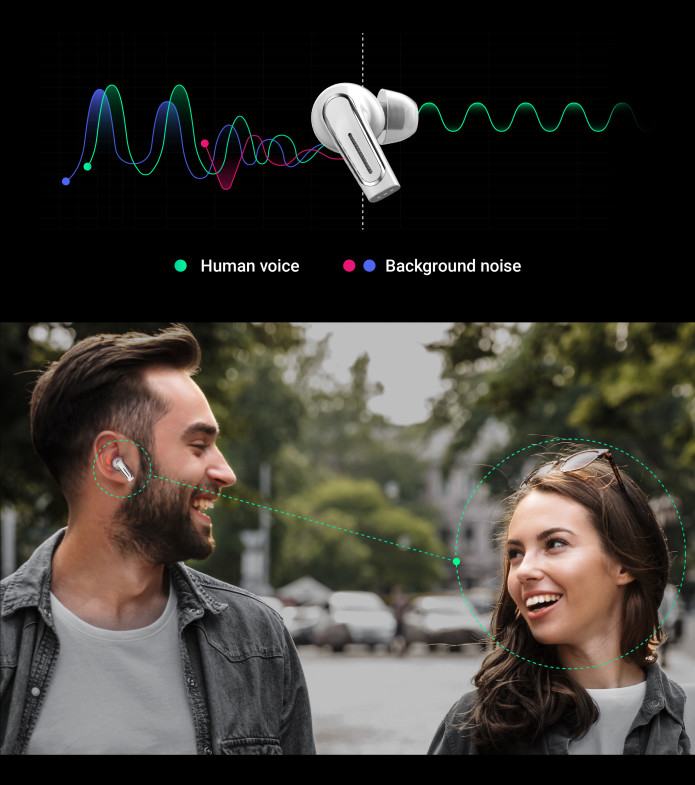 World-class balanced amature speakers(BA drivers)
deliver immersive HD audio with personalized music EQ.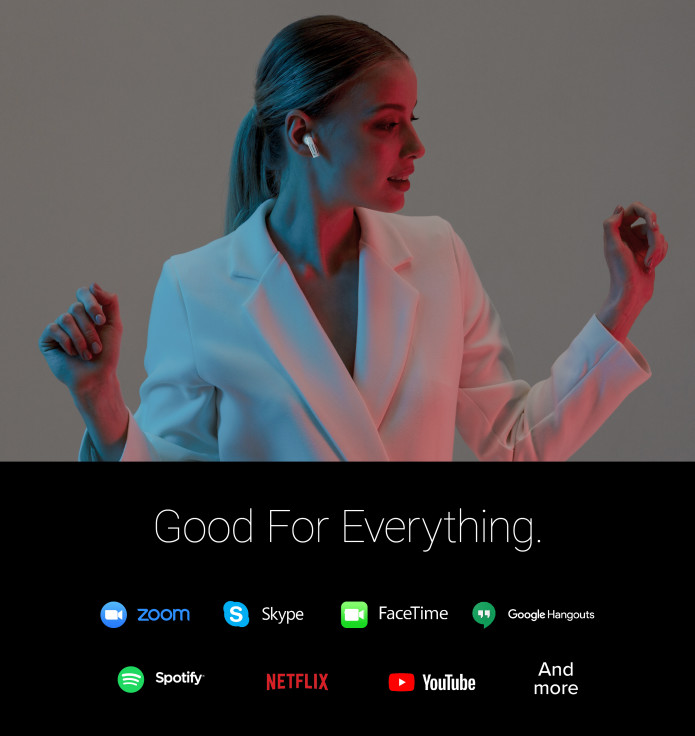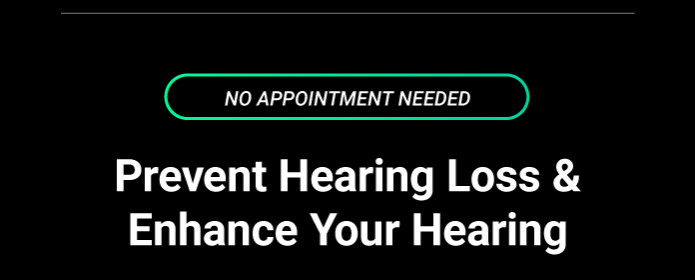 Take a 5-minute hearing test with the app to test your hearing anytime.
Customize sound settings for music and live listening.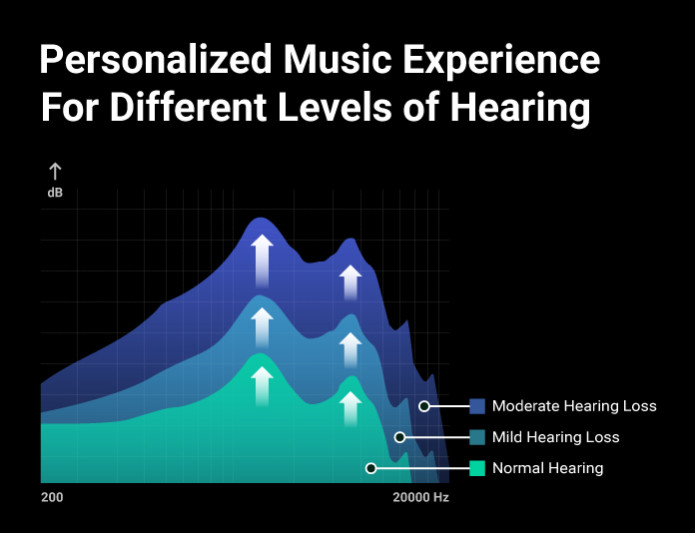 Hearing impairment is more than just physical – it's financial.
Olive Union is disrupting the market with a truly standout pair
of 2-in-1 hearing aids and bluetooth earbuds. And Olive Pro is FDA-registered as a medical device.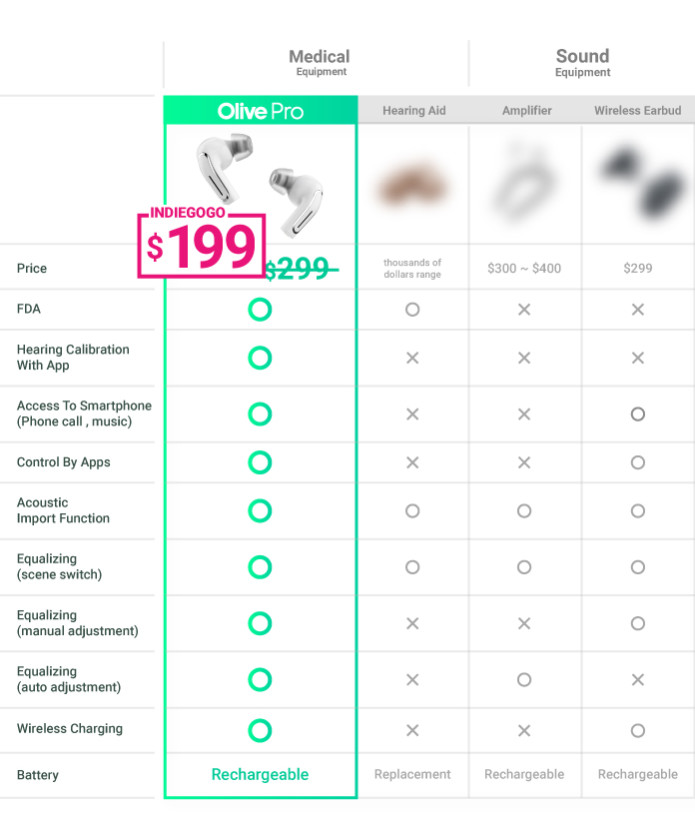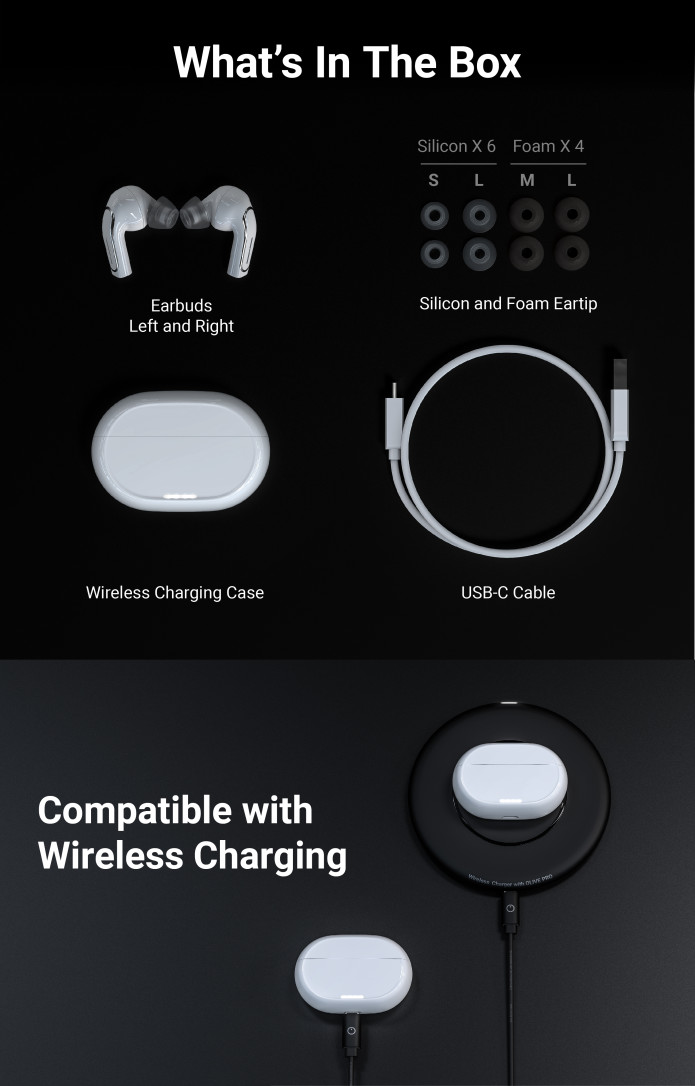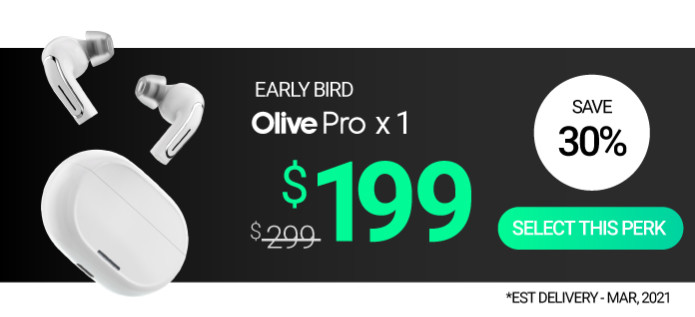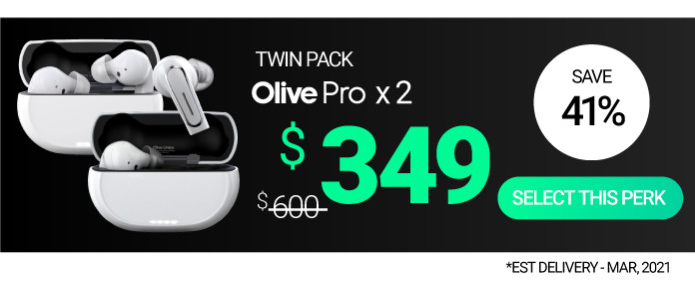 Refer Friends & Get Cash Back!
With a referral program powered by Kickbooster, you can refer friends to pre-order on Indiegogo. You can earn 11% Cash Back on each friend referred.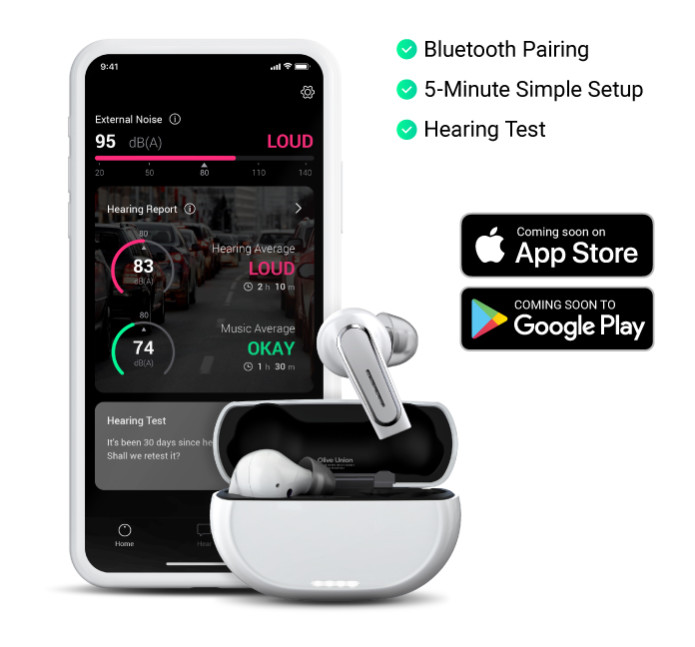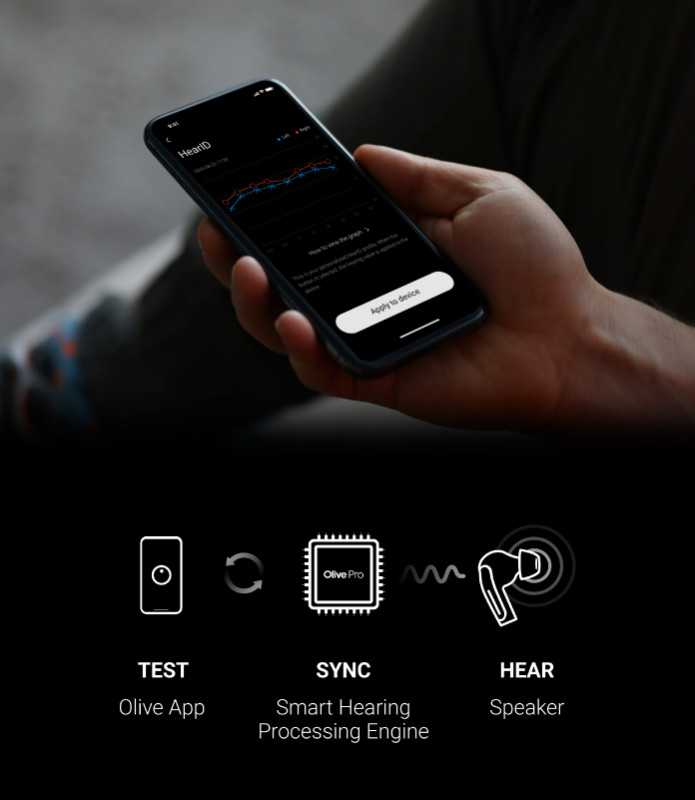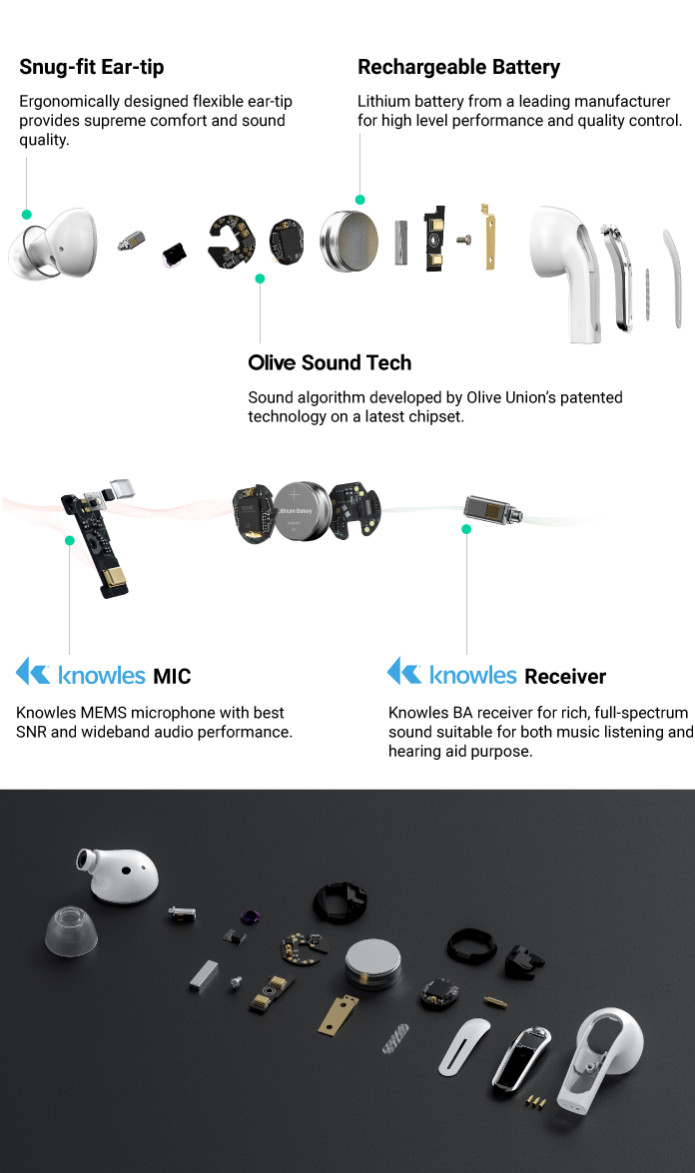 Hearing aids come with lots of bloated fees and testing expenses. We're cutting through all of the unnecessary costs to bring to you the best quality product at the best price.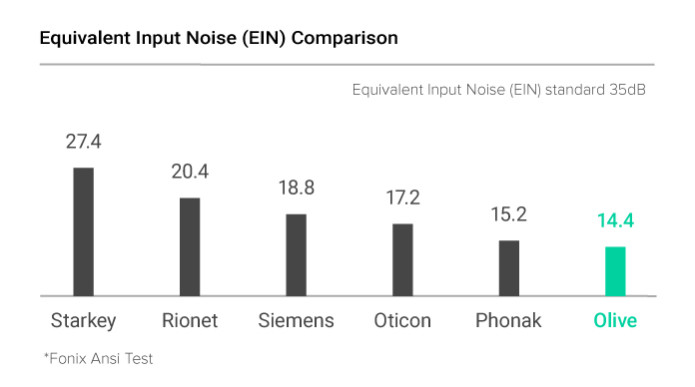 We kept our margins as low as possible.  Some of the largest hearing
aid manufacturers spend millions on development, and those costs
are passed on to you. We are working with you & hundreds of backers
to get the price down to something that is accessible to all.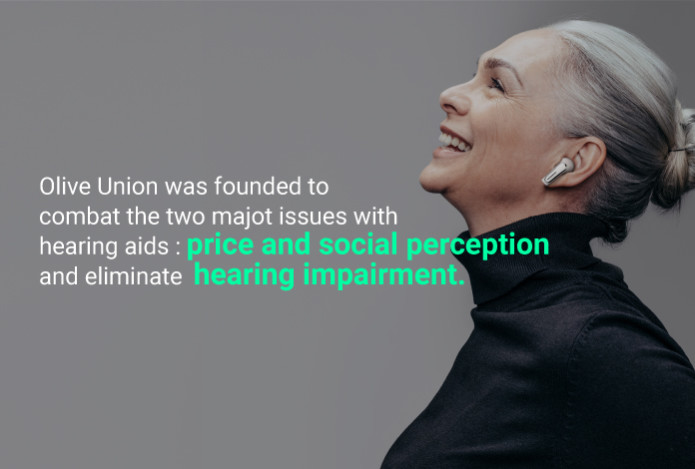 Founded in 2016, Olive Union is an organization that specializes in smart sound
algorithms and Bluetooth earpiece technology. The organization concentrates
on hearing interactions and intertwines everyday products with the latest technologies.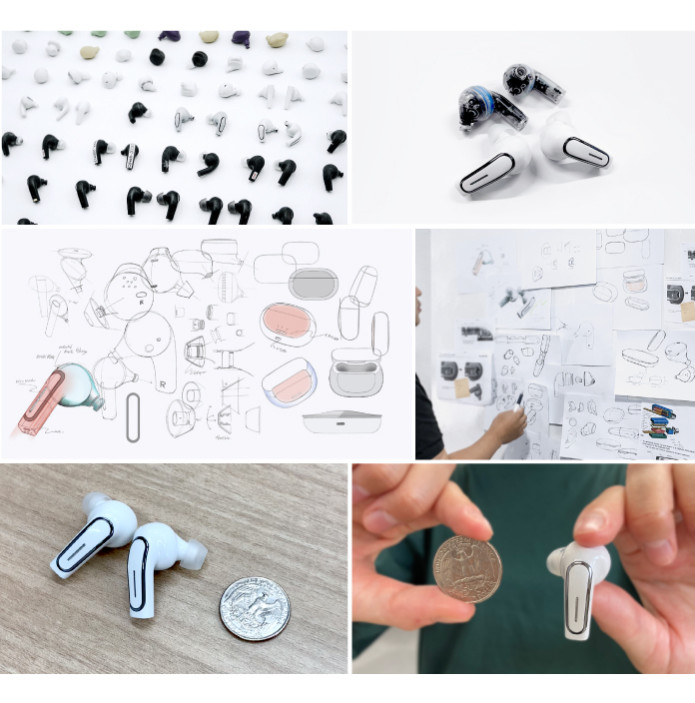 The Olive Pro is redefining the limits of hearing aids. We've chosen a comprehensive
combination of hardware components and software features for our smart sound
algorithm and Bluetooth technology.
On the mechanical side, we carefully selected materials and engineered complex
internal air spaces to allow for maximum sound reduction, targeted signal
processing and deep bass. We ran tests in simulation on our boards and on our
early models to ensure the highest hearing aid quality performance.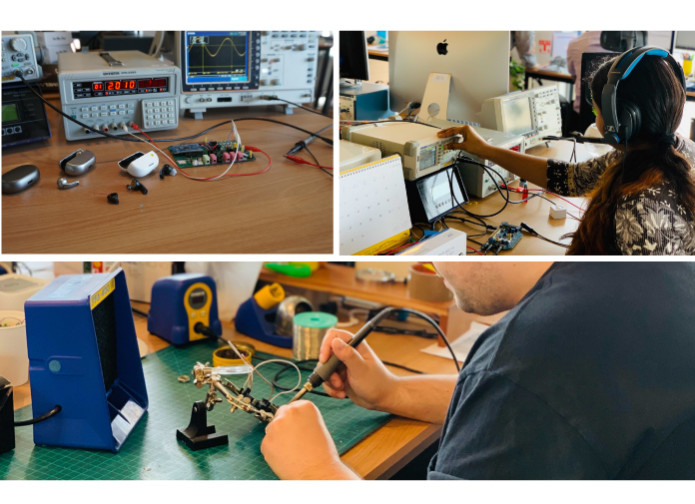 The Olive factory is located in Haiphong, Vietnam. Our team is located not too far away,
so we can ensure the highest quality and consistency that our customers deserve.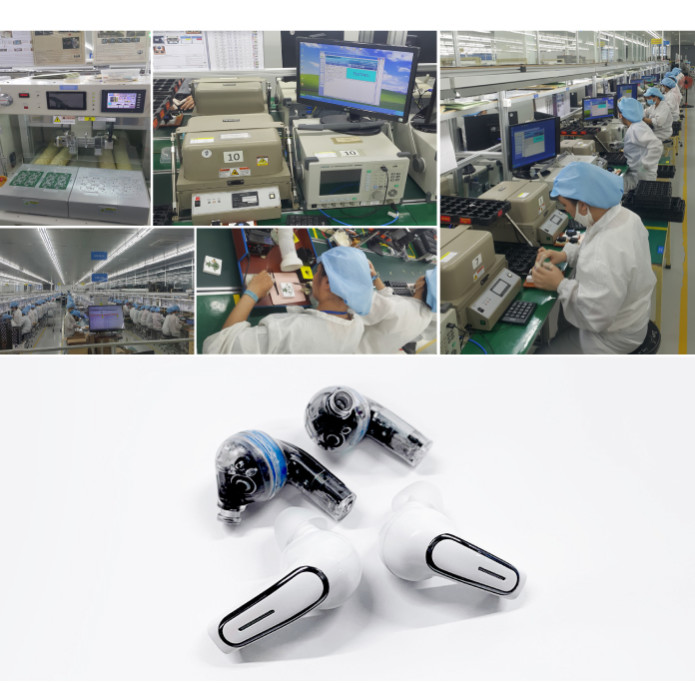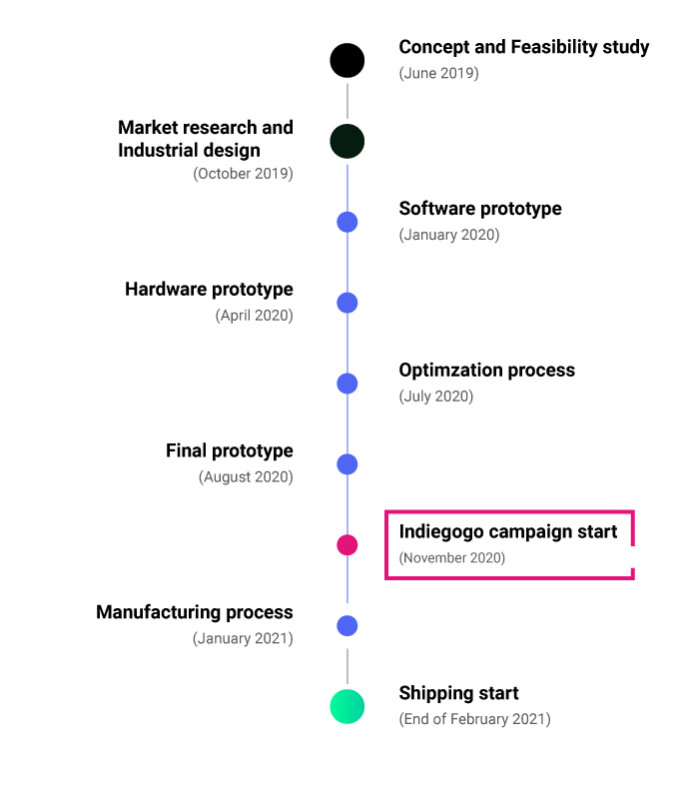 Hearing aids today often advertise that they are discreet or hidden. We wanted to
create a wearable that you would be proud to wear – something that's both
functional and elegant. To achieve this, we developed a product architecture that
optimizes battery power, efficiency, and function, all while maintaining a design that
doesn't need to be hidden from view.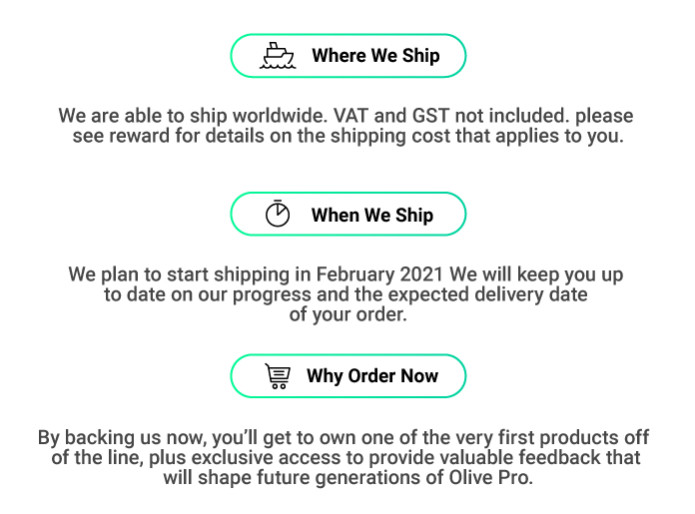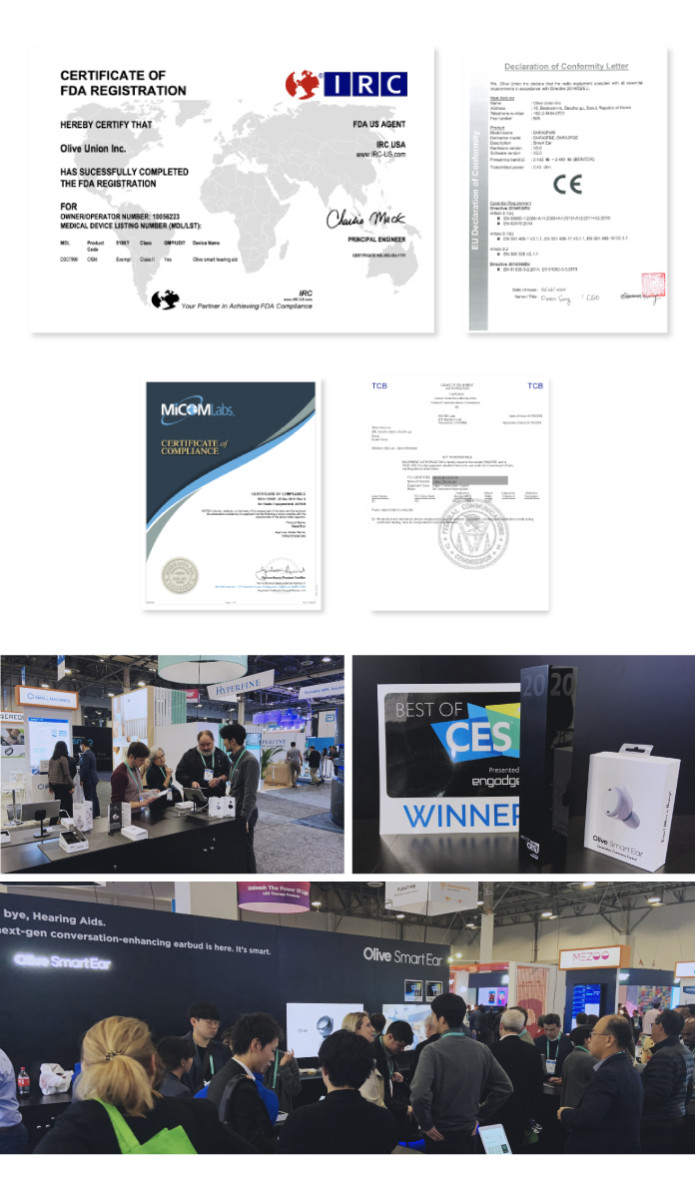 By ordering this item, I am certifying that:
I am at least 18 years old.
I have had the opportunity to review the User Instructional Brochure from the page manual
I have been advised by Olive Union USA LLC that the Food and Drug Administration has determined that my best health interest would be served if I had a medical evaluation by  a licensed physician (preferably a physician who specializes in diseases of the ear) before purchasing a hearing aid. I do not wish a medical evaluation before purchasing a hearing aid.

Rainfactory is a multiple-award-winning crowdfunding marketing agency that operates as a marketing department for growing brands. Rainfactory's experienced team & data-driven, battle-tested approach ensure long-term market dominance for eCommerce start-ups.