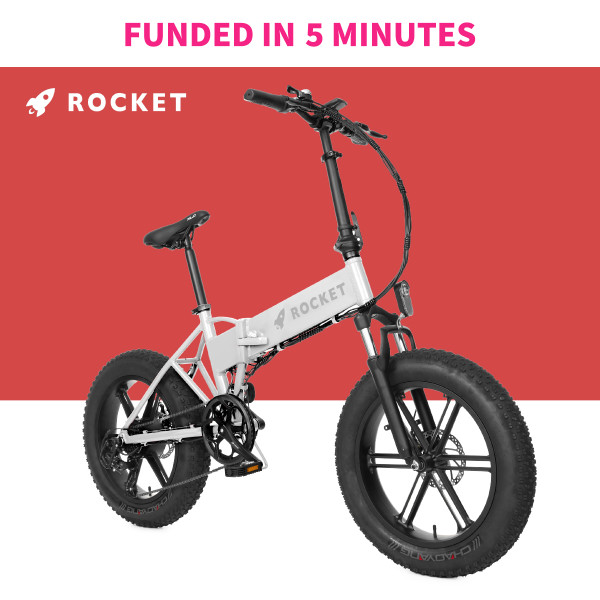 Rocket eBike: Self-Charging, 100-Mile Range eBike
$172,505
raised out of
$25,000
Concept
Ride without limits on a 100-mile range, all-terrain eBike with regenerative braking & folding frame
Story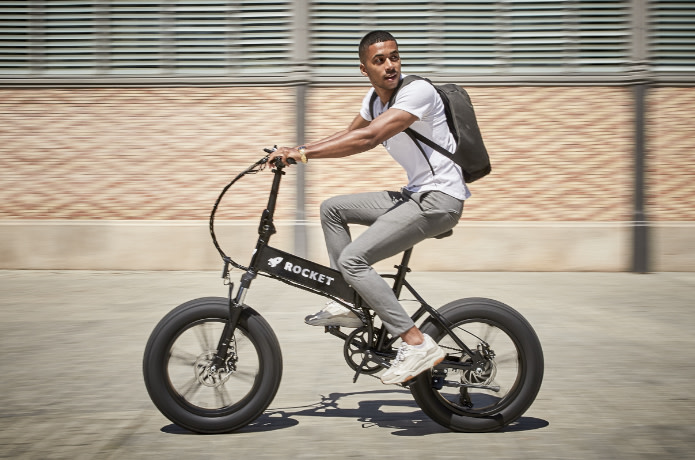 Ride into your next adventure on Rocket eBike—the first eBike with 100-mile range, regenerative braking, all-terrain tires and a compact foldable frame.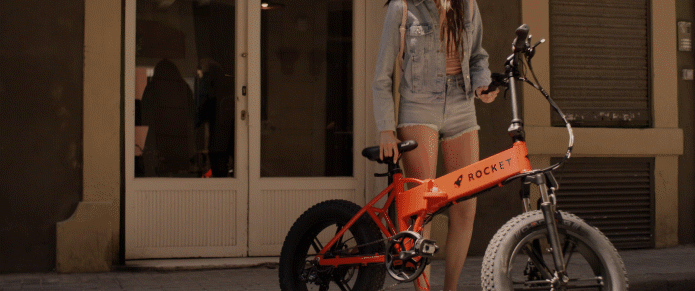 Commute to work, ride mountain trails or cruise the beach—Rocket eBike takes you anywhere you want to go with ease.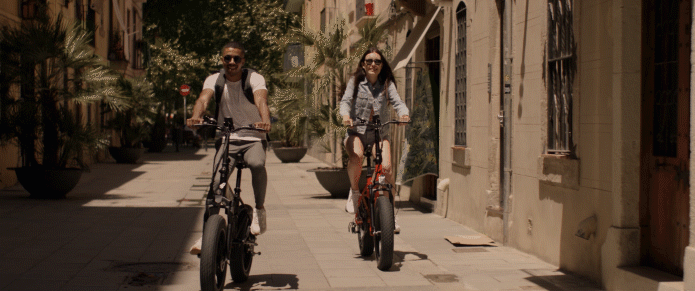 Many eBikes have short range, but not Rocket. Rocket eBike has an industry-leading range of 100 miles thanks to the perfect combination of innovative regenerative braking and a lightweight frame.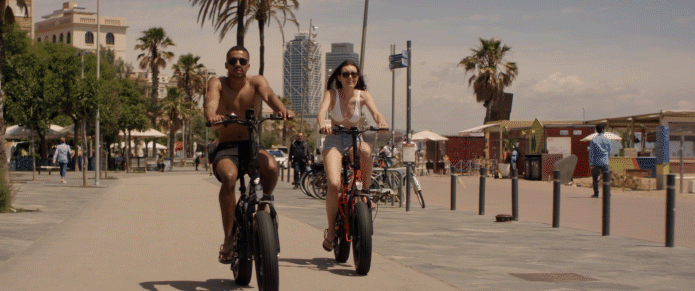 This beast of a bike is kitted out the with highest-quality features for maximum performance.

High quality and fully-spec'd bikes are expensive, and affordable bikes have low-quality materials or poor design. We cut out the middleman and created the coolest affordable eBike that has all the features you want packaged in a bold, record-setting-performance design.

Rocket eBike comes pre-assembled so you can ride ASAP. Yewww!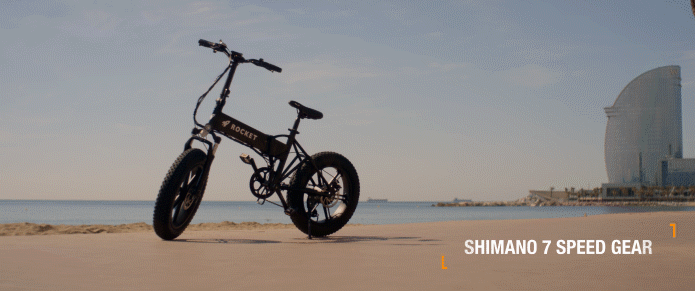 Rocket eBike is a faithful steed on long-distance adventures. With a range that's 3x the industry standard, you can embark on any adventure without worrying about your eBike dying halfway through.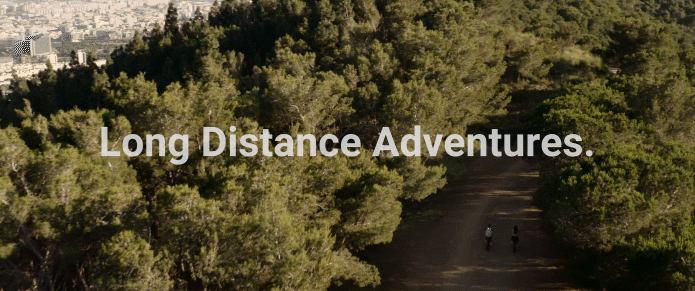 Juice up your battery on the move with Rocket eBike's Kinetic Energy Recovery System that transfers energy to your battery while gliding, braking or going downhill.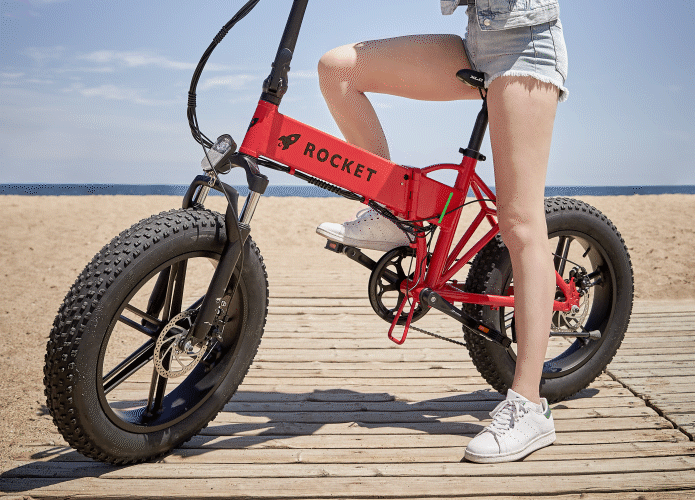 Easily fold Rocket eBike in seconds for efficient storing in your car, office, garage or closet!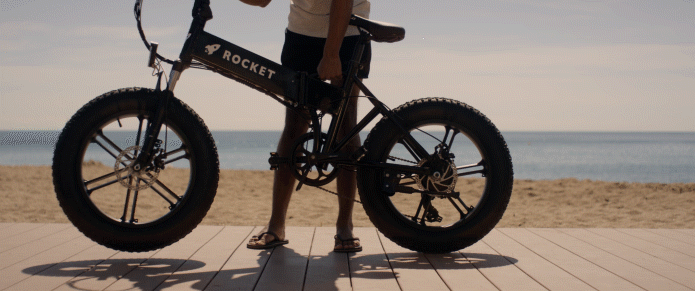 Jet to your destination at up to 28mph! Rocket eBike is rear-wheel drive with either a 250W (EU buyers) or 750W (US buyers) engine from Bafang with high torque and uphill efficiency.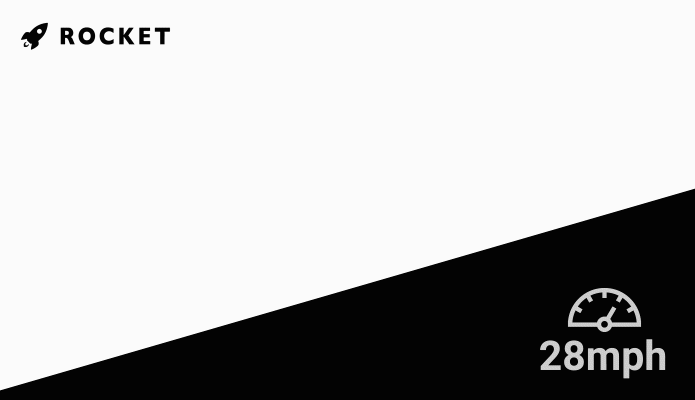 Plus, it has Cruise Control! Switch it on and when the bike has the same speed for 5 seconds, it locks in that speed and you turn it off by braking.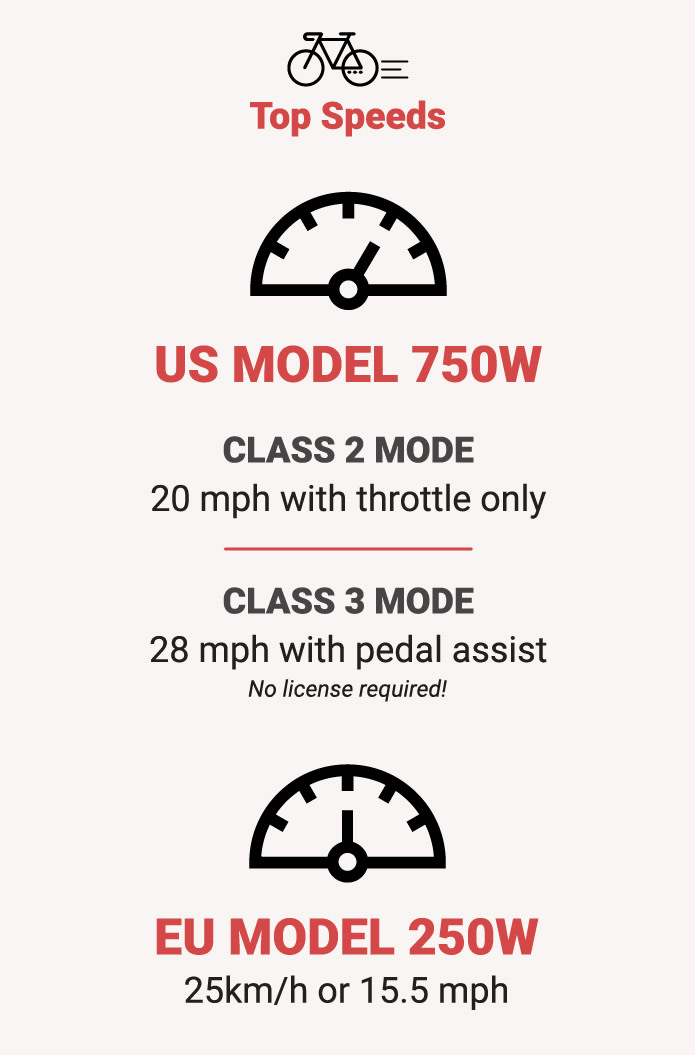 Rocket eBike is perfect for any rider or occasion. It gives you the freedom to go longer than ever before, over any terrain.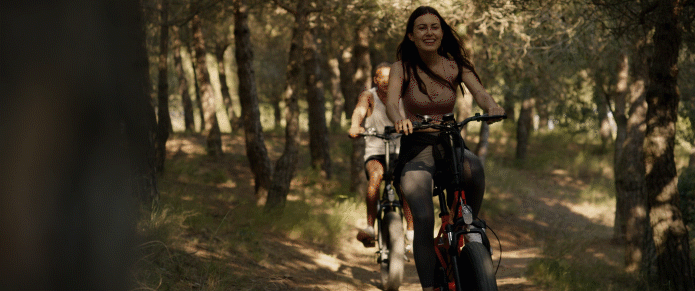 This weatherproof ride can tough out the rain, rocky trails and sand, and still give you a smooth city commute. Take this baby to work or on a long biking adventure and trust that you can cruise home when your energy is running low.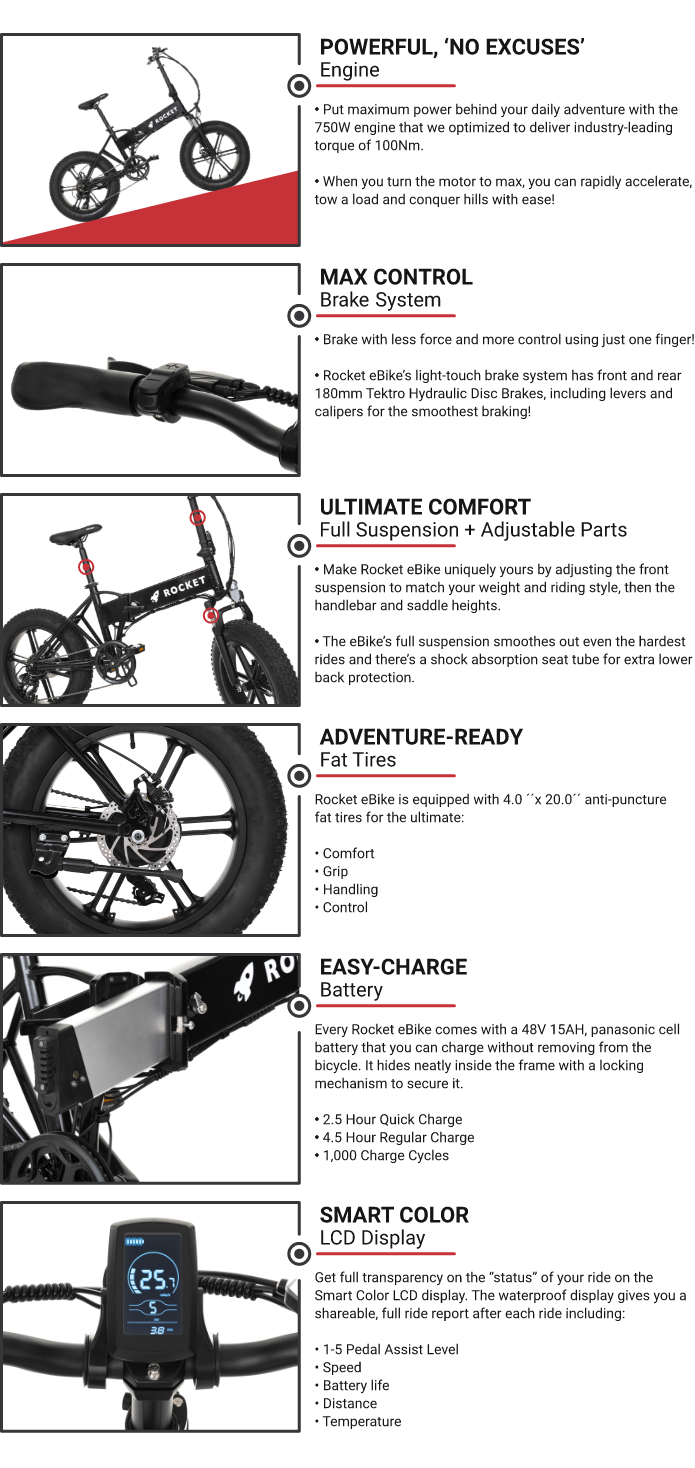 Rocket eBike stands out in the long list of eBike offerings for one reason: we designed it around what people love most in their eBikes. We designed the snazzy frame ourselves and optimized the regenerative braking system, then handpicked the electronics and features that the bike has today so you are never limited by your bike.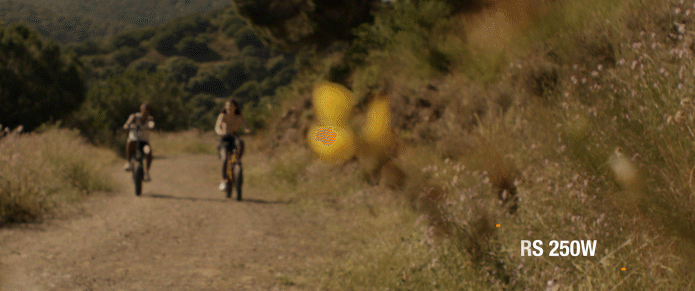 Your bike doesn't determine where you do and don't go, you do. Own your ride.

Our cool, clean and innovative design makes a bold statement as you roll by on the color of your choice.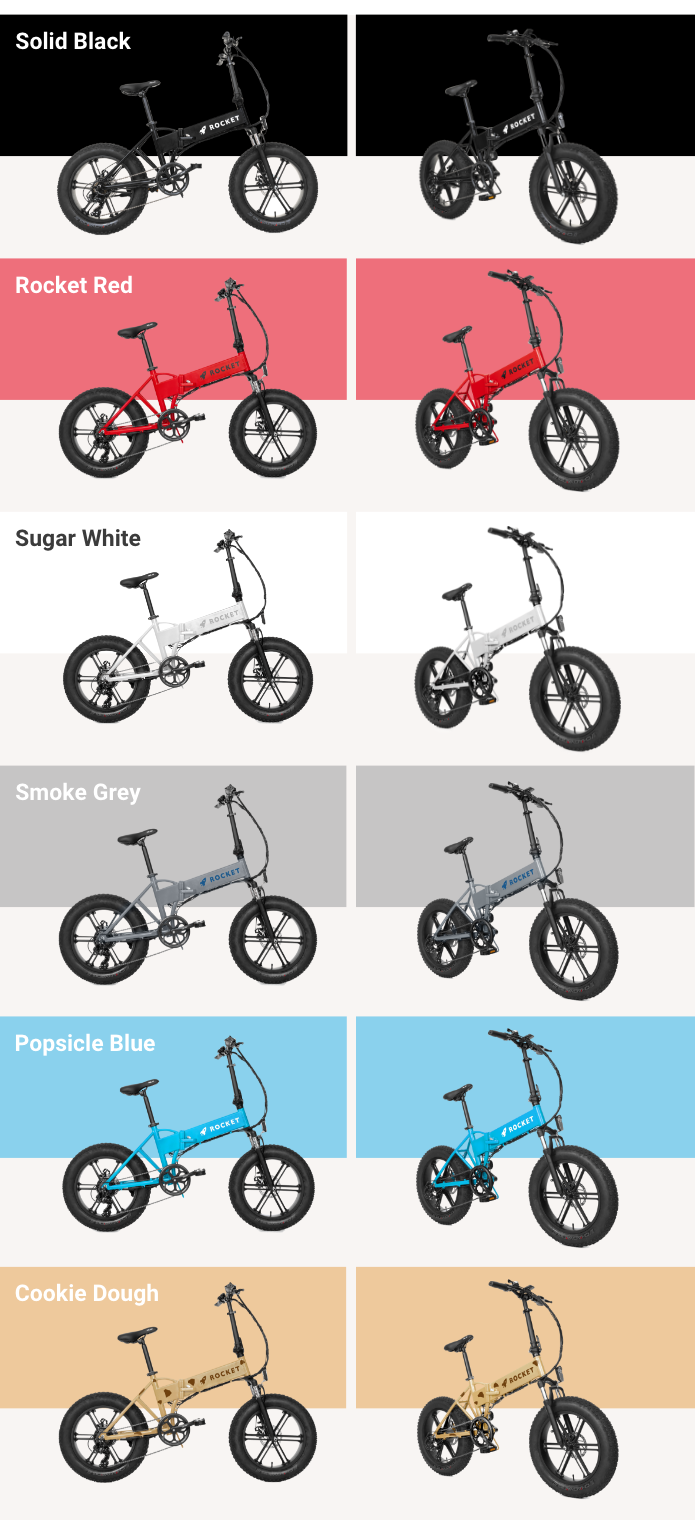 At the end of the campaign, we'll send you a survey to get your shipping information and deliver your Rocket eBike when manufacturing is complete!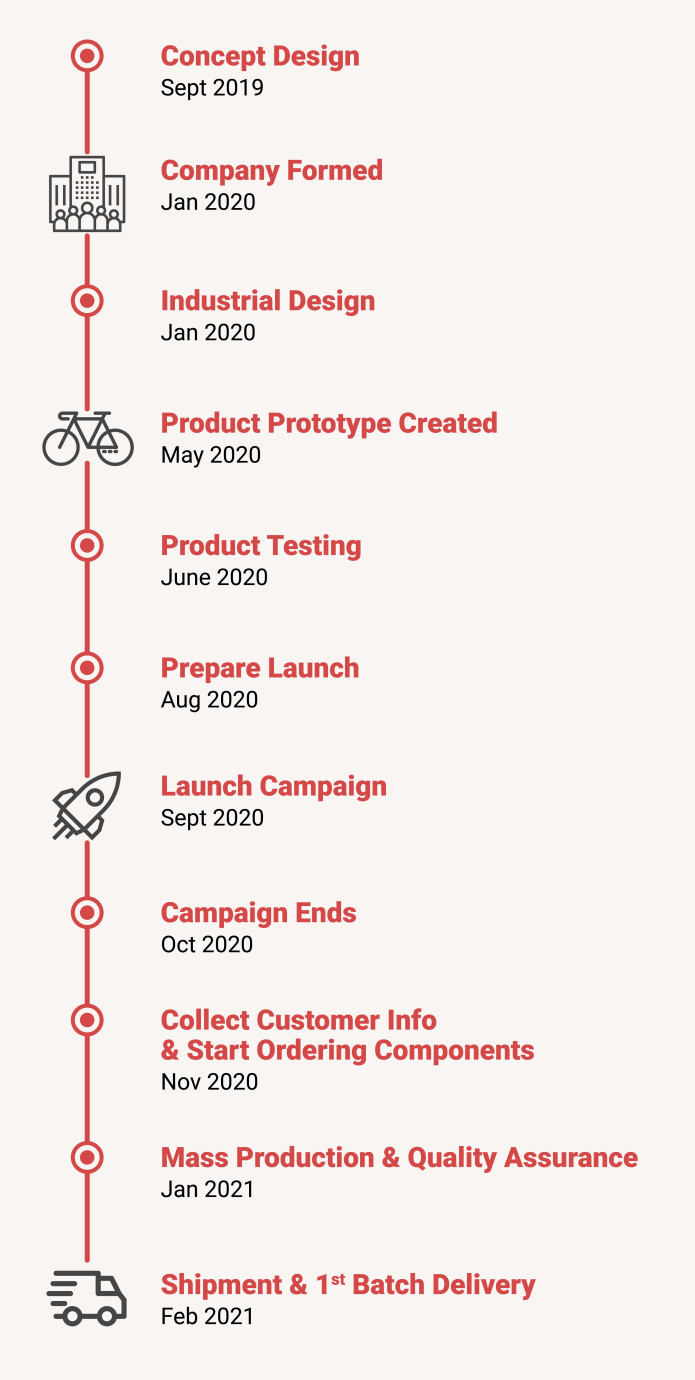 Rocket Bike is born and bred in Belfast, UK. By us: a group of tight knit friends. We have backgrounds in: industrial design, mechanical engineering and supply chain management. We met each other as colleagues with a shared interest in electric modes of transportation. We love all things action and fun. 
Our founder Georg used to work to in the renewable technology sector. We all sat down for a beer and talked about a big change taking place: Electric cars becoming mainstream. But why only cars? We believe anyone should use electric modes of transportation.
Especially bikes: that's precisely why our product was born. Rocket Bike is the product we desired, but that didn't exist yet. We decided to join the mission of making electric modes of transportation an option for any lifestyle.
The biggest challenge for our team has been to find ways to manufacture our electric bike with high quality: while at the same time being able to offer it at a reasonable price. Electric bikes of high quality can be incredibly expensive to manufacture. We've had to spend a lot of time sourcing the right components and make manufacturing as efficient as possible down to the smallest details. This is to ensure Rocket Bike is affordable without having to sacrifice its high quality or performance.
Fast forward over one year of R&D. We have developed the Rocket Bike frame fully from scratch. We have perfected the regenerative braking system. We have optimized the engine. We have carefully sourced the best quality components. The result: the most smooth and efficient electric bike you can find. And the most fun, believe us.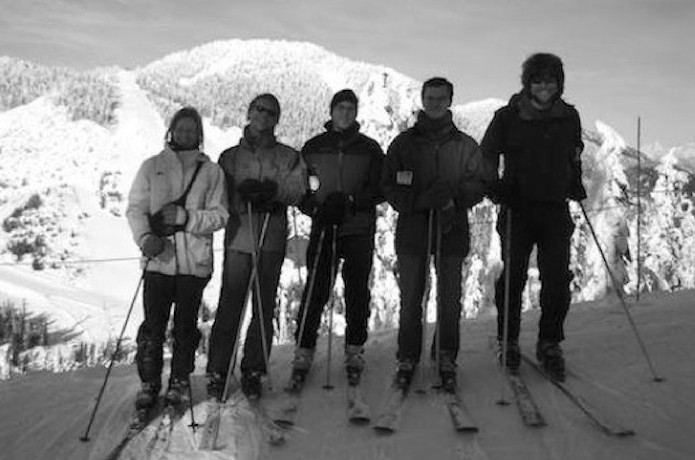 From left to right: Fiona – Customer Success, Graham – Technology Lead, Patrick – Design, William – Global Logistics, Georg – General Manager.
Our mission is for Rocket Bike to be a leading global brand in the eBike field and set the trend for fun as well as innovative modes of transportation. This model, with the folding frame, is our first in a series of upcoming launches. We are launching two new models for summer 2021, and three new models for summer 2022. We will have a full lineup of 6 electric bike models suited for any type of rider by 2022. Just like the original Rocket Bike, all future models are characterized by their industry leading range, industry leading performance, sporty design, impeccable quality and affordable price range.



We have worked extremely hard to make this product ready for full-scale manufacturing and fulfillment, but here are what we see as the risks and our plan to assess them:
MANUFACTURING: The manufacturer is lined up, and we have quality assurance people on site during production.
FULFILLMENT: Sometimes things get a bit crazy and stuff happens that can't be planned for: a supplier misses a deadline or a shipment gets lost. Those things could cause a delay. We are using an experienced logistics team to get our products to you. We'll keep open and honest communication with you through our process so you know where your product is and when it's going to get to you.