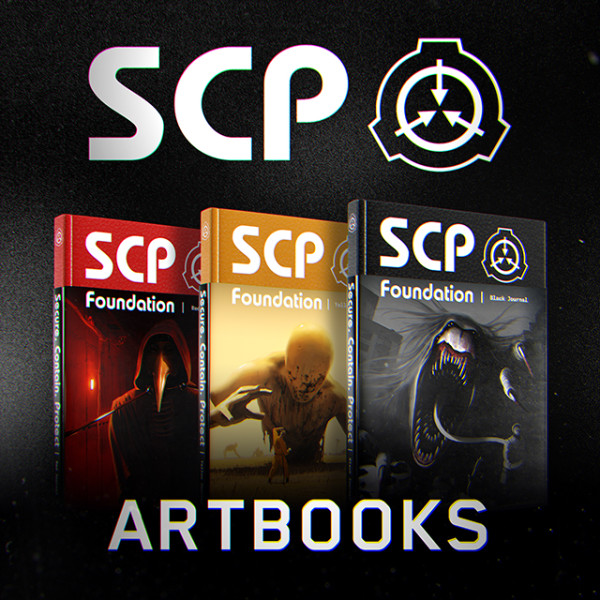 SCP Foundation Artbooks
$53,965
raised out of
$250,000
Concept
Three illustrated research journals in a slipcase featuring the most notable SCP Foundation objects.
Story

We Will Publish the Best SCP Foundation Books
The SCP Foundation is a fictional secret organization that seeks supernatural entities and phenomena, studies them and shields humanity from their impact. Hundreds of people from all around the world put their talent into the web-project so ingenious it beats the hell out of contemporary Hollywood. SCP is undoubtedly breaking new ground in the area of horror and science fiction.
Our Books
With your help, we will publish 3 books full of articles and secret files describing the most notable, creepy and intriguing anomalous objects the Foundation contains.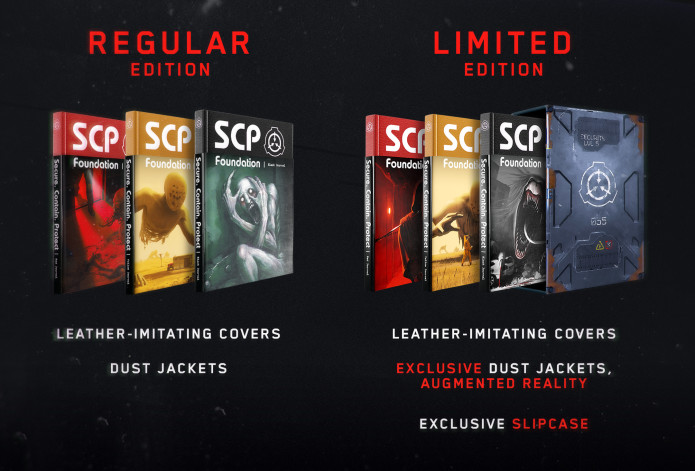 Our designer truly outdid himself making these volumes look less like some boring artbooks and more like authentic research journals. What's that if not the very embodiment of the SCP Foundation spirit? Inside, you'll find detailed reports imitating the real Foundation documents, complemented by additional materials and illustrated by professional artists from all around the world. We purchased the rights for existing artworks and commissioned many new –  just to put them in our books!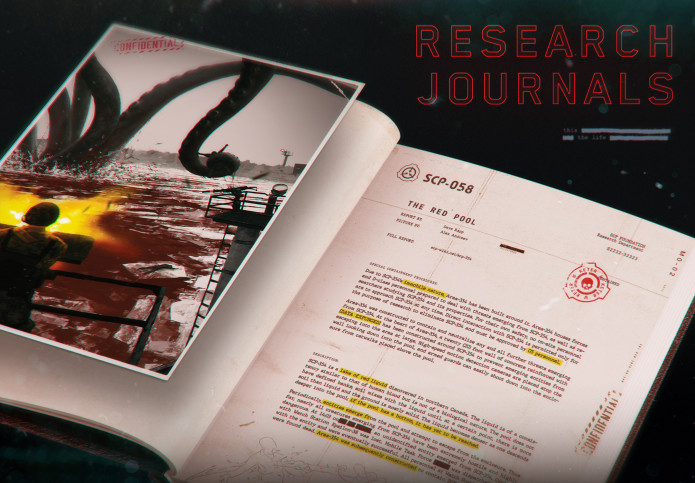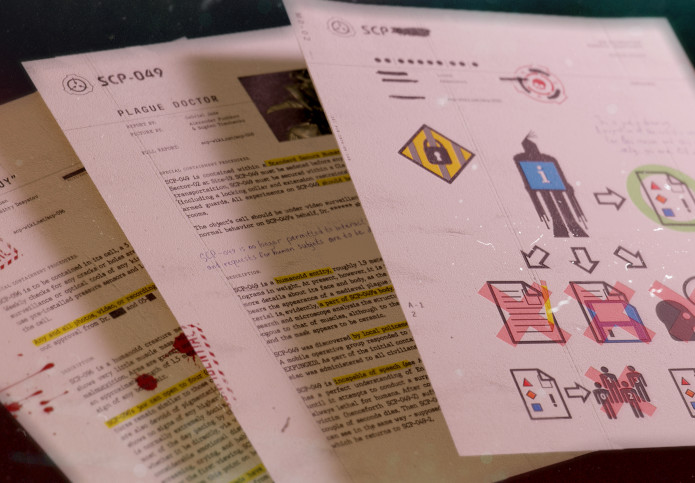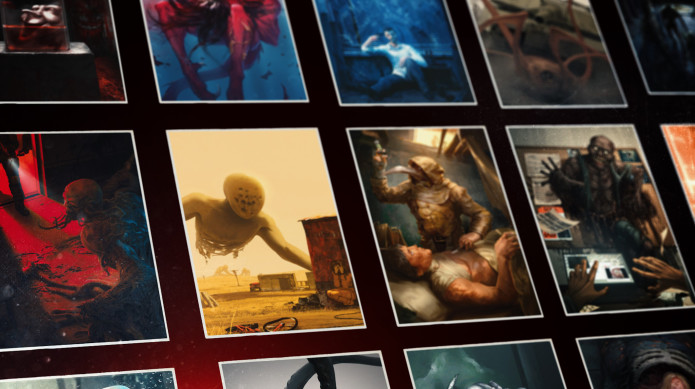 The journals will contain about 200 pages each and be released in oversized hardbound (8.5 x 11″). The leather-imitating cases will be wrapped in dust jackets.
Details on the Limited Edition
The books published under this campaign will be wrapped in dust jackets with support for augmented reality. That's right! We are going to develop an app to animate our covers, and this feature will be available only to our IndieGoGo backers.
We believe that ardent collectors will also be pleased with a slipcase shaped like the Foundation personnel suitcase and offered, again, exclusively to our backers.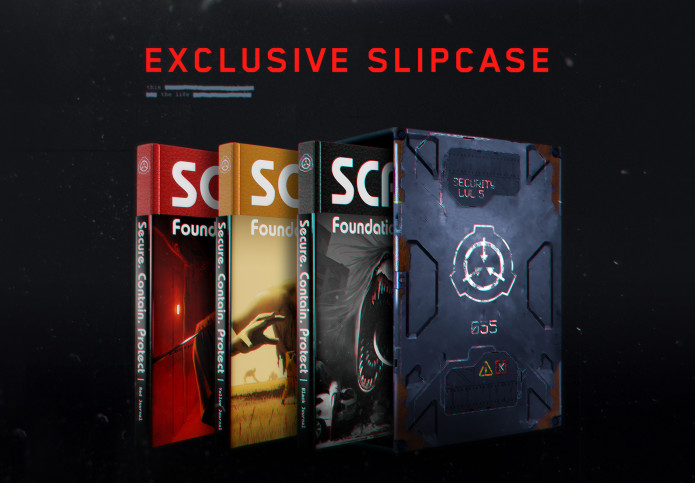 Special Perk for a Large Chain Store 
If you are a representative of a large chain of book stores, comic stores or supermarkets (Barnes and Noble, MidtownComics, Target, WallMart, etc.), and you want to get 2000 sets of 3 volumes with LE covers and a slipcase at a good price, this is your one and only chance. Our crowdfunding campaign and your chain store are going to be the only way to obtain these exclusives!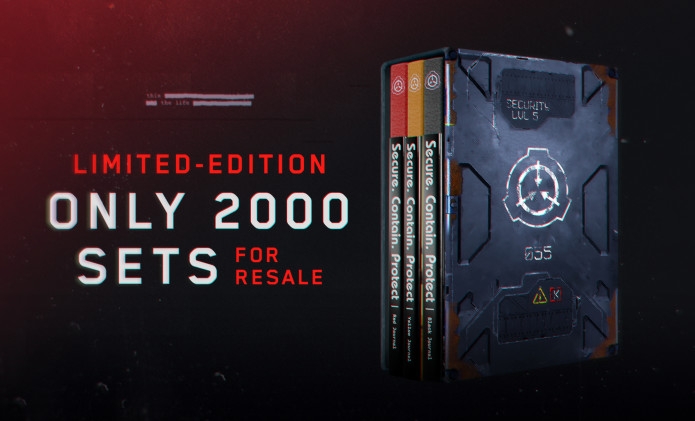 Stretch Goals with Bonuses 
We have many many pleasant surprises in store for you. Upon reaching one stretch goal after another, your order will be complemented with various free bonuses: an employee badge, a sticker pack, an iron on holographic patch, a poster, a pack of secret laboratory photos, badges with object classes, a silicone bracelet, a 2021 calendar… and more insanely cool stuff we are going to announce, when we reach all the goals stated below. Having such a set, each backer can feel like a real SCP Foundation employee.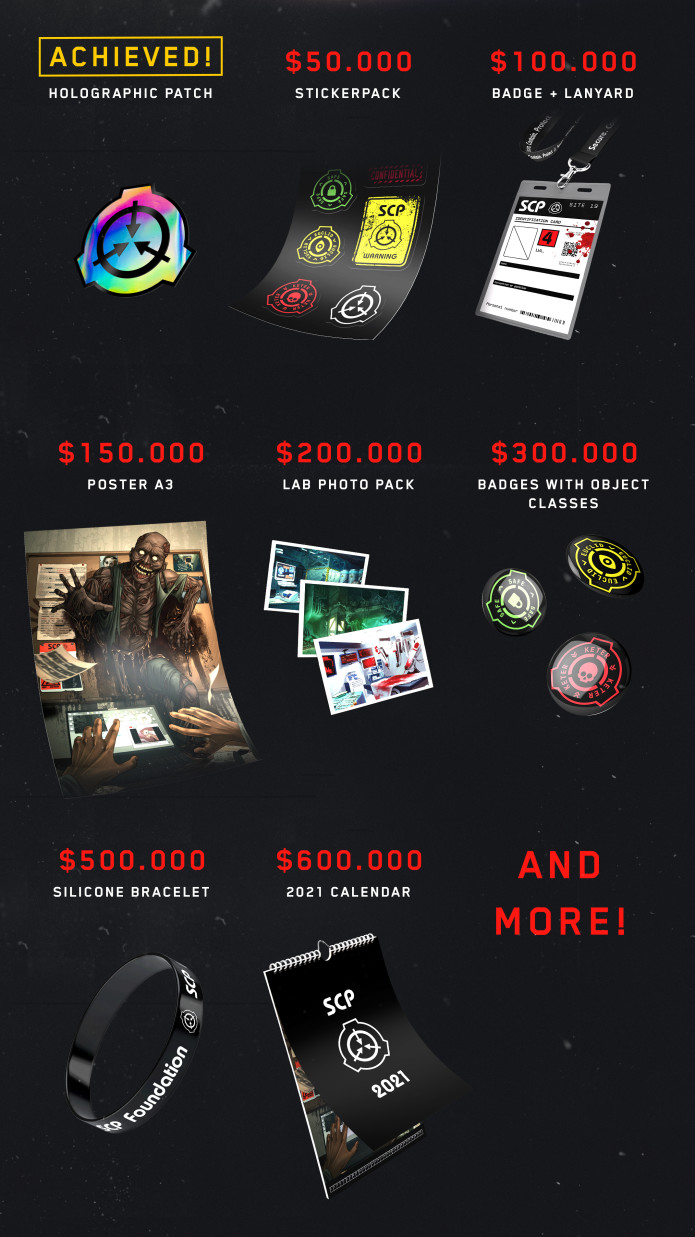 And there's More: a Giveaway!
 We are going to hold a giveaway of 30 vinyl toys based on SCP-035 (The Possessive Mask). The toys are made exclusively for this campaign and can be obtained only by our backers.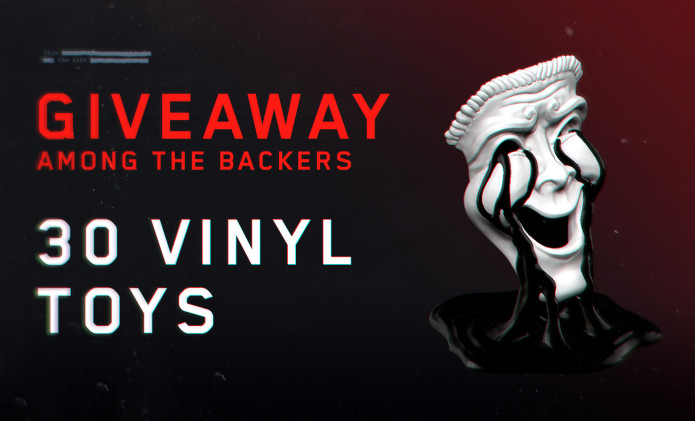 Check out the SCP Foundation Merch We Designed!
We also created some unique designs based on object classes and our most popular illustrations. Aren't they beautiful? The good news is… you can already buy all of them on Teespring and Amazon! Both ship almost everywhere!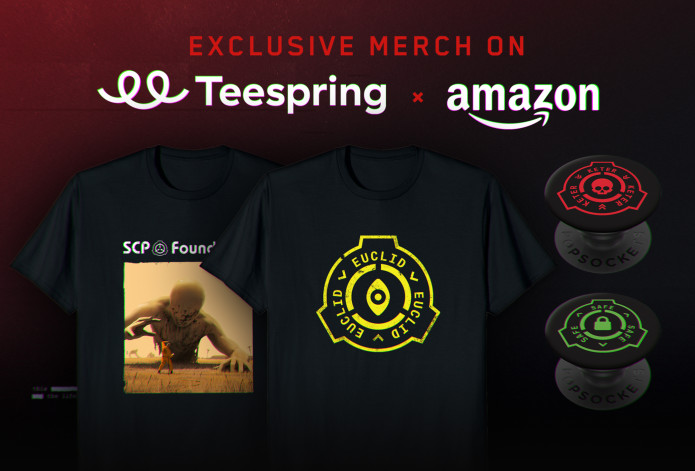 About Us
Each member of our team has many years of experience in comic book and artbook publishing. Now we gathered together to found Paranormal Activity Books –  a publishing house that is going to specialize in high quality books and comics about monsters, SCPs and other cool supernatural stuff.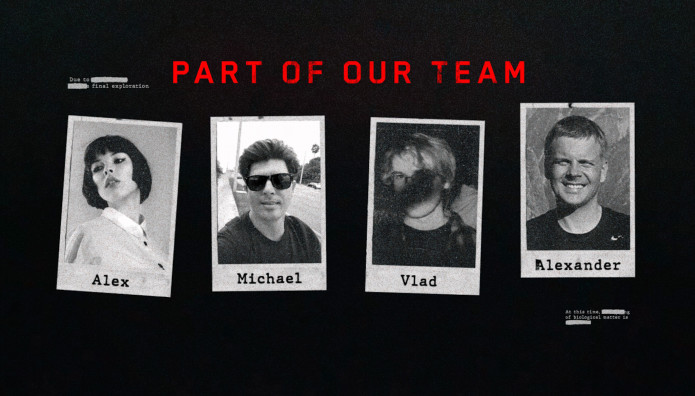 We strictly follow the community rules. We are going to put a name of the license on the back cover, and will also place a thank-you note to the whole SCP project at the end of every book. Every article is going to have author's credits and a link to the original page. We use only those illustrations we have rights to. All of them were created by professional artists. For more information and our official position regarding the licensing emergency see our Instagram post.
We strive to create true works of art drawing more attention to one of the most original projects in the history of horror and science fiction. It is the best way to pay tribute to the incredible talent of SCP Foundation creators.
Other Ways to Support Us
Share our campaign on social media and spread the word! The more people contribute, the more rewards each backer gets!