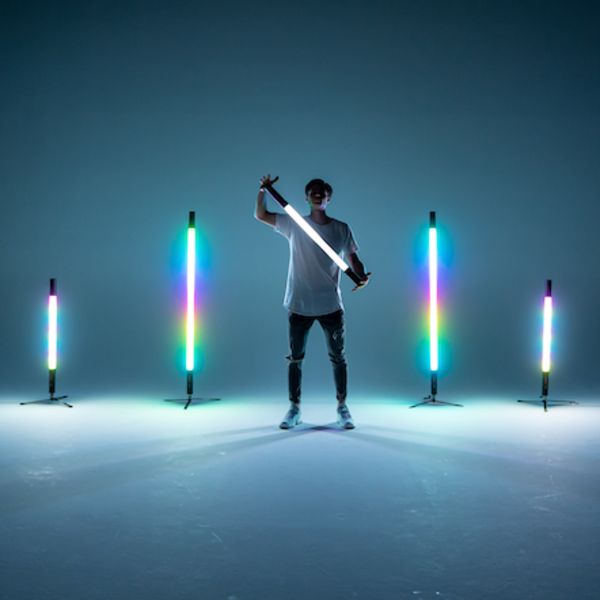 Vibesta Animatable Cinema Grade RGBW Pixel Tube
$54,576
raised out of
$5,000
Concept
4′ and 2′ weatherproof LED tube with up to 32 animatable pixels to create mind-blowing animations
Story


We bring you the Pixel Animatable, App controlled PERAGOS Tube in two sizes, 62 cm (2′) and 120 cm (4′).
Learn all about its unique features and Back this project to bring it to life and preorder it at very special supporter discounts.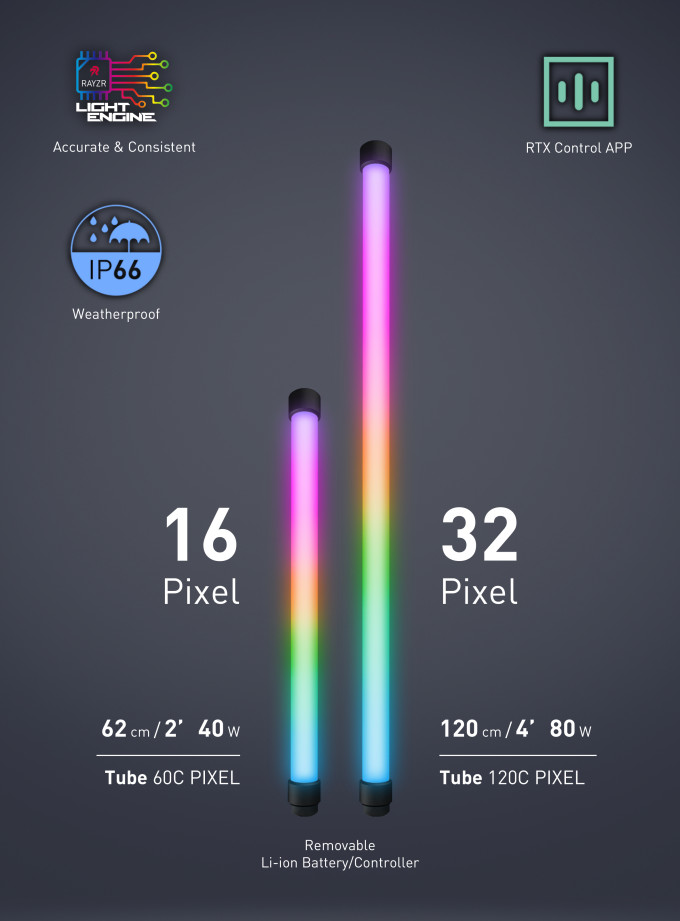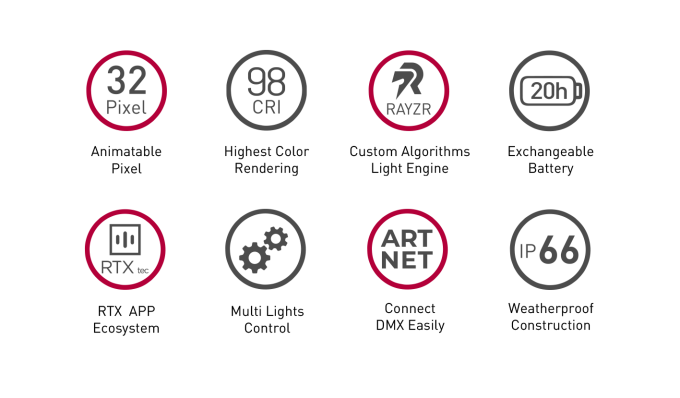 The Peragos Tube is a pixel animatable cinema grade light offering independent control of up to 32 pixels within one tube to create interesting lighting effects.
Pixel animations can spread across one tube but also across a Pixel Set of multiple tubes for complex setups.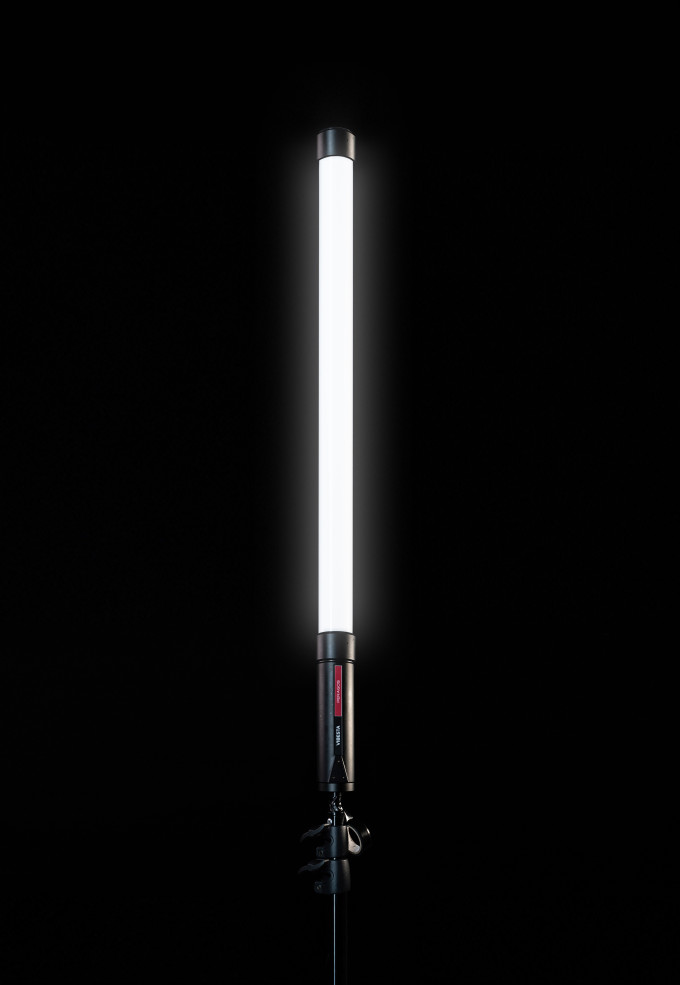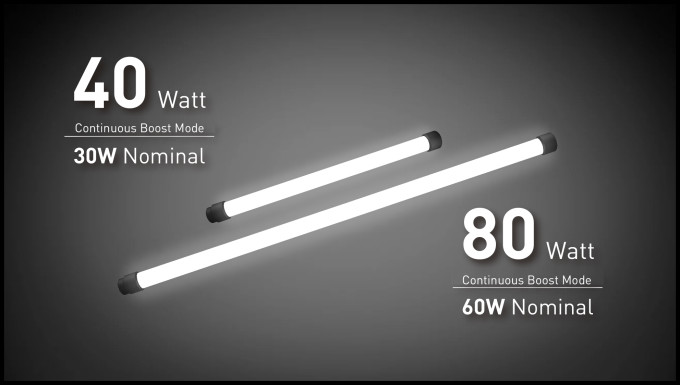 With 30W for the Peragos Tube 60C and 60W power for the Peragos Tube 120C you have significant brightness at your hands with full color tunability.
Continuous Boost Mode enables you to boost the brightness to 40W and 80W without a time limit and without negative effects for the fixture.
Truly Soft Tube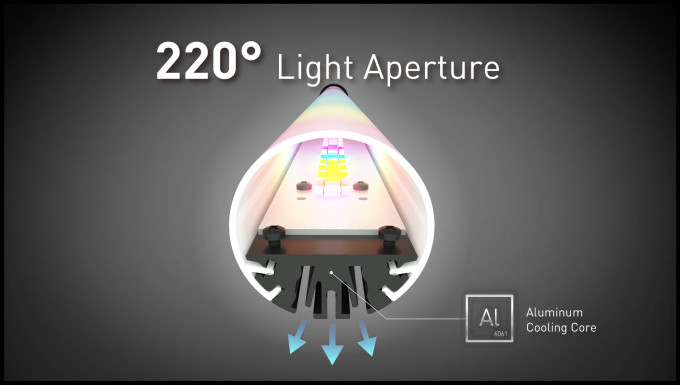 The advanced custom design of the Peragos Tube aluminum body cools down the LEDs and the special designed 220° tube lens creates a soft tube quality light.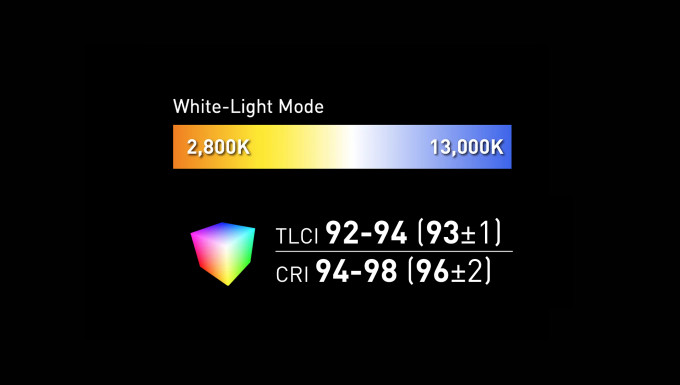 In White-Light Mode the Peragos Tube offers maximum color reproduction from 2800K to 13000K maintaining a TLCI of 93+-1 and a CRI of 96+-2 throughout the full adjustment range.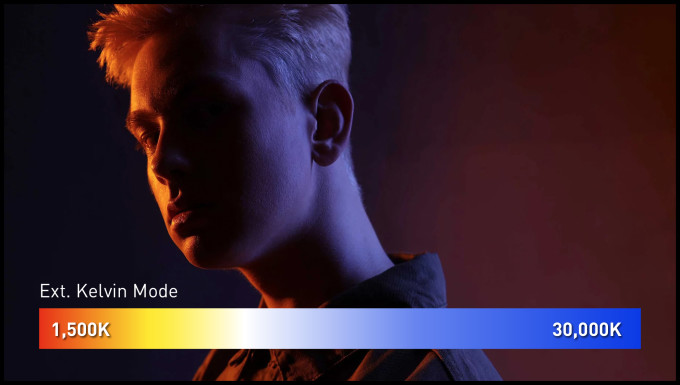 For more extreme color temperatures the extended Kelvin Mode offers an even wider CCT range from 1500K to incredible 30,000K, giving you more options when needed, maintaining a brightness of at least 80% even at the outermost CCT ends.


Being IP 66 weatherproof the Peragos Tube can be used wherever creativity leads you.



Accuracy 
Custom algorithms mixing the light of several LEDs with various colors in a calibrated way are the basis of the Rayzr Light Engine, providing a well balanced, full spectrum light for maximum color accuracy giving you a cinema quality light source. 
Calibration from our side ensures consistency from the beginning with virtually no tolerance from fixture to fixture. What we say is what you get. Individually calibrating the color engine of each fixture we produce ensures that you get accurate color properties at any settings true to our published data.  
Consistency
To ensure consistency after years of use fixtures powered by the Rayzr Light Engine can be recalibrated by the user for accurate colors and color temperatures, always. Make sure you can rely on your fixtures independent of their age and that you can match various fixtures easily by calibrating them.
With Source Match you can make your lighting more consistent and save time in post fixing non matching lights . The powerful Rayzr Light Engine enables you to match any light source. Enter the x/y coordinates you measured and your fixture will be an exact match bringing consistency to your lighting. 
Creative Freedom
With full color tunability and a host of modes you can take full control about your lighting and concentrate freely on your creativity.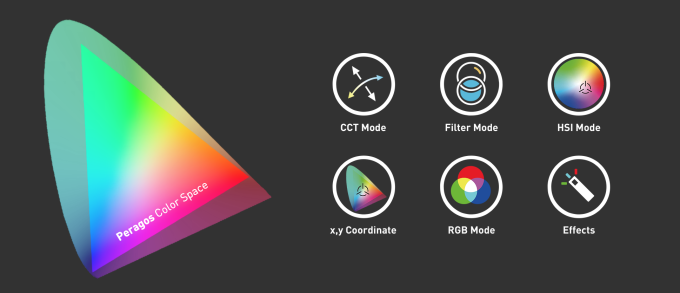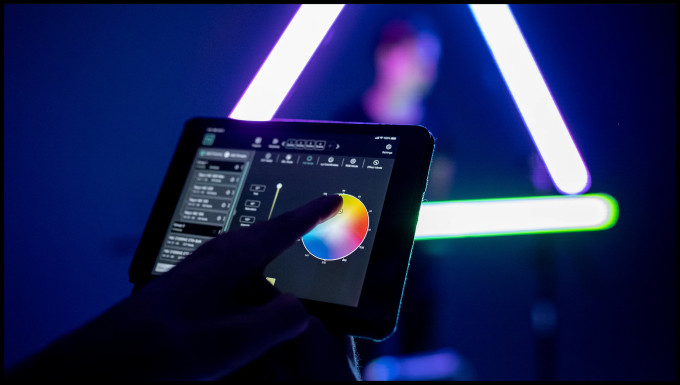 With the RTX control App you don't need to be an engineer to create complex lighting setups. Change the way you work with lights, create complex lighting setups with a simple to use interface and bring your lighting ideas to life easily.
Intuitive User Interface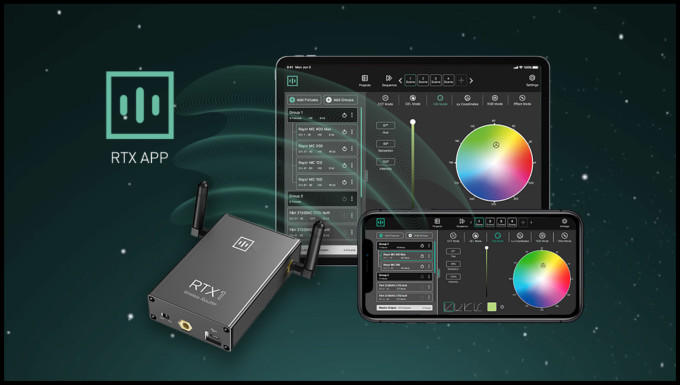 An intuitive user interface coupled with advanced control functions enables you to control each light in depth, separately or in groups of lights, with ease.
*RTX1 router needer for App control or Wifi remote.
The RTX tec System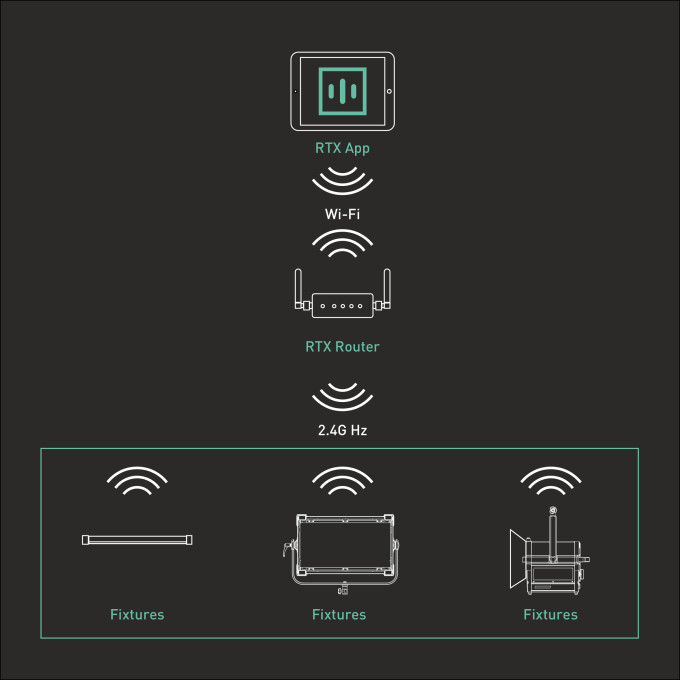 The hardware and software of the RTXtec control system is designed to support large lighting setups reliably and with ease.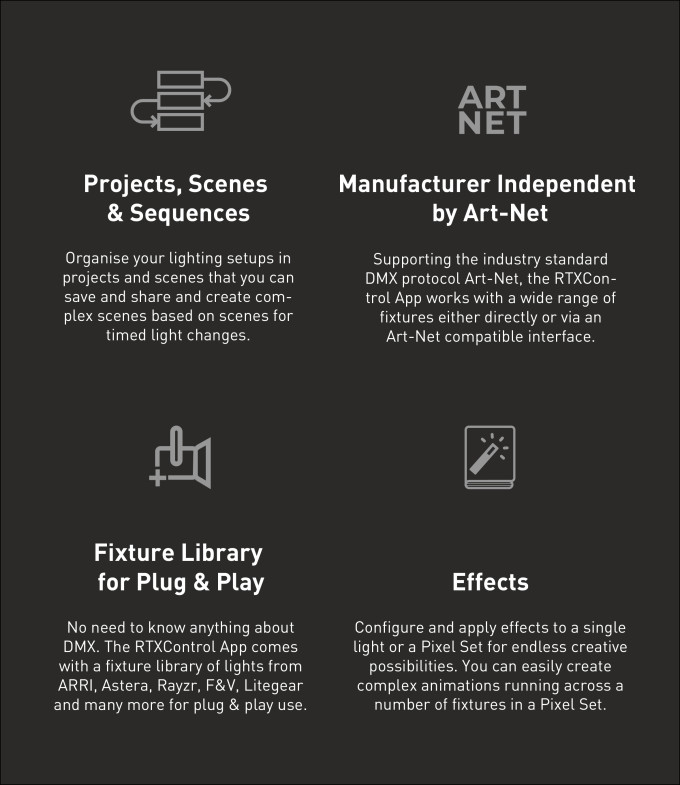 Rigging
With a variety of mounting points and specialized accessories for certain setups you can mount the Peragos Tube in any way you can imagine.
1/4″ Female
Suspension Ring
Ground Light Stand
16 mm Pin
V-Type Quick Release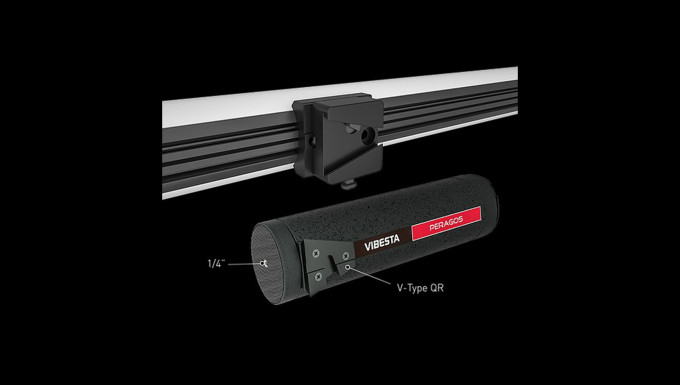 With a simple to use V-Type Quick Release you can quickly attach and detach the controller unit and smart Li-Ion battery pack to the backside of the tube. A female QR point in the center of the tube with fitting grip accessories like a Spigot makes it easy to rig the tubes. Additional ¼ inch threadings at strategic locations give even more rigging options.
Extendable Controller & Battery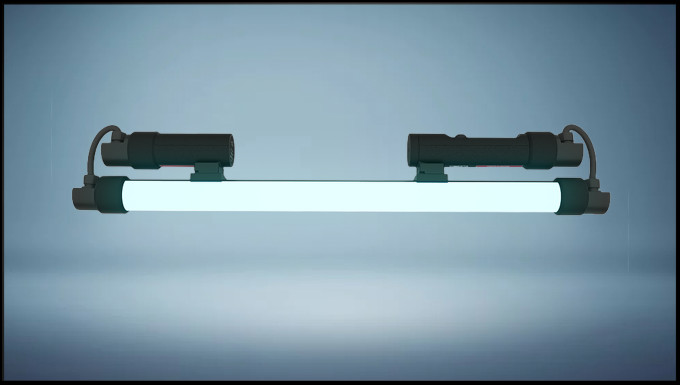 Controller and Smart Li-Ion battery pack for the Peragos Tube are implemented in a modular way to give maximum freedom how to set them up. The controller is compatible to both the Peragos 60C and 120C and you can power the tubes by AC directly through the controller.
Smart Li-Ion Battery and Charging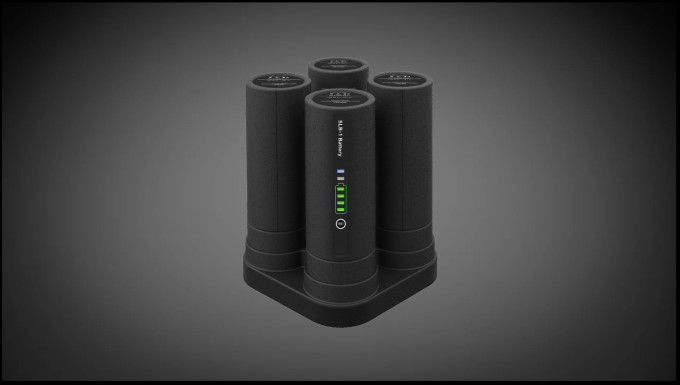 With the exchangeable Smart Li-Ion battery you can power the Peragos Tube for up to 20 hours. The 4 pcs charger allows you to recharge multiple units at once and even from within their case. When the AC adapter is connected to the controller and the Smart Li-Ion battery pack is attached it automatically charges during operation, so that you are always ready to use it on battery without any wires.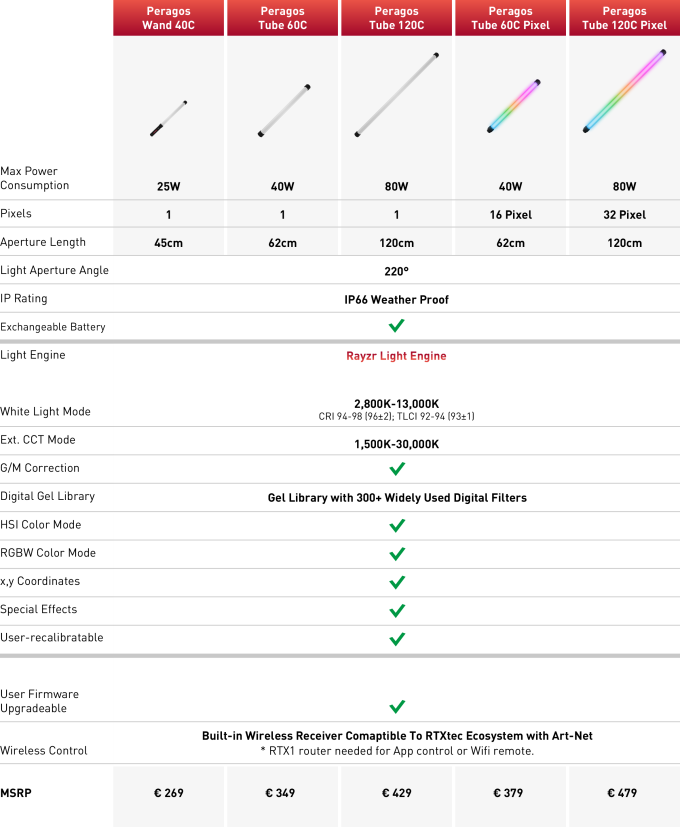 Once you've backed this project, you can add additional accessories by simply increasing your pledge by the corresponding € amount. At the end of the campaign we will send you a survey to let us know which items you want.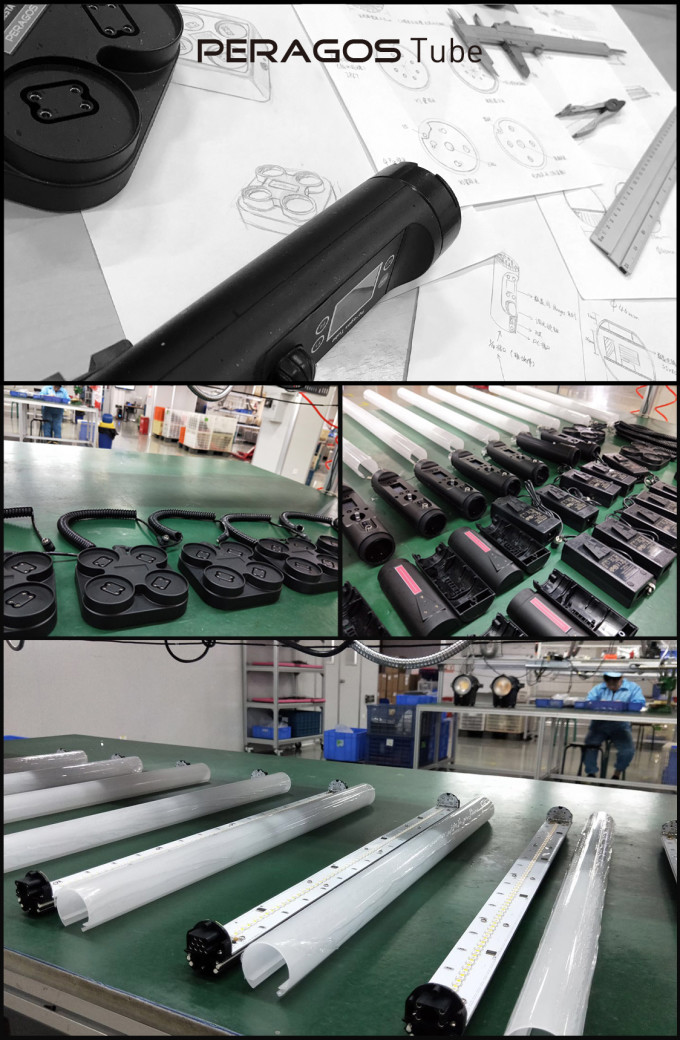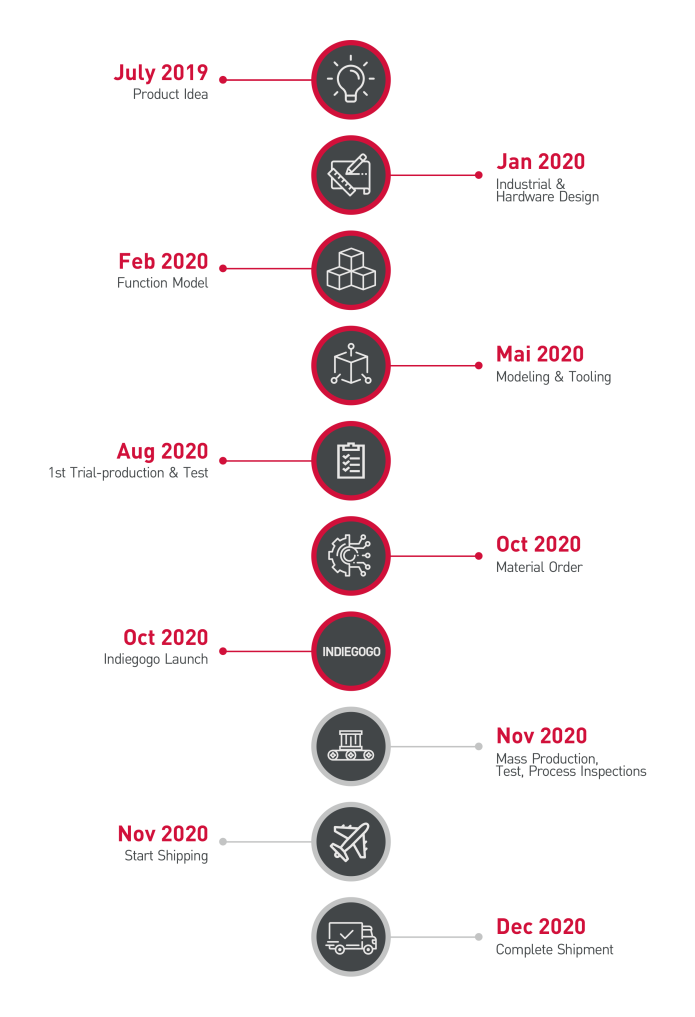 Risks & Challenges
With years of experience as a manufacturer of LED lights released under our various brands we know the challenges of a new product release very well. The expected product performance and quality has been tested through several prototype cycles. Any unforeseen problems we will solve with open communication and ensure our backers are happy with the products they supported.
Shipping
All shipping fees will be collected separately once the campaign is over based on real shipping costs. Please see below for estimates: 
Shipping estimates for 60C Premium kit: Germany, Netherlands: 20€, Belgium, Luxembourg: 25€, Denmark, France, Italy, Monaco, United Kingdom: 30€, Czech, Poland: 39€, Austria, Finland, Ireland, Portugal, Spain, Sweden: 35€, Bulgaria, Croatia, Estonia, Greece, Hungary, Latvia, Lithuania, Romania, Slovakia, Slovenia: 45€, Andorra, Norway, Switzerland: 49€, United States: 30€, East South Asia: 69€, Middle East: 119€, Rest of the World: 139€
*VAT/Customs duty will be pre-charged for customers in EU countries. In all other countries the responsibility is at time of delivery for the backer. For items shipped from the Netherlands dutch VAT will be charged.
For EU backers only: We will be charging VAT duties in BackerKit once the campaign is over.