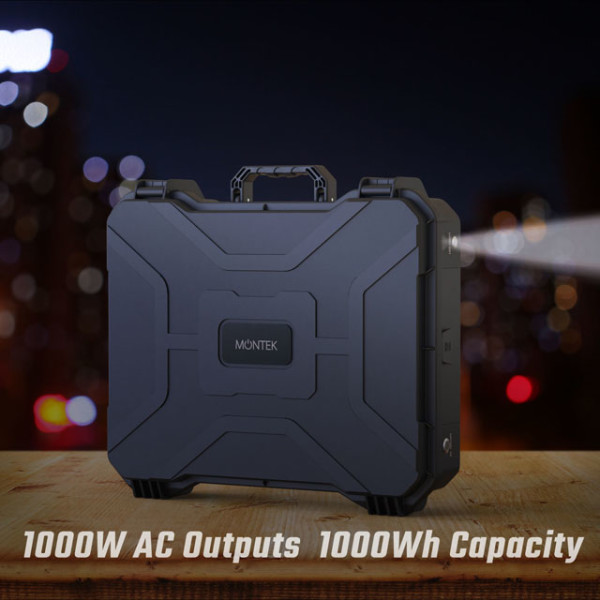 Waterproof 1000W Portable Battery
$56,321
raised out of
$77,500
Concept
1000W AC output I 1010Wh Li-po battery(2000 cycles) I 210W AC IN I 12-70V 12A 360W MPPT IN I PD 100W
Story

MONTEK X-1000 solar generator combines leading-edge technology in crystalline photovoltaic and electronics into one portable device to provide you with portable charging needs. This is a reliable, portable, simple and durable solar power equipment for disaster relief, prospecting, outdoor activities and emergency situations, etc.
Reliable
This power station provides reliable power for you in most extreme environments.
Portable
This power station is designed as a light weight, impact and portable power solution.
Simple
This power station is a plug & play power station, easy to operate.
Durable
This power station is rugged, durable, and provides power in the most harsh environments.

X-1000 is equipped with a high capacity pouch lithium polymer NCM battery pack 25.9V39Ah, that is 273,000mAh @3.7V, 1010Wh.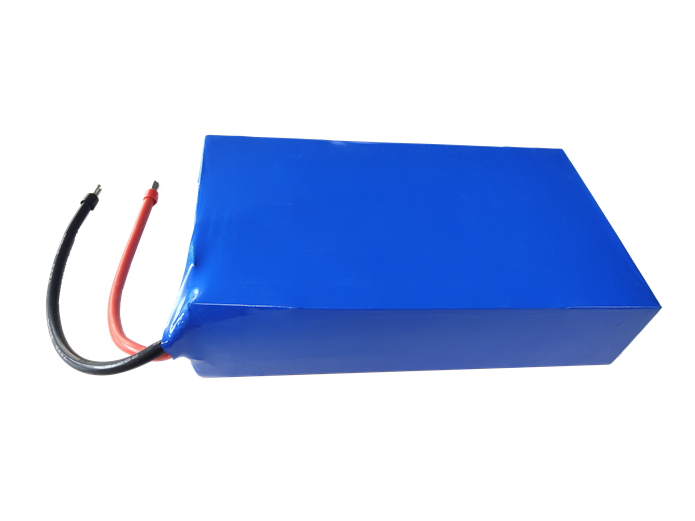 This pouch battery pack consists of 7 large capacity 3.7V 39,000mAh A grade EV Li-ion NCM polymer battery cells, which is more stable than 18650 Li-ion battery cell because 18650 battery pack requires much more cells to get high capacity. Less battery cells, more stable the battery pack.
Meanwhile, it is with an intelligent BMS,  which has short circuit protection, discharge over current protection, charge over current protection, discharge over temperature protection, charge over temperature protection, battery over voltage protection, battery low voltage protection. It can maximize the battery's lifespan and performance.
And this NCM battery is much safer compared to 18650 Li-ion battery(may cause explosion and fire), NO EXPLOSION and NO FIRE under extreme environments. This NCM battery pack has over 2000 cycles from 100% to 80% capacity @ 1C charge and discharge while 18650 Li-ion battery only has 300-500 cycles, which means this power station is 4 times lifespan of 18650 Li-ion, and can last for up to 6 years!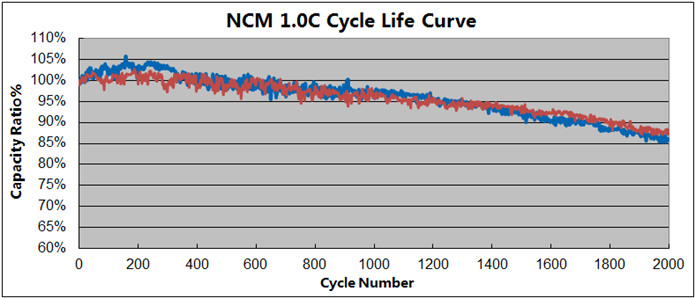 And the battery cell internal impedance is only 1.5mΩ while 18650 battery cell internal impedance is above 30mΩ, so our battery has better performance in high or low temperature, in 55± 2℃, it has 90% capacity, even in -20± 2℃, it has 70% capacity.


With this huge capacity battery, it can power multiple AC & DC devices.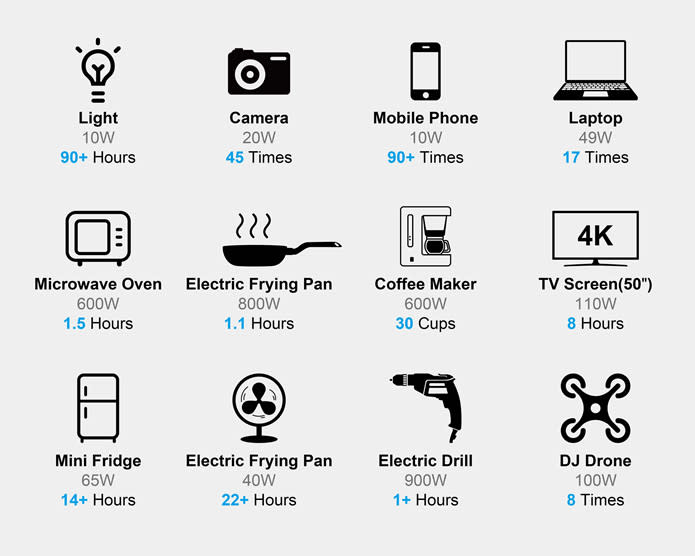 X-1000 has two AC output ports, providing up to 1000 watts.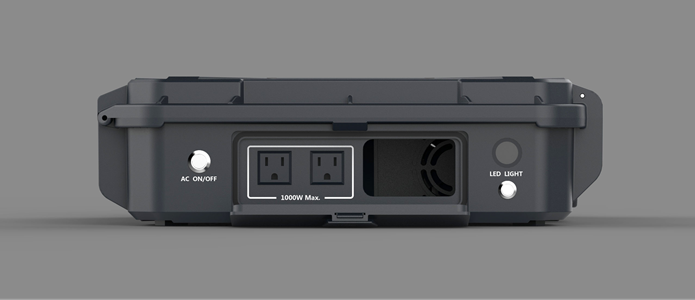 This pure sine wave inverter is high efficiency, you could check from the following table.

It can power quite a lot of devices that is lower than 1000W, like TV, fridge, coffee maker, drill and saw, etc.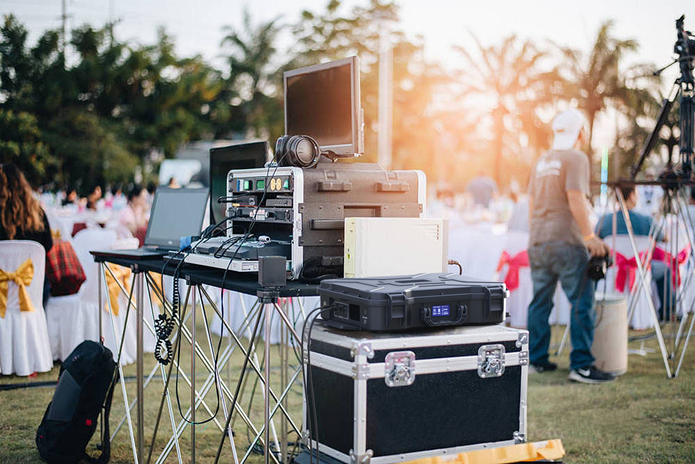 This solar generator has 8 DC output ports, you can use them to power your different DC devices.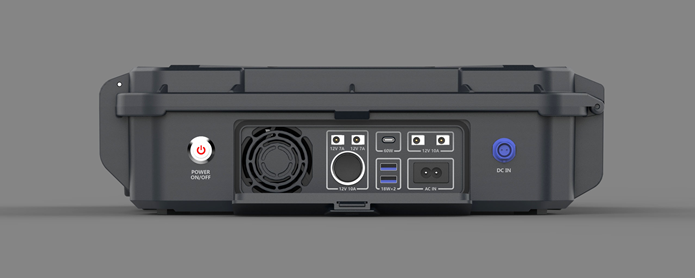 There are five DC 12V output ports sharing 10A. The 12V output is regulated @ 12.8V.  One car socket supports 12V 10A Max., two 5.5*2.1mm barrel ports support 12V 7A Max., two 5.5*2.5mm barrel ports support 12V 10A Max. It can power car fridge, fan, LED light, etc.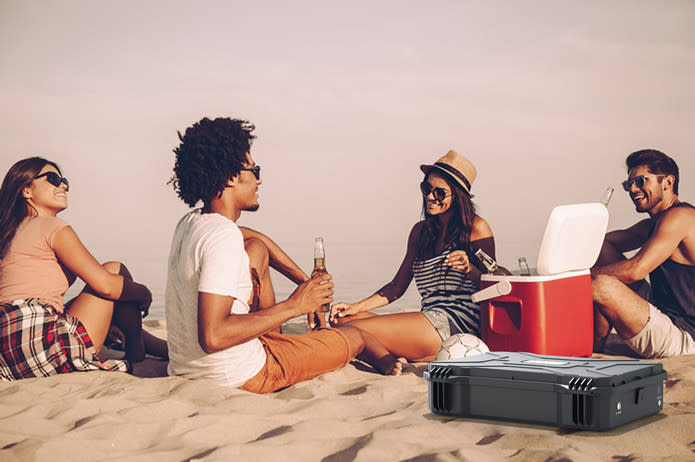 It is equipped with one PD 3.0 USB-C 100W output port, you can use it to charge laptops that support PD, it is more efficient than using a PD adapter.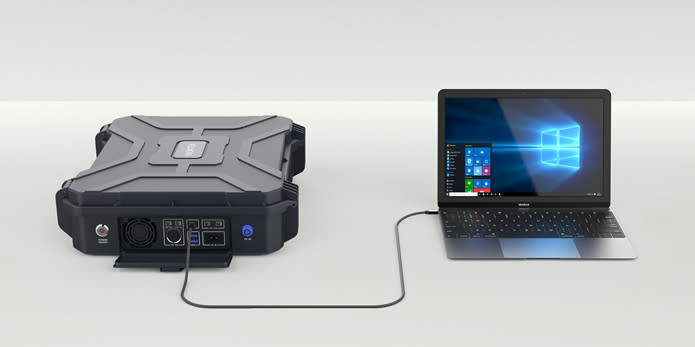 There are two USB-A ports support QC 3.0, which is 5V 3A, 9V 2A, 12V 1.5A each port, total 36W. It is designed for mobile phones, iPad, cameras, etc.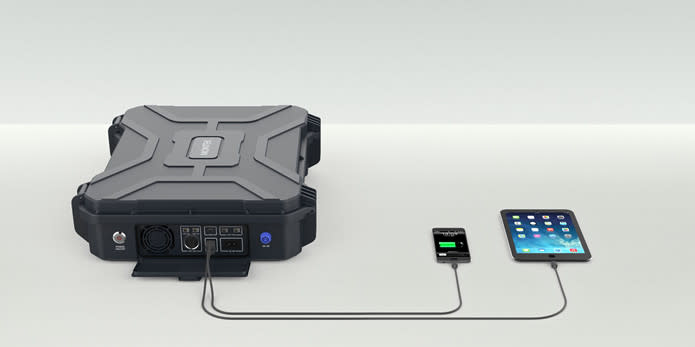 The total DC output is 256W simultaneously.

It is equipped with a 3W LED light, you can use it for lighting, and it has SOS function.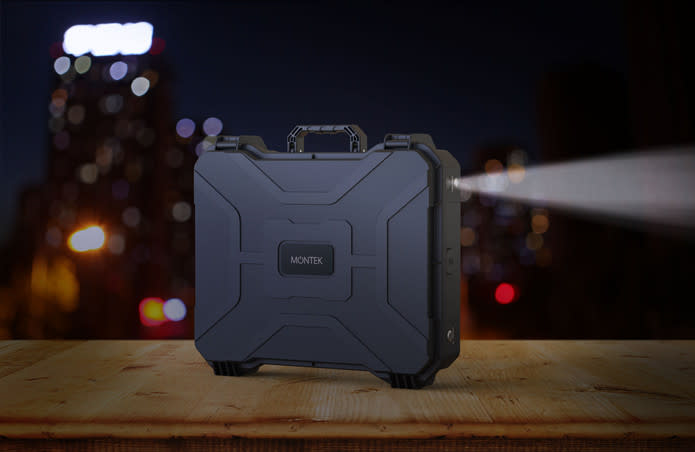 X-1000 is a good backup generator for power outage, disaster relief, prospecting, outdoor activities, etc.
Powering home appliances when power outage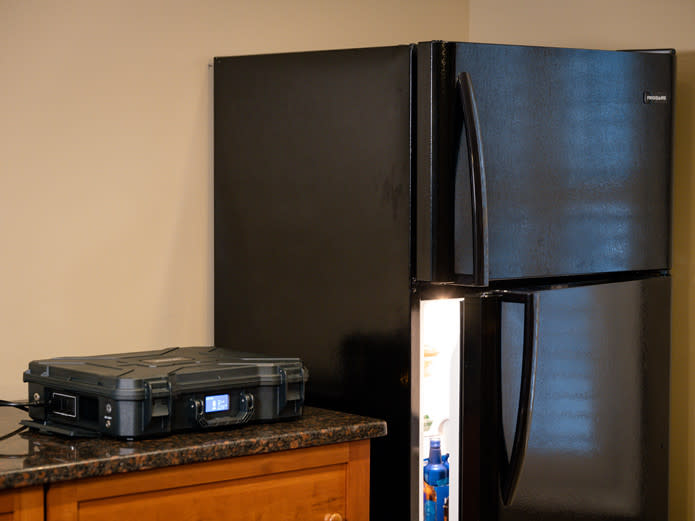 Powering devices when RV camping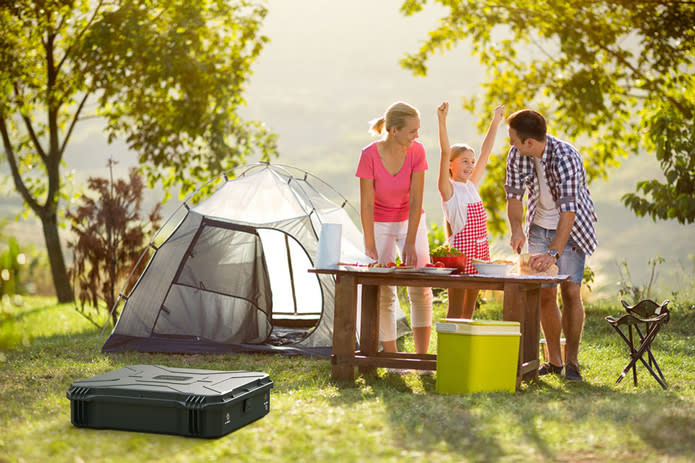 Powering devices when outdoor work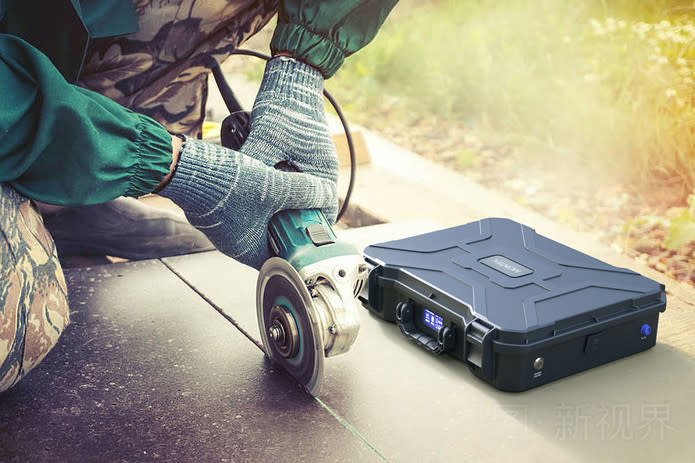 Powering CPAP when emergency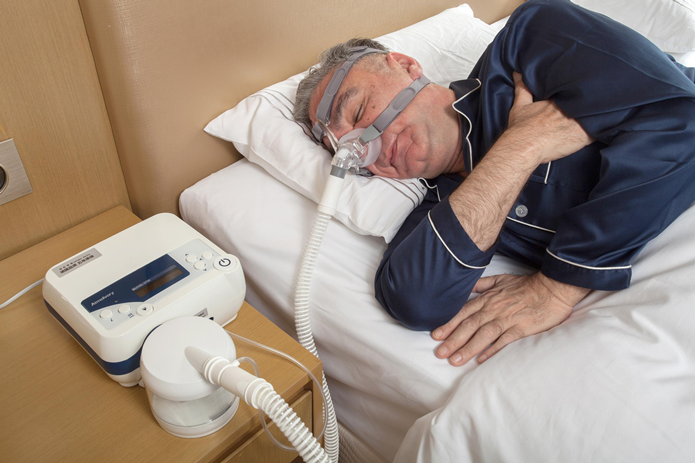 Charging drone batteries, other digital devices in wild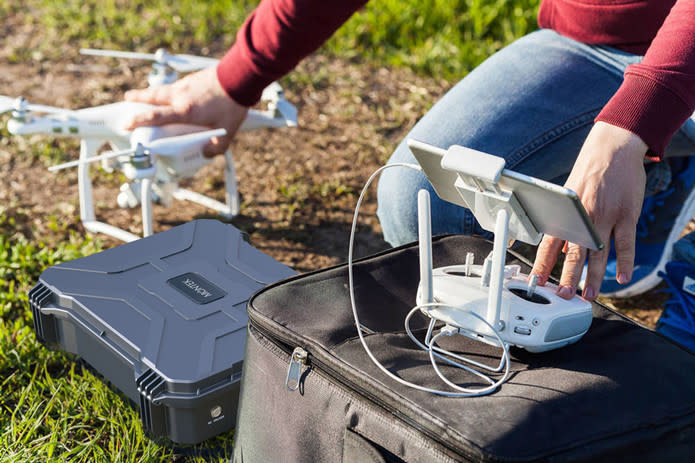 High Efficiency MPPT Solar Charging
The DC IN port supports MPPT 12-70V 12A 360W input max. With wide range MPPT charge controller, this power station is compatible with any solar panel input. And MPPT charge controller has much better performance than PWM charge controller, especially under weak sunshine environment, it could draw more power to charge the unit.
This MPPT charge controller has high efficiency, it can draw about 85% solar panel power to charge the inside battery under good sunlight.
Use a 80W sunpower panel to charge the unit, it takes about 18 hours under good sunlight to recharge X-1000.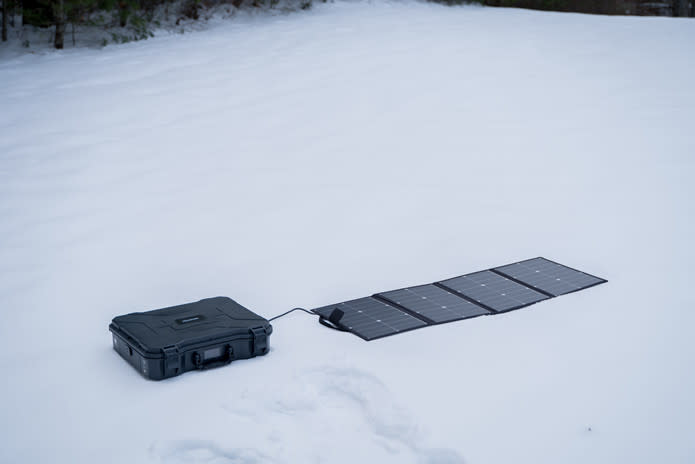 Connect two 120W monocrystalline solar panels in series to charge the power station, it takes about 7-8 hours under good sunlight to recharge X-1000.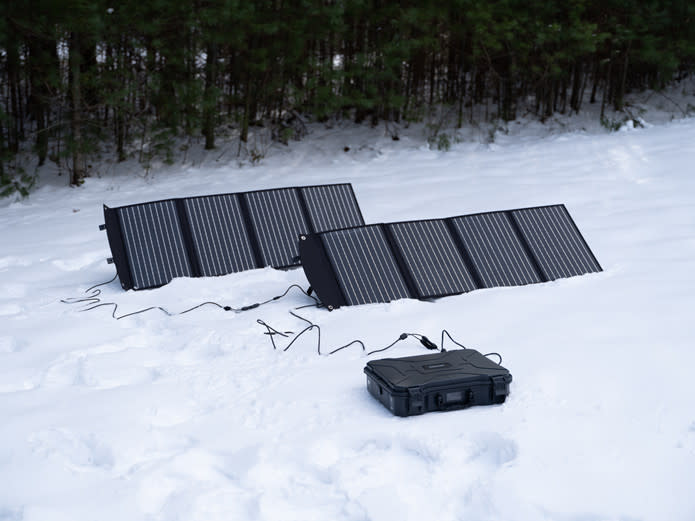 Connect four 120W monocrystalline solar panels in 2S2P to charge the unit, it takes about 3.5-4 hours under good sunlight to recharge X-1000.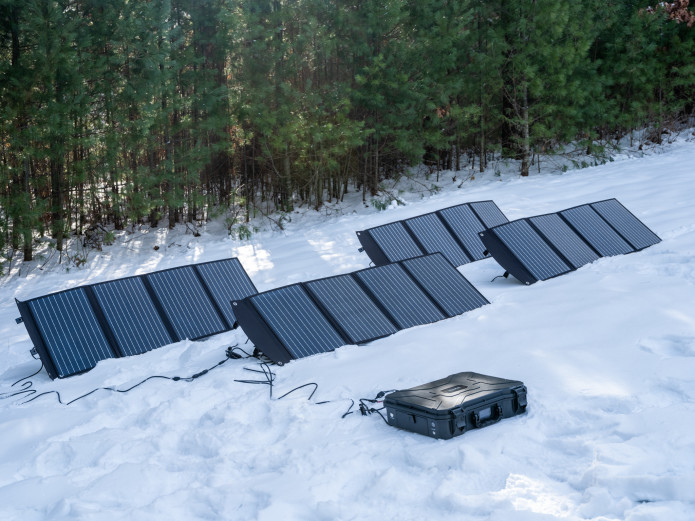 AC Charging
With integrated built-in AC charger, you do not need a heavy brick adapter. Use the included AC charging cable to recharge this battery pack through AC IN port. The max. input power is about 210W, it takes 6 hours to fully recharge X-1000.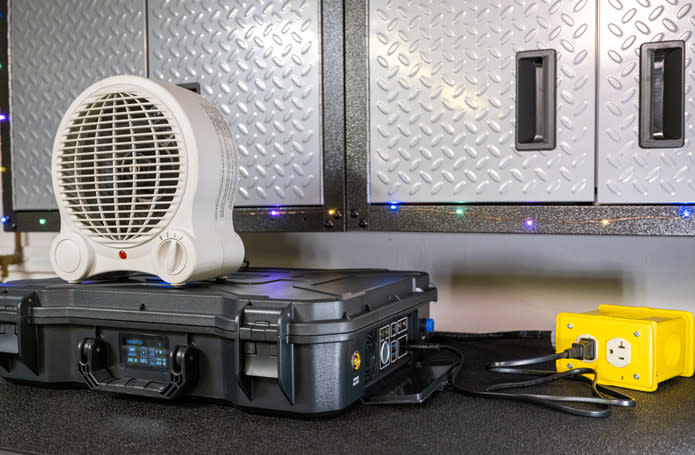 You can also charge the unit with the included AC charger and AC adapter to DC IN simultaneously. Like the following picture, the 210W AC charger and 400W AC adapter recharge at the same time, you can get Max. 560W input, it takes 1.7 hours to recharge from 0% to 80%, and about 2.5 hours to fully recharge the X-1000.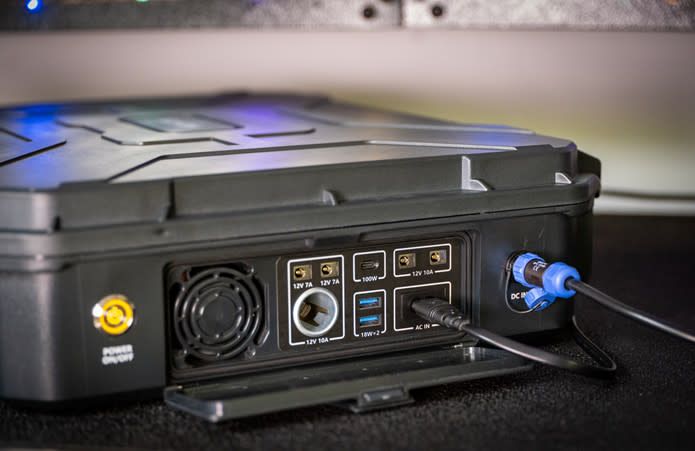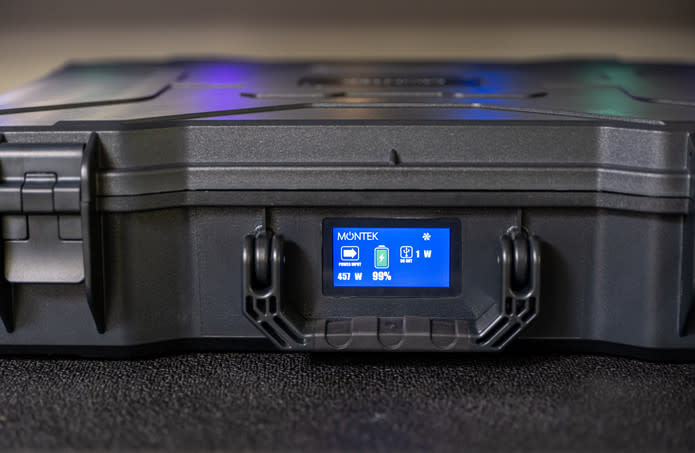 Car Charging
This power station can be recharged with car cigarette socket through DC IN port, Max. Input is 12V 10A, it takes about 9 hours to fully recharge X-1000.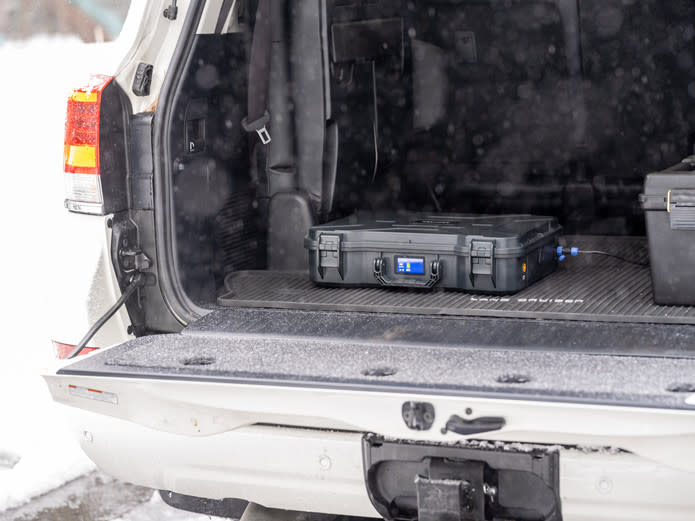 From the display, you could read input power, battery capacity percentage, DC output, AC output voltage & frequency & power, LED light working state, fan working state, inside temperature high or low.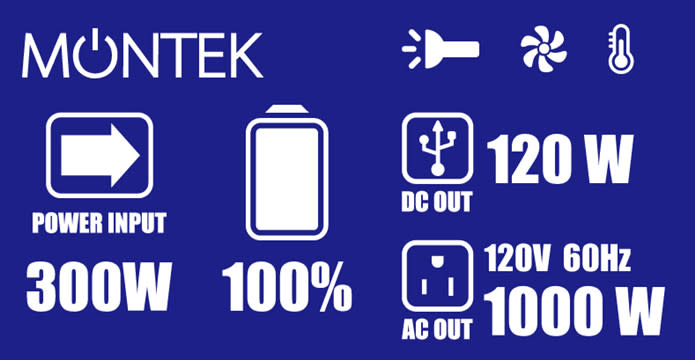 X-1000 has an intelligent cooling system, which could protect the inverter and battery from overheat, and make the unit quite silent. If the inside temperature is over 60°C, it will activate the fan, then it will speed up when the temperature is going up. When the temperature is 75°C, the cooling fan is at its 100% speed. When the inside temperatue is 80°C, it will shut down all inputs or outputs.
When the AC output power is over 660W, or AC input power is over 50W, it will also activate the fan, the speed is accoding to the temperature.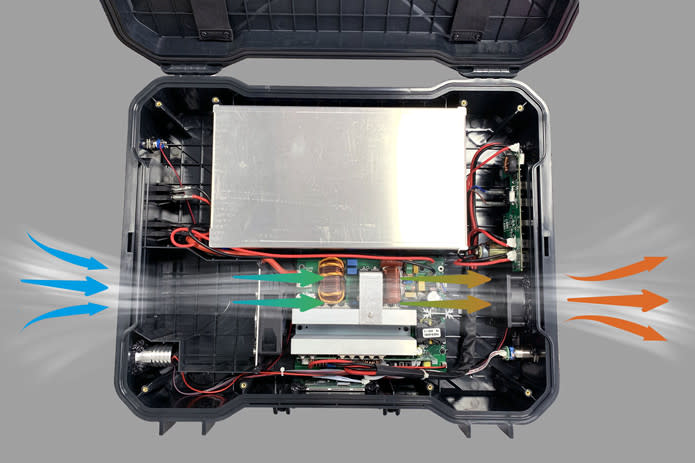 When you are in wild, you can lock the lip, close the waterproof doors, leave the unit charging through solar panel, no need to worry about it rains as this unit is water resistant.
If the product is not in use, you can store it with the doors closed, then dust, moisture will not come inside and damage the unit.
We use 19mm metal button for the main power and 16mm metal button for the AC output button, which makes it easier to operate than tiny plastic buttons other products use.

We designed a space for charging cables, it is quite convenient, then you will not forget the charging cables.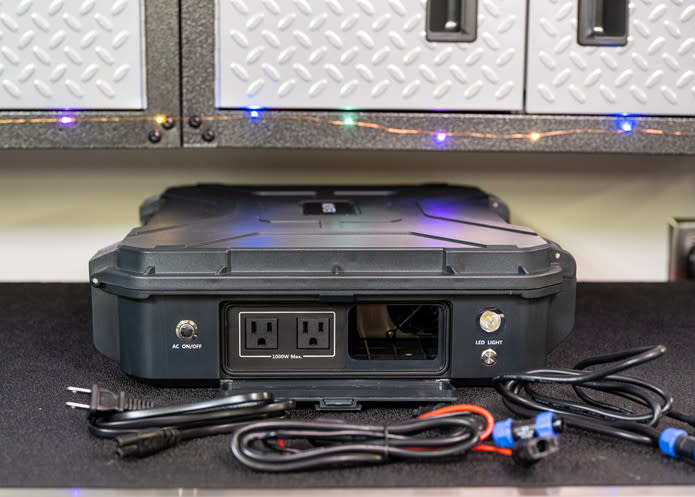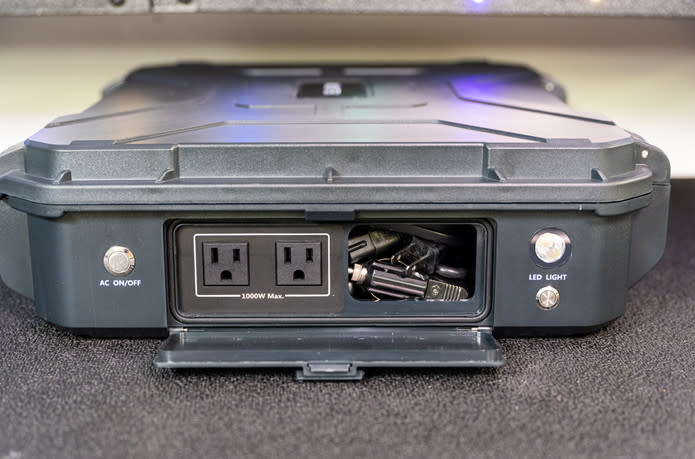 Inside the lid, you can store a solar panel up to 80W.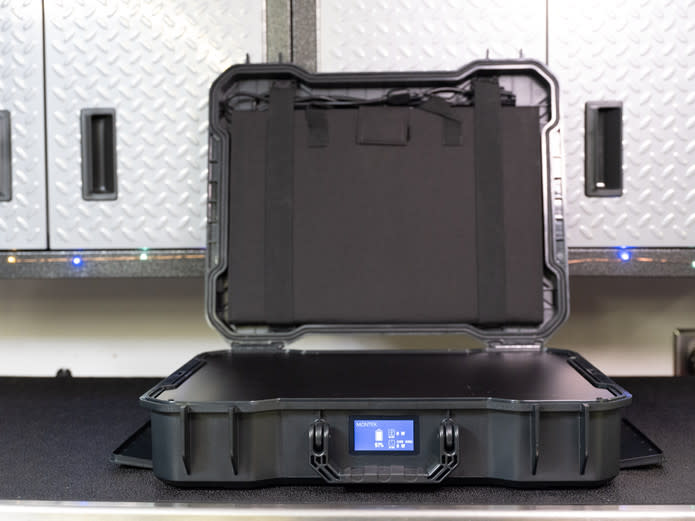 We have finished trial production, and we are applying CE, FCC, RoHS certificates.  After the campaign ended,  and we get the certificates, we will start mass production, and send out the perks to all backers according to the order numbers.


Estimated shipping time is April, 2021.
As we saw other campaigns encountered difficulties and delays in shipping products with battery, we would choose reliable shipping way for this campaign. We would ship by sea, door to door service. After the mass production finished, for US backers, we will ship to US warehouse by sea and deliver by UPS ground, for other backers, we will ship out your perks from our warehouse in Shenzhen directly.
The following are the countries and areas we could ship to: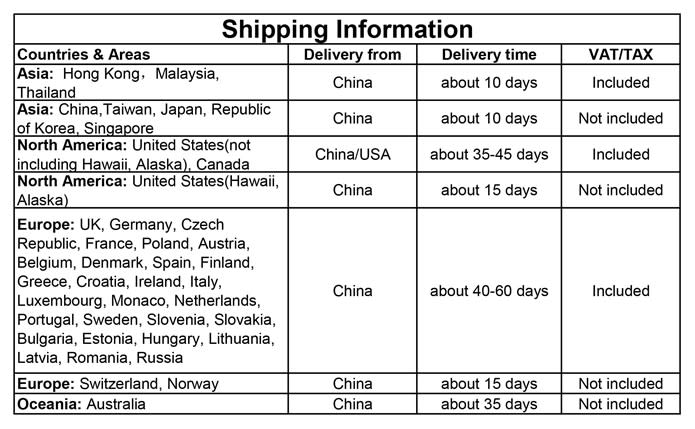 For Japan, Switzerland, Norway and Hawaii, Alaska backers, only X-1000+2*120W super early bird  and X-1000+2*120W early bird available, it is easier for shipping. Hawaii and Alaska backers need to pay extra cost after confirming the address, and not including VAT/tax.
We provide six kinds of AC output sockets, and we will customize voltage and frequency for different countries & areas: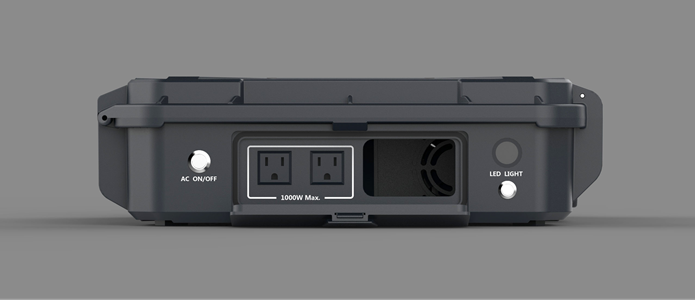 For Countries & Areas : USA, Japan, Canada, Taiwan, Thailand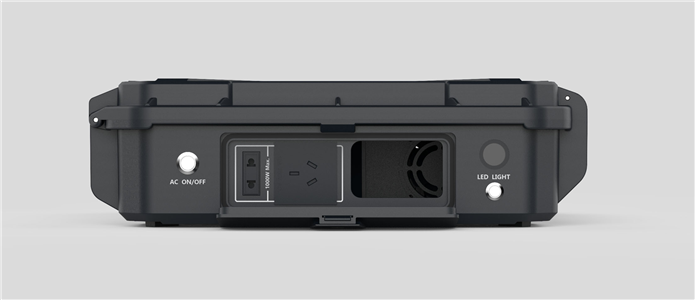 For Countries & Areas : China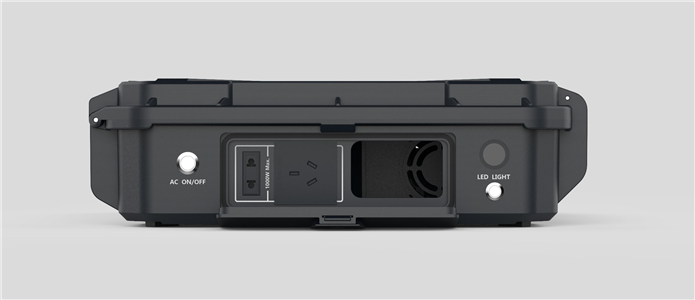 For Countries & Areas : Australia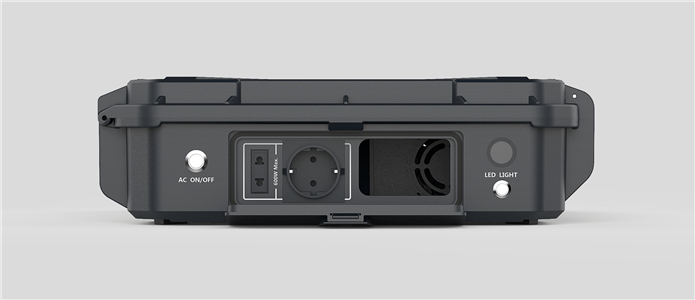 For Countries & Areas : Germany, Republic of Korea, Czech Republic, Poland, Austria, Belgium, Denmark, Spain, Finland, Greece, Croatia, Ireland, Italy, Luxembourg, Monaco, Netherlands, Portugal, Sweden, Slovenia, Slovakia, Bulgaria, Estonia, Hungary, Lithuania, Latvia, Romania, Russia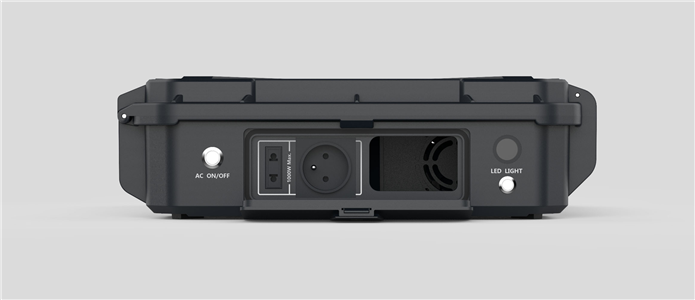 For Countries & Areas : France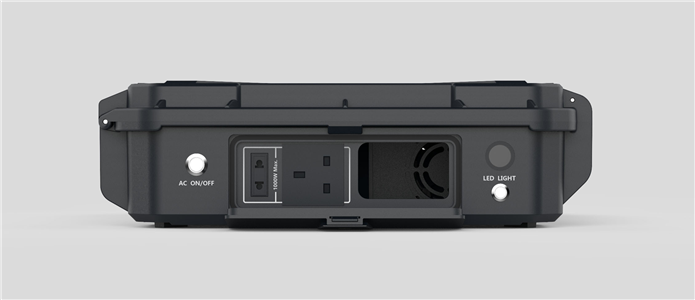 For Countries & Areas : UK, Malaysia, Hong Kong, Singapore
We will provide you with tracking number once we ship out the perks, we are sorry that there is no courier shipping way to your country for battery pack if it is not listed above.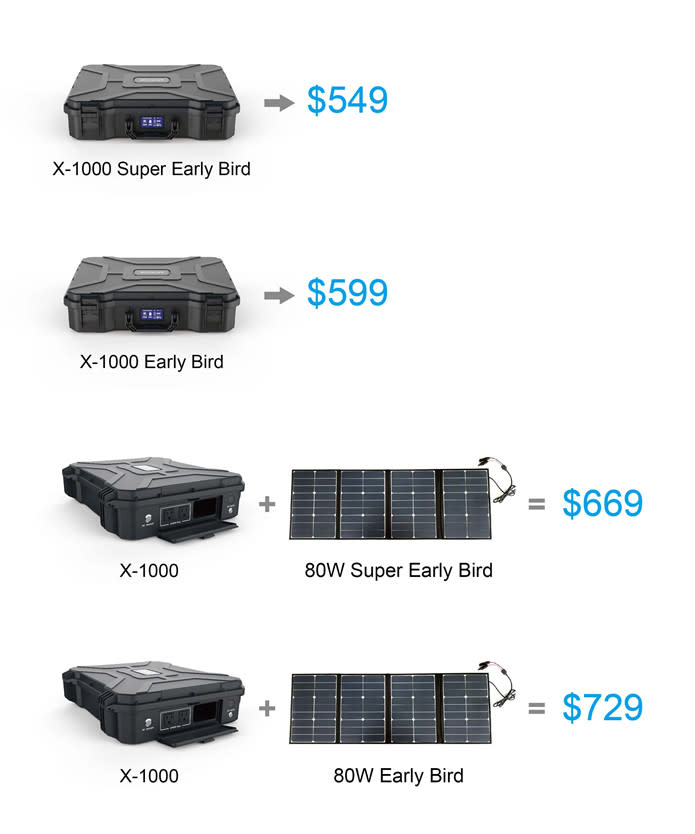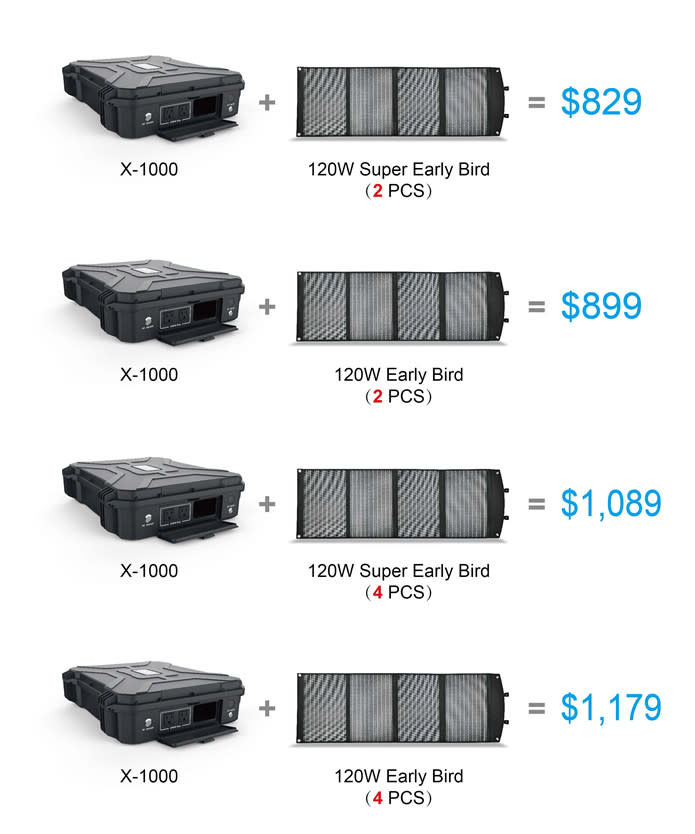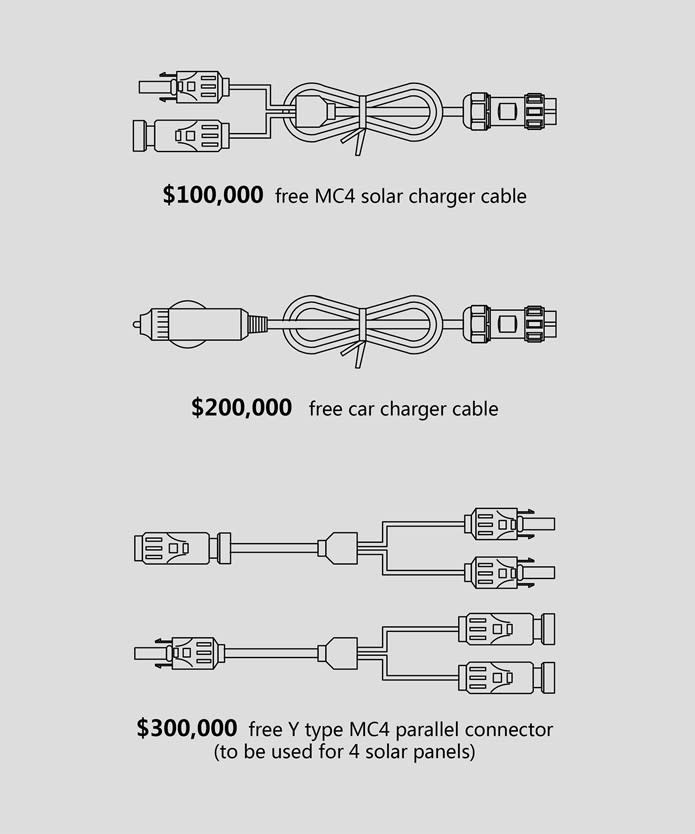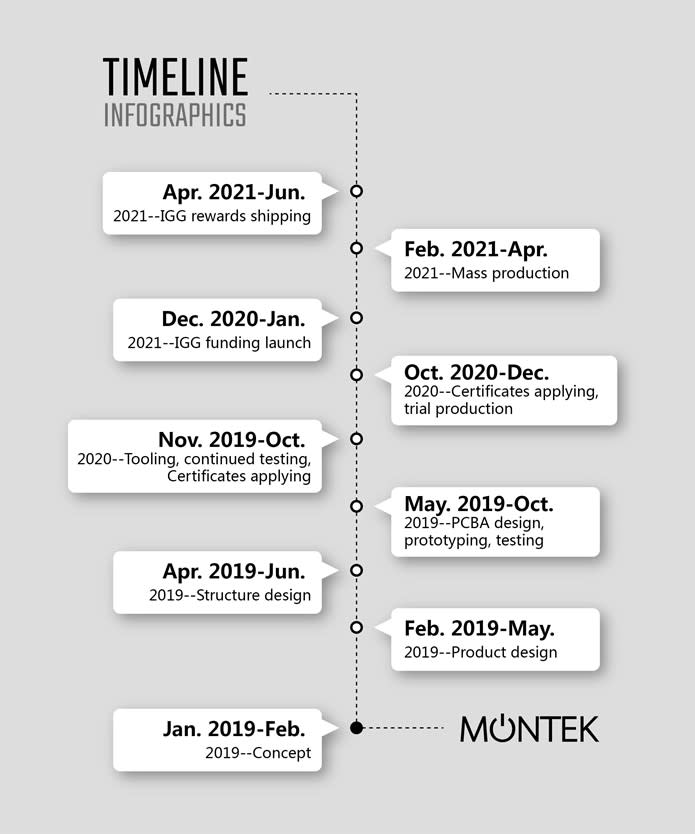 X-1000 Portable Solar Power Station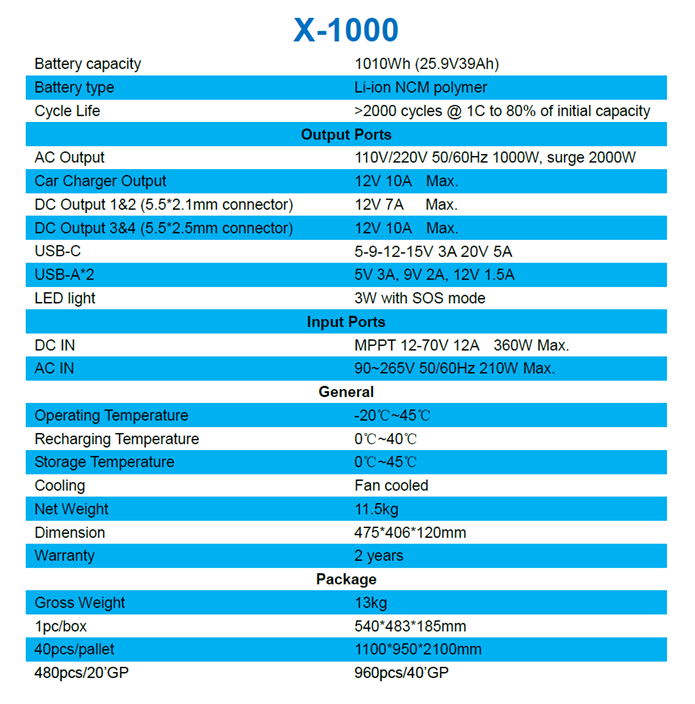 80W Sunpower solar panel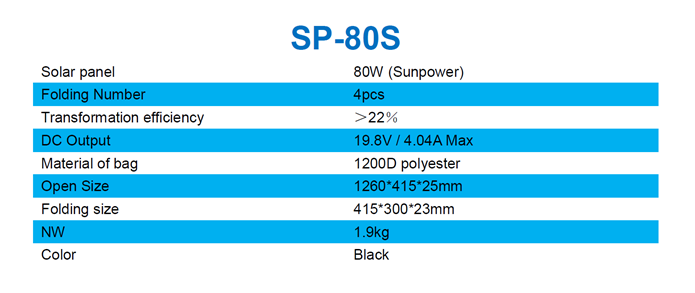 120W Monocrystalline solar panel