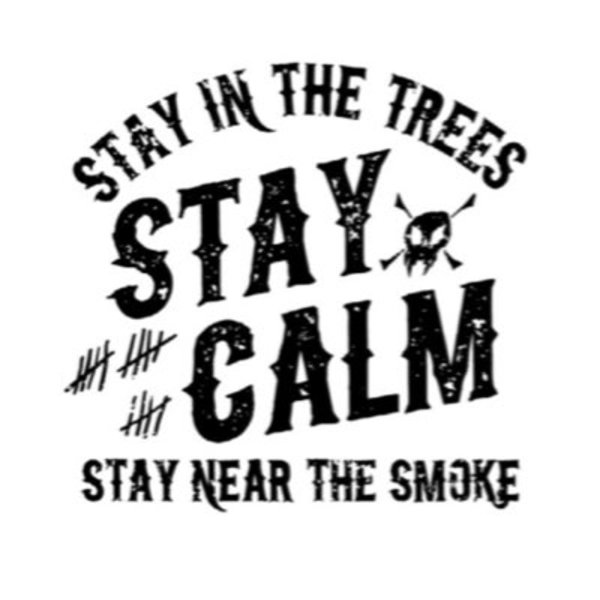 2nd Chance for CYBERFROG 2
$84,559
raised out of
$500
Concept
The Groundbreaking Comics Crowdfunder goes to print, with one last opportunity to hop onboard!
Story
WE'RE READY TO GO.  JOIN THE FIGHT.
Hello, CYBERFROG backers!  After two years of hard work, this comic is finally ready to go to print!  Our business has grown so much since we started creating this comic and everything associated with it, that we thought we'd offer another opportunity for new fans to hop on board, and also offer some pretty great new stuff to our long-time customers!
Those of you who are learning about CYBERFROG here, for the first time, you can catch up with the story by grabbing copies of the previous books on our eBay store.  We'll make it easy for you!
The first book to read, BLOODHONEY, is available here:
https://www.ebay.com/itm/124952292378?mkcid=16&mkevt=1&mkrid=711-127632-2357-0&ssspo=cnhaLYBKT52&sssrc=2047675&ssuid=cnhaLYBKT52&widget_ver=artemis&media=COPY
Then read these:
https://www.ebay.com/itm/124105906676?mkcid=16&mkevt=1&mkrid=711-127632-2357-0&ssspo=cnhaLYBKT52&sssrc=2047675&ssuid=cnhaLYBKT52&widget_ver=artemis&media=COPY
And if you want to read all of the old comics from the 1990's, we've collected them as a 328 page trade paperback here!
https://www.ebay.com/itm/115376038940?mkcid=16&mkevt=1&mkrid=711-127632-2357-0&ssspo=cnhaLYBKT52&sssrc=2047675&ssuid=cnhaLYBKT52&widget_ver=artemis&media=COPY
So…CYBERFROG: REKT PLANET…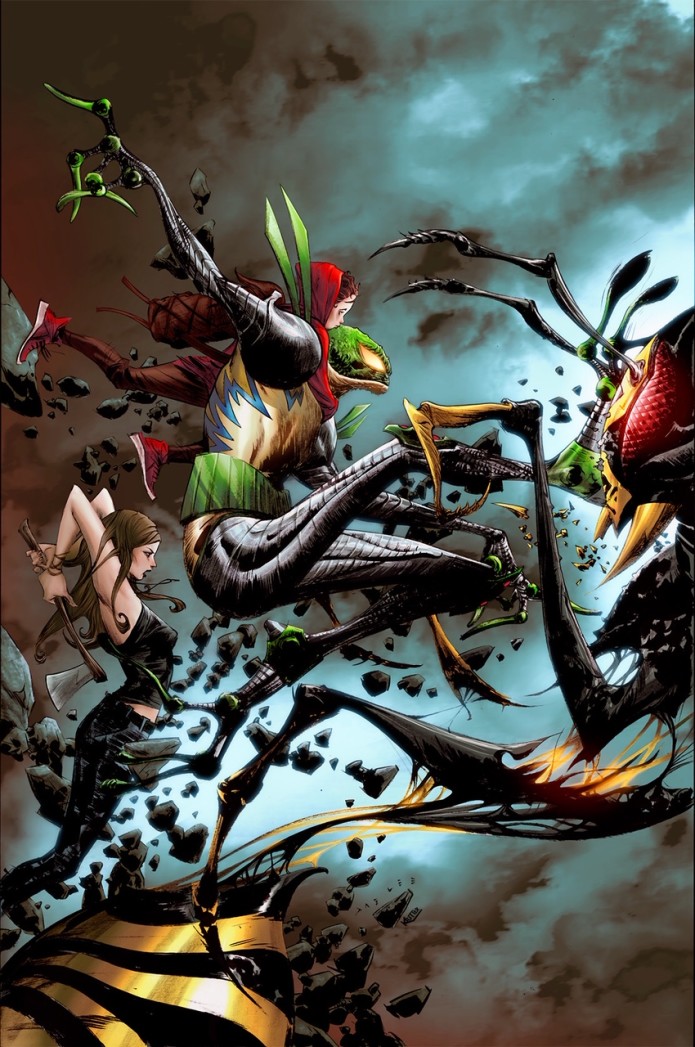 HERE'S THE STORY:
It's 2018, twenty years after the VYZPZZ invasion.  CYBERFROG has reunited with his friend HEATHER SWAIN, who is surviving in the New Jersey Pine Barrens with her ten year old daughter LILY and others.
They live by these four rules:
1. STAY IN THE TREES: The Vyzpzz have demonstrated that they have trouble maneuvering in the forest.
2. STAY NEAR THE SMOKE: Survivors keep bonfires going constantly.  The Vyzpzz are repelled by smoke and fire.
3. STAY CALM: The Vyzpzz are intoxicated by panic and fear.
4. ALWAYS WEAR RED: The Vyzpzz can't see the color red.  Wearing red cloaks makes you invisible to them.
The survivors believe that they are safely hidden, and have been living in relative safety for years.  But the return of CYBERFROG brings trouble.  Big trouble.
CYBERFROG 2: REKT PLANET is the long awaited sequel to CYBERFROG: BLOODHONEY!  It is 73 pages long, and the original three editions offered here, JAE LEE VARIANT, OUR HEROES VARIANT and VILLAINOUS SCUM wraparound variant, all sport foil/chromium hybrid covers.  Our brand is SHINY, and we want our books to look great!
The new variants will begin as normal editions, with high quality cardstock covers.  But if we reach $200K in funding, we'll make them shiny too!  We can do it!
Art and story by me, Ethan Van Sciver.
Colors by Kyle Ritter
Letters by Eric Weathers
This campaign offers a new cover by fan favorite KENNETH ROCAFORT!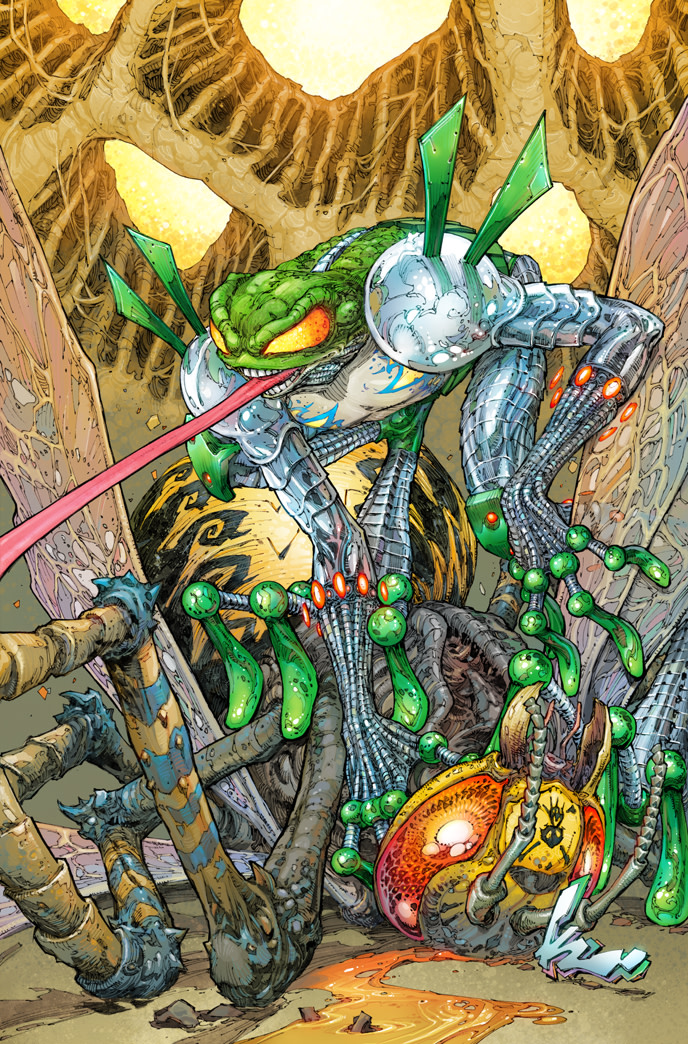 SALAMANDROID: DEATH'S STING is a 20 page bonus story that adds to the CYBERFROG world-building.
THE FATE OF SALAMANDROID.
Unthinkable distances from humanity, citizens of the planet Pyrdani watch as the alien plague known as the VYZPZZ conquer and colonize entire worlds in their path.   With noble purpose, and a unique workable answer,  Pyrdanians send forth their plan to halt the nightmarish, relentless conquest of these alien wasps.  
But no plan is perfect, and the nature of their solution may have made matters even worse.  
FEATURING a look at the VYZPZZ invasion of 1998 from SALAMANDROID's perspective, and the debut of SKORR PIHNRA, this book is action packed.  Unmissable!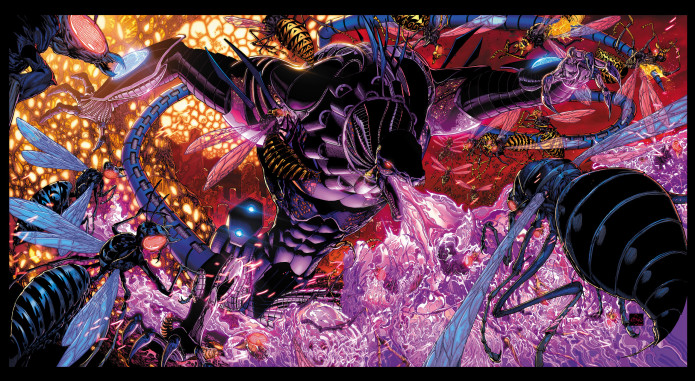 This campaign offers a new cover by legendary fan favorite, KENNETH ROCAFORT.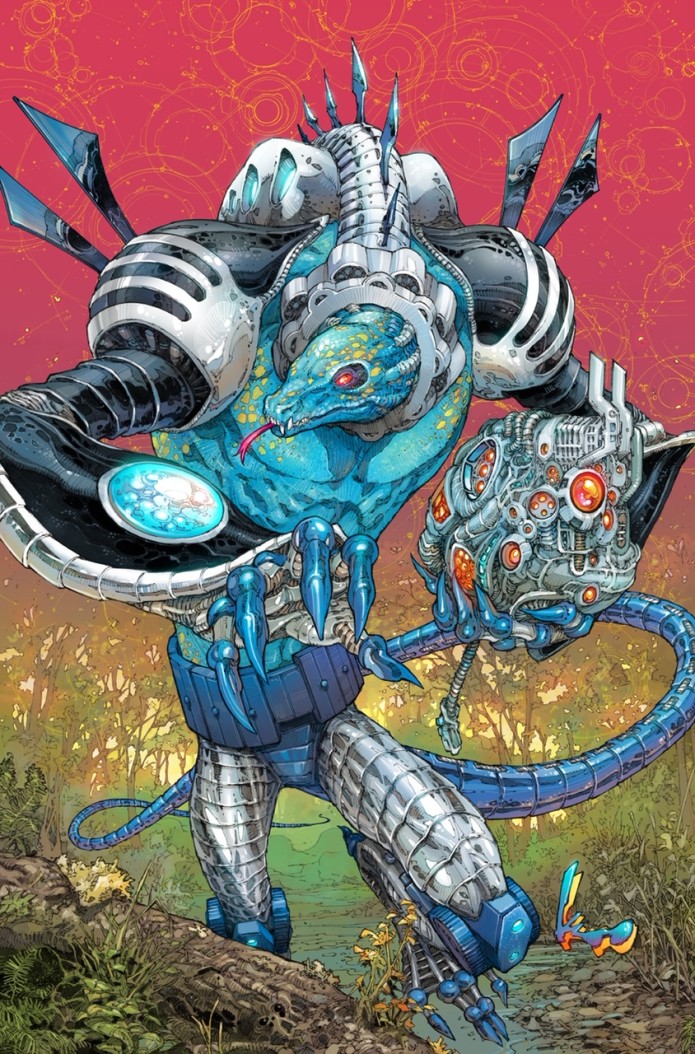 WHAT'S OLD?
This campaign is offering the following items from the previous REKT PLANET IndieGoGo campaign:
1. JAE LEE REKT PLANET Chromium Main cover.
2. ETHAN VAN SCIVER "Our Heroes" Chromium Variant cover
3. ETHAN VAN SCIVER "Villainous Scum" Wraparound Chromium Variant cover
4. SALAMANDROID: DEATH'S STING triple gatefold glow in the dark main cover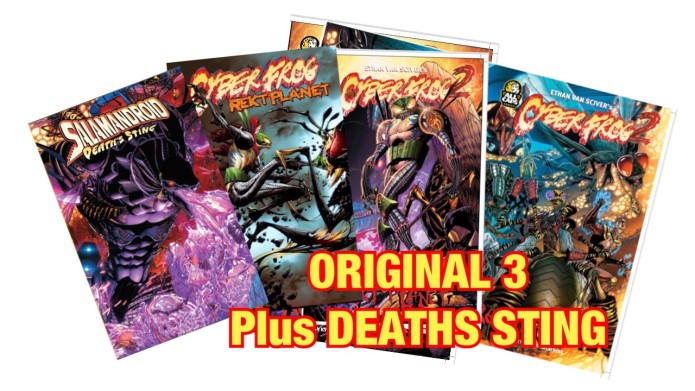 You many order as many of these as you like!
5. CYBERFROG and SALAMANDROID PVC Toys!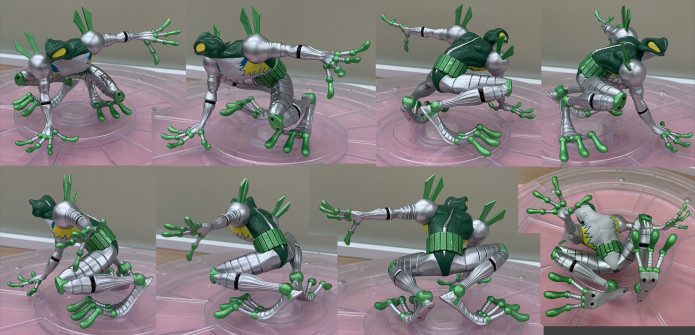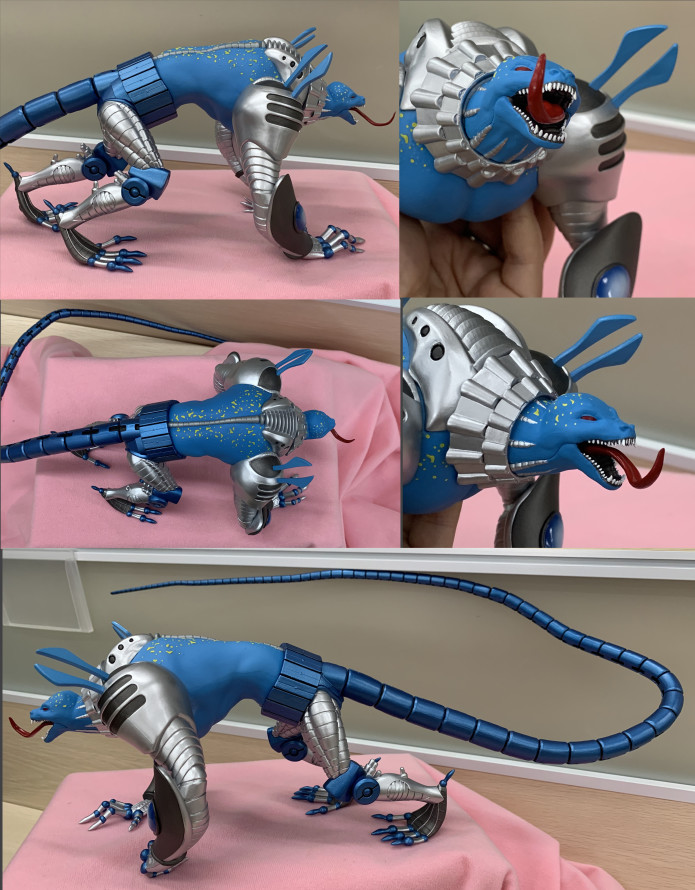 This is what a successful comic book campaign can do!  Your CYBERFROG and SALAMANDROID toys will arrive in collectible packaging, suitable for display!
Unfortunately, these will only be available in the United States this time.
6. HONEYCOMB BOX!
We have only 20 of these.  They were refunded from the prior campaign, and it's first come first serve for these bad boys!  They contain one of everything from the prior campaign!
But even if you miss out on this, you can still get a stuffed BLOODHONEY BOX on our eBay store here: https://www.ebay.com/itm/115428190053?mkcid=16&mkevt=1&mkrid=711-127632-2357-0&ssspo=cnhaLYBKT52&sssrc=2047675&ssuid=cnhaLYBKT52&widget_ver=artemis&media=COPY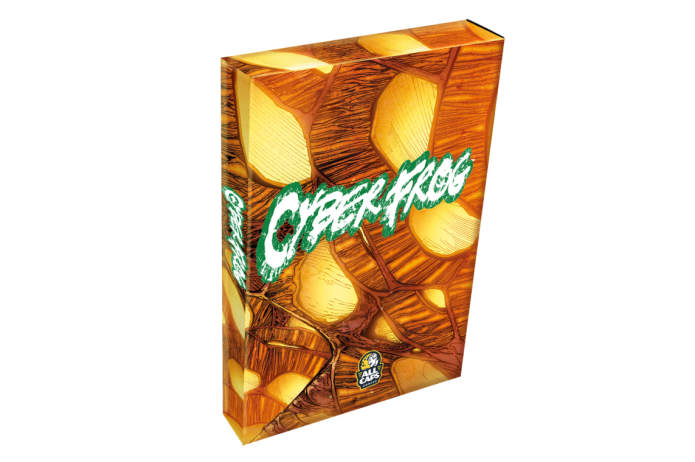 WHAT'S NEW?
This campaign does offer some new items which are UNIQUE TO THIS CAMPAIGN.  In other words, the new stuff here is not included in the Honeycomb Box was the previous, closed campaign.  (We stuffed the heck out of that box, though!  You'll be fully satisfied!)
1. KENNETH ROCAFORT Variants, for REKT PLANET and DEATH'S STING!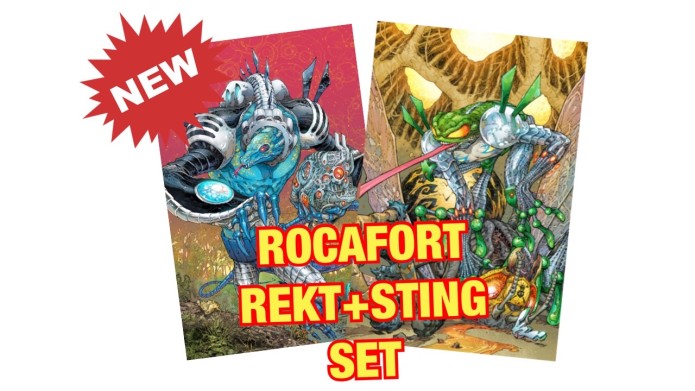 2. REKT PLANET "Stalker" Variant.  New art by me, Ethan Van Sciver.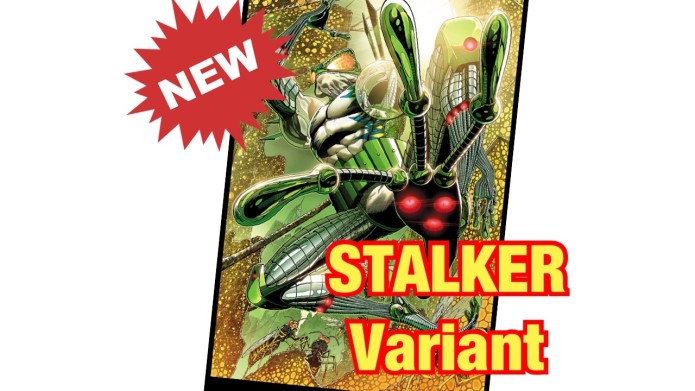 3. REKT PLANET "Our Family" Variant.  Art by me!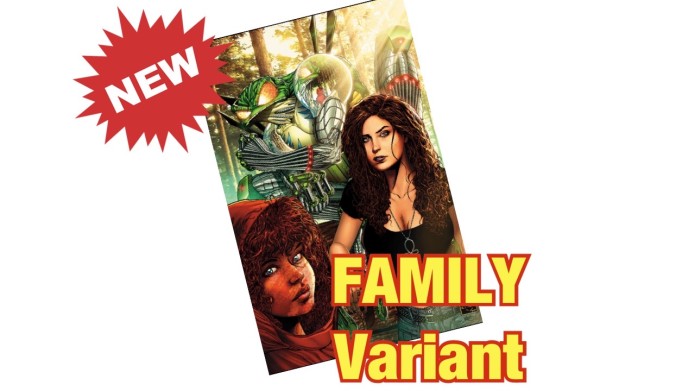 4. VYZPZZ FOLDER! Specially marked combination orders will be shipped with this folder, featuring new art by me, Ethan Van Sciver!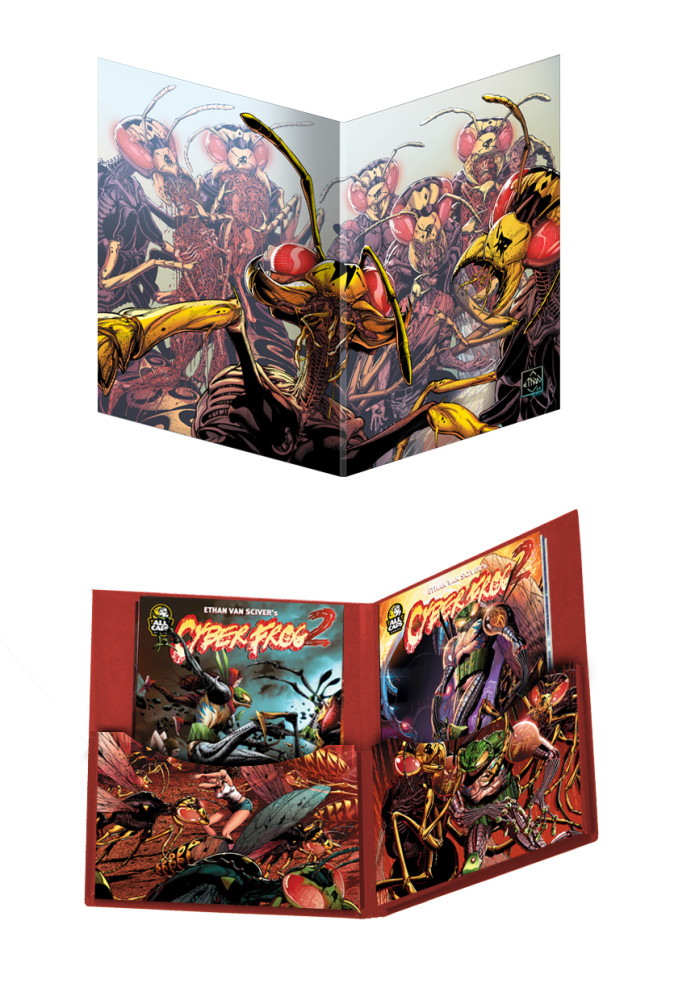 5. ALL IN DOMESTIC SUBSCRIPTION TIER!
This means that everything generated in this campaign, all 24 hour variants, and any bonus perks that are created, are all coming your way for $300 plus shipping, (which is already the calculated price of everything included as shown!)  Just sit back and know you're getting everything, including the PVC toys!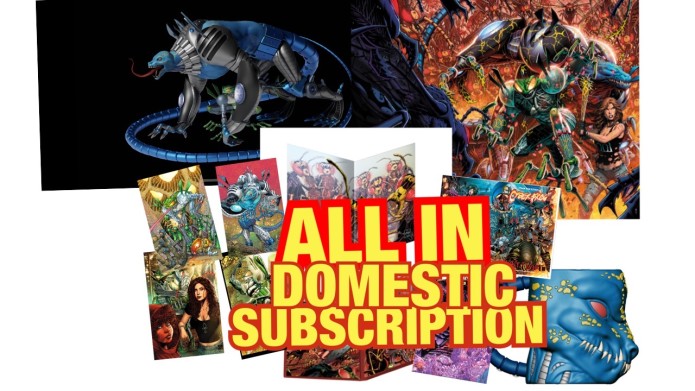 6. ALL IN REST OF THE WORLD SUBSCRIPTION TIER!
This means you're getting everything in the campaign except for the PVC toys for $250 plus shipping!  You'll have a chance to get the PVCs from us on eBay, don't worry.  But for the ease of this campaign, (taxes and import fees on toys) we've decided to hold them back from this platform.  Backers in the United States may also choose this perk.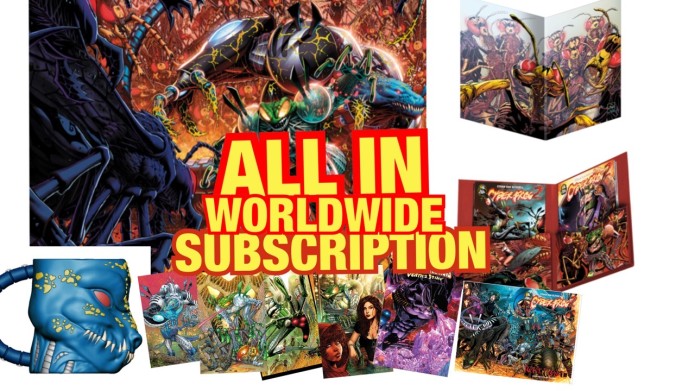 7. ALL FOUR NEW BOOKS IN FOLDER
This is now declared a SUBSCRIPTION TIER.  Except the poster.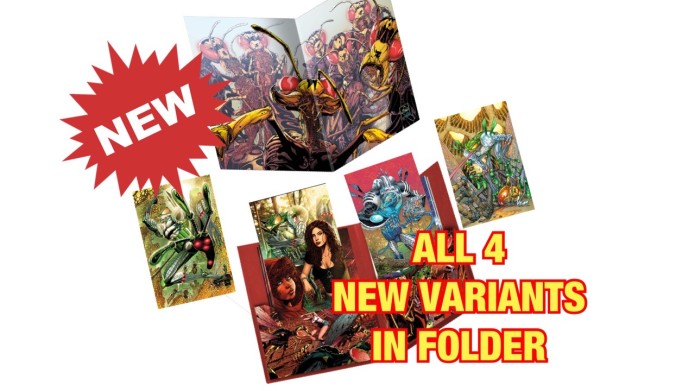 8. ORIGINAL ART from CYBERFROG REKT PLANET.
This entitles you to a place in line to choose any page from the book that you'd like!  The art is black and white line art, 11 inches by 17 inches, and there are 73 pages, but three of them are double page spreads.  Double page spreads count as ONE page, so you may choose one of those for your page if you'd like!  You will be contacted in the order that you backed, and given your choice of the remaining art pages, and it will be shipped to you on a masonite board in plastic wrapping and a bubble mailer.  Nice and safe!  Art can be signed and personalized upon request!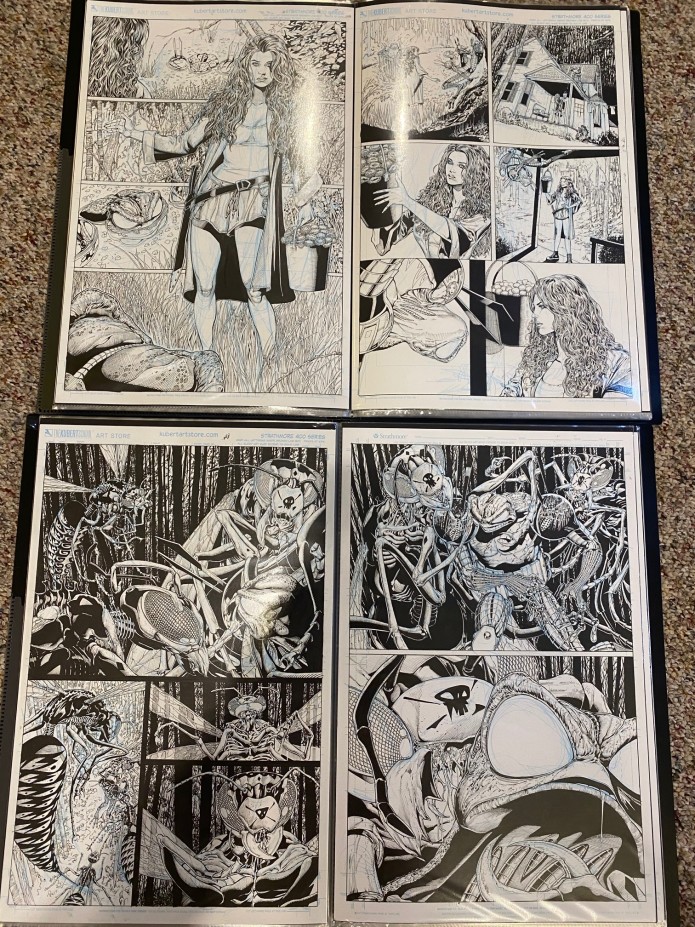 8. SALAMANDROID MEGA MUGS!
Have a drink with your favorite Salamander, Dahdurhan Rhan!  Beautifully sculpted 16 oz mug, shipped to you in it's collectible packaging!  These are all ready to go!  You can also add one to your order at check out!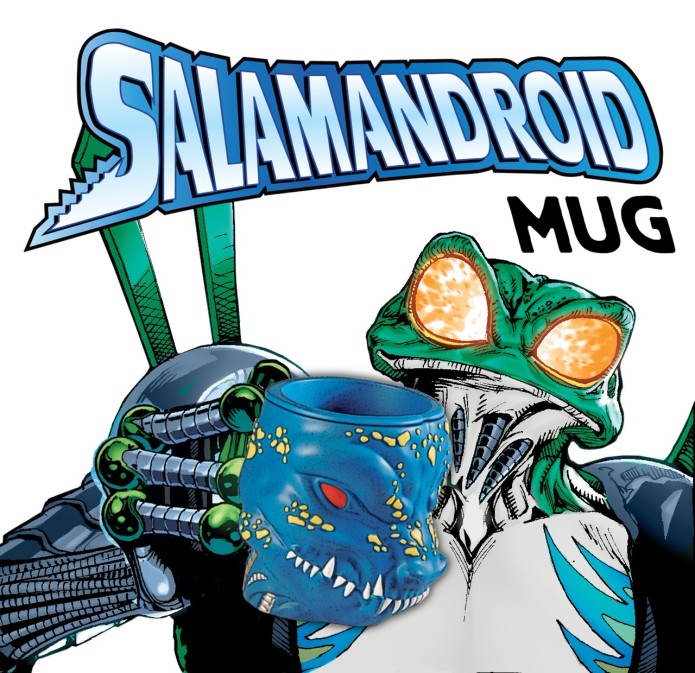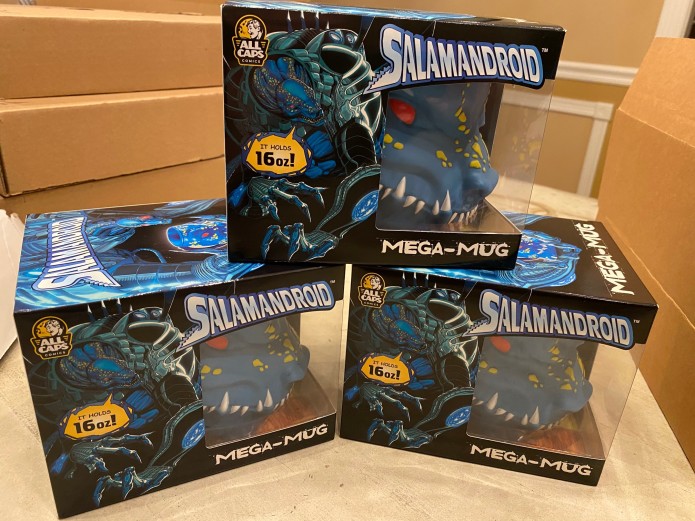 This is all very interesting, ALL CAPS COMICS, but what about the comic?  Can we read some of it? 
ABSOLUTELY!  Here's a preview of CYBERFROG 2: REKT PLANET.  You all made this possible.  Thank you from the bottom of our hearts.