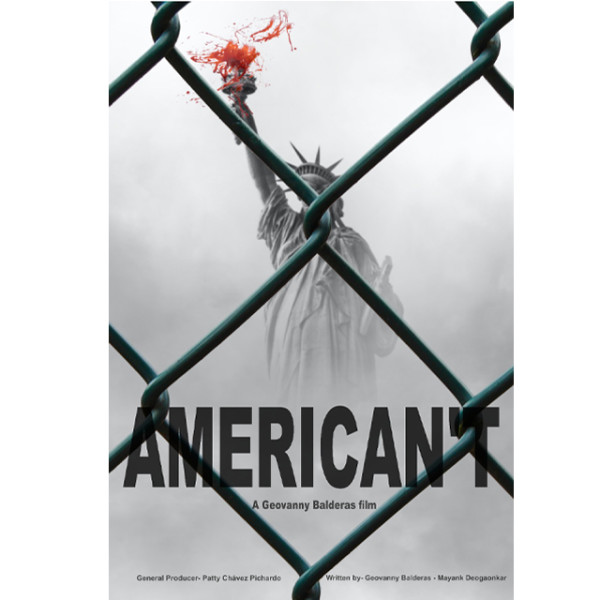 AMERICAN'T
$5,175
raised out of
$150,000
Concept
Hate, racism, and fear are the staple of life in Trump's America.
Story

Overview
There was once a time when America meant liberty, opportunity, and success. Millions came to this land to build it from the ground up and reach the pinnacle of achievement regardless of where they came from.  Now in Trump's America you CAN'T!  
Synopsis
This film aims to bring to screen the real-life struggles that people from various races and socio-economic statuses face in America today. Alma, a young Mexican American woman with undocumented parents, fights against a rigged system that doesn't recognize her birth rights. Antoine, an African American teenager, contends against centuries of discrimination and prejudice at a grassroots level. Mukesh, an Indian expectant father, faces the consequences of the current administration's xenophobic policies.
Impact
American ideals are being attacked every day as we witness things that could never be imagined in a modern democracy. The current generation is being indoctrinated to hate anyone that is different from them. Through our story people will experience racism, injustice, and xenophobia firsthand.
Objective
To open people's eyes and prevent four more years of tyranny, oppression, prejudice and economic crisis.
DEADLINE
This campaign is very unique! We are racing against the clock to finish this film as it needs to release through all social media platforms before Election Day, 2020. Your contributions will make a huge impact to achieve this goal.
Together we can overcome American't.
Who we are?
We are a team of international professionals from the Film and Television industry who are combining our talents to make this project a reality.
Where do the funds go?
Your generous contribution will be used to pay all costs relating to the development, production and post production of the film.
This is a Low budget Film.
In order to understand a little bit more about where the money is going, here is some detailed information.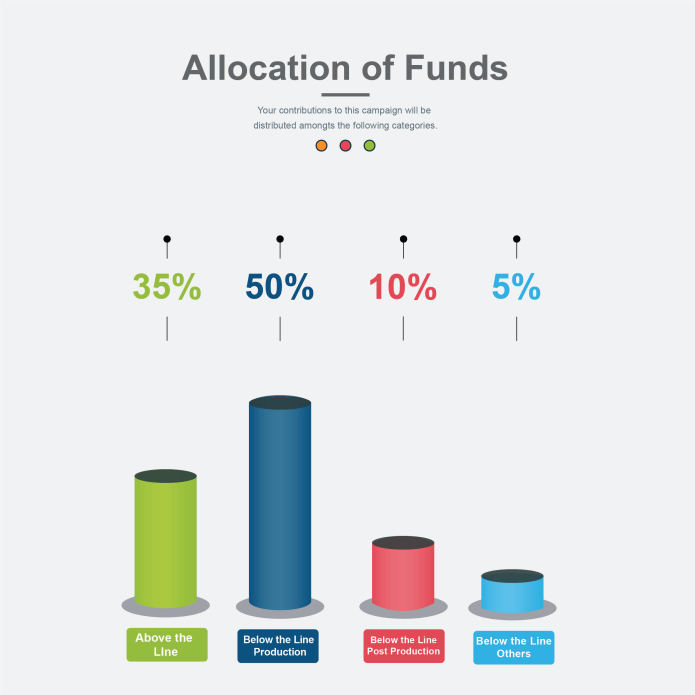 Above the Line:    STORY RIGHTS, WRITING (team), PRODUCER (assistants), DIRECTOR (assistants), TALENT, TRAVEL & LIVING and ATL FRINGE.
                             Total Above-The-Line    35% = $52,500
Below the Line Production:
PRODUCTION STAFF, ART DEPARTMENT, CONSTRUCTION, SET DRESSING, PROPS, SPECIAL EFFECTS, SET OPERATIONS, LIGHTING, CAMERA, SOUND, WARDROBE, MAKEUP & HAIR, EXTRAS, PICTURE VEHICLES & ANIMALS, TRANSPORTATION, LOCATIONS, CARDS & HARD DRIVES, STAGES/FACILITIES, SPECIAL PHOTOGRAPHY COMPUTER GRAPHICS, VISUAL EFFECTS, BTL FRINGE.
                                Total Below-The-Line Production      50%= $75,000
EDITING, MUSIC, POST PRODUCTION SOUND, POST FILM & LAB, TITLES & OPTICAL
POST PRODUCTION FRINGE.
                                 Total Below-The-Line Post                 10%= $15,000
INSURANCE, PUBLICITY, GENERAL EXPENSES, and OTHER FRINGE.
                             Total Below-The-Line Other               5%= $7500
       Grand Total= $150,000